10 amazing things to do in Ehime, Japan!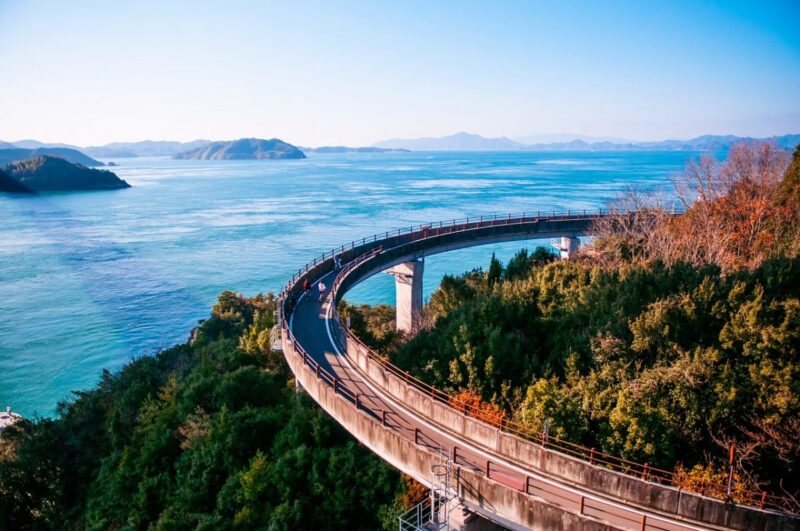 Ehime is the busiest prefecture in Shikoku, and it's the last stop on the Shimanami Kaido, a series of bridges that connect Shikoku to Honshu. Also known as 'Mikan Prefecture', Ehime is known for its high-quality mandarin oranges (mikan) that are tiny, sweet, and juicy.
Best known for being an inspiration for the bathhouse featured in Ghibli's work 'Spirited Away', Ehime is packed with many interesting sightseeing spots like castles, shrines, a legendary onsen, and an island full of cats.
Now that you know Ehime is brimming with culture and hidden gems, how about visiting the prefecture to enjoy something off the beaten track?
Index
How to get there
Ehime is connected to the mainland of Japan through Shimanami Kaido, and it is accessible by air, rails, and buses. It takes 1.5 hours to reach Ehime from Tokyo and 1 hour from Osaka by plane. You can also fly directly to Ehime from Taipei (EVA Air), Shanghai (China Eastern Airlines), and Seoul (Jeju Air).
If you're traveling using the JR Pass, we recommend taking the shinkansen from major cities like Tokyo, Osaka, and Fukuoka then transfer to the rapid line at Okayama Station. The prefecture is also accessible by highway buses and ferries.
Recommended sightseeing spots in Ehime
Ehime sits along the northern coast of Shikoku, and it is home to one of the original castles of Japan, Japan's best mikan oranges, and an ancient bathhouse that inspired the bathhouse featured in Ghibli's 'Spirited Away'.
Often overlooked for its more famous neighbors, Ehime is a great spot for those who look for something off the beaten path; the prefecture has an island that is full of cats, and also a long cycling track on the Shimanami Kaido.
Perfect to visit during a long weekend, here are our picks for the best things to do in Ehime, Japan!
1. Visit Matsuyama Castle, one of Japan's original castles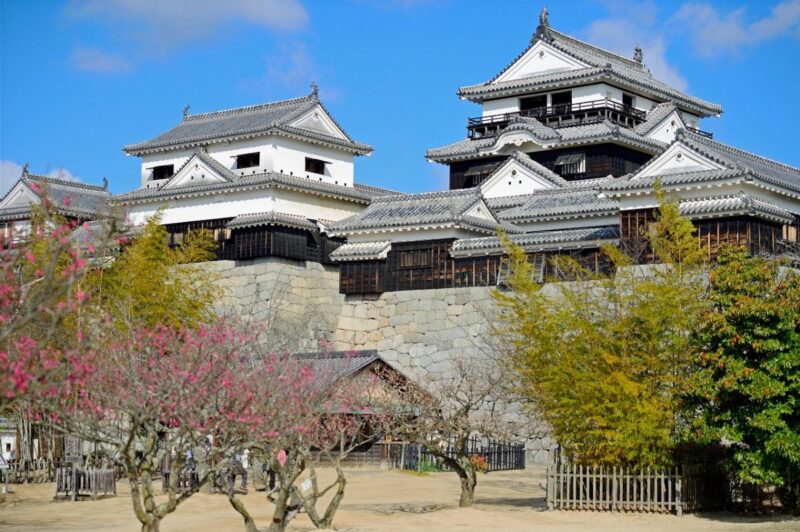 Matsuyama Castle is one of Japan's 12 original castles that sit on top of a hill, towering the city of Matsuyama. The castle was built in the early 1600s, but it was rebuilt in 1820 after a lightning hit and destroyed the original structure.
The castle has a museum and several rooms that are explorable, but the best way to truly enjoy the beauty of this castle is from the outside. Its spacious grounds offer a wide space for picnicking. In the spring, the castle's gardens explode with cherry blossoms.
Matsuyama Castle
2. Cycle along the Shimanami Kaido!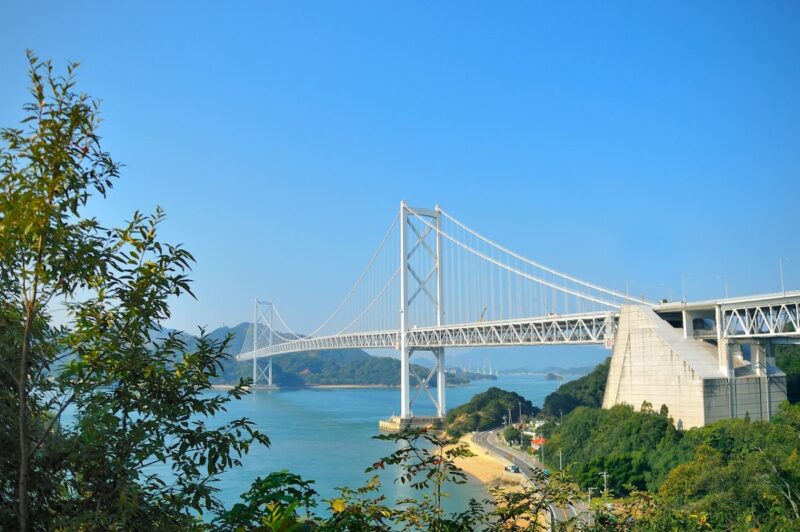 How about cycling along the Shimanami Kaido on a sunny day?
Ehime is the last stop on Shimanami Kaido, a series of bridges that connect Shikoku to the mainland of Japan. Shimanami Kaido allows you to walk or cycle across it, and apparently, it's one of the most popular cycling tracks in Japan, and it's always packed by bicycle lovers.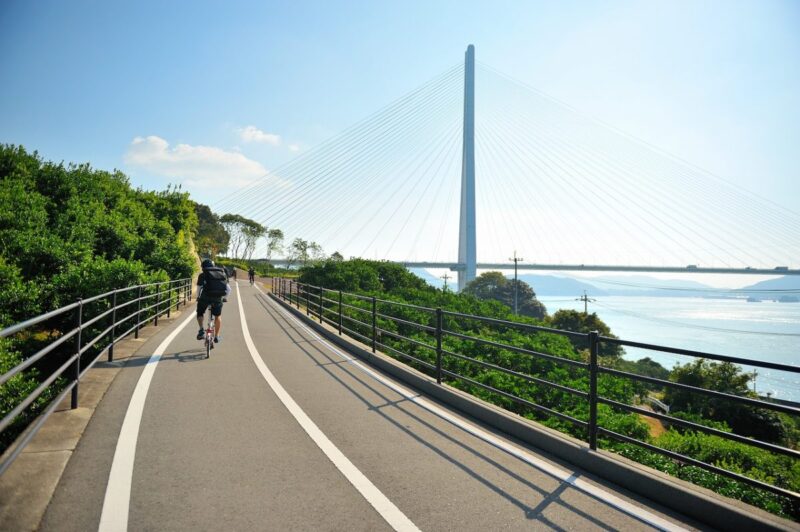 Known as one of the best cycling routes in the world, Shimanami Kaido offers a two-way cycling track, stunning natural views of the sea and the mountains, local delicacies, and a great exercise for your body.
Shimanami Kaido
3. Visit Uchiko-za, the old-fashioned kabuki theater in Ehime
Uchiko-za is an old-fashioned kabuki theater in Uchiko, Ehime that still operates as of today. The theater is a multi-story building and it continues hosting various events, including kabuki and bunraku performances occasionally.
You can enter Uchiko-za to explore various trap doors and hidden passageways around the stage, which all are used during the kabuki and bunraku shows. You can explore and examine the mechanics of the stage features when visiting this theater.
Uchiko-za
4. Get spirited away at Dogo Onsen!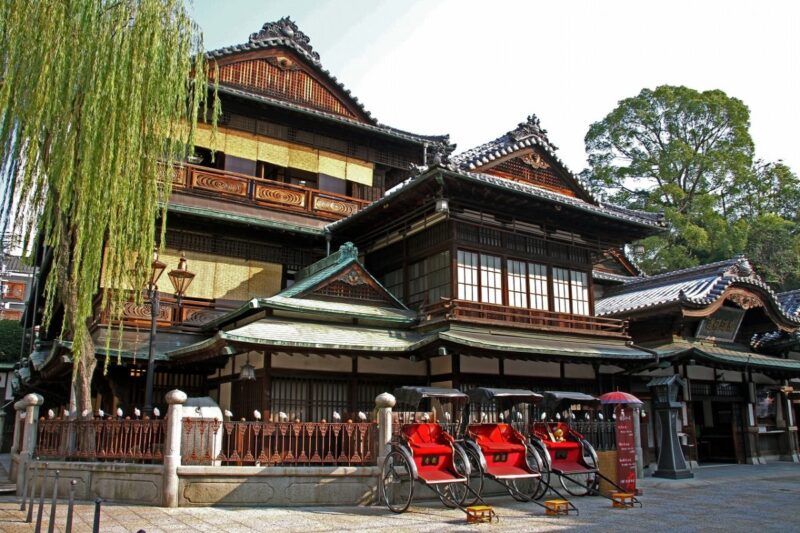 Dogo Onsen is an ancient onsen in Matsuyama, and it is best known for its inspiration for the bathhouse featured in Ghibli's 'Spirited Away'. Awarded 3 Michelin Stars, this attraction draws a lot of people's attention for being tattoo friendly and for its old-fashioned architecture.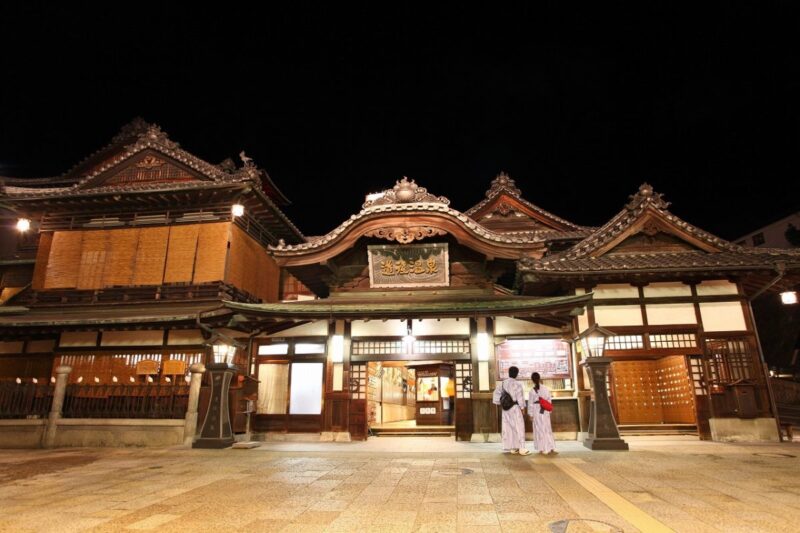 Built to honor the emperor, the onsen has been used for generations, Dogo Onsen offers various types of baths, which each have different benefits for your body. A tour to the Imperial bathroom is also available. The main building of Dogo Onsen looks extremely beautiful at night, so don't forget to take some pictures for the gram when visiting the facility!
Dogo Onsen
5. Visit the tallest mountain in west Japan: Mt. Ishizuchi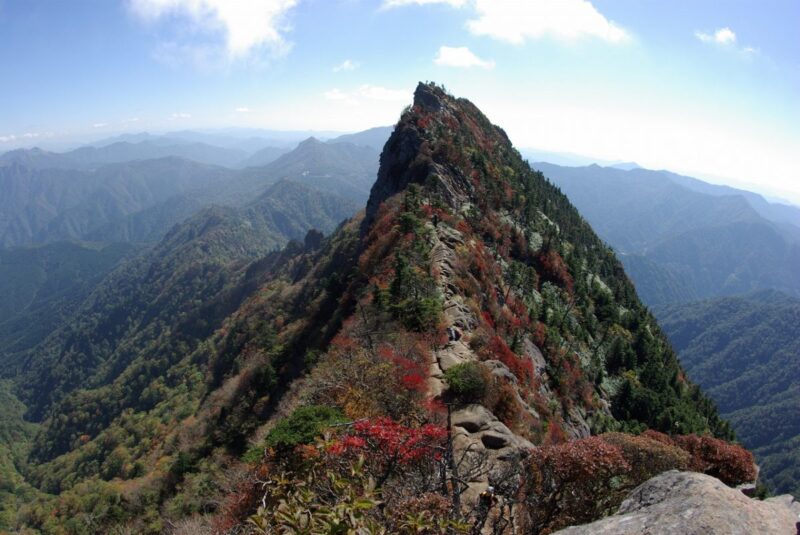 Mt. Ishizuchi has a 1982 meter altitude, making it the tallest mountain in west Japan. The mountain is a favorite destination for hikers, and there are four hidden Shintoism shrines along the mountain, including the main shrine at the foot of the mountain, Joju Shrine in the middle, Tsuchigoya front shrine on the mountainside, and a shrine at the peak of the mountain.
Mt. Ishizuchi
6. Stop by one of the original castles: Uwajima Castle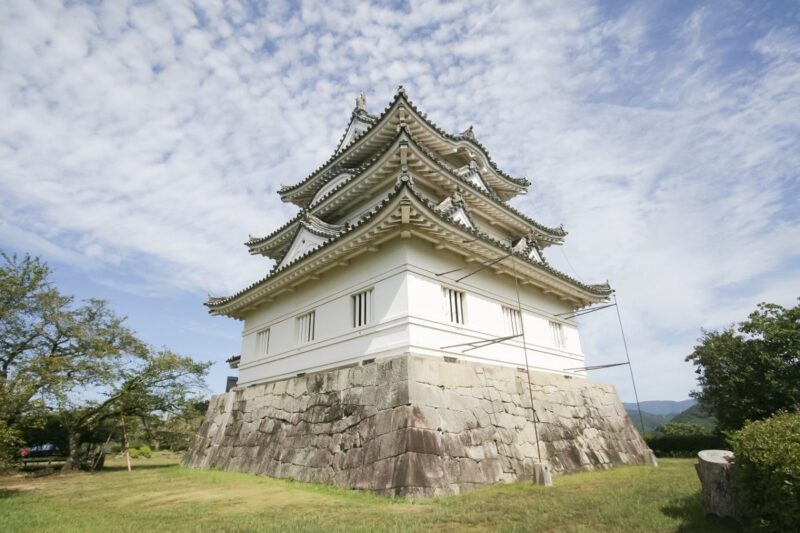 Uwajima Castle is one of the twelve original castles that survive in Japan, and it's a small castle built on top of a hill. Uwajima Castle is a small but atmospheric castle, and it was built in the 17th century, and the Date clan continued to rule Uwajima from the castle through the Edo Period.
Uwajima Castle
7. Oyamazumi Shrine, the oldest shrine in Ehime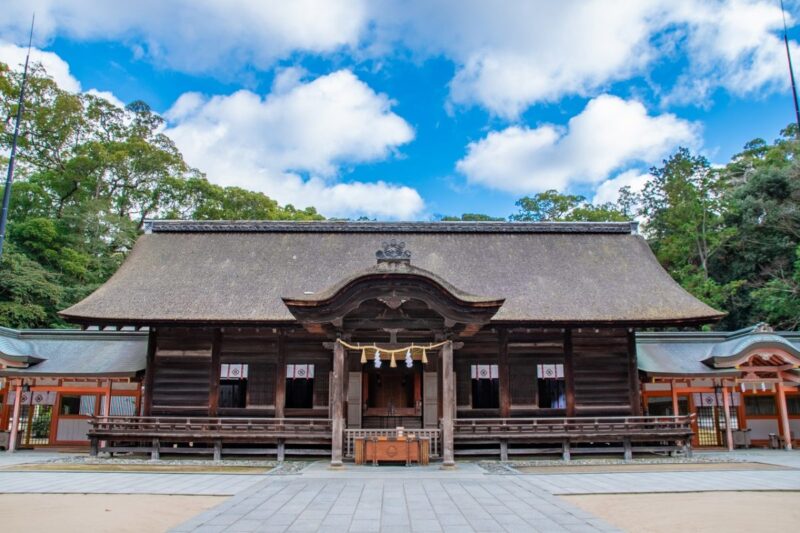 Oyamazumi Shrine is the oldest shrine in Ehime, and it is the head shrine of about 10,000 Yamazumi and Mishima shrines across the country. The shrine is home to many Important Cultural Properties including the Honden (main hall) and the Haiden (hall of worship).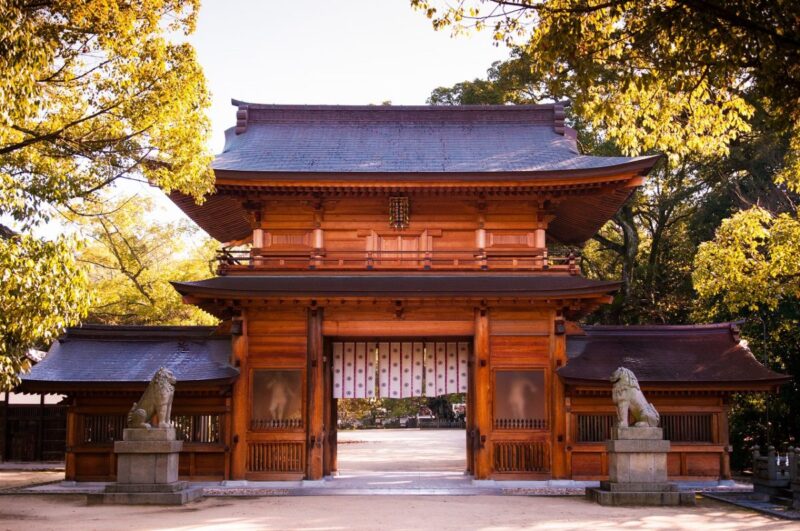 Oyamazumi Shrine has been worshipped as home to gods of the sea, mountains, and warriors, and there is a treasure hall with displays of weapons within the shrine precincts. The shrine is famous for its enormous wooden gate.
Oyamazumi Shrine
8. Visit the beautiful Ozu Castle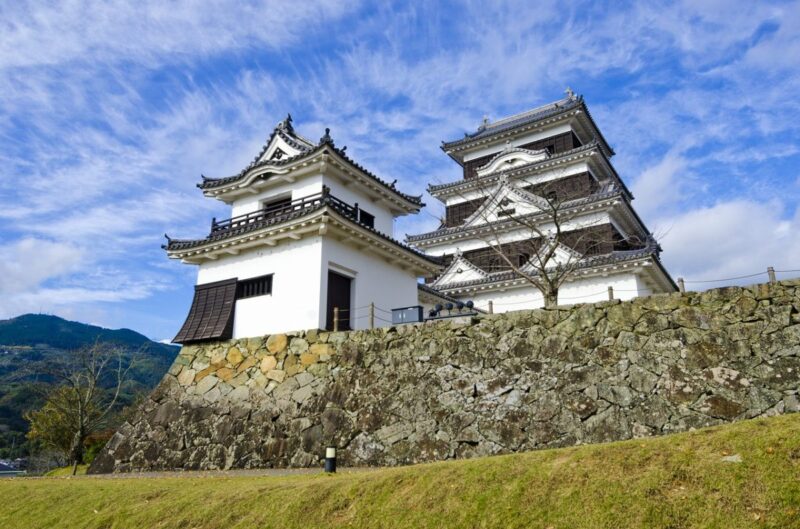 Ozu Castle is located on a hill by Hijikawa River in Ozu, Ehime, and it was originally built in the 1300s. The castle was rebuilt several times as it was once destroyed by fire, as well as natural and human-caused disasters.
The current castle has been reconstructed in several phases since the 1950s, and the reconstruction of the main keep was completed in 2004. Unlike other castles, which mainly rebuilt using ferroconcrete, Ozu Castle was rebuilt and crafted with wood and traditional construction techniques.
Ozu Castle
9. Ganryu Sanso Villa: a rustic and elegant villa
Garyu Sanso is an authentic villa in Ozu that is famous for its rustic and elegant atmosphere. It was built around 1907, and it has traditional constructions with artistic features. The main building called Garyu-in is a big wooden thatched-roof house, and it has several rooms filled with artworks.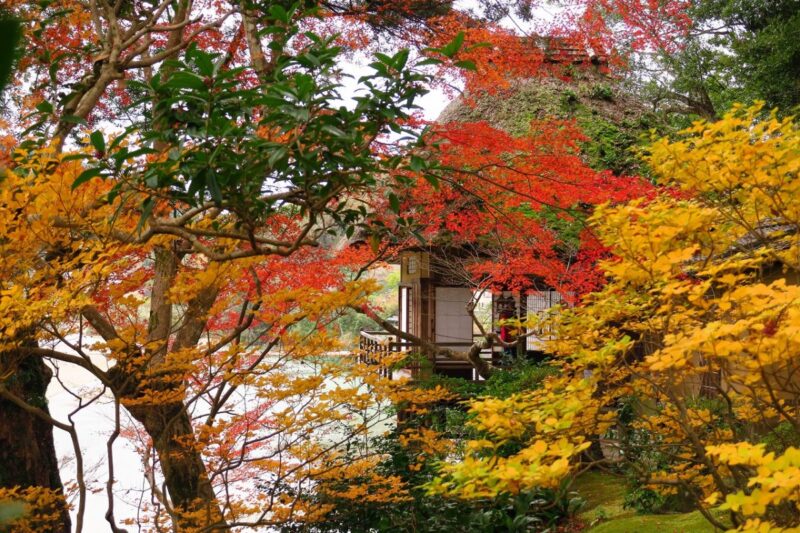 There are a nice garden and a small tea house behind the main building, in which visitors are not allowed inside. At the innermost of the garden, there's a thatched-roof house facing the Hijikawa River, and this area turns to a beautiful fall foliage spot in the fall.
Garyu Sanso Villa
10. Visit Aoshima, the kingdom of cat!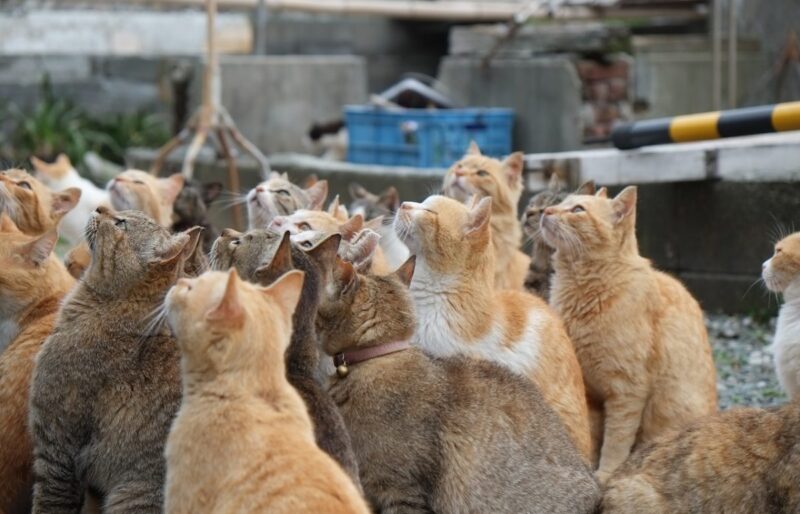 Aoshima is a small and quiet island in Ehime, which is also known as the 'Cat Island'. With cats outnumbering the human population by about 8 to 1, Aoshima is a must-visit for all cat lovers!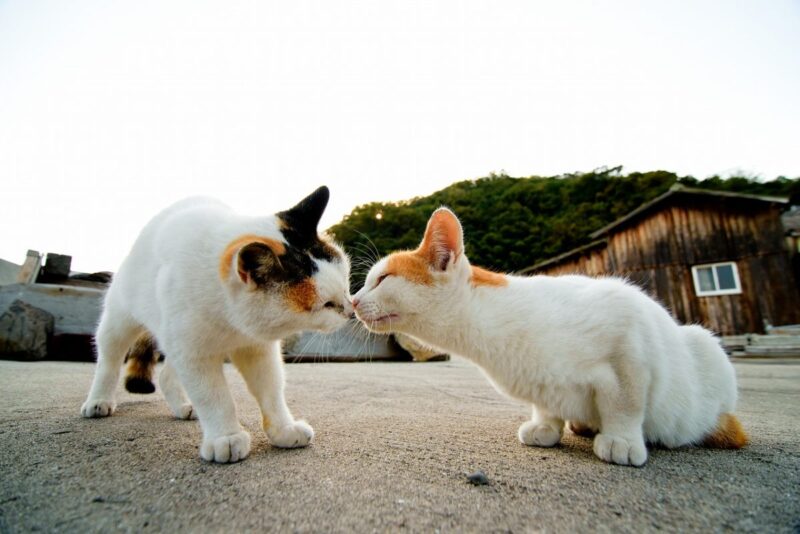 Although Aoshima once was a busy fishing island, only a few people live on the island, and there are tons of cute cats waiting for you there. The cats on Aoshima are used to human visitors despite being semi-feral, so you can pet and feed them if you want to. There is a designated feeding area near the port.
Aoshima
Ehime's best local treats
Blessed with sunshine and warm weather, Ehime is known for its great quality of mikan oranges, and you'll find many souvenirs made of Ehime mikan at the gift shops across the prefecture. Apart from that, Ehime is also known for its high-quality seafood, which is taken from the Seto Inland Sea. From Tai meshi to Ichiroku tart, wherever you go, scrumptious local treats await in Ehime. Here are our picks for the best foods to try when visiting Ehime!
1. Ehime mikan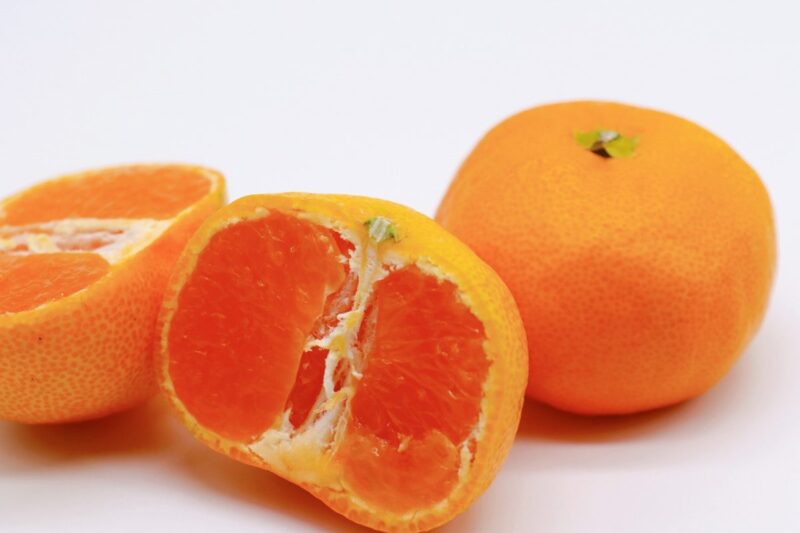 Ehime mikan is a mandarin orange exclusively produced in Ehime, and it is known for its well-balanced sweetness, soft texture, and juiciness. Ehime mikan can be enjoyed all year round, and there are many ways to enjoy them. YOu can eat them directly, or you can enjoy them as a juice, soda drinks, or even have them on top of an ice cream parfait!
2. Tai meshi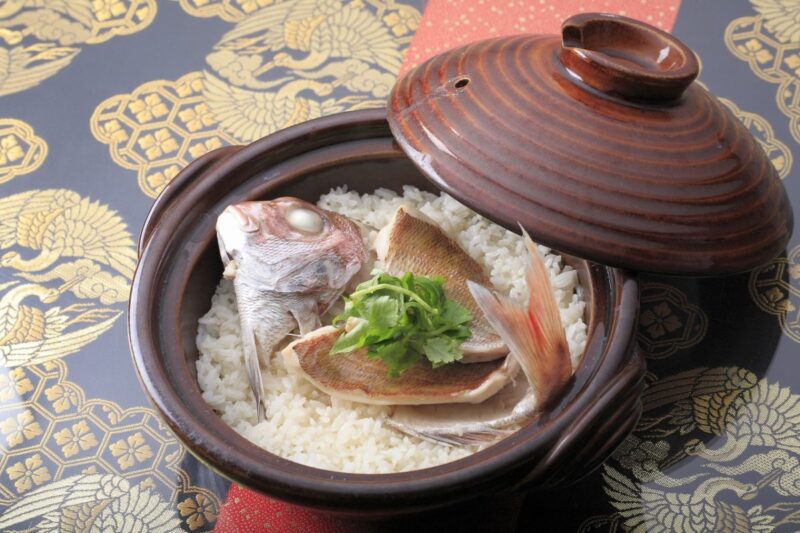 Bordered by the Seto Inland Sea, Ehime produces the largest amount of sea breams across the country, and Tai meshi, a dish involving sea bream and rice, is known as Ehime's local specialty. Tai meshi is cooked differently in Matsuyama and Uwajima. In Matsuyama, tai meshi is made by cooking an entire sea bream with rice in a clay pot, and in Uwajima, tai meshi is made by marinating sea bream in a special sauce, mixing them with seasoning, and eaten on a bed of rice.
3. Ichiroku tart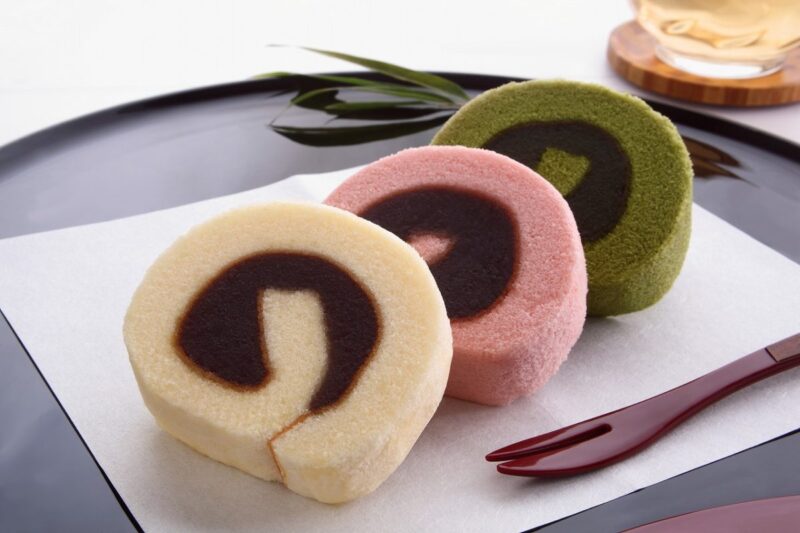 Looking for something sweet to eat or purchase for your family back home? How about purchasing Ichiroku tart, a swiss roll filled with citrus-infused red bean paste. Ichiroku tart is a product of Ichiroku, a famous confectioner in Ehime.
4. Jakoten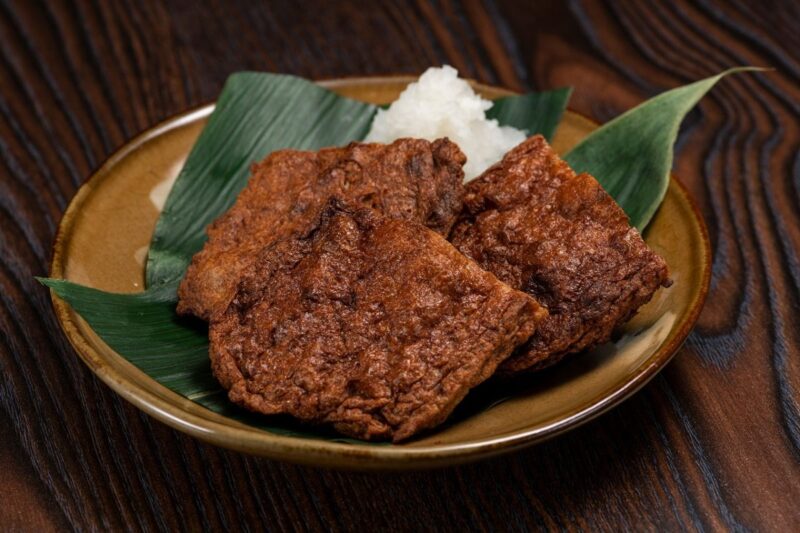 Jakoten is a fish cake made from a paste of small fish that look similar to whitebaits and fried in patties. Jakoten is rich in taste and has a crunchy texture, and it tastes best when it's freshly cooked. Jakoten is good to eat while drinking nihonshu (Japanese sake).
5. Red sea bream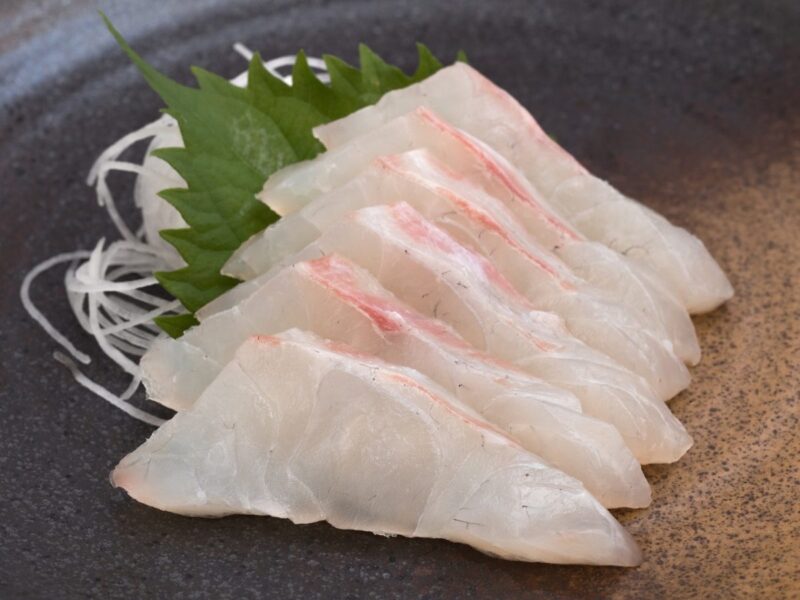 Uwajima is known for its high-quality red sea bream, and it is usually eaten raw as sashimi, sushi, or Tai meshi. Uwajima's Tai meshi is made of raw marinated red sea bream and special sauce served over warm rice.
Now that you have an idea of how many fabulous spots are in Ehime, all you have to do is plan your itinerary to enjoy unforgettable experiences in Ehime!