Things to do and see around Akita prefecture
 Looking for a new travel destination in Japan, where you can stay away from the hustle and bustle of Tokyo?
Akita, a spacious prefecture in northern Japan, is perhaps one of the best destinations you can choose for your next trip to Japan.
Famous for its beautiful nature and distinctive culture, you can find everything in Akita – tremendous mountains, beautiful lakes, the sea, amazing hot springs, samurai village, and beautiful festivals.
Today we introduce several things to do and see around Akita prefecture, so stay tuned!
Enjoy the Akita Kanto Festival
Akita Kanto Festival, or Akita Kanto Matsuri (秋田竿燈祭り), is one of the top three festivals in the Tohoku region, and one of the most popular festivals across Japan.
Held every year from August 3 to August 6, you can enjoy watching the performers lifting and balancing kanto – long bamboo poles covered with candle-lit paper lanterns.
The main attraction of this festival is the night parades, which are held on a 1km route along Chuo Dori Street – located just a 15-minute walk from the West gate of Akita Station.
Eat inaniwa udon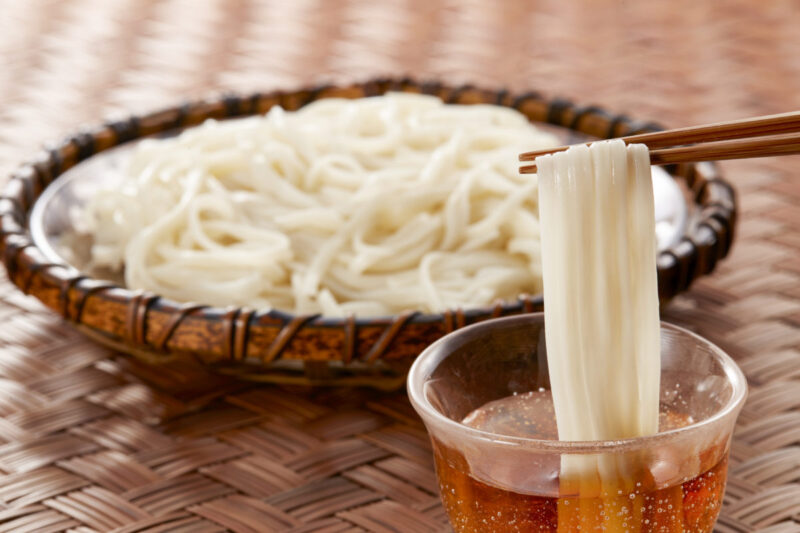 Inaniwa udon is one of the three greatest udon brands in Japan.
The noodles are made in Inaniwa area of Inakawa machi, Akita.
Slightly thinner than regular udon, but a little bit thicker than somen or hiyamugi noodles, inaniwa udon are hand-kneaded and hand-stretched before they are dried.
Inaniwa udon are served warm or cold, but we love to eat them cold.
 Try the babahera ice cream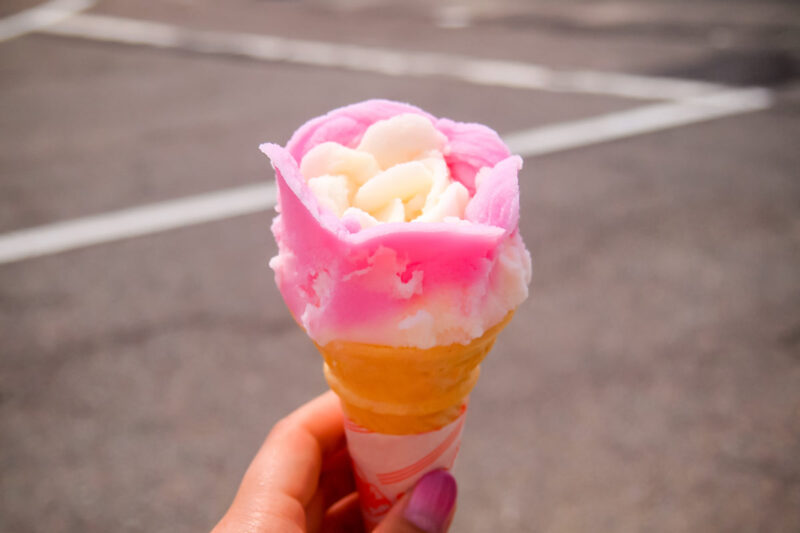 Babahera ice cream is an ice cream cone that looks like a rose, and usually old women in Akita sell this kind of ice cream.
The ice cream seller, the "baba" (old women), scoop the ice cream using a "hera" (a spatula), and this is why the ice cream is named "babahera".
The flavor of the pink ice cream is strawberry, and the flavor of the yellow ice cream is either banana or lemon.
Visit Lake Tazawa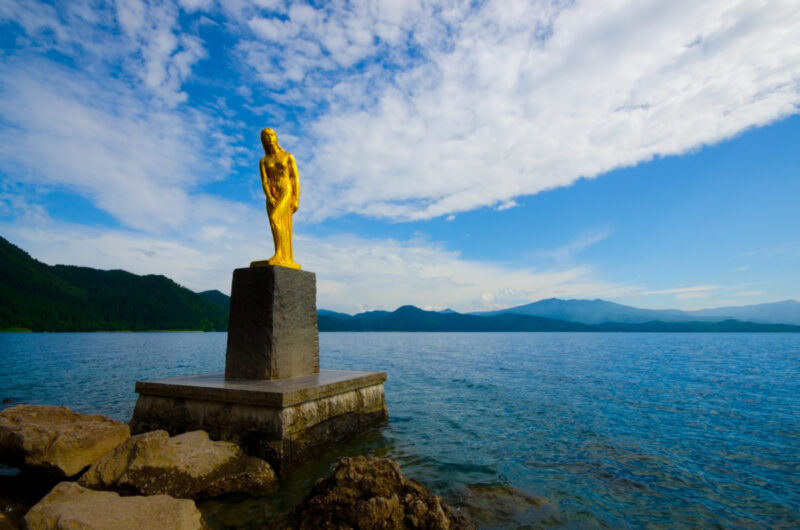 One of the best spot to visit outside of Akita city is the Lake Tazawa – a beautiful and historical lake in Semboku, Akita.
Appeared in Iris – a popular South Korean spy movie – Lake Tazawa doesn't freeze in the winter.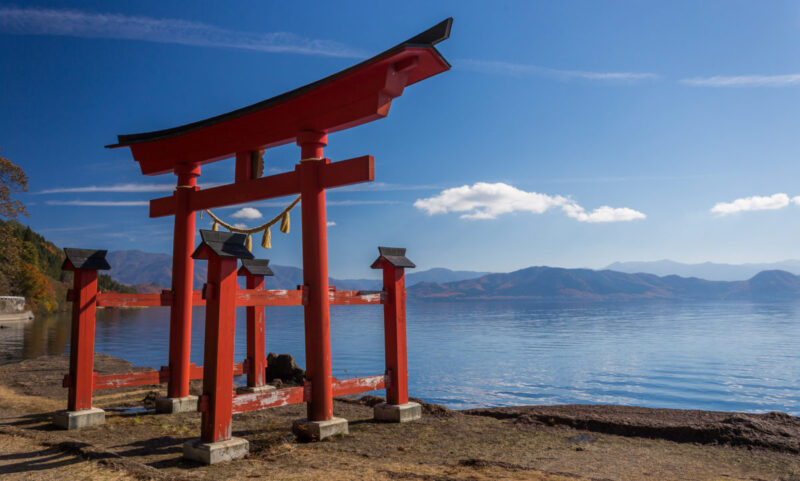 When you visit Lake Tazawa, don't forget to see the Tatsuko statue – a golden statue at the western end of the lake, and the tori gates of Goza no Ishi Shrine – a stunning shrine gates located nearby the lake.
 Soak and relax your body in Nyuto Onsen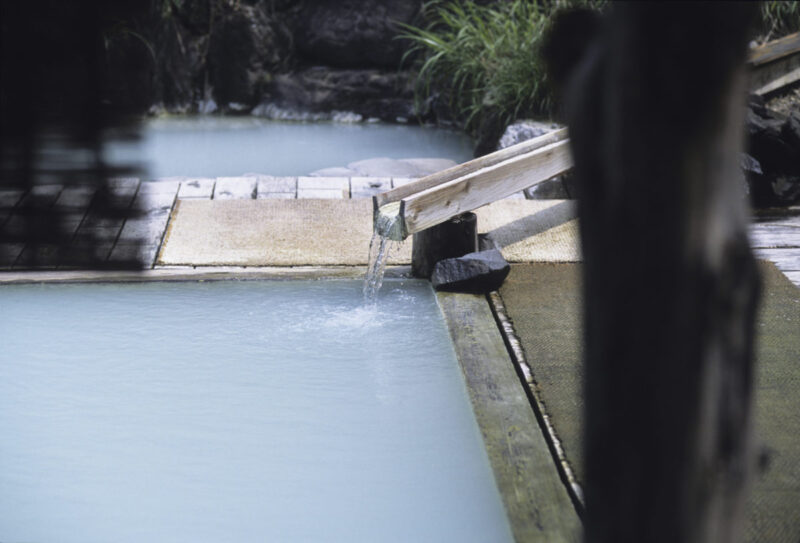 After strolling around Lake Tazawa, how about visiting Nyuto Onsen to soak and relax your body in a hot spring?
Located in Semboku, Akita, Nyuto Onsen is just a 30-minute bus ride from Tazawako Station, and it's known for its cloudy hot spring waters.
Eat kiritanpo nabe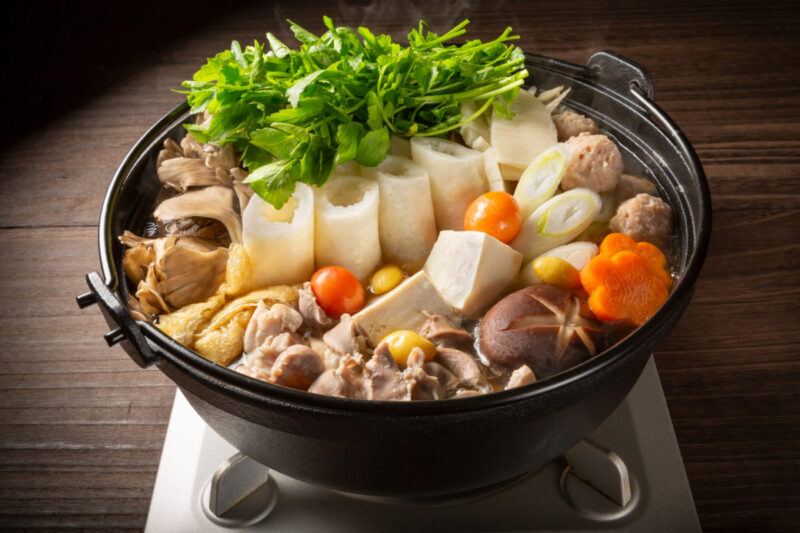 One of the best ways to end your day is to have kiritanpo nabe for your dinner.
Kiritanpo is a stick made of smashed rice, and it's perhaps the most popular traditional food of Akita prefecture.
Can be eaten as a snack, kiritanpo is usually served in a nabe (hotpot) with chicken, mushrooms, and vegetables.