10 amazing things to do in Chiba, Japan!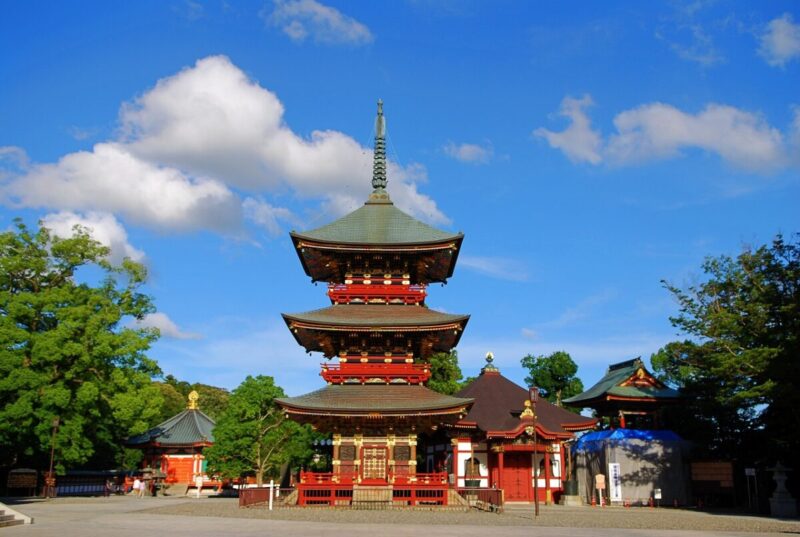 Chiba Prefecture is in the southeast of Kanto region of Japan, and it is bordered by Ibaraki to the north, and Saitama and Tokyo to the west. Chiba is not as famous as other prefectures in Japan, even though this prefecture is a home to Tokyo Disney Resorts, the most popular amusement park in Japan.
Chiba is easily accessible from Tokyo, it is a home to many great sightseeing spots like the Narita Shinshoji, one of the most important temples in Japan, and Mobara Park, which is known as one of the most beautiful cherry blossoms viewing spots in Japan.
Brimming with beautiful nature and interesting tourist destinations, how about visiting Chiba to have both, an extraordinary, yet a novel adventure?
Index
How to get there
Chiba is not so far from Tokyo, so we can easily access this prefecture by using the JR Keiyo Line from Tokyo Station, or using the JR Sobu Line from various stations in Tokyo.
The Keiyo Line connects Tokyo to Chiba's most famous attractions including the Tokyo Disney Resorts, and JR Sobu Line connects Chiba to Tokyo's major stations including Shinjuku Station, Tokyo Station, and Akihabara. You can use the JR Pass for JR train lines.
In addition, Narita Airport, one of the main international airports in Japan, is in Chiba Prefecture.
Recommended sightseeing spots in Chiba
Chiba is best known for being home to Tokyo Disney Resorts, the most popular amusement park complex in Japan, but the prefecture is more than just amusement parks. Chiba has many interesting sightseeing spots to visit, including the old town of Sawara, the beautiful Mobara Park, and the tremendous Naritasan Shinshoji Temple.
The prefecture is also home to Mother Farm, one of the biggest farms in the Kanto region, and Mt. Nokogiri, one of the most famous Zen spots in Japan that attracts tourists from all over the world.
Here are our picks for the best things to do in Chiba, Japan!
1. Stop by Chiba's popular landmark, the Chiba Port Tower!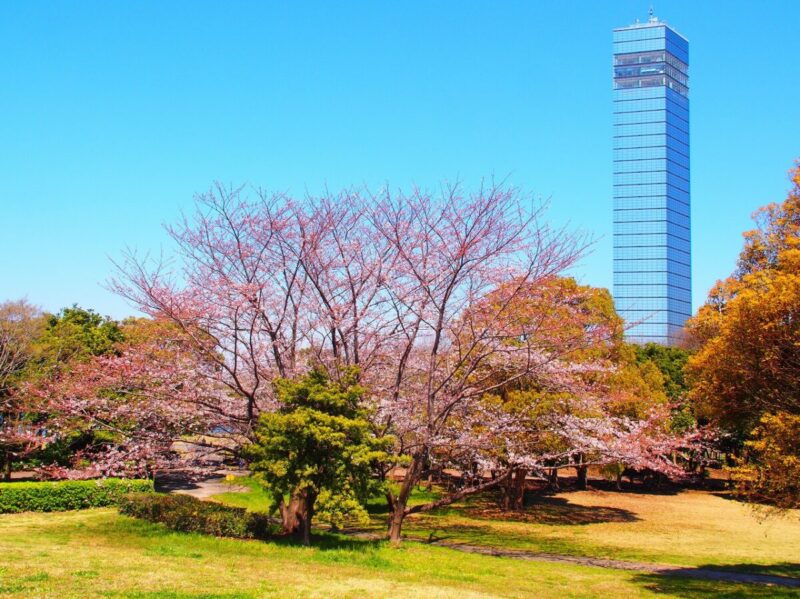 Chiba Port Tower is the iconic landmark of Chiba Port, and it is known as the sacred place for couples, making it one of the three most famous dating spots in Chiba. Inside the tower, there are many power spots for couples, including the "Tenku no Enmusubi", or known as the "Promenade of Love" on the second floor. Many people visit the tower for its amazing night view, and for its beautiful cherry blossoms in spring.
Chiba Port Tower
2. Explore the old town of Chiba, Sawara!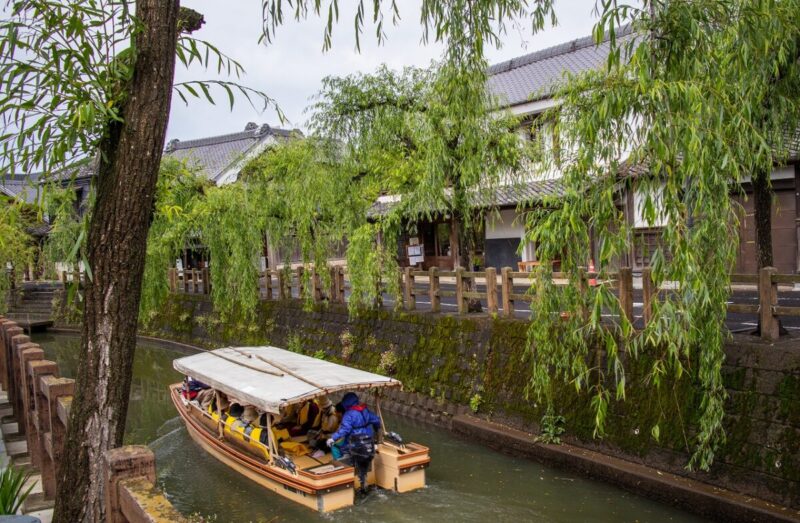 Just like other prefectures, Chiba Prefecture also has a place where you can enjoy the atmosphere of Edo period, and that place is called Sawara.
Sawara is a neighborhood in Katori City, this area is lined with traditional wooden buildings and long-established shops and restaurants that have been around since the Edo period. There is also a river called Ono River that flows across the neighborhood, which you can explore using the traditional sightseeing boat.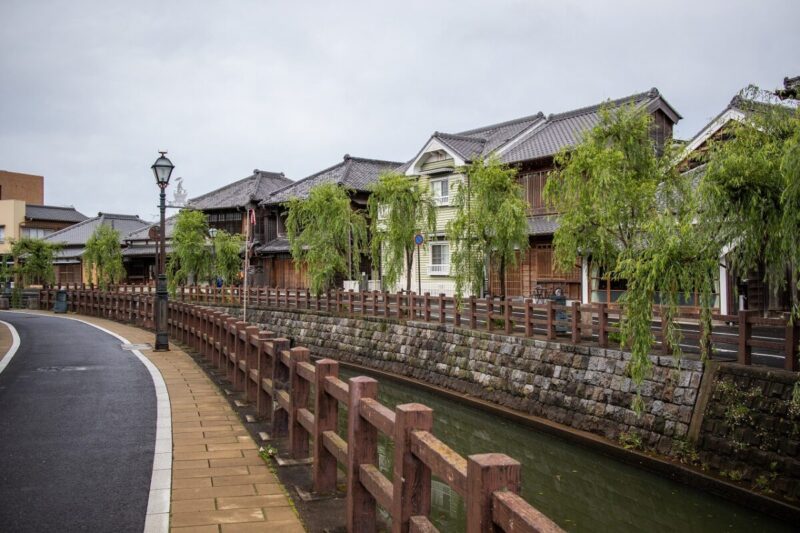 Sawara was packed with ryokan (Japanese traditional inns) back then, but now most of the buildings are renovated and turned to hotels and restaurants. This neighborhood is a home to many sake breweries as well.
Sawara
3. See the beautiful cherry blossoms at Mobara Park!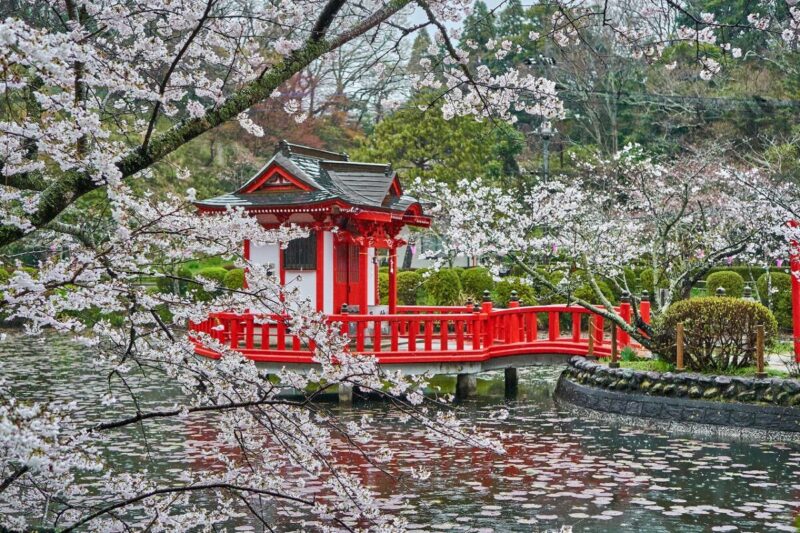 Mobara Park is a koi park in the heart of Mobara City, Chiba, and the 160,000 square metres park is best known for its beautiful flowers that bloom year-round. Inside the park, there are red lacquer bridges that stand across the pond. There are approximately 2,800 cherry blossom trees in the park, including the Somei Yoshino variety.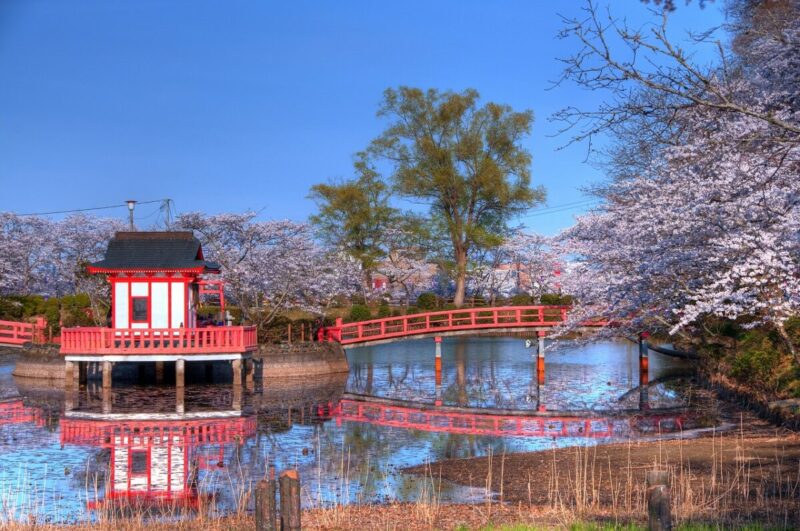 Ranked as one of Japan's top 100 places for cherry blossom viewing, many people visit Mobara Park to see its breathtaking pink and white blossoms. Other than cherry blossoms, this park is also famous for its gorgeous hydrangeas that are in full bloom in the summer.
Mobara Park
4. Have some interactions with the goats at Mother Farm!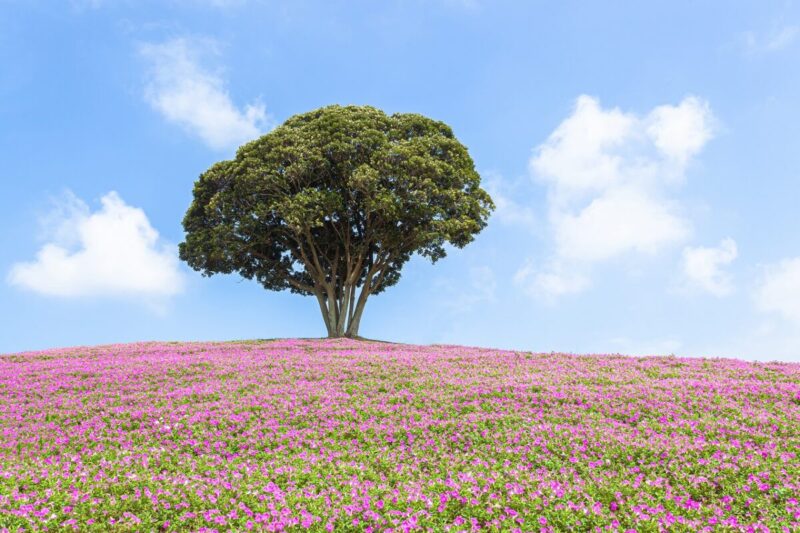 Mother Farm is a 2.5 million square metres farm in Chiba that is famous for its beautiful and rich nature. Offering scenery that changes each season, you can enjoy fruits and vegetables picking in the farm, and also interact with adorable animals like sheep and goats.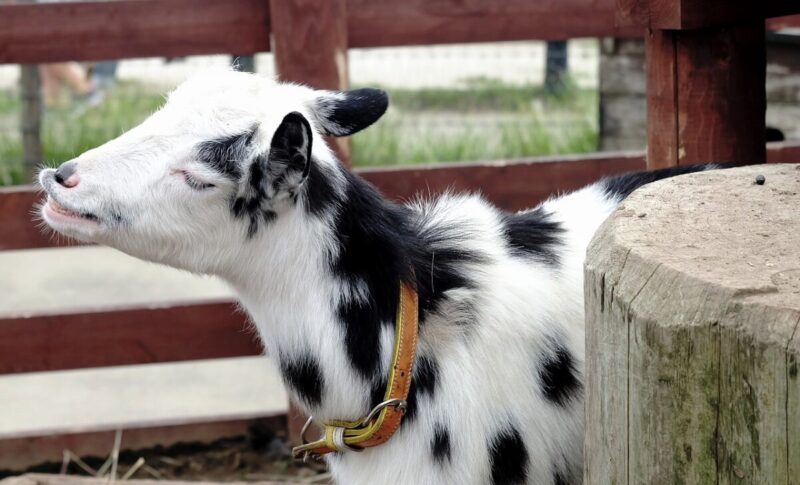 Some of the events and shows to enjoy are duck parades, piglet races, sheep searing, horse riding, and milking cows. There is also a mini amusement park where you can play go-karts and hop on the Ferris wheel.
Mother Farm
5. Capture the unique sunset scenery of Egawa Coast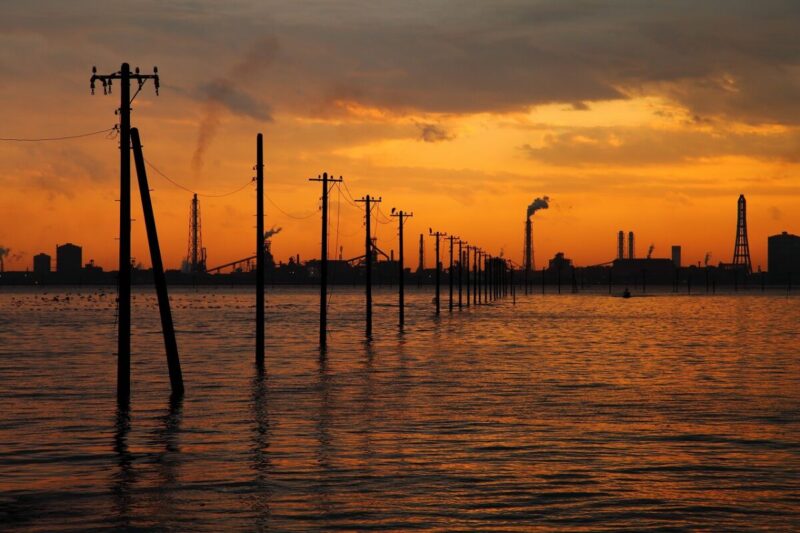 Egawa Coast, or also known as Egawa Kaigan, is a coast near to Kisarazu City, which is famous as one of the best spots for clam digging. Lined with numerous telephone poles, Egawa Coast are popular among drone enthusiasts and Instagrammers for its unique scenery, especially at dusk, night, and sunrise.
Egawa Coast
6. Stop by Umihotaru Parking Area for its great scenery!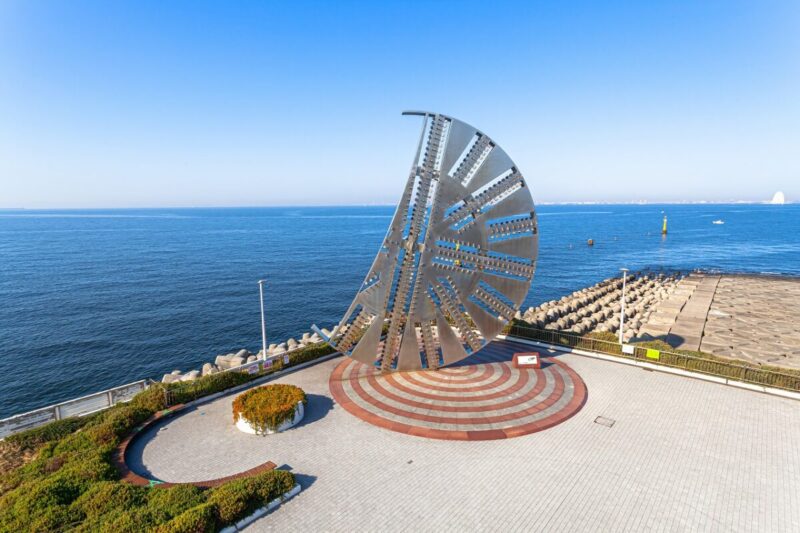 Umihotaru Parking Area is an artificial island in Kisarazu at the Tokyo Bay, and it's an offshore parking area that connects Kawasaki City in Kanagawa and Kisarazu City in Chiba. This parking area was renovated and reopened in April 2019, turning into a spot where you can relax while staring at the breathtaking Pacific Ocean.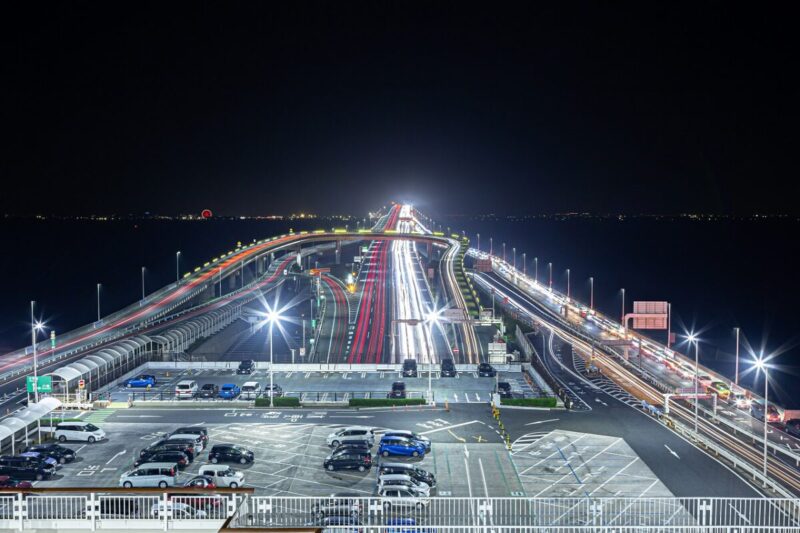 If you're lucky, you might be able to see Mt. Fuji during the day when the sky is clear. The parking area also looks gorgeous at night, making it a perfect place for a date night out!
Umihotaru Parking Area
7. Capture the beautiful view of Nomizo Falls!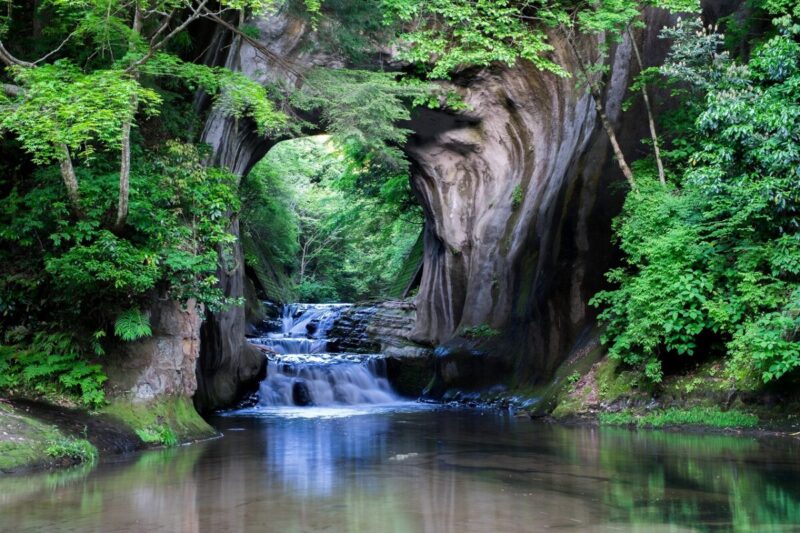 Nomizo Falls, or also known as Kameiwa Cave, is the waterfall in Kimitsu City in Chiba. This waterfall was not as popular as today until someone posted a picture of it on Instagram one day. This waterfall became one of the most popular sightseeing spots of Chiba, and many people visit the waterfall to enjoy its fairy tale-like view, particularly when the sun lights coming through the cave. Nomizo Waterfall is only few hours away from Tokyo, making it a perfect spot to visit for a day trip from Tokyo!
Nomizo Falls
8. Find your "Zen" at Mt. Nokogiri!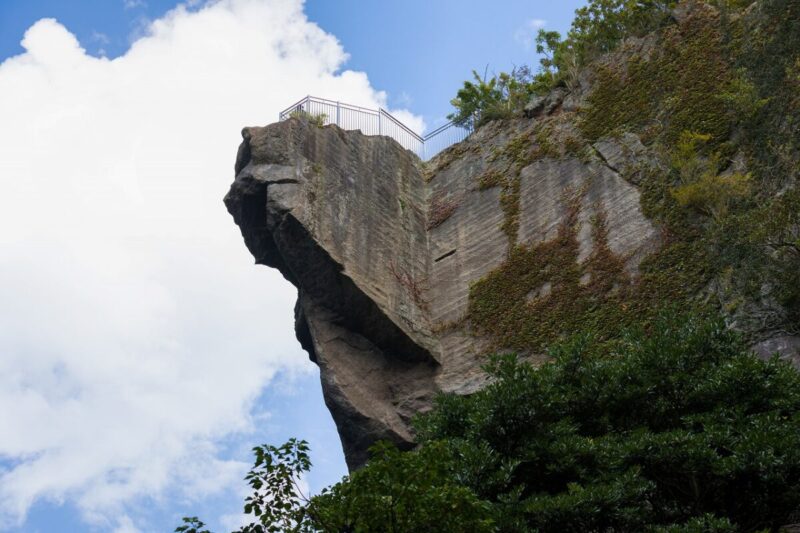 Mt. Nokogiri is a mountain in Chiba that is best known for its breathtaking cliffs, and its numerous statues of Buddhist disciples, Hyakushaku Kannnon, and stone Buddhist images. Mt. Nokogiri is a 300m tall mountain that stands along the western coast of the Boso Peninsula.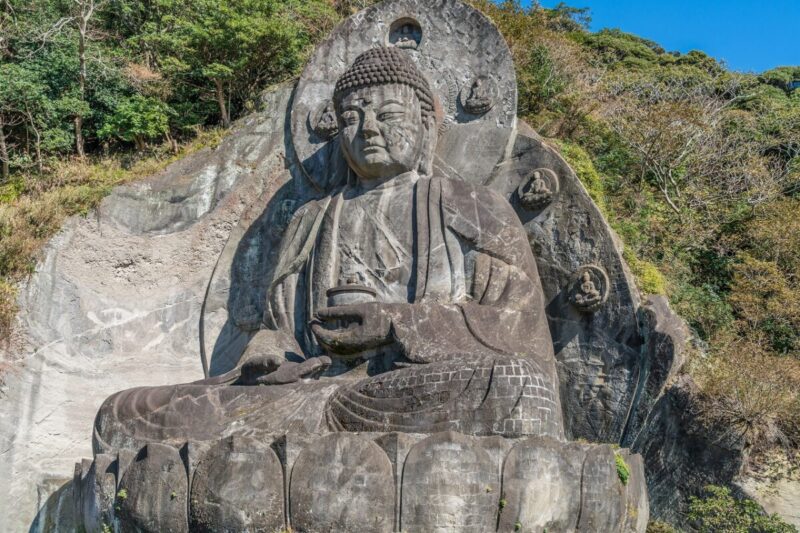 Mt. Nokogiri is a home to Nihonji Temple, a Soto Zen Buddhist temple that was built around 1,300 years ago. Considered as one of the oldest temples in Kanto Region, this temple is best known for its Daibutsu, a 31 meters tall Big Buddha statue that stands midway up the mountain.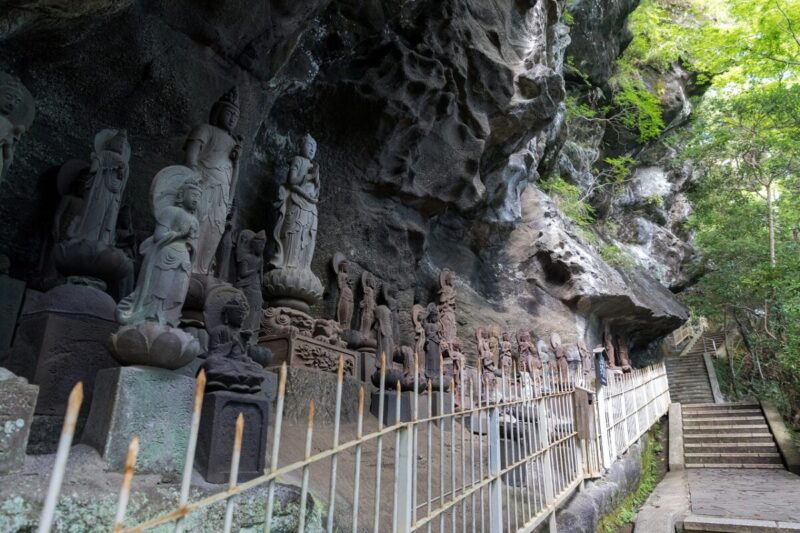 The walking paths that go further up the mountain are lined with 1,500 statues of Buddhist disciples, which are made by the master artisan who created the Daibutsu. At the top of the mountain there's a 30m tall Hyakushaku Kannon, the Buddhist Goddess of Mercy, which is carved into a stone cliff in 1966.
Mt. Nokogiri
9. Pray for a good fortune at Naritasan Shinshoji Temple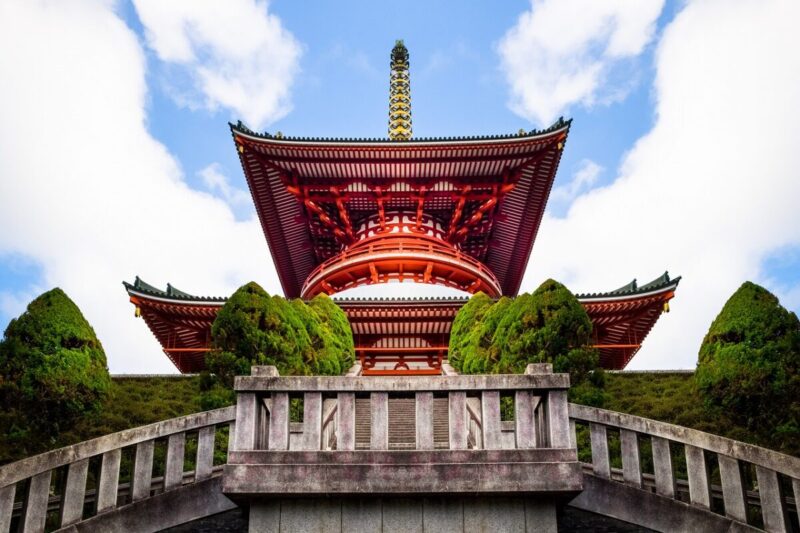 Naritasan Shinshoji Temple is a temple where Fudomyo, one of the guardian deities of Buddhism, is enshrined. Although the temple is dedicated to Fudomyo of Naritasan, a deity that breaks off all ties, the temple has become a power spot for matchmaking.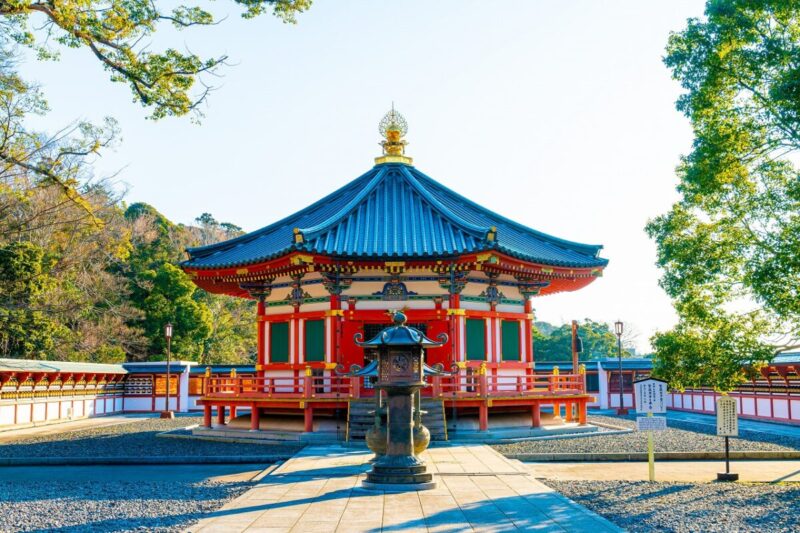 The precinct of Narita Shinshoji is big, so you will find various temple buildings dedicated to different deities. In addition to that, there is Naritasan Omotesando, a town that was originally built around the temple that is packed with local shops and restaurants that are worth to try.
Naritasan Shinshoji
10. Get on Kominato Railway and admire the gorgeous surrounding nature!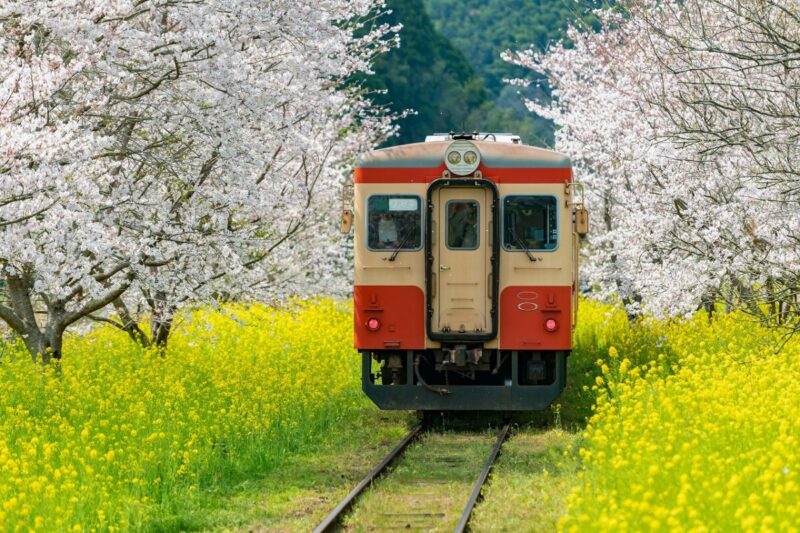 How about exploring some parts of Chiba using the Kominato Railway?
Kominato Railway is a local railway, and it celebrated its 100th anniversary in 2017, and its trains are extremely famous among photographers and railway enthusiasts for the number of photogenic spots the railway has along the routes.
The best time to get on the Kominato Railway is in spring, when you can see the dainty pink cherry blossoms and the vibrant canola flowers.
Kominato Railway
Chiba's best local treats
Chiba Prefecture is a home to many great local treats, including Katsuura Tantan Noodles, Hakarime, and Namerou. Here are our picks for the best foods to eat when visiting this prefecture.
Ready to fill your tummy with Chiba's local treats?
1. Hakarime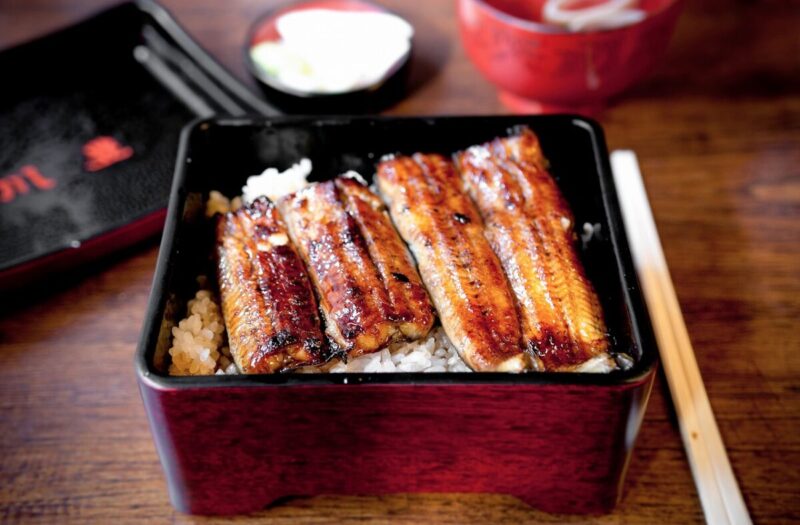 Hakarime is the name for the conger eel produced in Futtsu city, it is named like that because the weighing scales (hakarime) used in the fish markets and ports look like the shape of a conger eel. Unlike the unagi (fresh water eel), hakarime is made of conger eel, who are taken directly from the sea nearby the prefecture.
2. Katsuura Tantanmen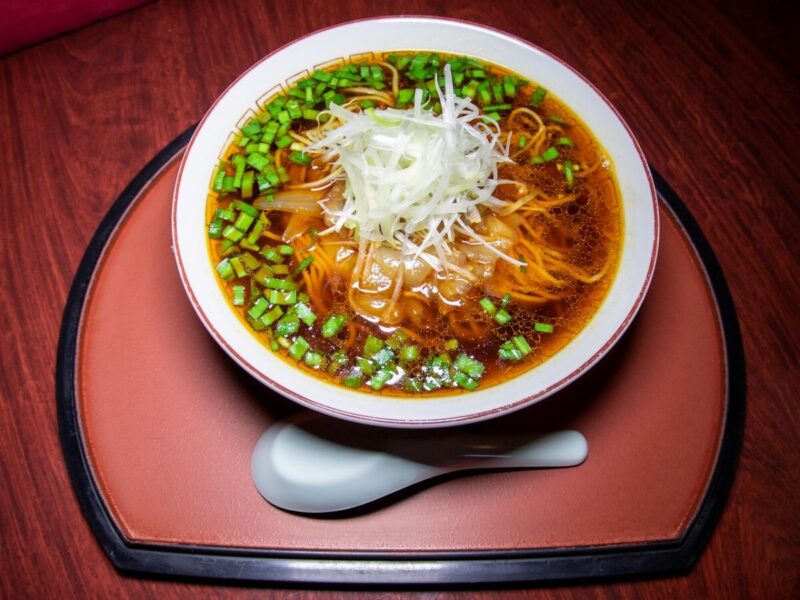 Katsuura Tantanmen is a local specialty of Katsuura City, a city in Chiba Prefecture. Katsura Tantanmen is a soy sauce-based ramen noodles made with plenty of chili oil and various types of onions. The ramen was consumed by the fishermen to warm their bodies in the winter, but these days, you can find Katsuura Tantanmen in many restaurants in Katsuura City.
3. Namerou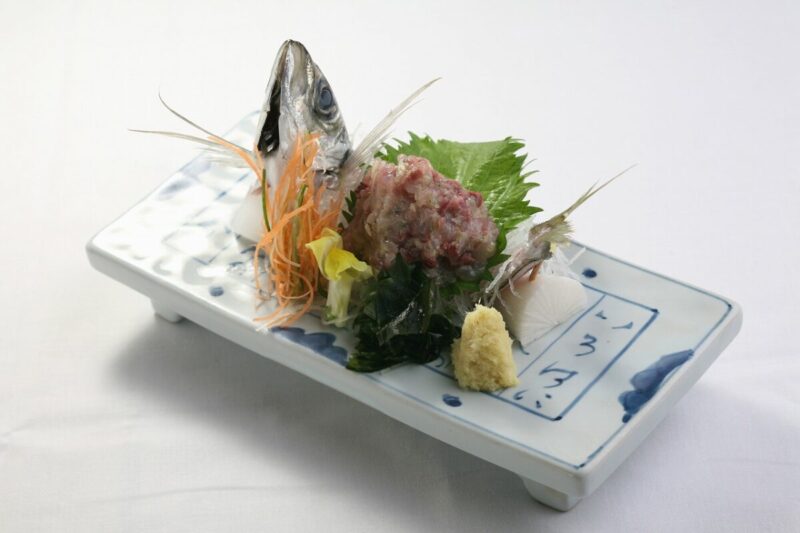 Namerou is a local specialty of Boso Peninsula, Chiba, and it is made by mixing fish meat with shallots, shiso (perilla leaves), and miso. The ingredients are all minced together with a sharp knife and mixed until they look like a paste.
4. Strawberry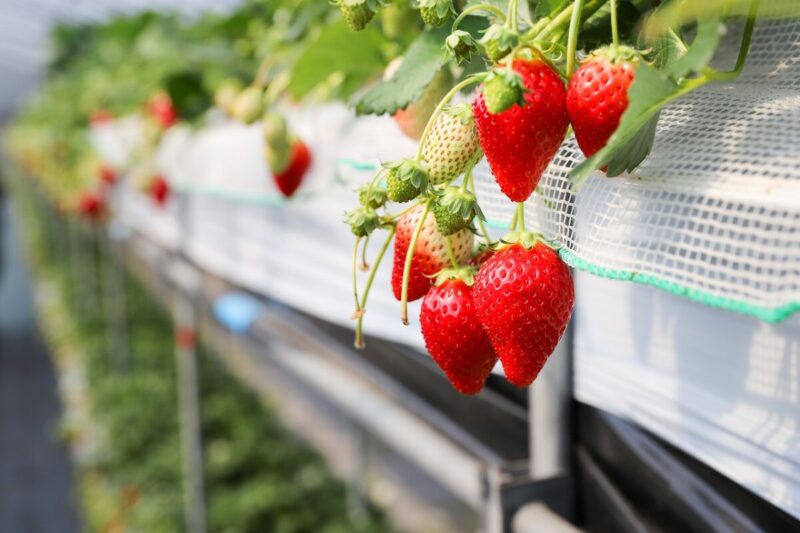 Chiba Prefecture is ฟ home to many strawberry farms, and strawberry picking is one of the greatest attractions of Chiba Prefecture. The strawberry variety produced in Chiba is called "Chiiba Berry (チーバベリー)". You can find them at the strawberry farms in Sammu City, Tateyama City, Chiba City, and Tonosho Town.
5. Dried Sardine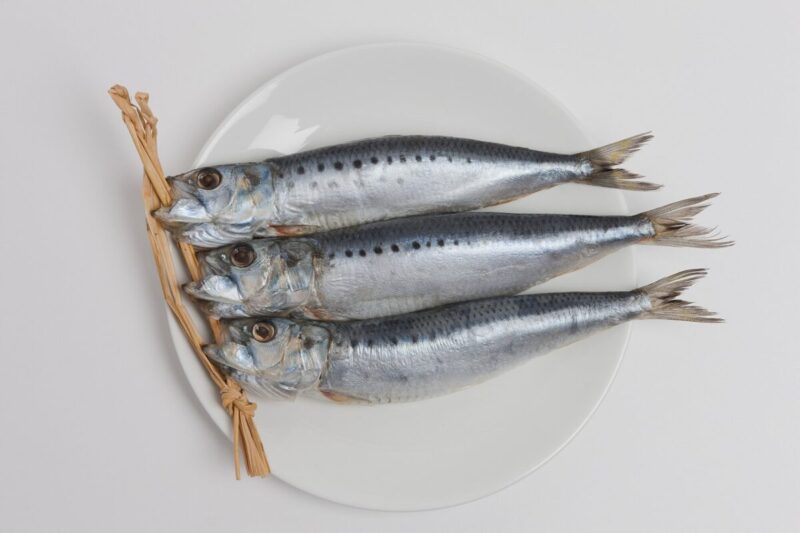 Dried sardine is a local specialty of Kujukuri, and it is made by seasoning fresh sardines with mirin before drying up them in the sun of the Boso Peninsula. Sometimes black sesame seeds and sliced chili are added to the dried sardine to add flavors.
.
Now that you have an idea of how many fabulous spots are in Chiba, all you must do is plan your itinerary to enjoy unforgettable experiences in Chiba!