Become enchanted by vibrant reds and pinks at Tsutsujigaoka Park
Tsutsujigaoka Park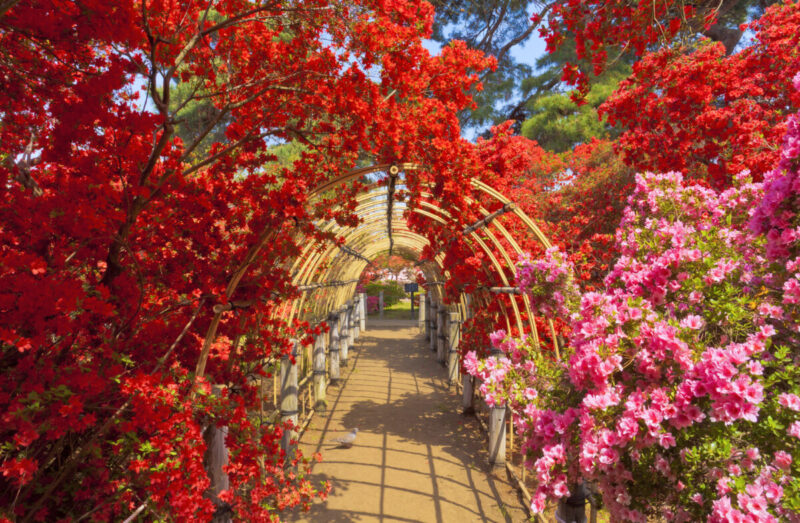 Just 60 minutes via the Tobu Railway Limited Express RYOMO from Asakusa Station in Tokyo, the beautiful Tsutsujigaoka Park in Tatebayashi provides visitors with a place to see the vibrant red and pink colors of azaleas each year from April through May.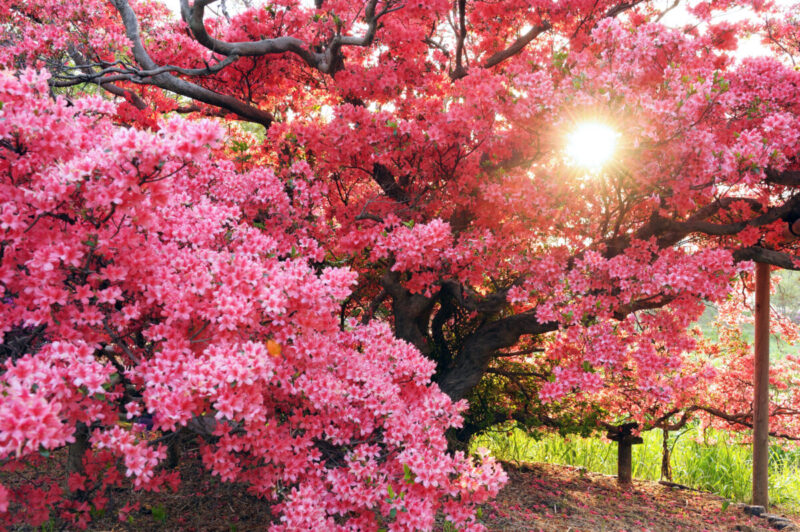 This azalea park has been continuously maintained since the Edo period (1603–1868) for a total of about 400 years, which means that the view of the azaleas you see may be the same sight that feudal lords of the Edo period saw.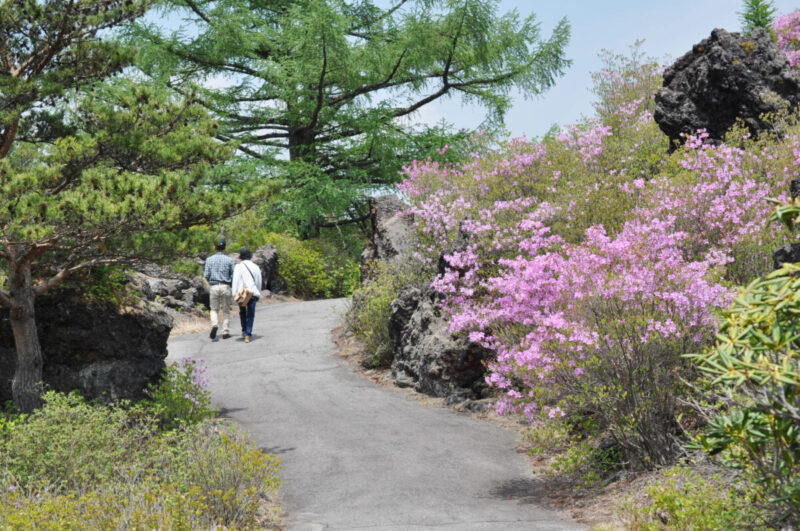 Visitors can also view a large cluster of wild azaleas preserved in their natural state that are over 800 years old and the space azalea that the Tatebayashi-born astronaut Chiaki Mukai took with her aboard the Space Shuttle Columbia and raised from a seed.
Gunma is also home to many other places where you can enjoy a variety of flowers.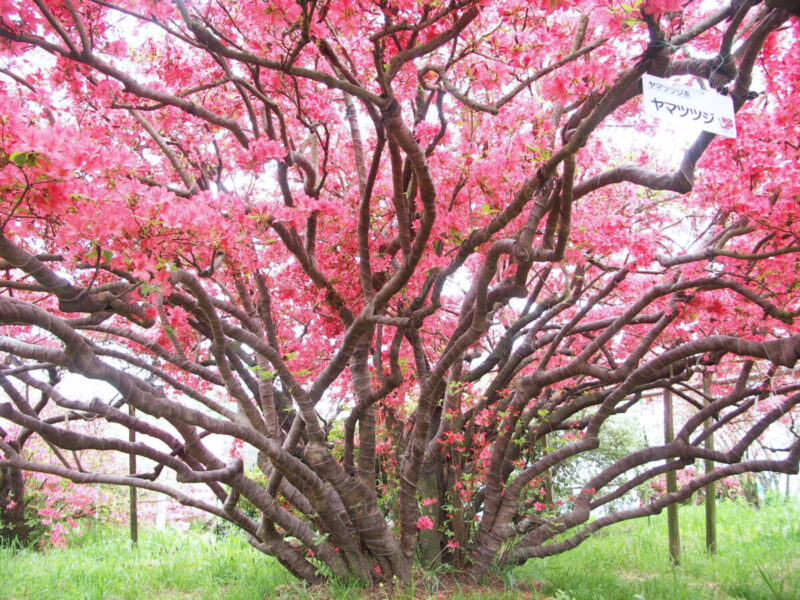 Information
Address
3278 Hanayamacho, Tatebayashi, Gunma
How to go
About 10 minutes by bus from Tatebayashi Station on Tobu-Isesaki Line

About 5 minutes by car from Tohoku Expressway Tatebayashi IC
Business period
10 April – 15 May, 2020
Business hour
10:00 a.m. – 5:00 p.m.
Google Map
Information source
https://www.city.tatebayashi.gunma.jp/tsutsuji/tutuji-maturi.html