Akagi Nanmen Senbonzakura : Cherry blossom arch and yellow flower field
Akagi Nanmen Senbonzakura
Spring in Japan is famous for cherry blossoms. Maebashi in Gunma is the home to a well-known spot where an entire field of yellow flowers bloom with the cherry blossoms.
Located on the southern slope of Mt. Akagi-yama, Akagi Nanmen Senbonzakura features one thousand cherry trees that blossom over 1.3 kilometers. Yellow flowers called rape blossoms bloom with them, forming a yellow carpet along the row of cherry trees.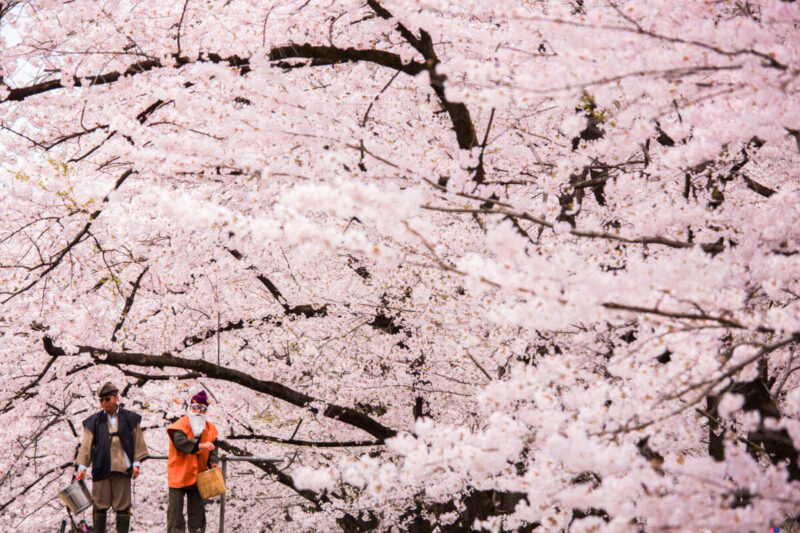 When the flowers are in full bloom, you can walk through a stunning tunnel of cherry blossoms. The trees typically begin to bloom around late March and peak in early April. This place has also been selected as one of the one hundred famous places for cherry blossoms in Japan.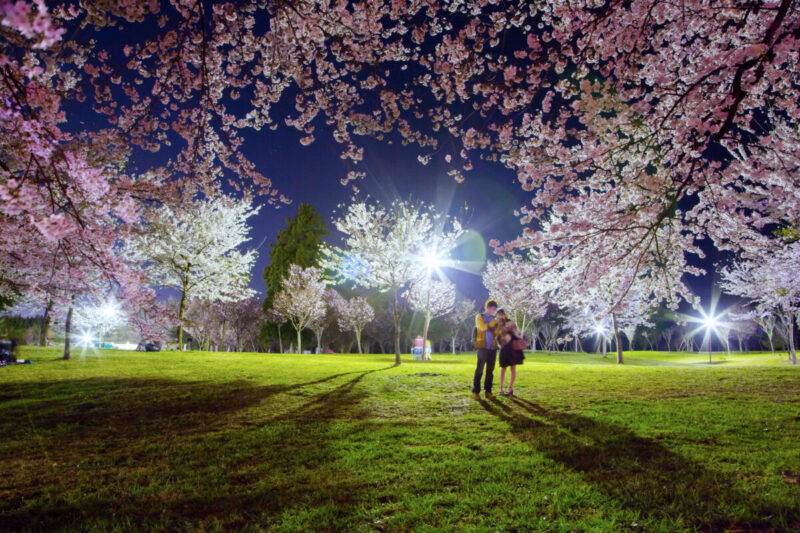 When lit up at night, the blossoms are called yozakura. They are very beautiful and offer a magical experience that's different than during the day.
Since it's just a two-hour drive from Tokyo, this is a great spot if you would like to enjoy renting a car and driving over for a day trip.
Gunma also has many other locations where you can enjoy flowers of all kinds. Check out this link for more details. >> https://www.visit-gunma.jp/en/
– Address 
2511-2, Naegashima-machi, Maebashi, Gunma
– How to go
About 50 minutes by bus from the Maebashi Station on JR Ryomo Line

About 30 minutes by car from Kita-Kanto Expressway Isesaki IC
– Business period
Early – mid-April
– Website
https://www.visit-gunma.jp/en/spots/akagi-nanmen-senbonzakura-cherry-blossom-festival/
– Google Map
Information source
https://www.maebashi-cvb.com/event/2003