10 amazing things to do in Kagoshima, Japan!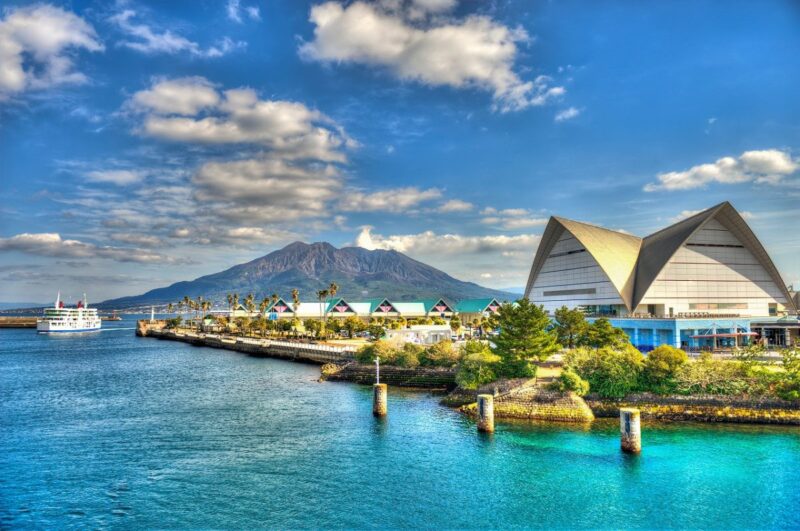 Kagoshima is nestled on Kyushu Island in South Japan. The prefecture is home to numerous mysterious sightseeing spots, fresh seafood, and amazing local cuisines.
Kagoshima is often overlooked for its more famous neighbors, but it is home to Sakurajima, an active volcano that is famous for its beautiful crater. In addition to Sakurajima, Kagoshima is known for accommodating many great destinations, including the Mononoke Forest in Yakushima, Cape Sata, and Lake Ikeda.
Brimming with beautiful nature and interesting tourist destinations, how about visiting Kagoshima to have both, an extraordinary, yet a novel adventure?
Index
How to get there
Kagoshima is accessible by both trains and planes. The main transportation hubs in Kagoshima are Kagoshima Station and Kagoshima Airport, which connect the prefecture to Tokyo, Osaka, and other major cities in Japan.
The prefecture is connected to major cities in Japan through the JR Tokaido, Sanyo, and Kyushu Shinkansen lines, so traveling to Kagoshima using the shinkansen is excellent, especially if you plan to purchase the JR Pass. The downside of taking the shinkansen to Kagoshima is time-consuming, and you need to transfer several times when visiting the prefecture from Tokyo using Shinkansen.
If you want to travel to Kagoshima with fewer hassles, we suggest taking the airplanes to Kagoshima Airport. The average travel time from Tokyo to Kagoshima is 2 hours by plane, and the fares for the plane are between 14,000 yen to 46,000 yen for a round trip.
Recommended sightseeing spots in Kagoshima
Kagoshima is a destination to visit if you're looking for something off the beaten path. The prefecture is packed with numerous mystical destinations like the Mononoke Forest in Yakushima and sacred shrines.
If you want to escape from the hustle and bustle of the big cities, Kagoshima is a perfect destination for a weekend getaway. The natural spots in the prefecture offer you a tranquil atmosphere that is perfect for a relax.
Here are our picks for the best things to do in Kagoshima, Japan!
1. Visit the beautiful Japanese garden, Senganen Garden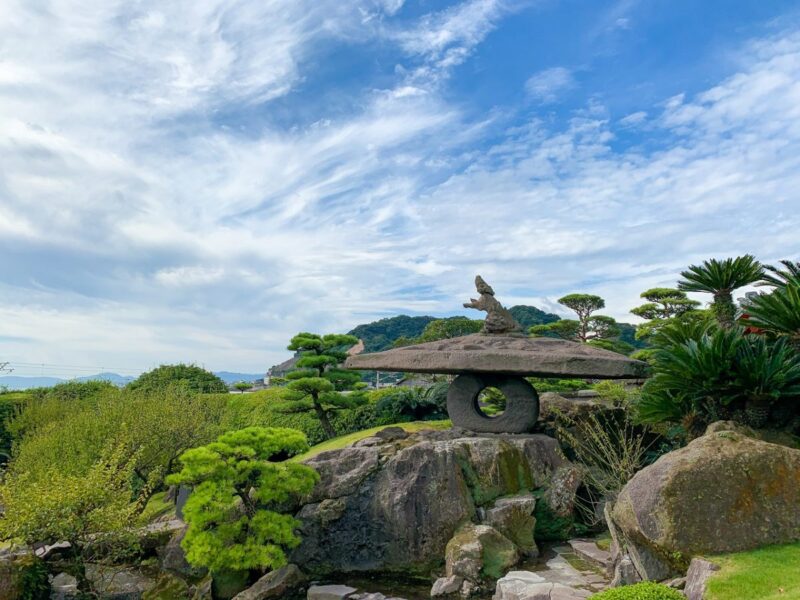 Senganen Garden is a Japanese style garden north of downtown Kagoshima, and it is best known for using Sakurajima and Kagoshima Bay as its borrowed scenery. The garden also features small ponds, streams, shrines, and bamboo groves.
Constructed in 1658 by the wealthy Shimazu Clan, there is Iso Residence, a residence built in 1658 along with the rest of the garden, which served as the main residence of the Shimazu family.
Senganen Garden
2. Have a morning walk around Tsurumaru Castle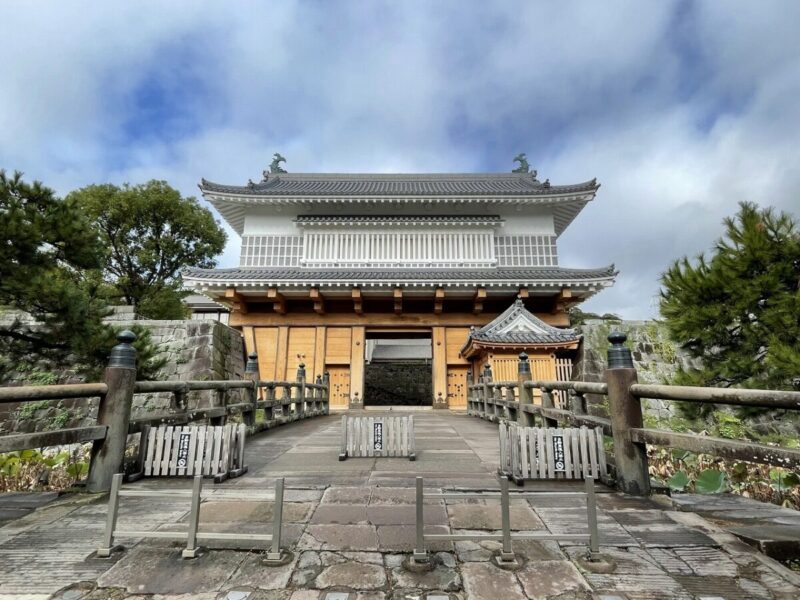 Tsurumaru Castle, or also known as Kagoshima Castle, was built in 1604 and owned by the Shimazu Clan. The castle survived for about 260 years before a fire burned down most parts of the castle.
Tsurumaru Castle ruins refer to the remaining of Tsurumaru Castle that includes a moat, stone walls, and a stone bridge.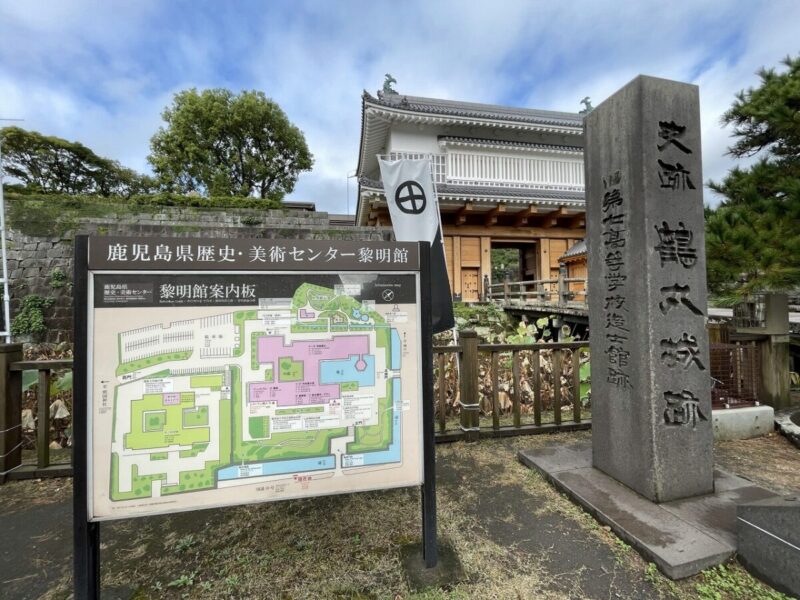 Tsurumaru Castle Ruins
3. Enjoy a hiking and sightseeing at Sakurajima Volcano Crater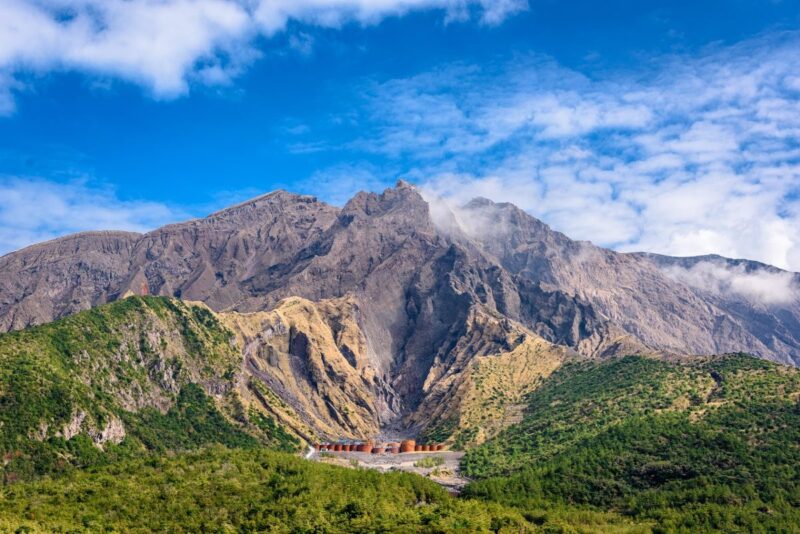 It is not an exaggeration to say that Sakurajima is the symbol of Kagoshima; indeed, the prefecture is best known for this active volcano. Sakurajima was an island in Kagoshima Bay, but the eruption of the volcano in 1914 connected it to the Osumi Peninsula.
The volcano is magnificent, as it has an elevation of 1117 meters and a circumference of 50 kilometers, making it a perfect spot for hiking and sightseeing.
Sakurajima Volcano Crater
4. Admire the Takamori Saigo statue from up-close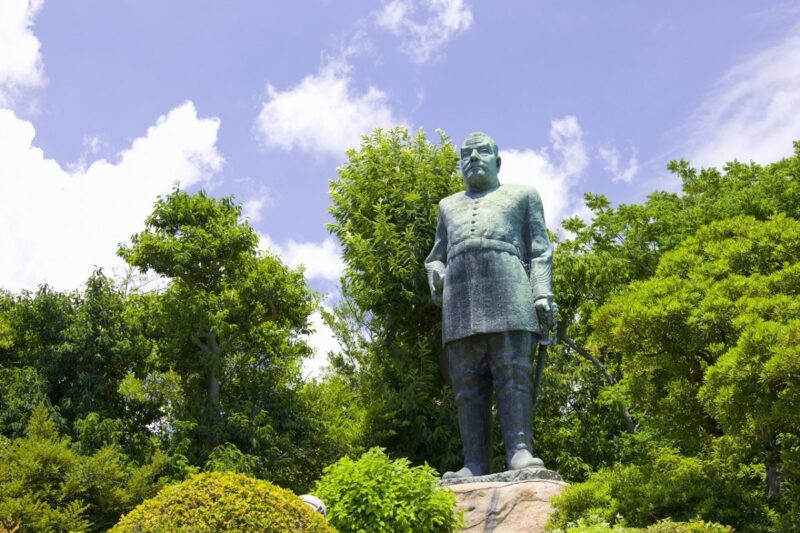 Have you ever watched the historical drama "Segodon" before? Takamori Saigo is one of the most popular heroes of Kagoshima, who was active during the 19th Century. He led the revolutionary movement and series of reforms called the Meiji restoration.
Takamori Saigo is believed to be the last samurai, and a lot of people visit this statue to pay respect to him.
Takamori Saigo Statue
5. Enjoy the beautiful flowers of Lake Ikeda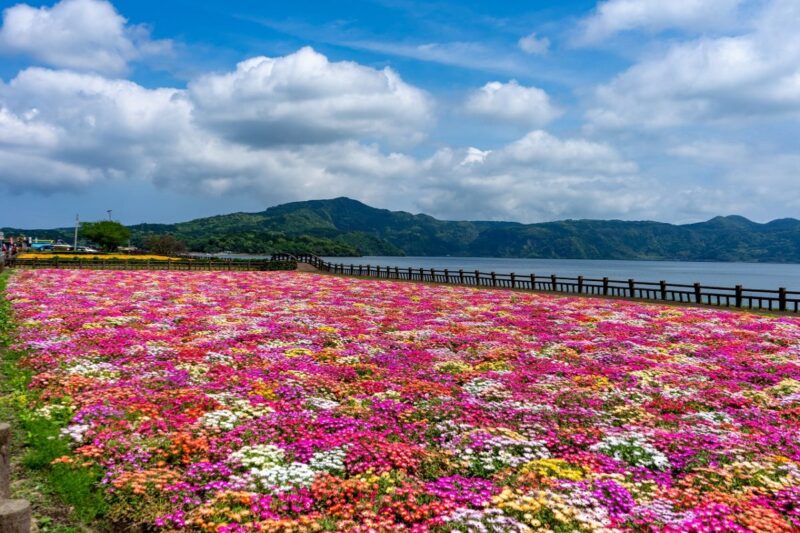 Lake Ikeda is believed to be the home of Isshii, a local legendary lake serpent that looks like a Loch Ness. There have been sightings of Isshii since 1961, and a local named Toshiaki Matsuhara snapped a picture of Isshii. Due to its sacredness, the locals still pray for their safety at the local Okudari Shrine nearby.
One of the best features of Lake Ikeda is its flower fields, that are famous for its beautiful sceneries that change every season.
Lake Ikeda
6. Visit the beautiful Kirishima Shrine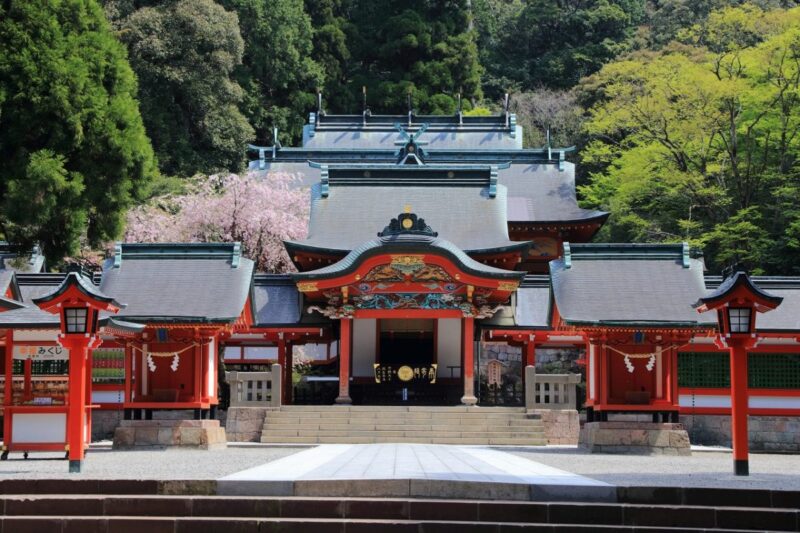 Kirishima Shrine is known as one of Kagoshima's best spiritual spots. It was established in the 6th Century and dedicated to Ninigi-no-Mikoto, a character in Japanese mythology who is the main enshrined deity.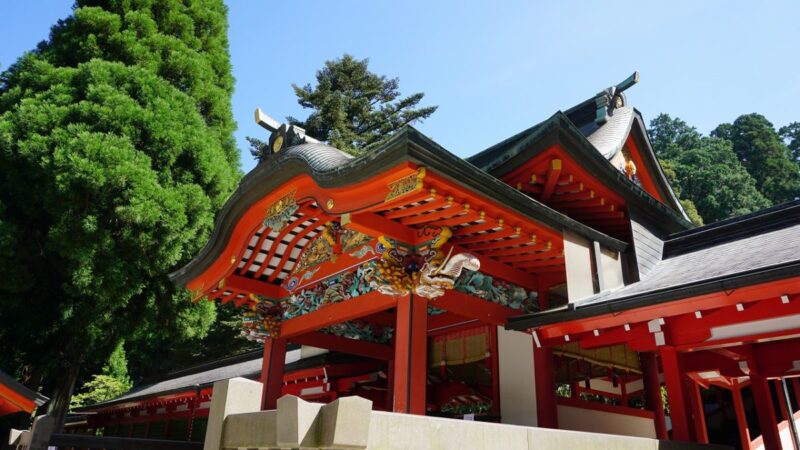 The main buildings of the shrine were constructed in 1715 and survived until today, and they are surrounded by beautiful forests. The shrine's buildings have been declared as Important Cultural Property of Japan.
Kirishima Shrine
7. See the gorgeous ocean from Cape Sata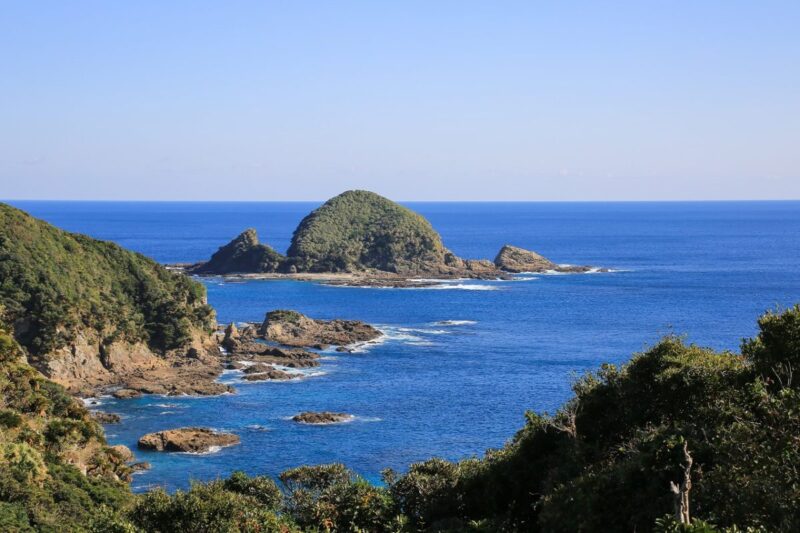 Cape Sata is located on the tip of Omi Peninsula, and it has an observatory deck where you can stare at the panoramic blue seas, the green rocky cliffs, the dolphin bay, and a lighthouse built-in 1871.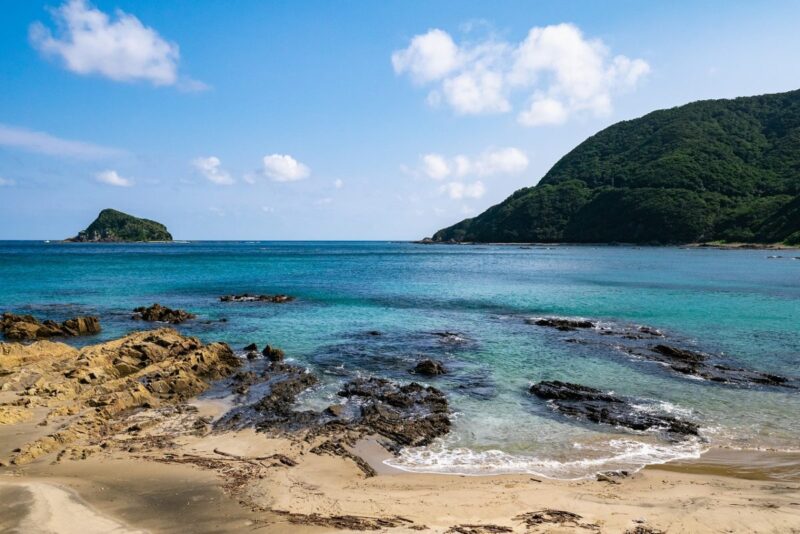 Cape Sata is best known for its rocky beaches and its crystal clear water, making it a perfect spot for walking in the afternoon.
Cape Sata
8. Explore the Mononoke Forest in Yakushima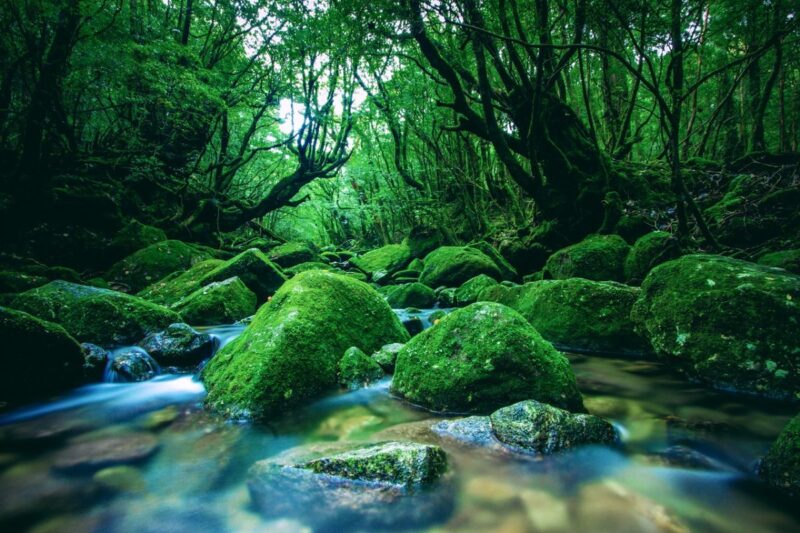 How about visiting Mononoke Forest in Yakushima?
Known as the world of Hayao Miyazaki, Yakushima is blessed with nature, including "yakusugi", a 1000 years old Japanese cedar, and it has been designated as a UNESCO World Heritage Site.
Yakushima is a subtropical island off the southern coast of Kyushu, and it gained its popularity even more after it appears in Ghibli's Princess Mononoke.
Yakushima
9. Visit the gorgeous Okinoerabujima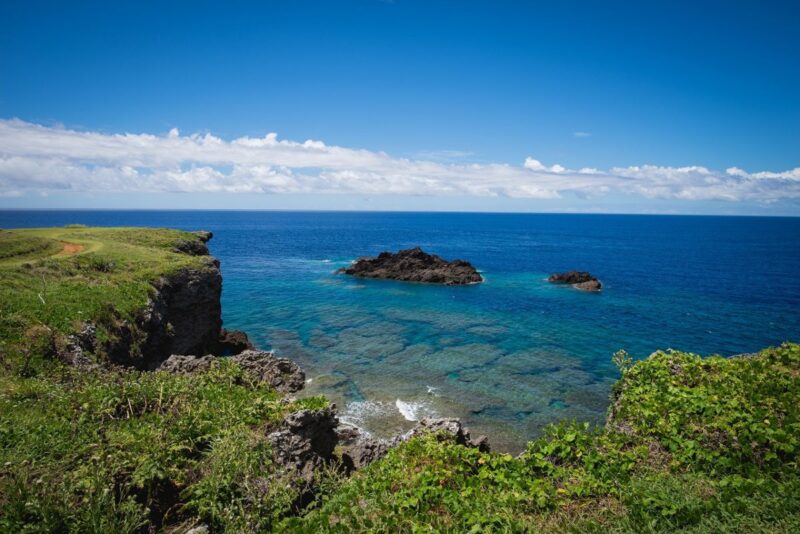 How about visiting Okinoerabujima for its beautiful ocean view?
Known as one of the best snorkeling spots in Japan, Okinoerabujima is a small island in southwest of Kagoshima, and it is known for its tropical climate, limestone, and rice marine life.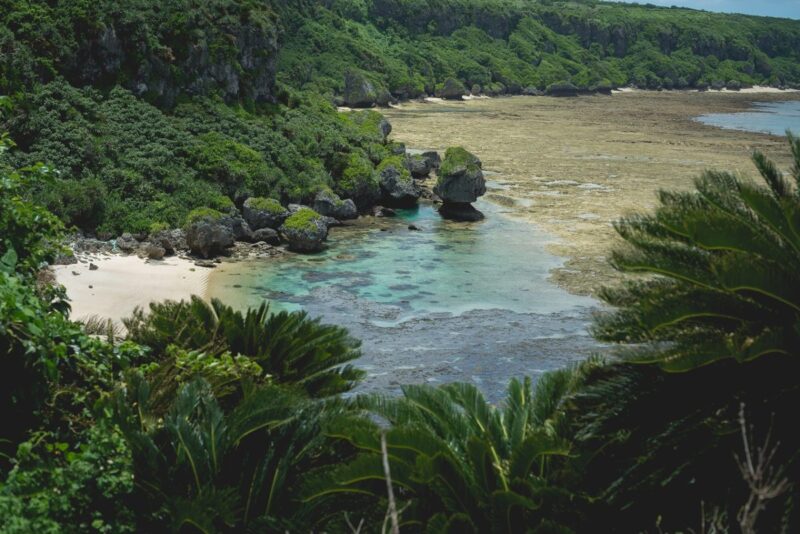 If you explore Okinoerabujima thoroughly, you'll able to find beaches that are still untouched, which usually are Instaworthy.
Okinoerabujima
10. Capture the cityscape from Shiroyama Park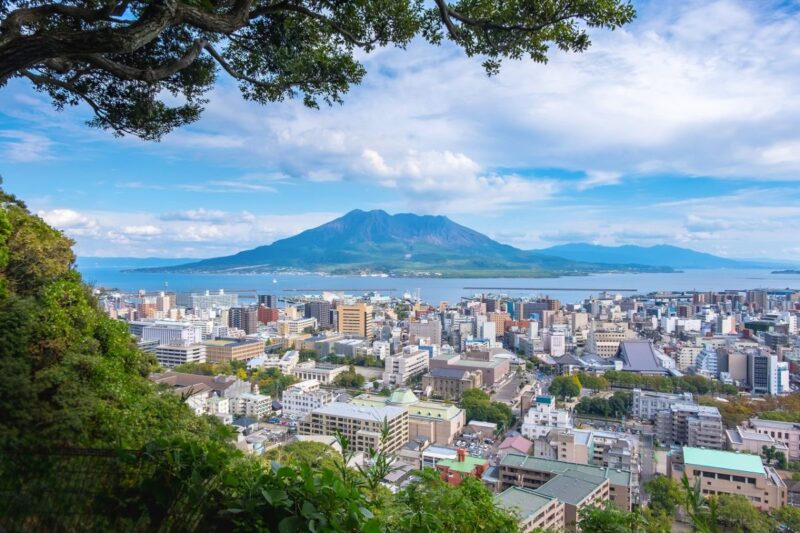 Shiroyama Park is a park in Kagoshima with an elevation of 107 meters. The park extends over Mt. Shiroyama, which used to serve as the site of a castle fortification, and the grounds at the base of the mountain is the current site of the Reimeikan Museum.
The park is best known for Shiroyama Observatory, which is famous for its spectacular views of Kagoshima City.
Shiroyama Park
Kagoshima's best local treats
Kagoshima is best known for its distinctive mouthwatering cuisines, and it is home to numerous fantastic ingredients that are rare finds in other areas in Japan, such as small herring fish (kibinago) and satsuma ryori. From kibinago to tori sashimi (chicken sashimi), wherever you go, scrumptious local treats await in Kagoshima. Here are our picks for the best foods to try when visiting Kagoshima!
1. Satsumaage
It is not an exaggeration to say that satsumaage is the most famous cuisine of Kagoshima, as it is loved not only by the locals in Kagoshima, but also by others who live outside the prefecture. Satsumaage is a fried fish cake made with surimi, a fish paste made by blending white fish meat with condiments before frying them. Satsumaage is usually eaten with soy sauce or as an ingredient in dishes like oden or nabe (Japanese hotpot).
2. Kibinago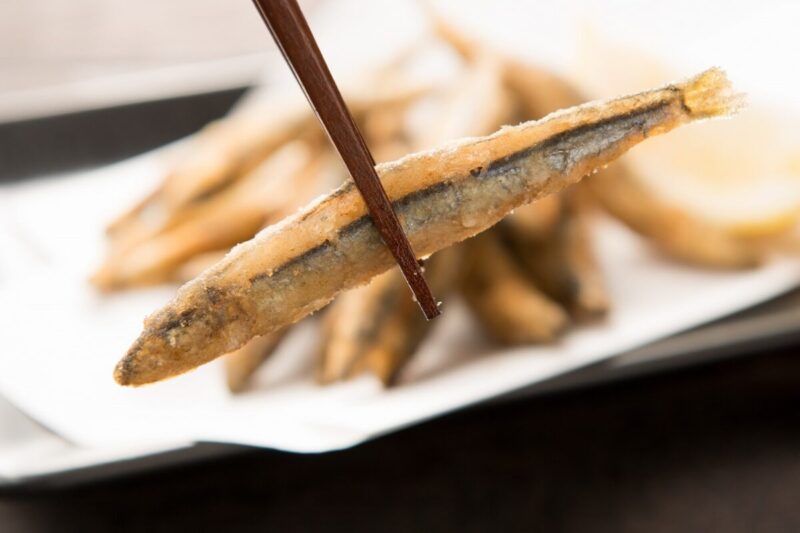 When visiting Kagoshima, you'll see many restaurants across the prefecture serving kibinago.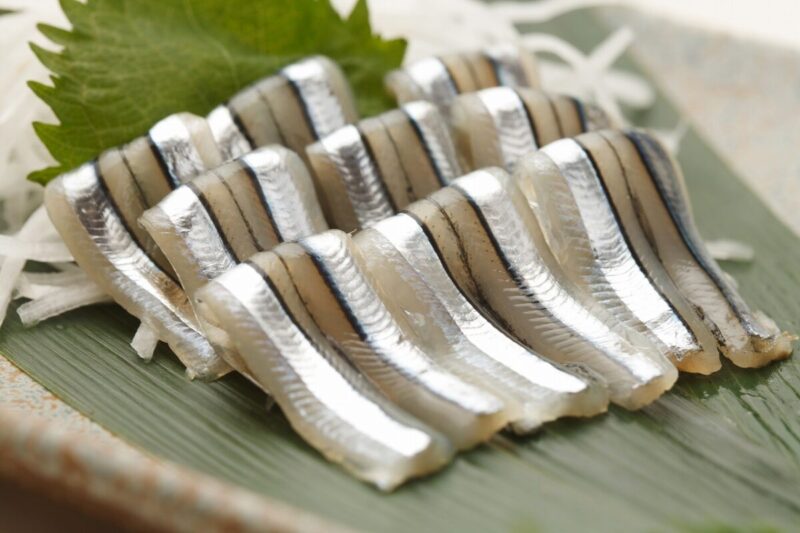 Kibinago is a small herring fish, and kibinago is usually enjoyed as kibinago karaage (deep-fried kibinago) or as kibinago sashimi. The sashimi is usually served with a vinegared soybean paste, and the size of kibinago is usually around 10 centimeters long.
3. Black pork tonkatsu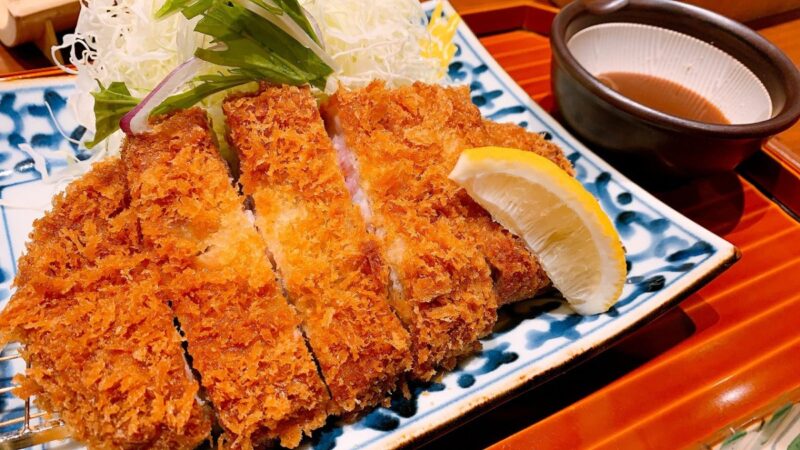 Kagoshima is known for its great kurobuta (black pork), and the term kurobuta or black pork has nothing to do with the color of the meat, but rather the color of the pig's skin. Unlike other pork meats, Kagoshima's black pork is known for its juiciness and good amount of fat. The best way to enjoy Kagoshima's black pork is to have them as tonkatsu (deep fried breaded pork cutlet).
4. Tori sashimi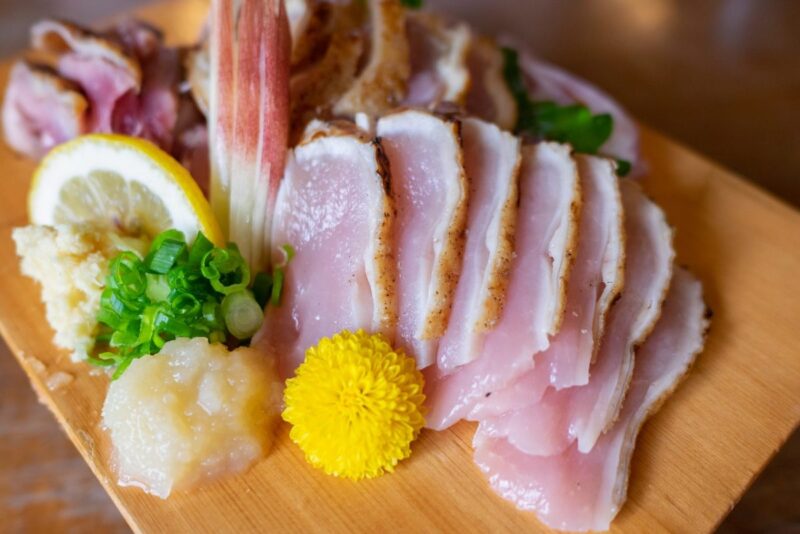 Kagoshima is where tori sashimi or torisashi originated, and only the freshest local chickens are used to make this to ensure the food safety. Tori sashimi is basically a chicken sashimi, which is made by searing the outside of the chicken and slicing it thinly before serving it together with grated ginger, garlic, and spring onions. Many people love to enjoy tori sashimi with wasabi and soy sauce.
5. Shirokuma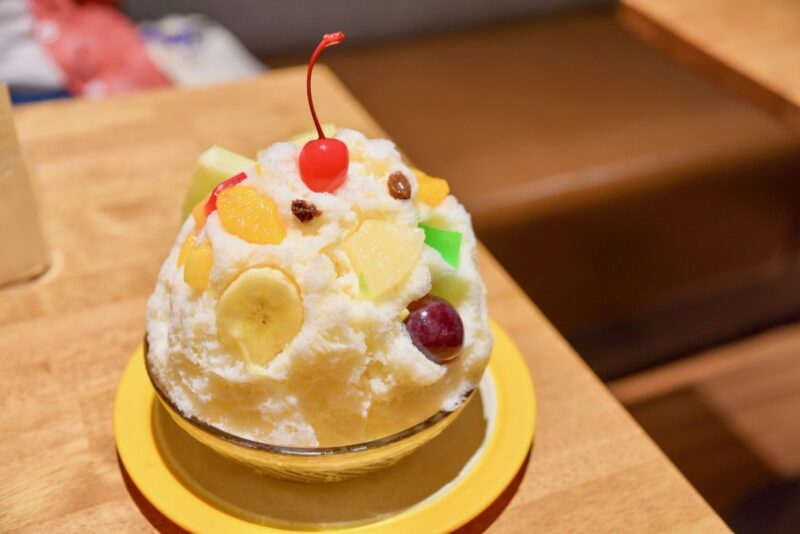 Japan is famous for its great shaved ice, which are usually flavored with fruits sauce or other flavors. Kagoshima is also known for its unique shaved ice, called Shirokuma, which is a shaved ice covered in condensed milk and topped with fruits and sweet beans. Shirokuma is a perfect summer treats to have, and it is not overly sweet compared to other shaved ice sold in Japan.
Now that you have an idea of how many fabulous spots are in Kagoshima, all you have to do is plan your itinerary to enjoy unforgettable experiences in Kagoshima!