10 amazing things to do in Saga, Japan!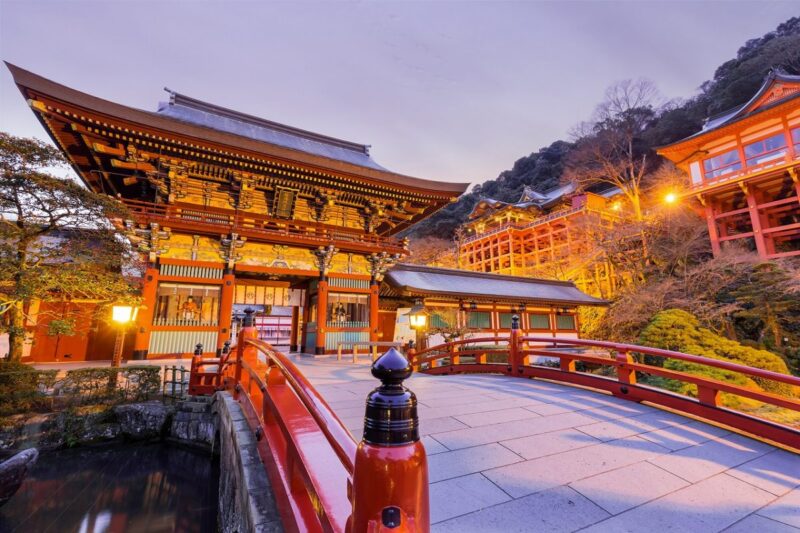 Saga is a beautiful small prefecture on the island of Kyushu, and it is best known for its precious ornate ceramic ware, particularly pottery pieces, called Aritayaki or Arita Pottery. In addition to its traditional craft, Saga is packed with many beautiful sightseeing spots, castles, shrines, and cave,
Located in northern Kyushu, east of Fukuoka, and west of Nagasaki, there are a lot of one-of-a-kind activities and destinations to look for in Saga, such as Karatsu Castle, terraced rice fields, and hot springs.
Brimming with culture, artistry, and history, how about visiting Saga to have both, and extraordinary, yet a relaxing adventure?
Index
How to get there
Saga is accessible by trains, buses, and planes. The prefecture is connected to Fukuoka and Nagasaki through the JR Kamome or JR Midori-Huis Ten Bosch Line. Highway buses travel directly from Hakata Bus Terminal to Saga Station.
The airport in Saga offers direct flights to major cities in Japan like Tokyo, and to Shanghai, Taipei, and Seoul.
Recommended sightseeing spots in Saga
Saga is perhaps not the most popular destination for a first-time traveler to Japan, as the prefecture is located on Kyushu Island, the southernmost among Japan's four main islands.
Saga is a perfect spot to visit if you're looking for something off the beaten path. Even though it is rather small compared to its neighbors, Saga is still worth a visit for its beautiful natural scenery, gorgeous traditional artistry, and its juicy Wagyu beef (Japanese beef).
Here are our picks for the best things to do in Saga, Japan!
1. Stroll around Yoshinogari Historical Park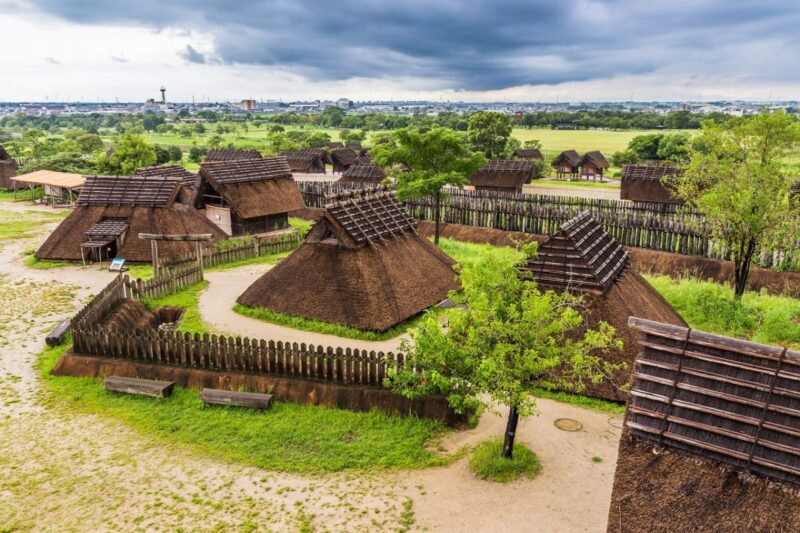 Yoshinogari Historical Park is known as one of the most famous historical and archeological sites in Saga. The history of the settlements in the park dates to 300 BC, and there are several ancient pits where you can see rooms and tombs.
This park takes you to one of the oldest eras in Japan, where Tokyo, tea ceremonies, and Kabuki Theater were not invented yet.
Yoshinogari Historical Park
2. Visit Saga Castle History Museum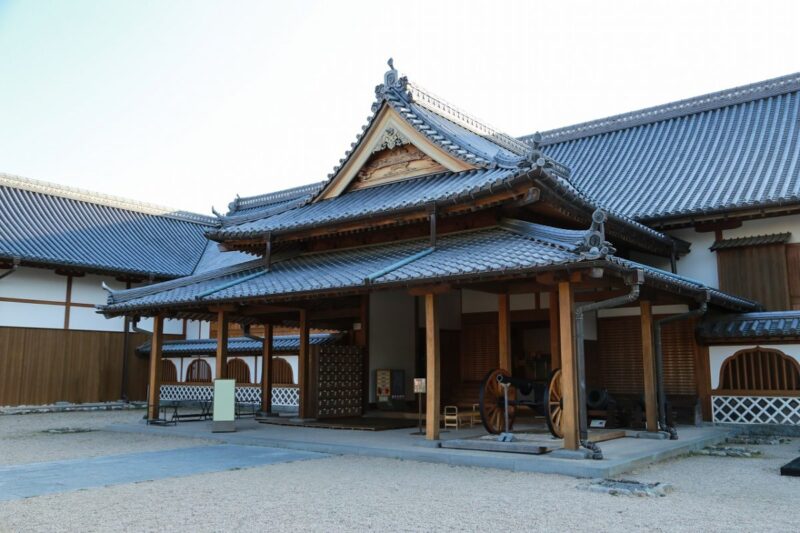 Sits on the ground of Saga Castle ruins, Saga Castle History Museum is in the main keep of the castle, and it is a place where you can find all information related to the castle's history.
The main keep of the castle was restored in 2004, and it was listed as one of the 100 Fine castles of Japan by the Japan Castle Foundation. The museum allows you to learn how the Tokunaga Shogunate ruled the prefecture and how people worked in Saga back then.
Saga Castle History Museum
3. Check out the outstanding Shinto shrine: Yutoku Inari Shrine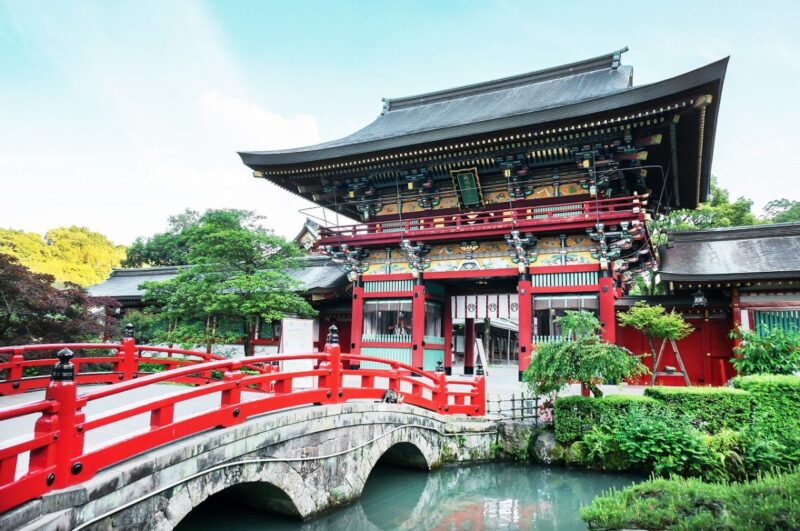 Yutoku Inari Shrine was built in 1687, and it is known as one of Japan's three great Inari Shrines together with Fushimi Inari Shrine in Kyoto and Kasama Inari Shrine in Ibaraki. The main building was reconstructed in 1957 and features a bright, scarlet-colored inner shrine.
The shrine is said to guard foxes and rice, as well as to bring prosperity to our lives. Its magnificent structures surrounded by greenery, which is covered by azaleas and wisterias in April, and cosmos flowers in October.
Yutoku Inari Shrine
4. Purchase some Arita Potteries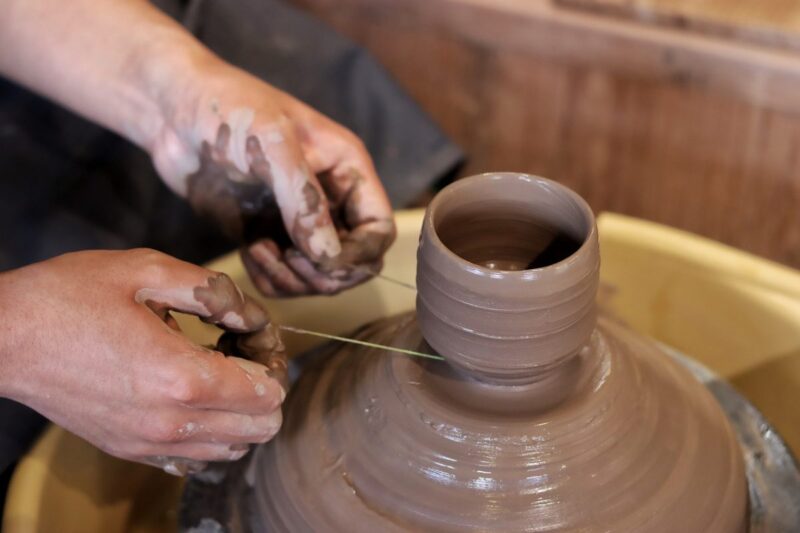 Arita Pottery, also known as Aritayaki, refers to the porcelain ware produced exclusively in Arita, Saga. Arita potteries are widely used in daily life, and they are particularly used as tableware or simply as works of art.
The manufacturing process of Aritayaki is a little bit complicated as it involves a lot of steps, such as shaping the clay, ceramic painting to draw a design on the pottery, and firing the pieces to finish the product.
There are tons of Aritayaki shops across the city, so don't forget to stop by Arita city and find your favorite Aritayaki pieces!
Arita City
 5. Visit the gorgeous castle, Karatsu Castle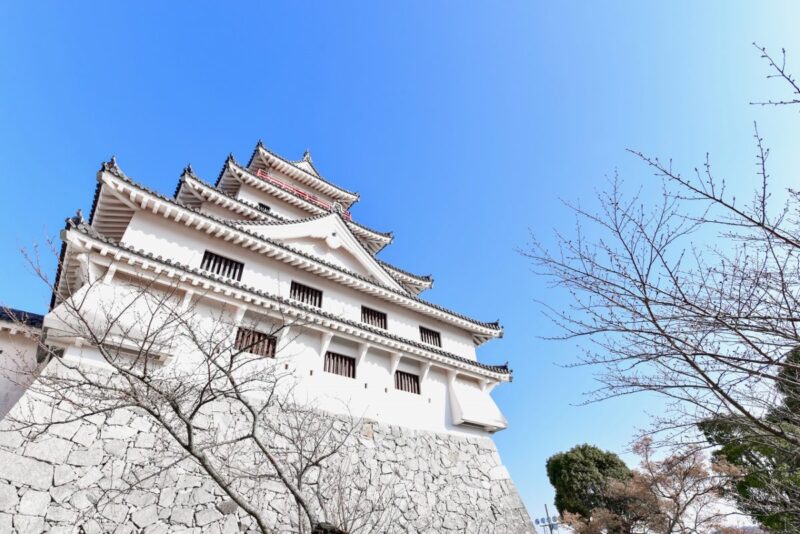 How about visiting Karatsu Castle to enjoy a view of the islands in Karatsu Bay from the castle keeps?
Karatus Castle was originally constructed in 1608, and its current tenshukaku, the castle keep, is a version restored in 1966.
The best time to visit this castle is from late April to early May when purple wisteria flowers bloom and contrast stunningly with the castle.
Karatsu Castle
6. Enjoy the beautiful scenery of Kankyo Geijutsu no Mori Park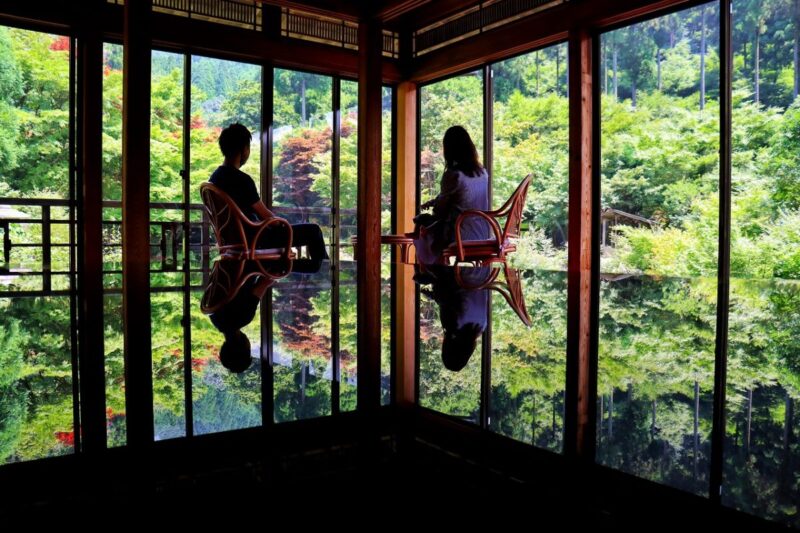 Looking for scenery like the scenery at Rurikoin Temple in Kyoto? How about visiting Kankyo Geijutsu no Mori Park in Saga?
Also known as Environmental Art Forest, the facility is best known for its breathtakingly beautiful seasonal sceneries, and the best time to visit this facility is in fall when the vividly-colored 10,000 maple trees turned the park into an exquisite fall foliage spot.
In addition to fall, the park is also worth visiting during other seasons, especially from April to May since then it will be covered in a gorgeous, lush green.
Kankyo Geijutsu No Mori Park
7. Cruise through the mysterious caves, Nanatsugama Caves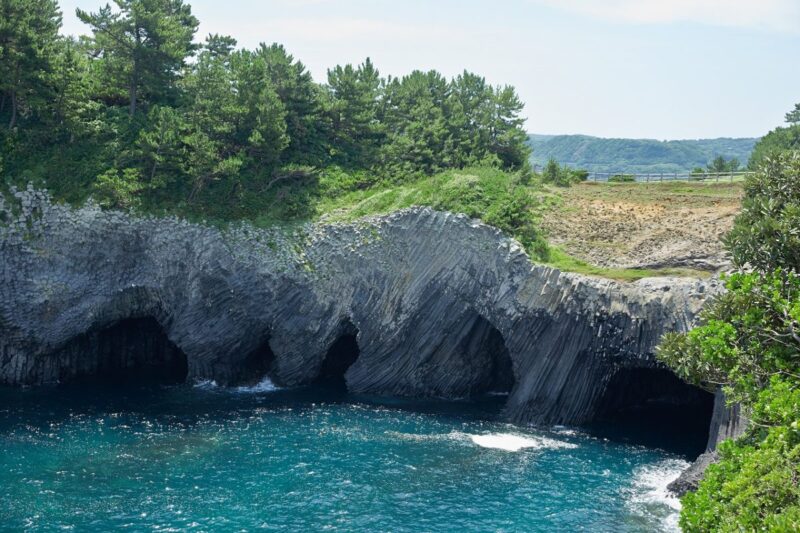 Another great thing to do in Saga is cruising through Nanatsugama Caves to see its mysterious and beautiful caves. A squid-shaped boat, called Ikamaru, which departs from Yobuko Port, will take you to the caves with no reservations required.
Nanatsugama Caves is located along the sea in north Saga, and it is best known for its scenic beauty and unique rocks, created by the cooled magma after a volcanic eruption.
Nanatsugama Caves
8. Check out the Hamanoura Rice Terraces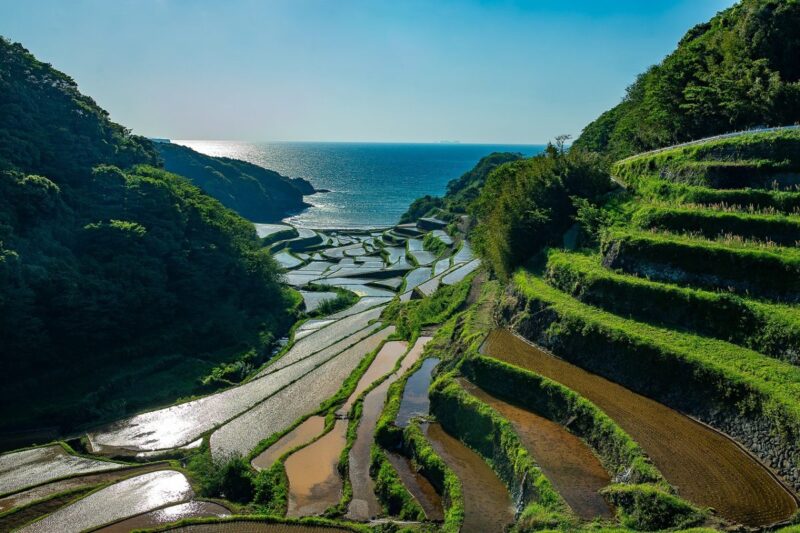 The Hamanoura Rice Terraces are located in Hamanoura, Saga, and its 11.5-hectare area accommodates 283 terraced rice fields with various shapes and sizes. The rice terraces are filled with water in May, creating a peaceful and stunning scenery as the sun reflecting the water in the evening.
Hamanoura Rice Terraces
9. Stop by Oouo Shrine to see its enormous floating torii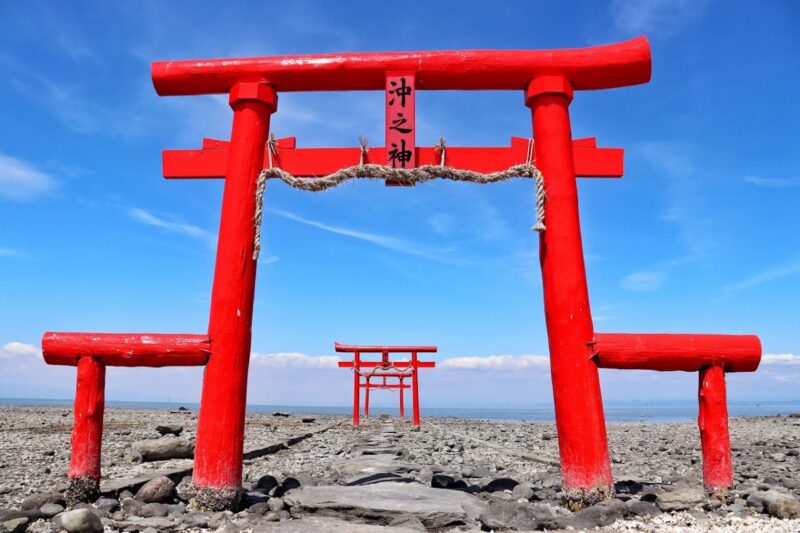 Oouo Shrine is a shrine in Tara, Saga, which is known for its floating torii (shrine gates).
The shrine was built around 300 years ago, and it is believed to bring good fortune and safety in fishing.
The shrine's appearance varies according to the tides; during high tides, the shrine will look like it is submerged in the water, and during low tide, you can look the entire structure of the shrine.
Oouo Shrine
10. Visit Yobuko to try its fresh seafood!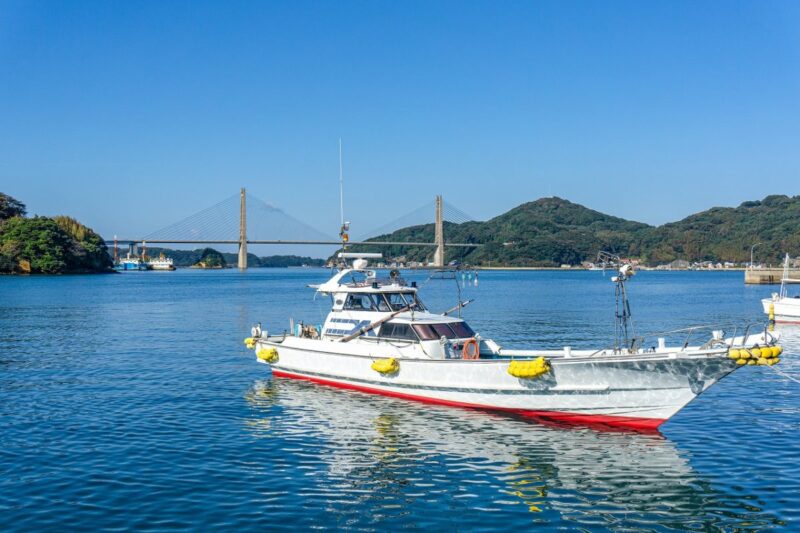 Yobuko is a small and beautiful port town in Saga, and it's only 40 minutes away by bus from Karatsu, Saga. It is best known for its high-quality squid, and it is one of the three main towns in Japan that has a morning market. Yobuko Port is the port where ikamaru boats depart to Nanatsuguma Caves.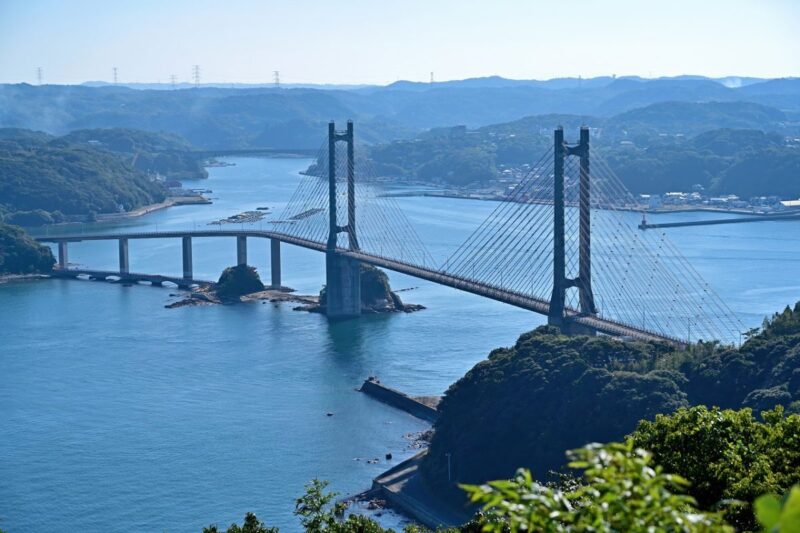 You will also find a big bridge called Yobuko Ohashi Bridge, which was chosen as one of Japan's top 100 scenic places in 1998. The 728-meter bridge connects Yobuko with Kabeshima Island, is another great destination to visit, as it packed with great sightseeing spots like Kaze-no-Mieruoka Park and Tashima Shrine
Yobuko Port
Saga's best local treats
 Saga sits on the northwest of Kyushu and is sandwiched between the Sea of Japan and the Ariake Sea, so the prefecture is blessed with fresh, high-quality seafood delicacies. The prefecture is also known for its high-quality meats and produce, and its local treats which are available exclusively in Saga only. From yudofu to Takezaki crab, wherever you go, scrumptious local treats await in Saga. Here are our picks for the best foods to try when visiting Saga!
1. Yudofu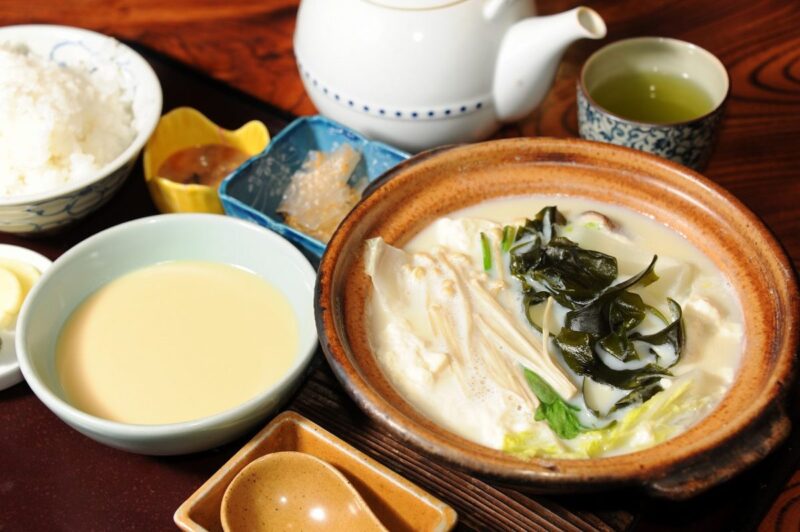 Saga is also known for its great hot springs, and yudofu, is one of Saga's delicious hot spring dishes, which is made with tofu and hot springs water. The hot springs water softens the tofu, creating a milky and silky texture.
2. Sicilian rice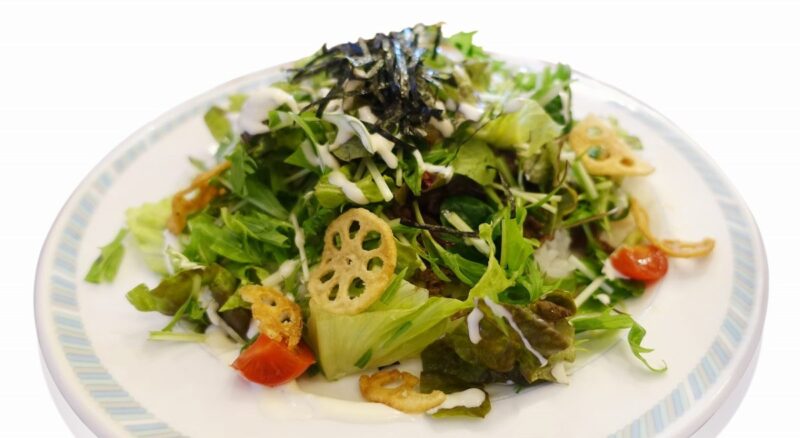 Sicilian rice is a western dish invented in Saga, and it started off as a makanai dish, meals made for restaurant's staff members using leftover ingredients. In general, Sicilian rice is a rice served together with stir-fried meat, salad, and topped with a generous drizzle of mayonnaise.
3. Saga beef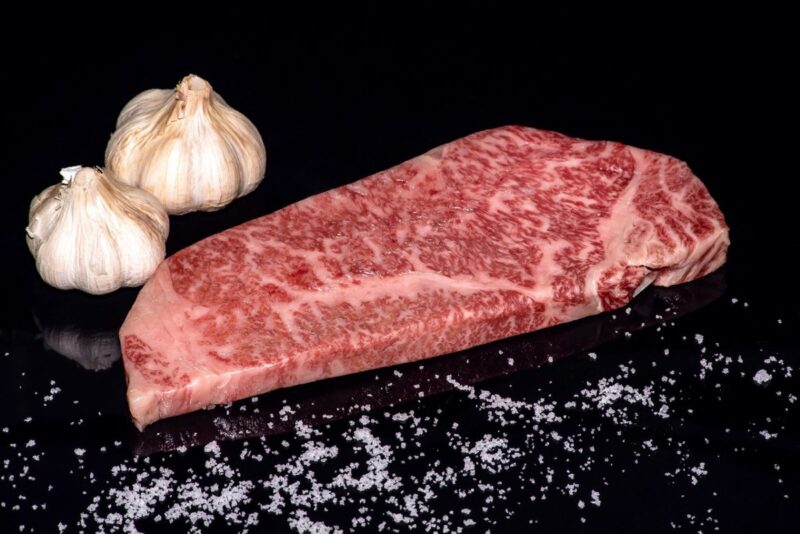 Saga beef, also known as Saga-gyu, is one of the best wagyu brands in Japan, and it is best known for its premium marbling. Ranked at A4 – A5, the beef is highly praised in Japan for its unforgettable melt-in-your-mouth texture. The best way to enjoy Saga beef is as a steak.
4. Yobuko squid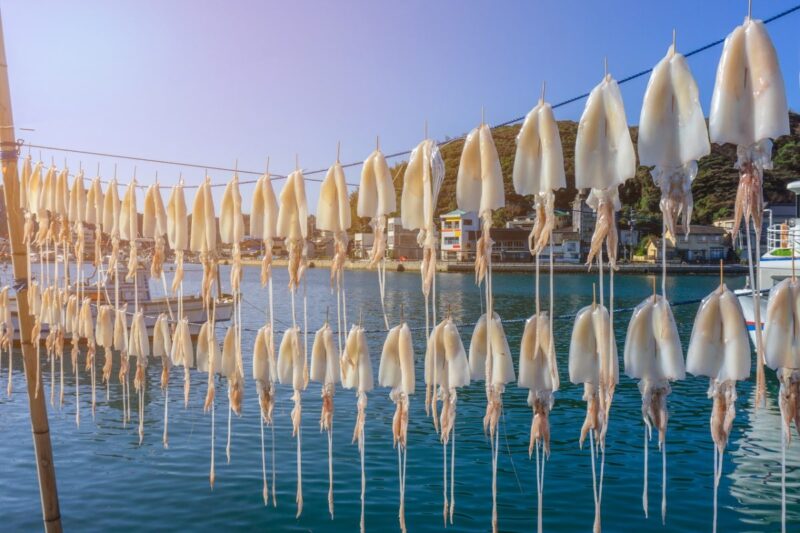 Yobuko squid refers to the squid exclusively caught in the Sea of Genkai near the coast of Yobuko. The squid is best known for its sweetness, and the best ways to enjoy Yobuko squid is to eat them raw, grilled, or as tempura.
5. Takezaki crab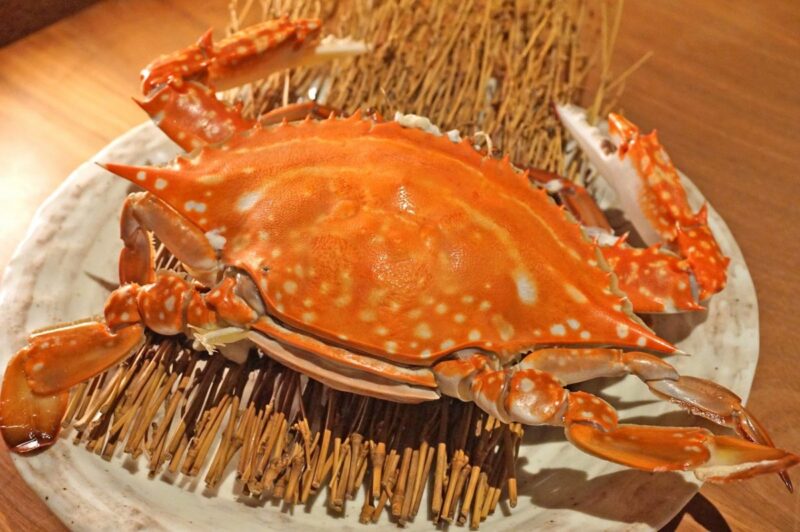 Takezaki crab refers to the blue crab caught exclusively in the oceans in the Tara region of the Ariake sea. Takezaki crab is a popular dish in Saga, especially in the winter. The crab itself is a little bit expensive, but the boiled Takezaki crab is worth trying for its soft texture and juicy flavor.
Now that you have an idea of how many fabulous spots are in Saga, all you have to do is plan your itinerary to enjoy unforgettable experiences in Saga!