10 amazing things to do in Shiga, Japan!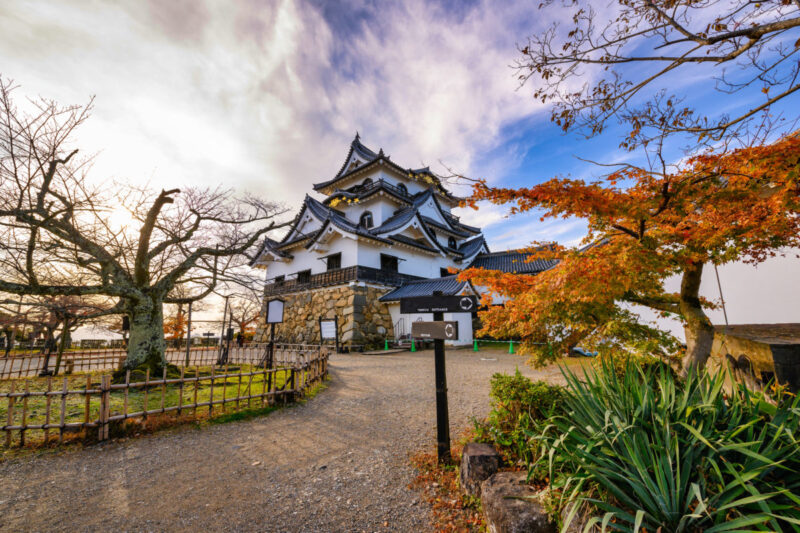 Shiga Prefecture is in the east of west Japan, nearby Kyoto, and the prefecture is best known for Lake Biwa, the largest freshwater lake in Japan. Lake Biwa is also known as the most famous sightseeing spot in the prefecture, but Shiga is more than Lake Biwa.
Often overlooked for its more famous neighbors, Shiga is a perfect destination to visit if you're looking for something off the beaten path. The prefecture is packed with many beautiful temples, a pottery town that sells beautiful ceramic crafts, and a historical castle.
Brimming with beautiful nature and interesting tourist destinations, how about visiting Shiga to have both, an extraordinary, yet a novel adventure?
Index
How to get there
Shiga is accessible by both trains and planes, and the main transportation hubs in Shiga are Otsu Station and Sanjo Keihan Station. The prefecture is easily accessible from Tokyo, Nagoya, Kyoto, and Osaka by train.
JR Otsu Station is on the JR Tokaido Main Line, and if you're traveling from Tokyo, Nagoya, or Shin-Osaka Station with the shinkansen, you need to transfer to the mentioned train line at JR Kyoto Station.
The prefecture also has a direct connection to Kansai International Airport by the JR Airport Express Haruka, so visiting Shiga from abroad is not difficult at all.
Recommended sightseeing spots in Shiga
Shiga is a perfect destination for a day trip from Kyoto, or even for a weekend trip from Tokyo. The prefecture is home to Lake Biwa, and also to the beautiful Hikone Castle, which is famous for its beautiful cherry blossoms in spring.
The prefecture is also famous for its amazing fall foliage at Keisokuji Temple, and also its mouthwatering local treats like Omi, one of Japan's top wagyu brands.
Here are our picks for the best things to do in Shiga, Japan!
1. See the gorgeous Torii that stands on Lake Biwa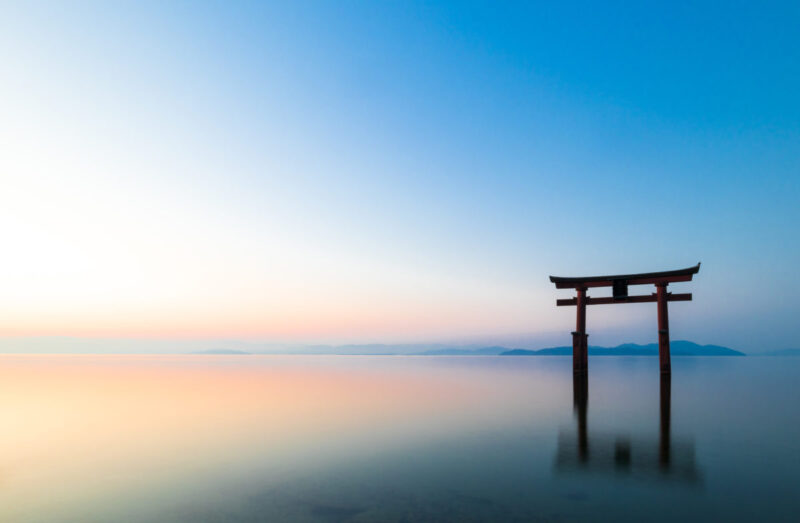 Shiga Prefecture is best known for Lake Biwa, the largest freshwater lake in Japan that is famous for its floating torii gate that resembles Hiroshima's Itsukushima Shrine. The floating torii on Lake Biwa is a part of Shirahige Shrine, a shrine in Takashima, which is on the west side of the lake.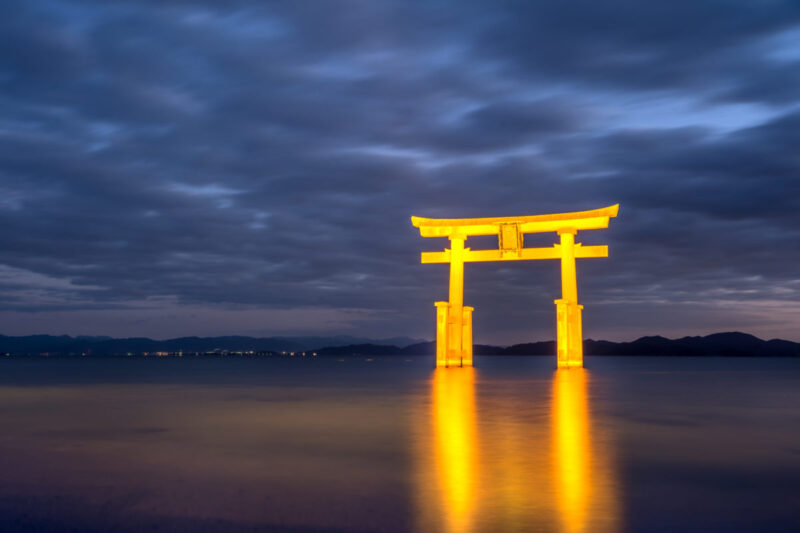 The best timing to visit Lake Biwa is during dusk when the sun goes down just behind the gate, or during the night when the torii gate is lit up with lights at night.
Lake Biwa
2. Stroll around Keisokuji Temple in fall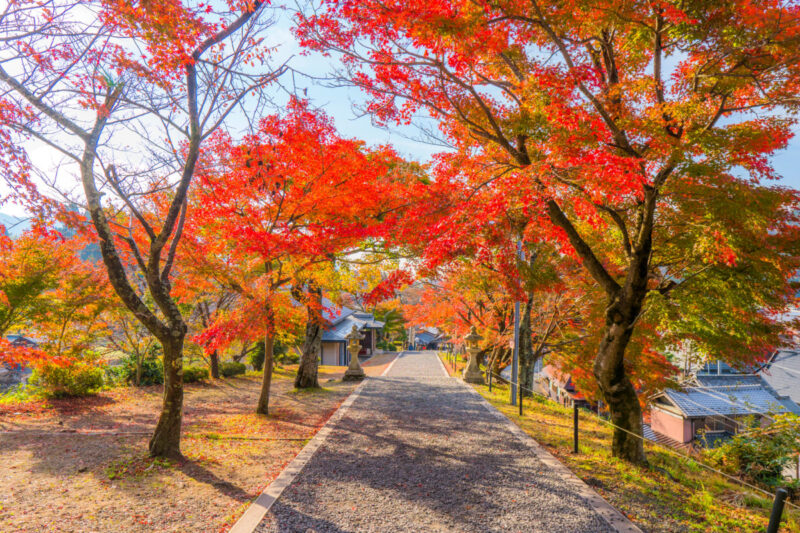 Looking for a great fall foliage spot in west Japan? How about visiting Keisokuji Temple in Shiga Prefecture?
Keisokuji Temple is a temple built in 735 located in Nagahama City, Shiga. The temple was later closed and abandoned after the end of the Edo Period, but the temple was later managed and maintained by residents of Nagahama City. The temple has become one of the most important cultural properties of Japan.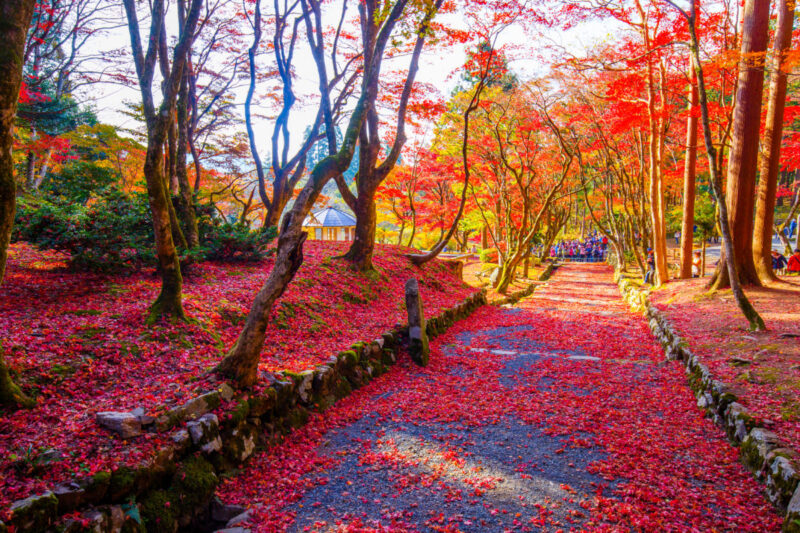 The fall foliage at Keisokuji Temple is known as one of the most spectacular sights in Japan, and it is best known for the stone-paved stairs that go to the temple, which are lined with approximately 200 maple trees, which turn into warm color in the Autumn, and cover the stairs with red leaves from mid to late November.
Keisokuji Temple
3. Find your peace at Enryakuji Temple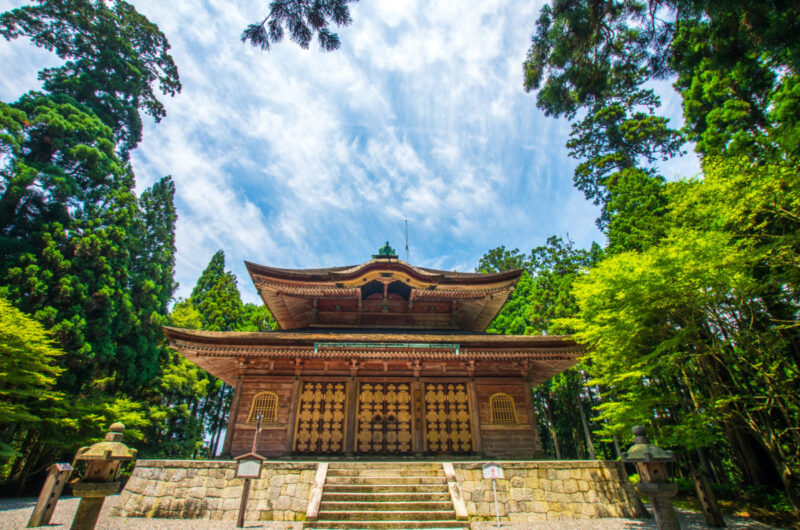 Enryakuji, a temple that is registered as a World Cultural Heritage Site, is in Mt. Hiei, one of the most sacred mountains in Japan. The temple was built in the year 788 by Saicho, a Japanese Buddhist monk, and has become the headquarters of Tendai Sect. of Mahayama Buddhism.
The temple is best known for its main temple, called Konpon Chu-do, which is listed as a national treasure of Japan, and the Shaka-do, which houses a standing figure of Shaka Nyorai.
Enryakuji Temple (Mt. Hiei)
4. Cruise along the Hachimanbori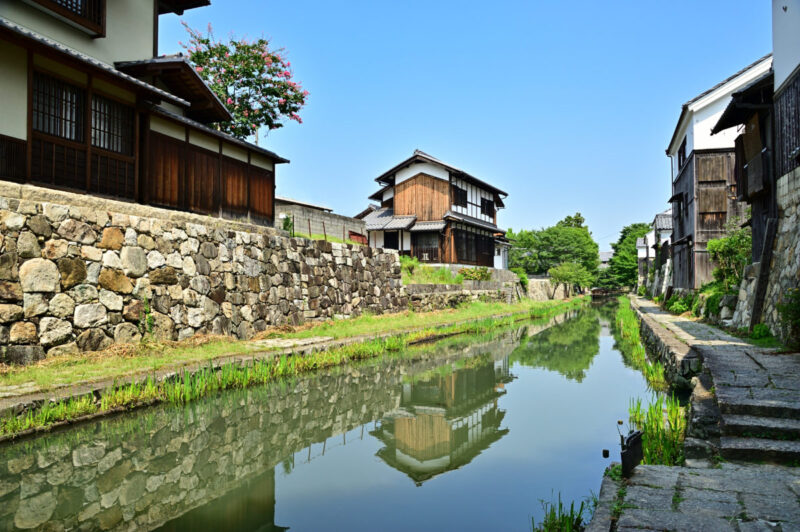 Omihachiman is best known for its beautiful canal, Hachimanbori, which was used as a transportation hub between Tokyo and Kyoto by the merchants of Omi. The Hachimanbori boat tour will take you along the canal, passing through the historical buildings where Omi merchants used to live.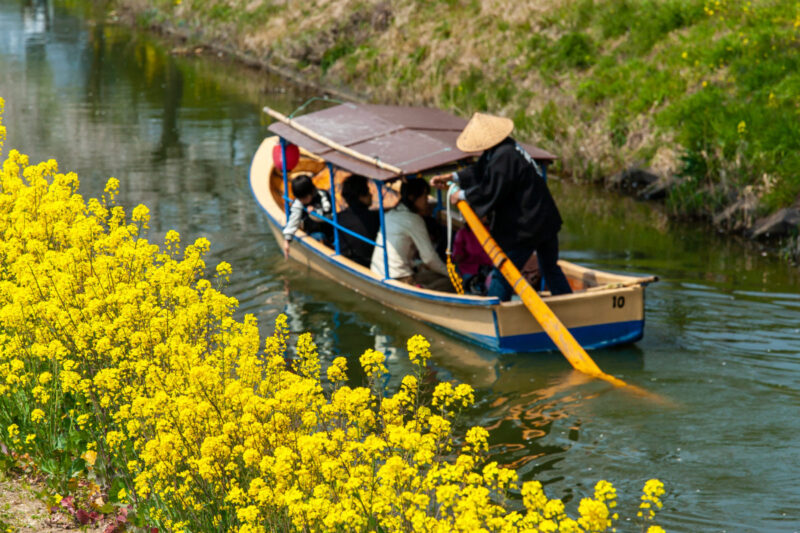 The canal is also famous for its seasonal views, including the cherry blossoms and the rape blossoms in spring, and the autumn leaves in fall.
Hachimanbori
5. Enjoy the fall foliage at Ishiyama Temple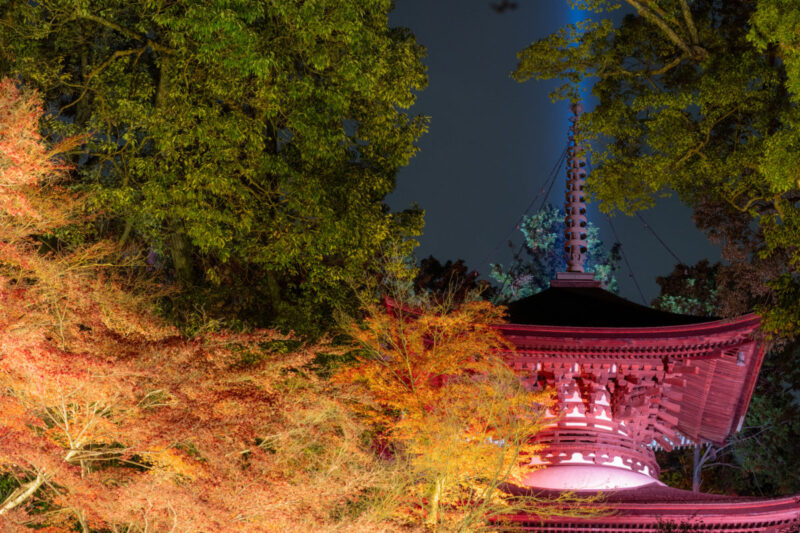 Ishiyama Temple is considered one of the most sacred temples in Japan, and it is best known for its beautiful Japanese garden, which is packed with flowers and trees, including cherry blossoms, hydrangea, iris, and maple trees. The temple is designated as a National Treasure of Japan, and the best time to visit it is in spring when the cherry blossoms are in full bloom, or in fall during the autumn illumination.
Ishiyama Temple
6. Visit Shigaraki, one of the oldest pottery towns in Japan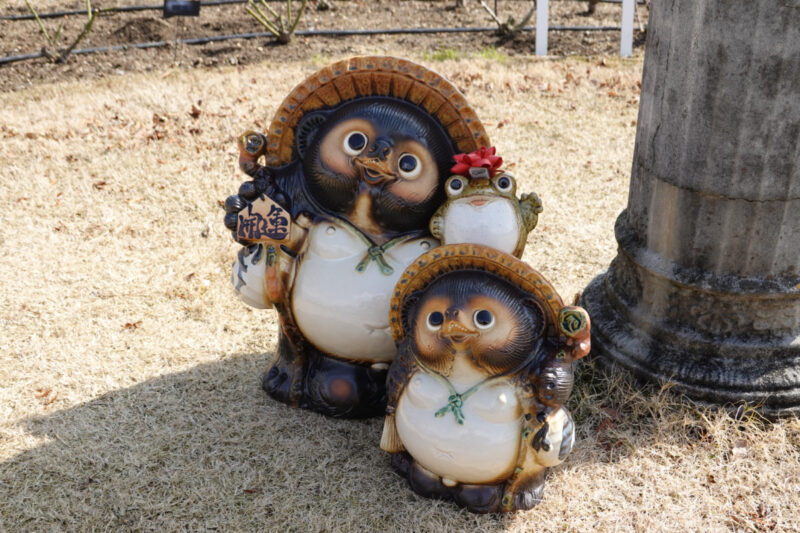 Shigaraki is one of the oldest pottery towns in Japan, with more than 1,200 years of history. The town is best known for its adorable Tanuki or Japanese raccoon dog ceramic figures, which can be found on the main street of the town.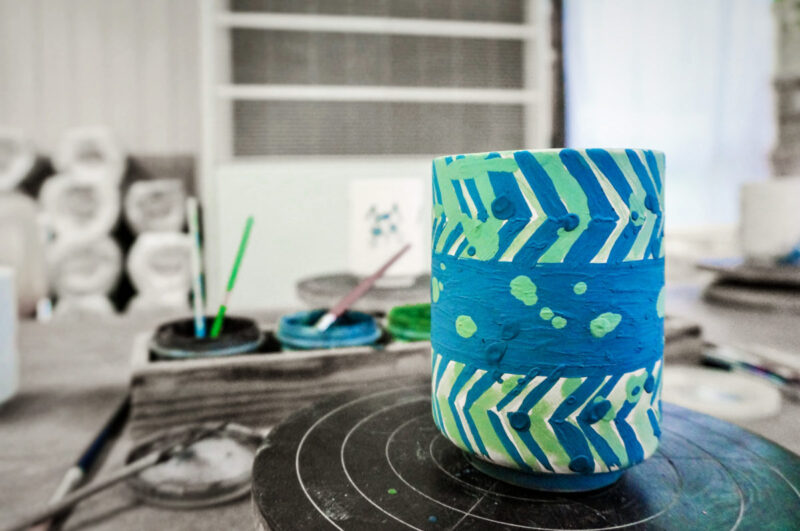 At Shigaraki, you can participate in some workshops related to ceramics, including making and painting your own green teacup. If you're looking for a place where you can purchase, or even create your own souvenirs, how about visiting Shigaraki before you leave the prefecture?
Shigaraki
7. Visit Hikone Castle, one of the most beautiful castles in Japan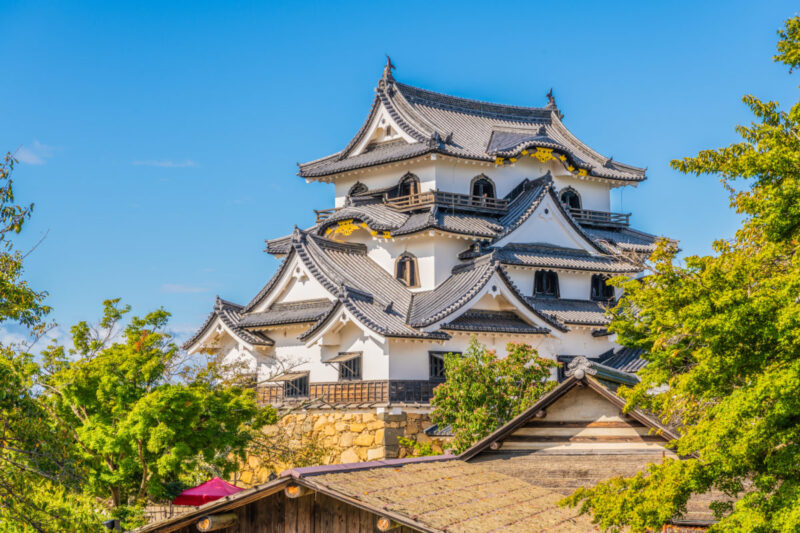 Built around 400 years ago, Hikone Castle is one of the twelve original castles in Japan that still maintain their original structure, and it is designated as a national treasure of Japan. The castle is a three-story and its grounds were encircled with a triple moat back then and remains today as a double moat.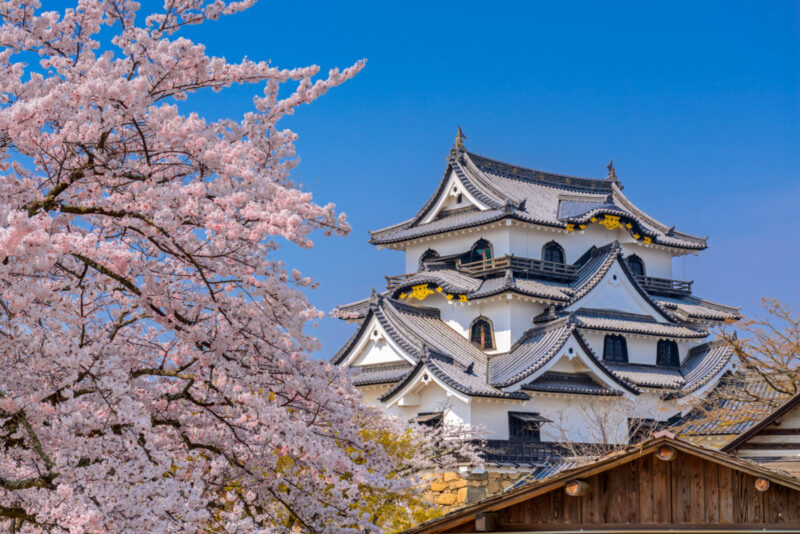 The castle ground has a traditional tea house and a beautiful Chinese-style garden, which is surrounded by a pond. Hikone Castle is also known for its amazing cherry blossoms, and many tourists visit the castle in spring to see the beautiful flowers.
Hikone Castle
8. See the breathtaking Metasequoia Namiki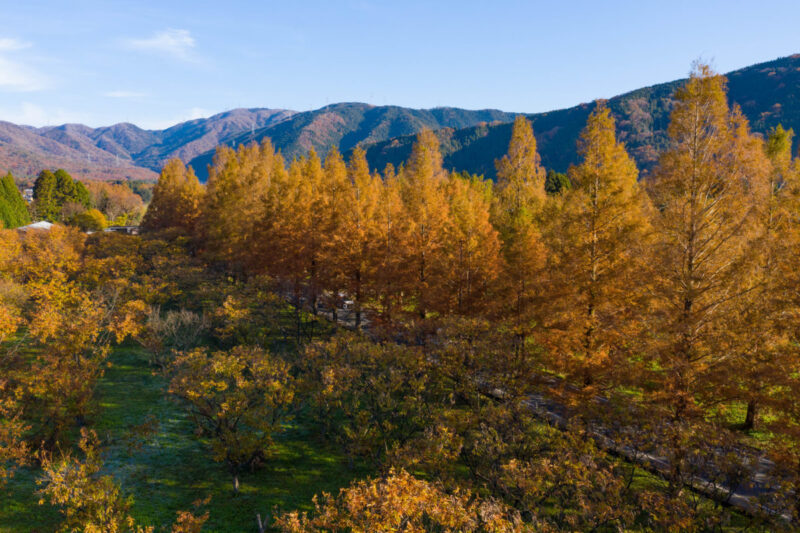 Metasequoia Namiki is one of Japan's top 100 roadside tree sceneries, which leaves change their colors seasonally. Metasequoia Namiki is a 2.4-kilometer road with 500 metasequoia trees planted alongside, creating a green tunnel in the summer, a bright orange tunnel in fall, and a white tunnel in the winter.
Metasequioa Namiki
9. Explore the futuristic tunnel at Miho Museum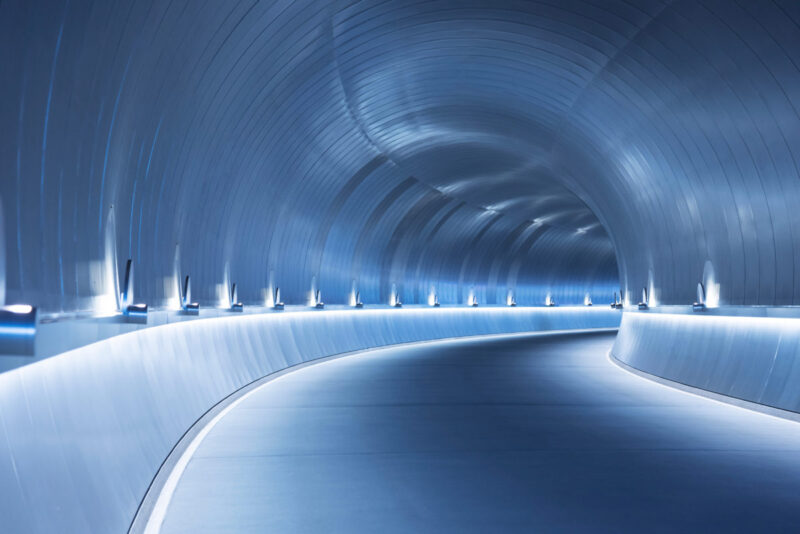 Miho Museum is an art museum created by the Chinese American architect, I.M. Pei, who is best known for designing the glass pyramid at the Louvre Museum in Paris. The museum houses a lot of art and antiques from all over the world, including Japan, Egypt, Greece, and Rome.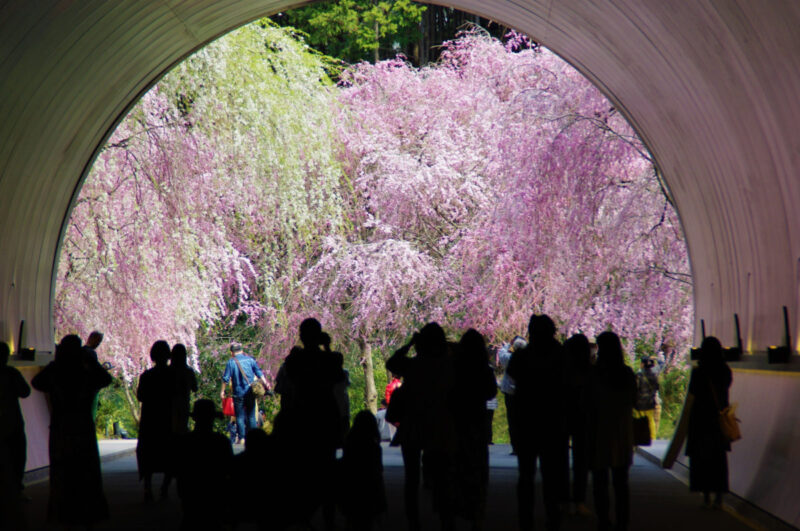 The museum is best known for its futuristic tunnel, in which design was created to complement the surrounding nature. The tunnel turns to dainty pink as the reflection of the pink cherry blossoms illuminates the whole tunnel.
Miho Museum
10. Capture the whole view of Lake Biwa from Biwako Terrace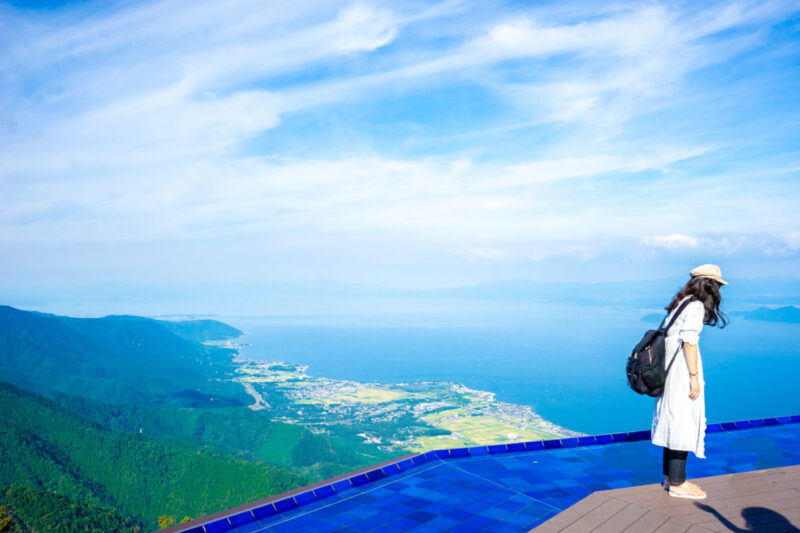 Biwako Terrace is on a 1,100-meter altitude, and it can be reached using a ropeway from Sanroku Station, which is located just a 10-minute bus ride from JR Shiga Station.
The terrace offers a great view of Lake Biwa; you can look down over the cherry blossoms in spring, and over autumn leaves that cover the entire mountainside in fall.
Biwako Terrace
Shiga's best local treats
 Shiga is best known for its beautiful Lake Biwa, the largest freshwater lake in Japan, which is home to fish like an eel, nigoro-buna, gin-buna, and freshwater clams. Omi beef, one of the top brands of Japanese beef, is originated from Shiga, and red konjac, which is usually eaten raw as sashimi, is also a local specialty of Shiga. Here are our picks for the best foods to try when visiting Shiga!
1. Omi beef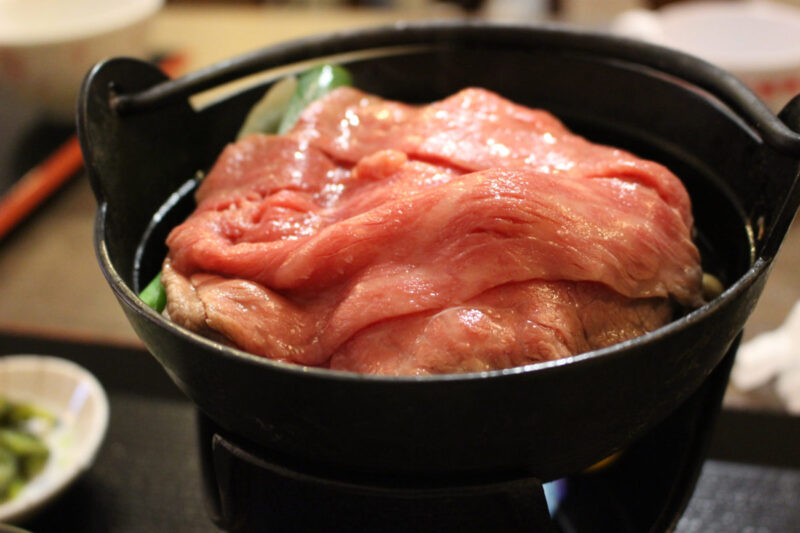 Omi beef is considered one of Japan's top wagyu brands, and it is named after the historic name of Shiga Prefecture, Omi. Omi beef is raised in Shiga's wonderful natural environment, and it is best known for its high percentage of marbled meat. Omi beef has a soft texture, rich aroma, and fine flavor. It is best to eat it as sukiyaki, shabu-shabu, or yakiniku.
2. Red konjac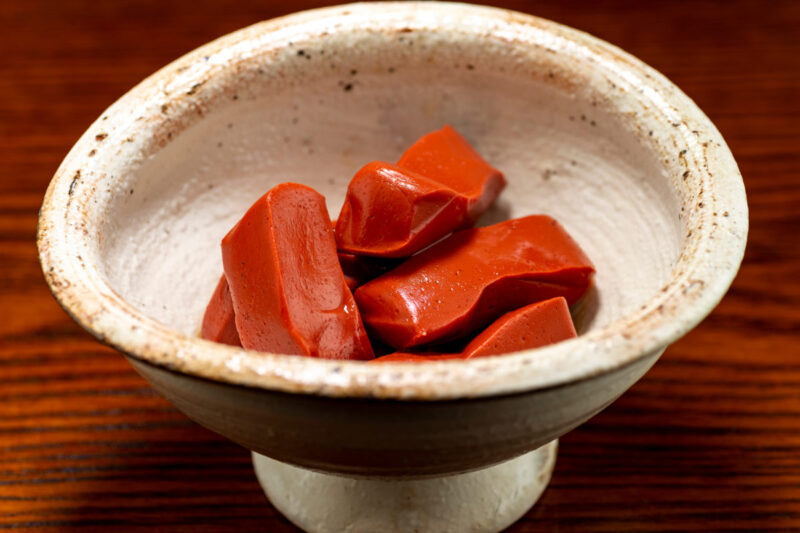 Red konjac is a specialty of Shiga and commonly served in the Omi Hachiman area. The color of konjac is usually grayish, but red konjac was made red because it is said that Oda Nobunaga, the famous warrior lord of Azuchi Castle, wanted the konjac to be red, and ever since then an additive called red iron oxide is used to color the konjac. Red konjac is full of fiber and calcium, and it is usually eaten raw as sashimi, or simmered in dashi stock.
3. Grilled mackerel somen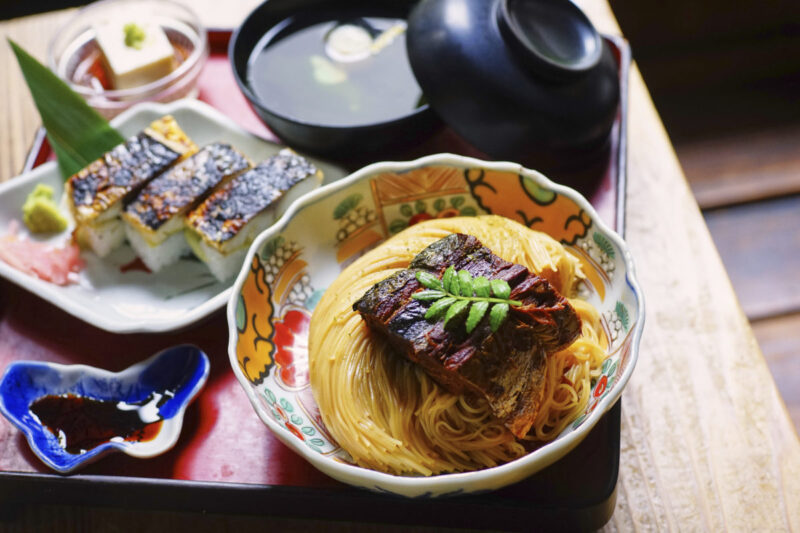 Grilled mackerel somen is a traditional dish of Nagahama City in Shiga, and it is made by boiling frilled mackerel with somen noodles and sweet a broth. The broth tastes spicy and strong, which is made purposely, to hide any fishy taste or smell the mackerel may produce.
4. Funa-zushi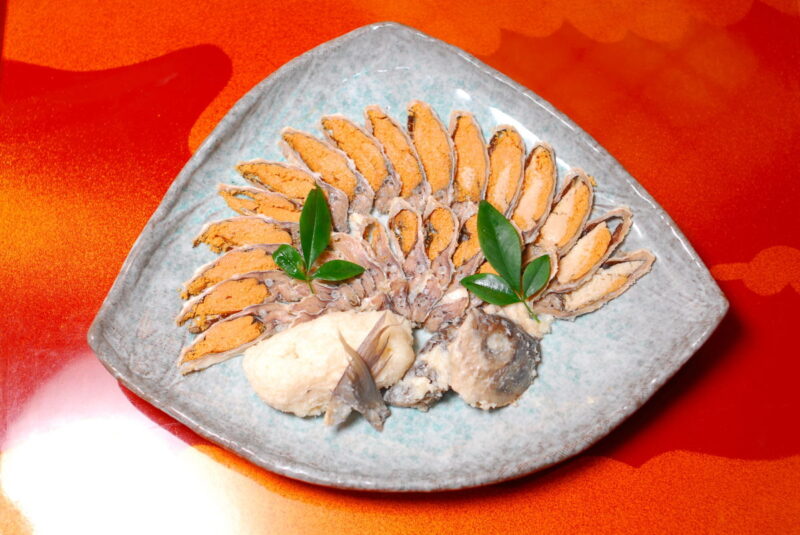 Funa-zushi is said to be the oldest form of sushi in Japan, and it looks extremely different compared to nigiri sushi. A wild goldfish called nigoro-buna is used to make this sushi, and it has a very strong smell, making it people calling it as "a Japanese version of blue cheese".
5. Honmoroko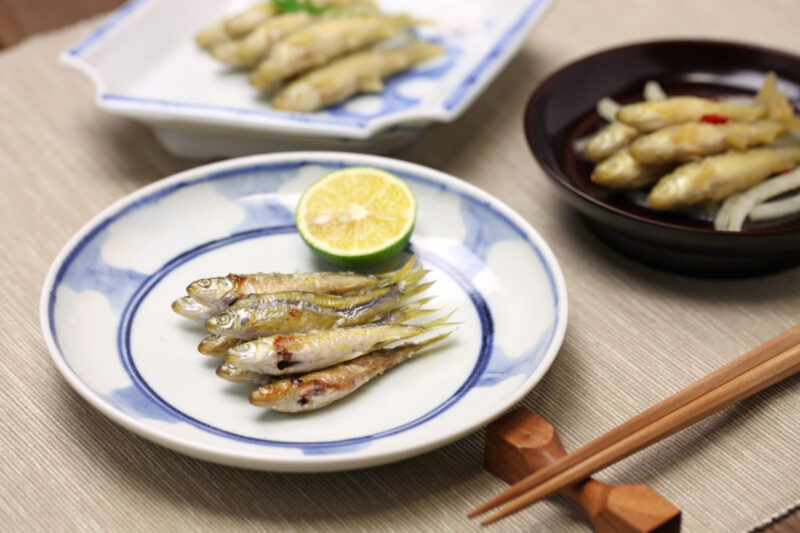 Homoroko is small fish from Lake Biwa that don't grow very large in size, and they are usually sold fresh in the market. The fish have soft bones, so they can be eaten as a whole, from head to tail, and they are usually eaten as tempura or grilled on charcoal.
Now that you have an idea of how many fabulous spots are in Shiga, all you must do is plan your itinerary to enjoy unforgettable experiences in Shiga!