10 amazing things to do in Nara, Japan!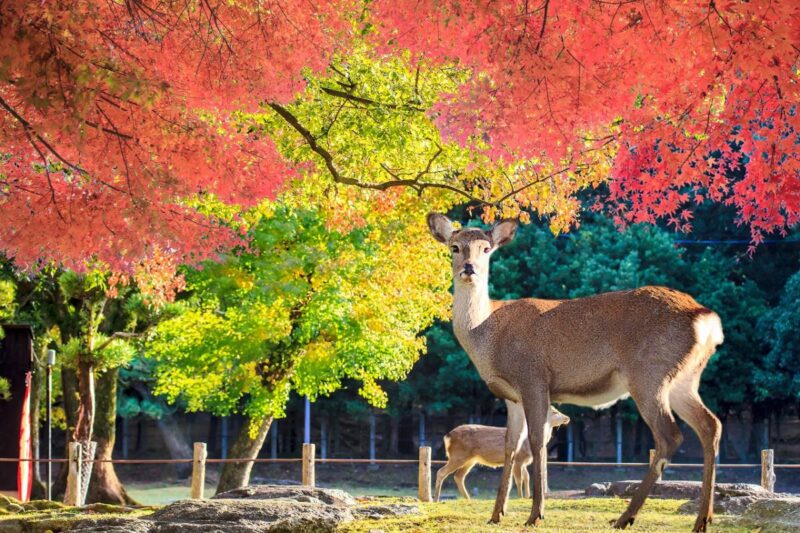 Located near Osaka and Kyoto, Nara Prefecture is blessed with a rich collection of traditional sites. Nara is home to some of the best temples and shrines in Japan, along with several beautiful Japanese gardens and amazing museums.
Nara is a perfect day trip destination in the Kansai area, as it is just less than an hour from Kyoto, and only a little farther from Osaka. It is also an excellent place to visit on the weekends, especially if you need a break from the big cities.
Packed with amazing spots like the famous Daibutsu (Great Buddha) at Todaiji Temple and the cute semi-wild deer at the Nara-Koen Park, how about visiting Nara to have a fun and relaxing deer-filled adventure?
Index
How to get there
Nara is accessible by both trains and buses. The prefecture is connected to Osaka, Kyoto, and Tokyo through the JR lines and the highway buses.
Nara is just a 45-minute train ride from Kyoto; hop onto one of JR Nara Line rapid trains if you're using the JR Pass, or hop onto the Kintetsu Kyoto Express if you're not using the pass. Traveling from Osaka and Nara using the Yamatoji Rapid only takes 50 minutes, and if you're visiting from Tokyo, you need to take the JR Shinkansen (Nozomi) and transfer to the local rapid line in Kyoto Station (total travel time: 3.5 hours).
Recommended sightseeing spots in Nara
Escaping the hustle and bustle of the big cities in Nara can be fun, as the prefecture is relatively small and can be explored easily on foot or public transport if you're short on time. Packed with first-rate sights, including its famous shrines, temples, parks, and amazing views, you'll enjoy a stress-free travel experience in Nara. In addition to its wonderful sightseeing spots, Nara is also famous for its unique and delicious local foods like Kakinoha sushi, sushi wrapped in persimmon leaves.
Here are our picks for the best things to do in Nara, Japan!
1. Pray at the most important Shinto shrine in Nara: Kasuga Taisha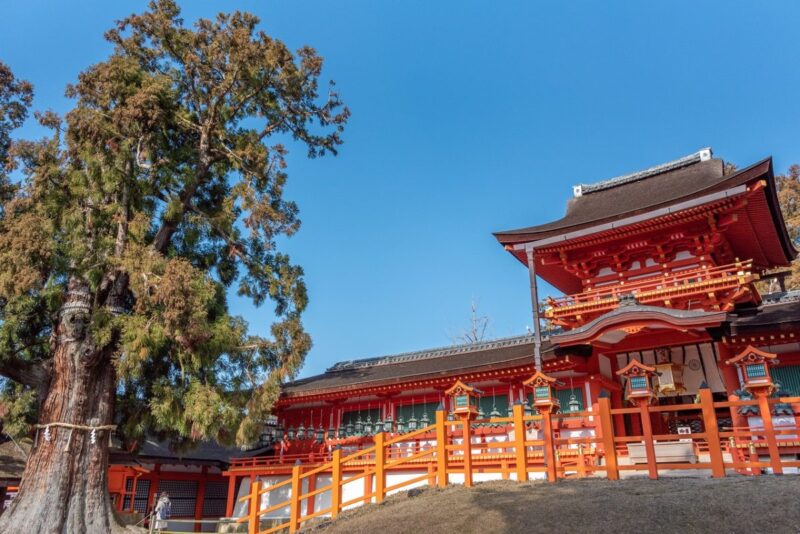 How about sending a prayer at Nara's most important Shinto shrine?
Kasuga Taisha is more than a shrine, it's a mysterious world that involves forest, pathways, lanterns, and semi-wild deer.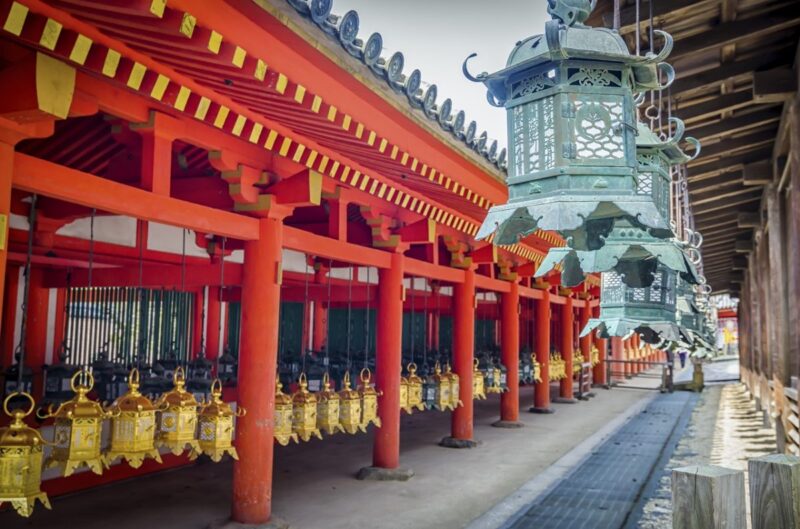 Founded in 768, Kasuga Taisha is a part of the Nara-Koen Park and is designated as a World Heritage Site by UNESCO. The shrine is famous for its 3000 stone lanterns that line the pathways.
Kasuga Taisha
2. Enjoy the mystical vibes of Mount Kasuga Primeval Forest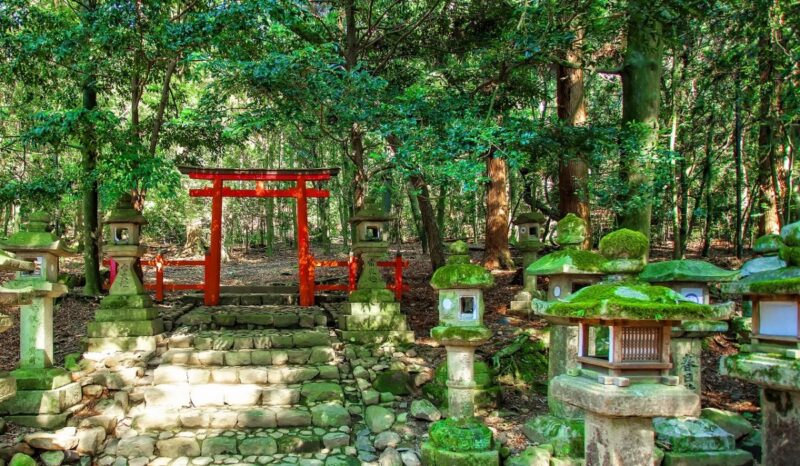 Located in the same area as Kasuga Taisha, Mount Kasuga's Primeval Forest is one of the World Heritage Sites of Nara. The forest is 498 meters high stretching across an area of 250 hectares, and it takes around 3 to 4 hours to completely explore it.  The forest is covered with tons of moss, creating mystical vibes that you can't find in other places.
Mount Kasuga's Primeval Forest
3. Have fun with the deer at Nara-Koen Park!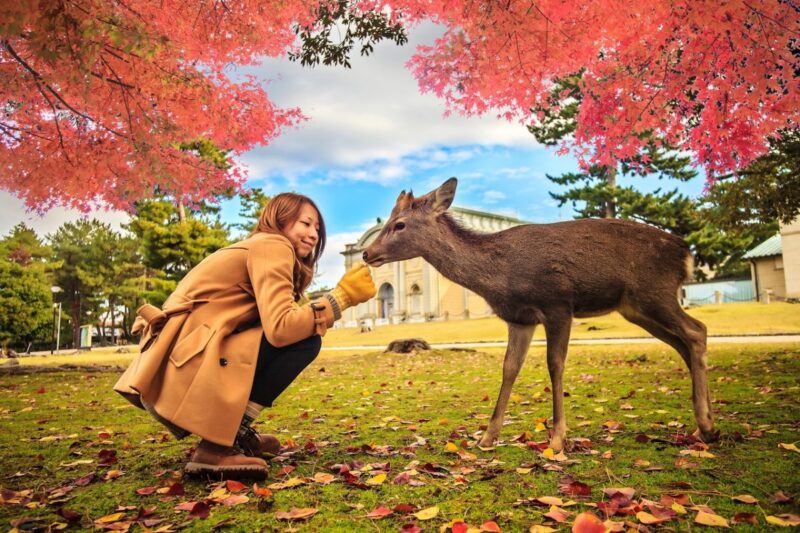 Nara-Koen Park is such an extensive park; the area includes multiple shrines like Kasuga Taisha and Todaiji Temple, a primeval forest, a Japanese garden, and a park with cute semi-wild deer.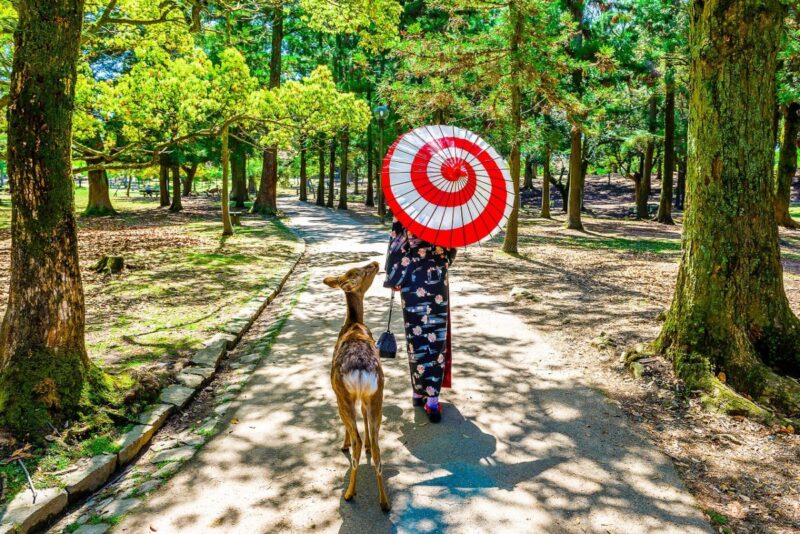 The park has a large population of semi-wild deer that are friendly to humans. You can buy a pack of deer crackers (shika senbei) and feed the deer directly with your hands. However, small children should not feed the deer as sometimes they can be very aggressive when taking the crackers out of their hands.
Nara-Koen Park
4. Say hi to the Great Buddha at Todaiji Temple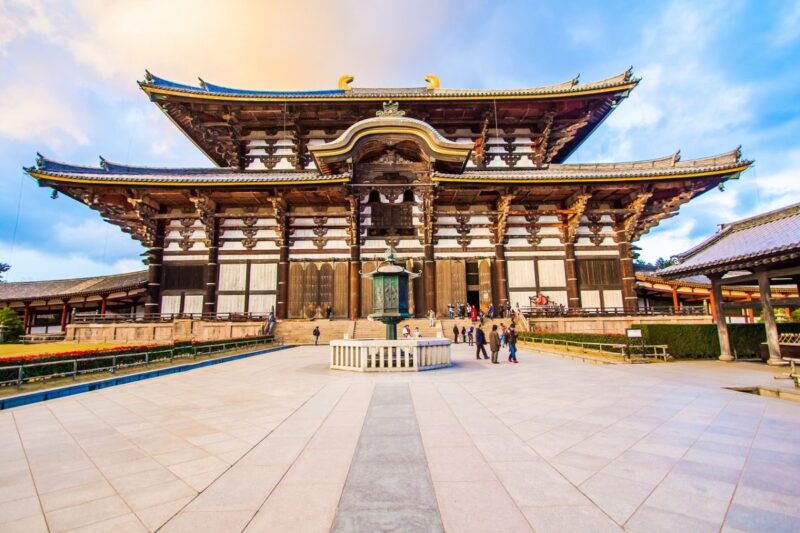 Todaiji Temple is home to the famous Daibutsu (Great Buddha) and is a must-visit spot for all visitors in Japan. The Great Buddha Hall of Todaiji Temple is said to be the largest wooden structure in the world, was destroyed twice by fire, and rebuilt to the current structure in the Edo Period. The temple is the headquarters of the Kegon school of Buddhism and is also designated as a World Heritage Site by UNESCO.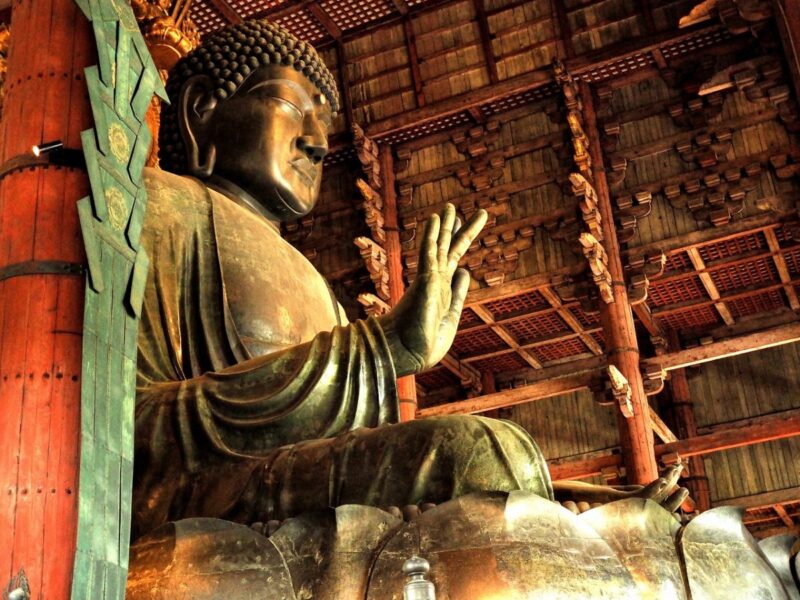 The Great Buddha is standing 16 meters tall, and there is a pillar at the back of the hall, which has a hole in the middle. Those who can squeeze through the hole are said to be assured of enlightenment and long life of happiness.
Todaiji Temple
5. Visit Nara's best Japanese garden: Isuien Garden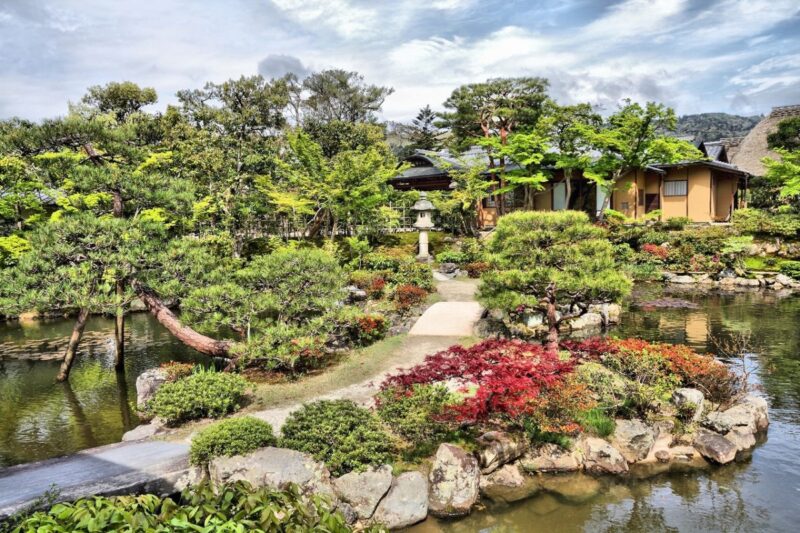 Isuien Garden is Nara's best garden and is perhaps the most beautiful garden in the Kansai region.
The garden is a part of Nara-Koen Park and is located on the way from the stations to Todaiji Temple. It's a spacious Japanese garden with a pond, flowers, and trees.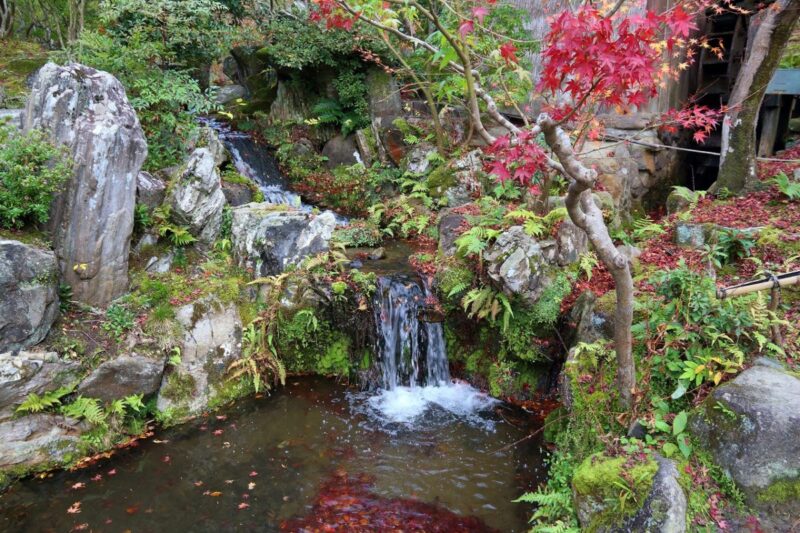 The garden has a small waterfall and some tea houses that allow you to spend some zen moments there. In fall, the garden turns to a gorgeous fall foliage spot as the maple's leaves turn to red.
Isuien Garden
6. Shop for local souvenirs in Higashimuki Shopping Street
Just like other prefectures in Japan, Nara also has a shopping district that is pretty lively despite being situated in a small prefecture. Higashimuki Shopping Street is where the locals and tourists go for shopping, especially for those looking for local treats and local souvenirs.
Higashimuki Shopping Street
 7. Admire the beautiful pagoda of Kofukuji Temple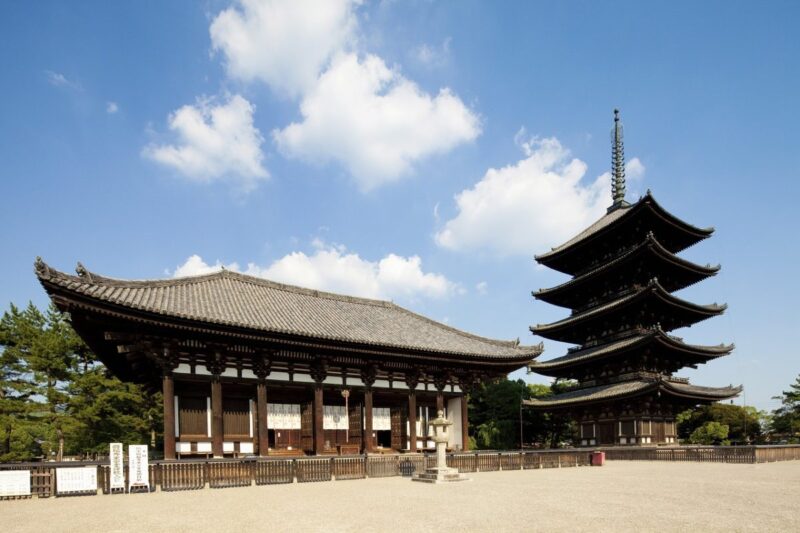 Located just a 5-minute walk from Kintetsu Nara Station, Kofukuji Temple is a must-visit spot in Nara. The temple is one of the World Heritage Sites of Nara, and it features a towering five-story pagoda. The temple was built in 730, and it became the symbol of Nara in the past. You can see the reflection of the great pagoda in the nearby Sarusawa Pond, and it is said to be a characteristic piece of Nara's scenery.
Kofukuji Temple
8. Enjoy the nature of Mount Katsuragi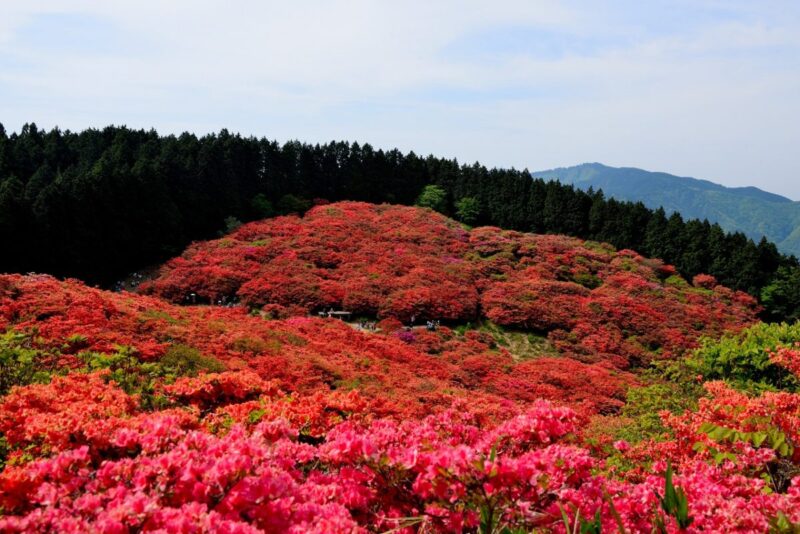 If you have the chance to explore Nara even further, don't forget to visit Mount Katsuragi to enjoy its breathtakingly beautiful nature.
The mountain is best known for its beautiful azalea garden in the spring and other seasonal flowers that bloom continuously throughout the year.
The easiest way to reach this mountain is by taking the ropeway from Tozanguchi Station.
Mount Katsuragi
9. Enjoy the old-fashioned atmosphere at Naramachi
Naramachi is an old-fashioned shopping district in Nara, which lies to the south of Sanjo-dori Street. The area is packed with Japanese traditional buildings that operate as houses, warehouses, restaurants, cafes, ryokan, and shops.
In addition to the traditional buildings, there are also Koshi-no-Ie, traditional houses that are open to the public.
Naramachi
 10. Visit one of the oldest Buddhist temples: Abe Monjuin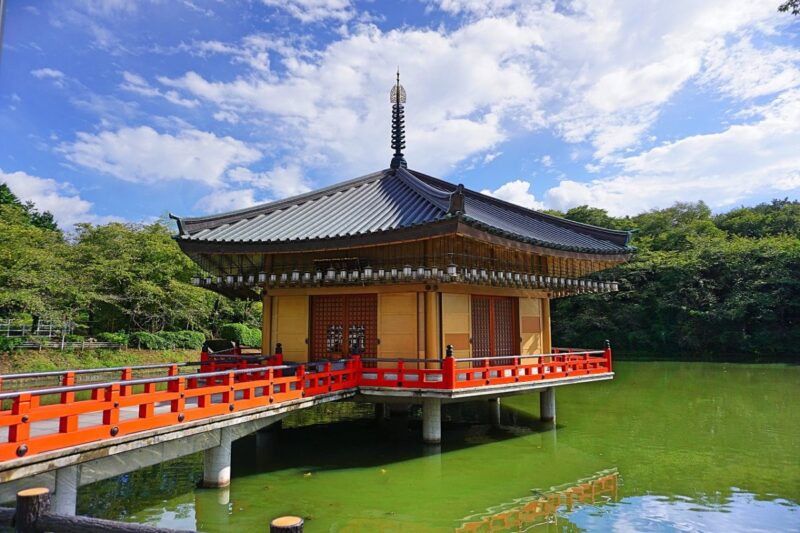 Abe Monjuin was built in 645 and is one of the oldest Buddhist temples in Japan. Abe Monjuin features five statues and is designated as National Treasures of Japan. One of the statues was built on a pond, so it looks like it's floating. The temple is surrounded by dainty pink cherry blossoms in spring and red maple leaves in fall.
Abe Monjuin
Nara's best local treats
Brimming in culture and history, Nara was not only Japan's political, but also the center of Japanese food culture. Nara has a food culture dating back over hundreds of years, and eating in Nara allows you to travel back in time as some of the dishes haven't changed their tastes and flavors in centuries. From kakinoha sushi to kuzumochi, wherever you go, scrumptious local treats await in Nara. Here are our picks for the best foods to try when visiting Nara!
1. Kakinoha sushi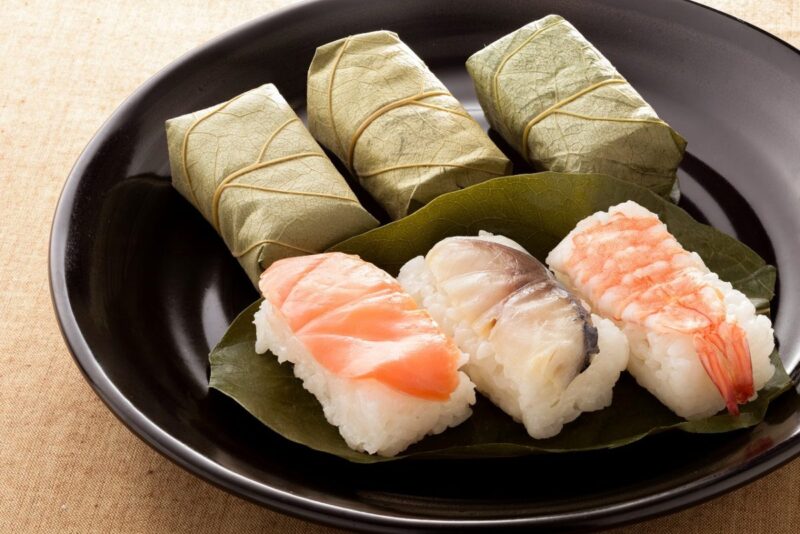 Unlike other sushi, Kakinoha sushi is eaten days after it is made, and the secret to keeping the fish fresh lies on its wrapper: persimmon leaves. Persimmon leaves act as a potent antibacterial, so the fish and the seafood used on the sushi will stay fresh and edible even after several days.
2. Miwa Somen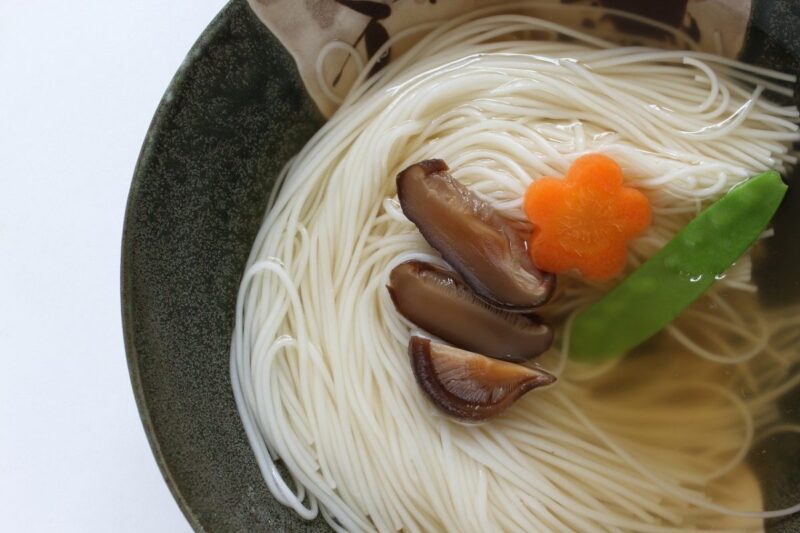 Miwa somen is originated in Miwa, a city in Nara Prefecture that is famous for its water quality. Considered as one of the purest water in Japan, Miwa somen is made of flour, salt, and water is taken from Mount Miwa. The noodles are thin and have a mild flavor, and they can be enjoyed hot or cold.
3. Narazuke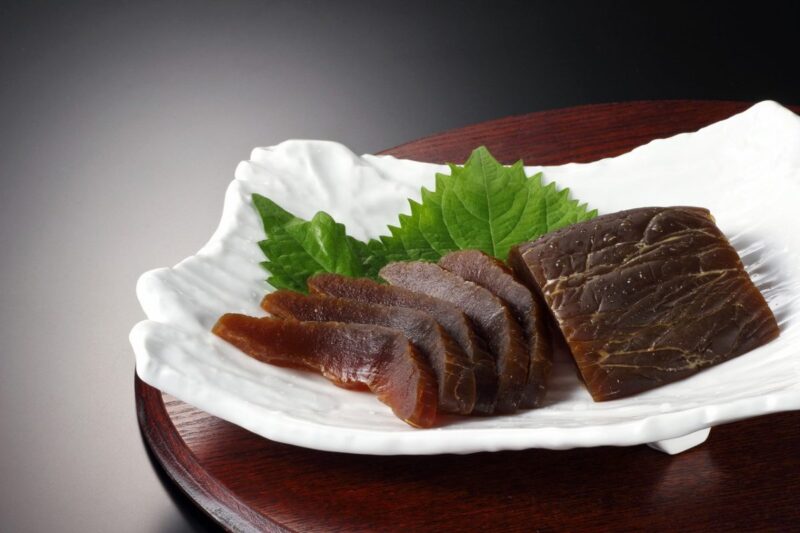 Narazuke is the name of the traditional pickles originated in Nara, which was invented in the 8th Century. Usually made of uri gourd, young watermelon, daikon radish, and cucumber, Narazuke is pickled with the sake lees left over. It has a deep brown color and a pungent flavor with a slight aroma of sake. This pickle is usually served together with meals eaten throughout Nara.
4. Kuzumochi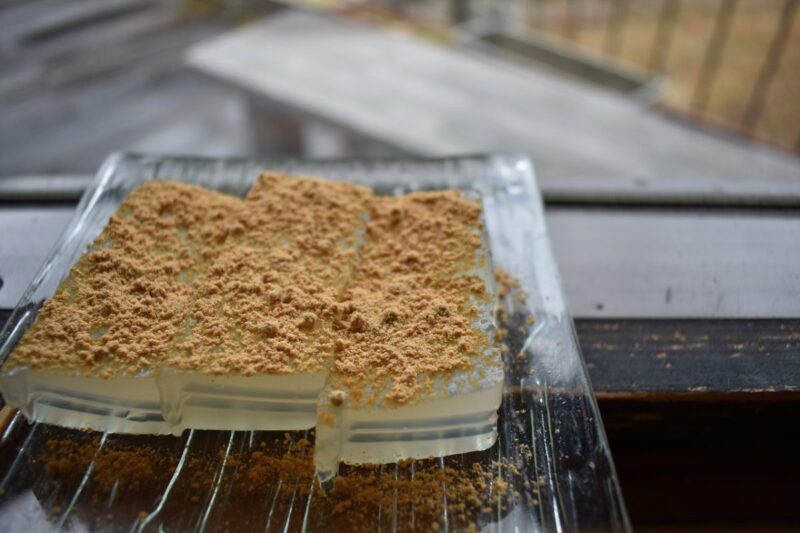 Mochi is one of Japan's most popular sweets, which is made of small rice cakes covered with sweet red bean paste or in a bunch of sweet soybean flour. Mochi is one of Nara's local specialties, and kuzu mochi is particularly unique to Nara. Kuzu mochi is made of two simple ingredients: kuzu starch and water, and topped with sweet soybean flour.
5. Mehari rice balls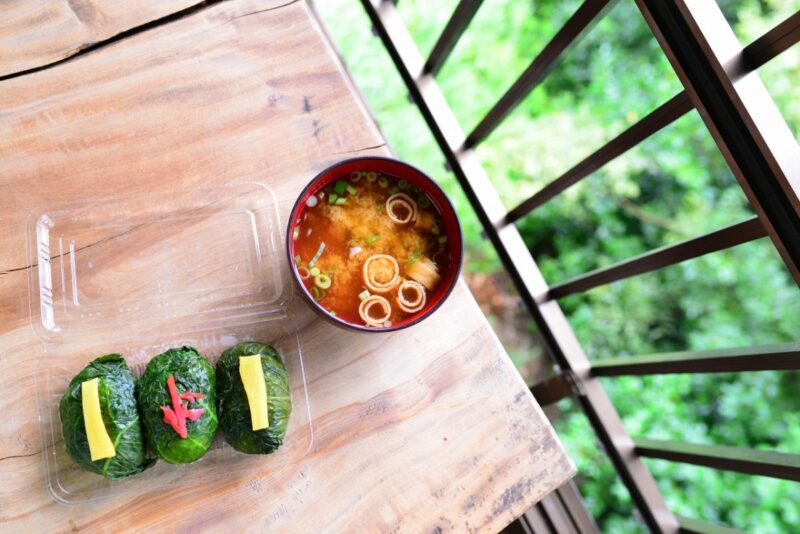 Originated in Totsukawamura, mehari rice balls are a local food used in packed lunches for mountain workers, and all families in the area would make their own. Made with warm rice wrapped in pickled mustard leaves or rape mustard leaves grown in the Yoshino area, the rice balls have become one of the staple foods in Nara.
Now that you have an idea of how many fabulous spots are in Nara, all you have to do is plan your itinerary to enjoy unforgettable experiences in Nara!