Kintetsu Railway Monthly News in April 2022
Kintetsu Railway Monthly News in April 2022
Kintetsu Railway Monthly News is our new column presenting news about Japan by Kintetsu Railway. In this feature, we introduce Japan trivial stories in April 2022
April was the time when spring came to Japan, and one thing we couldn't miss in this season is 'watching cherry blossoms'.
So today, we will take you to cherry blossom viewing spots along the Kintetsu line that will make you feel impressed!
Let's enjoy interesting news from Kintetsu Railway and the Spring atmosphere!
Index
1. Watching evening cherry blossoms at Toji Temple [5 April 2022]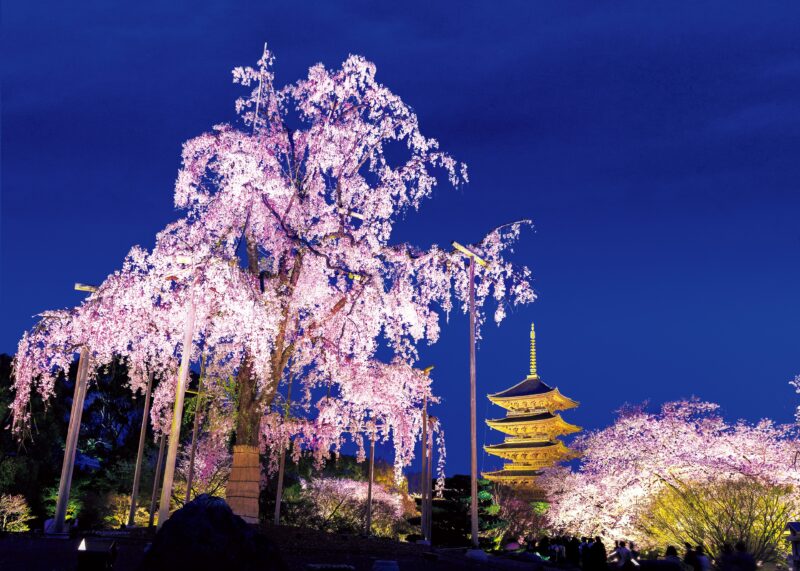 Cherry Blossom Season is coming in Japan!
You can spend a good time with evening cherry blossoms at Toji Temple, Kyoto. The attractive scenery of Five-Storied Pagoda with illuminated cherry blossoms will take your breath away.
Let's enjoy the atmosphere of Japanese Cherry Blossoms!
Information about Toji Temple
Address
1 Kujocho, Minami Ward, Kyoto, 601-8473, Japan
Business hours
8:00 – 17:00 (entry until 16:30)

No closing days
Admissions
Official Website
Google Map
2. Cherry blossom is blooming at Asuka Station [9 April 2022]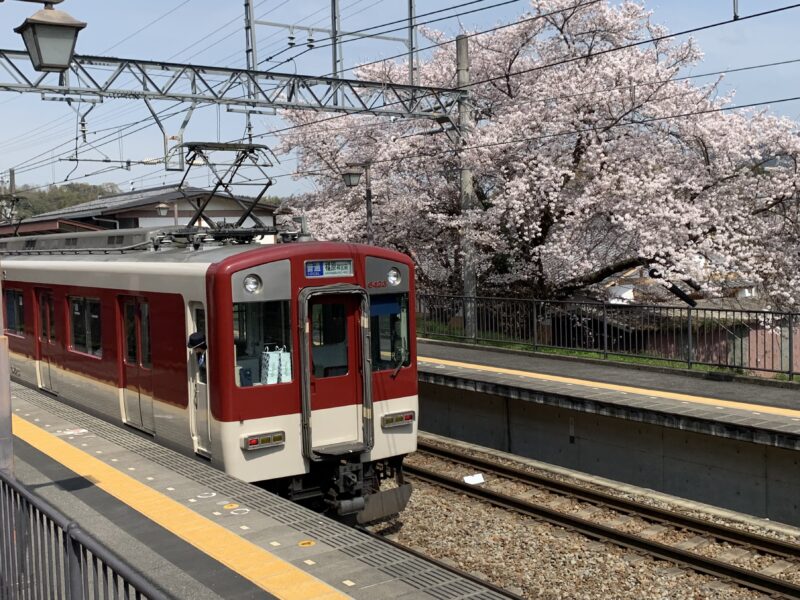 Cherry blossom is blooming at Asuka Station, Kintetsu Railway.
Let's start your journey to see full bloom cherry blossom!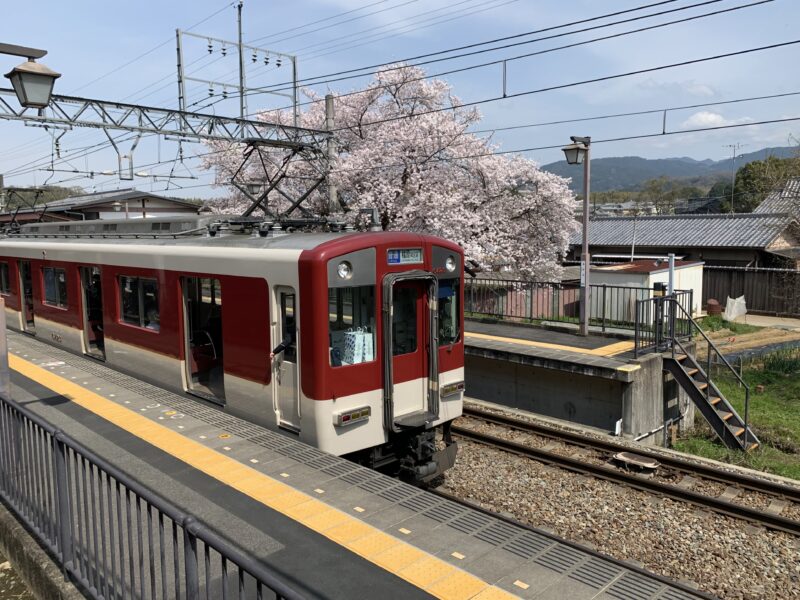 Information about Asuka Station
Address
Koshi, Asuka, Takaichi District, Nara, 634-0138, Japan
Official Website
Google Map
3. Yuki-Yanagi is blooming at Tsubosakayama Station [13 April 2022]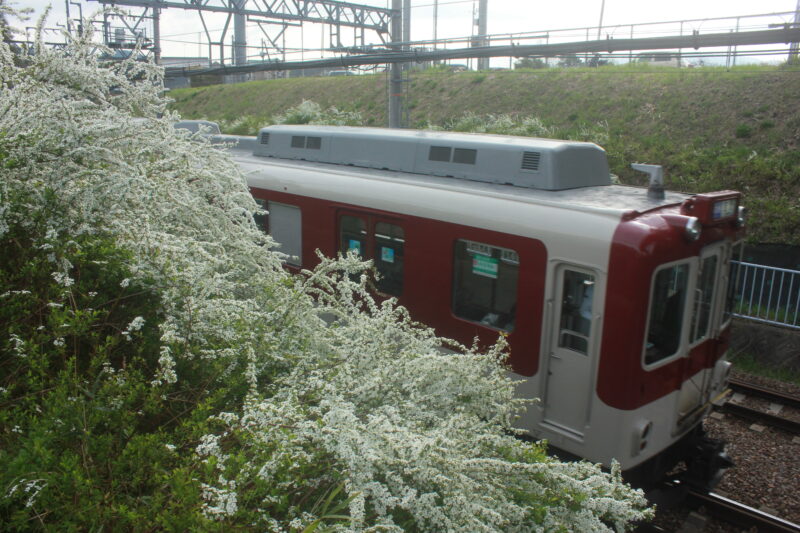 Cherry blossom isn't the only flower blooming in Spring. At Kintetsu Railway's Tsubosakayama Station, Yuki-Yanagi is blooming to welcome everyone.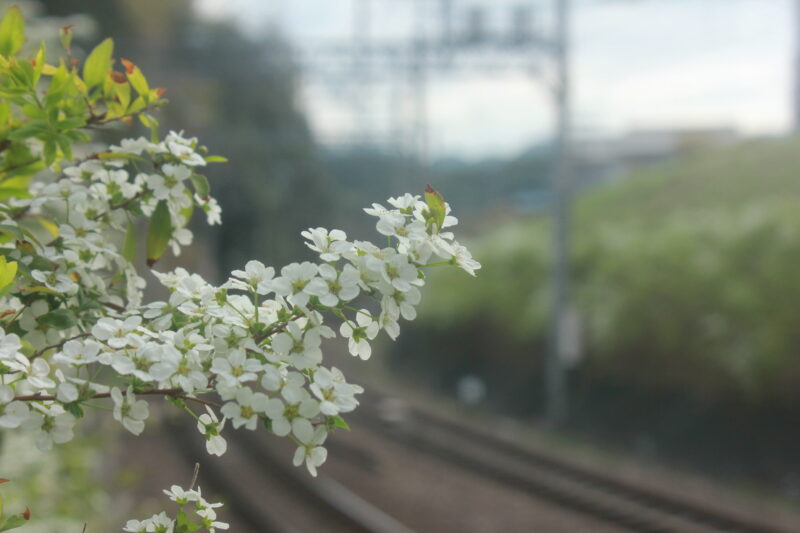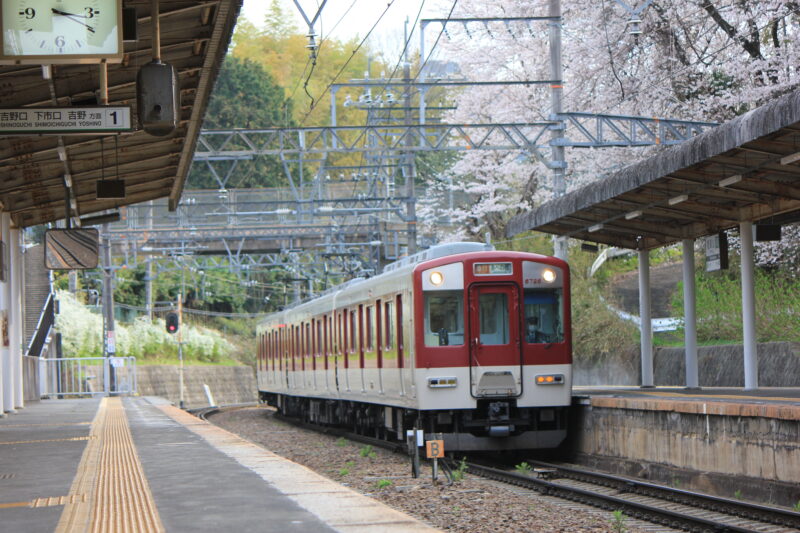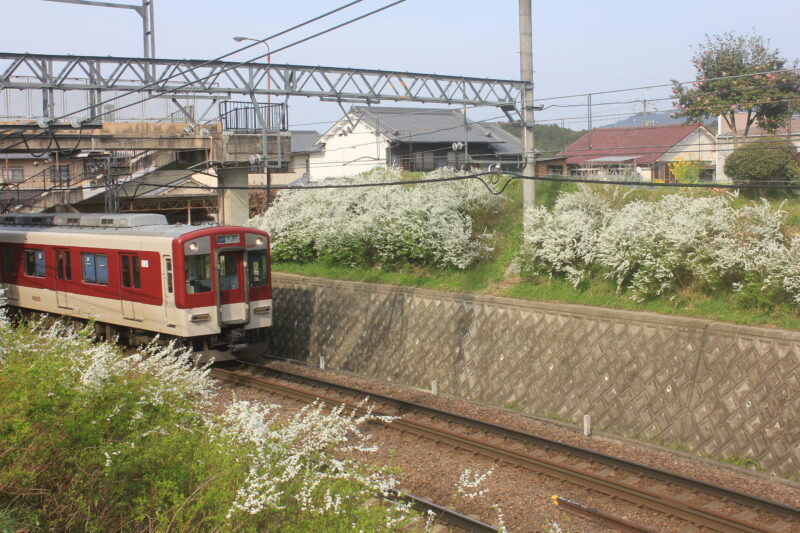 Spring has such a lot of beautiful blooming flowers to explore!
Information about Tsubosakayama Station
Address
Kangakuji, Takatori, Takaichi District, Nara, 635-0154, Japan
Official Website
Google Map
4. Cherry blossom trees along the Miyagawa River [17 April 2022]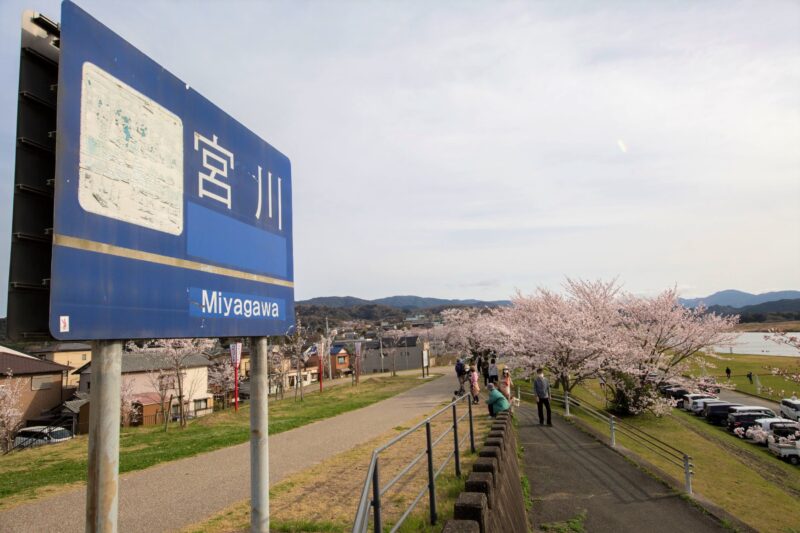 Blooming cherry blossoms notice that Spring is coming.
We can appreciate the one-kilometer cherry blossom tree line along the edge of Miyagawa River at Miyagawa-Tsutsumi Park.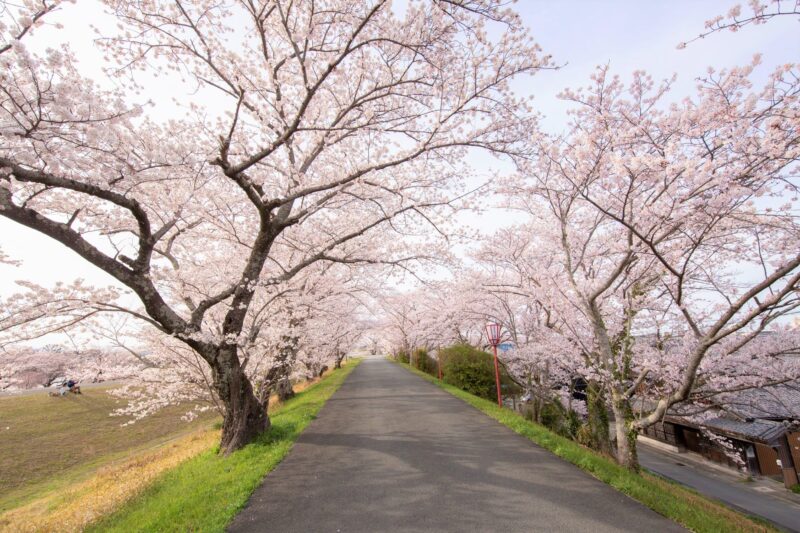 This amazing scenery always gives a sense of a masterpiece painting.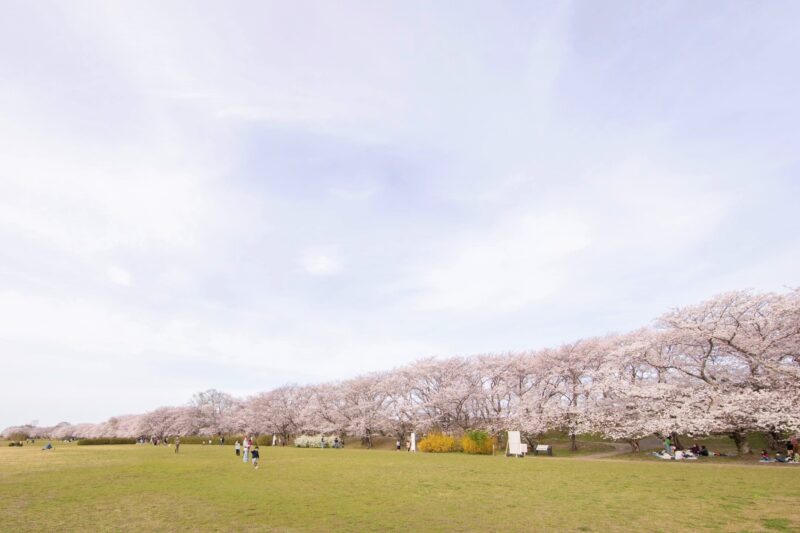 You can follow the map below to see cherry blossoms at Miyagawa dam.
Information about Miyagawa-Tsutsumi Park
Address
16 Chome 1, Nakajima, Ise, Mie, 〒516-0067, Japan
Official Website
Google Map
5. Appreciating the pink mountain at Yoshino Mountain [24 April 2022]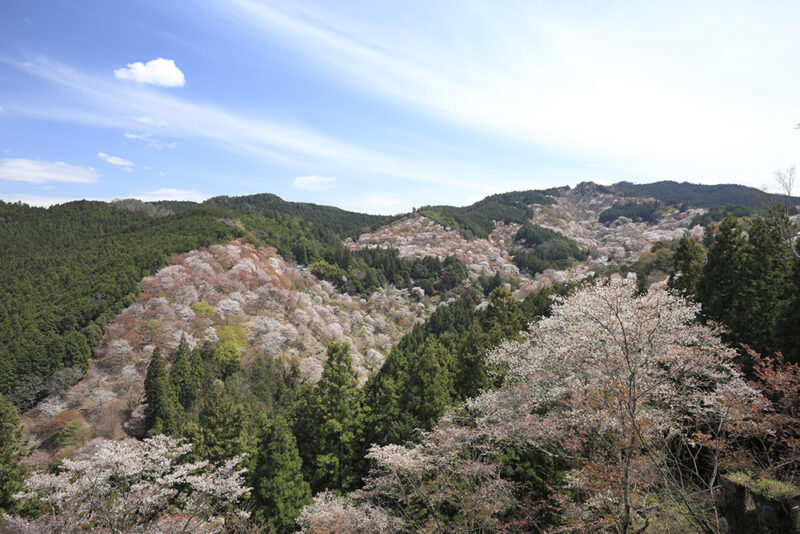 Yoshino Mountain, Nara, is the famous cherry blossom viewing spot in Japan.
We can see cherry blossoms from 'Shimosenbon' (low zone, the foot of the hill), 'Nakasembon' (middle zone), 'Kamisembon' (high zone), and 'Okusembon' (internal zone of mountain).
As soon as we reach the summit, we will face blooming cherry blossoms that seem to paint all the mountain pink. Many artists and famous people have been fascinated by Yoshino Mountain's beautiful scenery until now.
These charming cherry blossoms delight us every time we visit Yoshino Mountain.
Information about Yoshino Mountain
Address
639-3115 Nara province, Yoshino area, Yoshino town, Yoshino mountain
Google Map
6. The new sightseeing limited express "AONIYOSHI" is launching! [29 April 2022]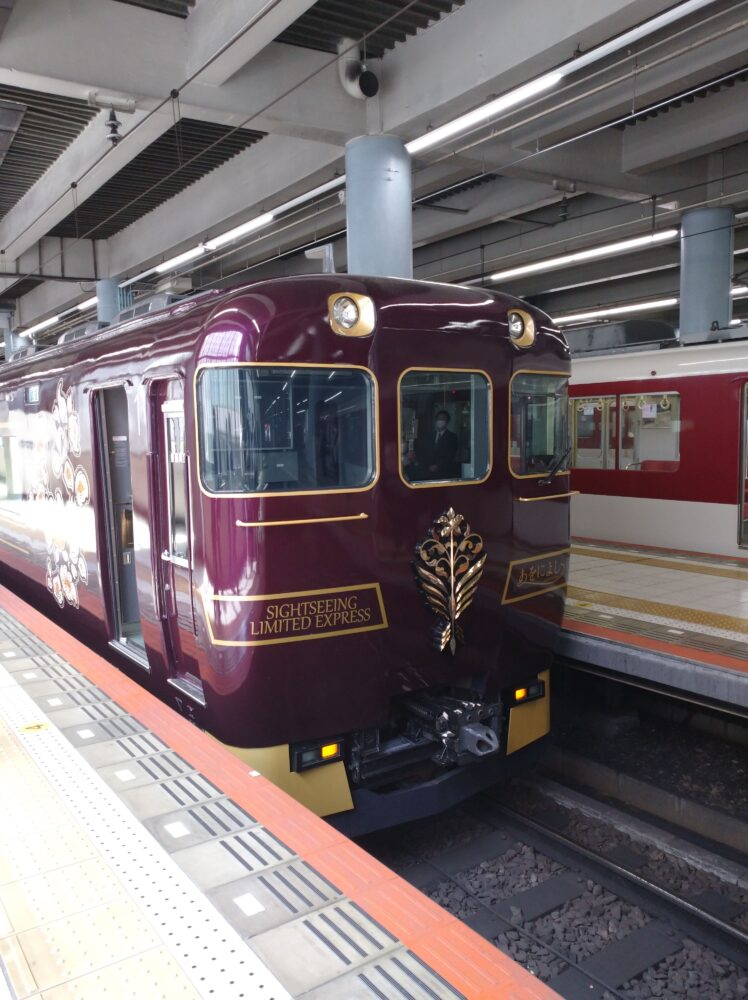 Kintetsu Railway launched the Sightseeing Limited Express "AONIYOSHI", a new luxury sightseeing train, connecting Osaka, Nara, and Kyoto.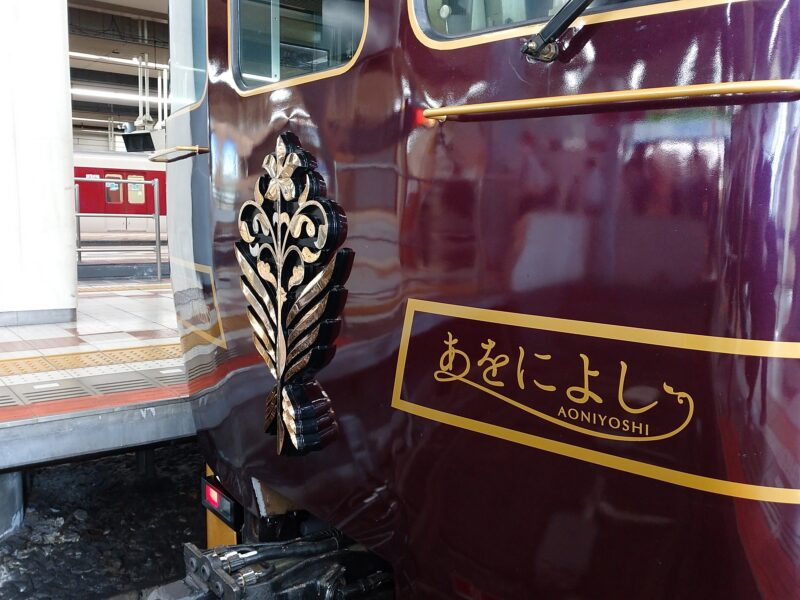 The cabin was designed in purple, together with a dazzling golden emblem, to give a sense of luxury.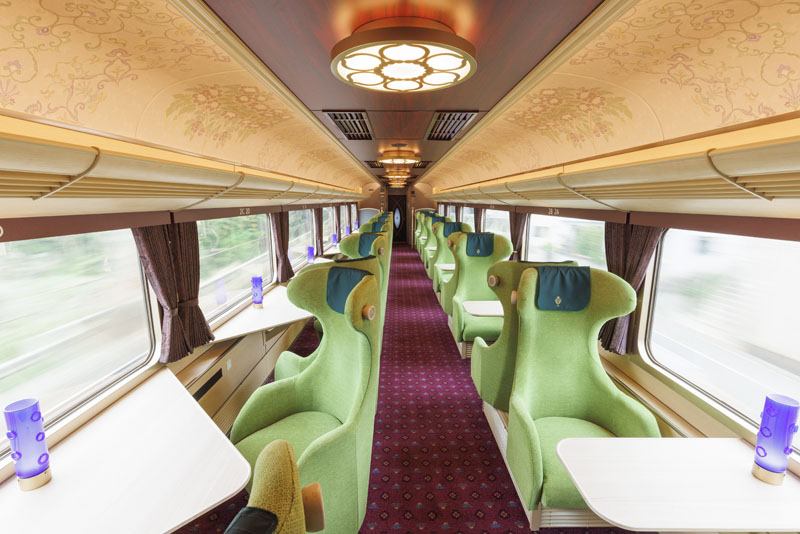 When you access the train, you will find comfortable paired seats and group seats similar to a private room, which are very suitable for group travelers.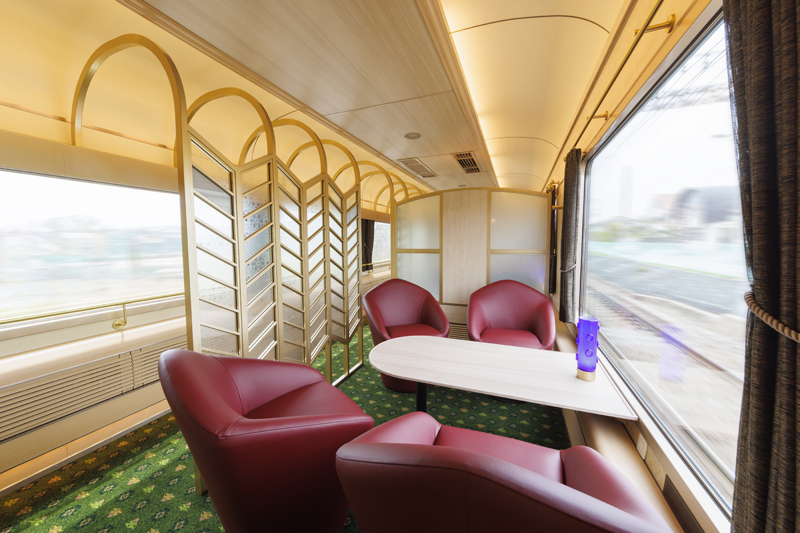 In addition, there is a counter bar on the train that sells snacks and drinks related to locations along the train route.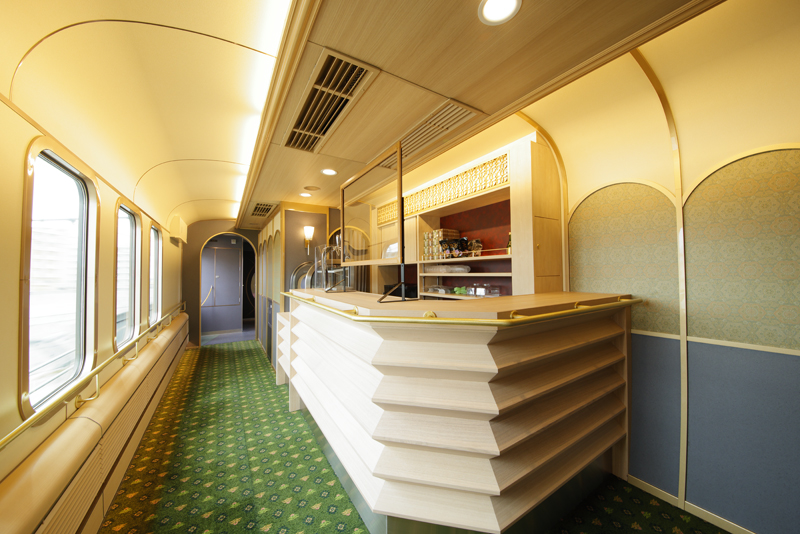 If you have a chance to travel to Japan, we are willing to take you everywhere by this train.
Official Website (Japanese)
Reference : Kintetsu Railway English
Read more article from Kintetsu Railway