Kintetsu Rail Pass, the most affordable transport pass for Kansai Region
Kintetsu Rail Pass, the most affordable transport pass for Kansai Region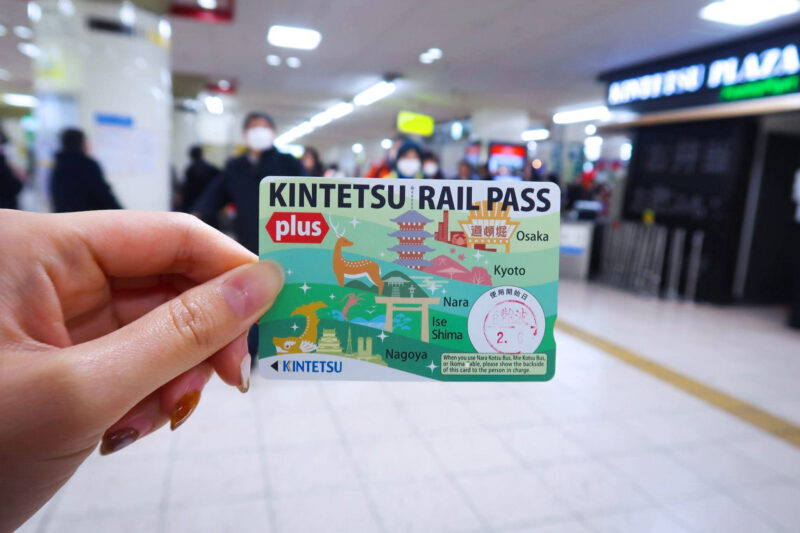 Kansai Region is home to some of the most popular sightseeing spots in Japan, including Kyoto, Osaka, and Nara. Accessing these spots is very convenient as the area is served by various railway companies, but sometimes it can be expensive if you travel around the area with limited express trains or shinkansen bullet trains all the time.
The Kintetsu Rail Pass is a rail pass released by Kintetsu Railway exclusively for foreign tourists and for Japanese residing permanently overseas. The pass allows you to use Kintetsu Railway trains (except the limited express trains) unlimitedly, providing you a more affordable way to travel around the regions.
This article will give you deeper insights into the "Kintetsu Rail Pass", which you can use to visit some of the hidden gems in the Kansai Region and its surrounding!
Index
1. What is Kintetsu Rail Pass?
Kintetsu Rail Pass is a special rail pass that gives you many benefits and allows you to save transportation costs when traveling around the Kansai Region by using the Kintetsu train system. The benefits of having this pass is as follows:
Unlimited rides on Kintetsu Railway (limited express trains are not included)

Unlimited rides on Nara Kotsu Bus Line

Discounts and perks at designated sightseeing spots

Wide coverage area to Nagoya and Ise (only for the 5-day and plus passes)

Reasonably priced :

1-Day at 1,500 yen
2-Day at 2,500 yen
5-Day at 3,700 – 3,900 yen
5-Day Plus at 4,900 – 5,100 yen
2. Eligibility
Foreigners entering Japan for sightseeing with "temporary visitor" status or Japanese residing permanently overseas are eligible to purchase Kintetsu Rail Pass. If you have entered Japan with "trainee", "entertainer", or "re-entry permit" status, you will not be able to purchase this pass. Japanese residents are not eligible as well.
Your passport will be checked when purchasing or exchanging this pass, so make sure you have the eligibility to purchase it.
3. Fares and coverage area
The fares for Kintetsu Rail Pass are as follows :
Kintetsu Rail Pass

Purchased outside Japan
Purchased inside Japan
5-Day plus pass

4,900 yen

5,100 yen

5-Day pass

3,700 yen

3,900 yen

2-Day pass

2,500 yen

1-Day pass

1,500 yen

*Reduced rates apply to children aged 6-11 (50% off) for the Kintetsu Rail Pass.
For coverage area, please refer to the routes below.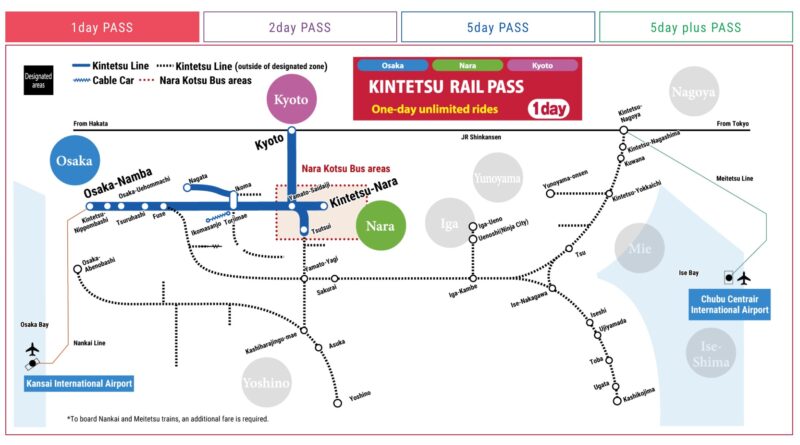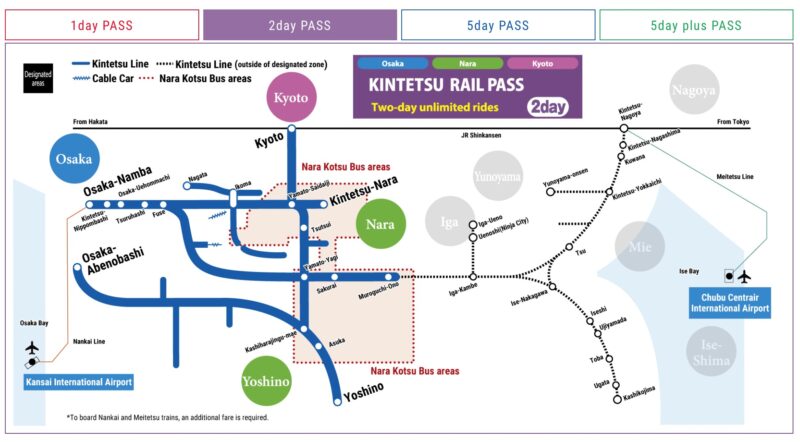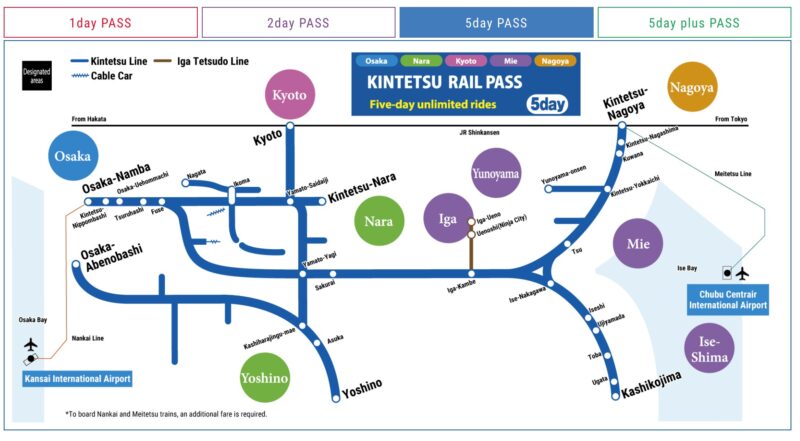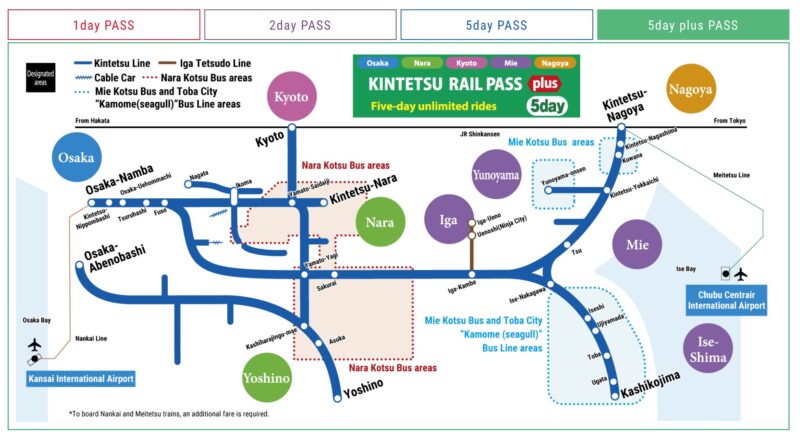 4. Validity
This pass provides unlimited rides on Kintetsu Railway for local (gutsu), rapid (kaisoku), and express (kyuko) trains, as well as cable cars within the coverage area.

The pass is not valid on limited express (tokkyu) trains. You have to pay the limited express fee separately when using limited express trains.

Some of the passes are valid on designated Nara Kotsu buses in the Nara and Asuka areas and on designated Mie Kotsu and Toba City buses on the Shima Peninsula as well.

The pass gives you discounts for selected tourist spots.

The passes are valid based on calendar days (midnight to midnight). The 2-Day and 5-Day passes are valid on consecutive calendar days.
5. Where to buy
You can purchase or exchange Kintetsu Rail Pass at the Kansai Tourist Information Center.
No advance reservation is needed.
6. Places to visit with Kintetsu Rail Pass
With Kintetsu Rail Pass, you can access some of the most popular sightseeing spots in the Kansai Regions and its surrounding, including those in Osaka, Kyoto, Nara, and Mie.
To help you with that, today we've come up with a list of hidden gems for you to visit when using this amazing rail pass.
6.1 Mt. Yoshino (Yoshinoyama)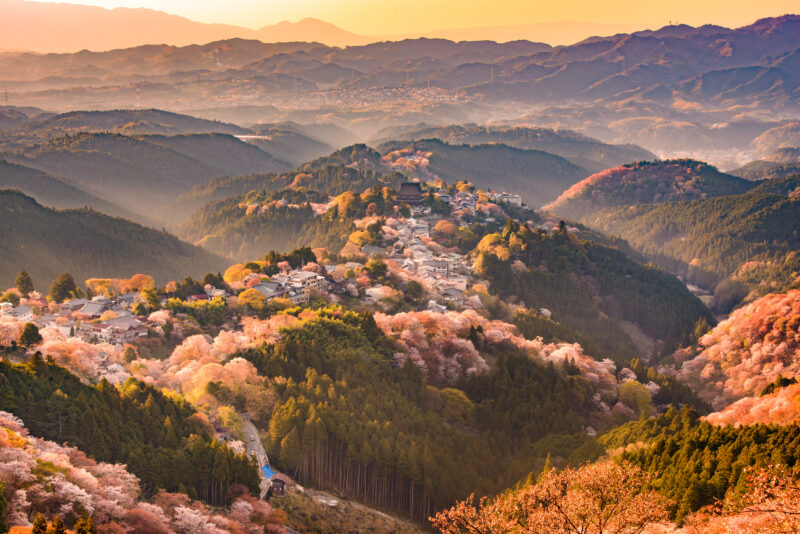 Mt. Yoshino, or widely known as Yoshinoyama, is one of Japan's most famous cherry blossom viewing spots with over 30,000 cherry trees planted along the slopes of the mountain. Located in Nara, the mountain is registered as a UNESCO World Heritage Site, and it offers not only gorgeous cherry blossom views, but also heartwarming autumn leaves in autumn.
The area is also named as the "Sacred Sites and Pilgrimage Routes in the Kii Mountain Range", and there are many shrines and temples that are worth visiting on your trip up.
You can reach the mountain by taking the Kintetsu Yoshino Line and get off at the Yoshino Station, where you can take the ropeway up to the summit.
6.2 Shima Spain Village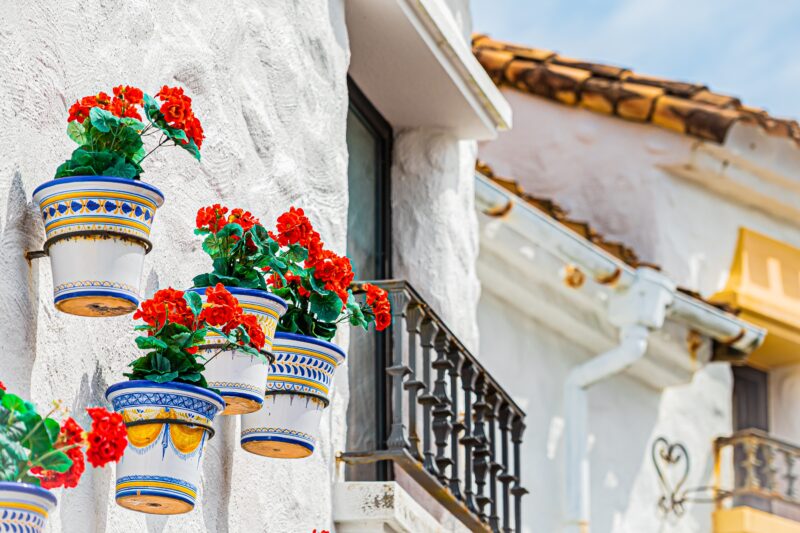 The Shima Spain Village, or also known as Parque Espana, is a little village inside a national park in Mie, which has been landscaped to replicate the Andalusia region in Spain. Definitely one of a kind, the village has an amusement park, hot spring, a Spanish restaurant, and of course, some Instagenic streets.
Located by the Kintetsu Shima Isobe Station, you can reach this facility easily with the Kintetsu Rail Pass as well.
6.3 Mt. Gozaisho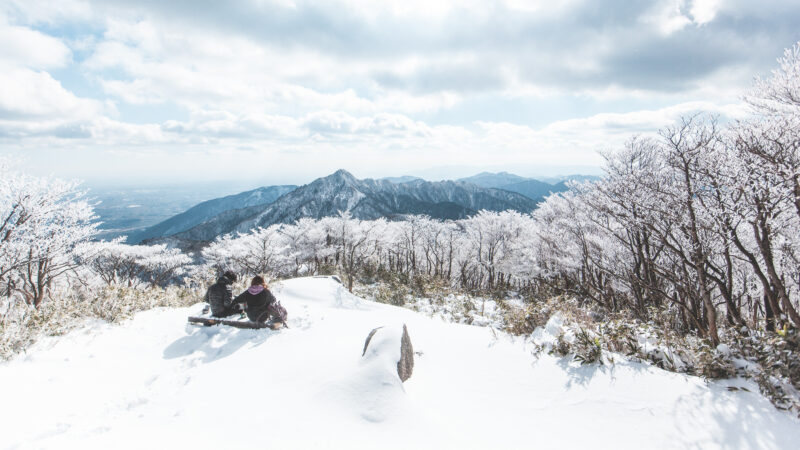 Mt. Gozaisho is one of the most popular winter destinations in Japan, and on a clear day, you can even enjoy the view of Mt. Fuji from its summit. Best known for its hot springs, the Yunoyama Onsen Hot Springs, you can reach the mountain using the ropeway to enjoy winter activities such as skiing and snowshoeing.
The closest train station to the mountain is the Kintetsu Yunoyama Station, and you can reach this station using the Kintetsu Rail Pass as well.
6.4 Shogunzuka Seiryuden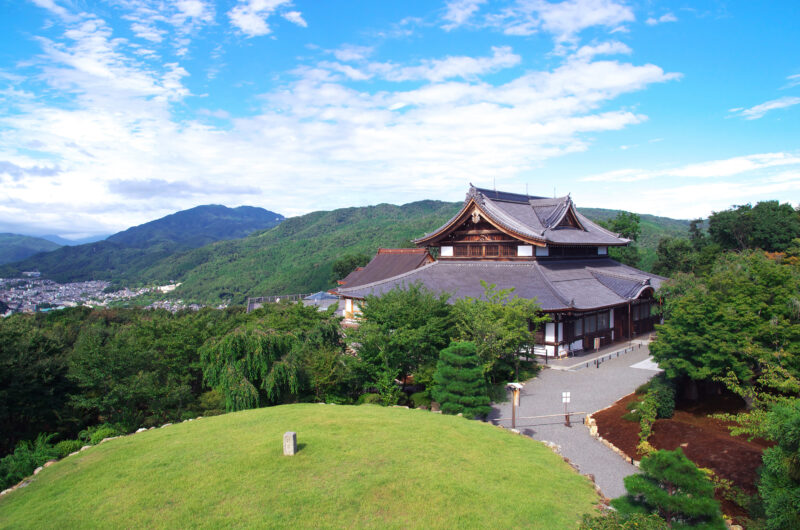 "Seiryuden" is a temple located above Mt. Higashiyama in eastern Kyoto, and it is a part of the Shorenin Temple that is located at the foot of the mountain.
"Shogunzuka" was named after a two-meter-high mound built by Emperor Kanmu, who is believed to always come to this area in the mid-8th century to inspect the site for his new capital, which becomes "Kyoto". In addition, the Shogunzuka Observation Deck was opened since 2015, offering unrivaled panoramic views of Kyoto City.
You can reach Seiryuden by climbing from Chionin Temple in southern Higashiyama. And the closest train station to this spot is Kyoto Station.
6.5 Hozenji Yokocho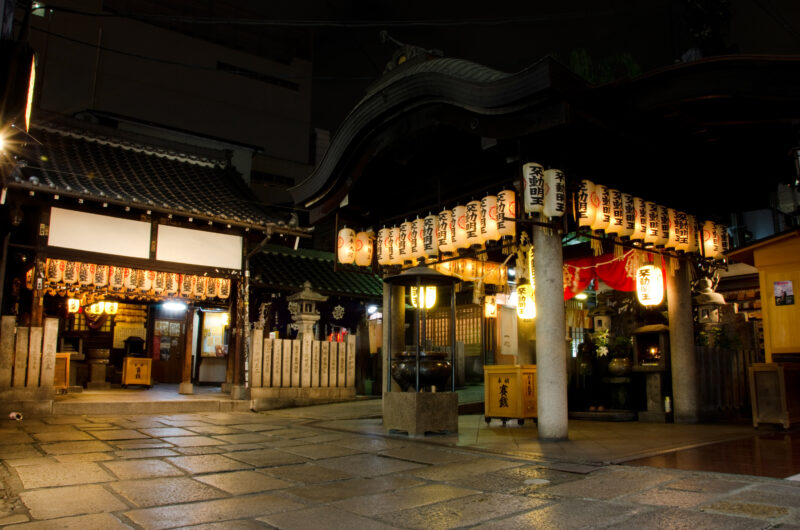 Hozenji Yokocho is an alley lined with traditional houses, little shops, and restaurants. Located just a few blocks away from the iconic Glico sign along the Dotonbori River, this spot will be your secret hideout from the crowds.
There is a famous dessert shop called Meoto Zenzai, and if you're bringing your significant other with you during your trip, make sure to eat 'the zenzai dessert' at this shop as a couple as it will bring good fortune into your relationship.
The nearest train station is the Osaka Namba Station, which you can reach using the Kintetsu Rail Pass anytime you want to.
*.。.*゚*.。.*゚*.。.*
Now that you know how convenient and affordable Kintetsu Rail Pass is, how about using it while traveling in the Kansai Region next time?
Read more information about Kintetsu Rail Pass
Read other article from Kintetsu Railway