Nabana no Sato, a must-visit large-scale garden in Mie, Japan!
Nabana no Sato, a must-visit large-scale garden in Mie, Japan!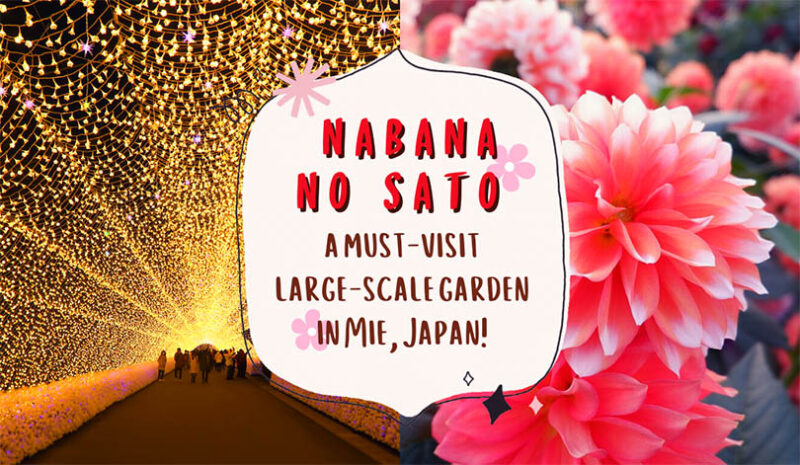 Nabana no Sato is a large-scale facility opened in 1998 in Kuwana, Mie. The facility is known as one of Mie's most popular tourist attractions, with hundreds of visitors flocking into it all year round.
The park is a part of 'Nagashima Resort', a commercial facility offering relaxing hot springs, an amusement park with fantastic rides, a water park, restaurants serving both Japanese and international cuisines, a mall, and gardens.
The gardens are best known for its huge variety of flowers and vegetation, which look extremely beautiful in spring and summer, featuring colorful carpets of tulips, cosmos, daisies, and begonias.
The main highlight of Nabana no Sato garden is the winter illumination, with over eight million LED flowers and trees illuminating this 210,000 square meters garden.
If you are looking for a place full of the incredible beauty of nature or love to see the illumination, don't miss Nabana no Sato when visiting Mie!
Index
1. How to get to Nabana no Sato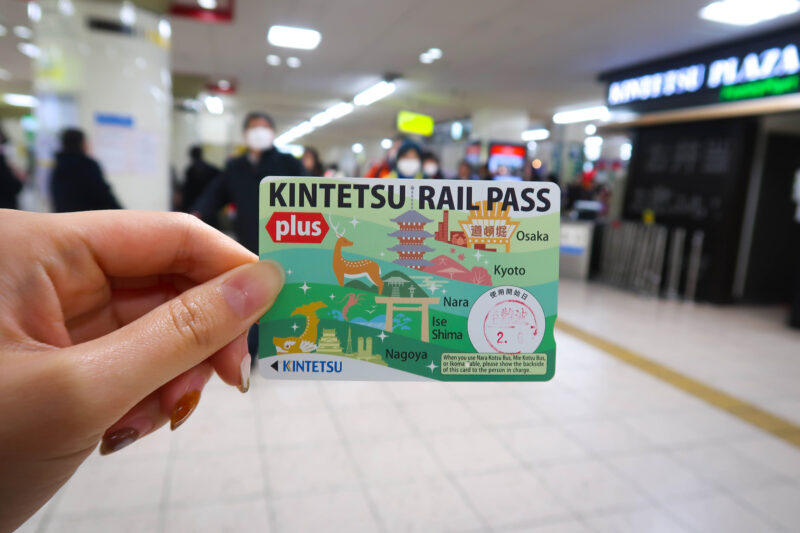 You can reach Nabana no Sato from major train stations in Osaka, Kyoto, Nara, and Nagoya using the Kintetsu Rail Pass Plus, a five-day pass that gives you unlimited train rides on all Kintetsu lines and Iga Tetsudo train lines, and also unlimited bus rides on Nara Kotsu and Mie Kotsu bus lines within the designated zone. This pass also gives you discounts and special benefits at approximately 70 facilities.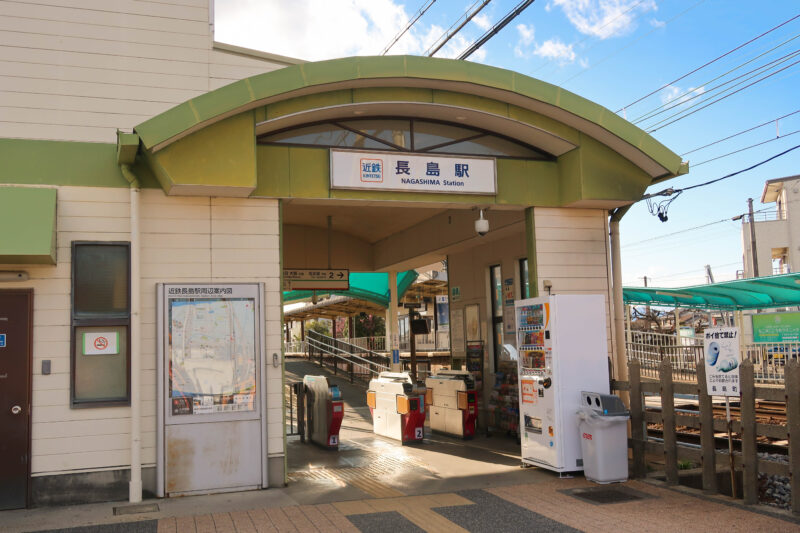 You can reach Nabana no Sato from Tsu Station or Nagoya Station using the Kintetsu Limited Express in about 30 minutes. The closest train stations from Nabana no Sato are Kintetsu Kuwana Station and Kintetsu Nagashima Station.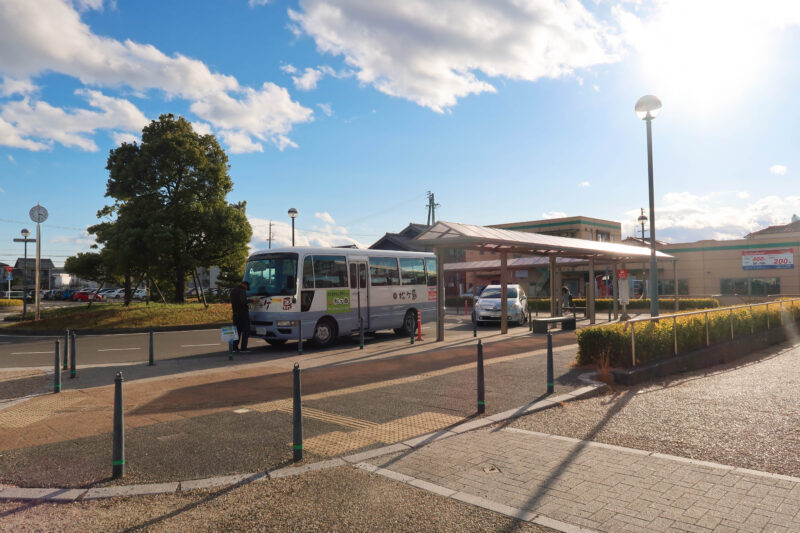 From June to mid-October, there is a shuttle bus departing from the bus stop at Kuwana Station East Gate, which costs 260 yen one way.
During the Nabana no Sato Winter Illumination, a direct shuttle bus departing from Nagashima Station to the facility is available for only 220 yen one way.
You can also reach the facility from both train stations with a taxi, which costs around one to two thousand yen one way.
Kintetsu Railway's Official Website (English)
2. Admissions to Nabana no Sato
Admissions to Nabana no Sato depends on every season, but you can check by their website to verify. The admission fee already includes a 1000 yen gift certificate you can use inside the park.
Regular Admission Fee
| | |
| --- | --- |
| Seasons | Fee |
| Summer | To be announced |
| Spring and autumn | 1,600 yen |
| Winter | 2,500 yen |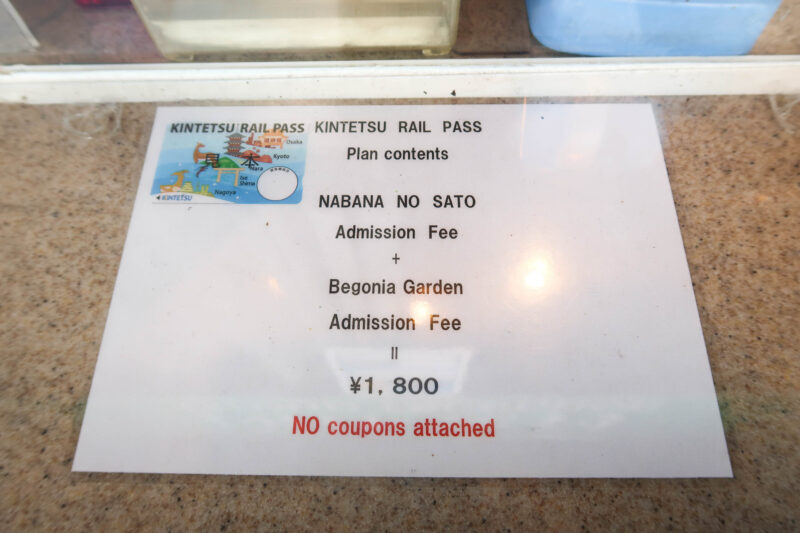 However, if you hold a Kintetsu Rail Pass, you can get discounted admissions as follows:
Admission fee for Kintetsu Rail Pass holder
| | |
| --- | --- |
| Seasons | Fee |
| Summer | To be announced |
| Spring and autumn | 1,400 yen |
| Winter | 1,800 yen |
3. Have a splendid winter at the Nabana no Sato Winter Illumination!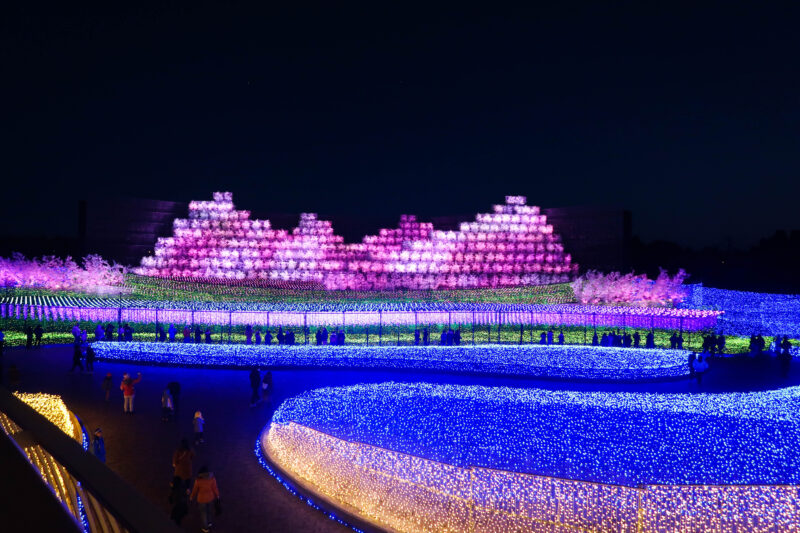 Nabana no Sato Winter Illumination is known as one the most beautiful winter illuminations in Japan, with over eight millions of LED lights transforming the gardens into a sparkly wonderland, it carries out one of the largest illumination events in Japan.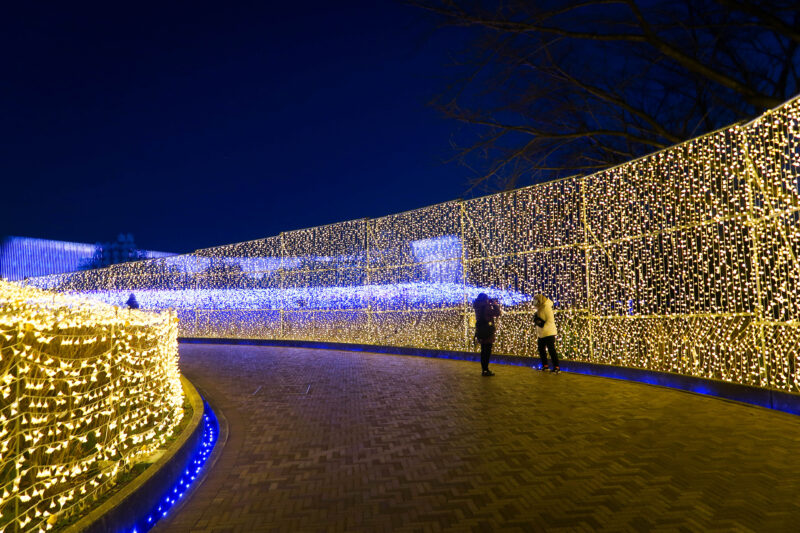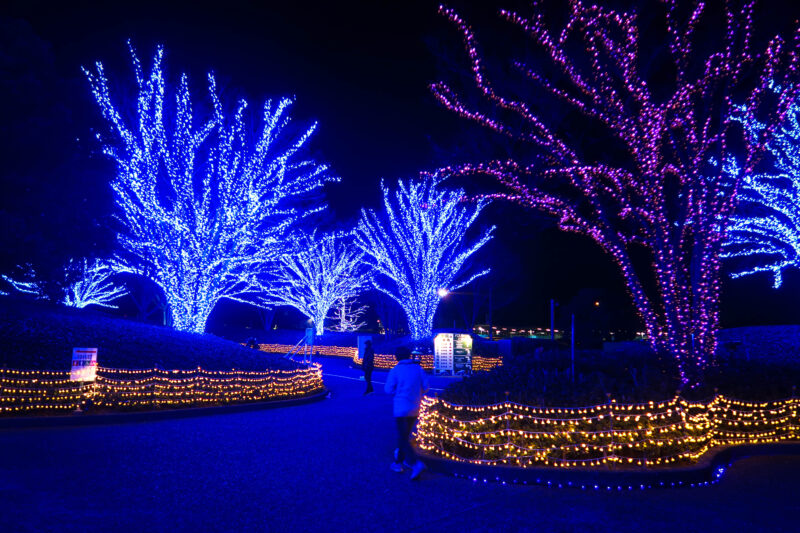 Held annually from mid-October to May, the illumination kicked off on October 22, 2022 and runs until May 31, 2023 this time.
First illumination to look at is 'The Tunnel of Lights', which is a 200 meters long tunnel formed by small petal-shaped LED lights that shine beautifully.
Next is 'The Canal of Lights', the biggest over-the-water illumination in Japan that is about five meters wide and 120 meters long. Illuminated using the latest computer technology, the great canal projects around 64 billion different colors that look quite stunning.
One of the best views to enjoy at this illumination is 'The Panorama of Illuminations', which features a different theme every year. There are two ways to enjoy this: from up close or from above at a nearby observatory.
In addition to the 200 meters long tunnel of lights, there is another beautiful tunnel of lights named 'Autumn'. The tunnel features LED lights that slowly change their colors as you walk through it, changing the lights from green to orange and red, representing the color change of the tree's leaves in autumn.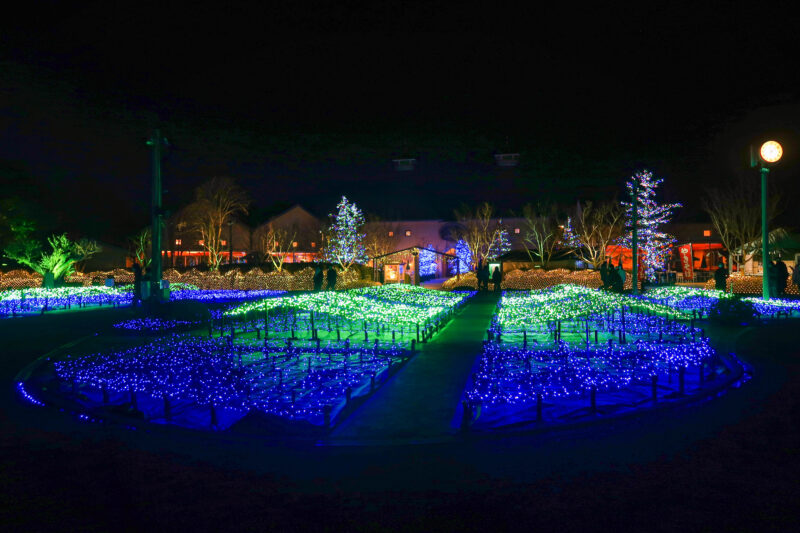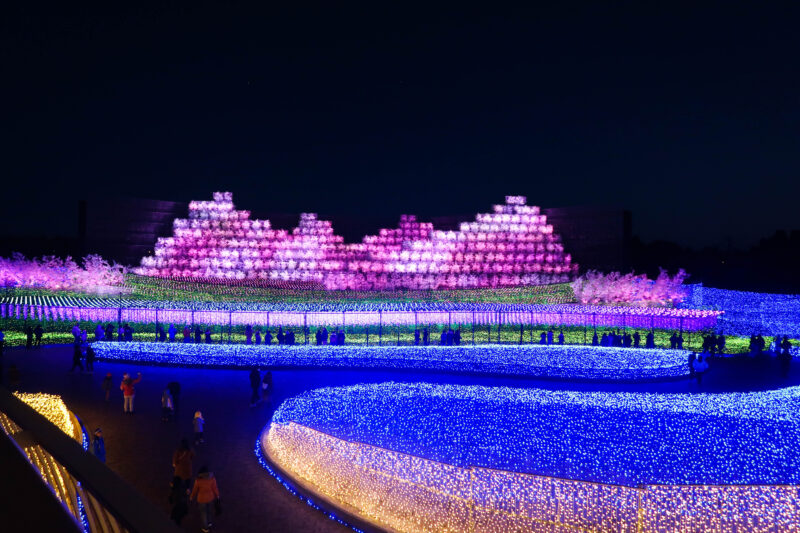 4. Enjoy seeing colorful flowers at the Begonia Garden!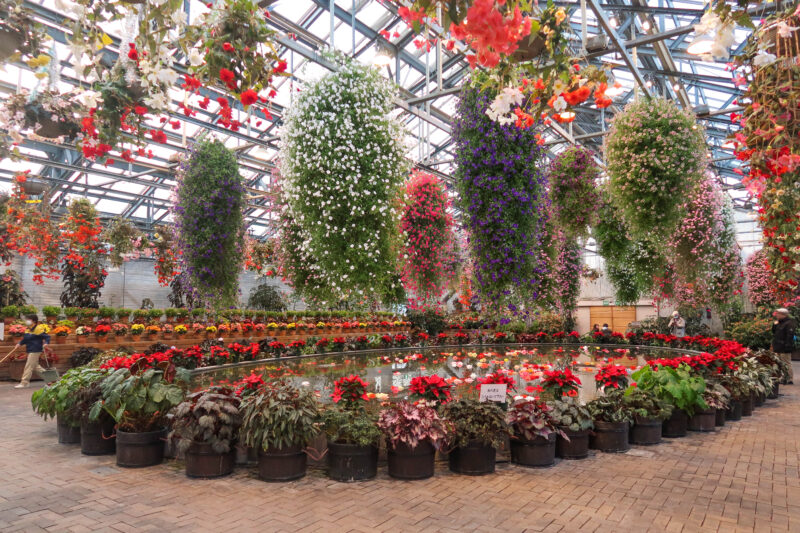 Inside the park, there is a gigantic indoor garden called 'Flower Garden in the Andes: Begonia Garden', which is a 9,000 m2 greenhouse exhibiting various kinds of flowers and plants.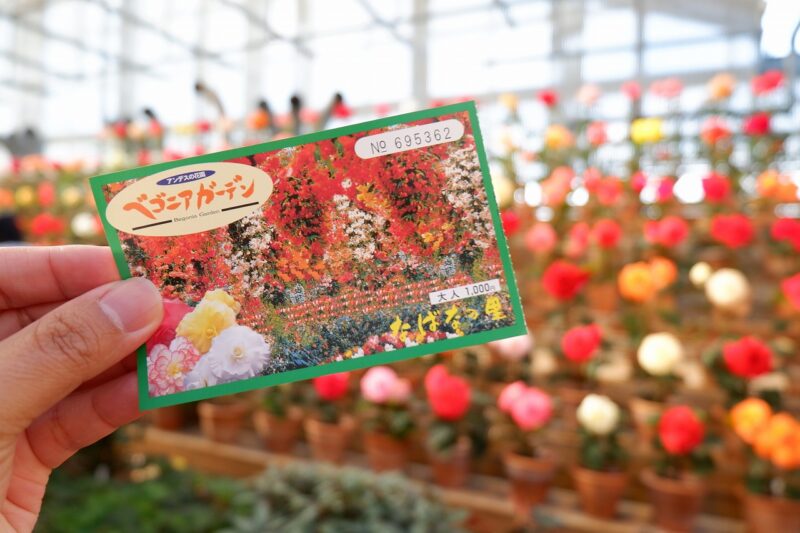 There are approximately 12,000 begonias in full bloom throughout the year, creating an aesthetically pleasing scenery for all the visitors.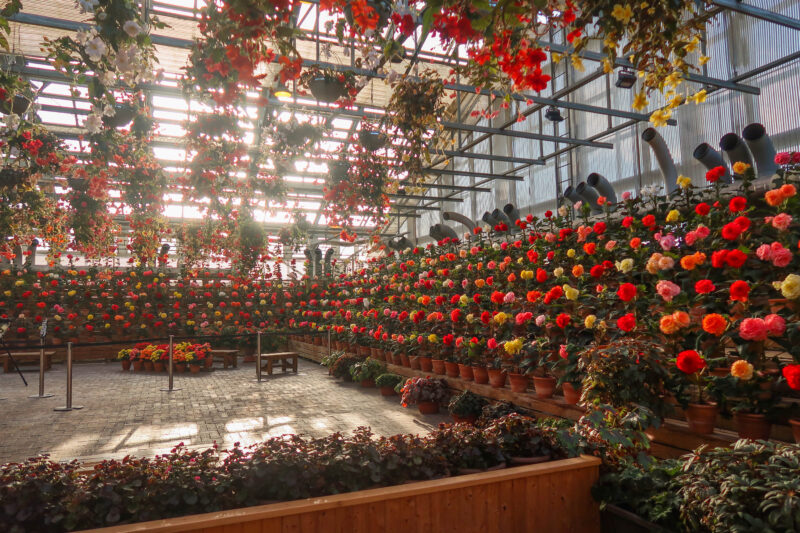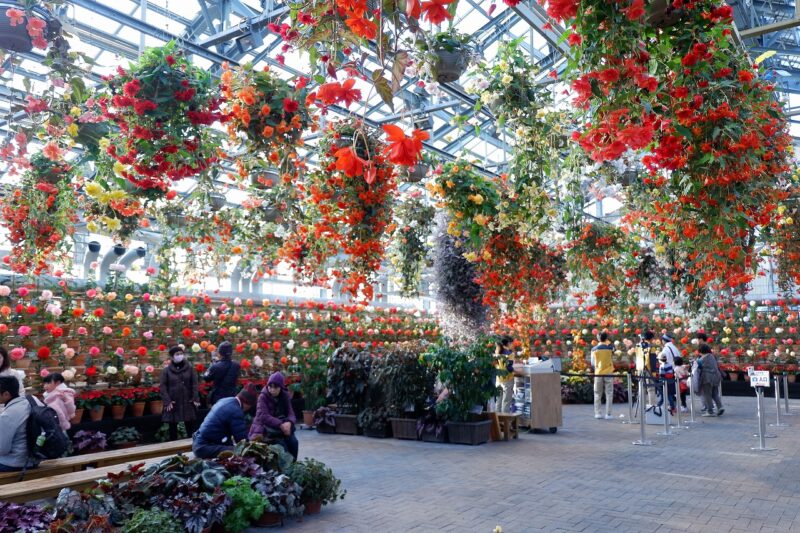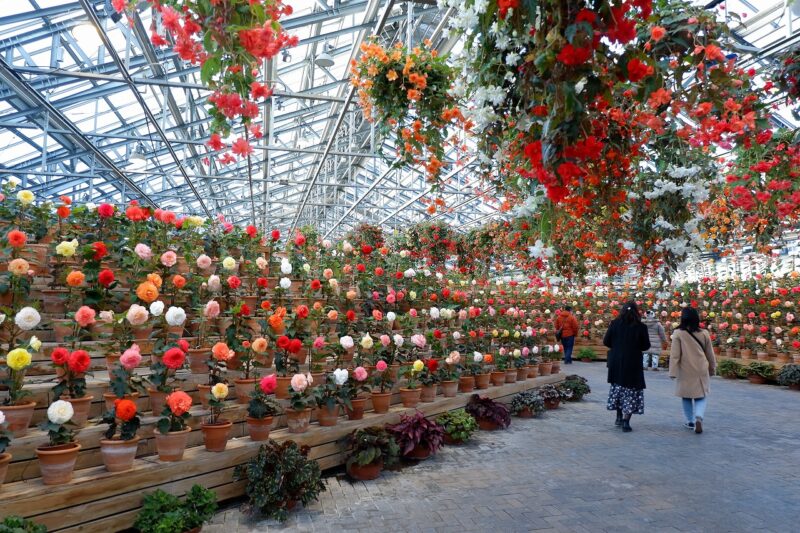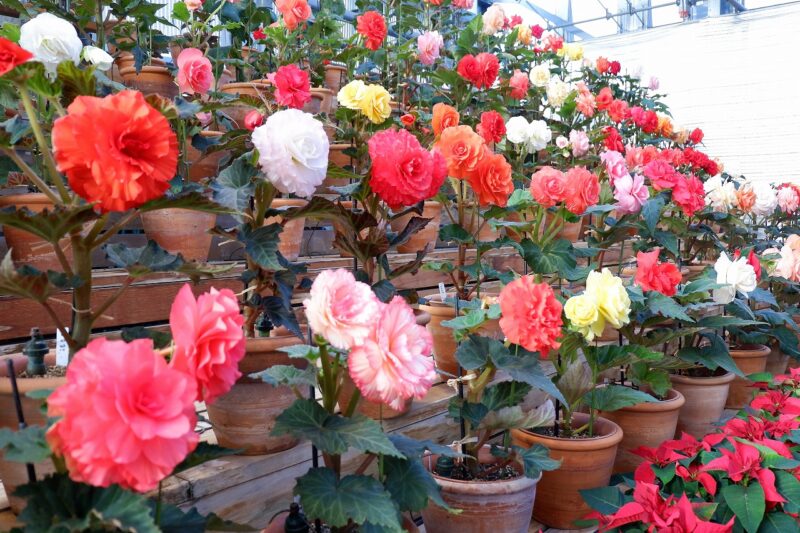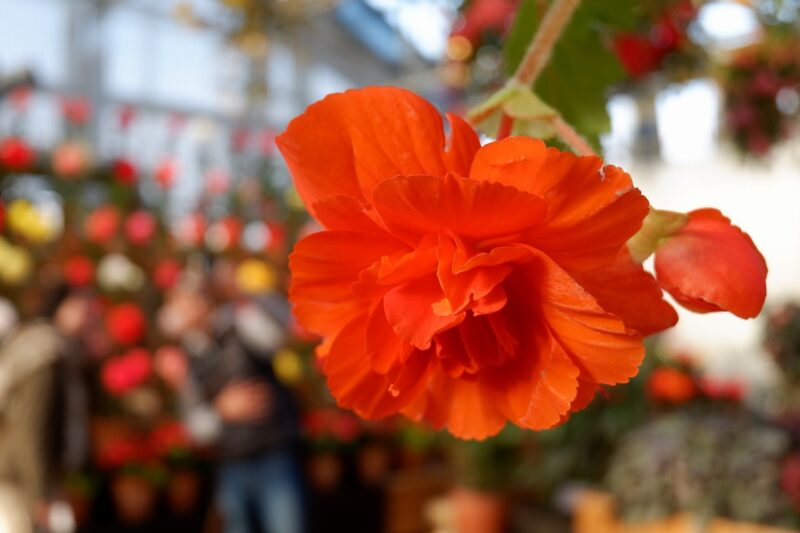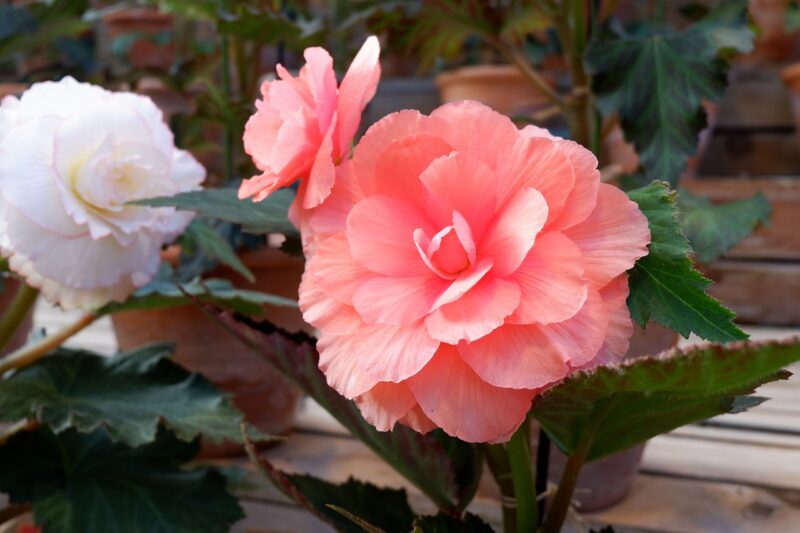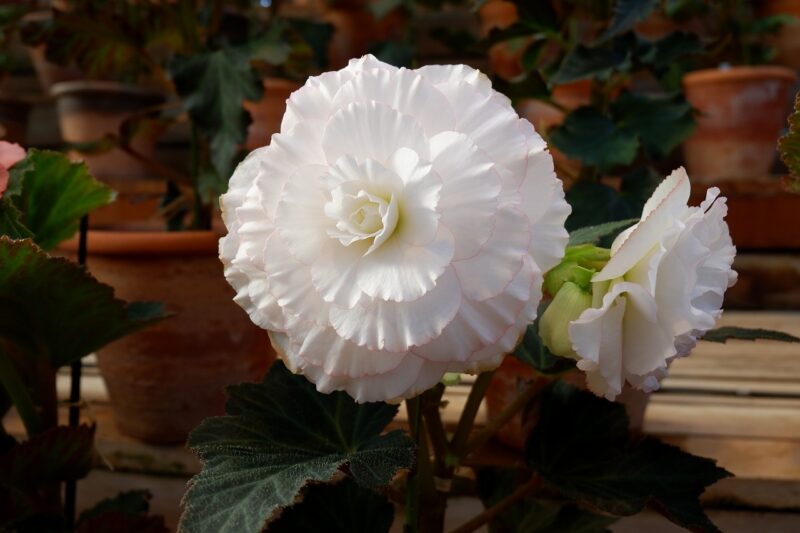 In the middle of the greenhouse, there is a giant pond decorated with colorful plants around it, with colorful flowers hanging above it, making it a great spot for taking some Instagenic pictures.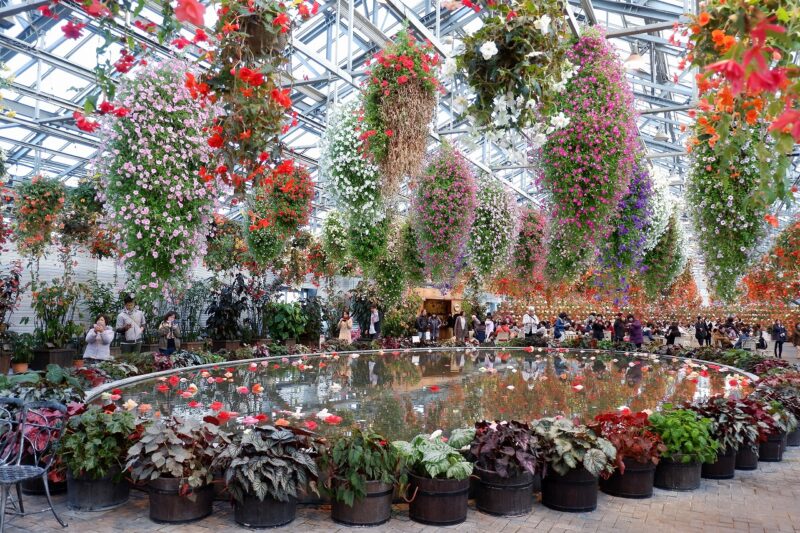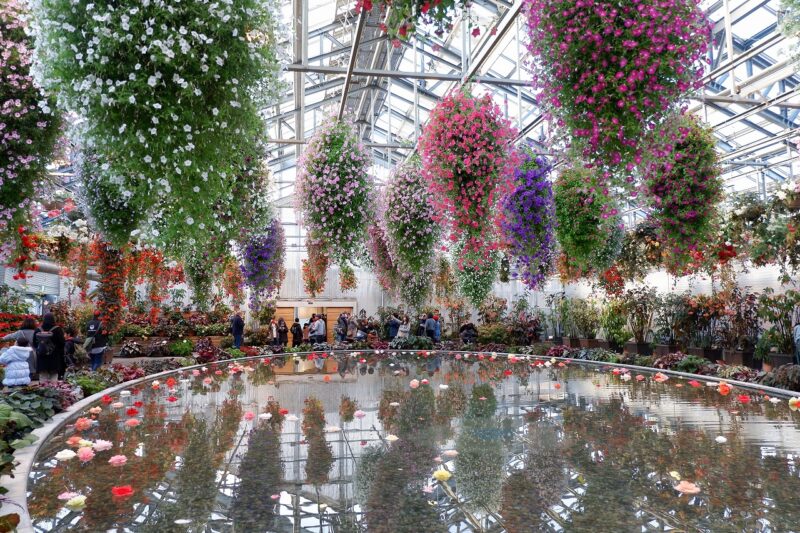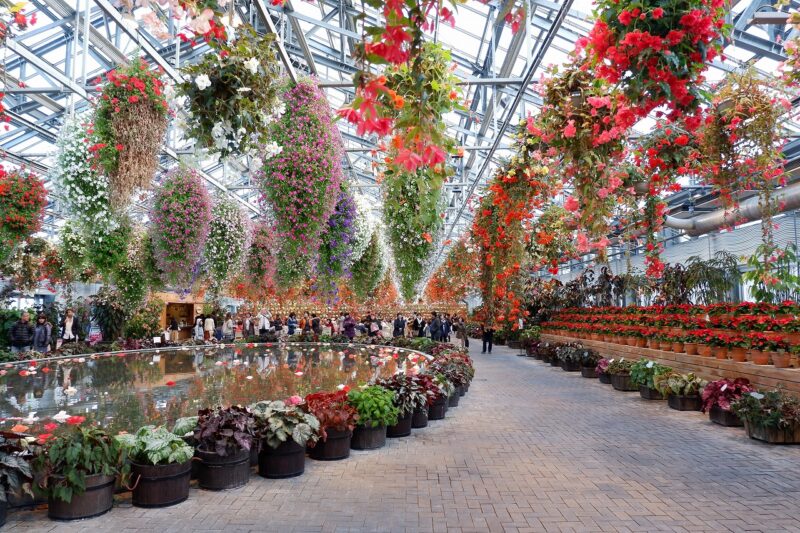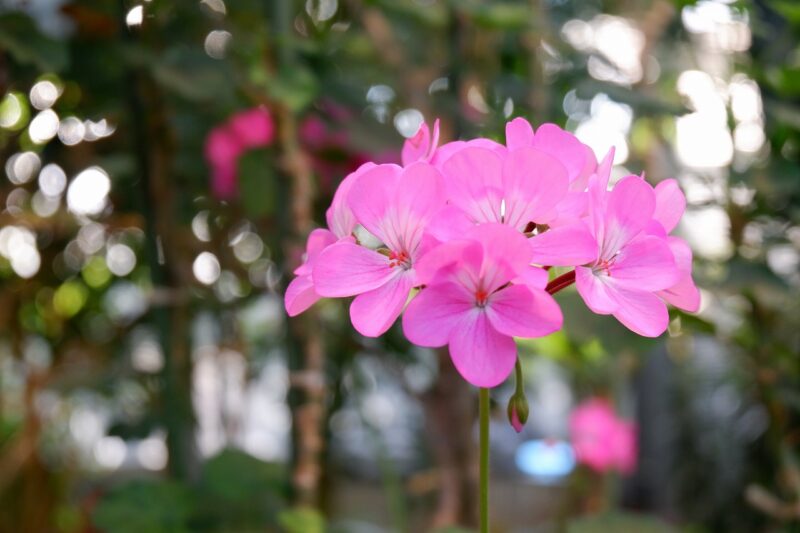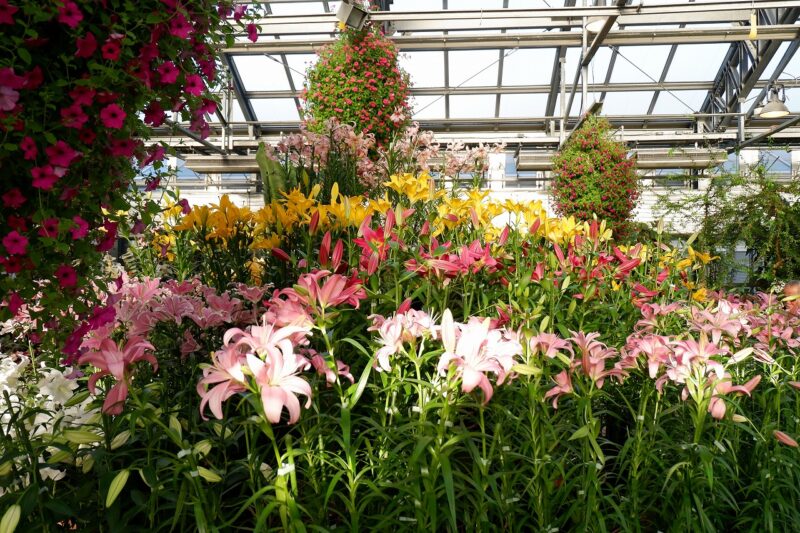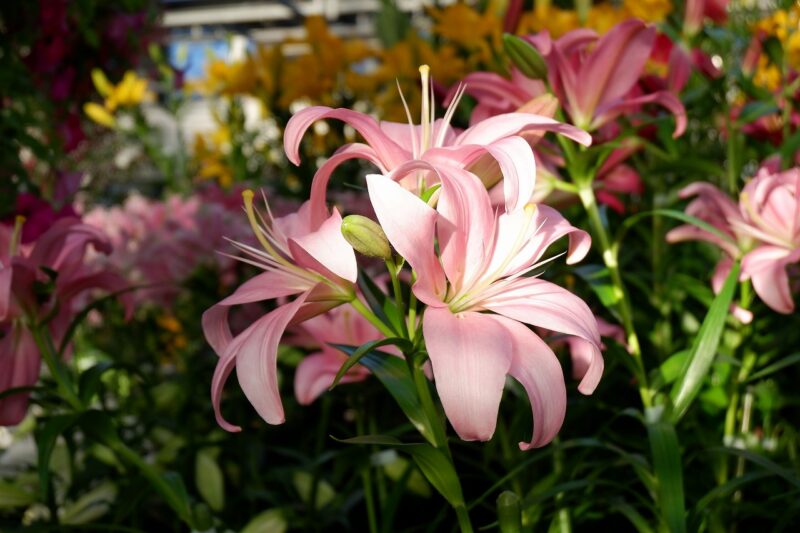 There are also small cactuses displayed inside this indoor garden, aren't they so cute?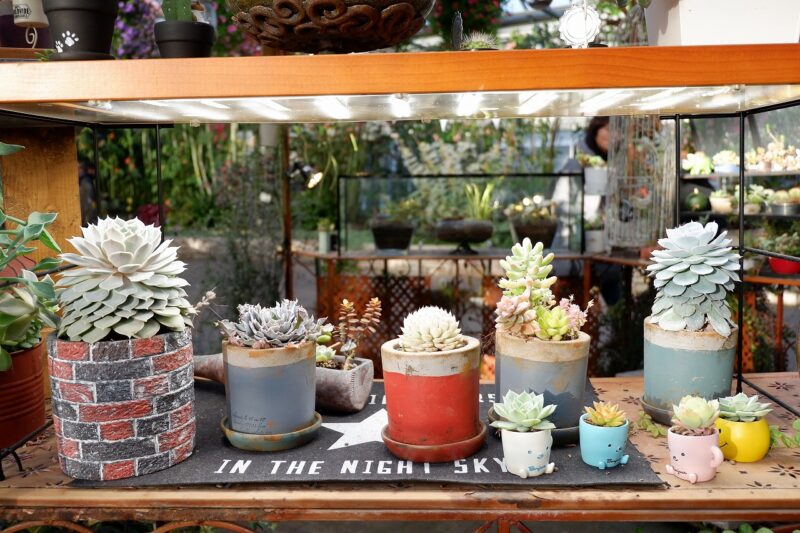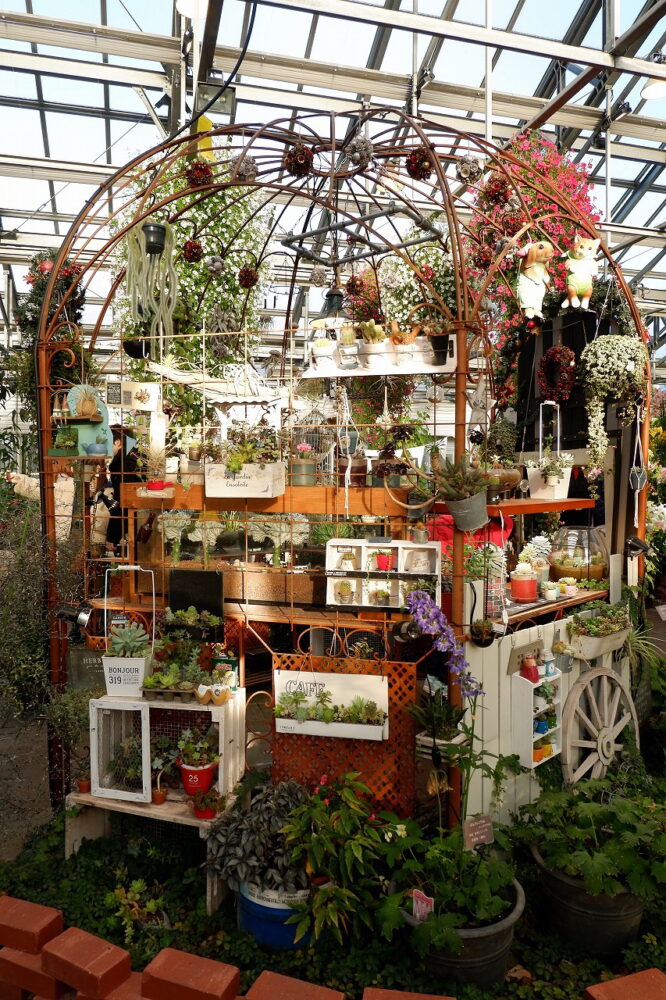 The garden is a great spot for you to avoid the cold in the winter, as the temperature inside is warmer than outside. There is also a cozy cafe inside selling drinks and seasonal sweets, where you can take a break while enjoying the vibrant surroundings.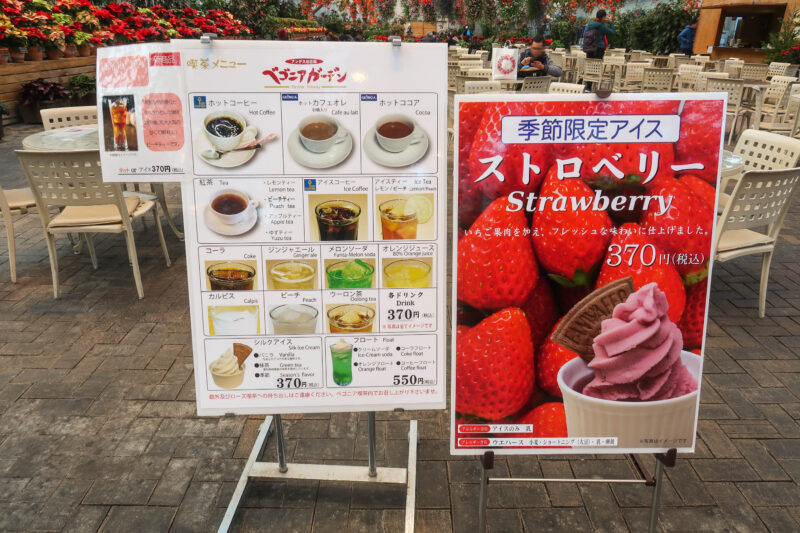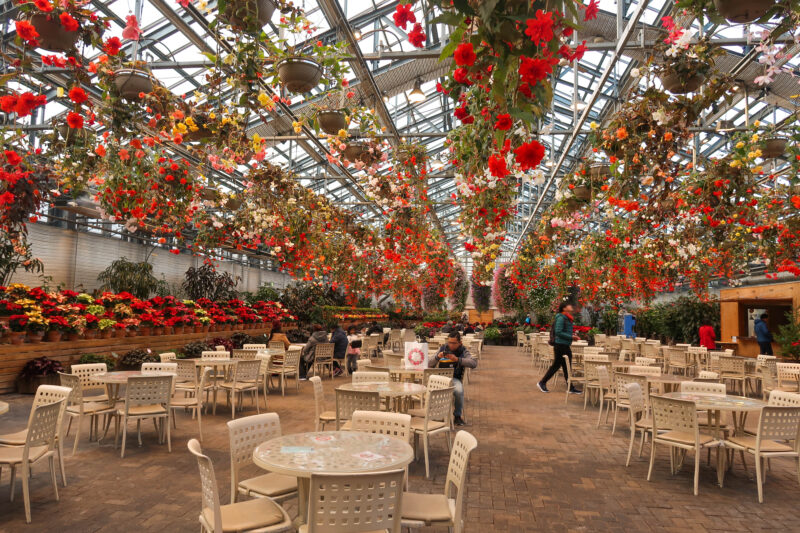 5. Colorful and gorgeous flower festivals to enjoy throughout the year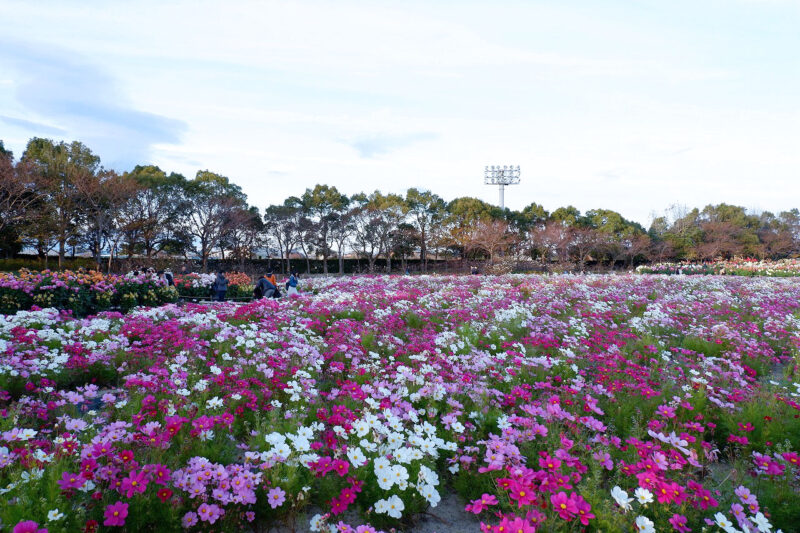 Nabano no Sato is known for its iconic flower festivals that are held throughout the year, allowing you to enjoy different seasonal views each time you visit the park.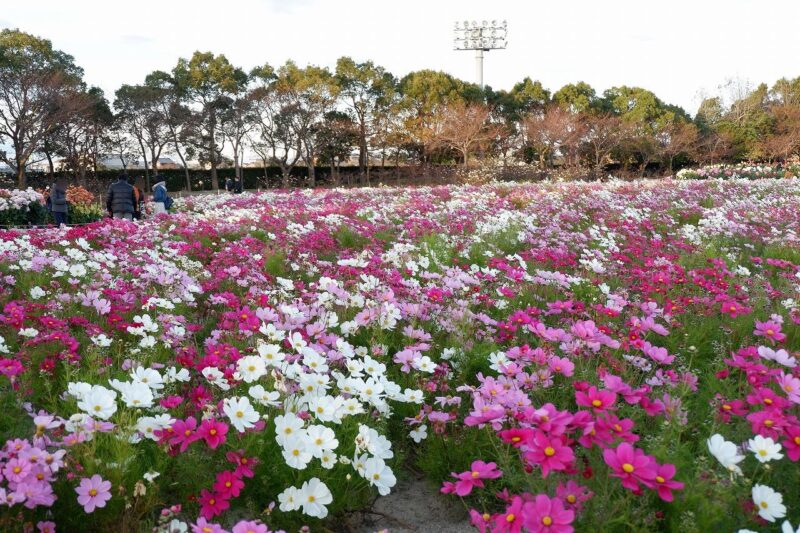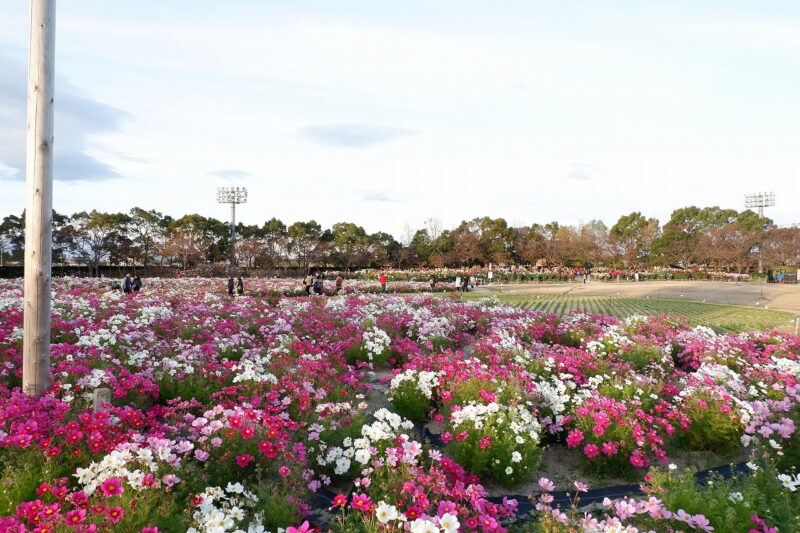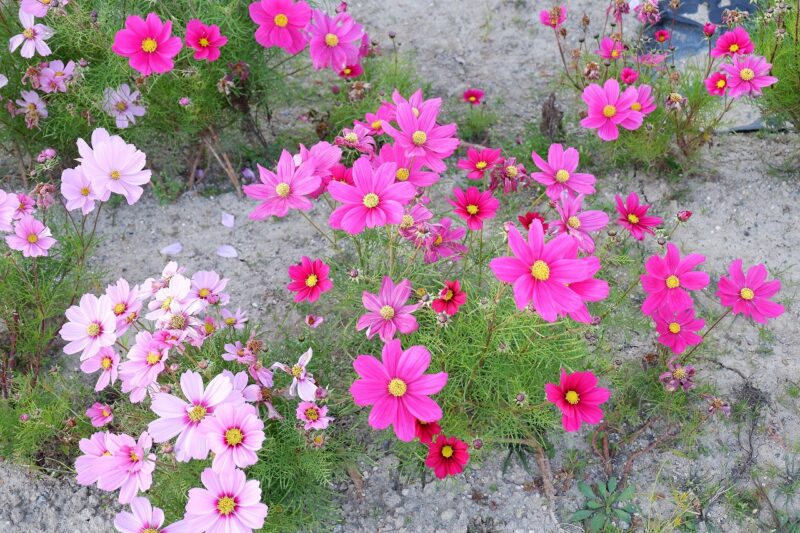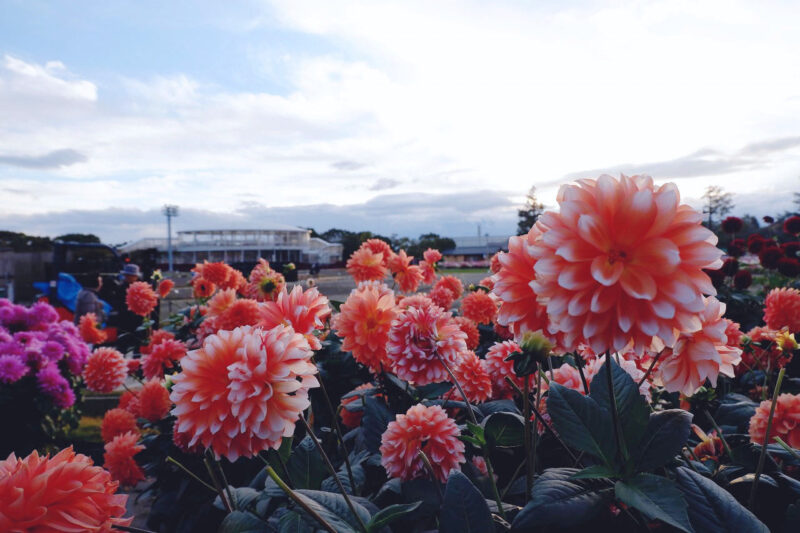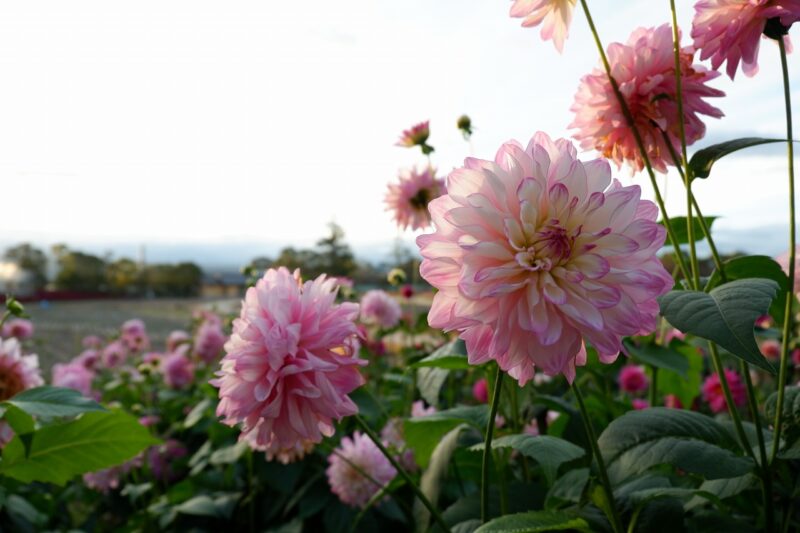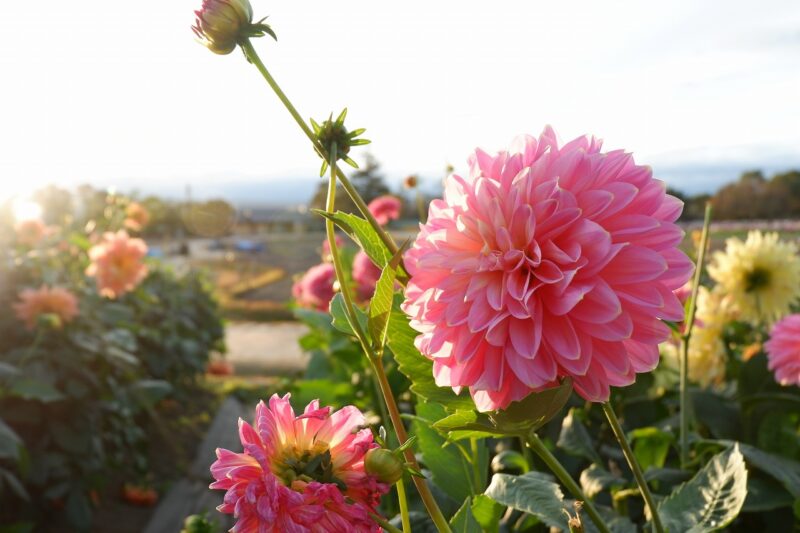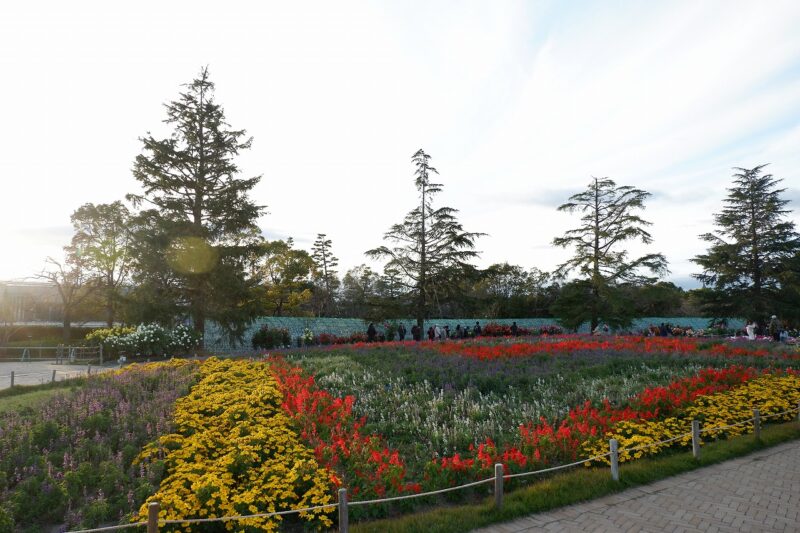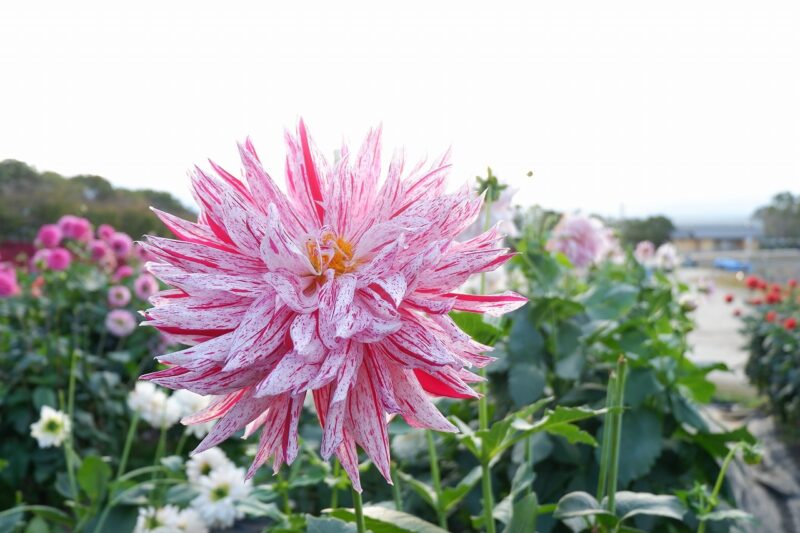 In spring, particularly from early February to late March, you can enjoy seeing  plum trees, weeping plum trees, and Kawazu cherry trees here.
After the plum and cherry trees, a tulip festival featuring over 200 varieties of tulips is held in late spring along with daffodil flowers.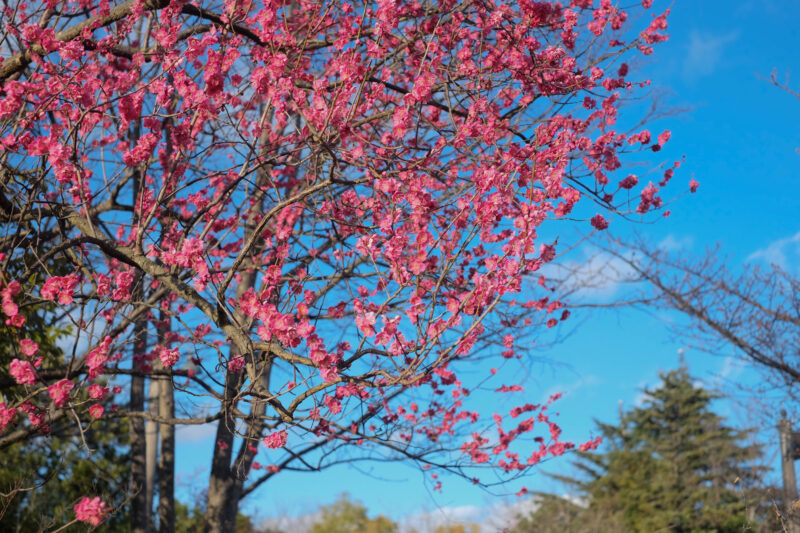 A rose festival with over 800 kinds of roses is held from early May to late July, along with the hydrangea flowers.
In autumn, flower festivals are held annually from September until October, featuring more than 1.5 million cosmos and 3,200 dahlia flowers decorating its fields.
6. Relax yourself at the hot springs!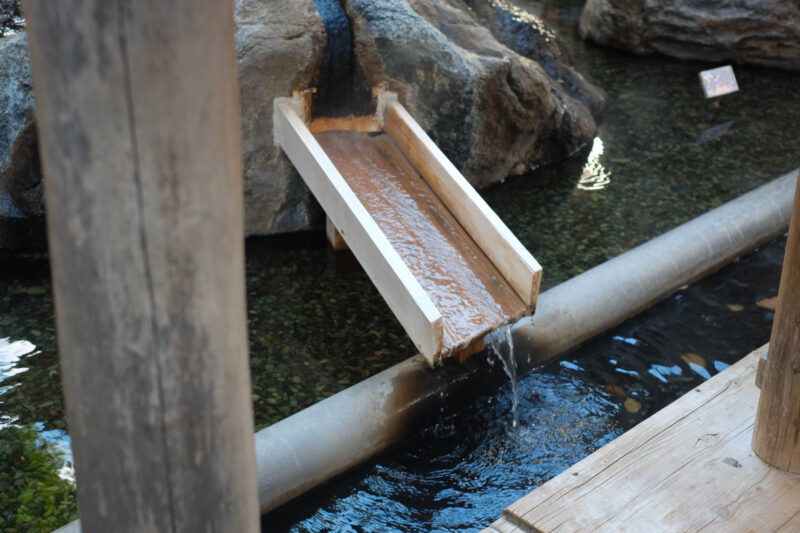 There is also a day spa called 'Sato-no-Yu' within the park, where you can enjoy natural hot springs and open-air baths.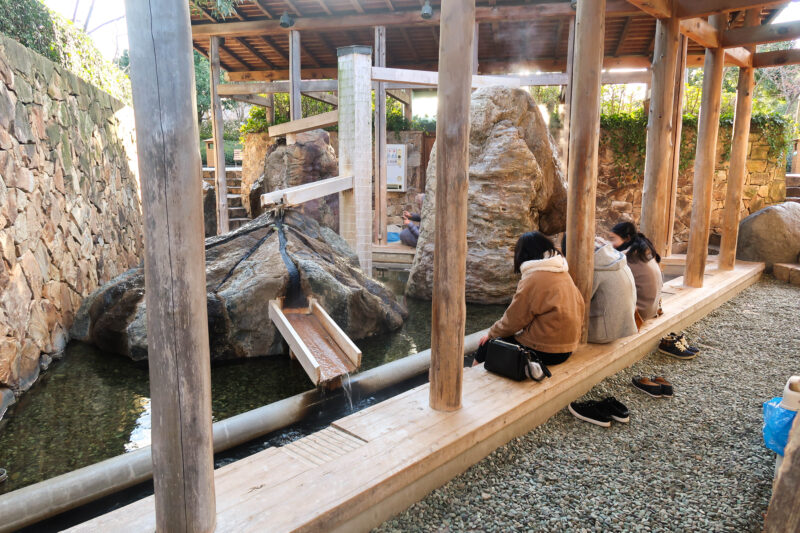 If you don't want to soak your whole body in the hot springs, you can loosen your tight leg muscles by soaking your feet and calves at the free foot baths.
7. Buy some souvenirs at the shop and enjoy some local treats at the cafe!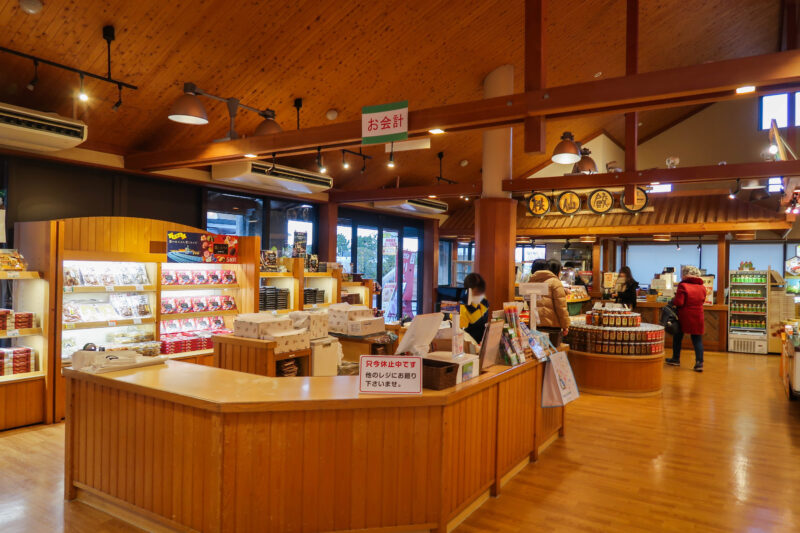 You can purchase Nabana no Sato's limited edition souvenirs at the shop, which are perfect for your friends and family back home.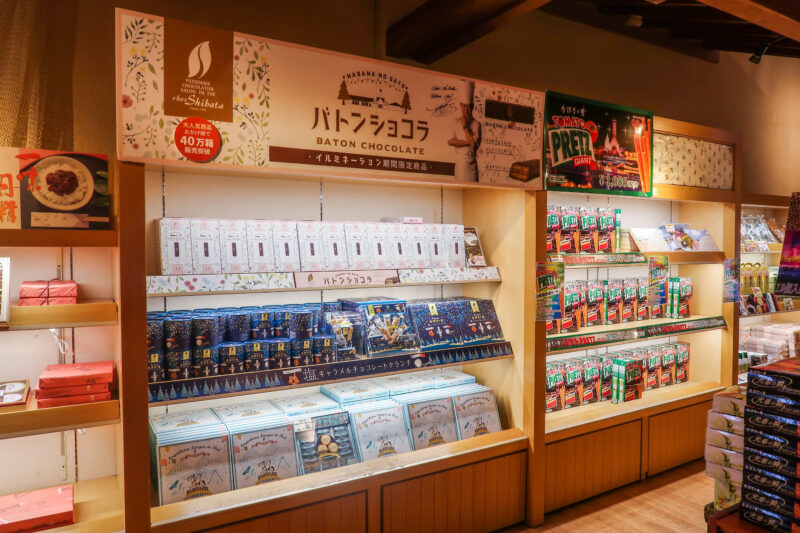 Besides, there is also a cafe area where you can relax and try some traditional Japanese foods.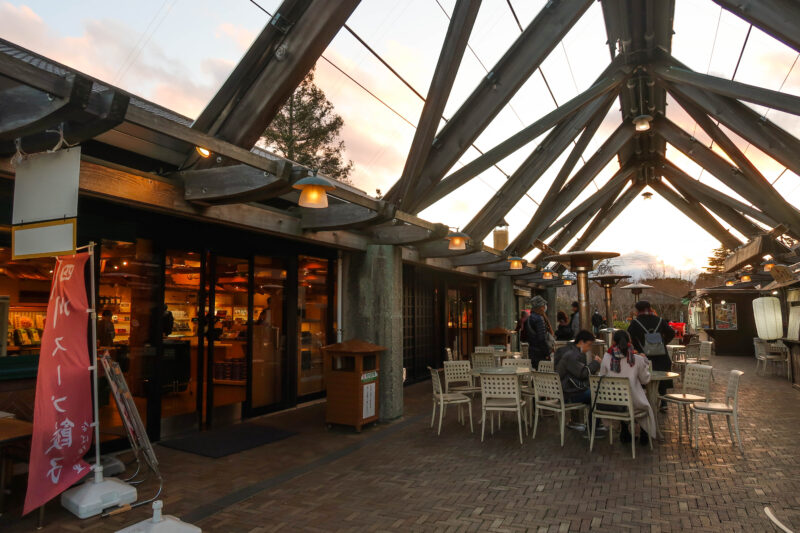 One of the best things to try at the cafe area is 'Zenzai', a Japanese sweet red bean soup with grilled mochi in it.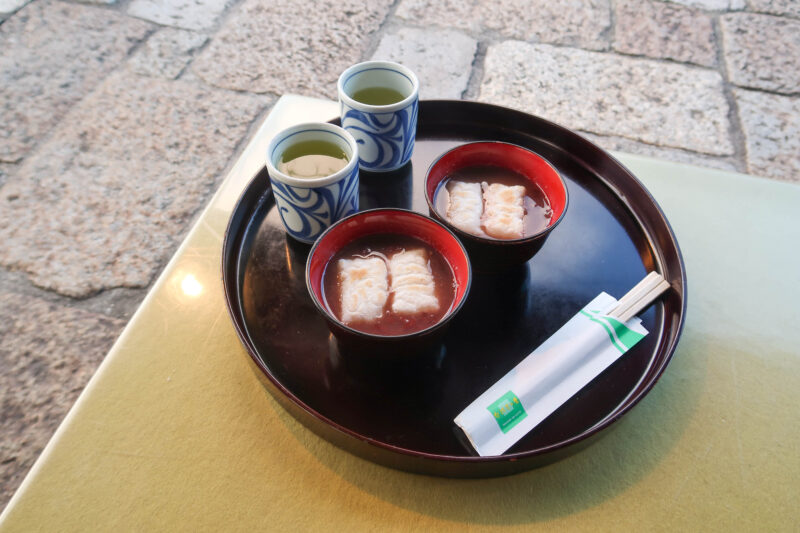 Now that you know how great Nabana no Sato is, how about making a pit stop there when you're visiting Mie next time?
Nabana No Sato's Website (Nagashima Resort)
Nabana No Sato's Map
Read other article from Kintetsu Railway