1-day trip in Mie with Kintetsu Rail Pass 5 day
1-day trip in Mie with Kintetsu Rail Pass 5 day
Last time, I used the Kintetsu Rail Pass 5 Day to travel to Nara. Today I'm going to make a "1-day trip in Mie with Kintetsu Rail Pass 5 day", which is the continuous journey from the Nara trip in 1-day trip in Nara with Kintetsu Rail Pass 5 day article.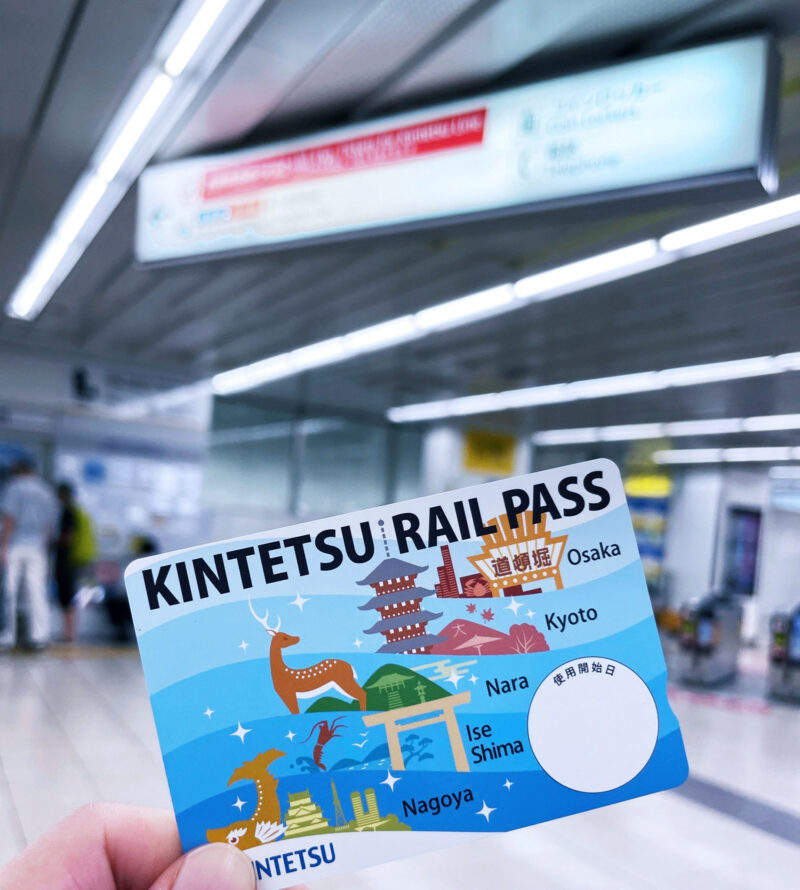 According to the latest article, the 5-day Kintetsu Rail Pass isn't only available for traveling in Osaka and Nara, but it can also be used for traveling to Mie, Nagoya, and Kyoto!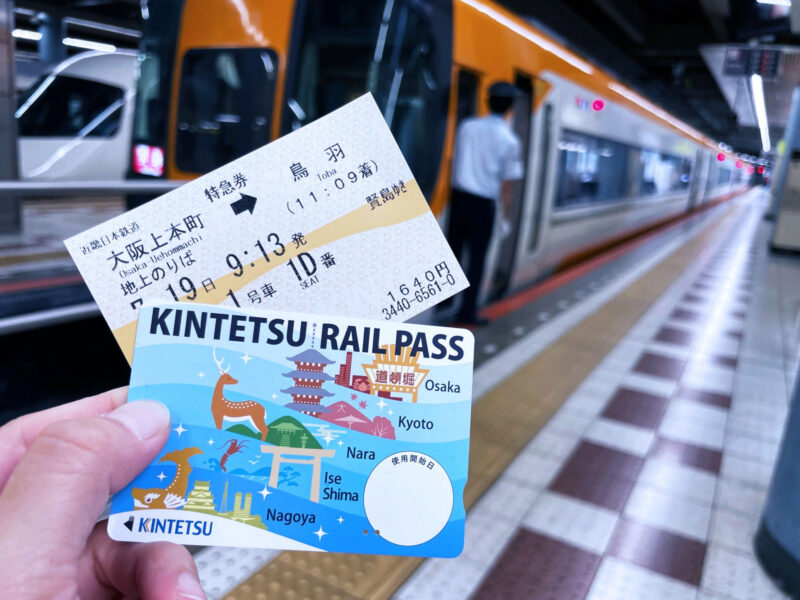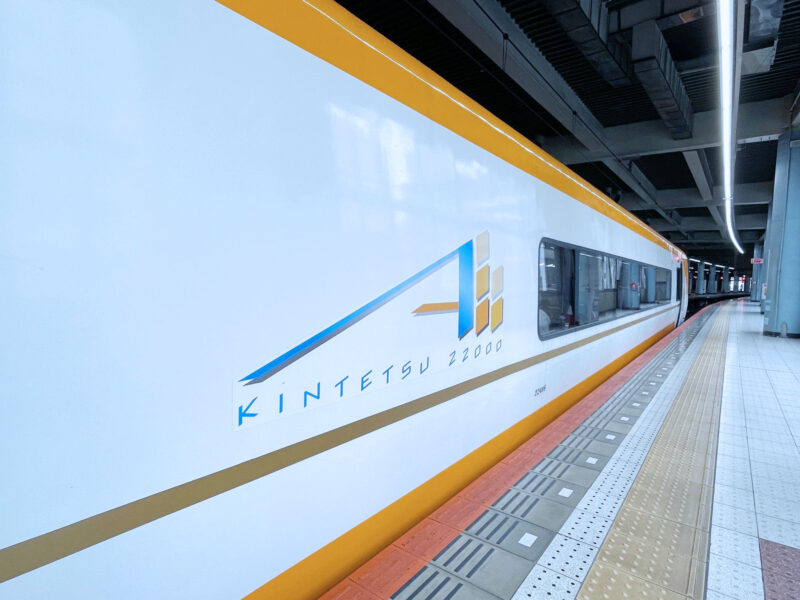 For this trip, I used Kintetsu Rail Pass 5 Day to travel to "Mie Prefecture".
I started our journey in Osaka as I did in the Nara trip, taking the Kintetsu Limited Express from Osaka-Uehommachi station to Toba station for 2 hours. The Kintetsu Rail Pass covers the travel cost to Mie, but I have to purchase a Limited Express ticket additionally for 1,640 yen.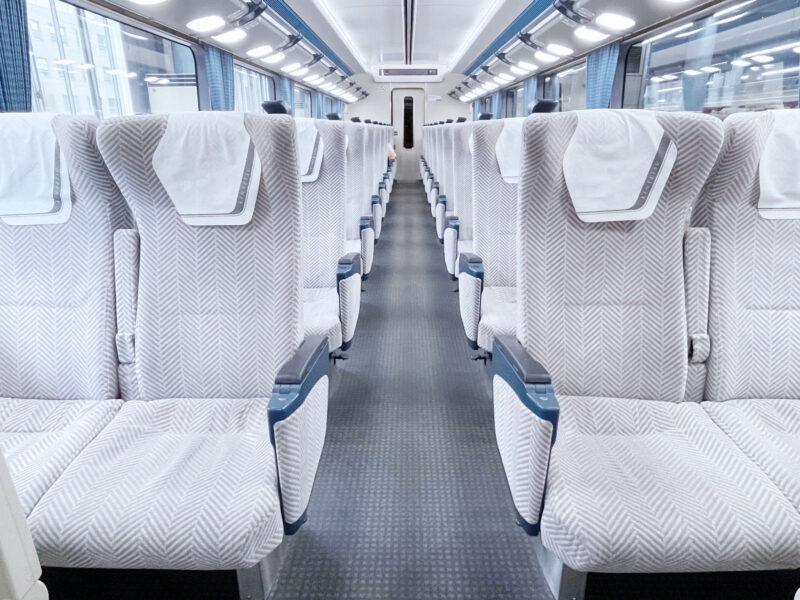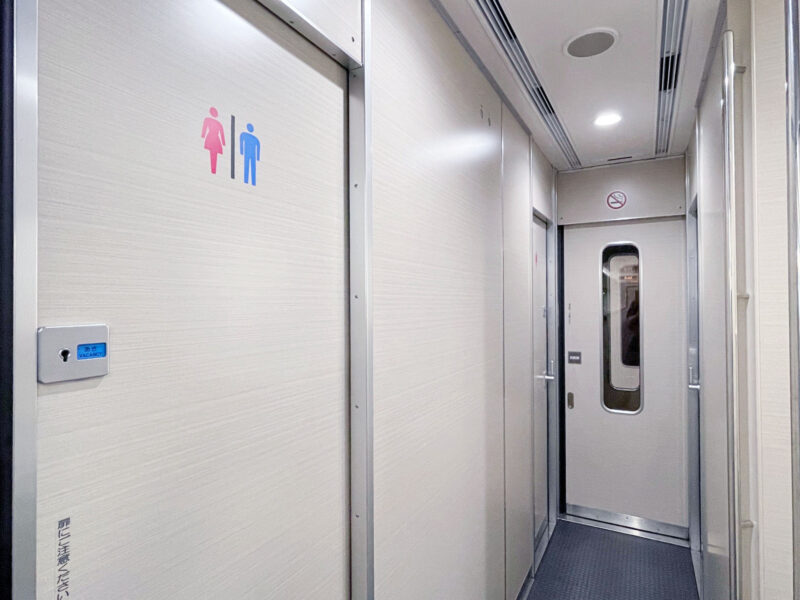 If you have a lot of luggage, you don't need to worry about it because Toba station provides storage lockers service all over a station, so you can leave your stuff here and enjoy the trip without being worried.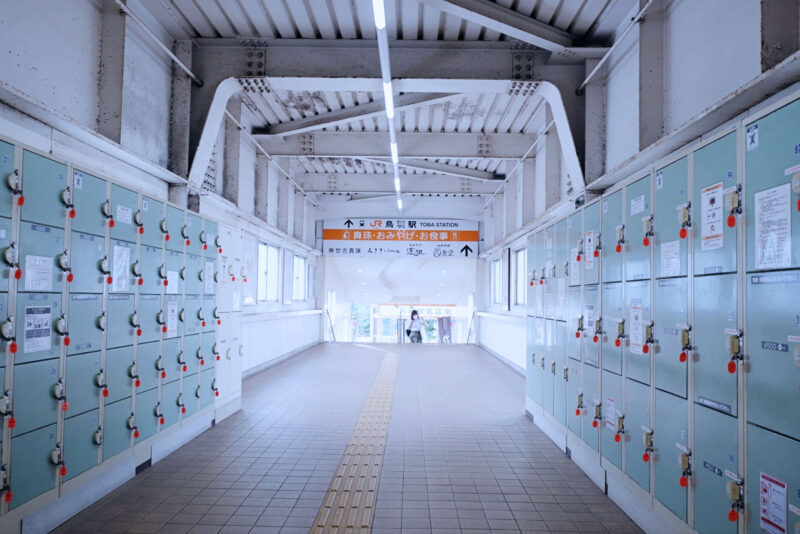 The first destination after I arrived at Toba station was Ama Hut "Hachiman Kamado", where I could meet "Ama-san", the women with Mie traditional occupation.
From Toba station, I took a free service bus bound for Hachiman Kamado from Toba Station.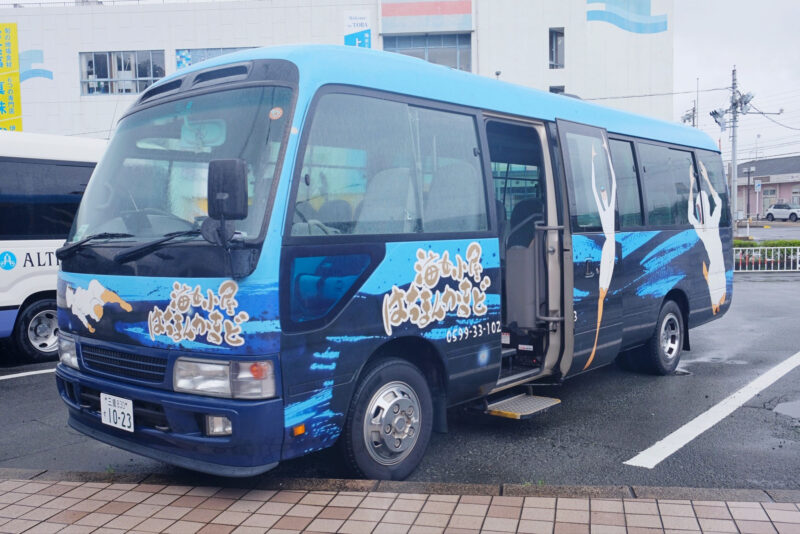 "Hachiman Kamado" is the name of Ama-sans hut.
Who is Ama-san?
"Ama-san" is a Japanese fisherwoman who catches animals like fish, shrimp, and shellfish for sale. And they dive into the sea by themselves!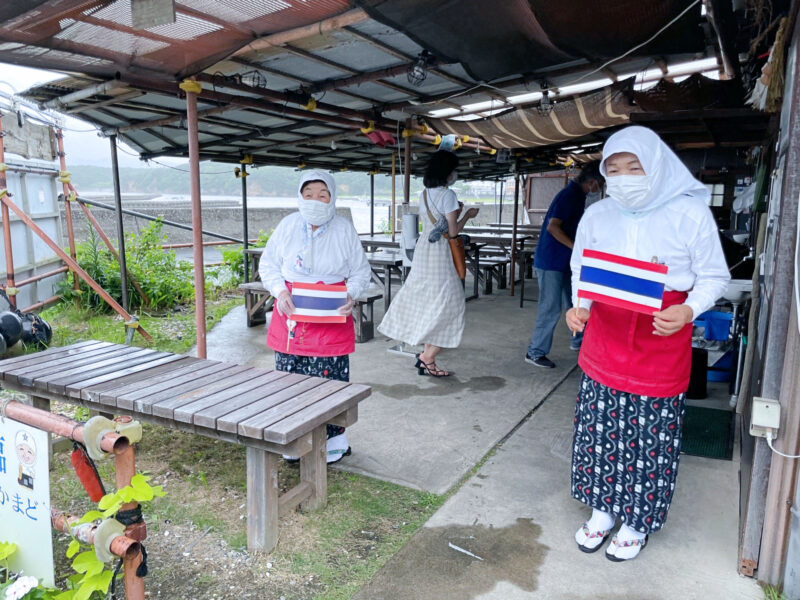 Ama-san is a professional diving woman who catches fish, shrimp, and shellfish under the sea. Nowadays, there are more than 1,000 people working as Ama-san in Toba City and Shima City. This occupation has around 1,000 years of history in Japan. And we can say that this career becomes one of the signatures of Mie prefecture.
If you have a chance to experience Ama-san's life and learn how they dive, you will be excited and surprised!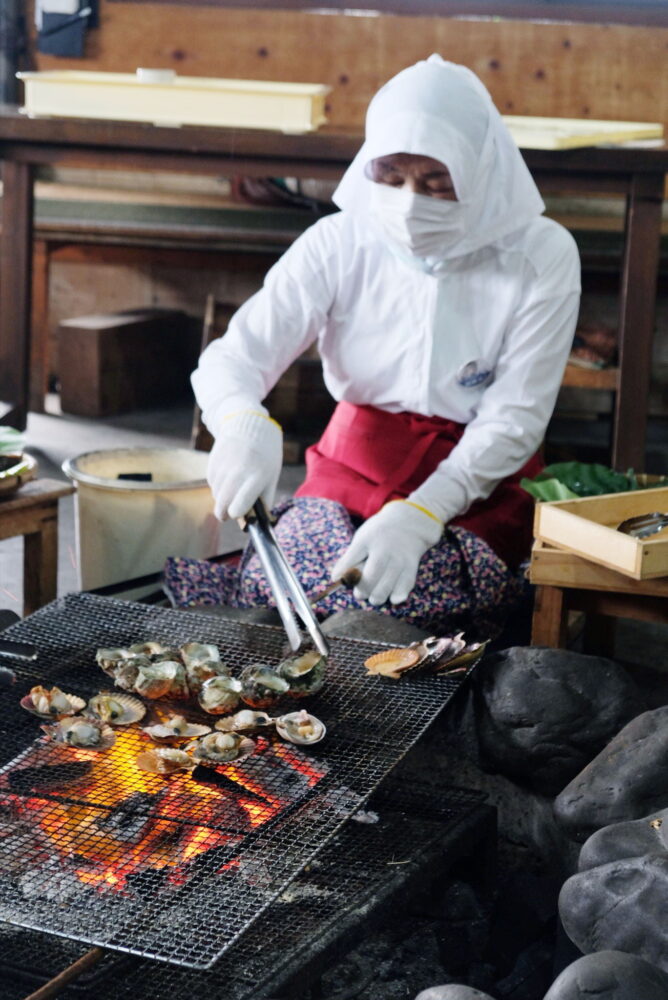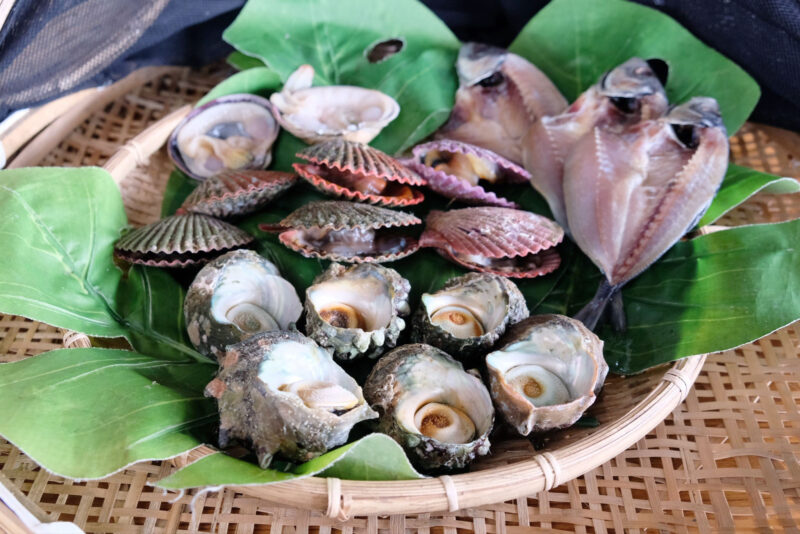 This time I didn't go diving with Ama-san, I focused on the delicious seafood they caught. When Ama-san served fresh shellfish to us, they provided a grill service too.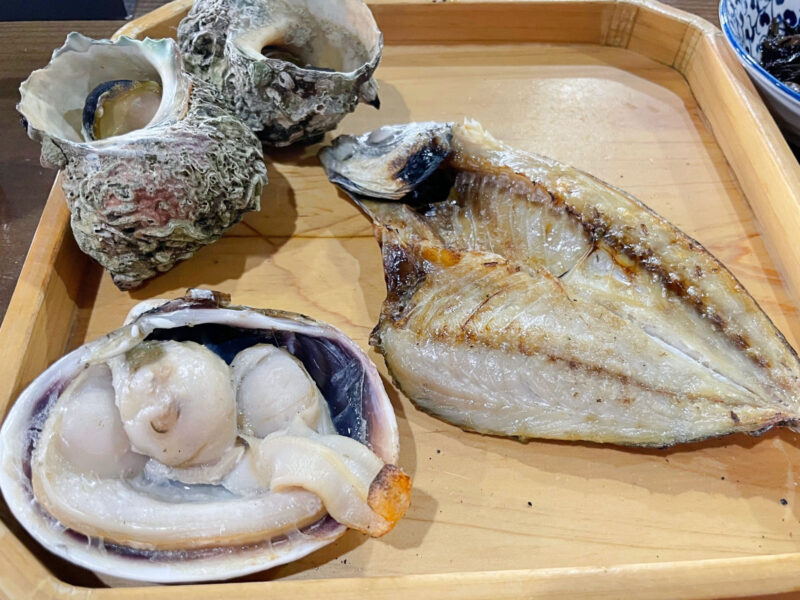 We can also choose a course we prefer, such as Ise shrimp course, shellfish course, or a seafood full course.
While waiting for seafood grilled by Ama-san, we can also chit-chat with them. During this memorable time, we can see how nice and friendly Ama-San is.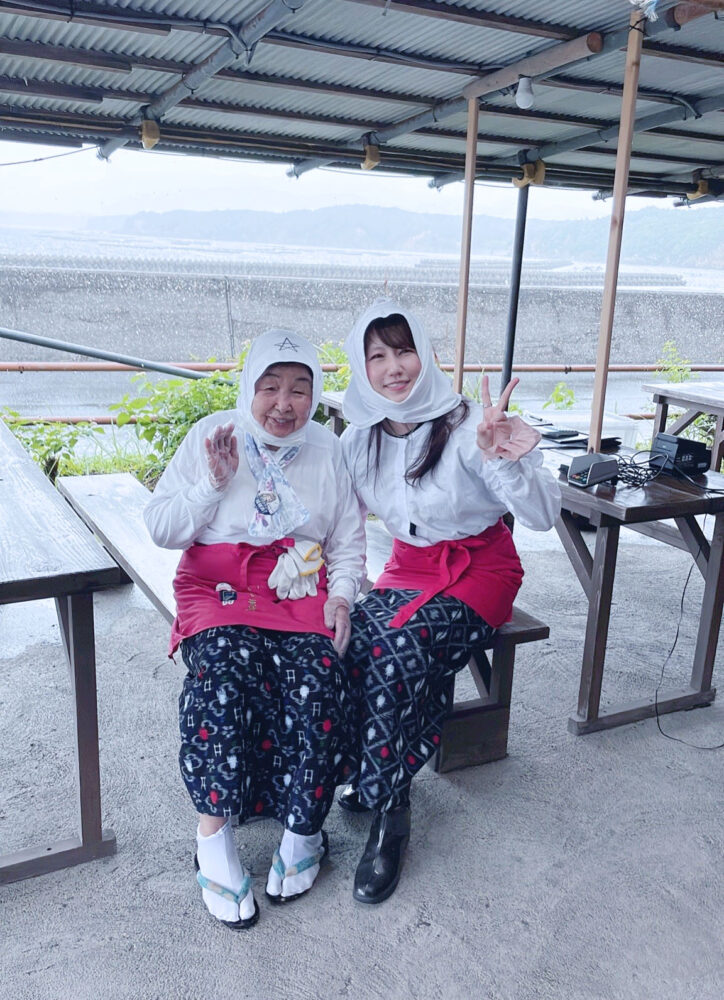 If you go to Hachiman Kamado, don't miss a chance to meet Miss Reiko Nomura, the oldest Ama-san in Japan. Now, she is over 90 years old, but she is very strong and healthy. Reiko Nomura is so famous that everyone wishes to meet her when visiting Hachiman Kamado.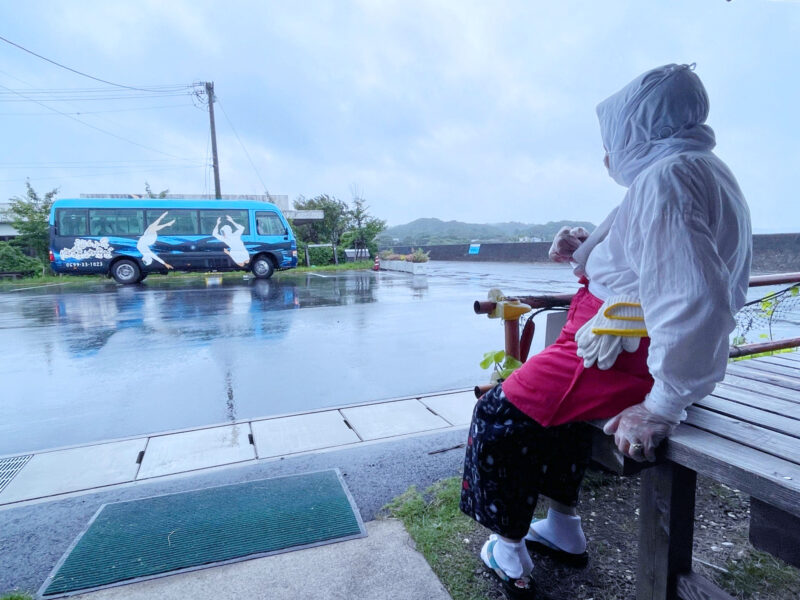 After traveling around Ama-san village, I took a bus back to Toba station and then took a cruise ship called "Shima Marine Leisure", which is a sightseeing cruise ferry traveling along Toba Bay and Dolphin Island. Besides, there is a path connecting Toba station with TOBA Marine Terminal, so it's very convenient to walk to the port.
At the terminal, there is a lounge on the second floor with a coffee shop. But if you are not a coffee lover, here also has a garden where you can walk around, watch the beautiful scenery and take a picture while waiting for a ship.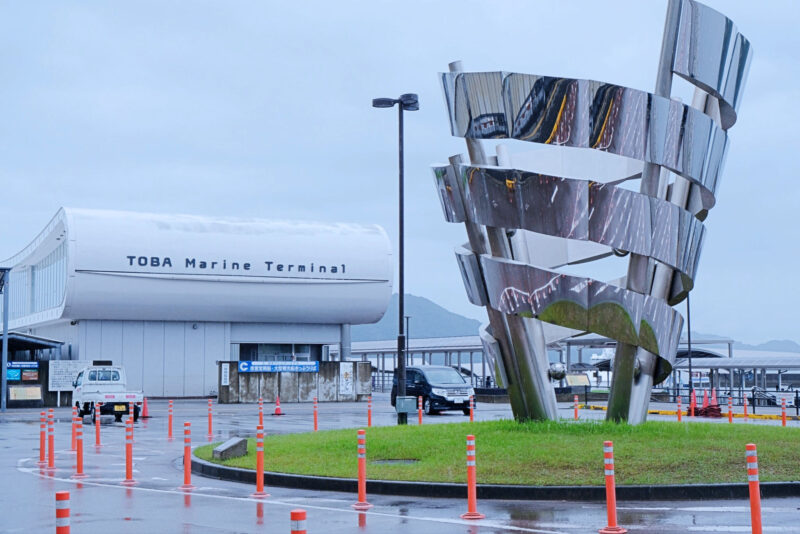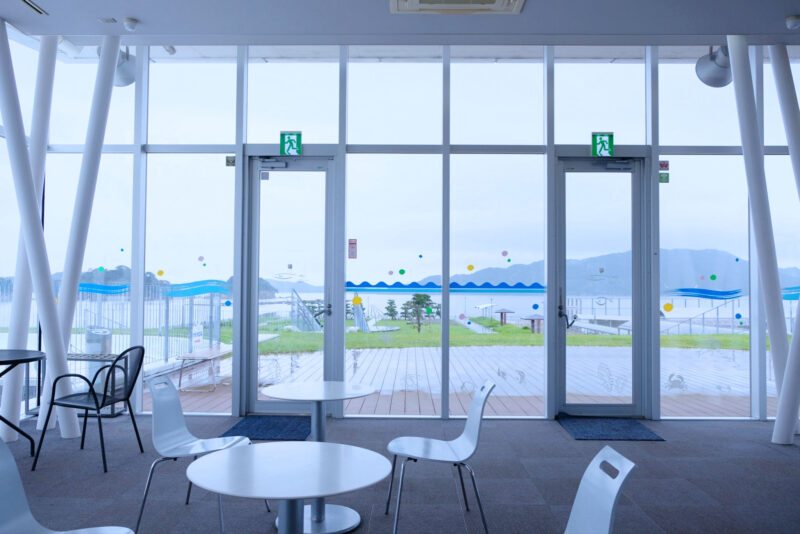 I took a cruise ship across from TOBA Marine Terminal to "Iruka-jma", known as "Dolphin Island", for about 15-20 minutes. The ticket fee is 2,000 yen per ride.
By the way, what made this cruise ship special is its unique design and decoration, which is inspired by the Japanese folk tale called "Urashima Taro". The hull was designed as the Ryugu Castle, decorated with white color and Sakura pattern. And a passenger cabin was simulated Underwater Land.
This cruise ship can accommodate 360 people per ride.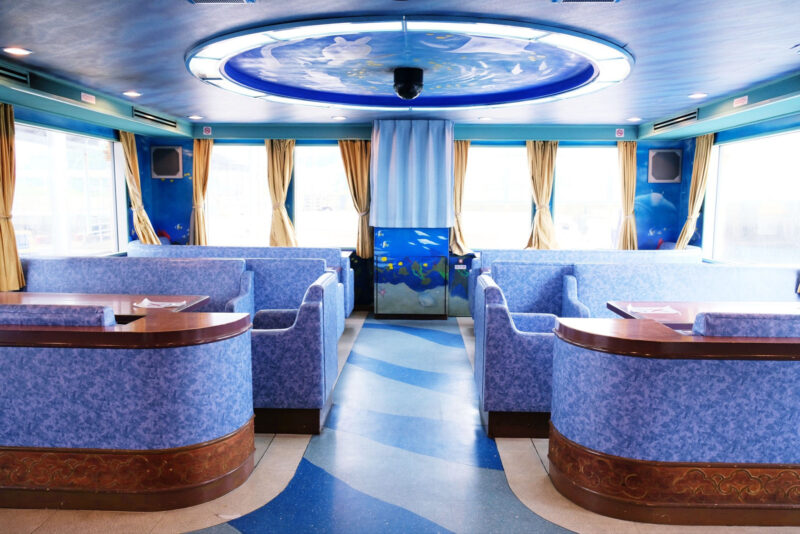 There is an aquarium on Dolphin Island called "SHIMA MARINELAND", where we can enjoy doing a lot of activities, such as watching a dolphin show and a sea lion show. Moreover, we can also touch and feed the dolphins. And there are adorable otters that we can play with or shake hands with them.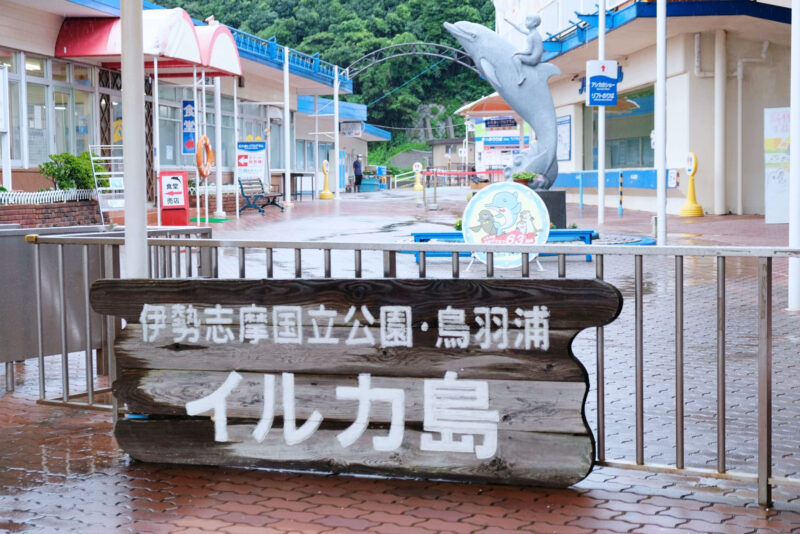 In addition, there is a courtyard on Dolphin Island where you can sit and relax. And you will find a pink dolphin sculpture there.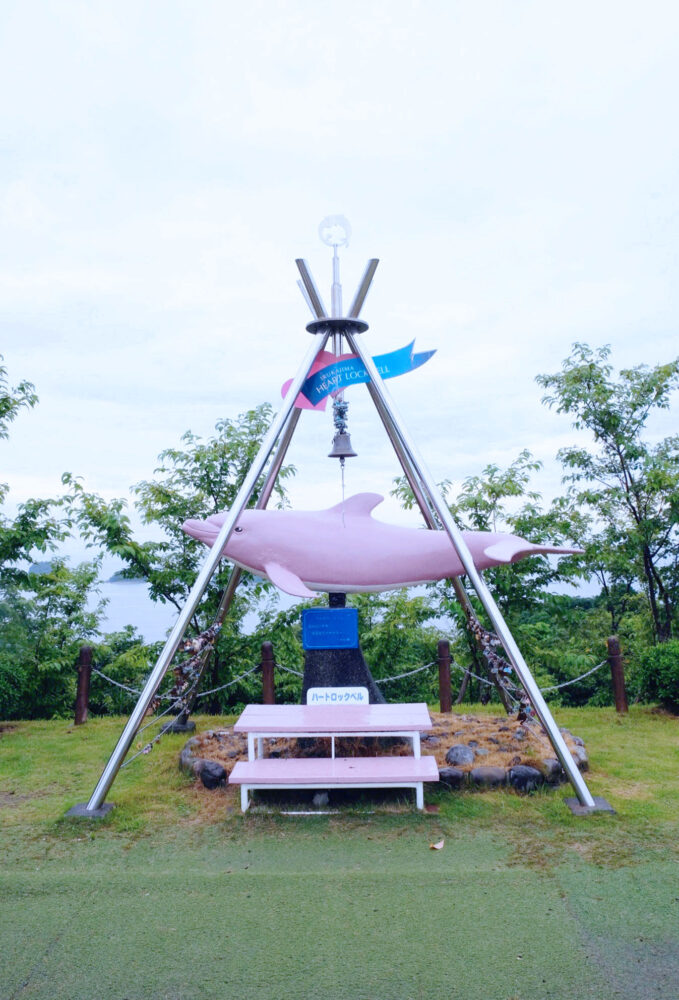 Local people believe that this pink dolphin will bring good luck and happiness to anyone who meets it. Or if you meet it together with your couple, your love will live forever. With all this belief, this sculpture becomes a popular meeting point for the couples and families.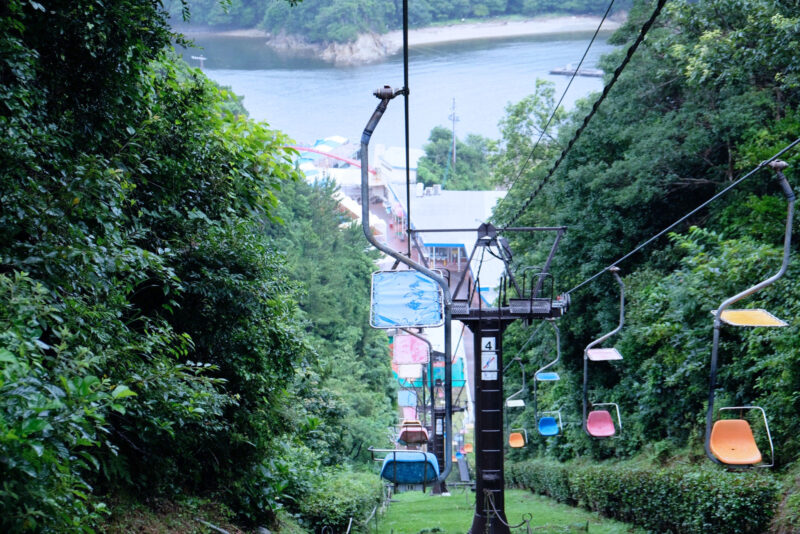 Before watching the dolphin show, there is an activity called "Meet the dolphins" that we can stay close to the real dolphins and touch them. We can see their cuteness closely and touch their heads gently.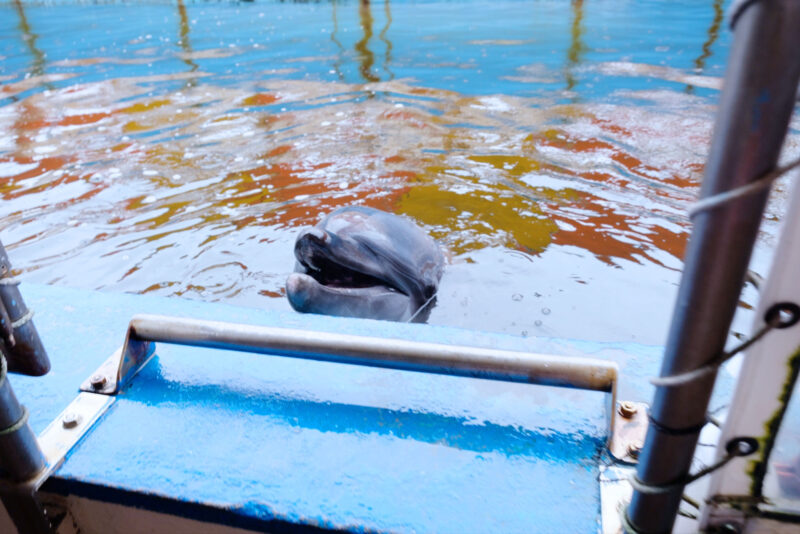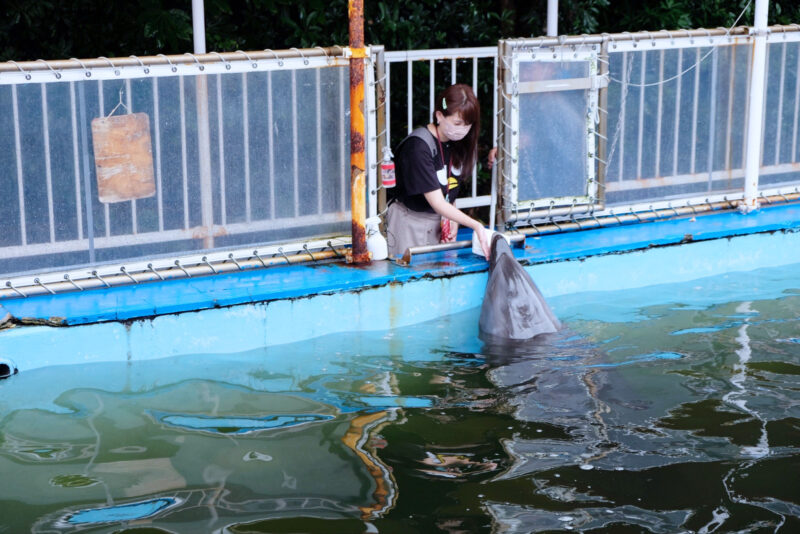 By the way, we must be careful because they might be frightened. After touching the dolphins, don't forget to wash your hands and use alcohol hand gel.
The aquarium arranges a timetable for this activity, so you should check it in advance.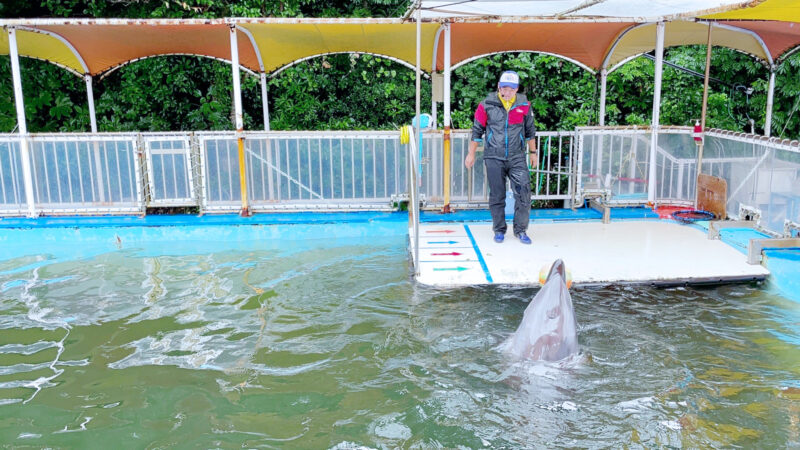 Besides, the adorable otters are waiting for us to shake our hands. The staff will open a small hole to let us hold otters' hands.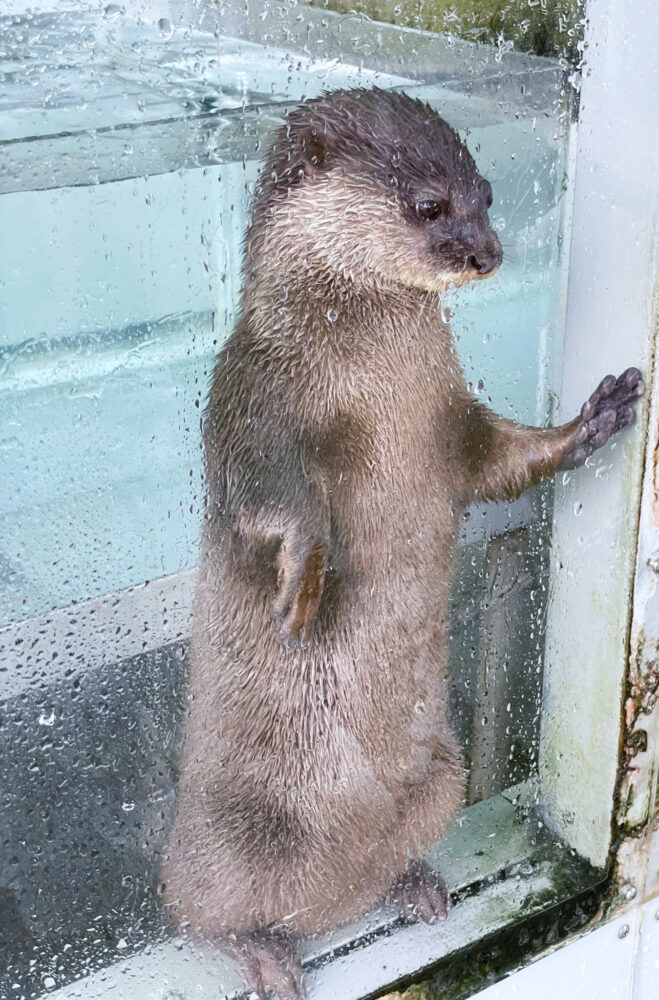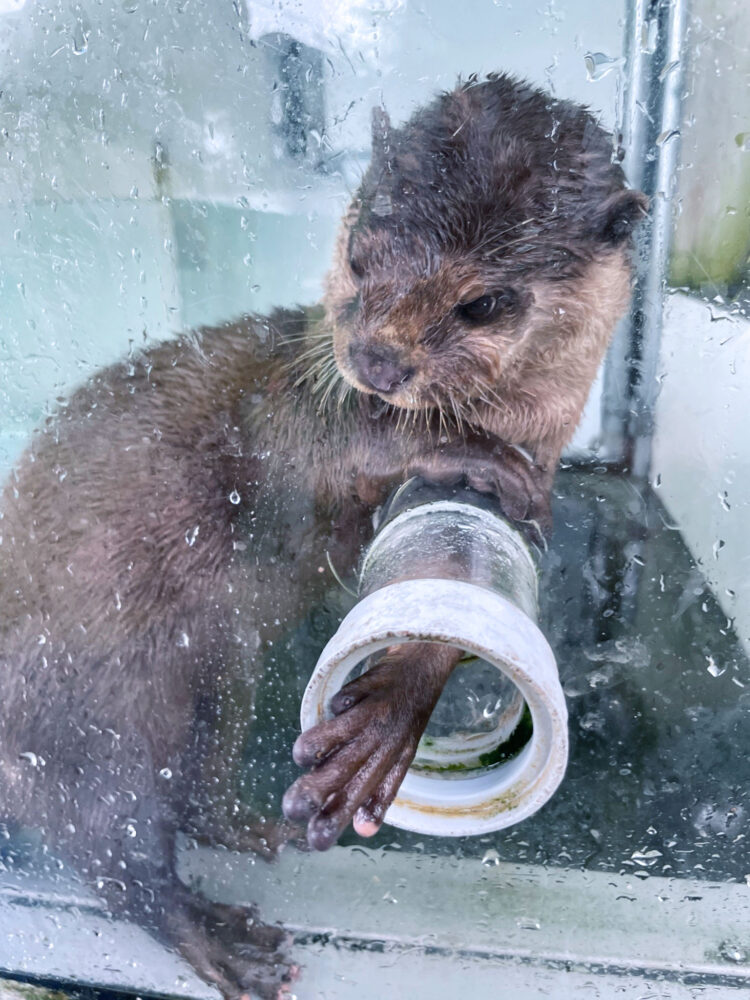 There are many seats available for the sea lion show. The adorable sea lions will perform their talent in various gestures. This activity will show you how cute they are.
Apart from the sea lion show, I think all animal shows are activities you shouldn't miss when visiting this aquarium.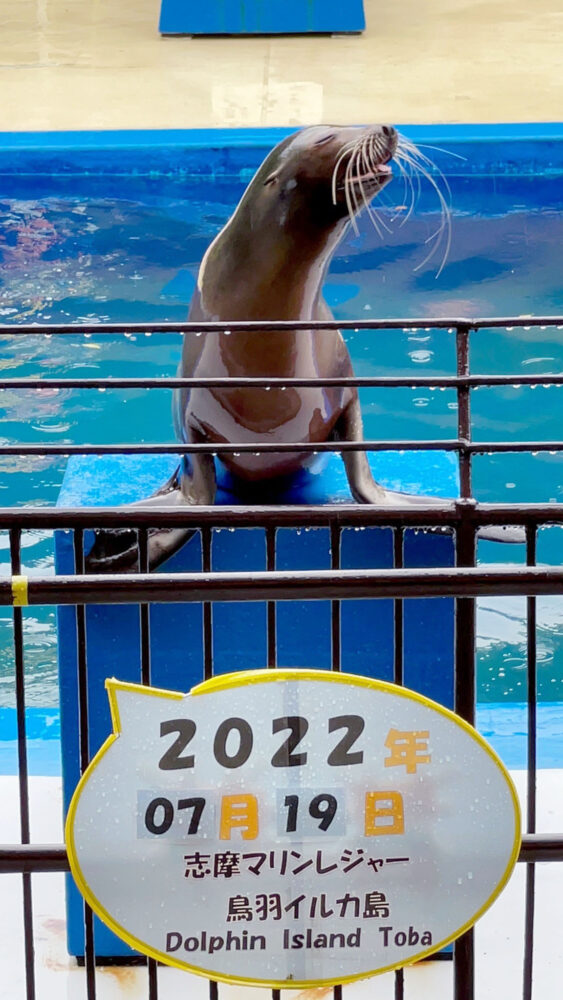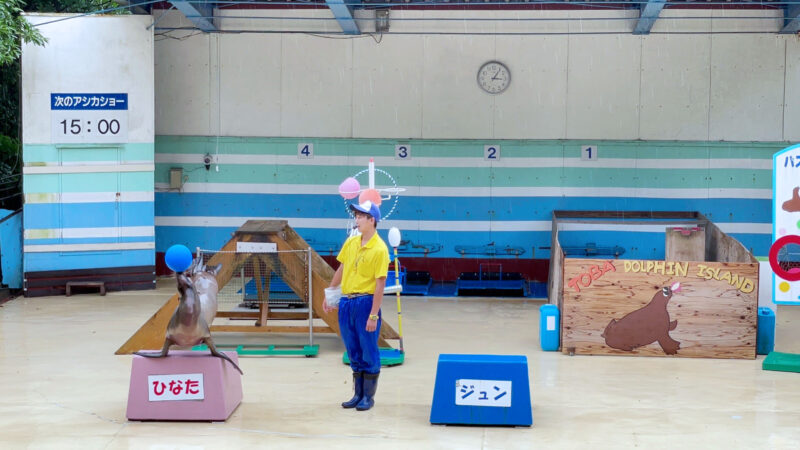 After enjoying all activities in this aquarium, I took a ship back to the shore. My next destination is "Shiroyama Park", which is located near Toba station, so we can easily walk from the station to the park.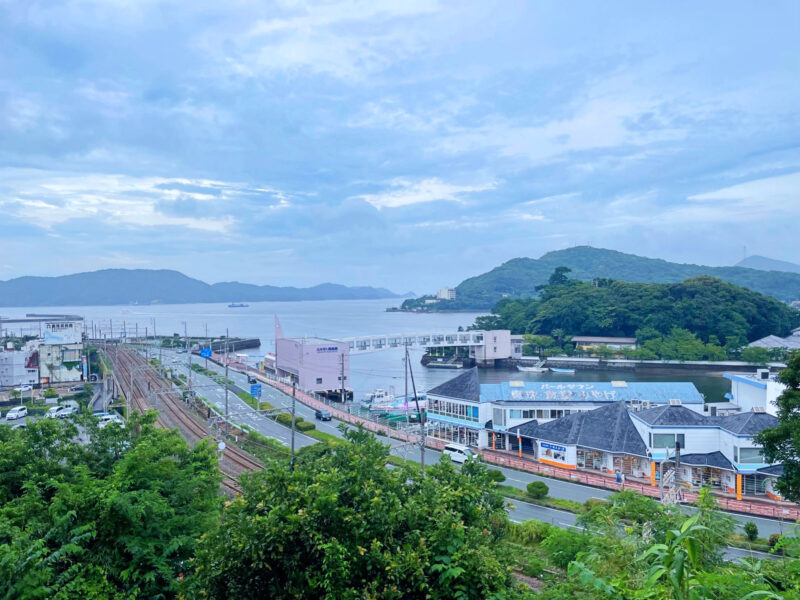 At the top of Shiroyama Park, I found a sightseeing spot with the beautiful scenery of Toba Bay. This place is also the location of the TOBA sign, a photogenic spot of this park, where I could take a photo of the memorable moment in Toba city with a nice background of Toba Bay.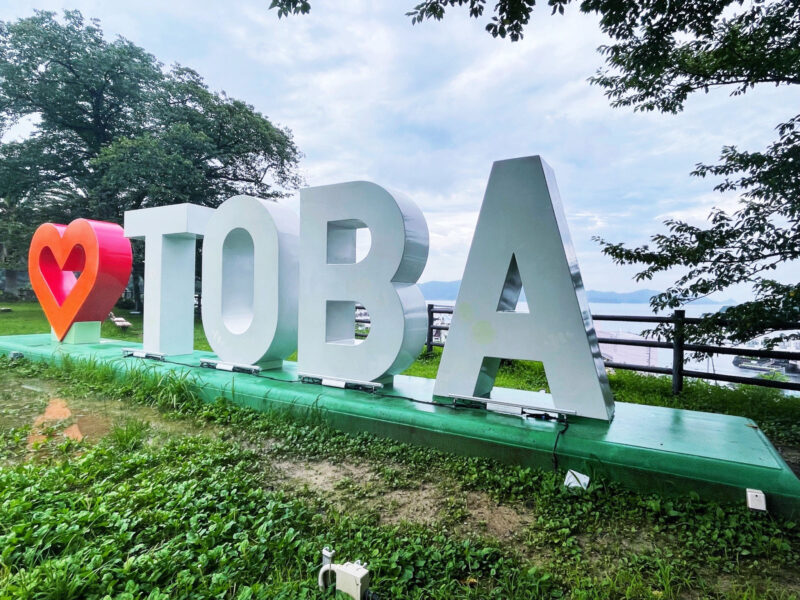 If you visit Shiroyama Park in the spring season, we are certain that your camera will be full of the blooming Sakura photos. By the way, the beautiful scenery of Shiroyama Park made this trip end with an impressive moment.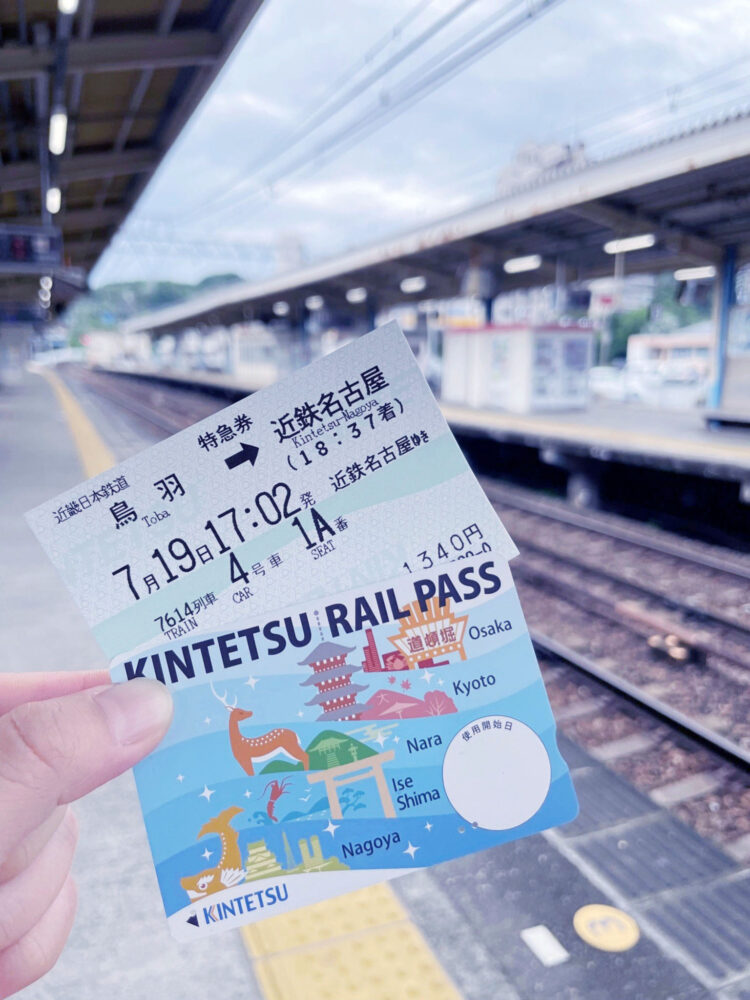 After Mie one-day trip ended, I took the Kintetsu Limited Express back to Nagoya by using Kintetsu Rail Pass 5 day. This pass ticket also covers the travel cost from Toba Station to Nagoya Station. We just have to additionally purchase a Limited Express ticket for 1,340 yen.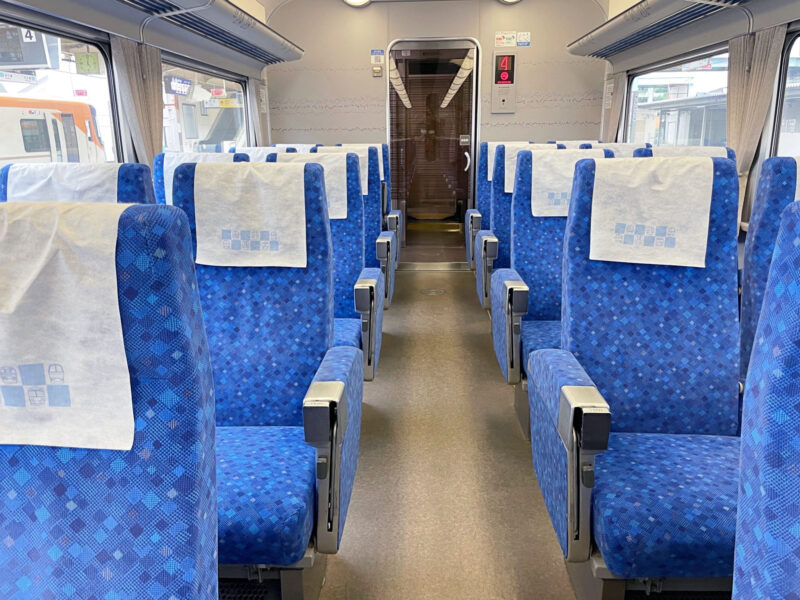 So here is our review of a one-day trip in Nara and a one-day trip Mie with Kintetsu Rail Pass 5 Day.
Even though I used this pass only for 2 days, 3,900 yen is really worth the price! So, if you have more time for a 5-day trip, it's even more worthwhile. Traveling to each city per day will be the perfect plan.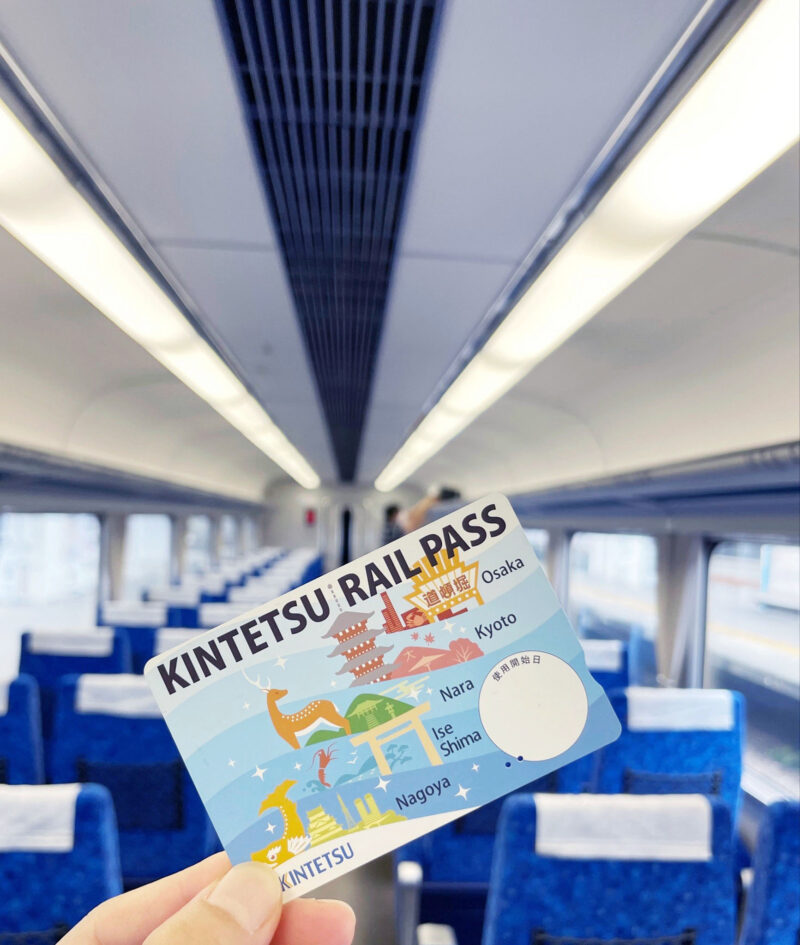 By the way, if I travel anywhere else on my next trip, I will tell you my journey story again.
See you next trip!
Read other article from Kintetsu Railway