1-day trip in Nara with Kintetsu Rail Pass 5 day
1-day trip in Nara with Kintetsu Rail Pass 5 day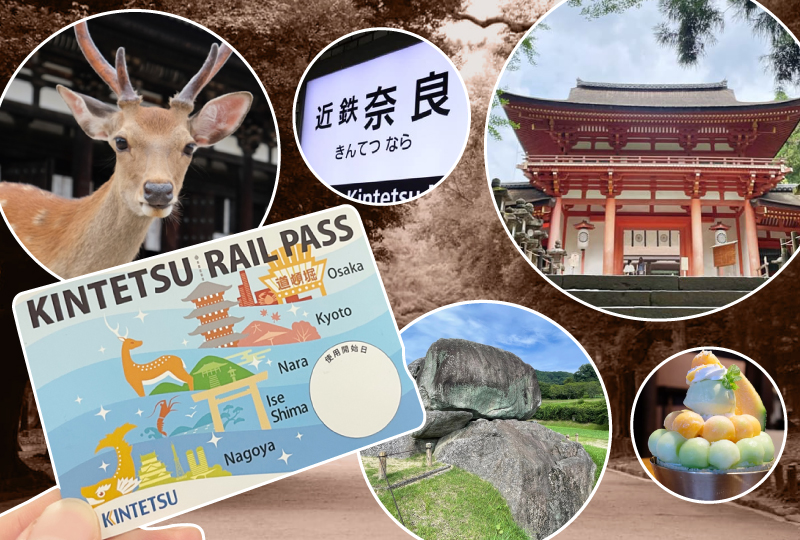 Nara is one of the most popular prefectures for traveling in the Kansai region, so many people didn't hesitate to add this place in their travel plans. If you are looking for some rail pass to save cost while traveling in this area, today we are going to review "1-day trip in Nara with 5 Day Kintetsu Rail Pass".
On this trip, I started the journey by catching the train at Osaka, using the Kintetsu Rail Pass 5 Day. The next day, I used the same pass ticket to travel to another place.
Anyway, this feature will take you to a one-day chill-out trip in Nara first.
Let's get started!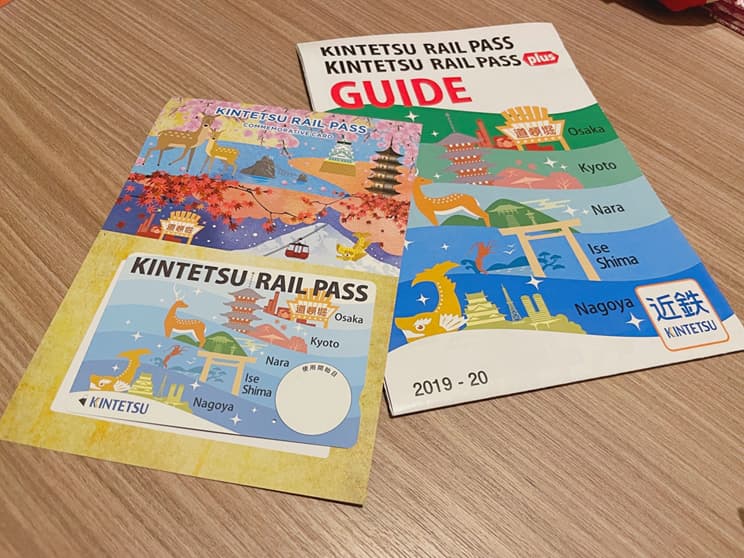 Using the Kintetsu Rail Pass, I started my journey by taking the Kintetsu railway from Osaka-Namba station to Kintetsu-Nara station.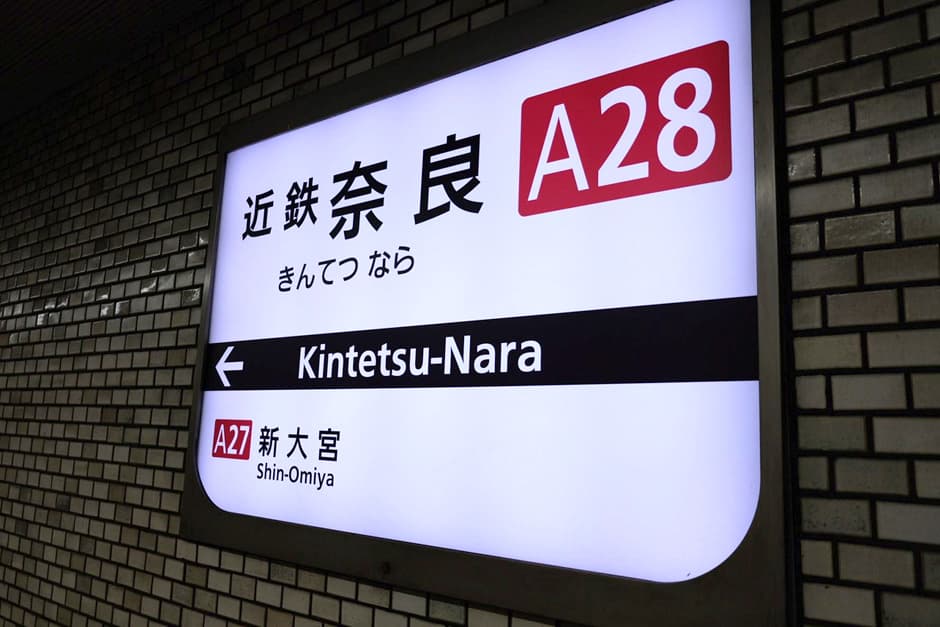 After that, I went straight to the first destination of this trip, "Nara Park", the public park where we can walk only 5 minutes from Kintetsu-Nara station. This is so close and convenient.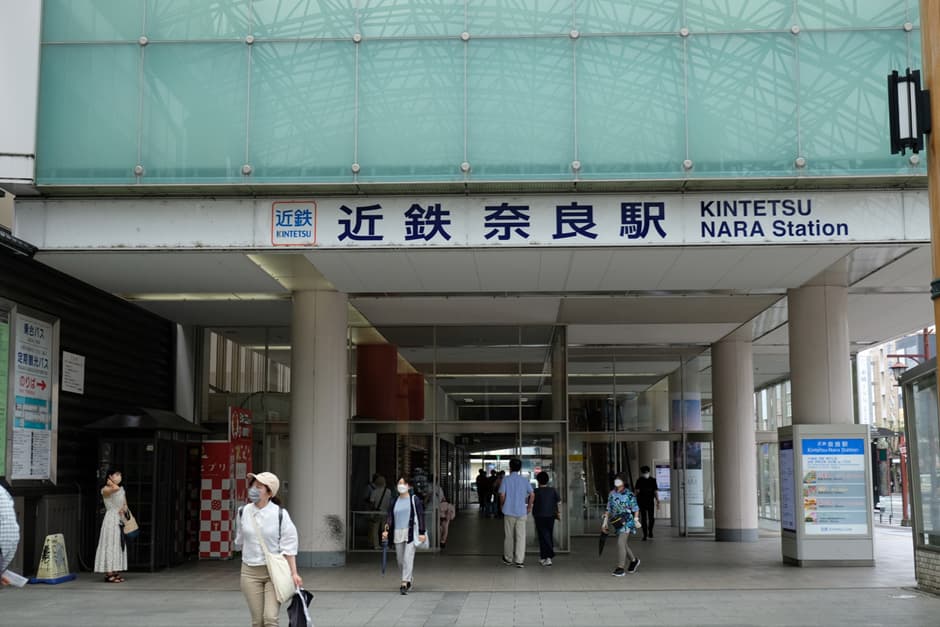 Index
1. Nara Park
"Nara Park" is a big old public park in Japan, built around 1880 or 142 years ago. This park has a lot of adorable deer that always welcome tourists.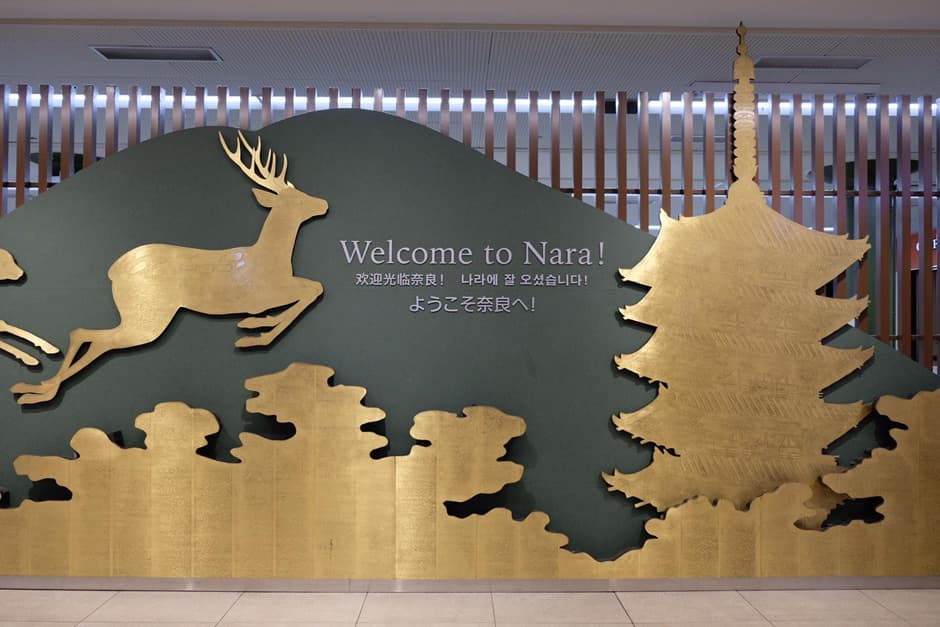 For people who love Japan, there is no one who doesn't know Nara Park. If you think about Nara prefecture, you must think about the deers in Nara Park first.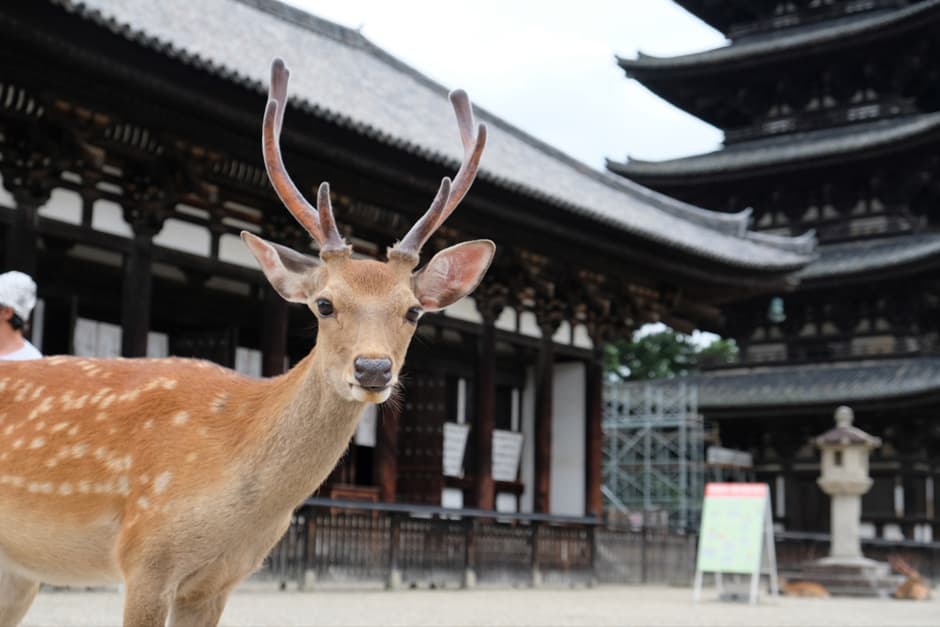 You will meet adorable deers wandering around the park as soon as you reach Nara Park.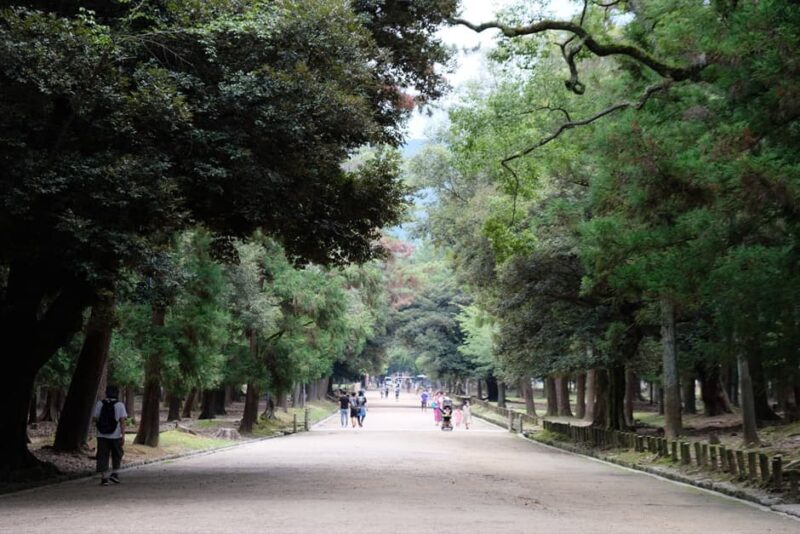 In this park, there is a senbei store where you can buy a senbei to feed a deer and take a photo with them.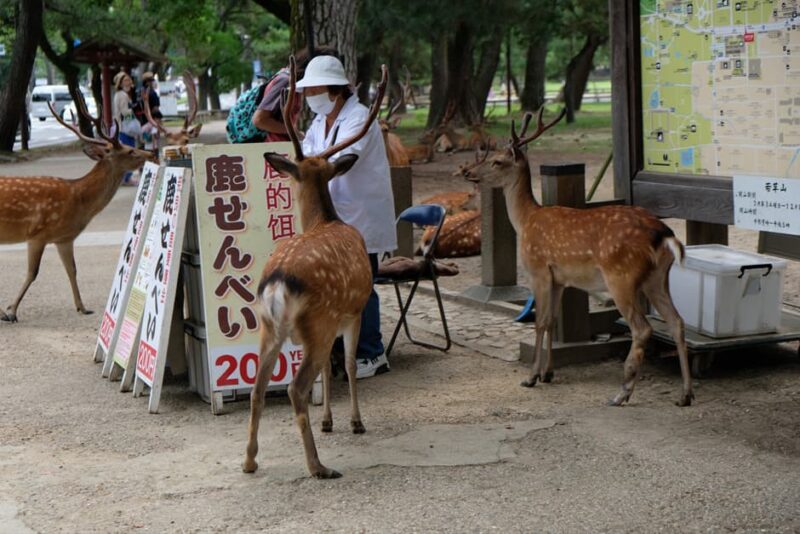 After that, I went for a walk, enjoyed the view, took a photo, and chilled out in the garden.
By the way, there is a landmark point we would like to recommend everyone to chill out and take a photo. This place is "Ukimido Pavilion".
2. Ukimido Pavilion
Ukimido Pavilion is a hexagonal water pavilion located in Nara Park. In addition to its beautiful design, the travelers can relax and enjoy the 360 degrees views of the surrounding scenery.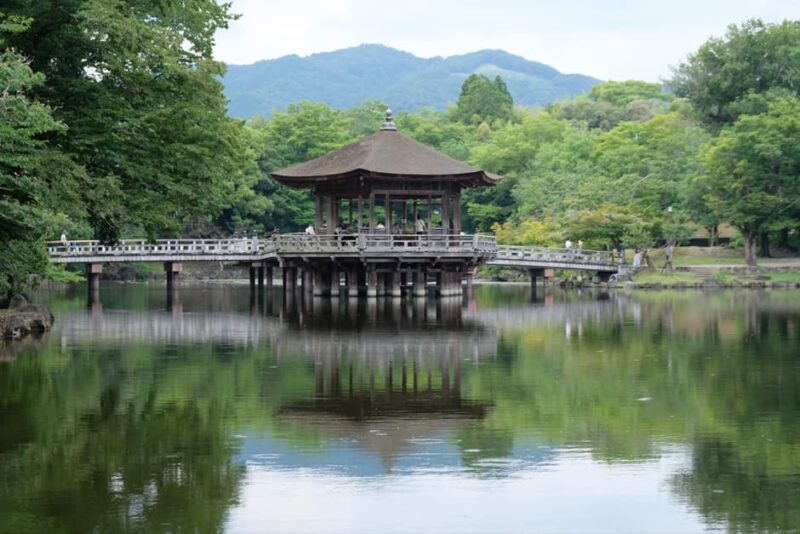 Moreover, there are many Sakura trees (Cherry blossoms) around the Ukimido Pavilion. In Spring, this place becomes another good Sakura viewing spot.
3. Kasuga Taisha Shrine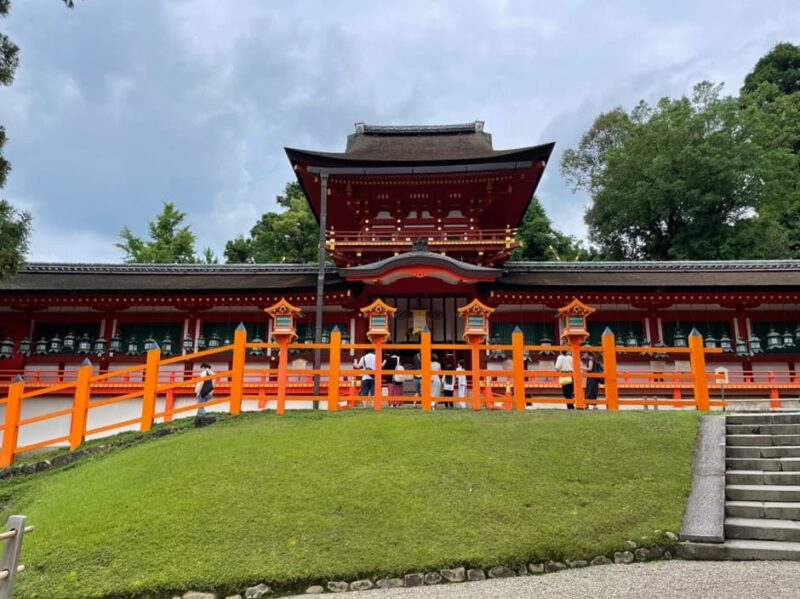 Next, we will continue traveling to Kasuga Taisha Shrine, a sacred place located near Nara Park.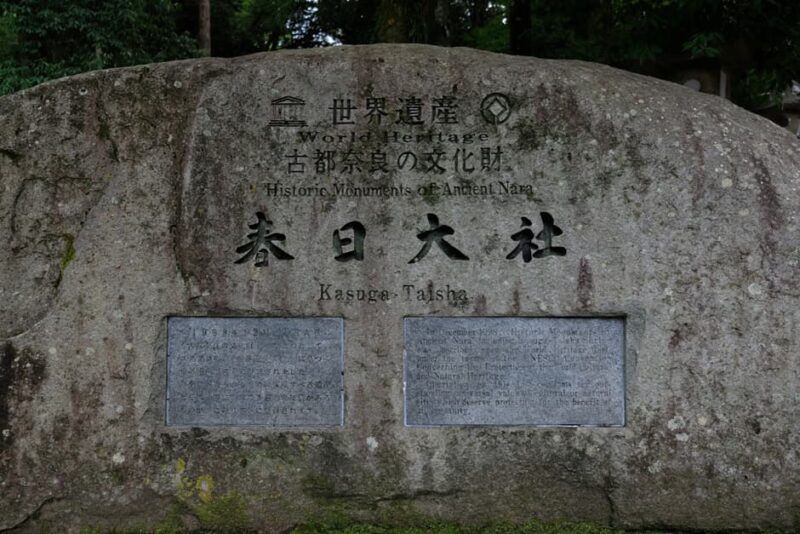 This Shinto shrine was built more than 1,300 years ago, it was the tutelary shrine of the Fujiwara clan. Importantly, Kasuga Taisha Shrine is registered as a World Heritage Site by UNESCO.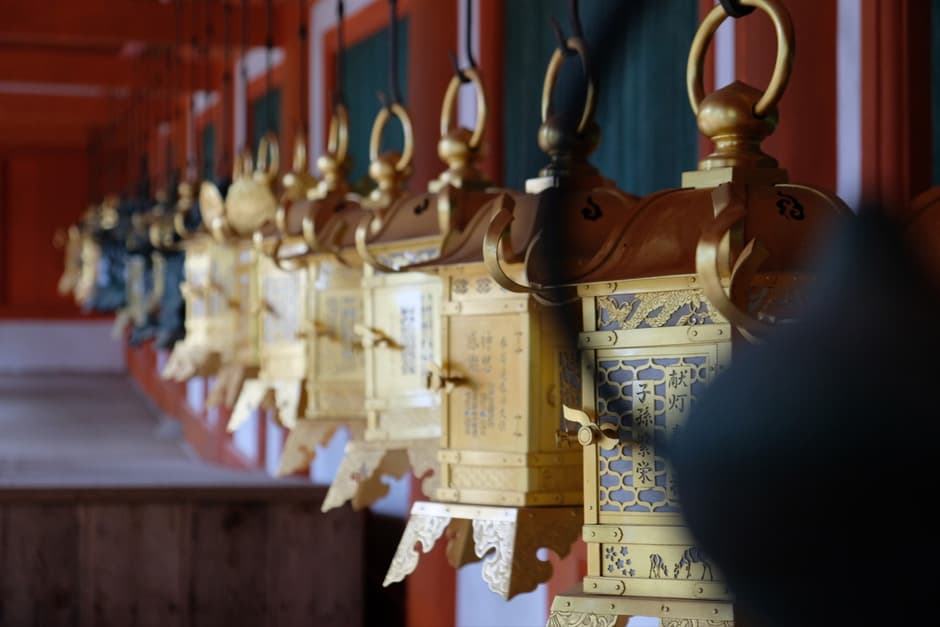 Lanterns in front of Kasuga Taisha Shrine are a memorable highlight. When you enter here, you will find many lanterns decorating around the shrine. These lanterns are donated by the worshippers who have a faith in Shinto.
In February and August, you can enjoy the lantern festival of Kasuga Taisha Shrine. Fortunately, we visited this shrine during this festival period, all we had to do was just wait until the festival began in the late evening.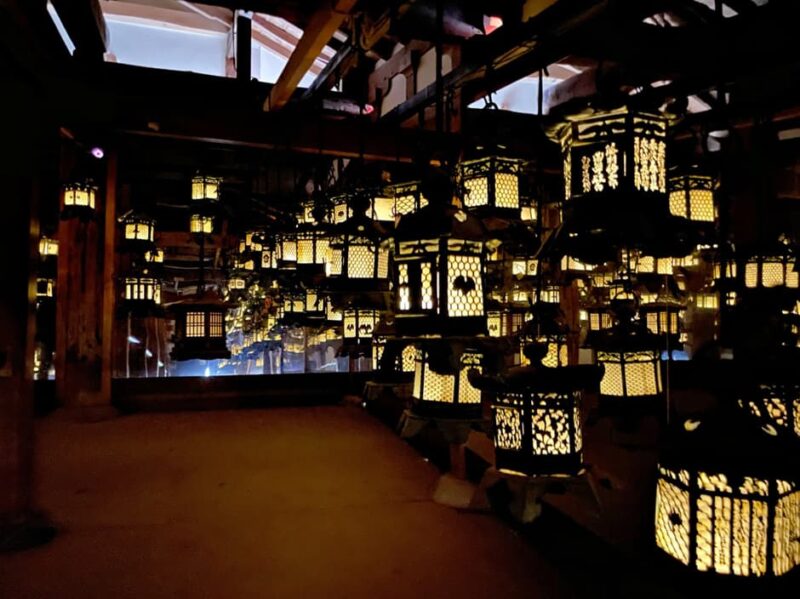 In the twilight, all the lanterns are lit, creating an impressive and beautiful atmosphere. But if you can't wait until evening, you can also visit an exhibition room decorating the lantern light for tourists.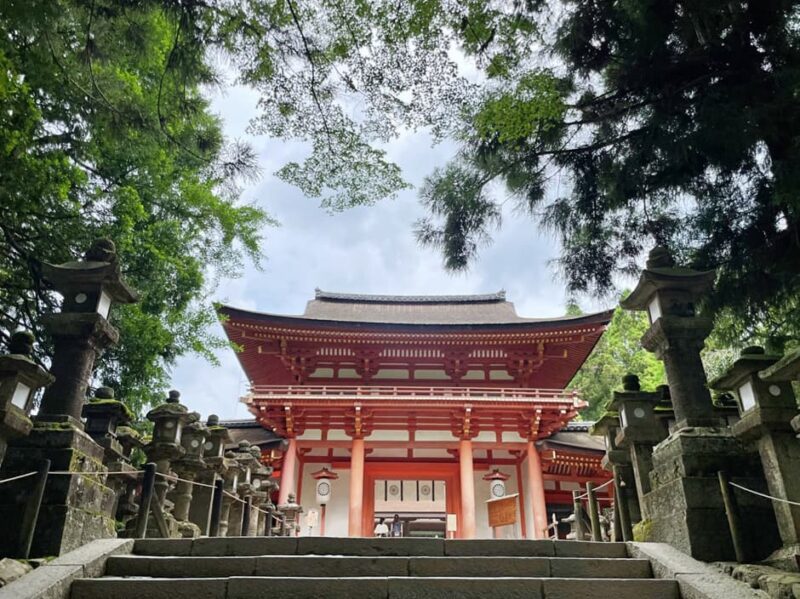 If you want to go inside the shrine, you have to pay the entry fee 500 yen. Then, you will find that Kasuga Taisha Shrine doesn't only have the main shrine, but there also consist of 16 small shrines inside, not including other small shrines outside.
After walking around all areas of the shrine, I also tried fortune telling. This is quite interesting because Kasuga Taisha Shrine has "the adorable deer fortune telling", which is very unique. You can pick the one you prefer between brown deer fortune telling and white deer fortune telling.
Why does it have to be the deer fortune telling?
The reason is related to the history of the founder of this shrine; according to the lore, he rode the white deer to Kasuga Taisha Shrine.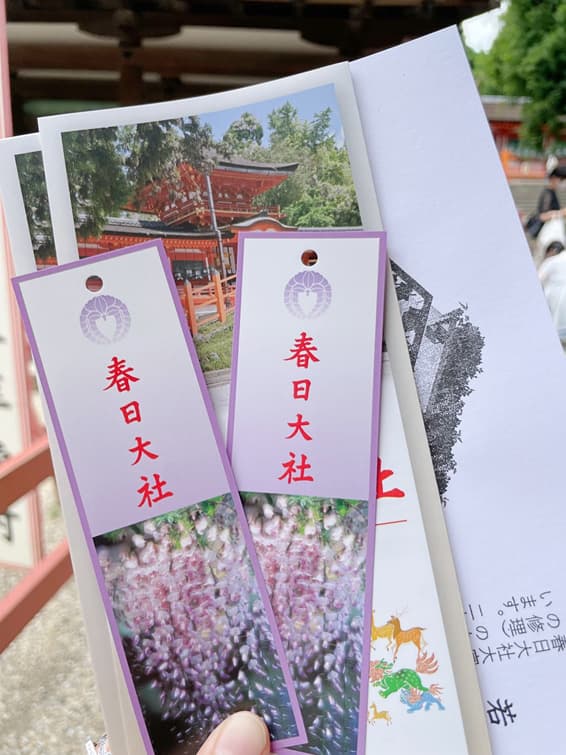 4. Naramachi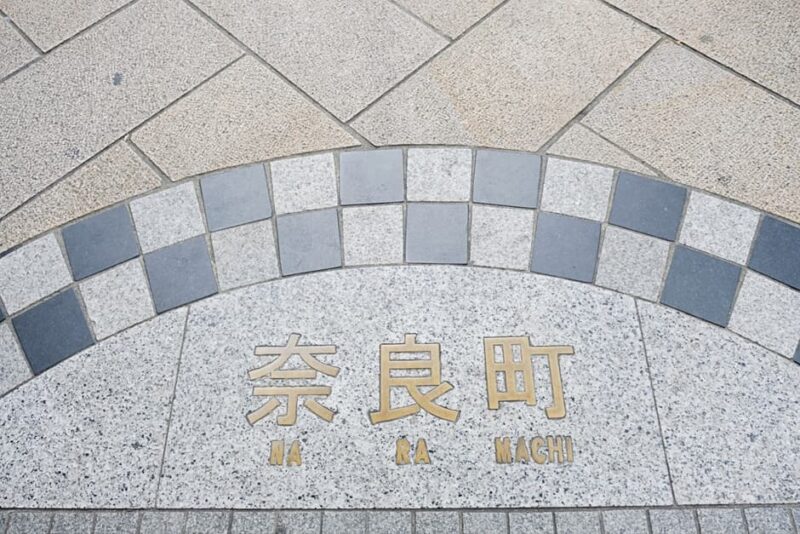 After visiting the park and the shrine, now it's lunchtime. I went to the historic town in Nara called "Naramachi" to have lunch. Because of its history, we can feel nostalgic for its atmosphere.
Naramachi has many shops, restaurants, and café to visit, so there are many activities to do: shopping, eating, and chilling out. In addition, Naramachi is near Kasuga Taisha Shrine and Nara Park, so you can walk from these places to Naramachi.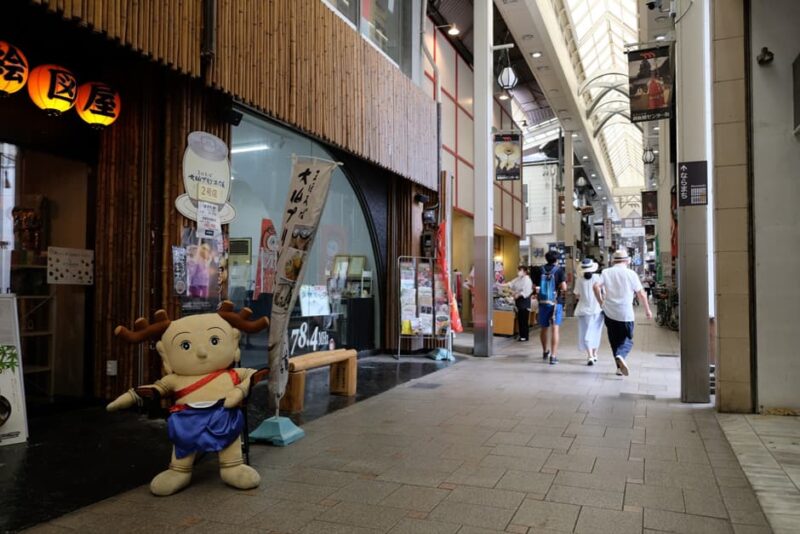 I went to a famous restaurant called "Edokawa" to spend my lunchtime. There are many set menus to choose, such as Sukiyaki, Unagi-don (Eel rice), and tempura.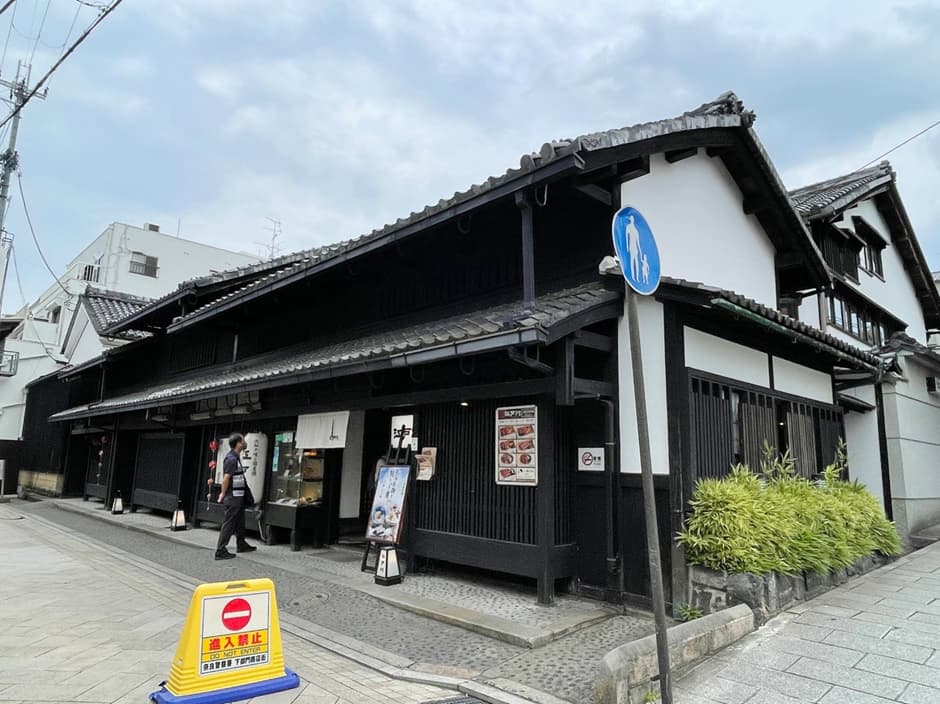 One of the ingredients of the Beef Sukiyaki here is "Yamato Beef" which is the famous beef of Nara. Because of the reputation of this restaurant, the queue always long, so we recommend you to make a reservation in advance.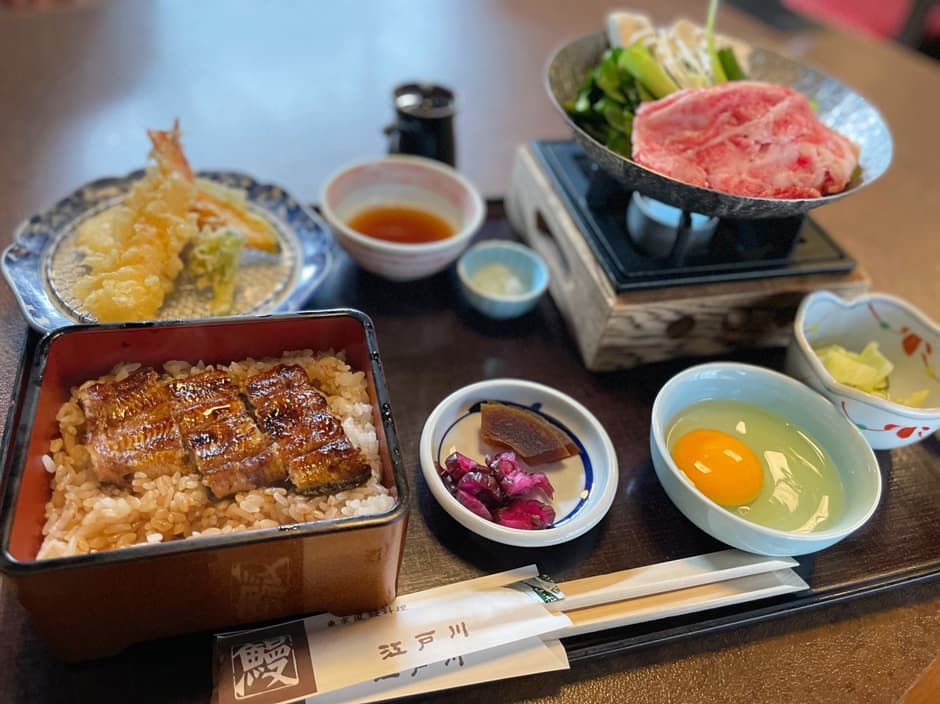 After lunch, I went shopping at "Shotengai" in Naramachi, which is a shopping street with a roof. With a roof covered along the way, we can enjoy shopping no matter if it's raining or sunny.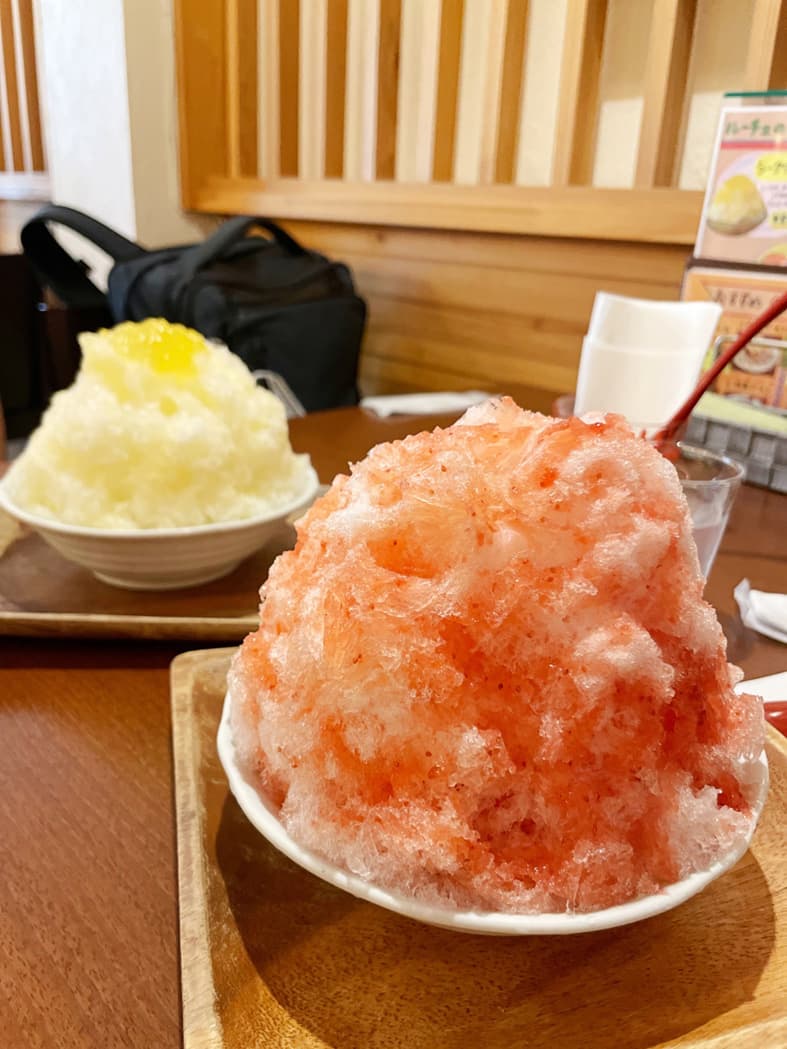 This place is located near the Kintetsu-Nara Station, which is the center of many stores and cafés. I visited here in summer, so I looked for some café to cool down, and I found that there are a lot of shaved ice shops here. However, among many ice shaved stores, I chose a shop called "Luce Cafe".
5. Asuka Village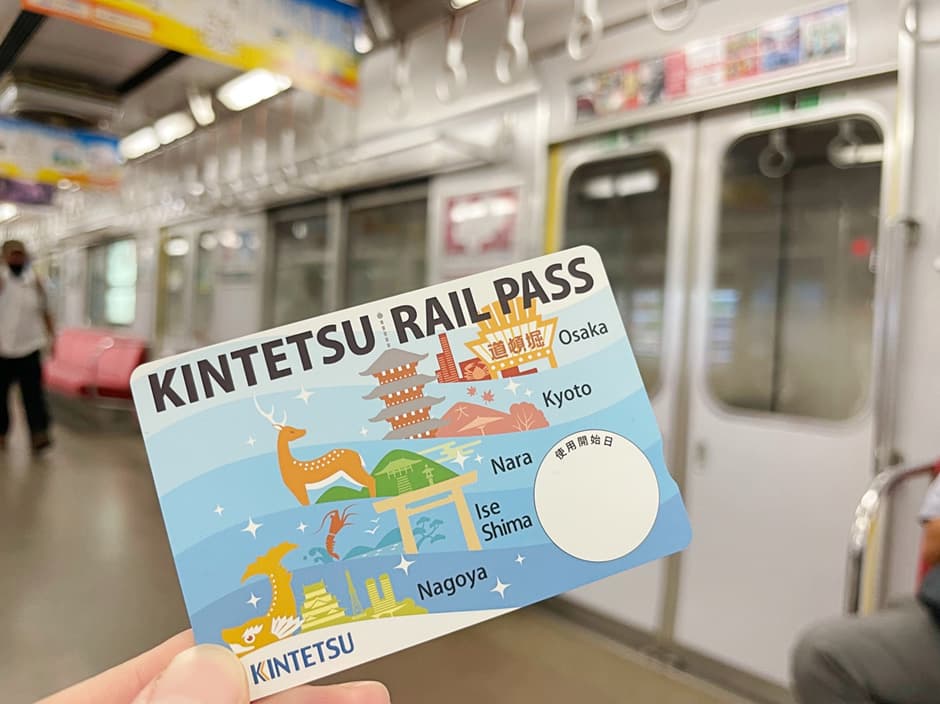 The next destination is another historical area in Nara called "Asuka Village". I took the train on the Kintetsu-Nara line from Kintetsu-Nara station to Yamato-Saidaiji station. Then, I changed to the Kintetsu-Kashihara line to go to Kashiharajingu-Mae station. After arriving at Kashiharajingu-Mae, I changed to the Kintetsu Yoshino Line and got off at Asuka station, which is the destination.
After leaving the station, I met Asuka village instantly. In summary, I spend around 50 minutes on the train.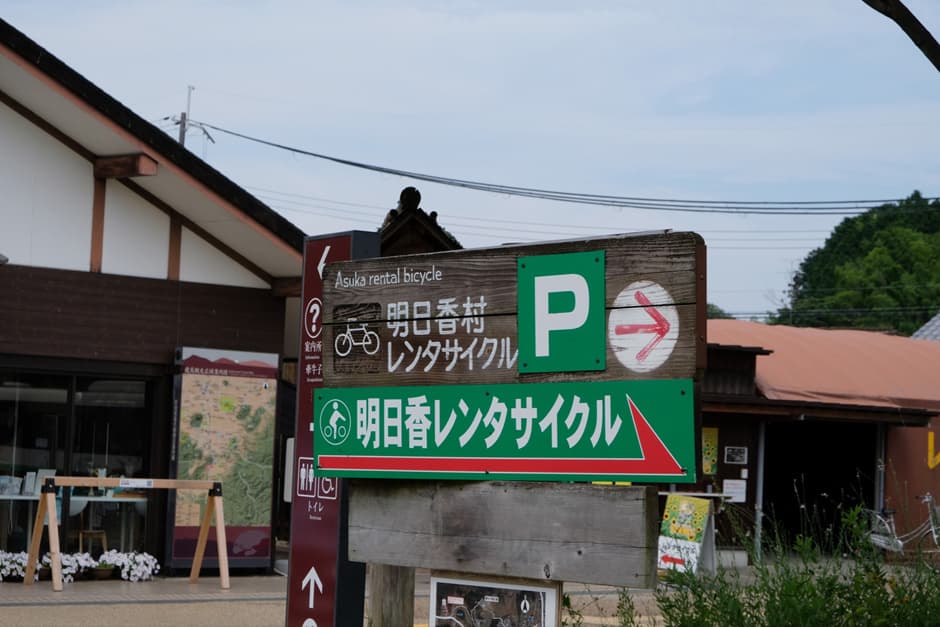 In the afternoon, I rented a bicycle to travel around Asuka village. I walked straight to the bicycle rental shop as soon as I arrived here. The rental shop has both common bicycles and electric bicycles. I recommend an electric bicycle because there are a lot of uphill roads. For this reason, an electric bicycle will help us a lot.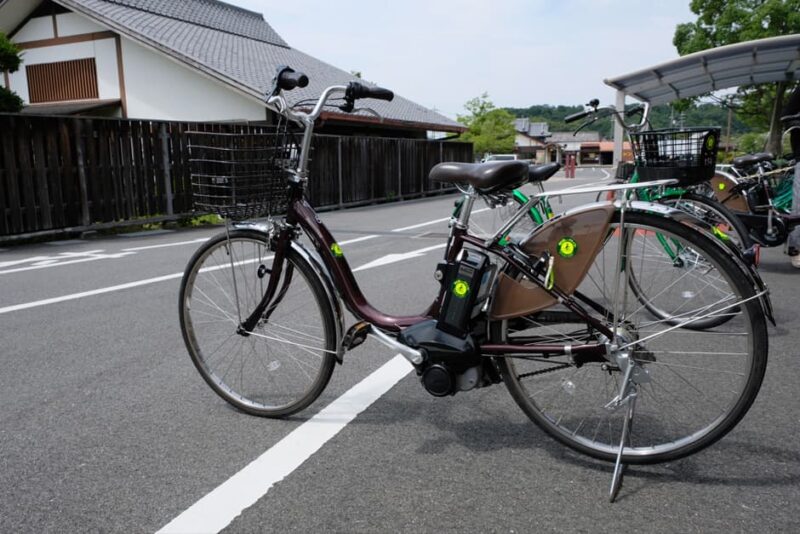 Asuka is one of the important historical villages in Nara. If you are a history lover, you must love this place for sure! This village is full of temples, shrines, and cemeteries. You will see a lot of cemeteries along the way you ride a bike. Asuka village originally belonged to the Fujiwara Clan, the powerful governor of this area during Nara and Heian periods. This place is also the grave of many famous people in Japanese history.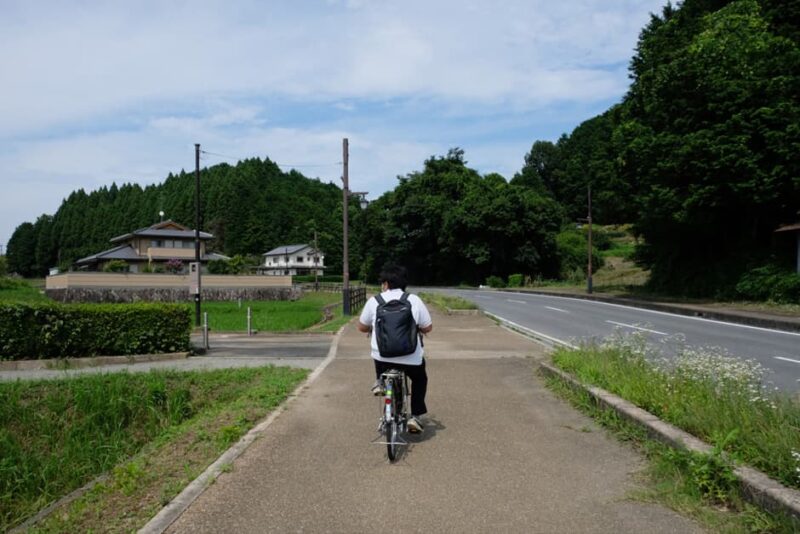 I rode a bike along an old town and rural town area, then I found that one place we shouldn't miss when visiting Asuka is "Ishibutai Kofun", the tomb of 6th-century general "Soga no Umako", a leader of the Soga clan.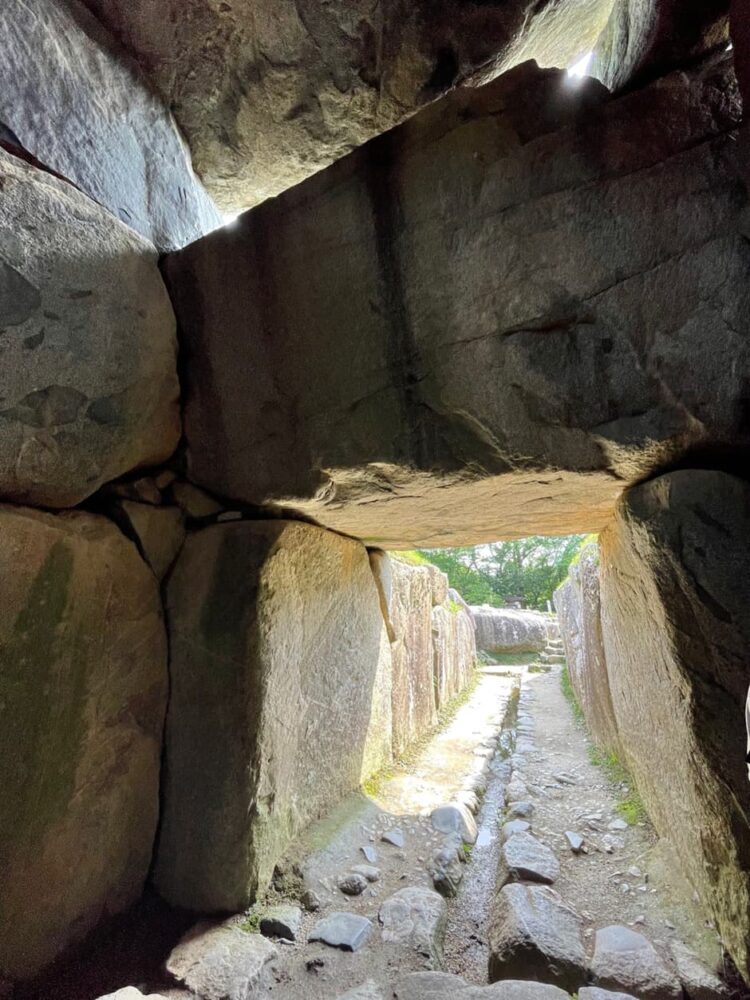 The huge stone over his tomb weighed around 140 tons. Moreover, this tomb was also surrounded by beautiful nature.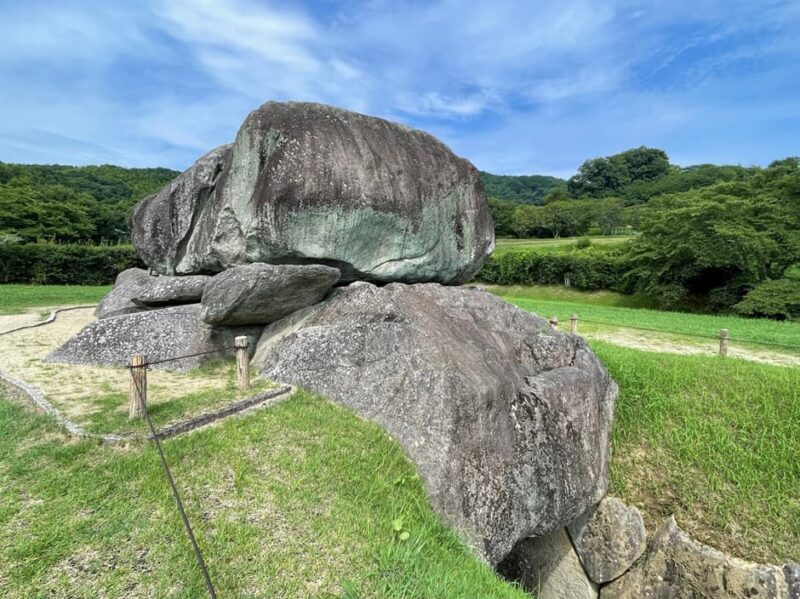 If you travel here in summer, you can feel relaxed with the fresh green scenery. But if you visit here during spring, you can appreciate the beautiful full bloom Sakura (Cherry Blossom) around the cemetery.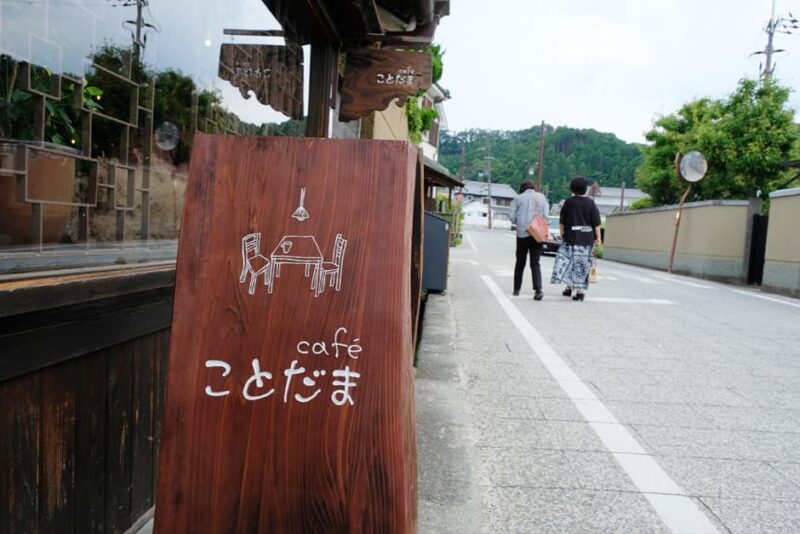 Before getting back to Osaka, I ended my Nara trip by visiting a café to refill my energy. Because delicious desserts are the best tiredness remedy from all-day cycling. So, I decided to go to the most famous café in Asuka Village called "Café Kotodama"
Cafe Kotodama used to be a sake brewery in the past. The cafe building is almost 200 years old. But nowadays, it was already renovated to a cafe.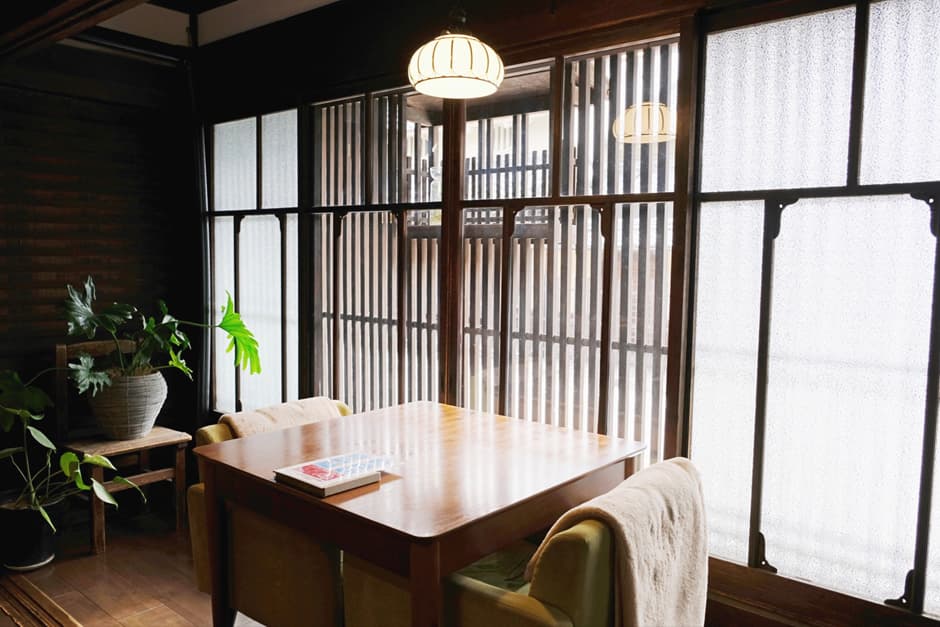 Apart from the dessert, this cafe also serves a seasonal lunch menu of Asuka village. If you feel tired of cycling, you can take a break at this cafe to enjoy drinking tea and eating dessert.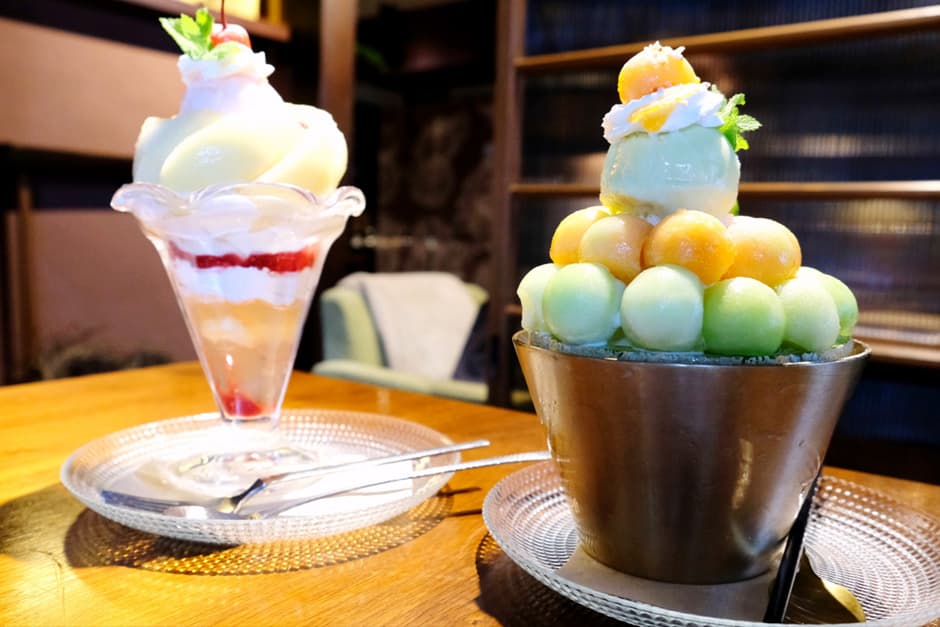 All the desserts here look so yummy. I decided to order seasonal fruits parfait, peach parfait, and melon parfait. All menus are delicious and refreshing.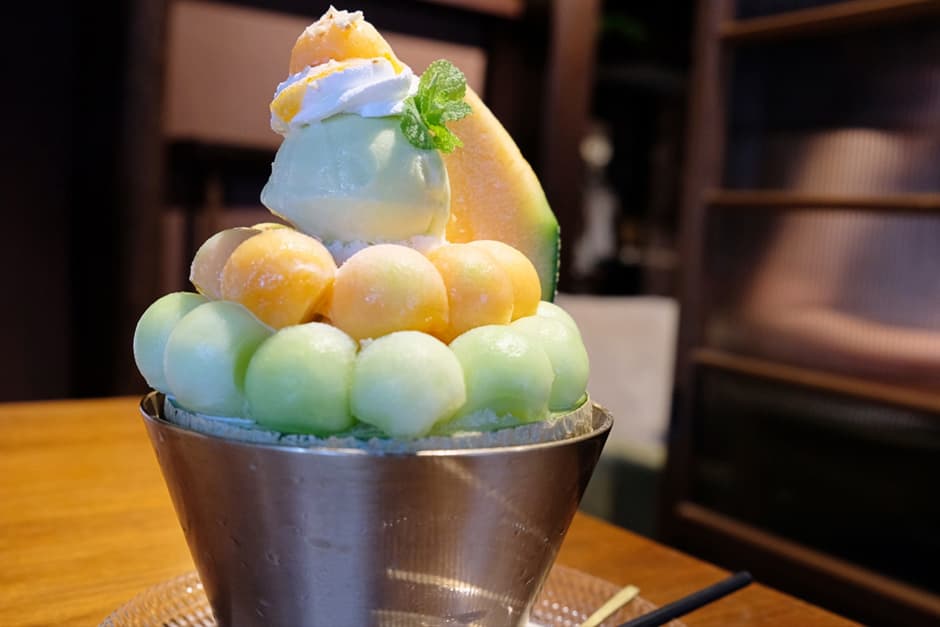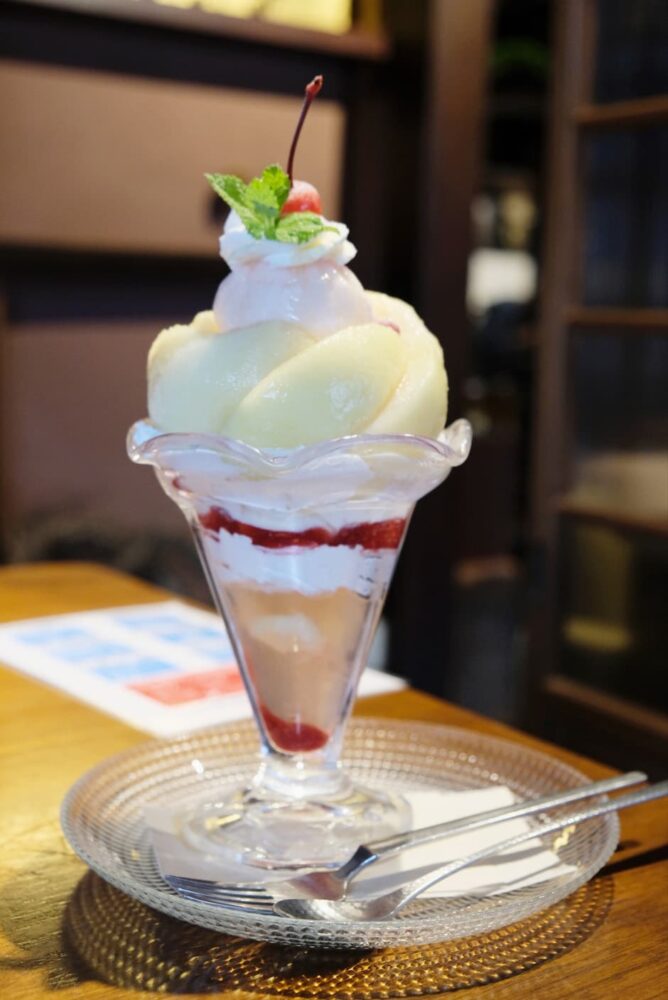 6. The Limited Express "Sakura Liner"
Because I planned to stay in Osaka tonight, I took the train from Asuka station to Osaka-Abenobashi Station after the Nara trip ended. On the way back to Osaka, I chose to travel by the limited express train called "Sakura Liner".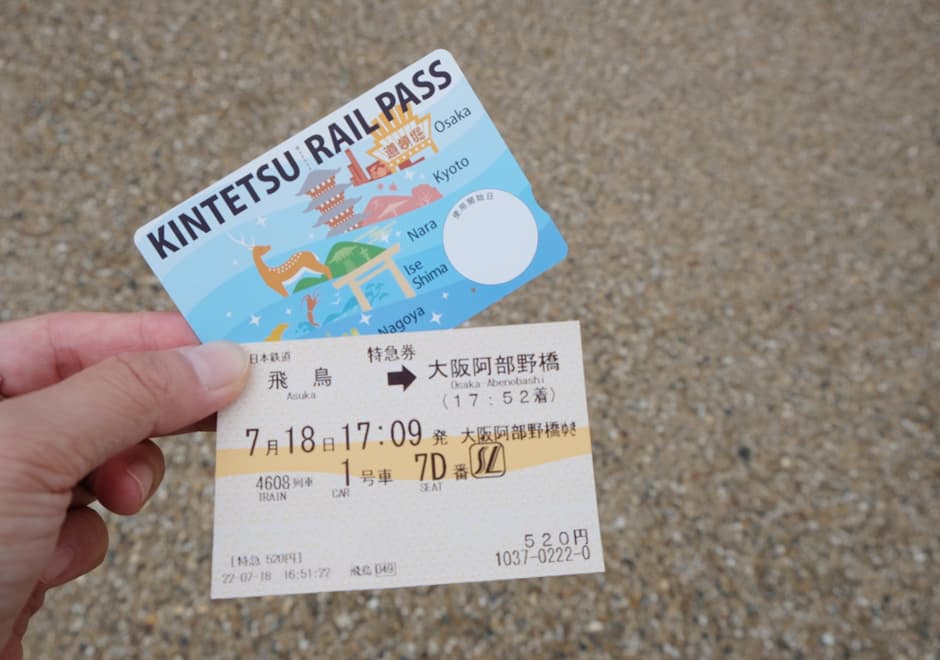 The fare is already included in the Kintetsu Rail Pass 5-day ticket. I just have to pay 520 yen for the additional seat fee. And that's it, I can comfortably take the limited express train to get back to Osaka.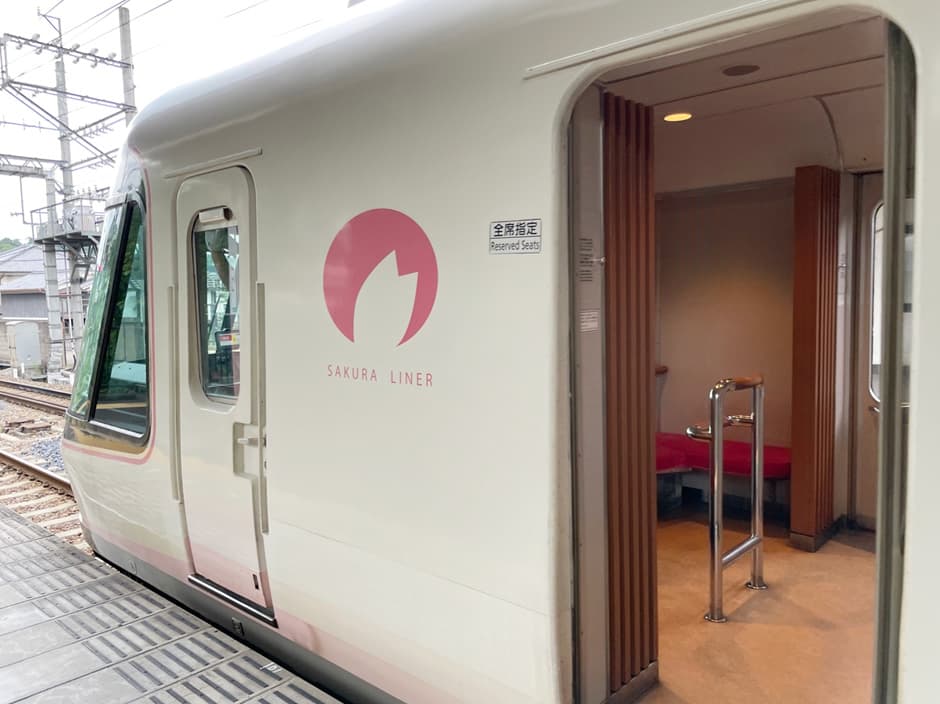 Moreover, I don't have to worry about standing on the train, because the limited express train always has a seat for all passengers.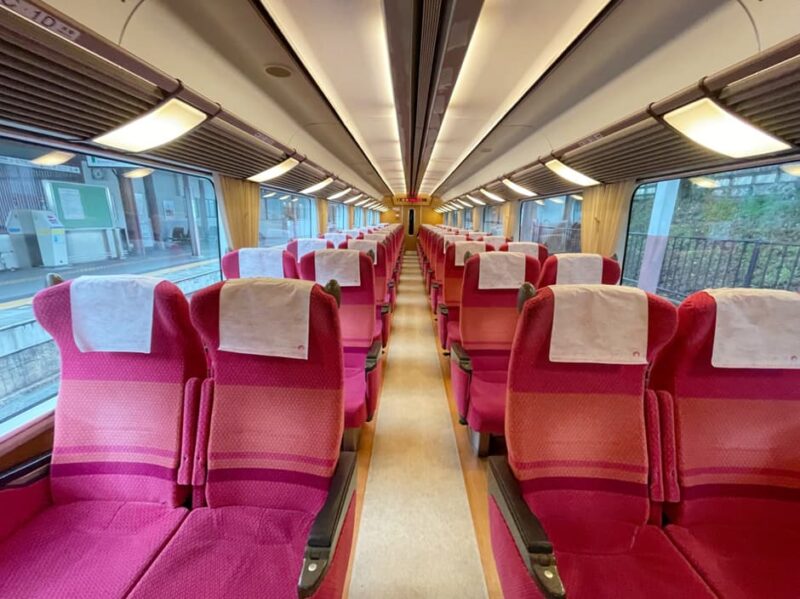 Just about 40 minutes from Nara, now I arrive in Osaka.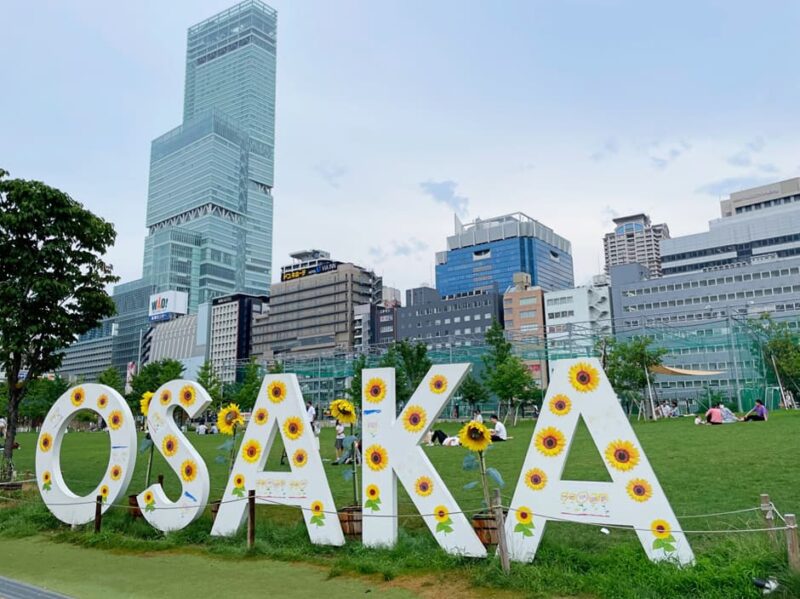 As soon as I arrive in Osaka, I visit another place before getting back to the hotel. It is the renovated public park called "Tenshiba".
There is a restaurant, cafe, sitting area, playground, and zoo inside this park. It's another good spot for relaxing or using it as a meeting point with friends. Taking family to do activities together here is another great idea.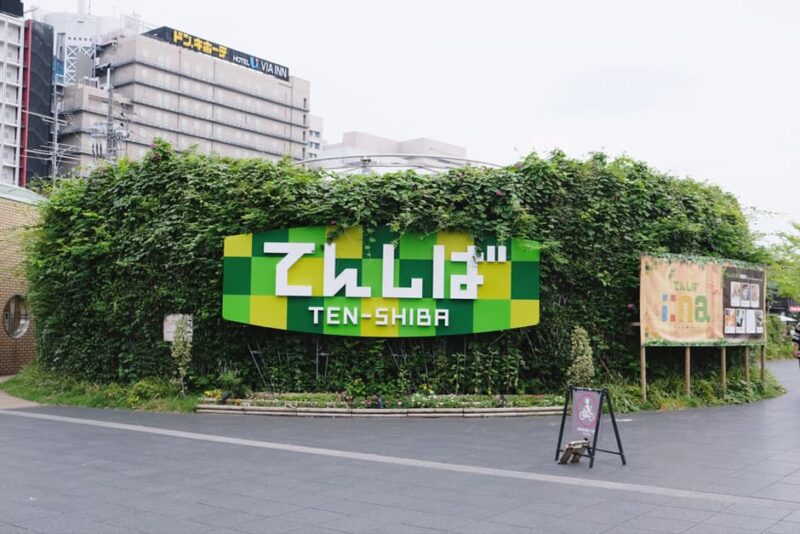 *✿❀ Now the Nara trip is over! It's a one-day trip that we can travel comfortably. Next time, I will take you to Mie Prefecture, so please look forward to the next journey. ❀✿*
Information of the Kintetsu Rail Pass
Kintetsu Rail Pass is only available for foreign tourists and short-term visa owners!!
There are several types of "Kintetsu Rail Pass" tickets: 1 Day, 2 Day, 5 Day, and 5 Day Plus. Each type has a different price rate, stop area, and special benefits.
Here are the details.
1 Day Pass covers Osaka, Nara, and Kyoto
2 Day Pass covers Osaka, Nara, and Kyoto (similar to 1 Day Pass, but wider)
5 Day Pass covers 5 cities : Osaka, Nara, Kyoto, Mie, and Nagoya
5 Day Pass Plus covers 5 cities : Osaka, Nara, Kyoto, Mie, and Nagoya, including Nara Kotsu Bus and Mie Kotsu Bus.
For this Nara trip, I chose "Kintetsu Rail Pass 5 Day" because this pass covers all areas I want to go. In addition, this ticket can be used continuously for 5 days for all the routes covered in the pass. The usage date starts from the first day we take the train.
According to the designated zones, the pass covers 5 main tourist cities : Osaka, Nara, Kyoto, Mie, and Nagoya.
You can unlimited take the Kintetsu train and the Ika train with a special price!!
Kintetsu Rail Pass 5 Day's Fare
If you buy Kintetsu Rail Pass in Japan, the price is as follow:
Adult : 3,900 Yen
Child : 1,950 Yen
If you buy Kintetsu Rail Pass from a travel agency before traveling to Japan, the price will be cheaper as follow:
Adult : 3,700 Yen
Child : 1,850 Yen
*Children under 6 years old can use this pass ticket for free!
How to purchase a Limited Express ticket
Purchase Place in Japan
Kansai Tourist Information Center (Kansai International Airport)

Kansai Tourist Information Center (Kansai International Airport Terminal2)

Osaka-Namba Station

Osaka-Uehommachi Station

Osaka-Abenobashi Station

BIC CAMERA Namba Store

BIC CAMERA Q's MALL Store

Sheraton Miyako Hotel Osaka (*can't purchase 5 day / 5day plus pass)

Osaka Marriott Miyako Hotel (*can't purchase 5 day / 5day plus pass)

Miyako City Osaka Tennoji

Kyoto Station

Kansai Tourist Information Center – Kyoto

BIC CAMERA JR Kyoto Station Store

The Westin Miyako Kyoto

Miyako Hotel Kyoto Hachijo

Kintetsu-Nara Station

Tsu Station

Kintetsu-Nagoya Station

MEITETSU TRAVEL PLAZA (Chubu Centrair International Airport)

Central Japan Travel Center (Chubu Centrair International Airport)

Nagoya Tourist Information Center

BIC CAMERA Nagoya Station West Store

BIC CAMERA Nagoya JR GATE TOWER Store
Read other article from Kintetsu Railway