VISON, a gorgeous hidden gem in Taki-cho, Mie
VISON, a gorgeous hidden gem in Taki-cho, Mie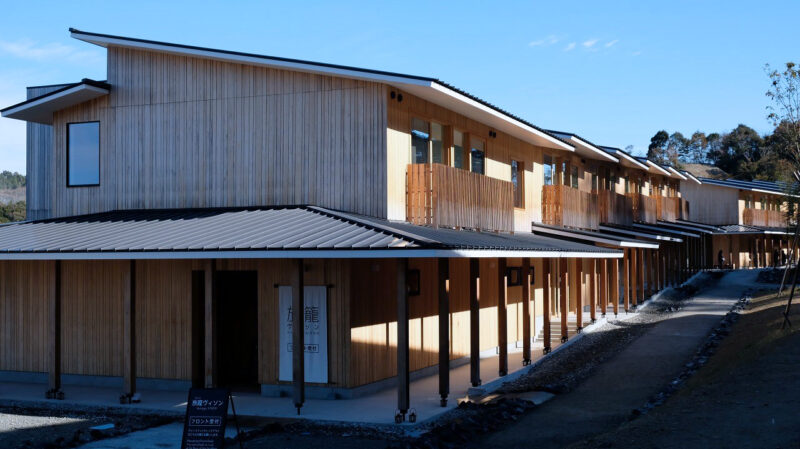 VISON is a brand-new resort facility opened in Taki-cho, Mie Prefecture in July 2021. Written as "美村 (Bison)" in the Japanese kanji, VISON means "beautiful village", and this commercial facility spreads out on a vast side in the midst of nature, combining luxurious villas with open-air baths, a farm-to-table market, a therapeutic spa facility, numerous highly curated dining spots, and museums, bringing Mie's finest together all in one place.
This commercial facility is the first certified private facility to be directly connected to a toll road, and the site's size covers 114 hectares, which is equal to 24 Tokyo Domes. The area is blessed with rich natural environment, and the buildings in the site are made using locally produced timber, which are directly sourced from the surrounding mountains and forests.
Stay tuned to find out more about this incredible and versatile facility!
Index
1. The beginning of VISON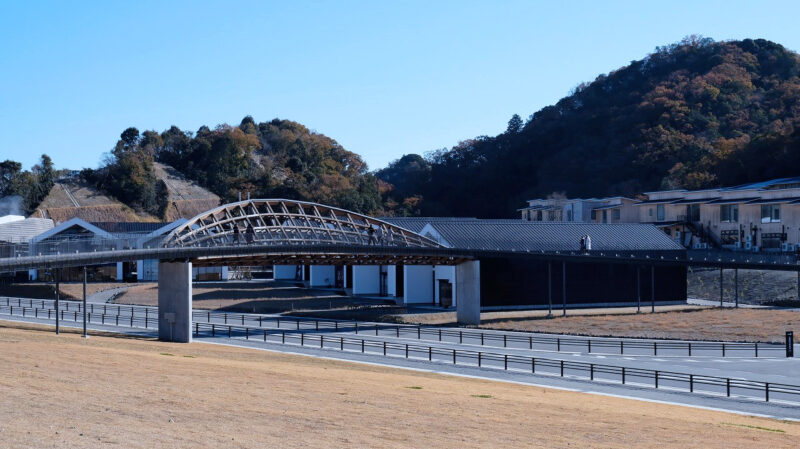 The mayor of Taki-cho started building VISON after noticing the success of an integrated hot spring facility called "Aqua Ignis" in Yunoyama Hot Springs in Komono-cho, Mie, with an aim to develop the town, and also to support the local economy of Taki-cho, which is historically known for its high quality herbs and mouthwatering local foods.
The project started in 2013, under the guidance of Mr. Tetsuya Tachibana, the Representative Director of Aqua Ignis Corporation, and companies like Aeon, Rohto Pharmaceutical, and First Brothers, which all have connections with Mie, were invited to join Aqua Ignis to launch the "Mie Hometown Creation Project", which was specially established to lead this project.
Taki-cho is located almost in the middle of Mie Prefecture; it is a relay point between Mie's most famous sightseeing spots like Ise Jingu Shrine and Kumano Kodo, and also close to the urban area of Nagoya in the other direction. Due to its strategic location, the companies and the local government initiated a construction plan for a large resort complex where tourists can drop in and stay while traveling in the area.
2. Offering experiences based on "healing, food, and knowledge"
VISON's main concept is "All for the Joy of Life", and the facility offers experiences based on "healing, food, and knowledge".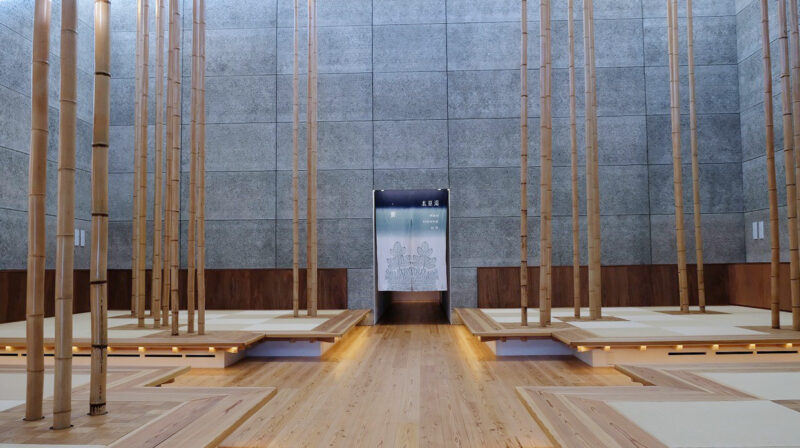 In the area there is a spa facility called "HONZO SPA", which became one of the main highlights of VISON, and plays the important role of "healing". The spa offers 72 kinds of herb baths all year round, made using locally grown herbs.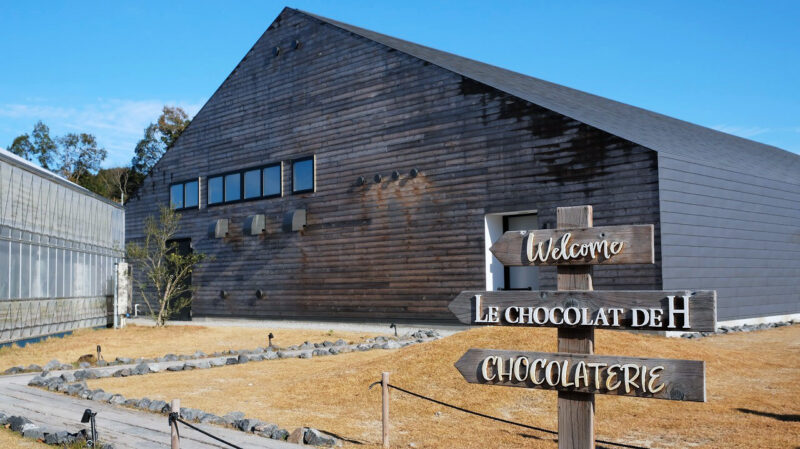 In addition to the spa, there are various dining spots to visit, such as the popular Spanish bar "ARATZ" of San Sebastián, a barbecue spot "rue de Terrasse", a chocolatier "LE CHOCOLAT DE H", and a direct farmer's market called Marché VISON.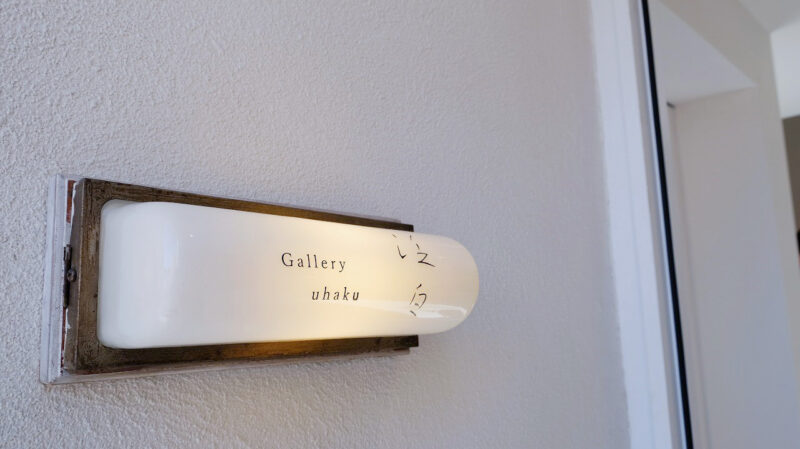 Visitors can learn and experience the fermentation culture of Japanese food in the "knowledge" section of VISON, and there are three art museums exhibiting crafts, lifestyle goods, clothes, and artworks.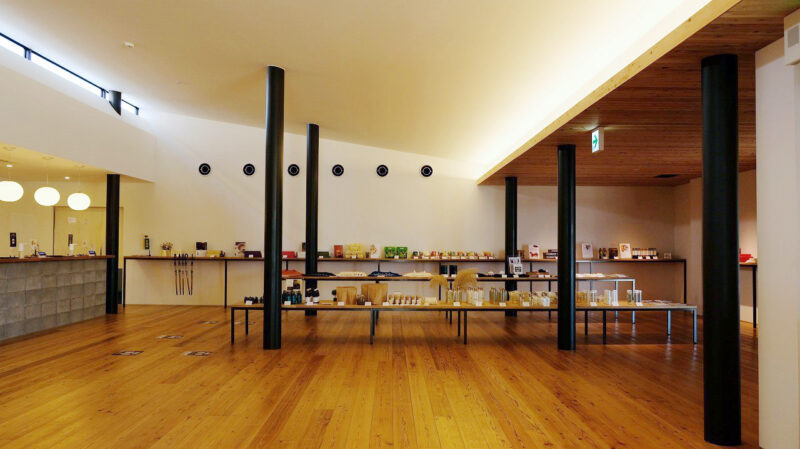 There are also shops selling local products of Mie, such as shoyu (soy sauce), miso (fermented soy bean paste), mirin (sweet rice wine for cooking), and kombu (kelp).
3. How VISON was designed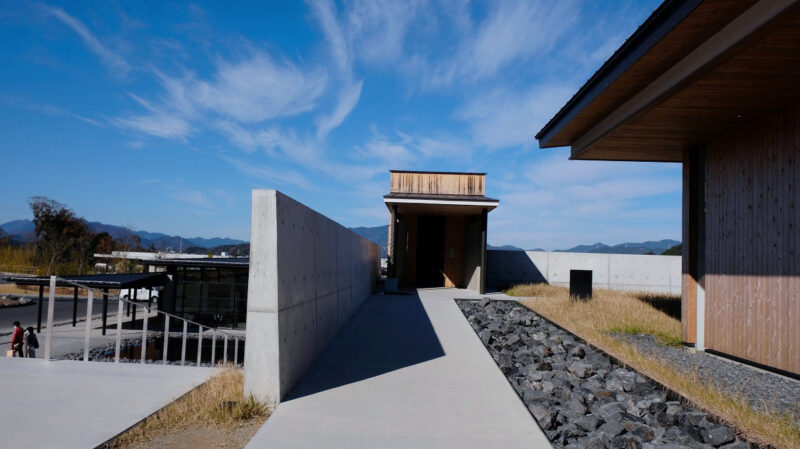 Due to its large scale, the construction of VISON involved numerous designers and creators, but the designs of all area were planned by Tomoya Akasaka, a well-known Japanese designer from Aichi who is also the founder of ORGA Lab, a first-class architectural design office in Japan.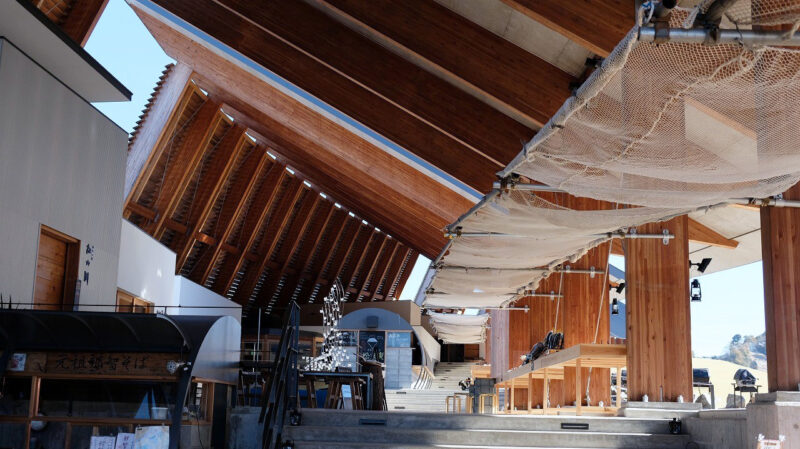 The materials used in VISON were sourced from numerous vendors, but some of the most famous are from MOHEIM, a top-notch acrylic, resin sheets, wood, and metal manufacturer from Gifu, and LED LINEAR, a top-notch LED manufacture from Germany.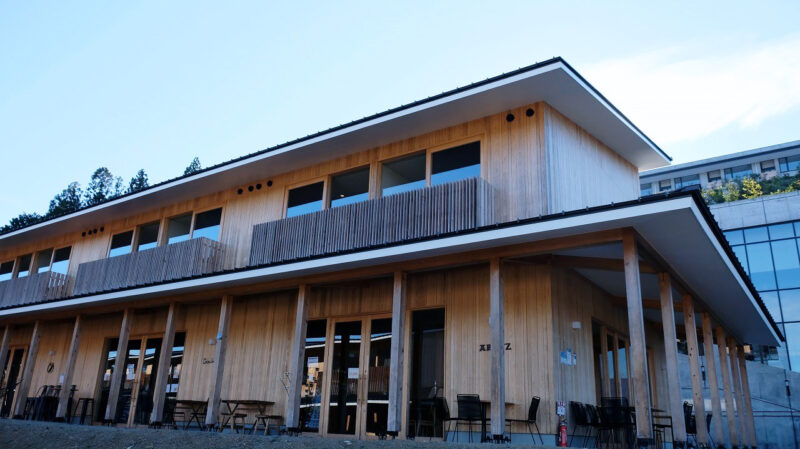 One of the best features of VISON's architecture is its woven bamboo walls, which are used for the exteriors.
4. HONZO SPA : a space for relaxation
It is no exaggeration to say that HONZO SPA is the core of VISON, and it is the place where you can experience "healing" through its herbs infused hot spring baths.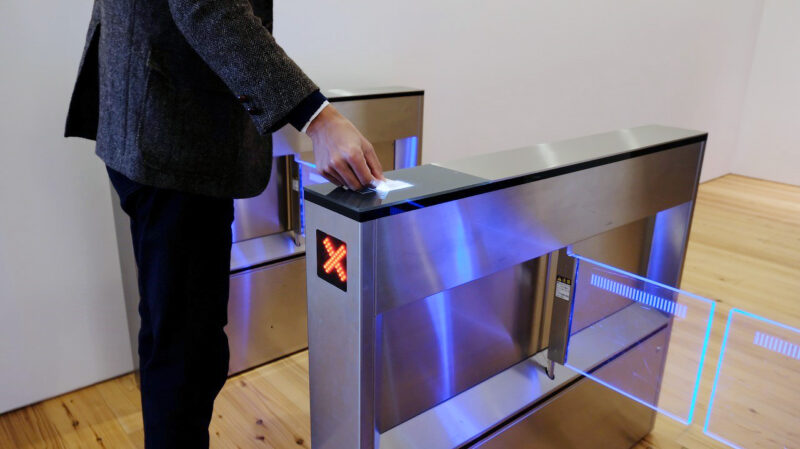 Unlike other hot spring facilities, visitors will be given a QR code ticket that works as a pass to access the hot spring facility at VISON.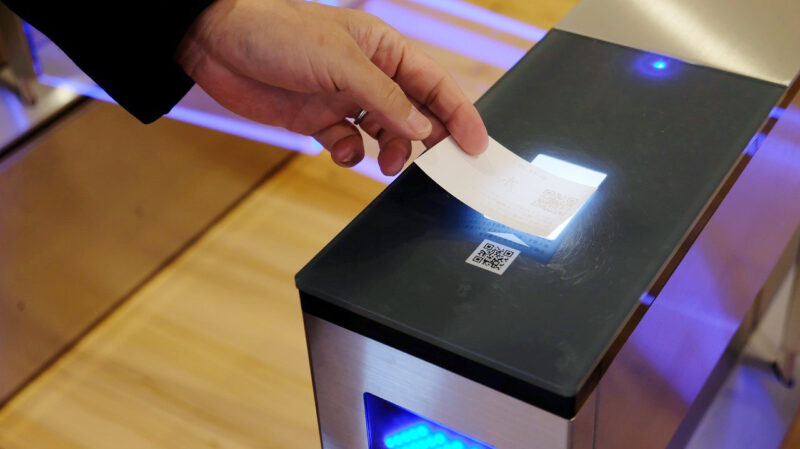 The QR code ticket needs to be placed correctly on the scanner to open the security gate to enter the hot spring facility.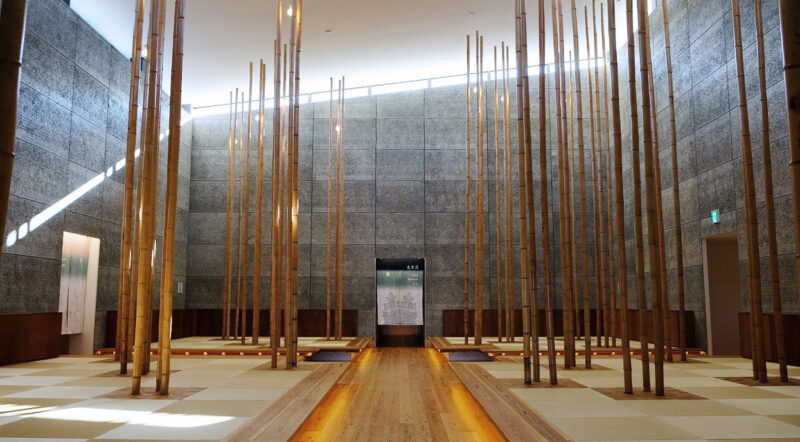 Inside the hot spring facility, there is a resting area called the 72 Pentads Room, where people can relax after taking a bath. The design is inspired by a herbalist resting after walking around the woods and field to study medicinal herbs in Honzo, and 72 bamboo sticks are used in association with the Honzo 72 Pentads. The bamboo pillars divide the large room into several sections, creating an open, relaxing space for both single visitors and group visitors.
HONZO SPA is a result of the collaborative effort of Mie University and Rohto Pharmaceutical in creating the "honzogaku", involving traditional medicinal herbs that rejuvenate human bodies and minds with their warming, soothing, refreshing, and calming effects.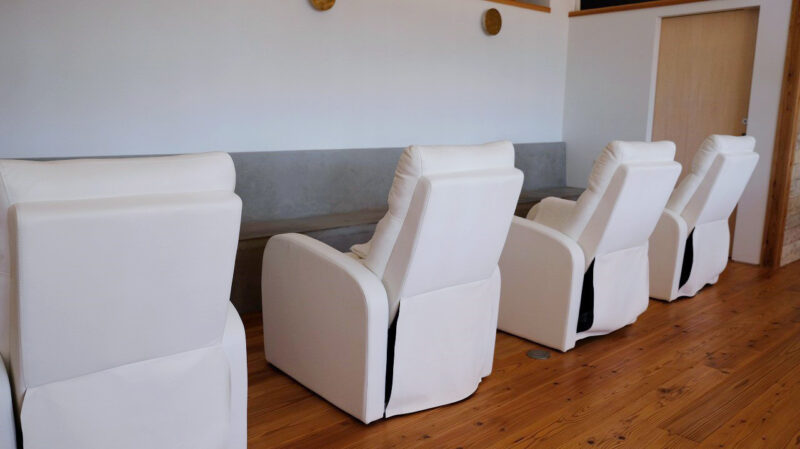 In addition to the hot spring baths, there are also a lot of spa and beauty treatments to try, and there are tons of comfy massage chairs where you can sit down and have your feet massaged by the skillful reflexology therapists.
5. rue de Terrasse : barbecue space with taste of Mie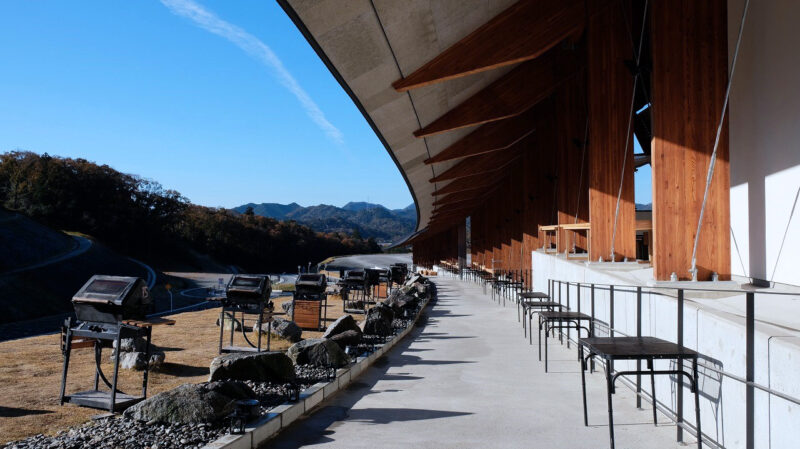 One of the best ways to spend a day at VISON is by having a barbecue at "rue de Terrasse", a barbecue space in the Marché VISON area where visitors can have a pleasant barbecue by renting barbecue space and equipment and buying ingredients from the farmer's market Marché VISON.
The fee for renting barbecue equipment is 3,000 yen for 2.5 hours, and visitors can buy some local delicacies like Mixed Matsusaka beef offal, local beef ribs, thickly sliced beef tongue, and locally grown vegetables for a very reasonable price.
6. Marché VISON : a farm-to-table market selling Mie's local produce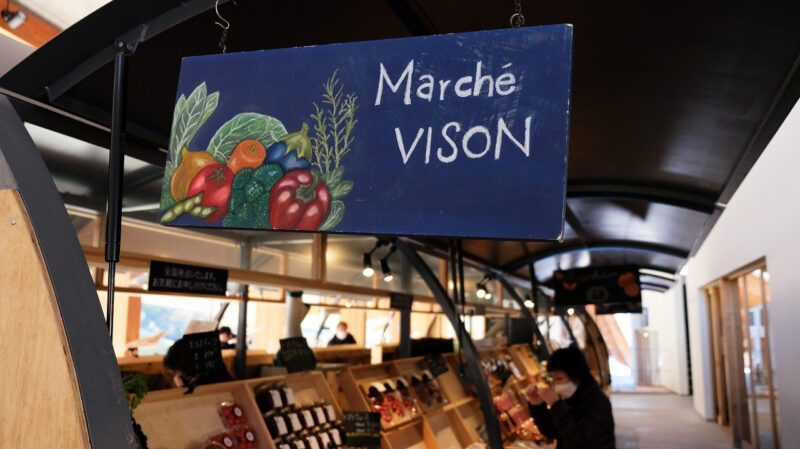 There is a direct farmer's market called Marché VISON in the facility, where visitors can purchase high quality fruits and vegetables grown in Mie Prefecture and its surrounding.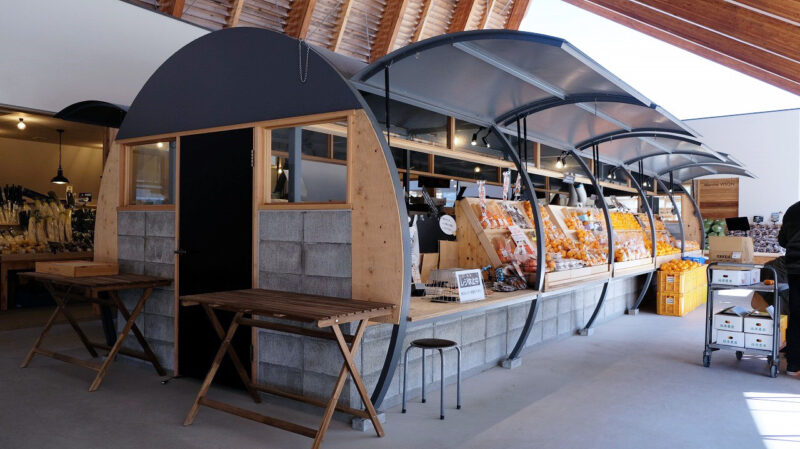 Marché VISON is designed compactly, with several spaces where local farmers can sell their products daily. The market is a true farm-to-table space, where visitors can interact with local farmers directly, who will tell them the stories behind their farm produces.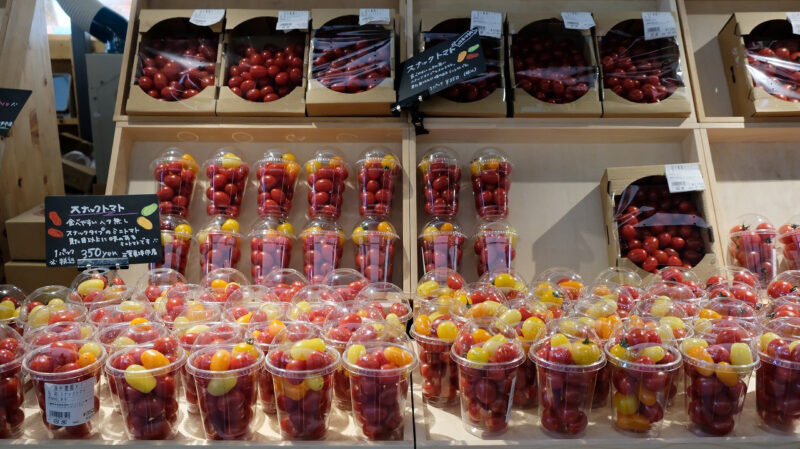 The fruits and vegetables sold at Marché VISON are fresh and delicious, and there are also pesticide-free and pesticide-reduced items, also organic farm products sold at the market.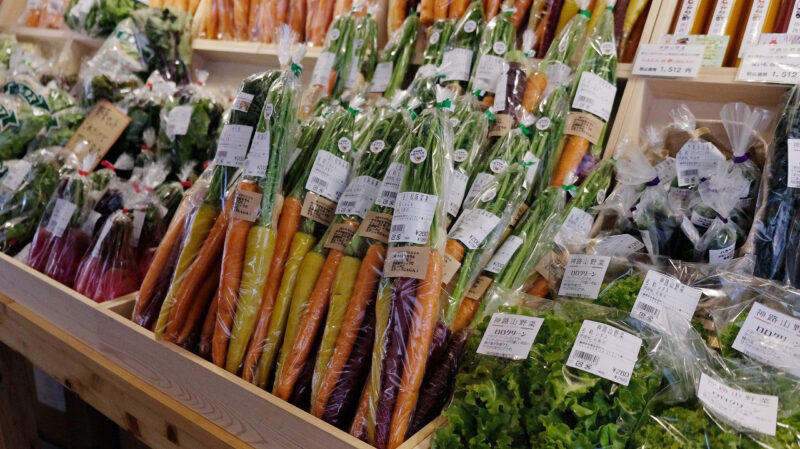 In addition, to reduce food waste, restaurants at VISON use unsold vegetables, fruits, and sometimes seafood products from Marché VISON as one of the ingredients for their foods.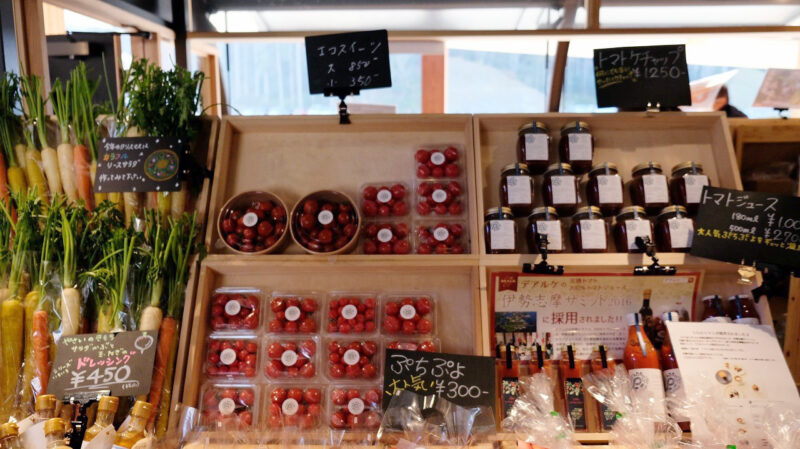 There are also some products like salad dressings, tomato ketchup, and tomato juice visitors can purchase as souvenirs for their family and friends back home.
7. How to go to VISON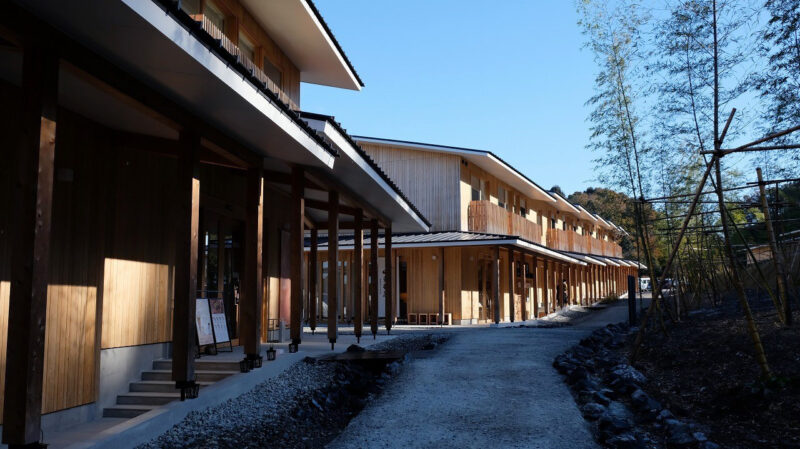 VISON is located in the heart of Mie Prefecture, particularly in Taki-cho. The facility can be accessed by car, bus, or taxi. VISON is just a 20-minute drive from Ise Jingu Shrine, and an hour and a half drive from Nagoya Station.
There are also buses operated by Mie Kotsu Bus that depart to VISON from Nagoya (Meitetsu Bus Center), Matsusaka Station, Ise Jingu Shrine, and Nanki.
For more information about the schedule, please refer to this page.
8. Kintetsu Railway's special promotion for tickets to VISON
Kintetsu Railway (近鉄日本鉄道) is a Japanese railway company with one of the largest train systems in Japan. The railway network connects Osaka, Nara, Kyoto, Nagoya, Tsu, Ise, and Yoshino.
In order to catch the latest wave, Kintetsu Railway offers a special promotion, which includes a bundle of round-trip Kintetsu Railway's train tickets and Mie Kotsu Bus tickets to VISON in Taki-cho, Mie, discount vouchers, and discounted admission to HONZO SPA.
The promotion allows visitors to take a round-trip train ride from major Kintetsu train stations to Matsusaka Station, and continue their trip from Matsusaka Station to VISON with the Mie Kotsu Bus. Three special 10% discount vouchers which can be used at designated facilities will be given too, and everyone who purchased this special bundling package will also get discounted admission to HONZO SPA, VISON's most iconic herbs infused hot spring baths.
The pricing for the package when departing from major Kintetsu train stations is as follow :
| | | |
| --- | --- | --- |
| Departing point | Adults | Children |
| Osaka Namba Station | 3,980 yen | 2,000 yen |
| Kyoto Station | 4,400  yen | 2,210 yen |
| Kintetsu Nara Station | 3,780 yen | 1,900 yen |
| Kintetsu Nagoya Station | 3,480 yen | 1,750 yen |
* If you plan to depart from other Kintetsu stations, please refer to this page (in Japanese only).
This promotion lasts until March 31, 2023, and visit this page for more detailed information about this promotion (in Japanese only).
Now that you know how amazing VISON is, how about dropping into this facility when visiting Mie Prefecture next time?
VISON
Address
672-1 Vison, Taki-cho, Taki-gun, Mie
Tel.
Official website
Read more article from Kintetsu Railway