Kintetsu Railway Monthly News in July 2022
Kintetsu Railway Monthly News in July 2022
July is still Japan's rainy season, a good time to appreciate the freshness of the blooming flowers like 'Byouyanagi' or 'Ajisai'.
Moreover, visiting a sacred place like a shrine or an old sake store is also a good choice for traveling in this season.
In this feature, Kintetsu Railway will take you to touch the charm of the Kansai area in the rainy season.
Index : Kintetsu Railway Monthly News in July 2022
1. Experience Waterfall Meditation at Shirataki Daimyojin [4 July 2022]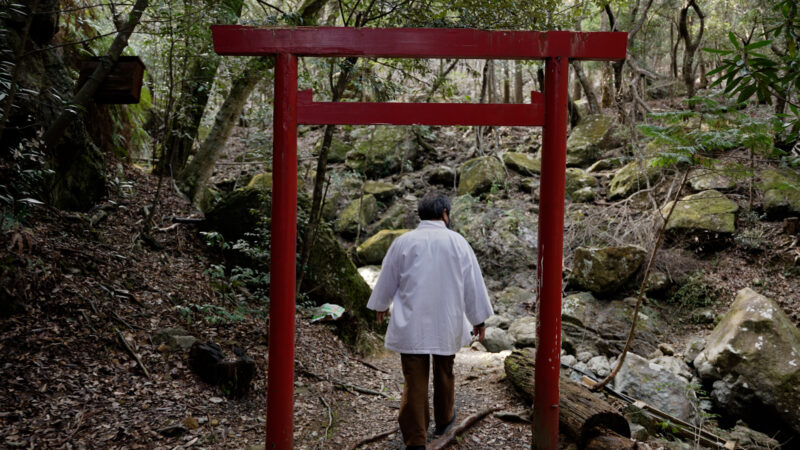 Shirataki Daimyojin is a waterfall in Ise city, Mie prefecture, that flows through an entire mountain. The locals believe that this is a sacred place for deities and pilgrims.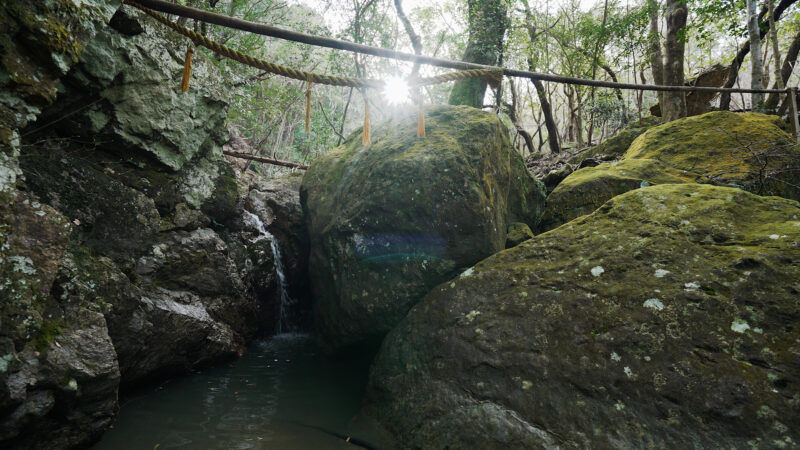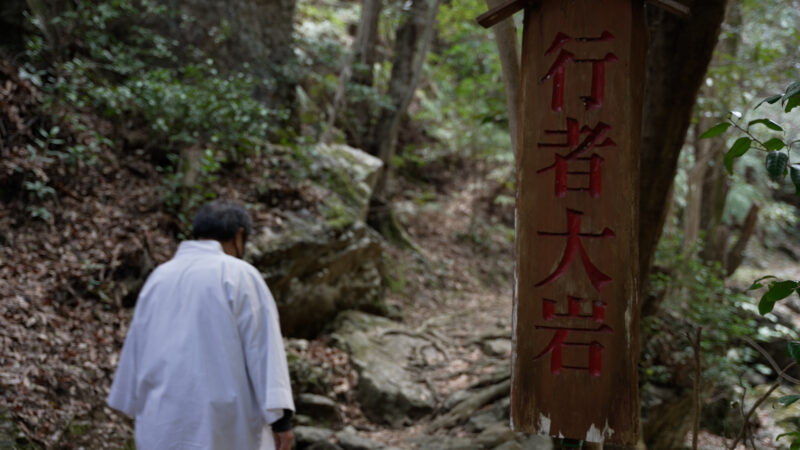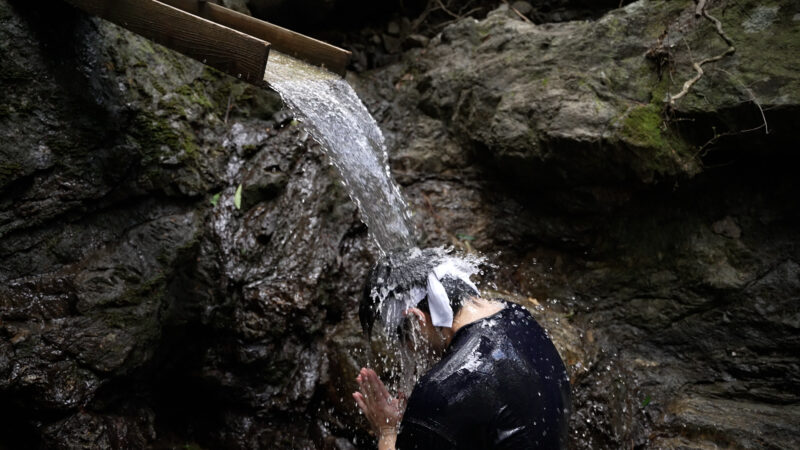 If you walk uphill, you will meet a sacred waterfall where you can try standing under the waterfall to experience "Takigyo" (Waterfall Meditation).
Meditation under a waterfall will clear your mind and make you feel refreshed.
Shirataki Daimyojin's Map
2. Appreciating the beautiful Byouyanagi flowers at Asuka Station [8 July 2022]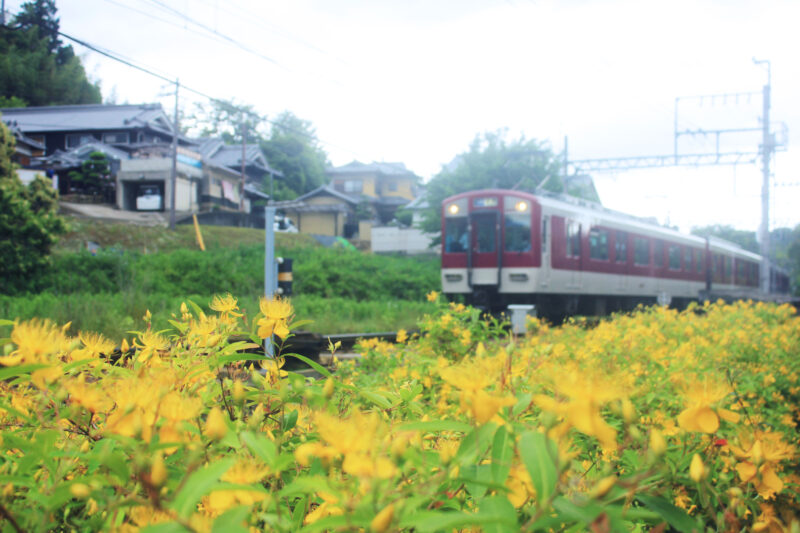 Byouyanagi, known as Hypericum monogynum or Chinese St. John's wort, is blooming at Kintetsu Railway's Asuka station in July.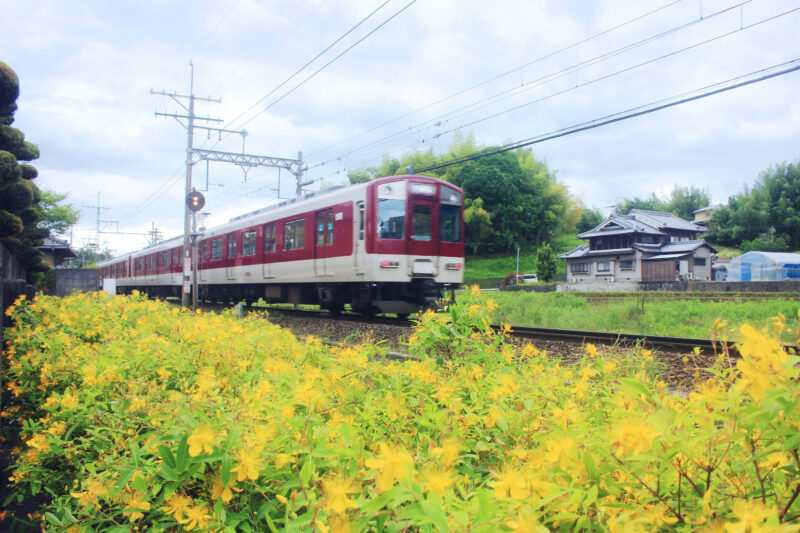 Visiting this railway station, you can fully appreciate the beauty of these little yellow flowers.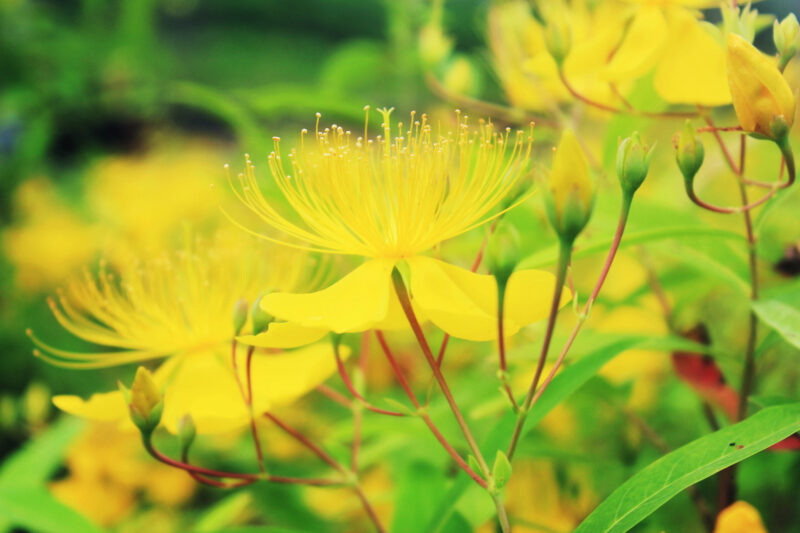 It seems that all these cute little yellow flowers brighten up this train station.
Asuka Station's Map
3. Finding your good luck at Anori Shrine [15 July 2022]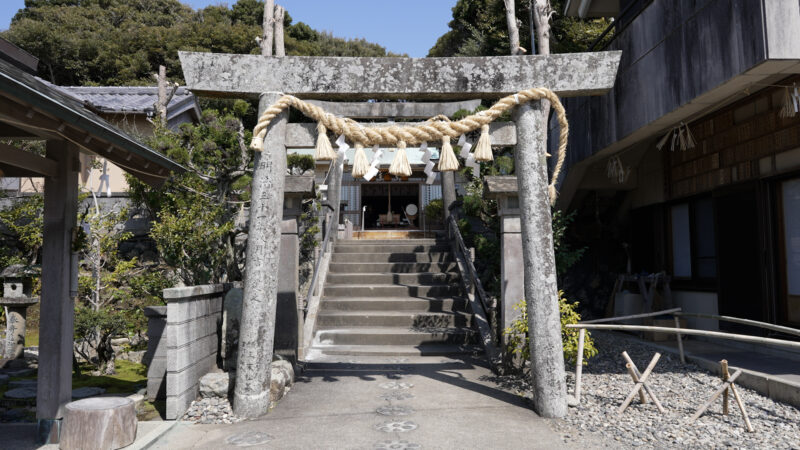 Anori Shrine is located in Ise City, Mie Prefecture. This is a place where you can find a famous talisman which has the good meaning; "the wave of good luck".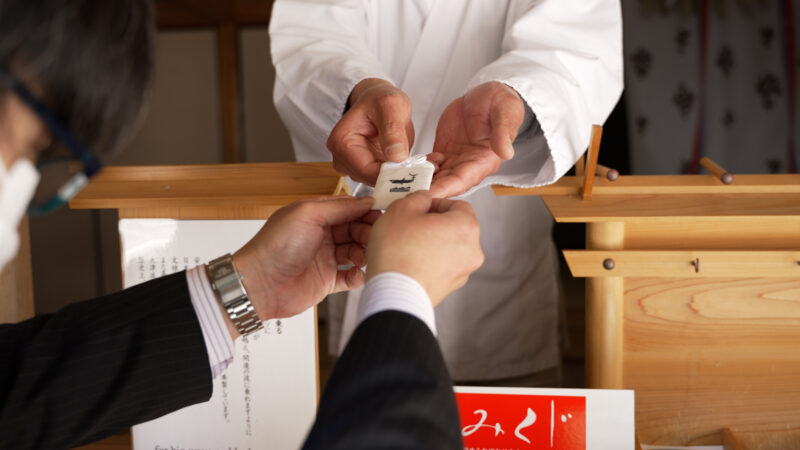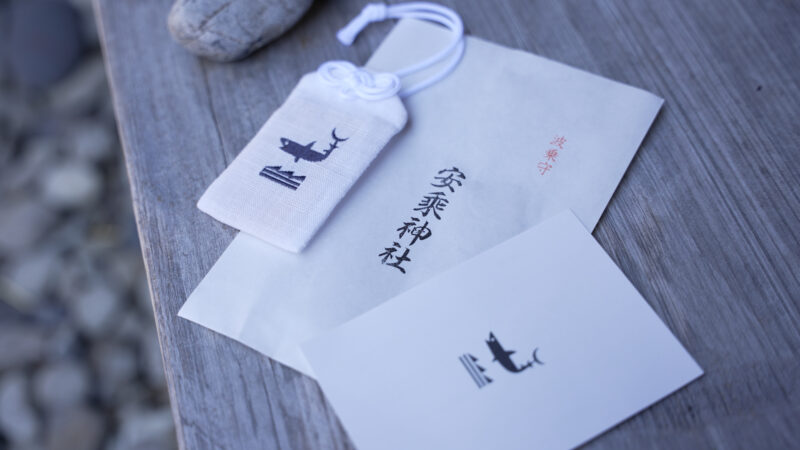 In addition, Anori Shrine is a place where we can enjoy watching the traditional puppet play in September.
If you are looking for a talisman or a good traditional play, Anori Shrine is a destination you can't miss!
Anori Shrine's Map
4. The blooming Ajisai along the Kintetsu Yoshino line [18 July 2022]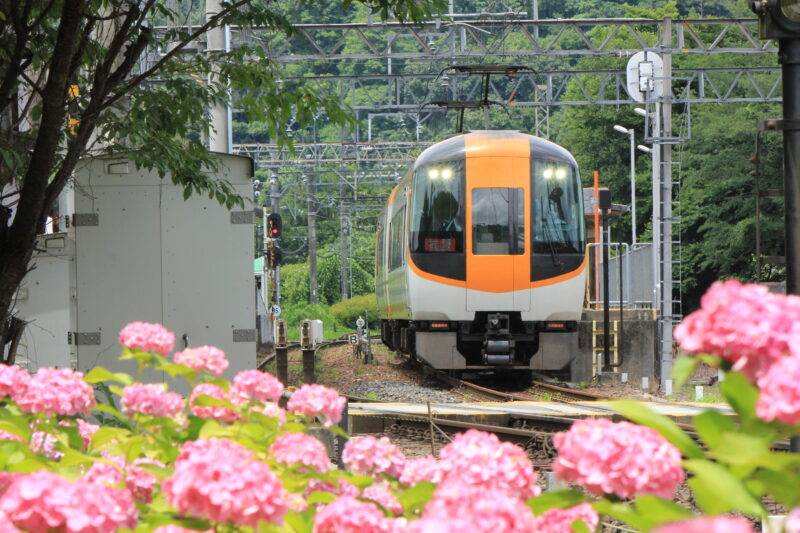 The blooming Ajisai (hydrangeas) fully bloom along the railway is the picture you can see in this season if you take the Kintetsu Yoshino line to Yoshino town, Nara prefecture.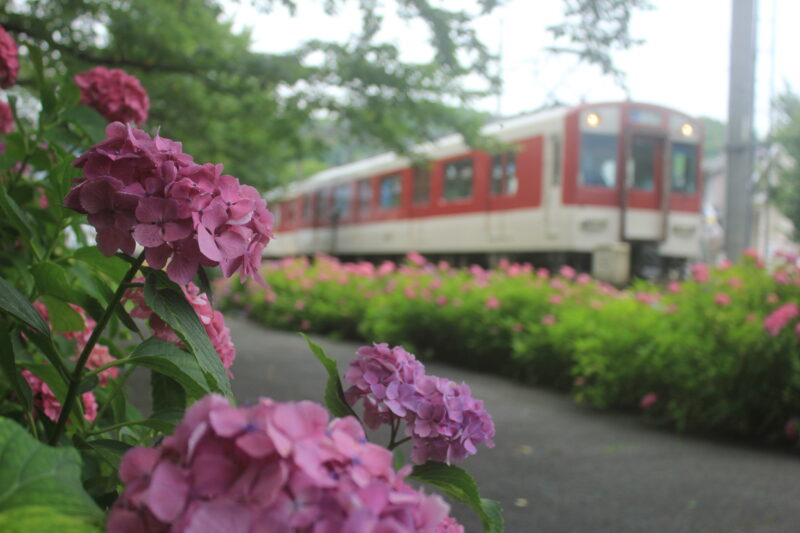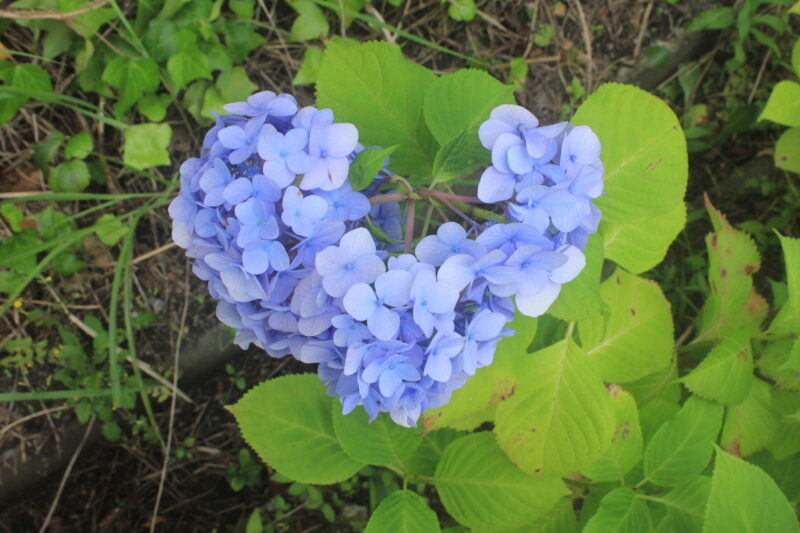 Importantly, don't miss a chance to appreciate a heart-shaped Ajisai, the flower that makes us feel heart-warming every time we look at them.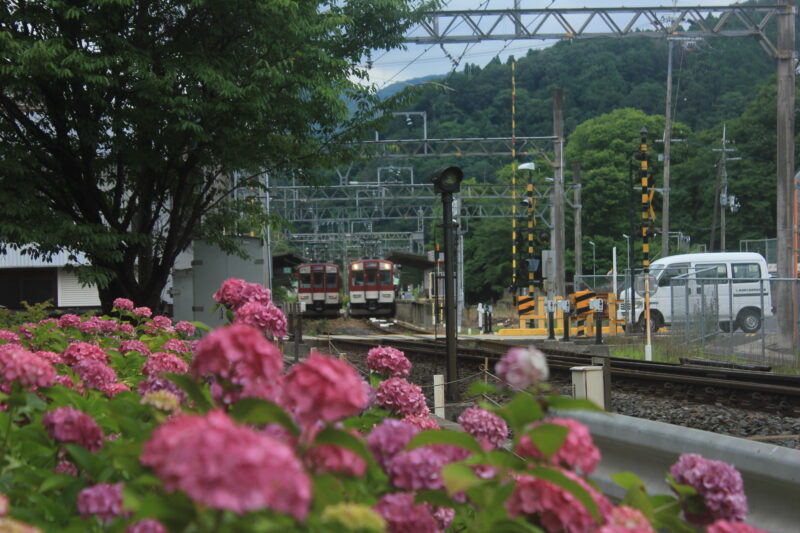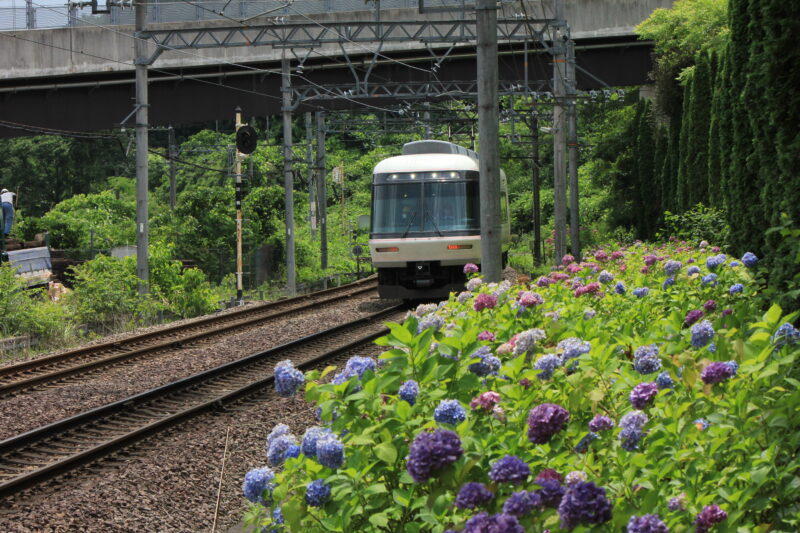 Sitting on the Kintetsu Yoshino line, we can enjoy watching different blooming flowers every season. From now on, we will continuously introduce other seasonal flowers.
5. Tasting a famous sake at 'Bennoya' [25 July 2022]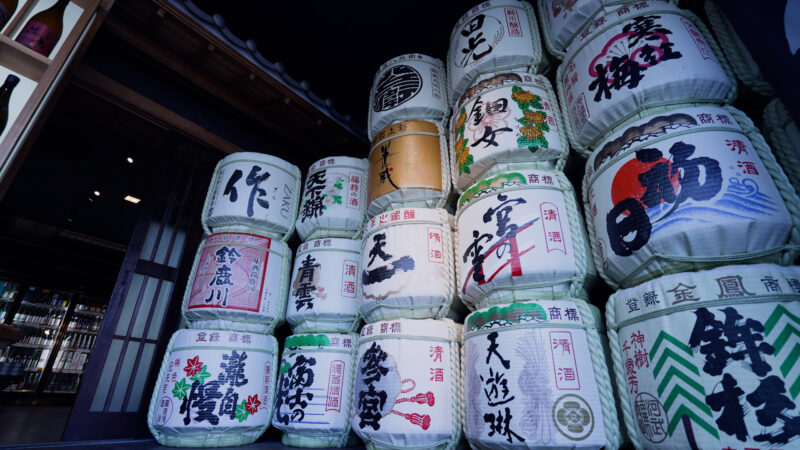 In Ise-shima, Mie Prefecture, there is a famous sake store called Bennoya.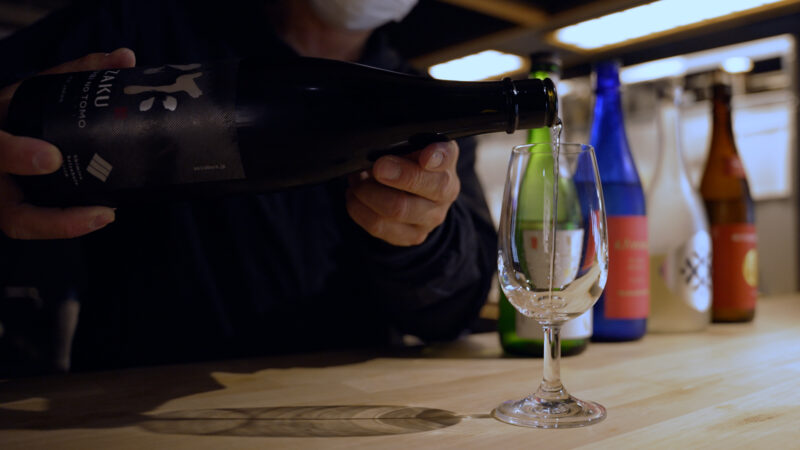 Mie has a lot of liquor stores, and "Bennoya" is one of the most popular stores that sell various kinds of liquor.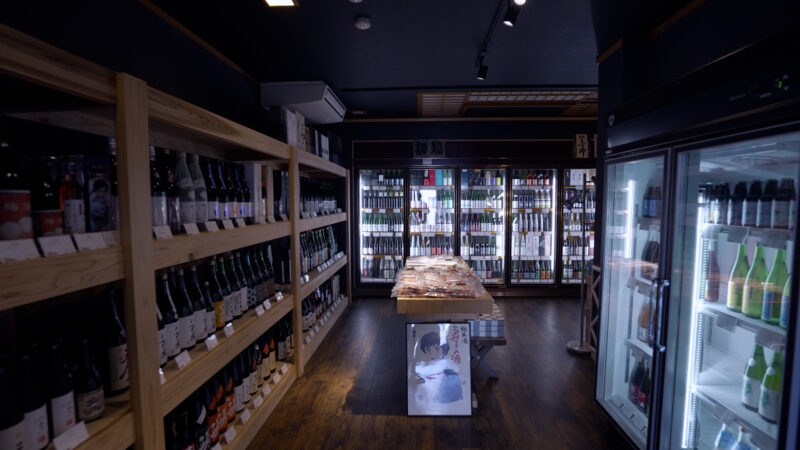 You can taste Sakes in this store to find the one that suits your taste.
Bennoya's Map / べんのや(KANPAI ISESHIMA)
6. Enjoying the good atmosphere of Ise-Shima through video [28 July 2022]
Ise-Shima is an area in Mie Prefecture where you can get in touch with nature and enjoy various traditional cultures.
Today, we will take you to experience the Ise-Shima trip through our video. Let's enjoy the good atmosphere of Ise-Shima ♪
Reference : Kintetsu Railway English
Read more article from Kintetsu Railway