Ikoma Sanjo Amusement Park : A Heaven of Thrills and Fun in Nara Prefecture
Ikoma Sanjo Amusement Park : A Heaven of Thrills and Fun in Nara Prefecture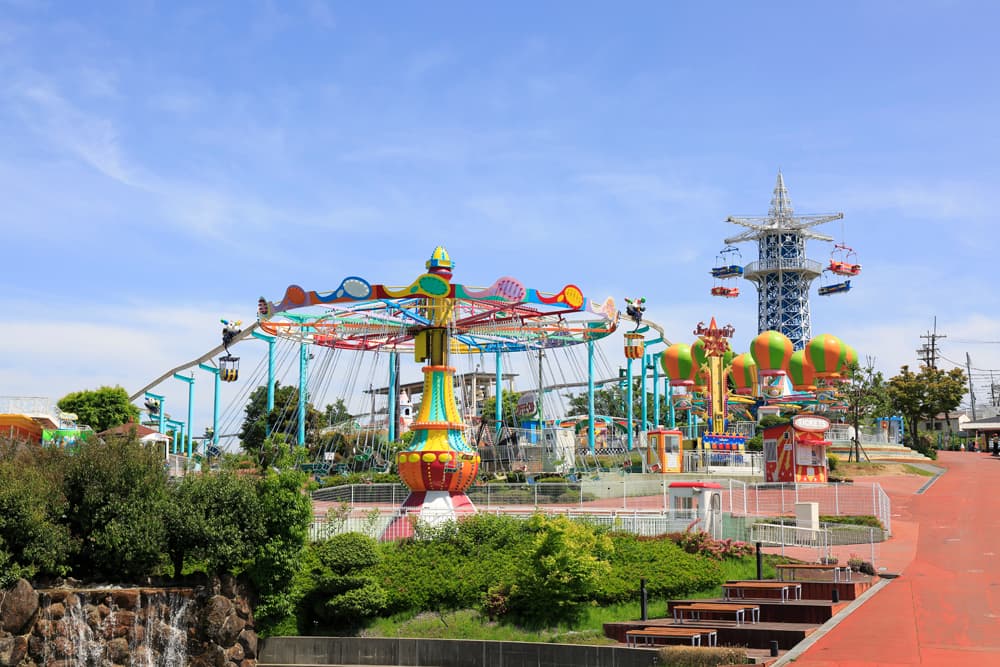 Nara Prefecture, a place renowned for its cultural treasures and historical significance, is also home to a lesser-known gem, the Ikoma Sanjo Amusement Park.
Nestled in the heart of this prefecture, Ikoma Sanjo Park stands as a thrilling escape where families, thrill-seekers, and adventure enthusiasts converge to revel in a world of excitement. The park offers a diverse array of attractions, events, and entertainment for visitors of all ages.
Let's take a journey into the history, experiences, and attractions that make Ikoma Sanjo Amusement Park a must-visit destination in Nara.
Index
1. A Brief History of Ikoma Sanjo Amusement Park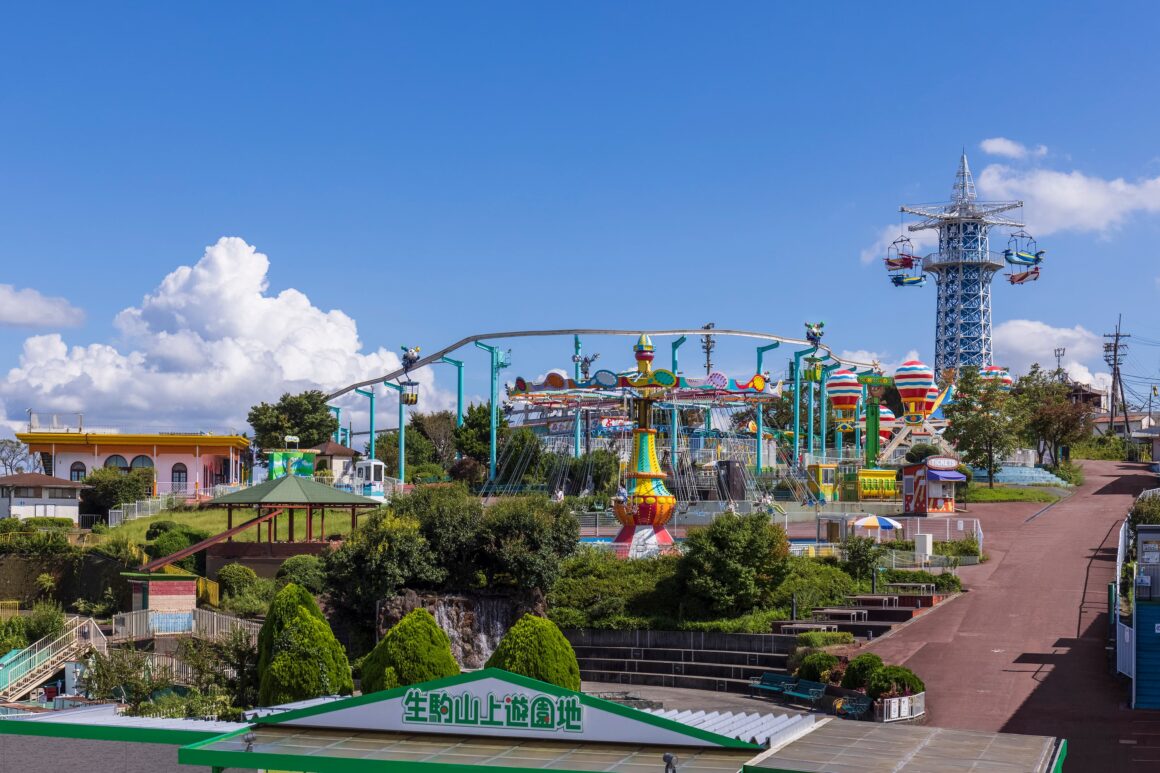 Established in the heart of Nara Prefecture, Ikoma Sanjo Amusement Park has been a cherished destination since its opening in the early 1970s. Originally founded as a recreational space, it evolved into an expansive park housing a range of rides, attractions, and entertainment zones.
Over the years, the park has continued to expand and innovate, constantly introducing new experiences to cater to the evolving interests of its visitors. With a rich history spanning several decades, Ikoma Sanjo Park has become an integral part of Nara's entertainment landscape.
2. Access to Ikoma Sanjo Amusement Park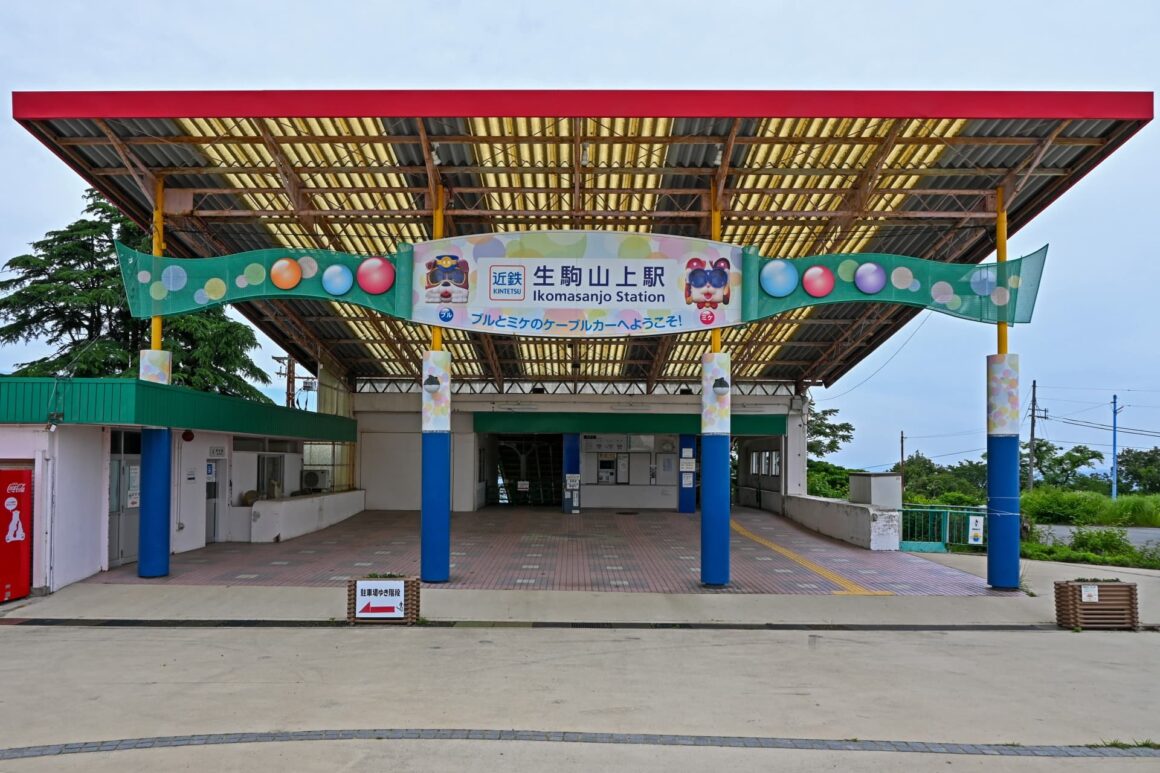 Reaching Ikoma Sanjo Amusement Park is a seamless experience thanks to the well-connected Kintetsu Railway network. Here are the routes from major stations:
From Osaka Station: Travelers departing from Osaka Station can take the Kintetsu Nara Line to Yamato-Saidaiji Station. Transfer to the Ikoma Line, and the journey culminates at the Ikoma Station, which is conveniently located near the park.
From Kyoto Station: If you're departing from Kyoto Station, a straightforward route is to take the Kintetsu Kyoto Line to Yamato-Saidaiji Station. From there, transfer to the Ikoma Line for a quick ride to Ikoma Station.
From Kintetsu Nara Station: For those traveling from Nara Station, hop on the Kintetsu Nara Line, transfer at Yamato-Saidaiji Station, and reach Ikoma Station.
From Osaka-Namba Station: Depart from Osaka-Namba Station and ride the Kintetsu Namba Line to Yamato-Saidaiji Station. Then, simply switch to the Ikoma Line to arrive at Ikoma Station, which is within walking distance of the park.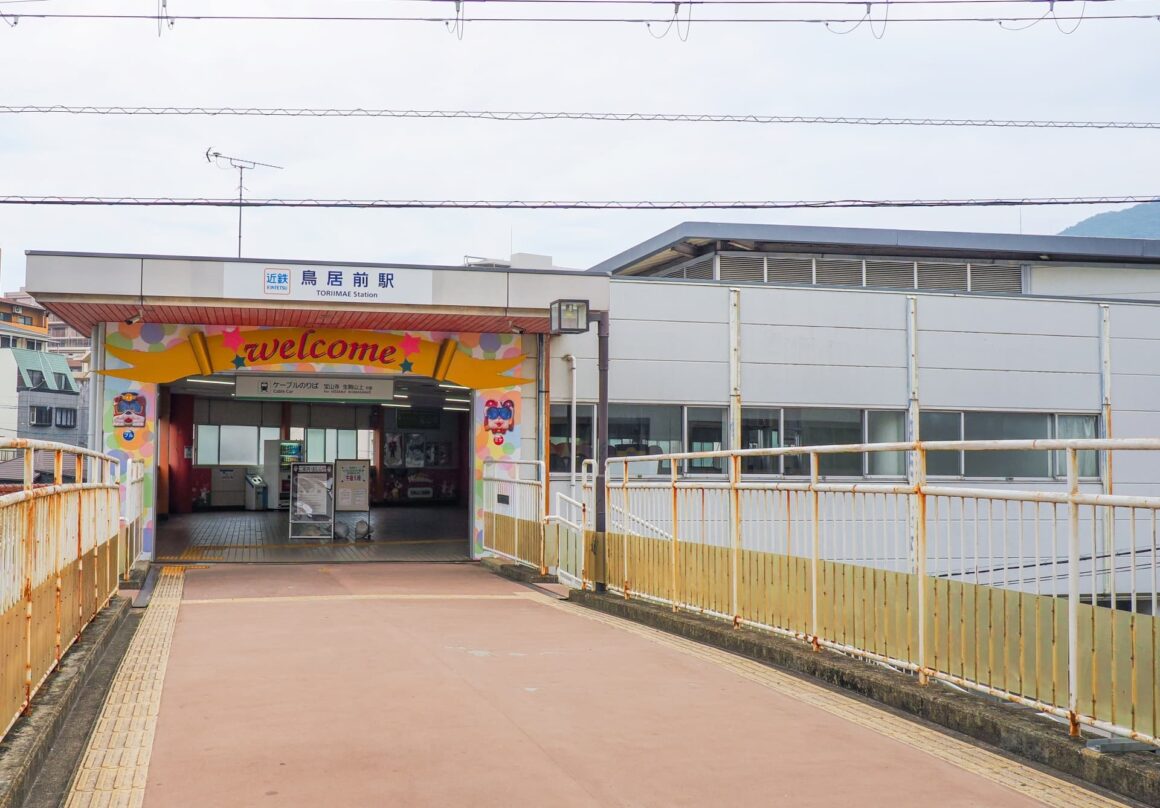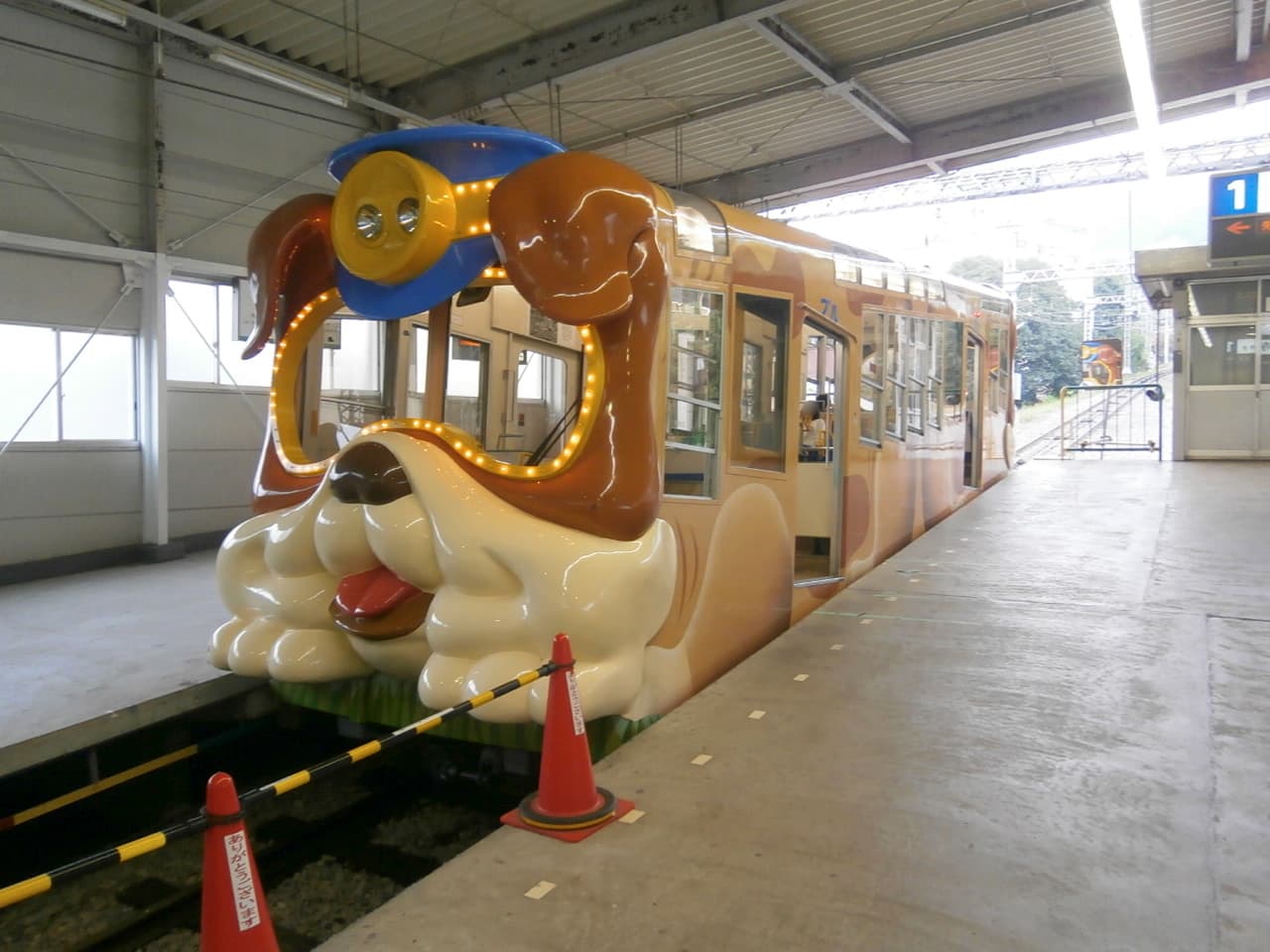 After arriving at Ikoma Station, walk to Toriimae Station to get on the cable car that will take you to Ikoma Sanjo Station, which is the closest station to Ikoma Sanjo Amusement Park.
3. Admissions to Ikoma Sanjo Amusement Park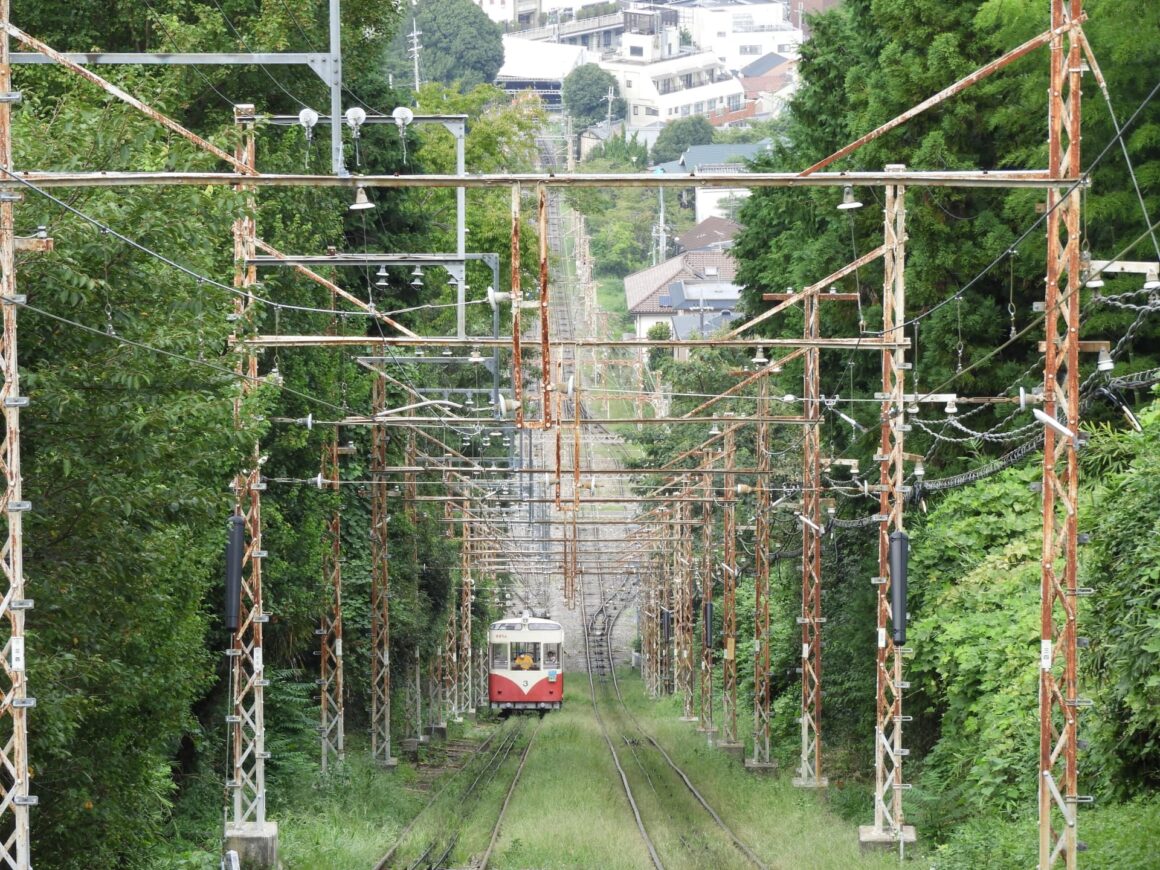 Ikoma Sanjo Amusement Park offers various ticket options, which are:
Ride Free Pass, which allows you to try all attractions

Adults (junior high school students and older) : JPY 3,600

Children (elementary school students) : JPY 3,400

Infants (age 2 – 6) : JPY 2,800

Value Ticket Book, which allows you to try up to 12 rides for JPY 3,400

This ticket book has 12 ride tickets, which each can be used by one person for an attraction regardless of its price. You can share this book as a group.
4. Best Attractions to Try at the Park
Ikoma Sanjo Amusement Park boasts a diverse range of attractions to cater to visitors of all ages and interests. Here are some of the standout rides and experiences :
🎡 Cycle Monorail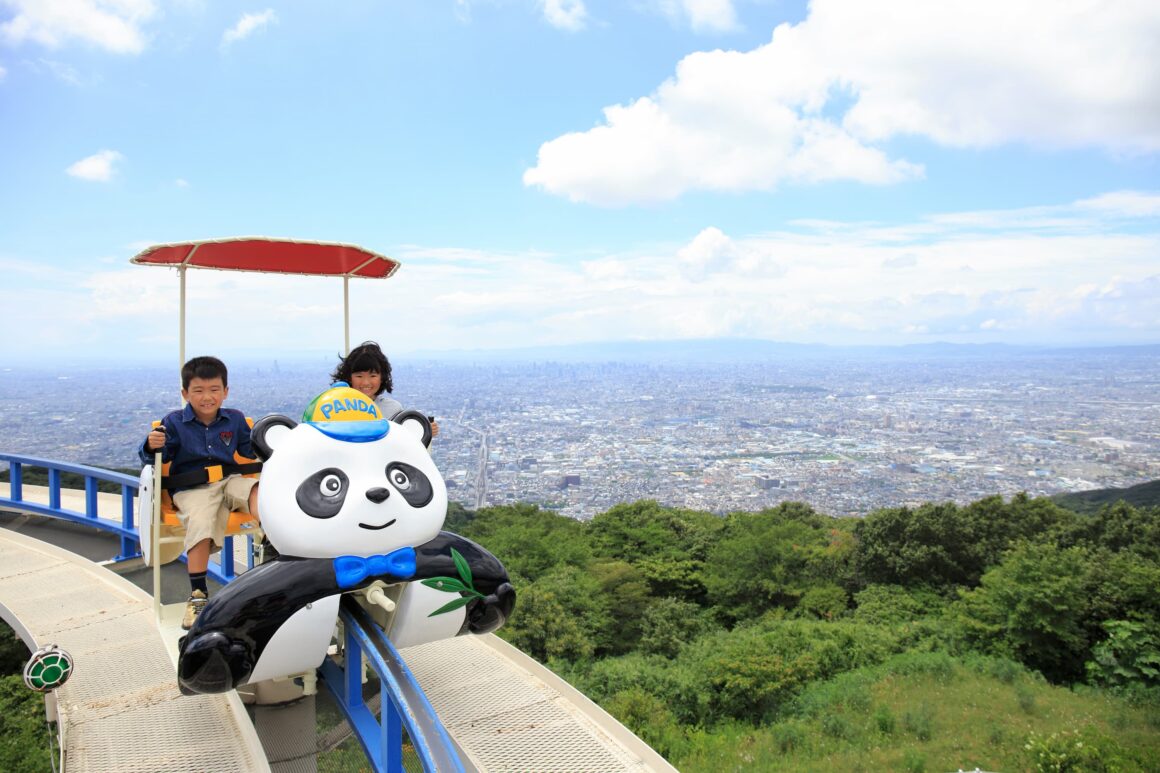 The Cycle Monorail is a unique attraction that combines cycling with a monorail ride. You can pedal your way along a track suspended in the air, providing a fascinating perspective of the park's surroundings.
This attraction, which also opens until the park closes, offers a breathtaking view at night, which you might not be able to find at other places.
🎡 Chain Tower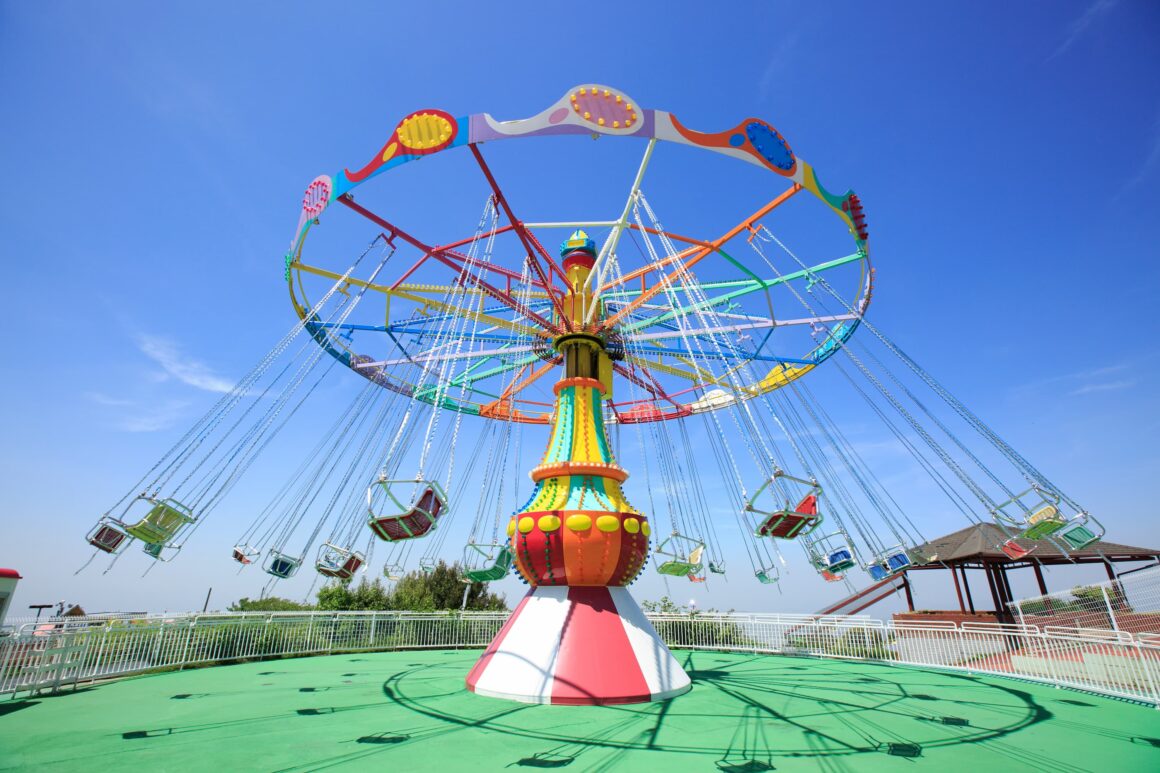 For thrill-seekers, the Chain Tower is a must-try. It is a towering ride that offers a breathtaking view of the park before plummeting at high speed, providing an adrenaline rush that's sure to leave you exhilarated.
🎡 Puka-puka Panda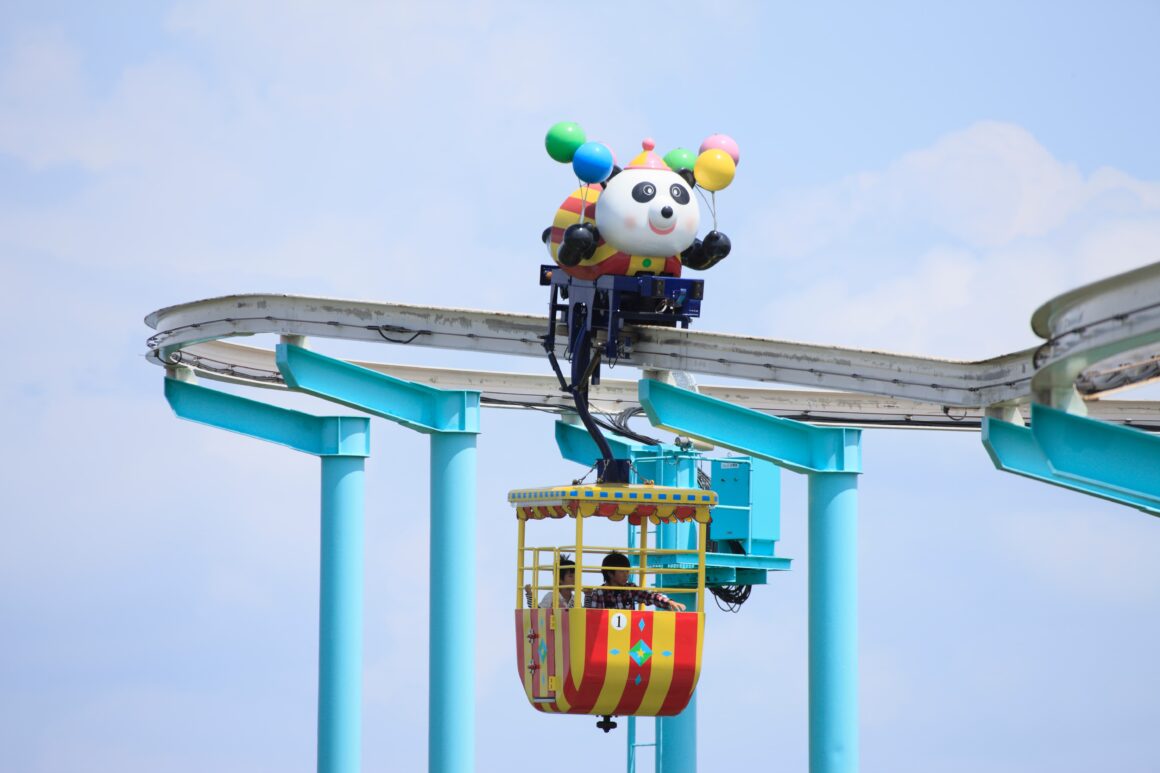 This charming ride allows you to have a whimsical aero journey while enjoying a panoramic view of the park. It's a delightful and family-friendly attraction suitable for visitors of all ages.
🎡 Flying Tower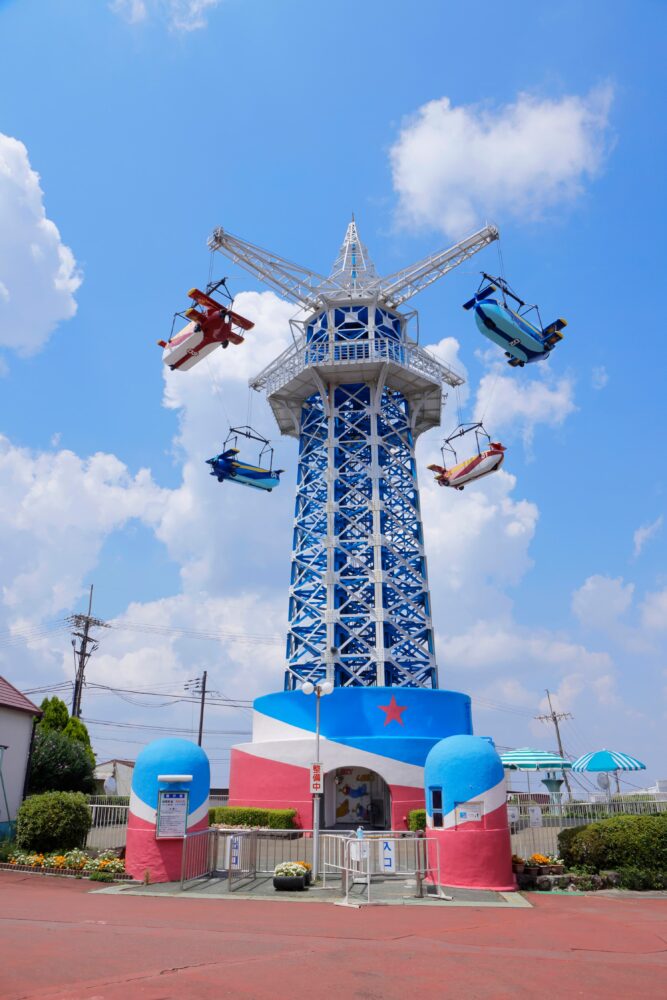 The Flying Tower offers an unparalleled panoramic view of the park and the surrounding area. You will be lifted high above the ground before gently descending, providing a serene yet thrilling experience.
5. PLAY PEAK ITADAKI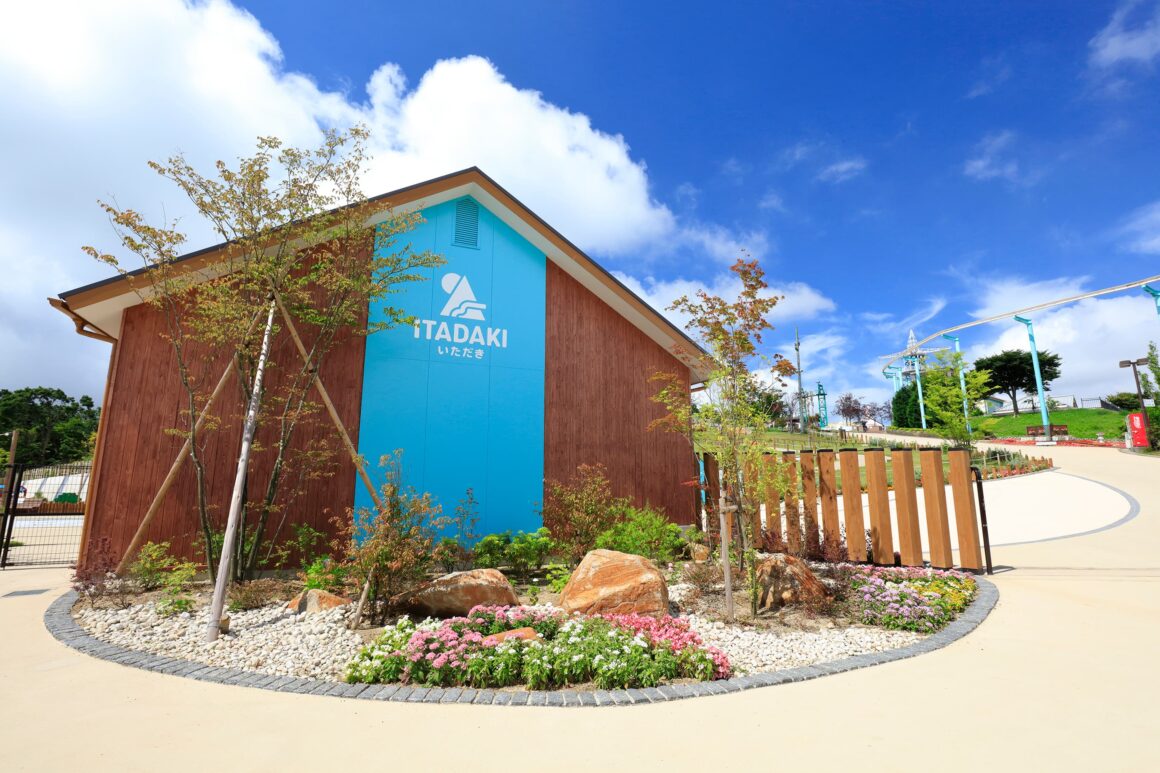 One of the standout features of Ikoma Sanjo Park is the expansive "PLAY PEAK ITADAKI" area, which is an open space designed for children and families to enjoy various outdoor activities.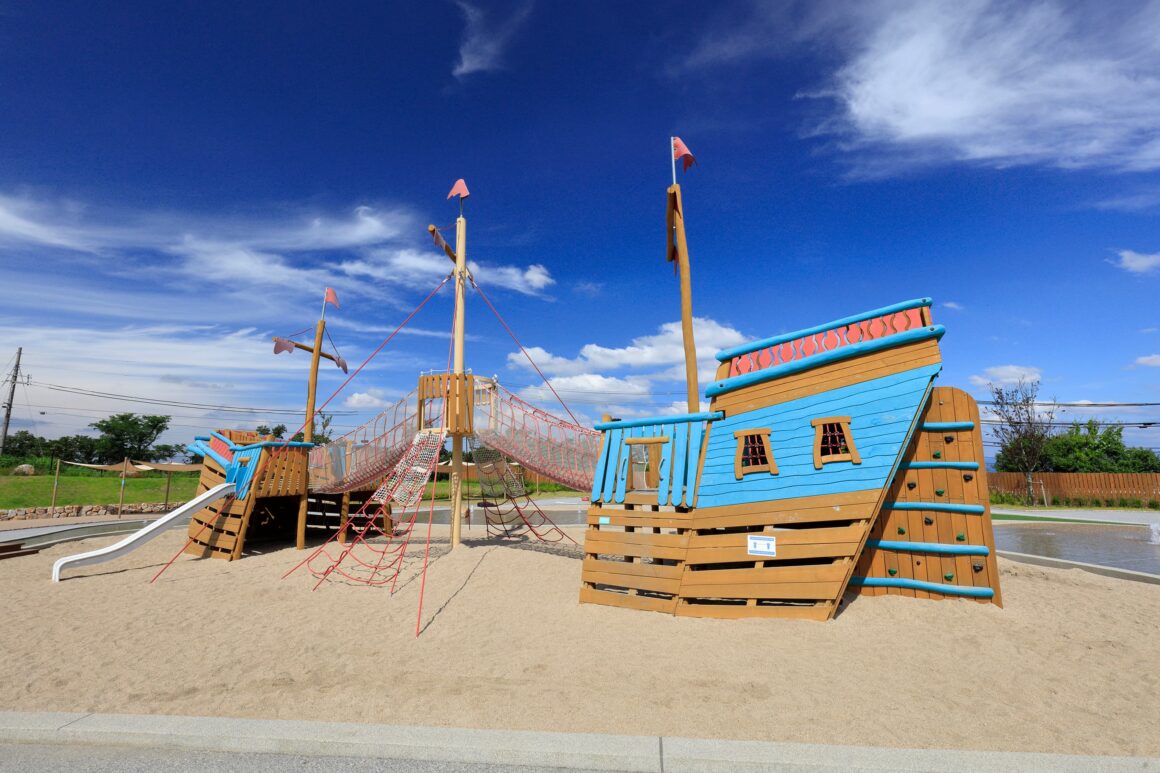 Located at an altitude of 642 meters, this is a place where you can see, touch, and feel nature and Japan's four seasons, offering a place for relaxation and recreation amid the excitement of the park.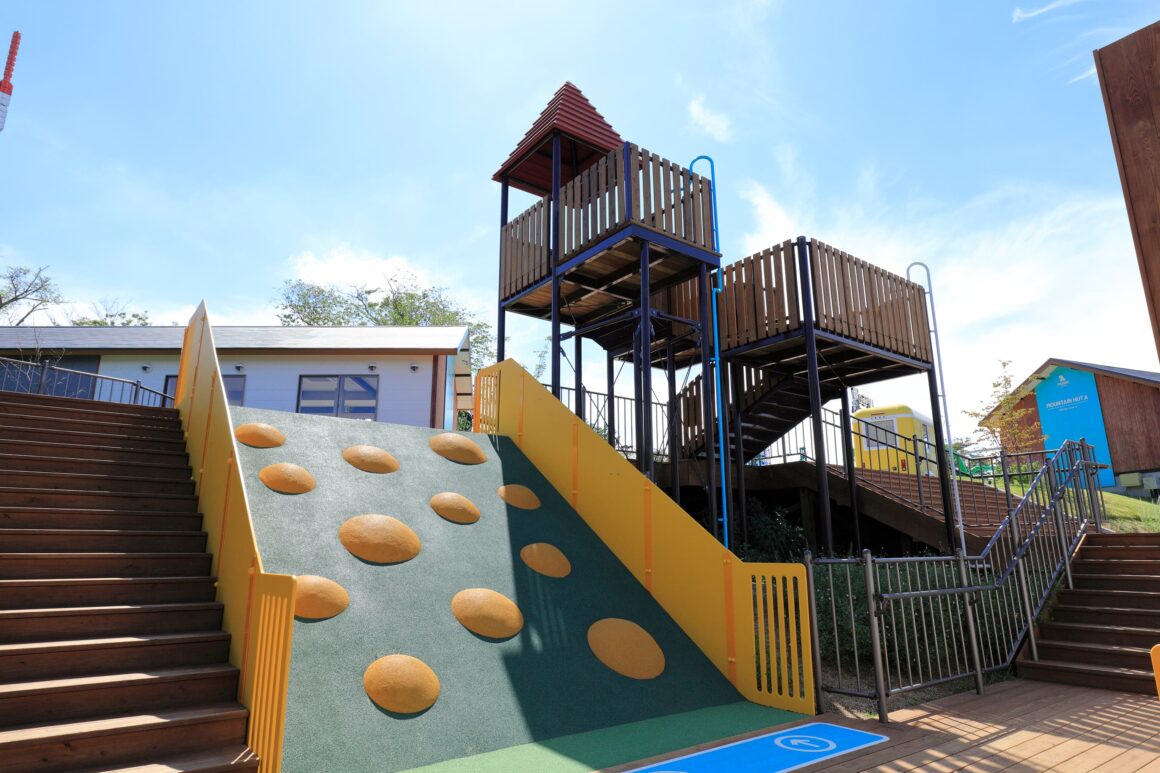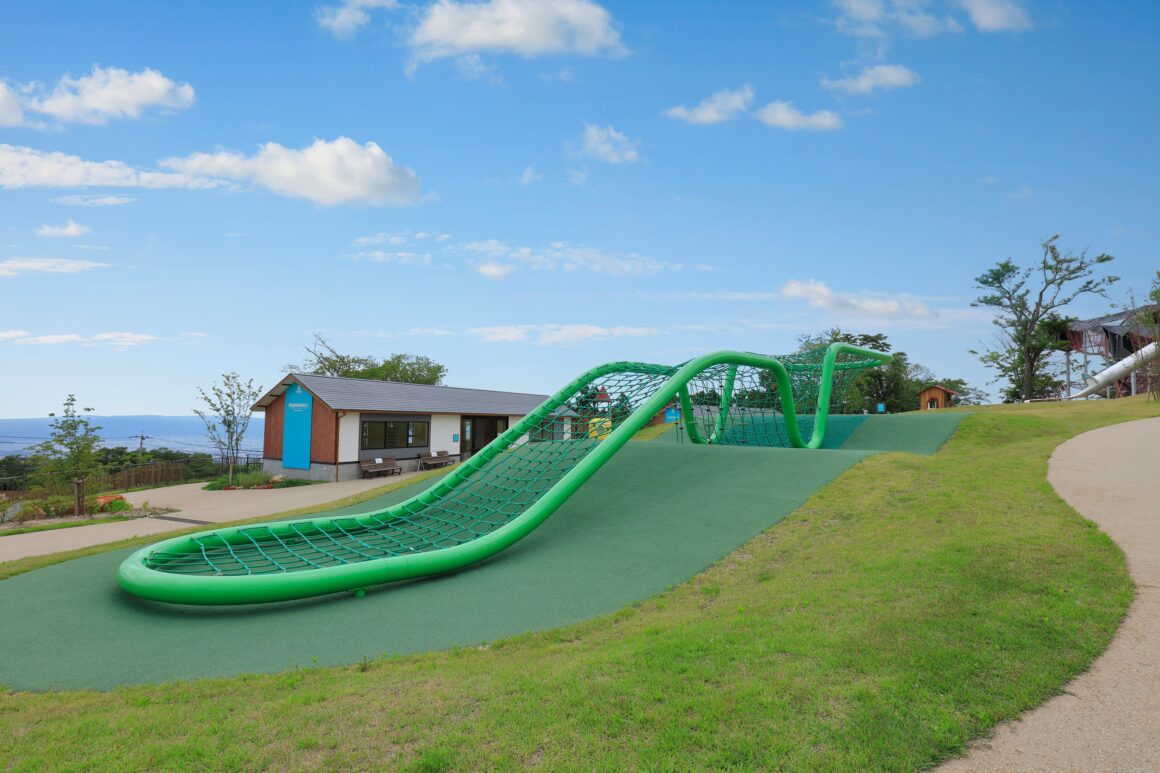 Moreover, the development of PLAY PEAK ITADAKI was supervised by Bornelund, a toy and playground equipment importer founded in 1977, which is known for importing and selling world's best toy and games, and also for operating children playground such as Kid-O-Kid and PlayVille.
*.。.*゚*.。.*゚*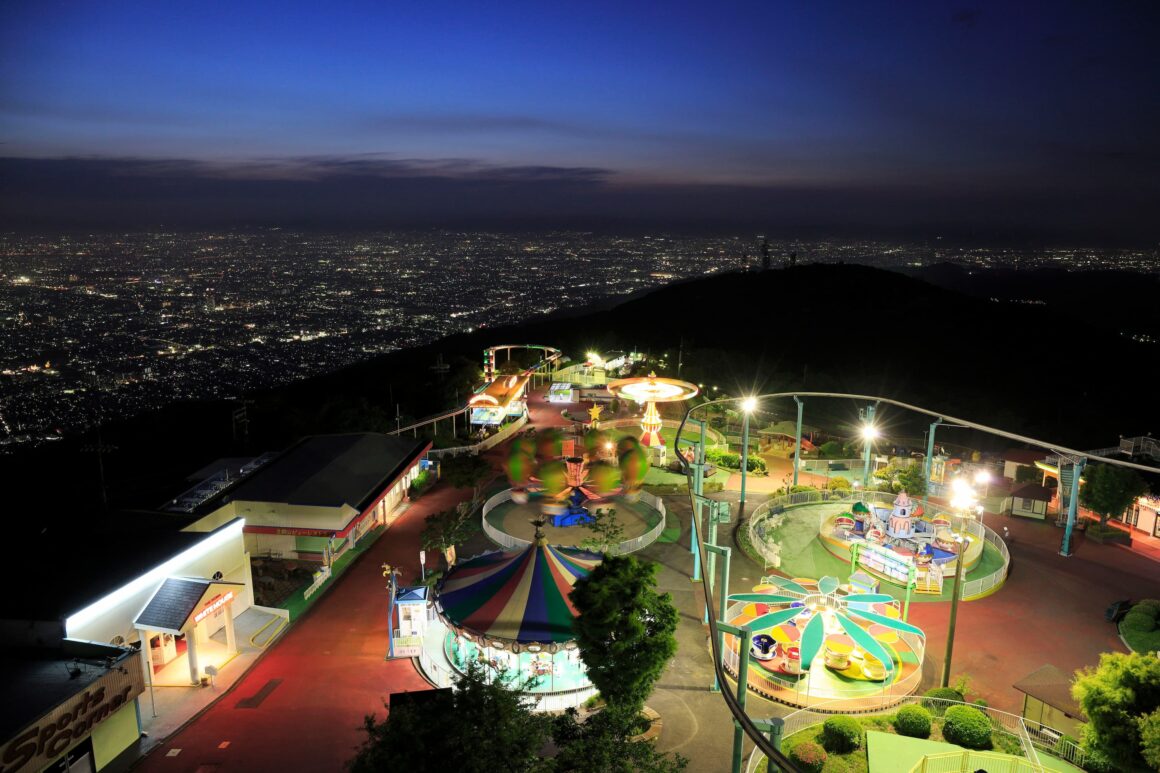 Ikomasanjo Amusement Park stands as a testament to the fact that Nara Prefecture offers more than just historical and cultural treasures. It provides a thrilling escape into the world of amusement and entertainment.
Whether you seek heart-pounding rides, family-friendly attractions, or a relaxing day in the open playground area, Ikomasanjo Park has something for everyone.
From easy accessibility via Kintetsu Railway to a diverse range of attractions and local culinary treats, the park promises a memorable day for all.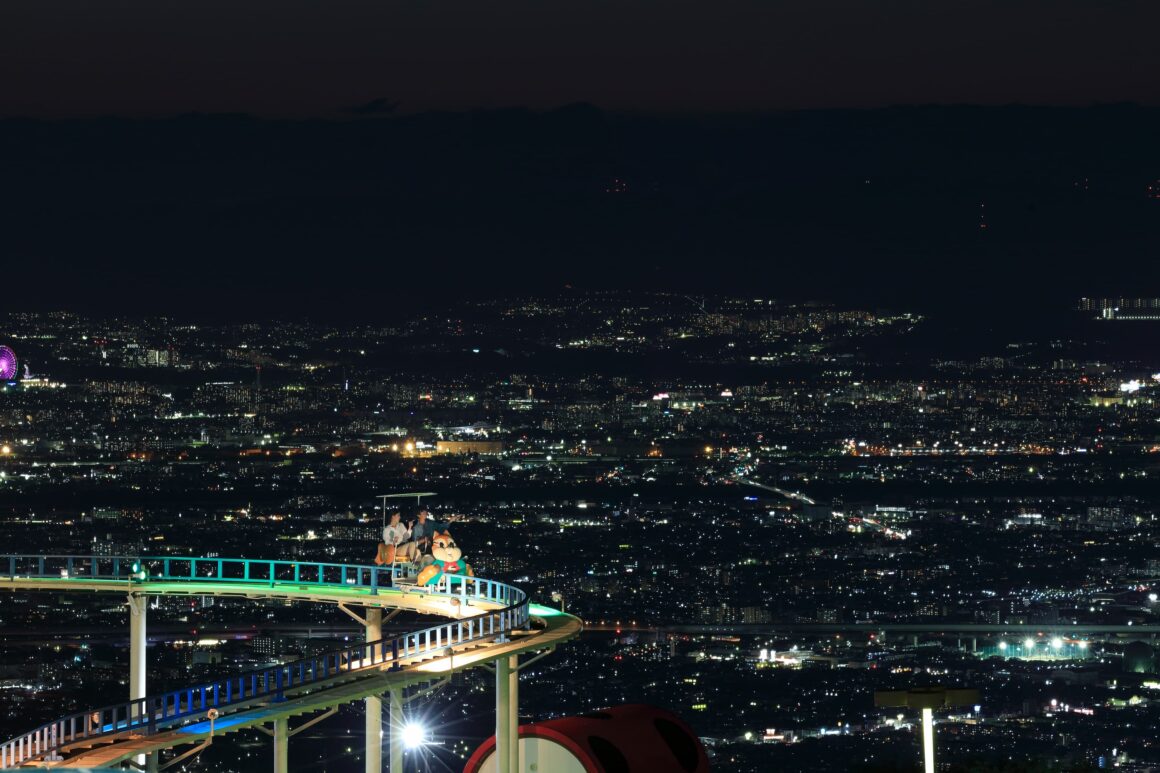 Plan your visit to Ikomasanjo Park and embark on a day filled with excitement, adventure, and cherished memories in the heart of Nara Prefecture.
Information about Ikoma Sanjo Amusement Park
Address
312-1 Nabatacho, Ikoma, Nara 630-0231
Tel.
Business Hours
Opening Date : Fri. – Wed. 10:00 – 17:00
Closing Date : Every Thursday
Official Website
Google Map
Read more articles