Akame 48 Waterfalls & Iga Ninja Training Grounds : A journey through nature and history
Akame 48 Waterfalls & Iga Ninja Training Grounds : A journey through nature and history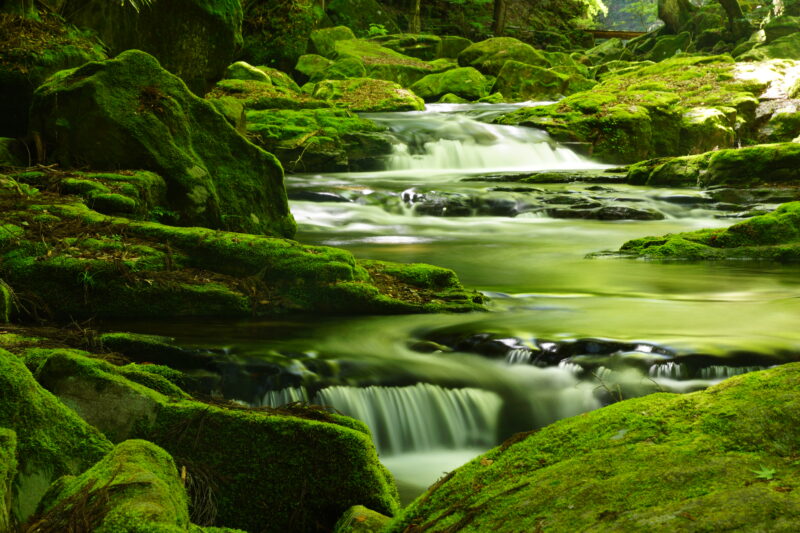 Nestled in the heart of Mie Prefecture, Japan, lies a hidden gem known as "Akame 48 Waterfalls". This picturesque destination offers you a unique opportunity to immerse themselves in the breathtaking beauty of nature while experiencing the rich history of the Iga Ninja.
As the name suggests, the area is home to a series of 48 stunning waterfalls, each possessing its distinct charm and allure.
Coupled with the nearby "Iga Ninja Training Grounds", this region promises an unforgettable adventure for nature enthusiasts and history buffs alike.
In this feature, we convey all the interesting things you can do around Akame 48 Waterfalls and Iga Ninja Training Grounds. So, let's get to know more about these sightseeing attractions!
Index : Akame 48 Waterfalls & Iga Ninja Training Grounds
1. How to access Akame 48 Waterfalls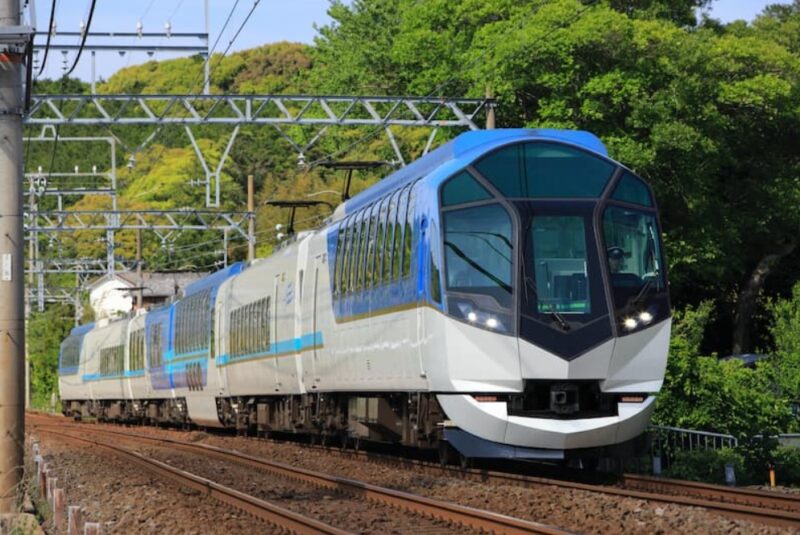 Akame 48 Waterfalls can be accessed conveniently through the efficient Kintetsu Railway, making it accessible from various major cities in the region.
From Osaka : Begin your journey from Osaka Namba Station and take the Kintetsu Nara Line bound for Yamato-Saidaiji. At Yamato-Saidaiji, transfer to the Kintetsu Osaka Line bound for Nabari, and alight at Akameguchi Station. From there, you can take a bus or taxi to reach the Akame 48 Waterfalls.
From Nara : Commence your expedition from Kintetsu Nara Station and board the Kintetsu Osaka Line towards Nabari. Disembark at Akameguchi Station and proceed to the waterfalls.
From Nagoya : Depart from Nagoya Station and ride the Kintetsu Nagoya Line to Yokkaichi Station. From Yokkaichi, transfer to the Kintetsu Yokkaichi Line bound for Ise-Nakagawa and alight at Akameguchi Station.
From Mie : If you're starting your journey from Ise-Shi Station in Mie Prefecture, board the Kintetsu Ise Line and head towards Akameguchi Station.
2. What you need to know about Akame 48 Waterfalls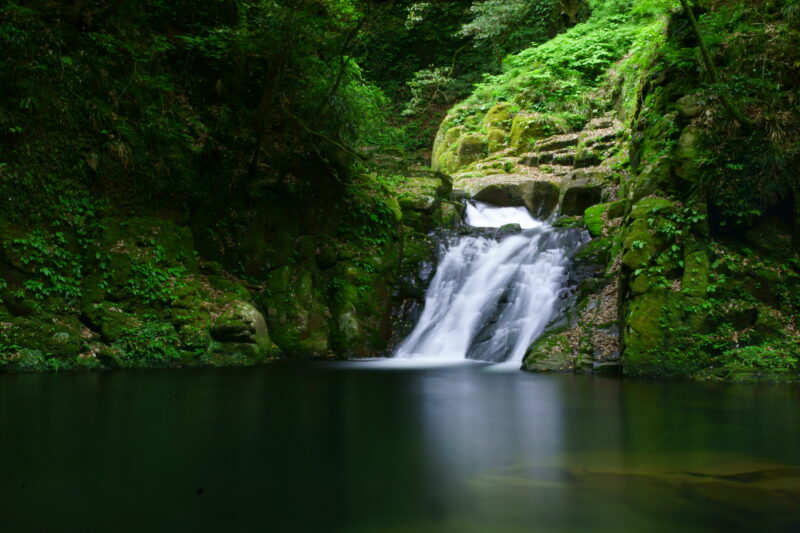 Akame 48 Waterfalls holds a rich history that dates back centuries. The area surrounding the falls was believed to be a training ground for the Iga Ninja, who were known for their exceptional stealth and combat skills during Japan's feudal era. The waterfalls served as a natural obstacle course for the ninjas, enhancing their agility, endurance, and overall abilities.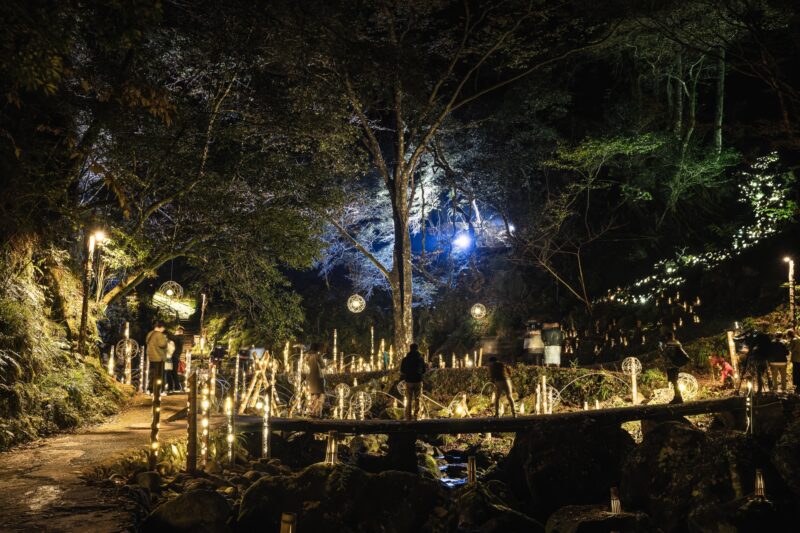 Over time, the location evolved into a cherished destination for spiritual and recreational purposes. Local communities also recognized the importance of preserving the natural beauty, leading to the establishment of Akame Shijuhachi Taki (Akame 48 Waterfalls) as a prefectural park in 1957. The park is now well-maintained, and you can relish the unspoiled charm of the waterfalls while exploring the historical legacy of the Iga Ninja.
3. Akame 48 Waterfalls and their beautiful surroundings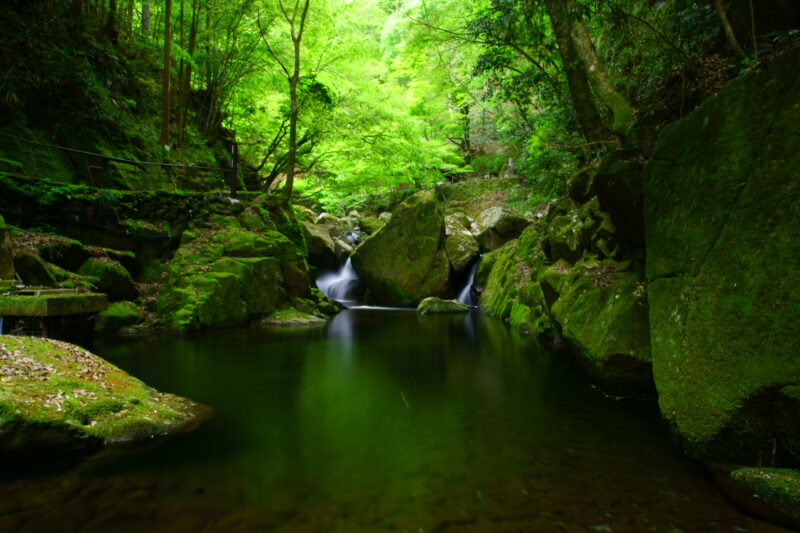 The natural beauty surrounding Akame 48 Waterfalls is a sight to behold, with lush greenery, diverse flora, and an array of wildlife. The region's four distinct seasons offer you different landscapes and experiences throughout the year.
Spring: In spring, the area transforms into a floral wonderland with cherry blossoms and various wildflowers blooming along the hiking trails. The sight of the cascading waterfalls amidst the delicate pink cherry blossoms is truly enchanting.
Summer: Summer brings vibrancy to Akame 48 Waterfalls, with the forest in full bloom and the waterfalls gushing with refreshing vigor. The cool, misty air offers relief from the summer heat, making it an ideal time for hiking and exploration.
Autumn: Fall paints the landscape in striking hues of red, orange, and gold as the surrounding trees change their colors. The waterfalls remain equally captivating, creating a stunning contrast with the foliage.
Winter: Winter brings a serene and tranquil atmosphere to Akame 48 Waterfalls. Though the waterfalls may partially freeze in the colder months, the sight of icicles hanging from the rocks adds a magical touch to the scenery.
4. Best waterfalls to stop by at Akame 48 Waterfalls
Among the numerous waterfalls in the region, several stand out as the crown jewels of Akame 48 Waterfalls as follows
4.1 Ninai Falls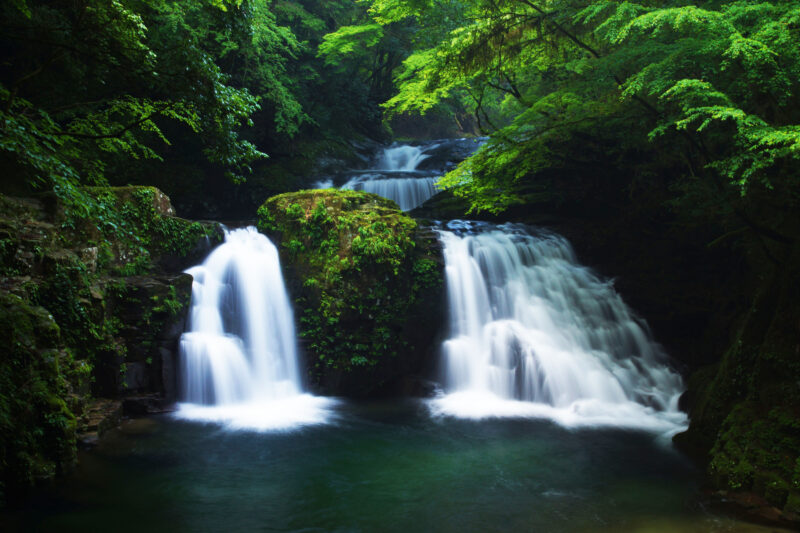 As the tallest waterfall among the 48, Ninai Falls is a breathtaking sight to behold. Its majestic 30-meter cascade is a photographer's dream, capturing the raw power and beauty of nature.
4.2 Fudo Falls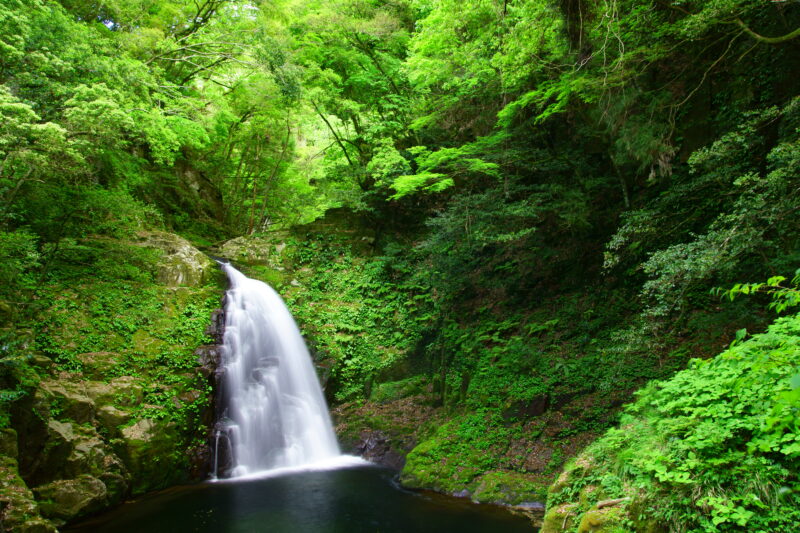 This waterfall stands out for its distinctive horseshoe shape. The surrounding rocks are adorned with vibrant green moss, creating a picturesque scene that will leave you in awe.
4.3 Senju Falls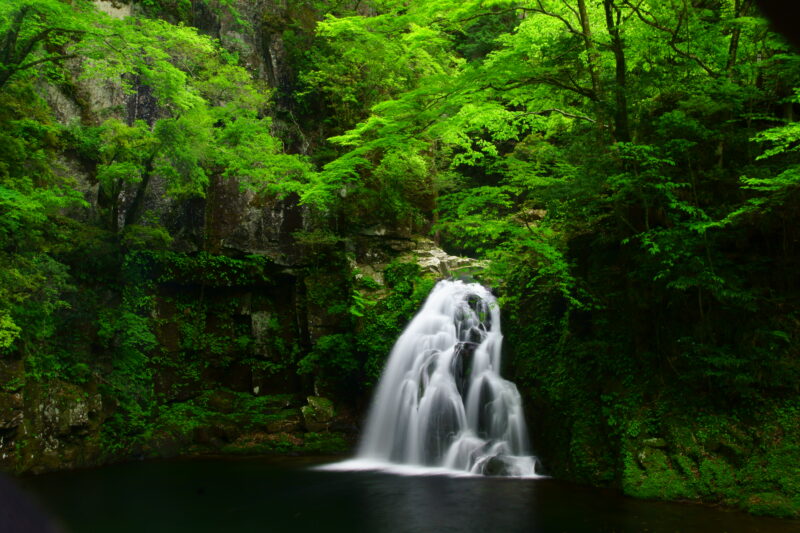 Known for its stunning double cascade, Senju Falls is a popular spot for nature lovers. The play of light and shadow on the falling water creates an enchanting atmosphere.
4.4 Biwa Falls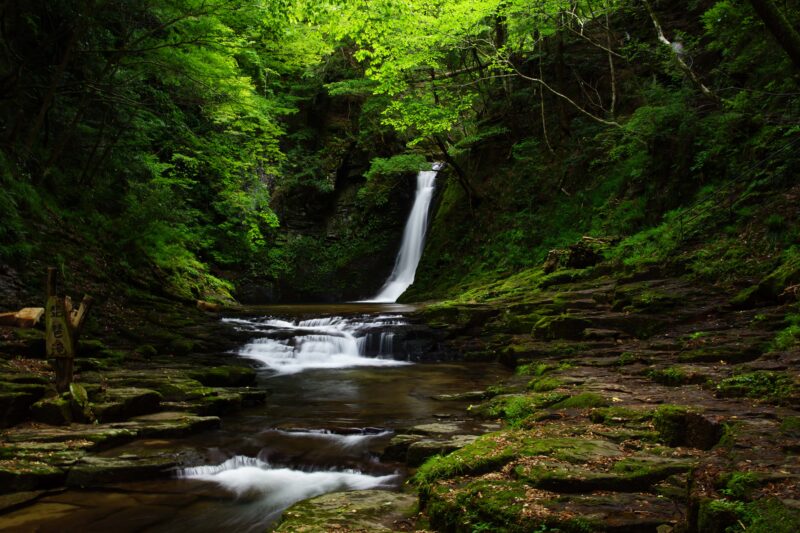 Flowing in a wide stream, Biwa Falls mesmerizes you with its graceful elegance. The gentle slope of the rocks adds a touch of serenity to this captivating waterfall.
4.5 Nunobiki Falls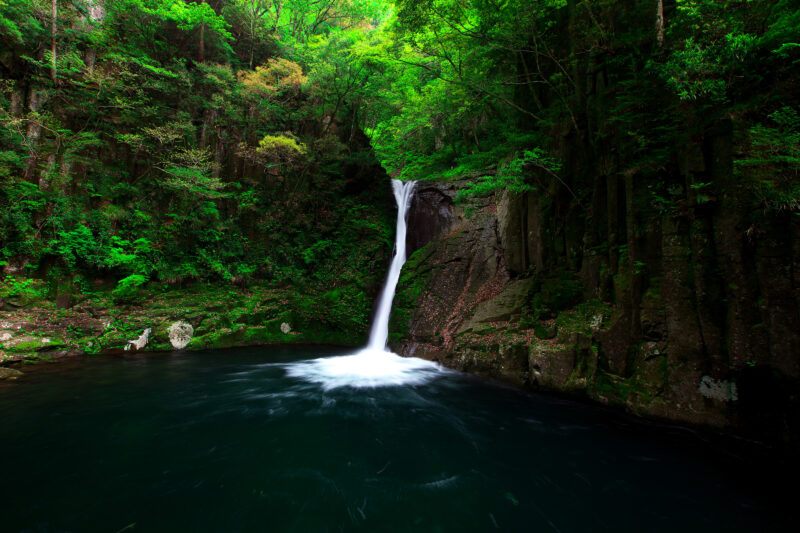 Known for its delicate beauty, Nunobiki Waterfall gracefully descends from the rocky cliffs, creating an ethereal ambiance. The thin, almost transparent veil of water against the lush backdrop offers a serene and calming experience for those who visit.
5. A brief history of Iga Ninja Training Grounds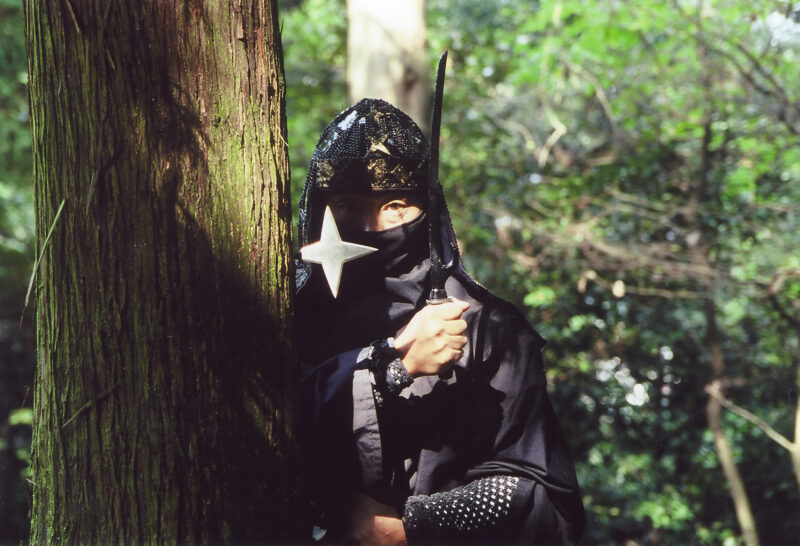 The Iga region has long been intertwined with the history of ninjutsu, the art of the ninja. During the feudal era of Japan, the rugged terrain and dense forests of Iga provided the ideal training grounds for aspiring ninja warriors. The ninja, known for their expertise in espionage, sabotage, and guerrilla warfare, played a crucial role in shaping the country's history.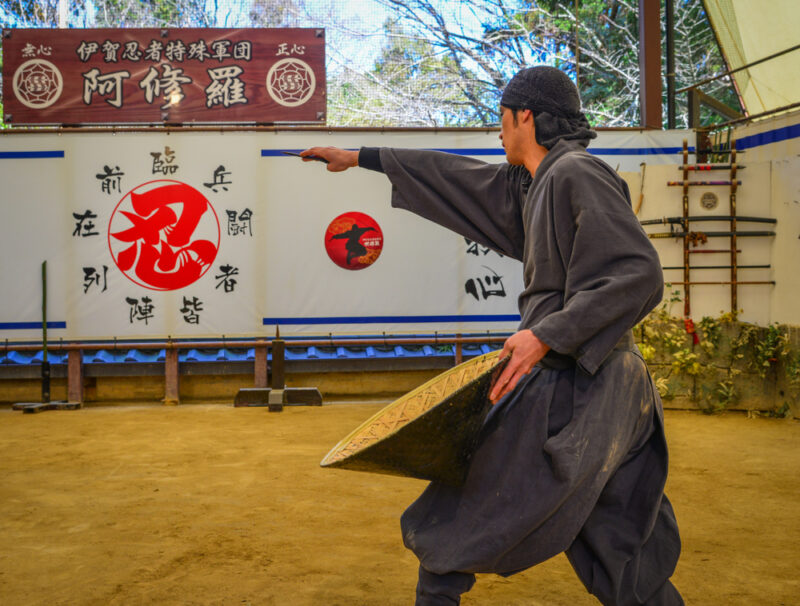 The Iga Ninja Training Grounds served as the birthplace for many legendary ninja clans, and today you can delve into the mysterious world of these stealthy warriors through interactive exhibits and demonstrations.
6. Things to do around Akame 48 Waterfalls & Iga Ninja Training Grounds
6.1 Iga-ryu Ninja Museum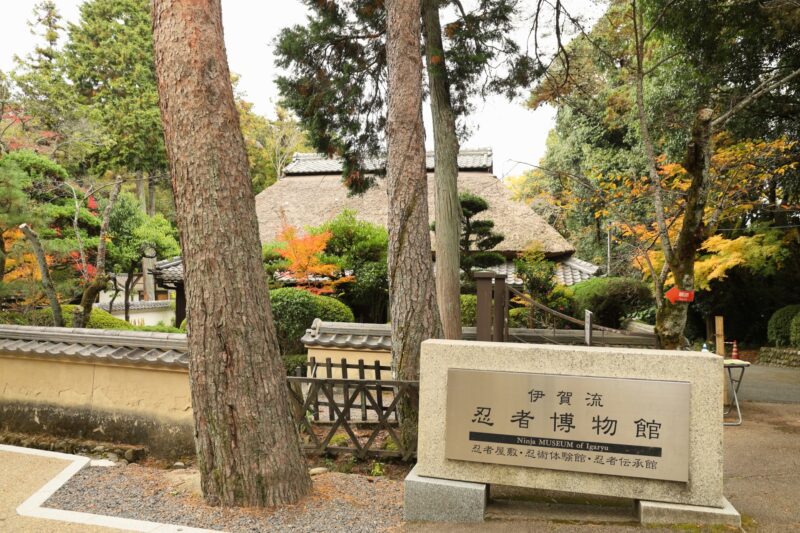 Delve deeper into the world of ninjutsu at this museum, which showcases an extensive collection of ninja tools, artifacts, and historical information.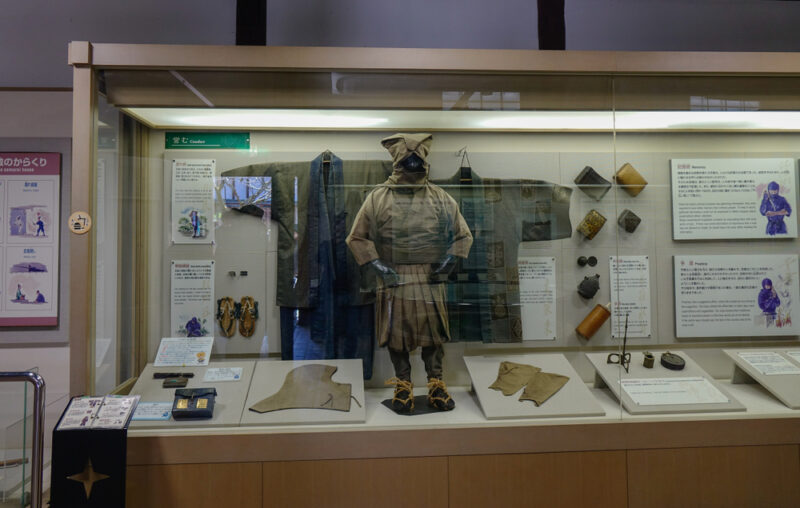 Here, you can partake in a hands-on ninja experience, where they can learn various ninja skills like throwing shurikens, climbing walls, and navigating through secret passageways.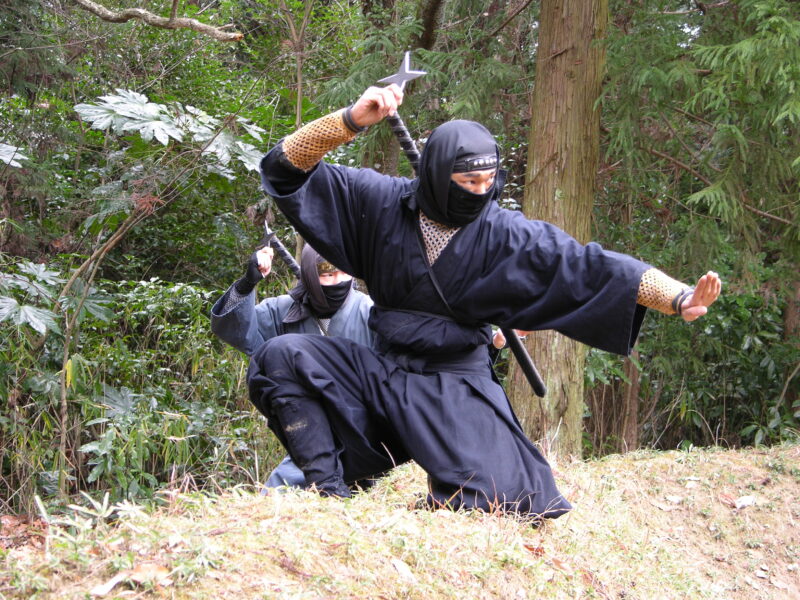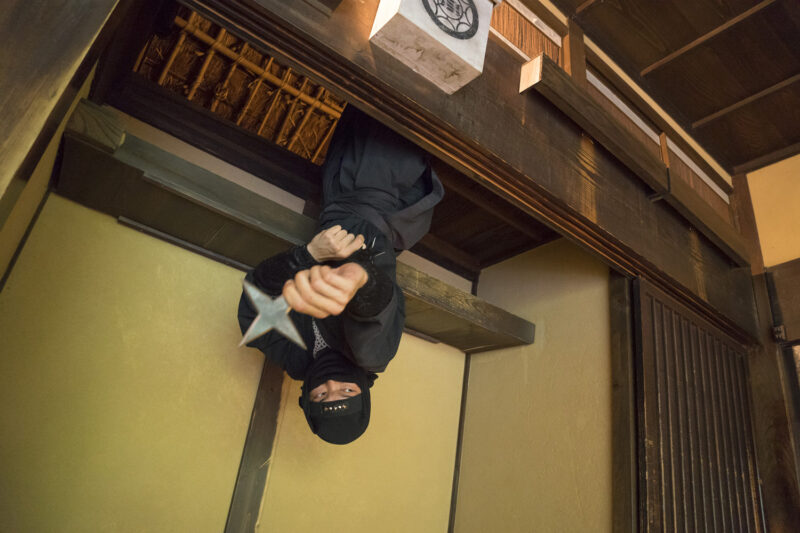 In addition to that, there is also a reconstructed ninja house that provides insight into the unique architecture and hidden mechanisms that ninjas used to protect their homes.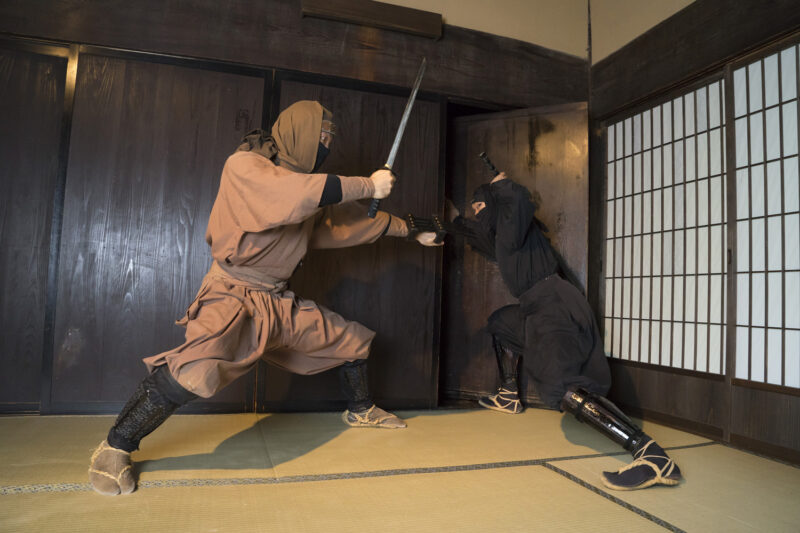 6.2 Iga Ueno Castle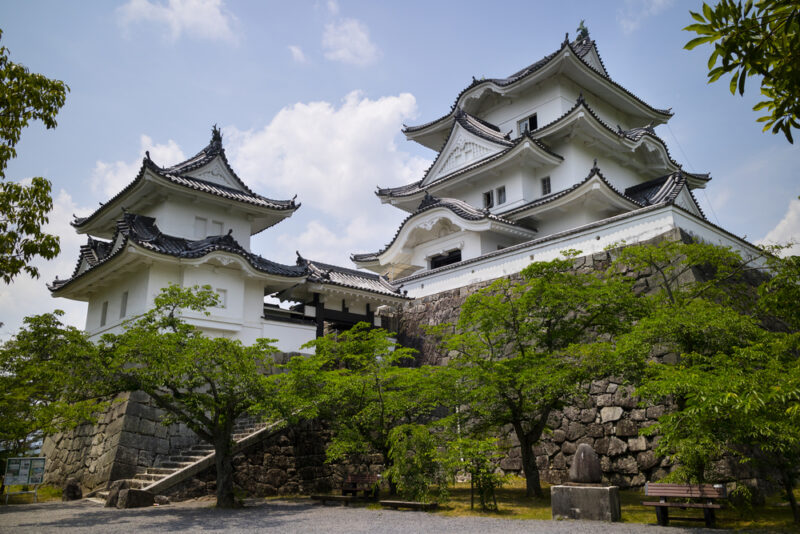 Explore the historical Iga Ueno Castle, which offers panoramic views of the city and a chance to learn about the region's samurai heritage.
6.3 Forest Hikes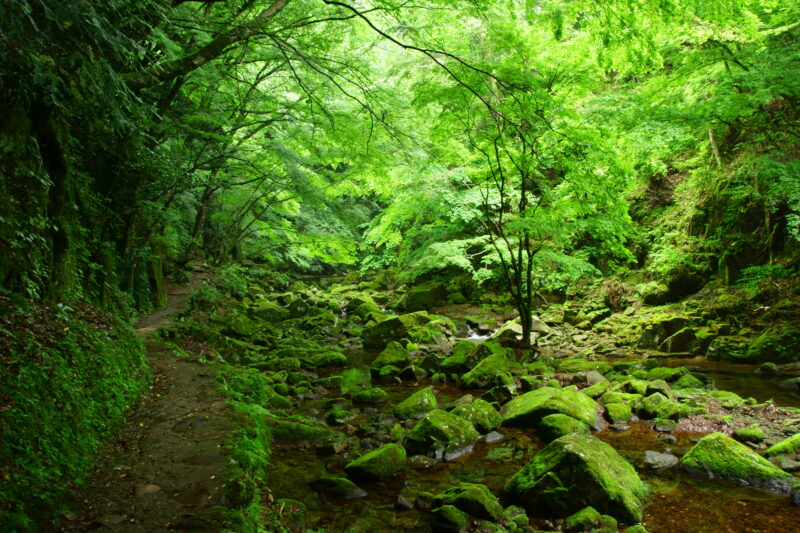 Surrounding Akame 48 Waterfalls and Iga Ninja Training Grounds are numerous hiking trails that offer you a chance to reconnect with nature and explore the region's hidden gems.
6.4 Akame Onsen
After a day of exploration, relax and unwind at Akame Onsen, a natural hot spring that offers a soothing respite amidst nature. You can check for more information about Akame Onsen here! >> https://www.akameonsen.com/en/
*.。.*゚*.。.*゚*
A journey to Akame 48 Waterfalls and Iga Ninja Training Grounds is a true fusion of natural beauty and historical intrigue. Here, you can immerse themselves in the tranquility of cascading waterfalls, lush forests, and discover the secrets of Japan's legendary ninja warriors. As you traverse through the enchanting landscape and delve into the shadows of history, this unforgettable experience will leave you with cherished memories of Japan's magical heritage.
Now that you know how great Akame 48 Waterfalls and Iga Ninja Training Grounds are, how about visiting them when you're in Mie, Japan next time?
Read more articles