Best fall foliage spots in Ishikawa
Best fall foliage spots in Ishikawa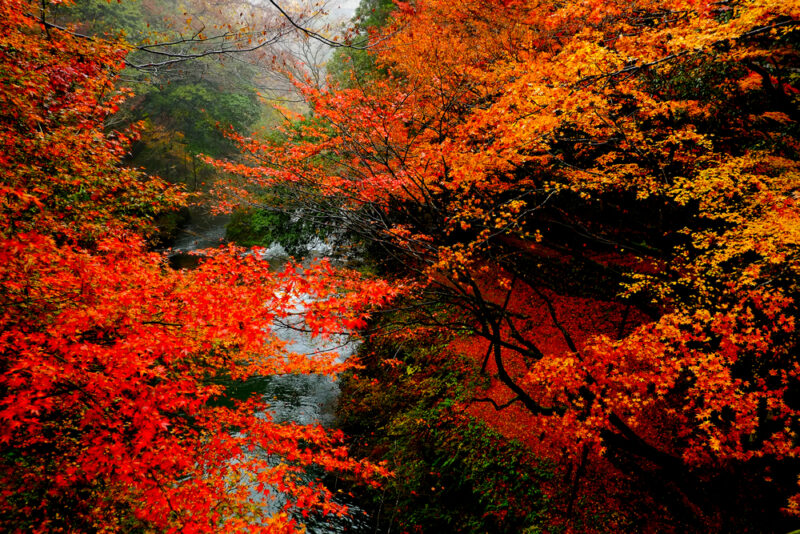 In addition to its beautiful cherry blossoms in spring, fall foliage is another reason for tourists to visit Japan, particularly for enjoying Kōyō (紅葉) and Momiji (紅葉) every year.
Although both are written in the same Chinese characters, Kōyō refers to foliage with red and yellow colors, while Momiji specifically refers to the spectacular view of red maple leaves in fall.
However, if you want to experience wonderful fall foliage atmosphere in some historical and cultural city, we highly recommend you to visit "Ishikawa Prefecture".
The fall foliage in Ishikawa usually reaches its peak in mid-November, and this feature will introduce some of the best spots in Ishikawa where you can enjoy fall foliage.
Index : Best fall foliage spots in Ishikawa
1. Kenrokuen Garden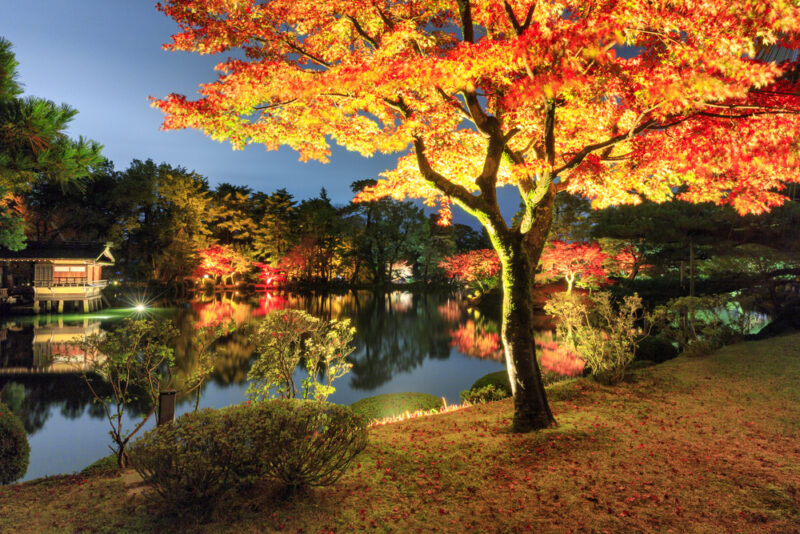 Kenrokuen Garden is one of Japan's top three gardens, along with Korakuen in Okayama and Kairakuen in Mito, Ibaraki Prefecture. The garden is famous as one of the most popular spots for cherry blossom viewing and fall foliage in Ishikawa.
This beautiful Japanese garden is dotted with numerous cherry trees and maple trees, and the best time to visit Kenrokuen for fall foliage is from mid to late November. The fall foliage at Kenrokuen also looks more beautiful at night during the special illumination event.
2. Natadera Temple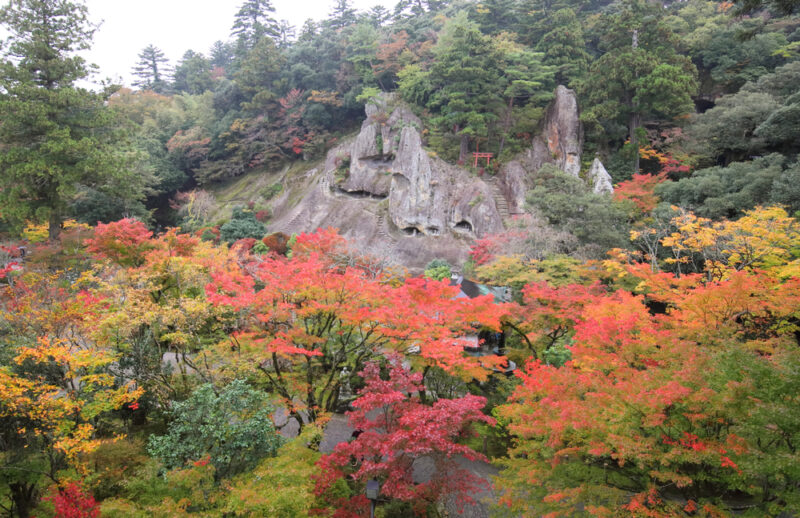 Natadera Temple spreads over more than 230 square meters of lush vegetation, and it is a must-see spot in fall, when you can enjoy the hues of red, orange, and yellow.
One of the best spots to enjoy fall foliage at this temple is the large rocky outcrop near the main entrance, which was created from ancient volcanic eruptions and tidal erosion. This outcrop also features miniature statues and it looks more beautiful in fall when surrounded by the autumn leaves.
Natadera Temple is one of the best off-the-beaten-path spots in Ishikawa Prefecture if you want to capture breathtaking fall foliage scenery without the crowd.
3. Kakusenkei Gorge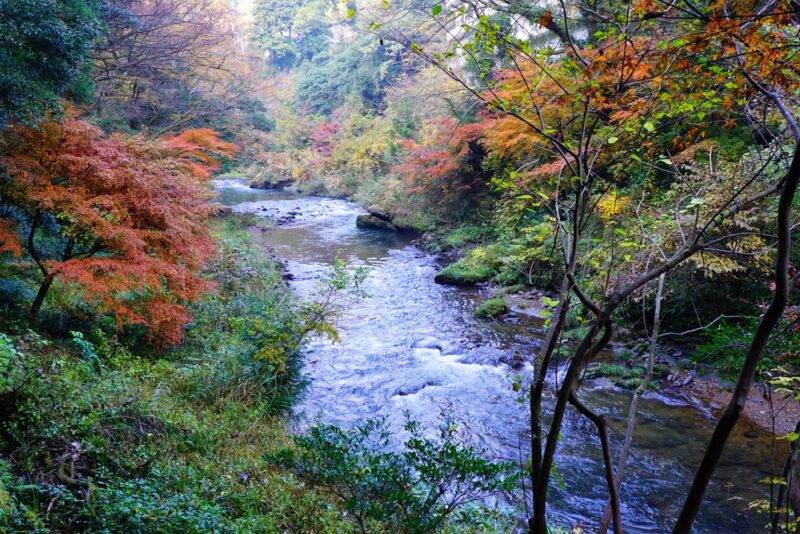 Kakusenkei Gorge is a 1.3 km gorge that runs from Korogi Bridge to Kurotani Bridge, and it is a stretch of the Daishoji River that runs through forest near the hot spring town of Yamanaka Onsen.
The area is best known for its fall colors, and it is said to be the most beautiful fall scenery in all of Japan's Hokuriku region. The gorge has a public footpath where visitors can walk while gazing at the red and yellow leaves overlooking the river in fall.
Read more articles