Best fall foliage spots in Hokkaido
Best fall foliage spots in Hokkaido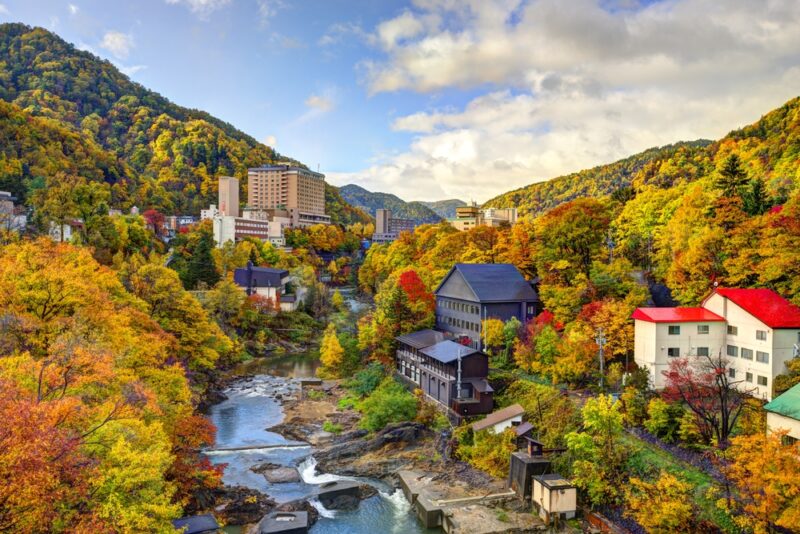 In addition to its beautiful cherry blossoms in spring, "fall foliage" is another reason for tourists to visit Japan, particularly for enjoying Kōyō (紅葉) and Momiji (紅葉) every year.
Although both are written in the same Chinese characters, "Kōyō" refers to foliage with red and yellow colors, while "Momiji" specifically refers to the spectacular view of red maple leaves in fall.
The fall foliage in Hokkaido usually is at its peak from mid-October, and this feature will introduce some of the best spots in Hokkaido where you can enjoy fall foliage.
Index : Best fall foliage spots in Hokkaido
1. Hokkaido University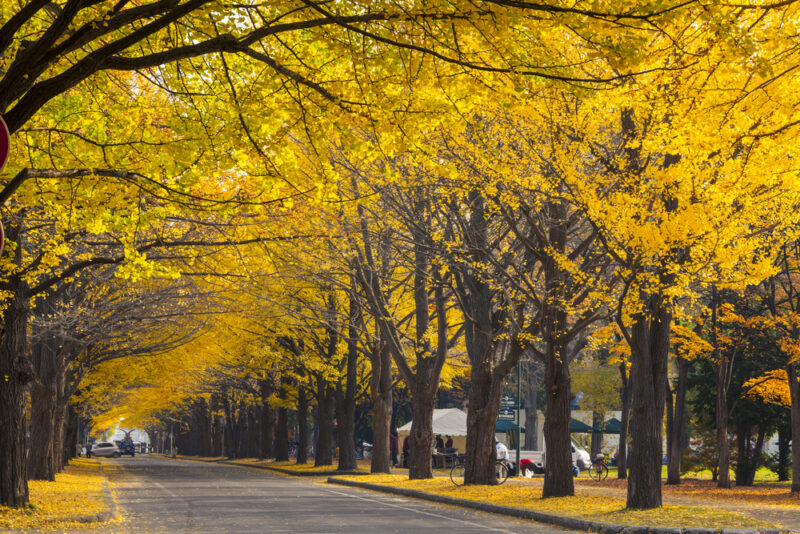 Hokkaido University is known as one of the most prestigious national universities in Japan, and the university is famous for its large campus in Sapporo.
Located just a 7-minute walk from JR Sapporo Station, there are around seventy ginkgo trees lining a road stretching for 380 meters, creating a golden yellowish tunnel with their leaves.
The best time to see these beautiful yellow ginkgo leaves are from late October to early November.
2. Noboribetsu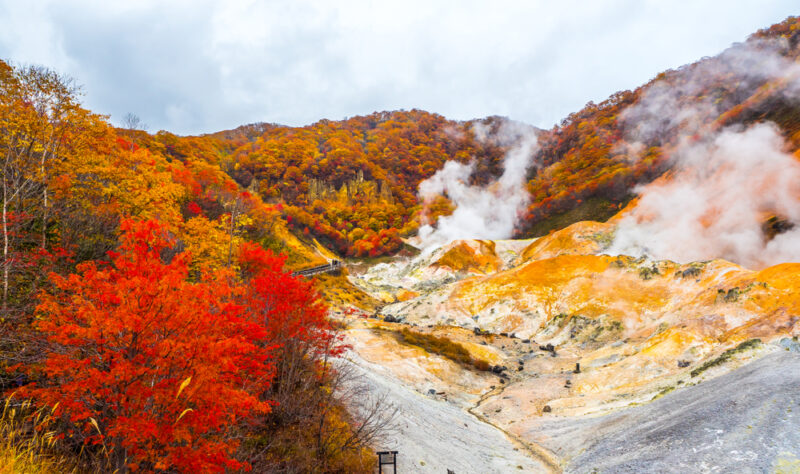 Noboribetsu is one of the most famous hot spring cities in Hokkaido, and it is best known for featuring nine different types of hot springs in its area. This prominent hot spring city uses around ten thousand tons of hot spring water each day.
One of the best spots to enjoy the fall foliage at Noboribetsu is around Jigokudani, the main hot spring source of Noboribetsu Onsen, and Oyunuma, a former crater. The area of Jigokudani is packed with volcanic gasses and vapors from the hot springs, creating a beautiful backdrop for the autumn leaves.
The best time to visit Noboribetsu for fall foliage is from mid to late October.
3. Sounkyo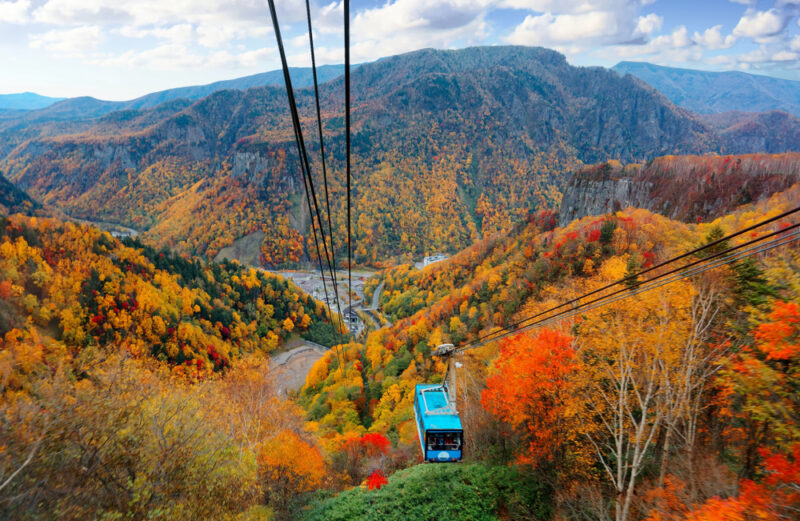 Sounkyo is a huge canyon in Hokkaido that is just an hour and a half drive from Asahikawa Airport, near the entrance of Daisetsuzan National Park, the largest national park in Japan.
One of the best viewing spots at Sounkyo is the Kurodake, which is located at the seventh stage of the mountain, which can be reached by using the ropeway and lifts. Once you arrive at the ropeway station, you can go to the mountaintop by hiking for about an hour.
The Daisetsuzan area, including Kurodake, is said to be the earliest spot in Japan to enjoy fall foliage, as the mountaintop leaves start changing colors in late August.
4. Sapporo Red Brick Building
Sapporo Red Brick Building, or the Former Hokkaido Government Office Building, was modeled after the Massachusetts State House in the United States of America and was first completed in 1888.
Mainly recognized for its numerous unique display rooms and beautiful garden, this building is a perfect spot for photos as you can enjoy different sceneries each season.
In fall, the path that takes you to the building is lined up with many ginkgo trees that has beautiful golden yellowish leaves.
5. Jozankei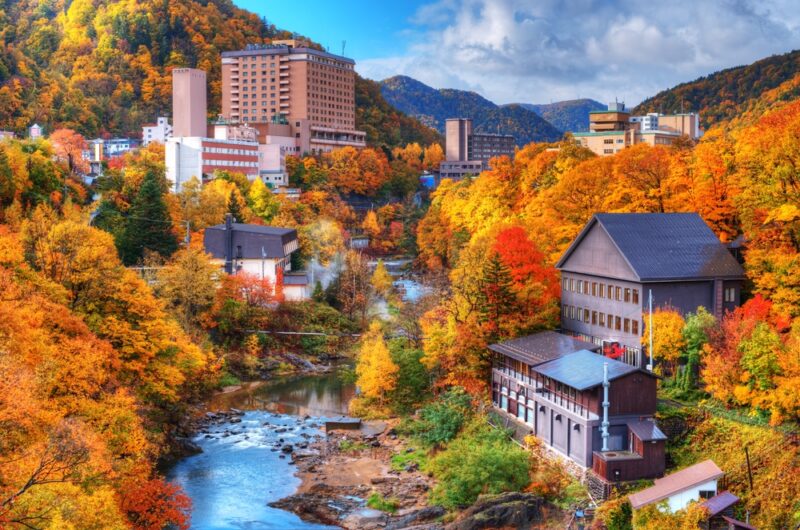 Jozankei is just around an hour bus ride from the central area of Sapporo, and the area is known for its gorgeous views of autumn leaves and breathtaking mountain stream.
The best viewing spot for fall foliage is from the Futami Tsuribashi (suspension bridge), and if you want to enjoy the view from above, you can reach the mountaintop using the ropeway.
The area is also packed with hot springs, so you can also enjoy fall foliage while soaking yourself in a heartwarming hot spring bath.
The best time to visit this area is from early to mid-October.
Read more articles