Best cherry blossom spots in Hokkaido
Best cherry blossom spots in Hokkaido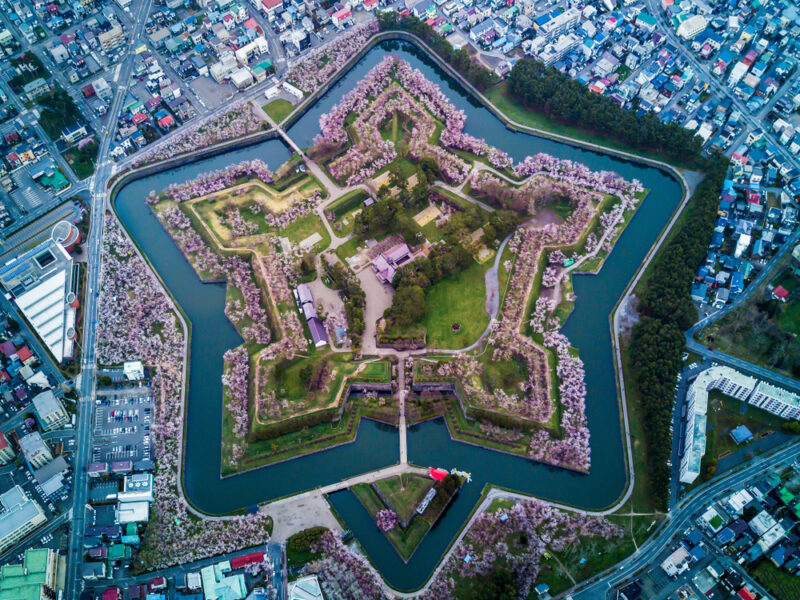 If you plan to visit Japan in late spring and wish to experience the beauty of cherry blossoms, we highly recommend "Hokkaido". The cherry blossoms in Hokkaido typically bloom later compared to other regions, allowing you to enjoy their enchanting scenery during your journey.
This year, the cherry blossoms in Hokkaido start blooming from late April, coming into full bloom as it gets closer to the beginning of May.
In this feature, we introduce some of the best spots all around Hokkaido where you can enjoy viewing the cherry blossoms.
Index : Best cherry blossom spots in Hokkaido
1. Matsumae Park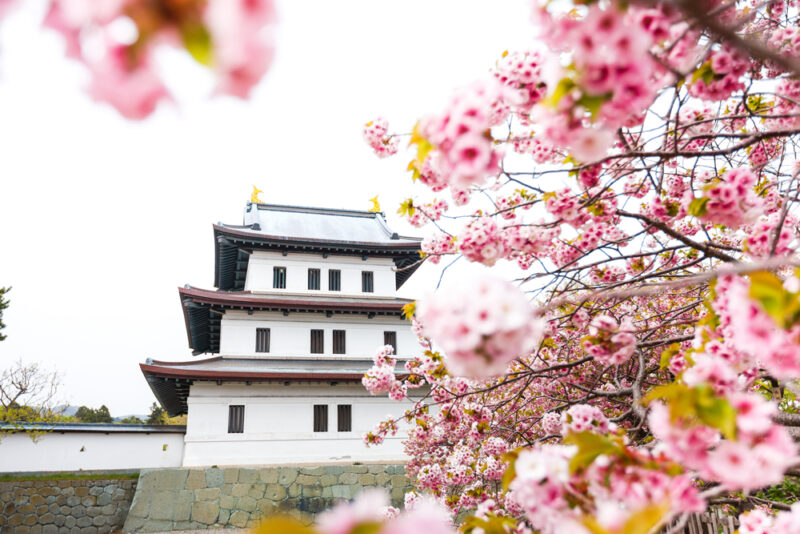 Matsumae Park is a park located in the premises of Matsumae Castle, which is around 2-hour drive from Hakodate.
The park is dotted with 250 kinds of cherry blossoms, including the single-flowered Somei Yoshino cherry tree, and the double-flowered Naden cherry tree. Planted with approximately 10,000 trees, you can enjoy all, early-blooming, middle-blooming, and late-blooming cherry blossoms.
2. Maruyama Park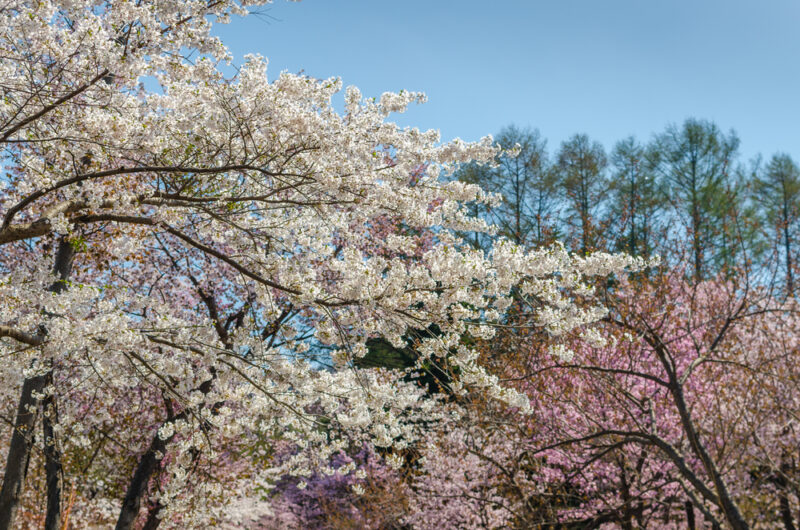 Maruyama Park is a park in Sapporo that has become a popular cherry blossom spot in recent years, and many people visit this park to enjoy cherry blossoms in late spring, particularly from late April to mid May.
The park is dotted with 150 cherry trees, coming from different varieties, including the Sargent variety and the Somei Yoshino variety. The perfect combination of the dainty pink cherry trees, wild squirrels, and wild birds will definitely brighten your days in Hokkaido!
3. Nijukken Cherry Blossom Road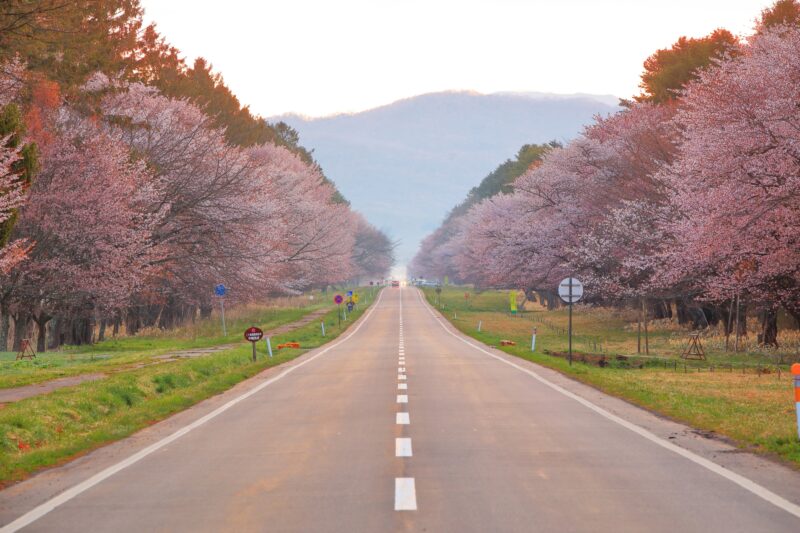 Nijukken Cherry Blossom Road is located in Shin-Hidaka Town, which is about an hour and a half drive from New Chitose Airport. The road stretches for about 7 kilometers and it has approximately 2,200 cherry trees lining along the road.
Nijukken was originally built as a road for the royal family to visit the Imperial Farm of the Imperial Household in the area, but nowadays, this road has become one of the most popular cherry blossom spots in Hokkaido.
4. Sapporo Red Brick Building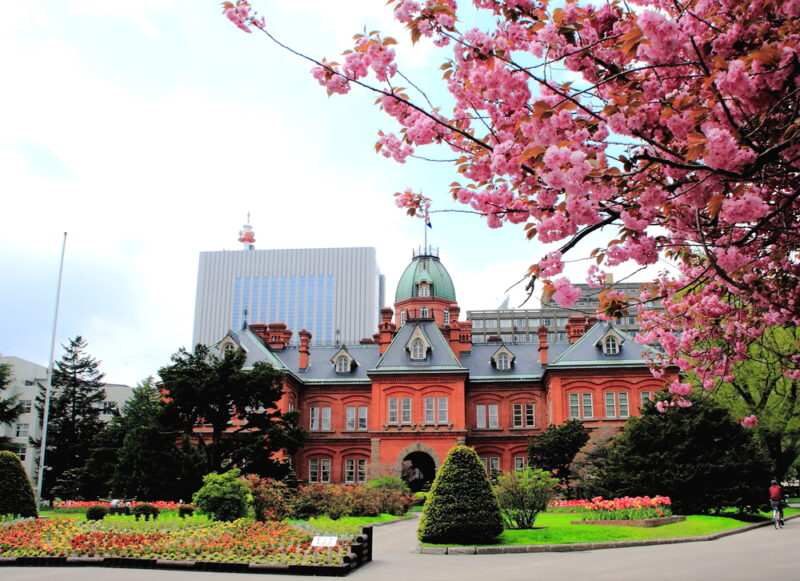 Sapporo Red Brick Building is the Former Hokkaido Government Office Building, which was first completed in 1888, and modeled after the Massachusetts State House in the United States of America.
This building is mainly recognized for its numerous interesting display rooms, and also for its beautiful garden, making it a perfect spot for photos. You can enjoy various seasonal views here, and one of the best views to enjoy is the cherry blossom views in spring.
5. Goryokaku Park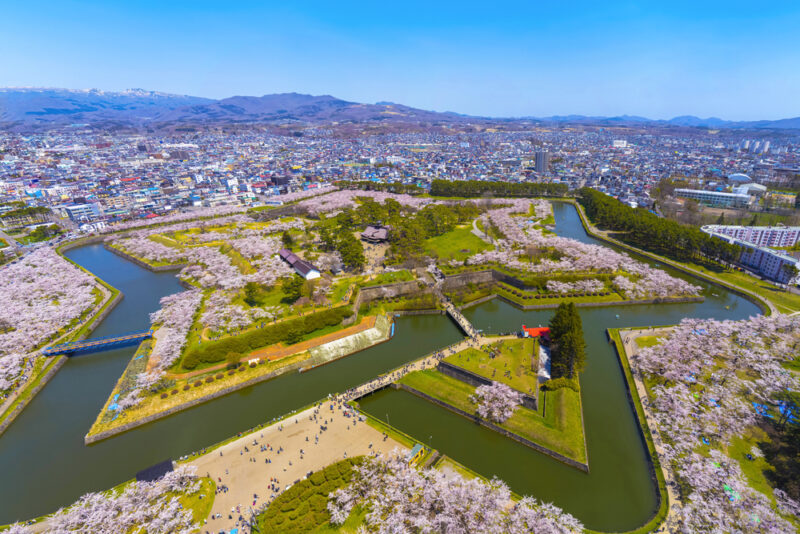 Goryokaku Park is a massive park located in Hakodate, Hokkaido. This beautiful park is designated as a national special historic site, and it is best known for its amazing seasonal views: cherry blossoms in spring, green trees in summer, autumn leaves in fall, and snow in winter.
The park is where you can enjoy cherry blossoms in late April, and it has an observation deck in its tower, Goryokaku Tower, offering an overlook of the huge star-shaped fort.
Read more articles