Best cherry blossom spots in Ishikawa
Best cherry blossom spots in Ishikawa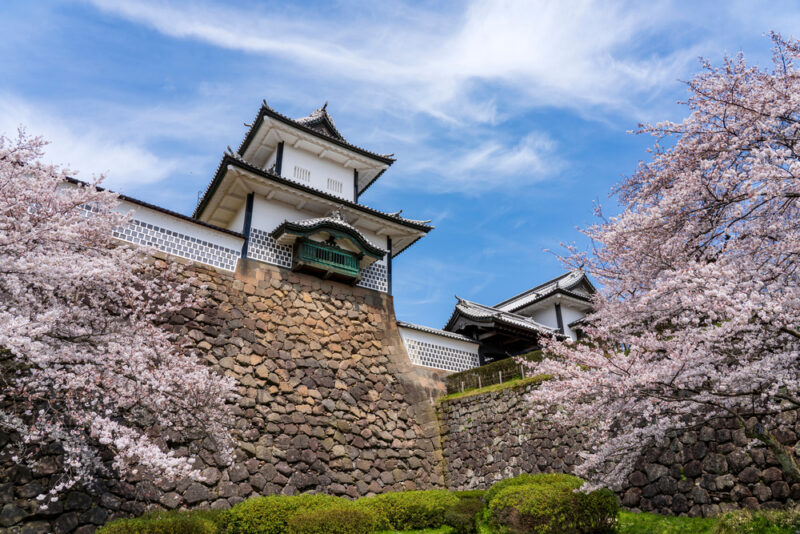 Ishikawa Prefecture is one of the hottest tourist destinations in Japan, renowned for its famous attractions, such as beautiful historical and cultural spots in Kanazawa City and Higashi Chaya District.
Moreover, Ishikawa is blessed with breathtaking natural landscapes, including stunning Japanese gardens and ancient castles, providing unforgettable experiences for nature enthusiasts, especially for cherry blossom viewing.
This year, the cherry blossoms in Ishikawa start blooming from early April, coming into full bloom as it gets closer to the middle of the month. In this feature, we introduce some of the best spots all around Ishikawa where you can enjoy viewing the cherry blossoms.
Index : Best cherry blossom spots in Ishikawa
1. Kenrokuen Garden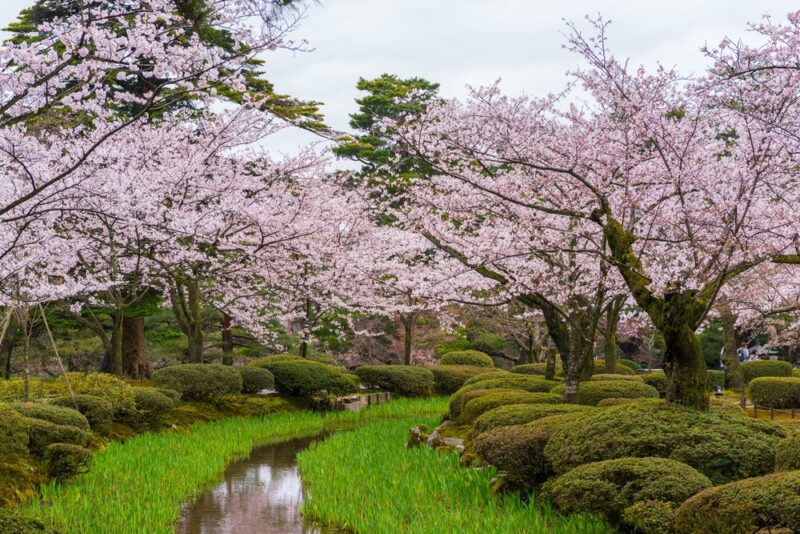 Kenrokuen Garden is known as one of Japan's top three gardens, along with Korakuen in Okayama and Kairakuen in Mito, Ibaraki Prefecture.
The garden is famous as one of the most popular cherry blossom viewing spots in Ishikawa, as it's dotted with more than 420 cherry trees of twenty varieties, which all bloom altogether in the springtime.
The best time to visit Kenrokuen for cherry blossoms is from early to mid April, when both Kanazawa Castle and Kenrokuen Garden are lit up and entry to the garden is free.
2. Saigawa River Terrace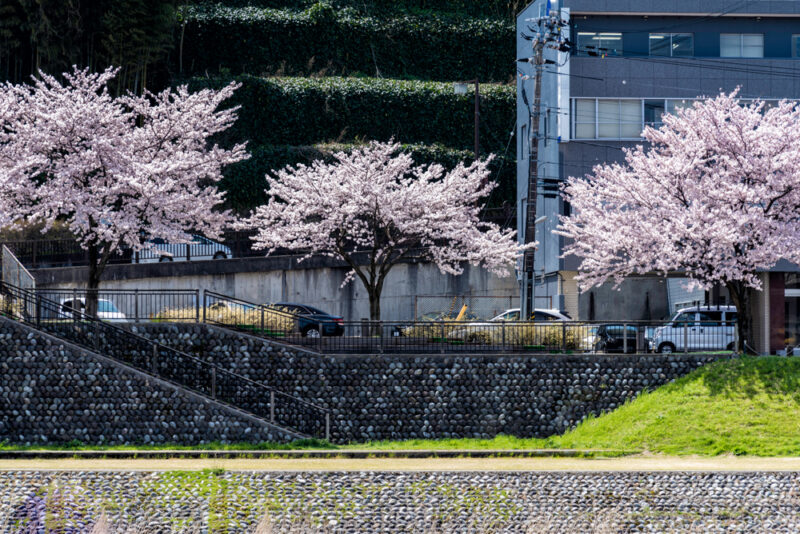 Saigawa River is located about 30 minutes drive from Kanazawa Station, making it a perfect place to view cherry blossoms in springtime. Mostly known as 'the manly river' for its vigorous current, its banks are lined with cherry blossom trees.
There is also a bridge called 'Saigawa Bridge', which is registered as a Japanese tangible cultural property site, which also can be seen when visiting the river bank.
3. Kanazawa Castle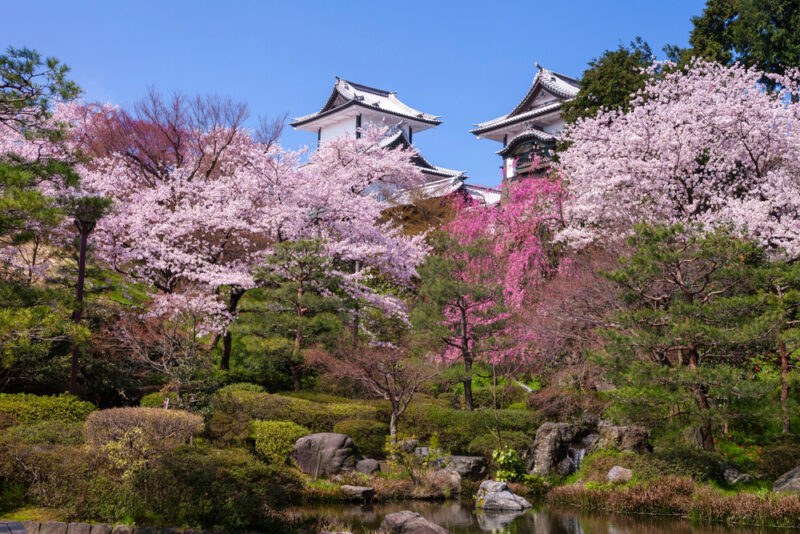 Kanazawa Castle is one of the most popular tourist destinations in Ishikawa, unlike other castles, this iconic castle doesn't have a towering keep. The premises of Kanazawa Castle offer a gorgeous view of nature, and also a museum where you can experience and learn the history and culture of Kanazawa City.
One of the best highlights from this castle is its garden, which is home to over 400 beautiful cherry trees that are lit up from early to mid April during the night.
Read more articles