Best spots to see Kochia in Japan
Best spots to see Kochia in Japan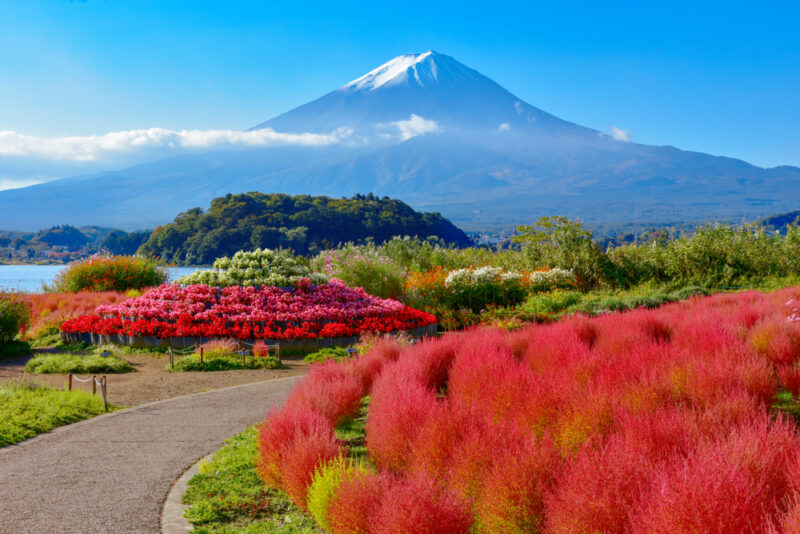 When we think of autumn in Japan, we think about the red maple leaves or the yellow ginkgo leaves, right? Although Japan is known for its maple and ginkgo leaves, the country is also famous for its fiery, vivid red Kochias.
Kochias are tiny, lovely, and fluffy to touch. They start to change color gradually as the temperature lowers down, particularly from late September to early October, so the best time to see Kochias is in mid-October.
To give you more insights into it, we have picked up some of the best spots to enjoy Kochia in Japan!
Index : Best spots to see Kochia in Japan
1. Hirugano Picnic Garden, Gifu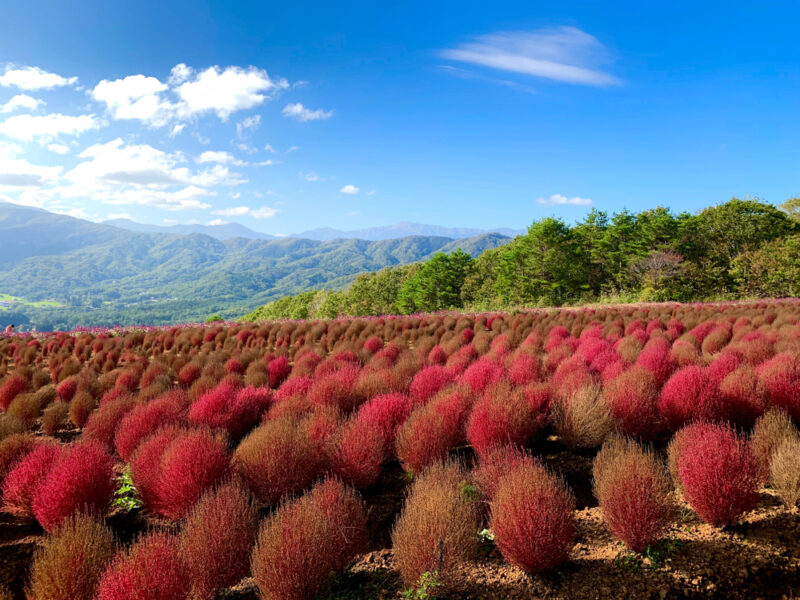 Hirugano Picnic Garden is a garden situated on the Hirugano highlands in Gujo City, Gifu. The area turns into a nice skiing resort called "Hirugano Kogen" in winter, but in autumn, the park is famous for its breathtaking view of red kochias.
There are around 10,000 Kochia trees planted on the slope of the garden, and it takes around 10 minutes to walk from the flower farms, or you can get on the observatory gondola to enjoy the view of the Kochias from above, at an altitude of 1,000 meters.
The Kochias are in season from late September through late October, but the best time to visit the garden is in mid-October, when the Kochias are at their peak.
2. Hitachi Seaside Park, Ibaraki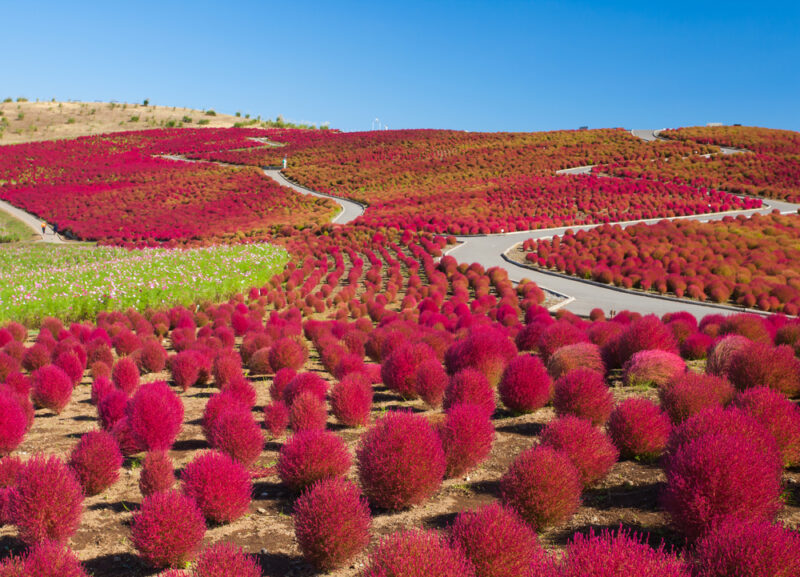 Hitachi Seaside Park is a vast botanical park in Hitachinaka City, Ibaraki, which is just two hours away from Tokyo by public transport. This 200 hectares park is filled with millions of different flowers blooming throughout the year, creating a different scenery with its seasonal flowers like tulips, daffodils, and nemophilas.
In autumn, there are around two million cosmos flowers blooming in the park, with over 32,000 Kochia bushes changing color from green to red gradually. The best time to visit the park is in mid-October, when the Kochias turn to vivid red.
3. Oishi Park, Yamanashi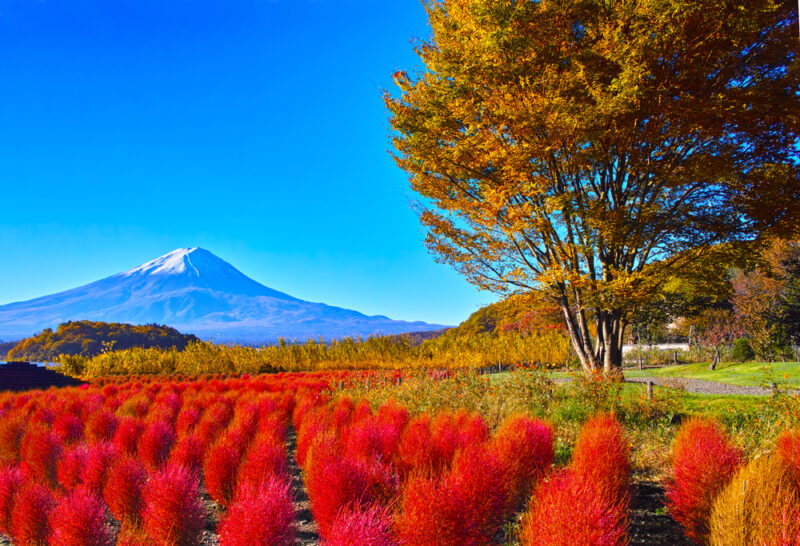 Oishi Park is a park at the north shore of Lake Kawaguchiko, which is famous for its stunning view of both the lake and Mt. Fuji. The park is blessed with various flowers blooming throughout the year, offering different colors every season.
One of the most popular views at this park is the Kochias, which turn from green to red as the temperature gets lower. There are over 2,600 Kochias growing in the park, and their leaves turn to vivid red in mid-October.
Read more articles