Five historic towns in Japan worth traveling for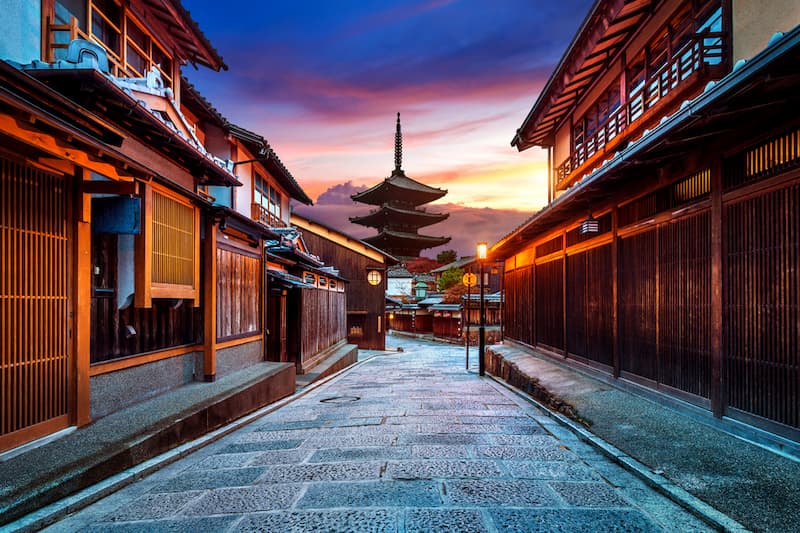 Although most historic buildings and districts in Japan were destroyed by fires, earthquakes, and wars, some cities and towns have managed to preserve a street block, or whole district of traditional buildings for tourists to enjoy these days. In this feature, we introduce five historic towns worth to visit when during your trip in Japan.
Index
1. Takayama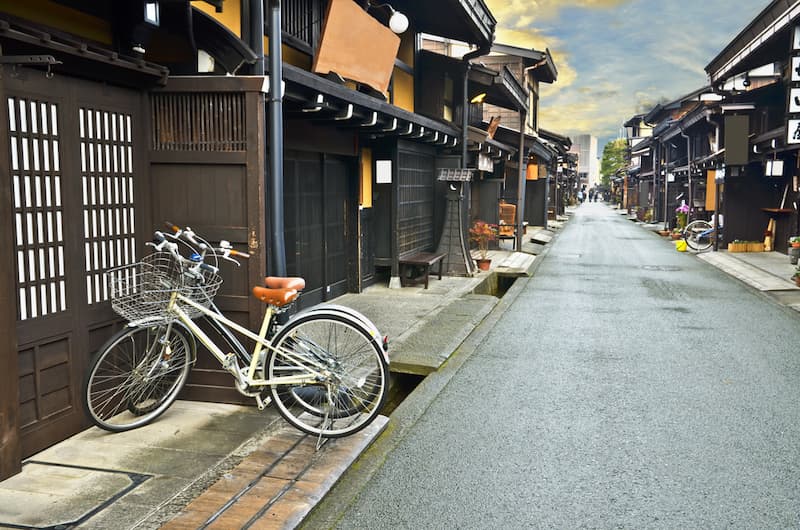 Takayama is an old town district in Gifu Prefecture, this area is a home to many historic buildings and houses dating from the Edo Period (1600-1868). Operated as a merchant town, the southern half of the old town, especially the Sannomachi Street, is a home to many old homes, shops, coffee houses, and sake breweries, which all have been in business for centuries.
You can either explore Takayama on foot, or using the rickshaw, which costs around 7000 yen for a 30-minute tour.
2. Kawagoe
Kawagoe is a city in Saitama, and it is best known for accommodating many historic buildings and houses, including the warehouse district. Providing a nostalgic scene from the Edo Period (1603-1867), Kurazukuri no Machinami, is a warehouse district in Kawagoe lined with clay-walled warehouse buildings.
The warehouses in this area operate as shops and restaurants.
3. Gion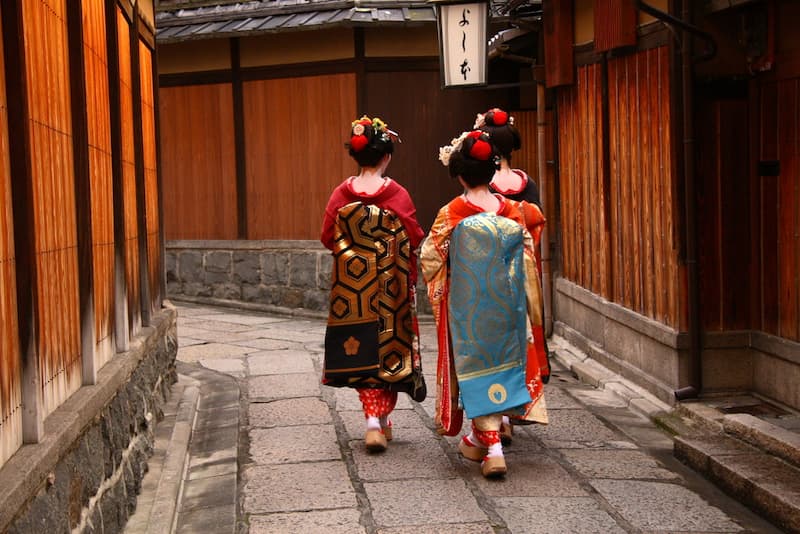 Gion is known as Kyoto's most famous geisha district, and it is in Shijo Avenue, between Yasaka Shrine and Kamo River. The area is filled with shops, restaurants, and ochaya (teahouses), where geisha and geisha apprentices perform.
This district is best known for its traditional wooden machiya merchant houses., and the most popular area of Gion is Hanami-koji Street that stretches from Shijo Avenue to Kenninji Temple.
4. Ouchijuku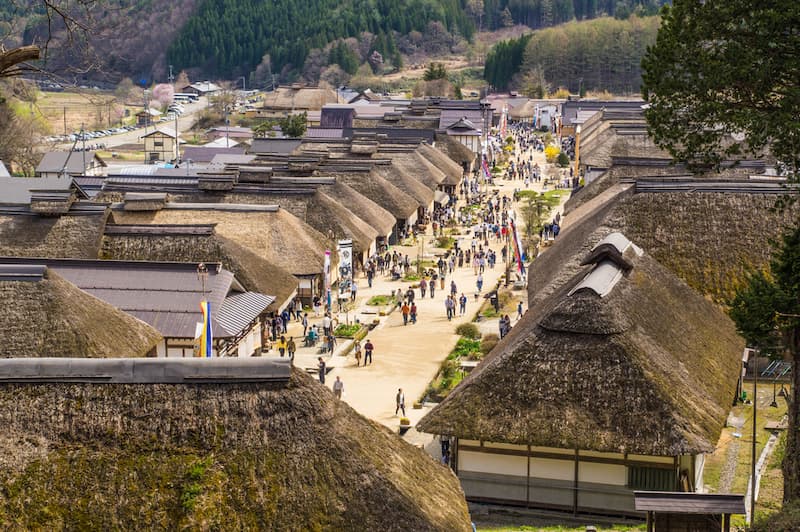 Ouchijuku operated as a post town along the Aizu-Nishi Kaido trade route, which connected Aizu with Nikko during the Edo Period. Travelers had to take long journeys due to the restrictions set by the shogunate, and post towns developed along the routes to provide food and accommodations to the travelers.
Ouchijuku still preserves its townscapes, with telephone and electricity wires buried to make it look as it did in the Edo Period. The main street is unpaved too, and it is lined by thatched roof buildings, accommodating shops, restaurants, and minshuku (small traditional Japanese inns).
5. Kagurazaka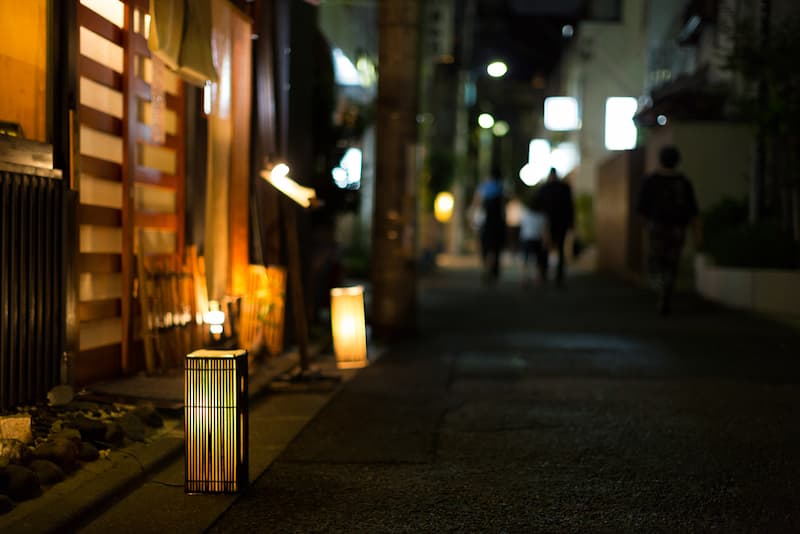 Despite known as the capital of Japan, Tokyo also has some historic districts that are worth to visit, and one of them is Kagurazaka!
Kagurazaka is the sophisticated shopping and dining district in Tokyo near Iidabashi Station. The district was located just outside the outer moat of Edo Castle, and it is best known as an entertainment district with numerous restaurants and teahouses where geisha and geisha apprentices perform.
Kagurazaka is also a home to many good French café and restaurants as there are some French schools nearby.
The main street of Kagurazaka is closed to car traffic everyday from 12:00 to 13:00, and from 12:00 to 19:00 on Sundays and national holidays.
.
All of above, This is Five historic towns in Japan which valuable visiting. When a suitable occasion is coming, You can going to travel there so cheerfully!