Japanese seasonal ingredients in Winter
Introduction : Japanese seasonal ingredients in Winter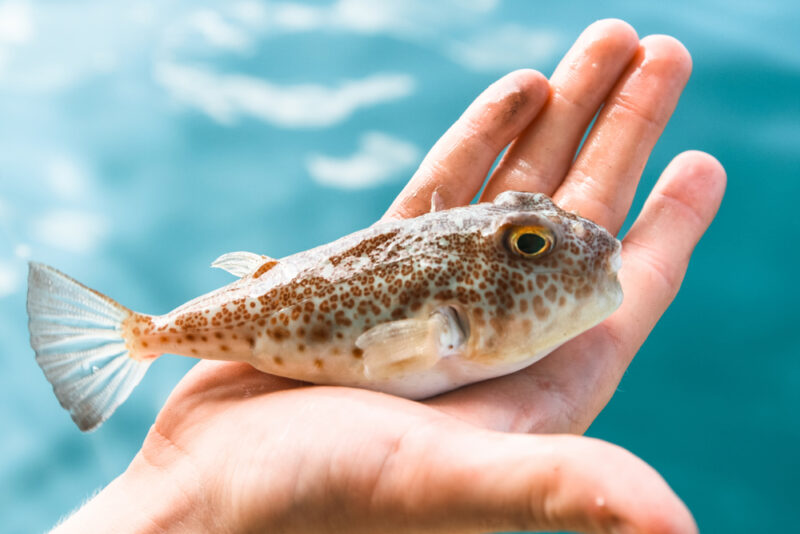 Japan is the only country where you can enjoy four seasons in every aspect, and one of the most popular ways to enjoy Japan's four seasons is through its seasonal ingredients.
Japan has been using seasonal ingredients since ancient times, and the word "Shun (旬)" refers to the time of the year when a given ingredient is at its freshest and most flavorful state.
Seasonal ingredients are known as "Shun no Shokuzai (旬の食材)" in Japanese, and this feature, we will introduce some Japanese seasonal ingredients to enjoy in winter!
Index : Japanese seasonal ingredients in Winter
1. Daikon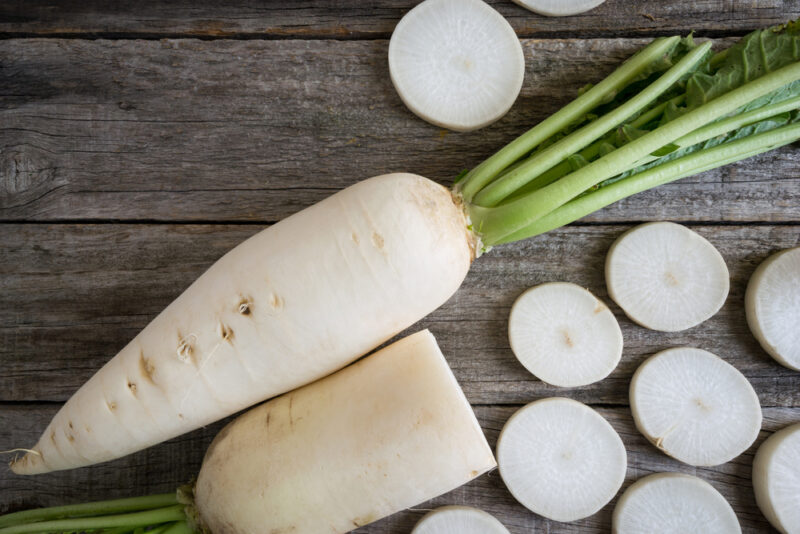 Daikon is a radish that is widely used in Japanese dishes, and it is a versatile ingredient that tastes best in the winter. Daikon is grated and used as a condiment on the side of many dishes, like karaage (fried chicken) and tempura. Daikon tastes a little bit spicy, and it can be eaten raw, or boiled. The vegetable is loved by the Japanese as it aids digestion.
2. Hamachi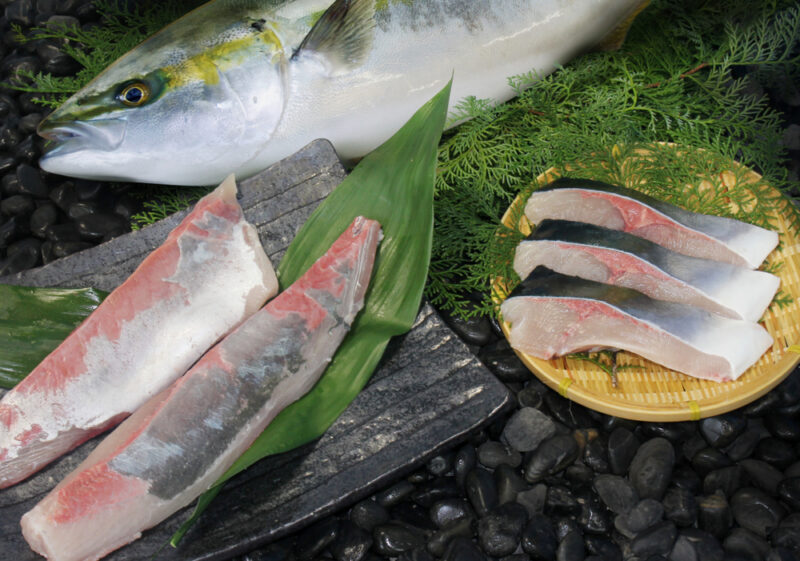 Hamachi (ハマチ), is a Japanese yellowtail, and it is the third most popular fish in Japan after salmon and tuna. Also known as "buri" (鰤), hamachi is a younger state of buri, and due to its fatty texture, hamachi is usually enjoyed as sushi, sashimi, or as teriyaki.
3. Gobo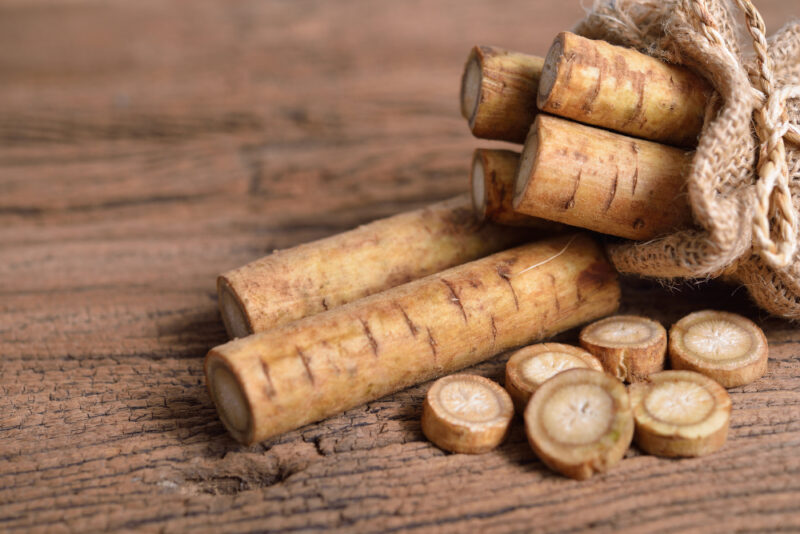 Gobo (牛蒡), or burdock root, is a popular ingredients in Japanese food, and it is considered as one of the superfoods as it is rich in fiber, vitamins and minerals.
Gobo is usually served in miso soups, or as a side dish like "kimpira gobo" (金平牛蒡), which is made by shredding gobo into strips and stir frying it with carrots and soy sauce.
Although gobo is available throughout the year, it tastes best in the winter.
4. Fugu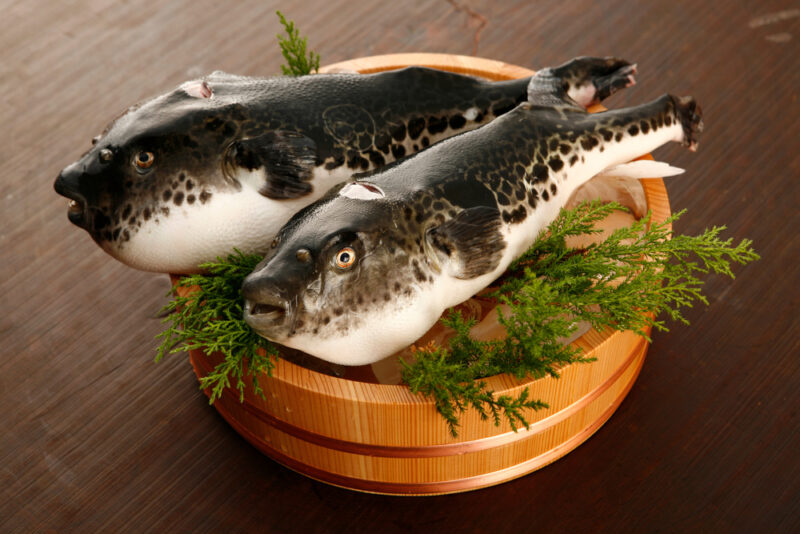 Fugu (河豚), or puffer fish, is a winter specialty in Japan that could leave you begging for more, or dead at the first bite. Since puffer fish is poisonous, only highly trained chefs with special licenses can prepare and serve fugu.
Shimonoseki, a city in Yamaguchi Prefecture, is known as the "fugu capital" of Japan, but you can also find fugu across the country.
Fugu is known for its distinct flavor and chewy texture, and it is loved by the Japanese as it is low in fat but high in protein. Fugu is usually served as sashimi, tecchiri (hot pot), shabu-shabu, or fugu karaage (deep-fried fugu).
5. Kabu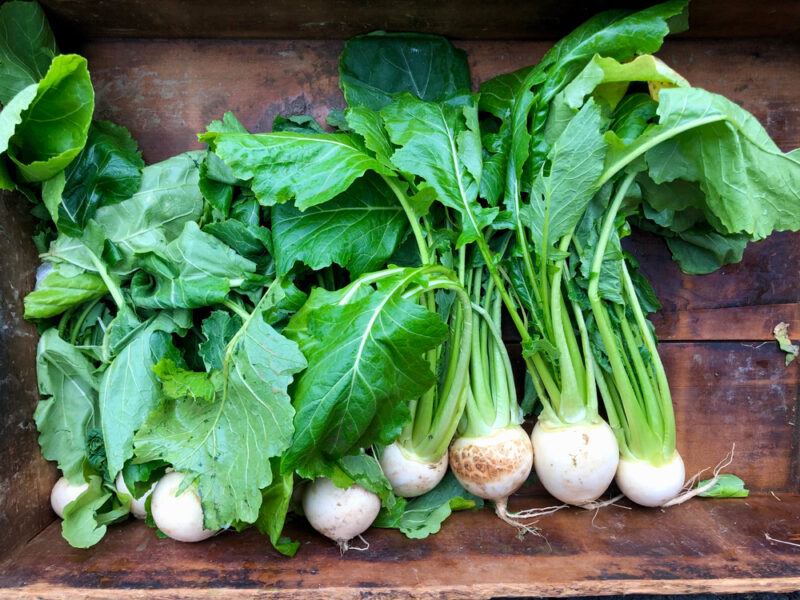 Kabu, or turnip, is commonly found in soups or Japanese hot pots, and it is known as one of the most famous ingredients for miso sups. This kind of vegetable is a small white, globe-shaped turnip that is sweet and tender.
Kabu is rich in both protein and calcium, making it one of the best winter vegetables to eat in Japan.
Read more articles