The King of Crabs – Taiza Snow Crab (Taiza-gani)
The King of Crabs – Taiza Snow Crab (Taiza-gani)

Index
1.The season for "Zuwai-gani", snow crabs, has come!
The season for "Zuwai-gani", snow crabs, has come!
Crabs are considered a delicacy all across Japan, and Kyotango is no exception. The local brand, landed only in Kyotango, are called "Taiza-gani". The trawling grounds for Taiza-gani are deeper than many others and are positioned close to the shore meaning the crabbing-boats can return to port on the same day they set out. Once in port the crab are auctioned off to wholesalers, making these hauls among the freshest in Japan.
The closeness to port also means the boats are smaller, with smaller hauls. There are only 5 boats allowed to fish the Taiza-gani grounds making Taiza-gani relatively rare. The incredible freshness combined with the rarity means they are more sought after than other brands of snow crabs, making them the King of Crabs.
While you can get Taiza-gani in Kyoto they are freshest right here in Kyotango, where many luxury hotels, inns and restaurants serve crabs that were caught that day.
Crab season runs from November to March.
Crab Auction Open for Tourists

Starting this year Taiza Port will allow tourists to watch the crab auctions.
From the purpose built viewing platform you can witness the intense atmosphere and fast paced bidding as the crabs are auctioned off. This unique experience is only available during crab season, from November to March.
In the event of bad weather the crabbing-boats may not sail, and the corresponding auction will be cancelled. We recommend contacting in advance.
Entrance Fee: Free *registration is necessary
Capacity: Maximum 15 People
Crab Trivia
Color Tags
Snow crabs are caught in many areas of Japan, and each area has its own unique brand.
The color tags on the crabs show where the crabs come from and even which ship brought them in. People in Japan will always check the color of the tag before they buy. Double check you've got a green "Taiza-gani" tag before you buy.

Black Spots
The black spots on the shells of the crab are called "kanihiru". They are sea creatures that live in the seabed.
Japanese people think of kanihiru as a way of measuring how delicious a crab will be. The more kanihiru the better the crab will taste.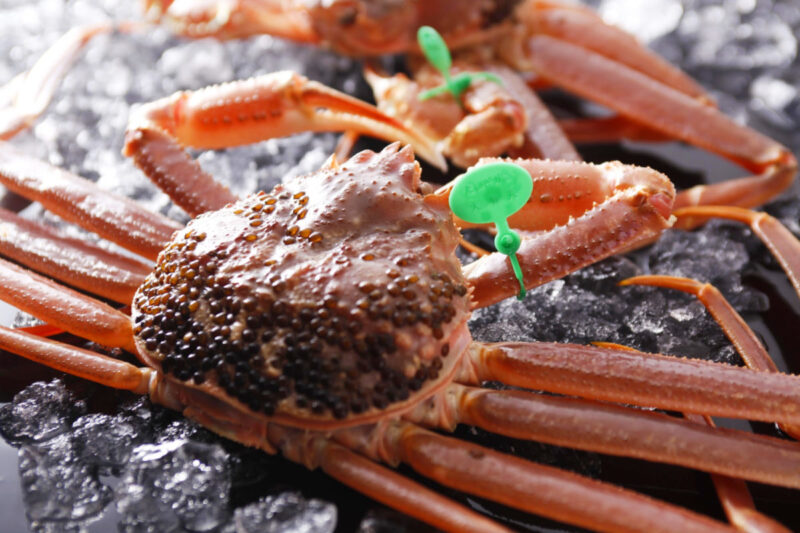 About Kyotango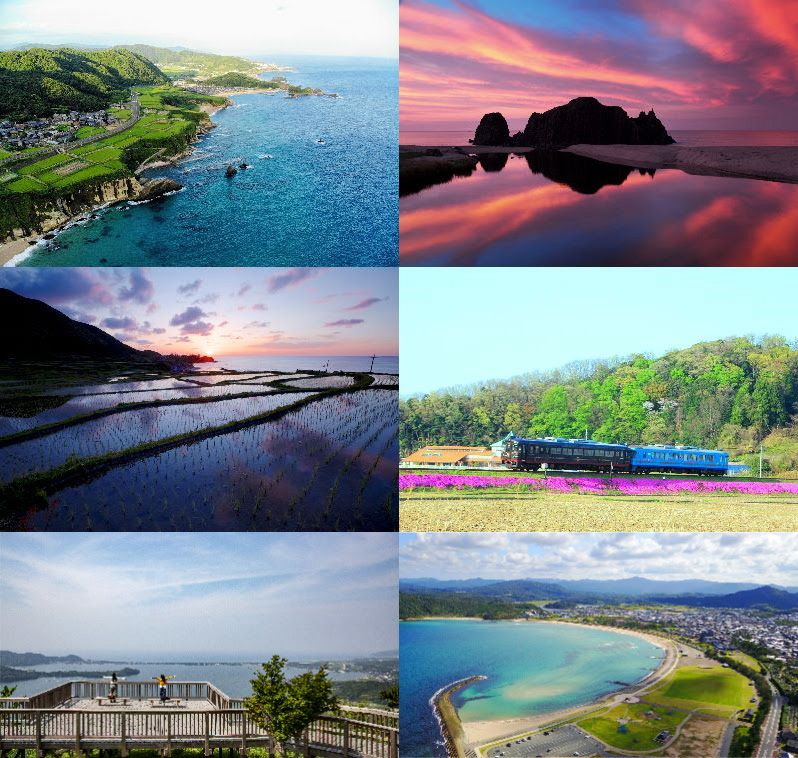 As part of the San'in Kaigan Geopark, stunning rock formations command the horizon of Kyotango, and remind us of our ancient and beautiful natural history.
Kyotango has many white sand beaches and is a popular destination for domestic tourists. In the summer the Sea of Japan is very calm making it a great swimming destination for families.
There are also a lot of fishing harbors that make use of the Sea of Japan to keep Kyotango stocked up with fresh seafood all year long.
Where is Kyotango?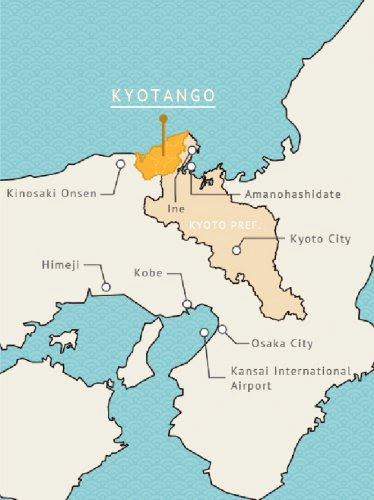 Kyotango is located in north Kyoto Prefecture. It has excellent road and rail connections to Osaka and Kyoto, including a direct luxury train, "Tango no Umi", from Kyoto.
It is near 3 must-see Japanese attractions. The famous "funaya" boat houses of Ine are only a 30 minute drive away. About 30 minutes away by train is Amanohashidate, considered one of Japan's three most scenic views. Another 1 hour to the west is one of Japan's best hot spring towns, Kinosaki Onsen.
Kyotango's location in the middle of these incredible sights coupled with Kyotango's mesmerizing beauty and heritage makes it an accommodation hub and the ideal spot for those wanting to go beyond the "golden route".
Photogenic Kyotango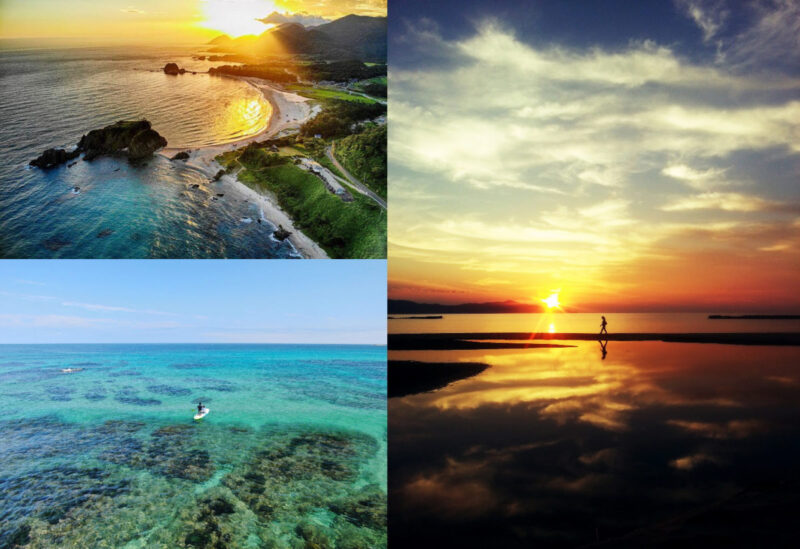 Picturesque Kyotango is a great place to visit for photography.
Rich in nature, Kyotango has beautiful views of the Sea of Japan, and hills bursting with forests.
The beach called Yuhigaura is known for beautiful sunsets like "Salar de Uyuni". The red skies reflecting off the water and sand will leave you breathless.
A Variety of Accommodations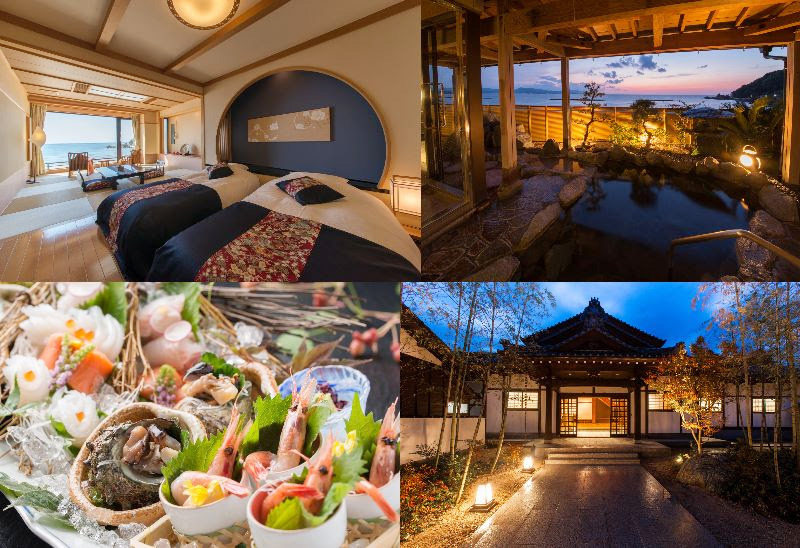 With more than 200 accommodations in Kyotango City there are a wide range of styles and locations to suit any need.
From luxurious ryokan hotels offering fine dining options, and homely minshuku guesthouses just moments from the beach, to self-catering lodges and everything in between. Kyotango has a lot of options available for everyone.
Reference
This article was prepared with thanks to Visit Kyotango