6 interesting tourist spots in Mishima City, Shizuoka
6 interesting tourist spots in Mishima City, Shizuoka
Mishima City is located in Shizuoka, and it is near Mt. Fuji, Hakone and Izu. Surrounded by nature and peninsula, Mishima has many interesting sightseeing spots that travelers who are bored by the big city's environment must certainly love it. All destinations are full of mountains, rivers, or cultural places, which will make travelers feel relaxed.
Today we introduce 6 interesting tourist spots in Mishima City, which we are certain that every place will be worthwhile for your next holiday.
Index
2. Shirataki Park / Sakura River
1. Genbe River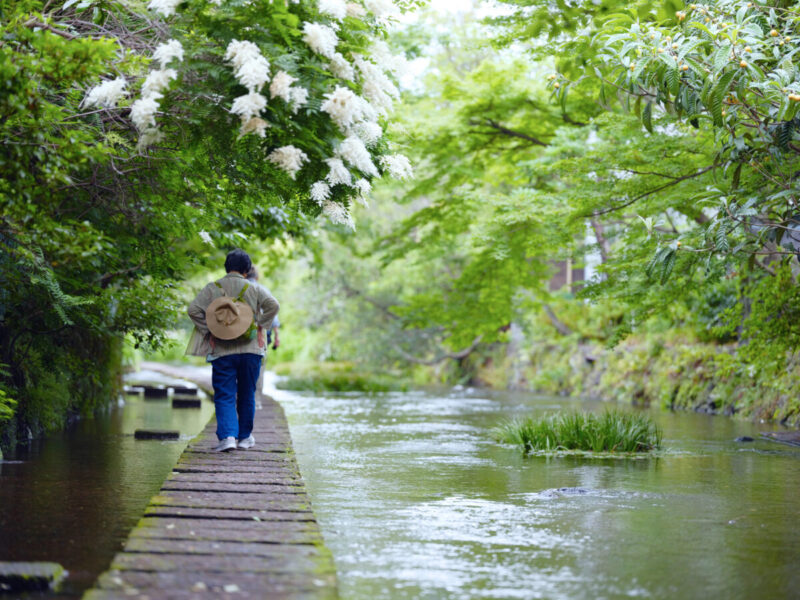 This river is one of the spots that offers the true sense of "water-capital Mishima". Fed by the spring water of Kohama Pond in Rakujuen Park that comes from the riverbed water of Mt. Fuji, this exquisite babbling flow is the backdrop to dancing fireflies in early summer.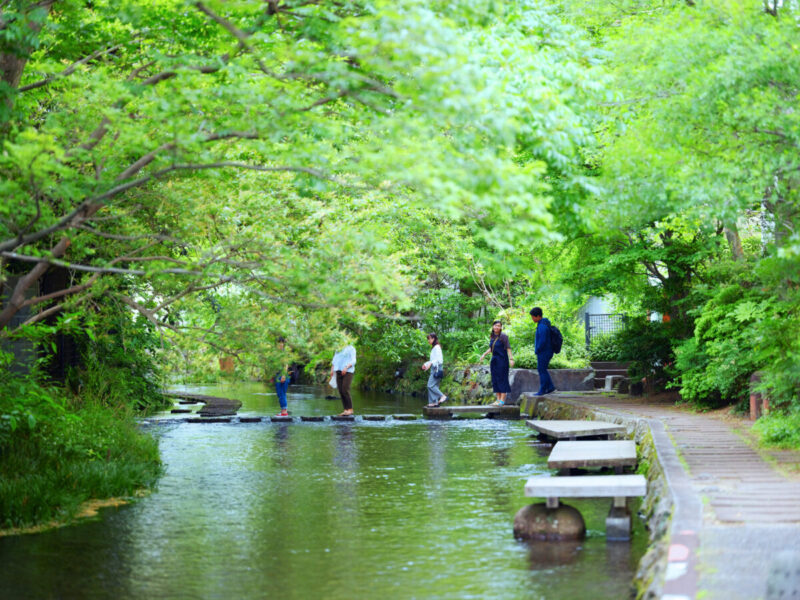 Stepping stones have been set in the river, so that visitors can enjoy a stroll in the babbling shallows. And, in summer, these shallows become a lively playground for people to splash about in.
Website
https://www.city.mishima.shizuoka.jp/ipn009239.html
2. Shirataki Park / Sakura River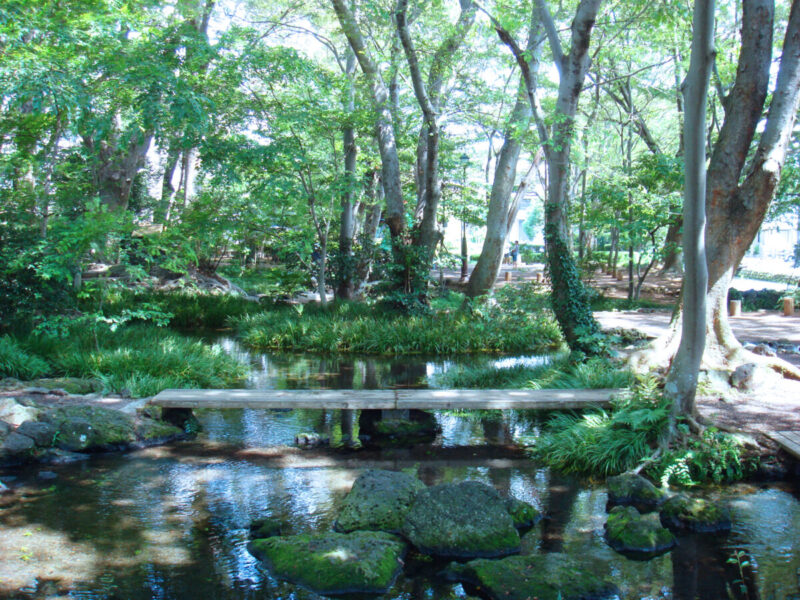 Shirataki (white falls) Park earned its name from the spring water that gushed like a silvery waterfall. And, in summer, such gushing spring water can be seen, and its coolness enjoyed.
Website
http://www.city.mishima.shizuoka.jp/websystem/kouen/kouen_syousai000002.html
3. Mishima Skywalk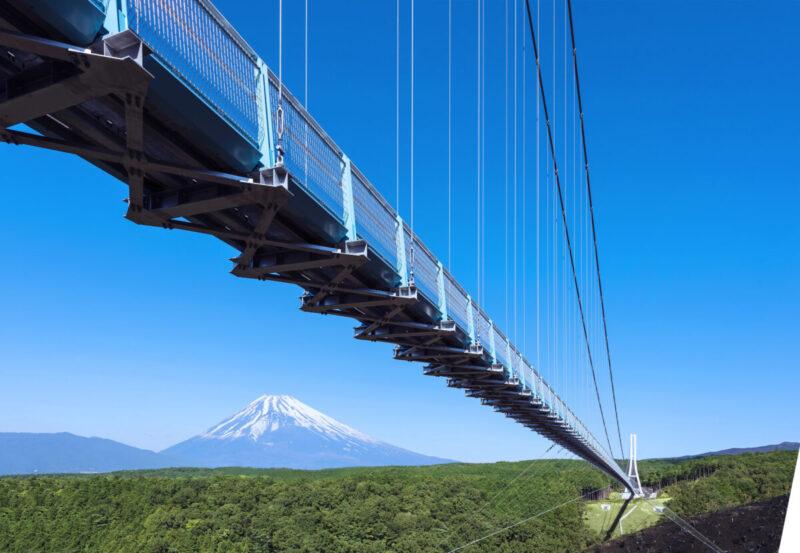 Japan's longest pedestrian suspension bridge, boasting a total length of 400 meters. Come walk in the blue yonder on the Skywalk suspension bridge, enjoying the fantastic vista of majestic Mt. Fuji, the vast waters of Suruga Bay and the layered phalanx of Izu mountains, all changing their charms with the seasons.
Website
4. Mishima Taisha Shrine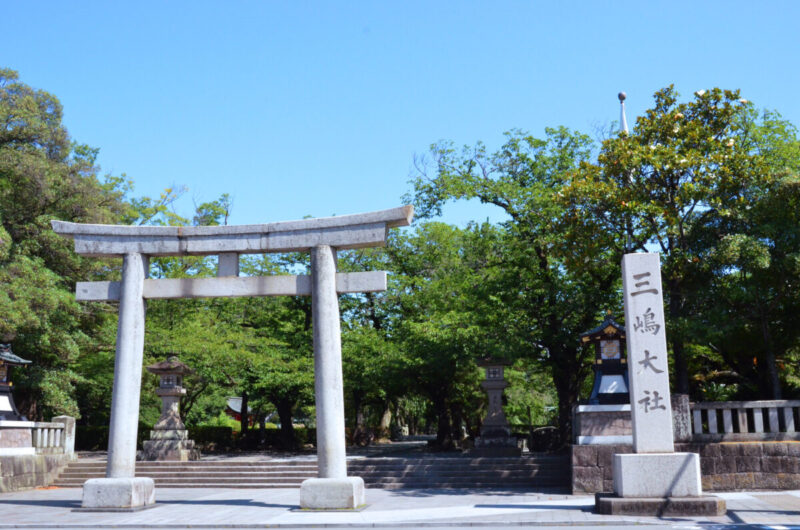 Long the head shrine of the ancient lands of Izu peninsula, this shrine was held to be the greatest divinity of the Tokaido Road (Edo-Kyoto highway). Taking the local name of Mishima, it is famous as the place where Minamoto-no-Yoritomo, who founded the first samurai government in Japan, prayed when raising an army and in winning early victories in the many battles he fought.
Being the starting point of the ancient Shimoda Road and also on the Tokaido Road, Mishima Taisha Shrine prospered as the gateway to the Izu region, with its name spread across the country by travelers. The shrine is a hive of activity during the summer festival and New Year prayer offering period.
Website
http://www.mishimataisha.or.jp/
5. Rakujuen Park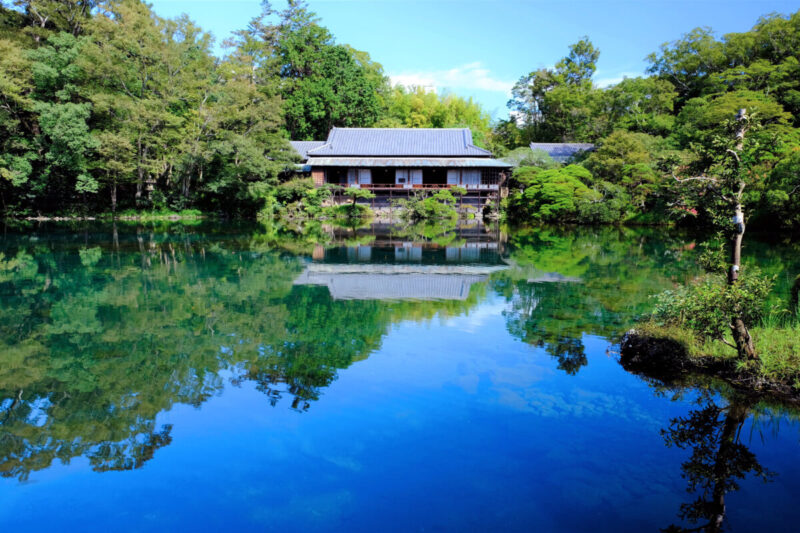 This richly greened garden park is just south of Mishima Station. Imperial Prince Komatsunomiya Akihito, who was active in the Meiji Restoration, had a villa here (built in 1890), with the land becoming a city park in 1952.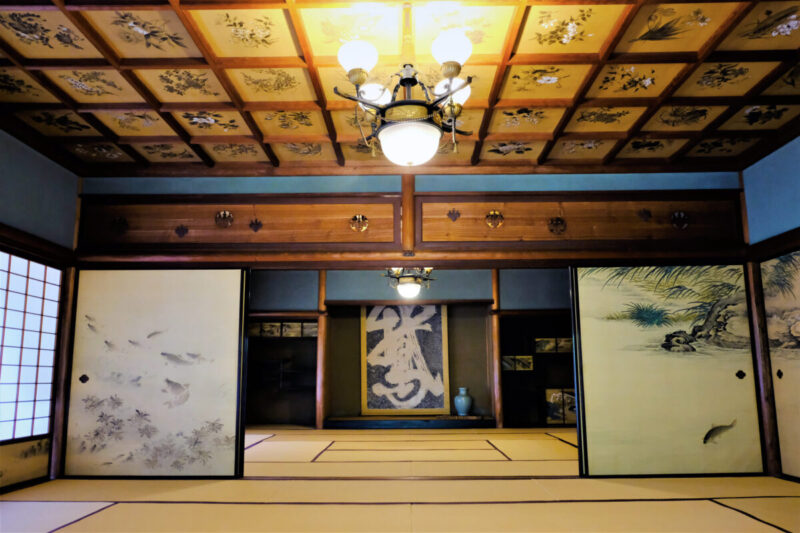 Rakujukan (villa) is designated as a Mishima cultural asset, and the sukiya style of building is a delight to behold. If you wish to tour the villa, please join one of the six daily guided tours.
Everyone – from toddlers to grownups – can enjoy the abundant nature of this park through the seasons.
Website
https://www.city.mishima.shizuoka.jp/rakujyu/
6. Izu Fruit Park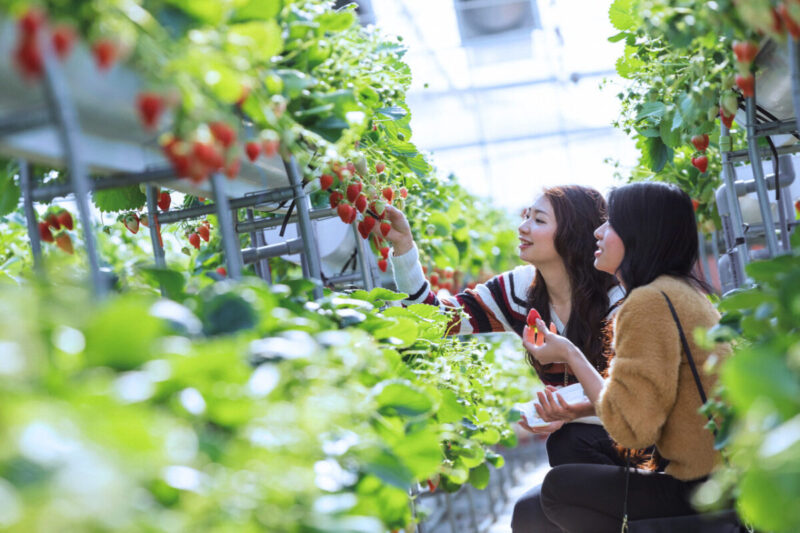 Enjoy picking your own various seasonal fruits – strawberry, melon and mikan – throughout the year, with a large restaurant that can accommodate groups as well as tours of cheesecake workshop and prawn cracker factory available, and local brands for sale.
■ Pick-your-own Strawberries : January to May
■ Pick-your-own Melon : June to September
■ Pick-your-own Mikan : October to December
Website
Read more article about Mishima City