Japanese seasonal sweets in the summer
Introduction : Japanese seasonal sweets in the summer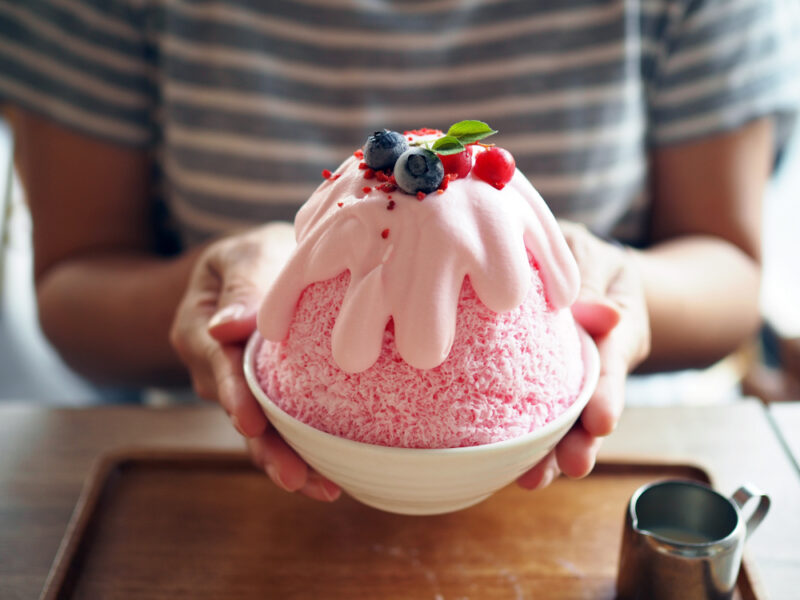 Japan is the only country where you can enjoy four seasons in every aspect, and one of the most popular ways to enjoy Japan's four seasons is through its seasonal ingredients.
Japan has been using seasonal ingredients since ancient times, and the word "Shun (旬)" refers to the time of the year when a given ingredient is at its freshest and most flavorful state.
The four-season elements can be enjoyed in Japanese sweets too, and this feature will introduce some Japanese sweets to enjoy in summer!
Index
1. Anmitsu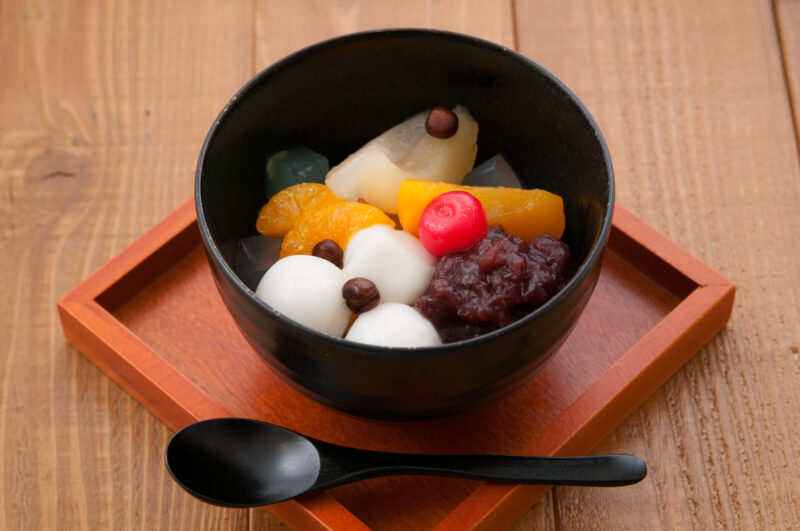 Anmitsu is one of the most popular Japanese sweets that is available throughout the year. By the way, the Japanese love to eat this cooling and refreshing dessert in summer the most.
Anmitsu consists of fruits like peaches and oranges, shiratama balls, cubes of agar jelly, red bean, and anko (sweet red bean paste). Kuromitsu, or brown sugar syrup, is usually used as a sauce for this dessert.
2. Mizu Manju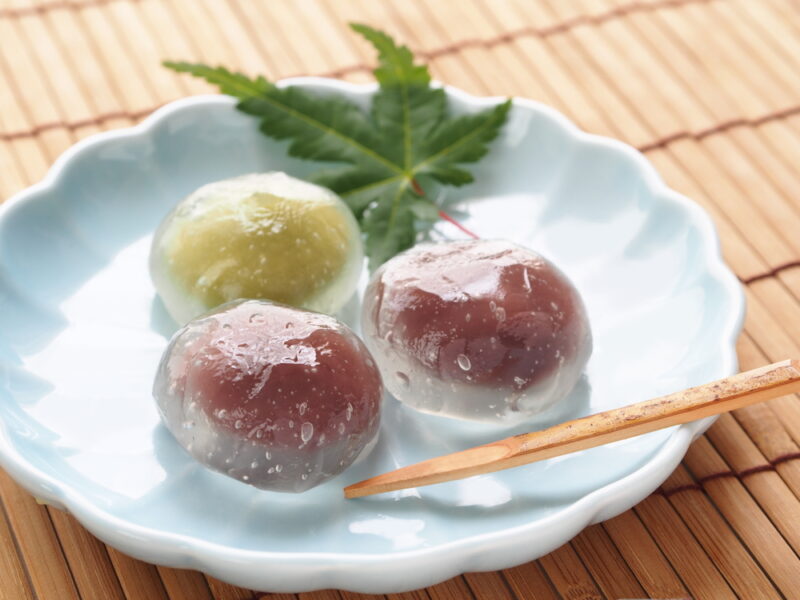 Mizu Manju is a summer wagashi (Japanese confectionery), that is prepared by wrapping red bean paste or white bean paste with transparent skin made of kuzu powder. Kuzu manju is usually eaten with cold water, or cold green tea, and surprisingly, kuzu manju is easy to make at home.
3. Kuzukiri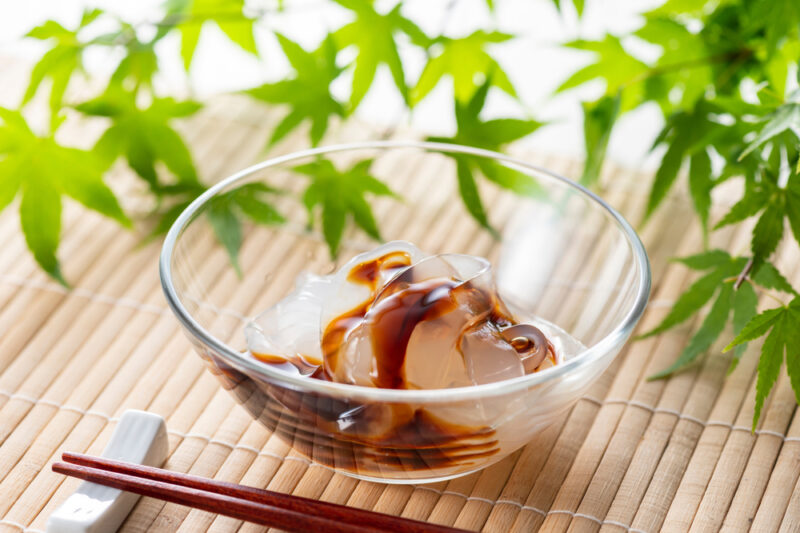 Kuzukiri is a refreshing summer wagashi eaten in summer by the Japanese. Looking like transparent noodles, Kuzukiri is made of kuzu powder, and since it tastes bland when eaten alone, a sweet syrup like kuromitsu, or brown sugar syrup, is usually used to sweeten kuzukiri.
4. Mizu Yokan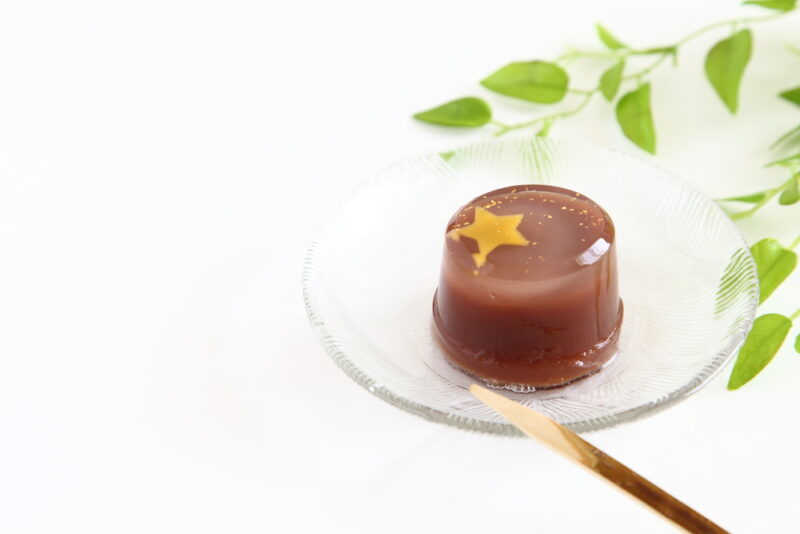 Yokan is a popular Japanese wagashi that is made of red bean paste, sugar, and agar. Mizu Yokan is a softer version of yokan, which is made by using less amount of agar and a higher amount of water. It is not overly sweet and has a very smooth texture and elegant flavor.
5. Kakigori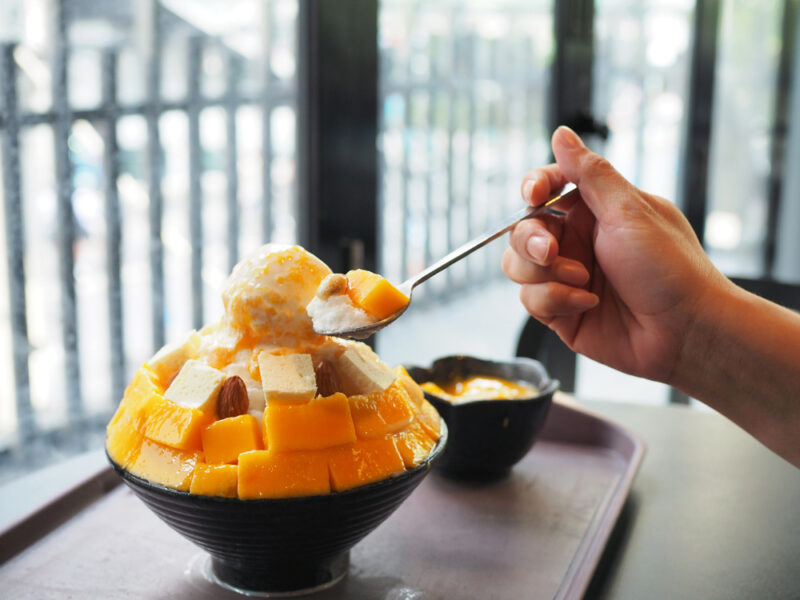 Kakigori is a shaved ice dessert that has been enjoyed by the Japanese since the Heian period (794 to 1184). It is best known for its colorful presentation. Colorful syrups and condensed milk are used to sweeten kakigori, and you can find kakigori at the food stalls at the local festivals.
These days, you can find several shops that specialize in serving kakigori, and several different toppings like fresh fruits, pudding, and ice cream are used as the toppings.
Read more articles