The best ski resorts to visit in Japan
Introduction : The best ski resorts to visit in Japan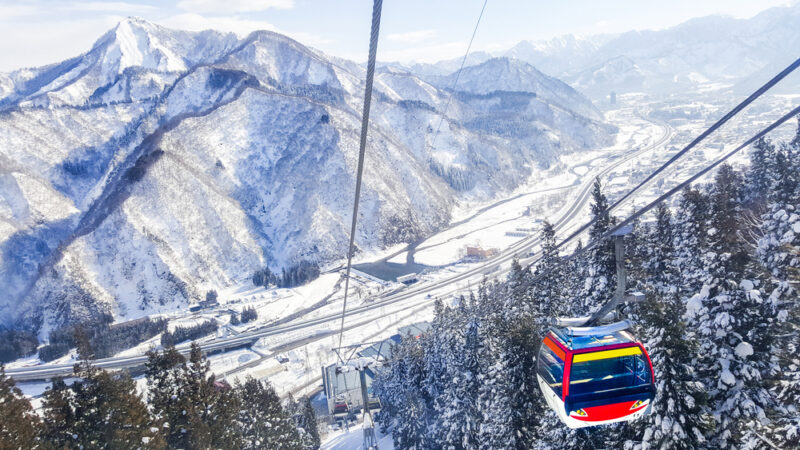 Japan is not only known for its beautiful scenery and mouth-watering local cuisines, but the country is also known for its amazing spots for winter sports.
From Niseko to Yuzawa, this feature will introduce the best ski resorts to visit in Japan!
Index : The best ski resorts to visit in Japan
1. Niseko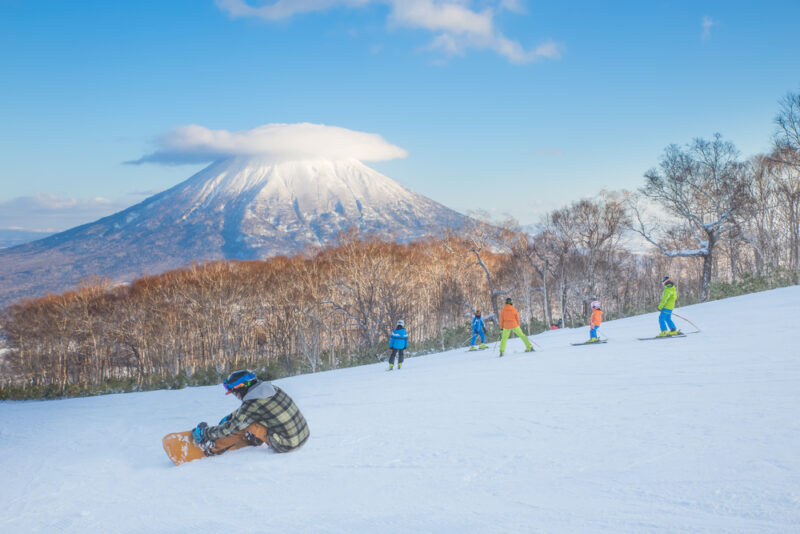 Niseko is a ski area located 100 km southwest of Sapporo, and it is best known for its 47 km groomed terrain and its abundant amount of snow. The trails in Niseko are ideal for skiers and snowboarders of all levels, and compared to other ski resorts in the world, Niseko often receives more snowfall.
In addition to ski runs and trails, the area offers other winter activities that can be enjoyed by non-skiers, such as reindeer sledding, snow shoeing, snow rafting, snowmobiling, and mountain guiding.
2. Hakuba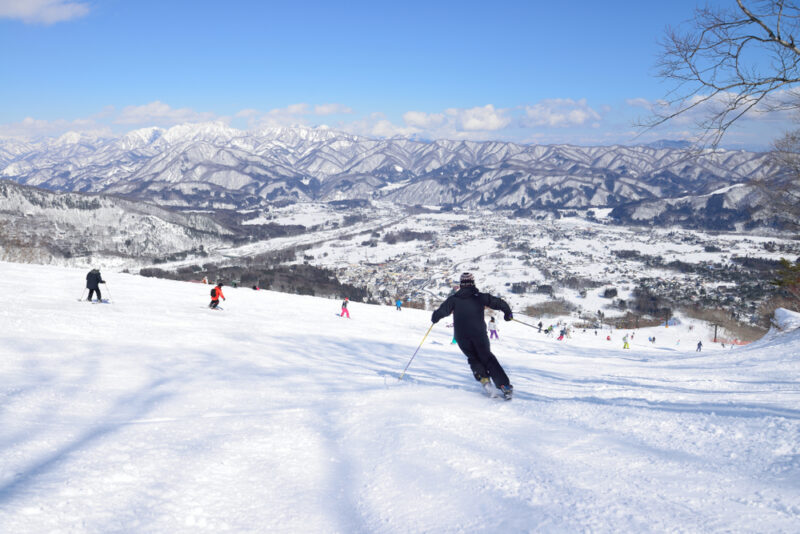 Hakuba is one of the most popular ski areas amongst foreigners, and the area accommodates around 10 individual ski resorts. The area lies in Japan's Northern Alps, and it is bordered by 3,000 m peaks, and located 44 km west of Nagano. Hakuba gained international attention in 1998 when it hosted several events during the Winter Olympic Games.
The area has 137 km of pistes and more than 200 courses. It offers various runs for skiers and snowboarders of all levels.
3. Shiga Kogen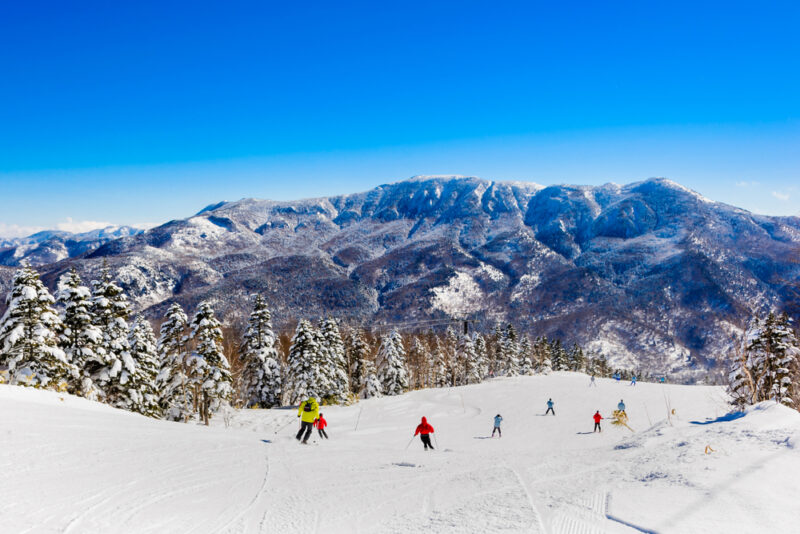 Shiga Kogen is located about four hour and a half from Tokyo, and it is known as one of the largest ski areas in Japan. This massive ski area accommodates over 18 individual ski resorts and more than 50 gondolas and chair lifts that connect all ski resorts.
The ski area offers several different types of terrains, from beginners' slopes to long cruising runs. In addition to the ski slopes, the area also has ryokans and high-end hotels, where visitors can enjoy soaking their bodies in hot springs.
4. Asahidake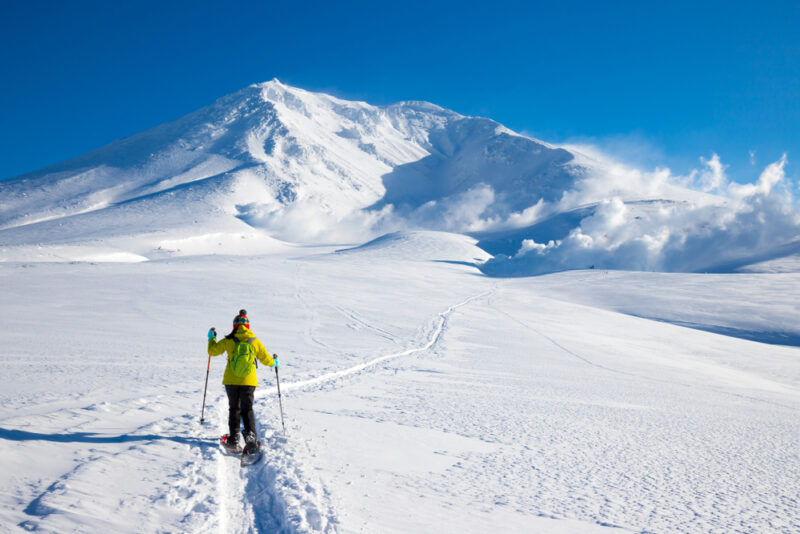 Unlike other ski areas, Asahidake is a ski area dedicated to advanced skiers and snowboarders, as it offers several different alpine terrains and glade skiing. The ski area is located in Hokkaido, particularly about one hour east of Asahikawa.
Asahidake is a national park that offers cross-country ski trails, hotels with onsen facilities, and a great view of Mt. Asahi. You'll have access to 500 m of vertical terrain and four groomed trails, and it is a perfect spot for you if you want to escape the crowds.
5. Yuzawa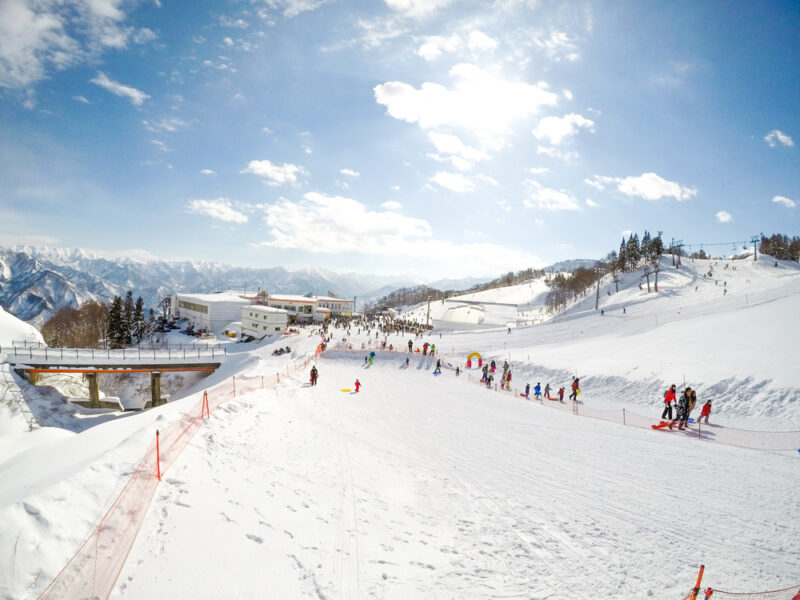 Yuzawa is a ski area that is not so far from Tokyo, which is reachable within two hours by train, and only located 200 km away from the city. The ski resort is a part of Niigata Prefecture, and the area has about 20 resorts, which all are accessible by public transportation.
The beginner slopes are located near the center of town, and the more challenging ski runs are located around the Mount Naeba resorts. In addition to ski resorts, the area is also famous for its excellent onsens.
Read more articles