3 best spots to see hydrangea in Japan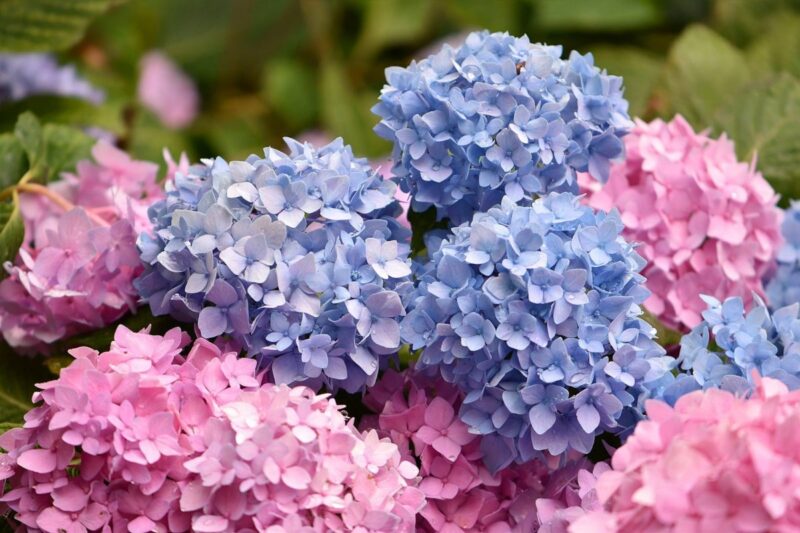 Hydrangea (紫陽花, Ajisai) is one of the most beautiful flowers in Japan that are in full bloom during rainy season.
The flower is adored by both Japanese and foreigners for its beautiful and vibrant colors.
Today we introduce 3 best spots to see hydrangea in Japan.
Hasedera Temple in Kamakura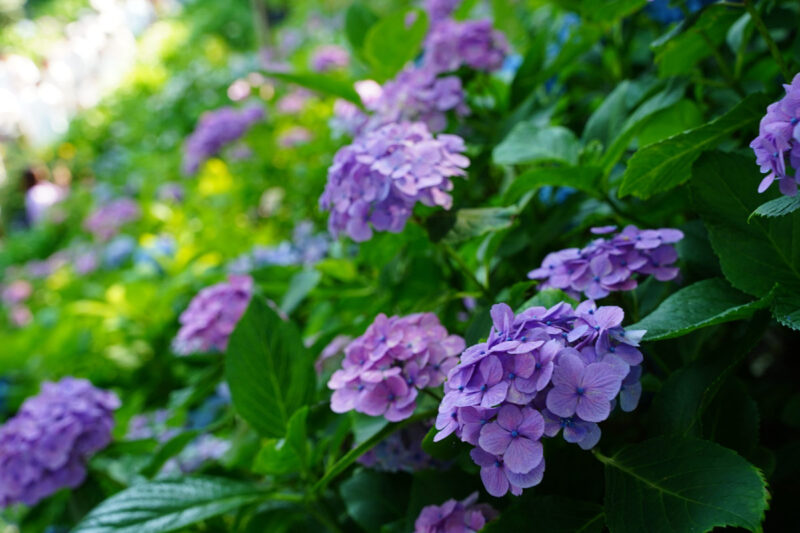 Hasedera in Kamakura is one of the most famous temples in Kanagawa prefecture, and it's known for its eleven headed statue of the goddess of mercy, Kannon.
In Hasedera, there are over 40 different species of hydrangea on the grounds, and there are approximately 2500 hydrangeas blooming in summer.
The hydrangeas come in blue, purple, red, and pink colors.
Hasedera Temple
Business hours: March to September 8:00 – 17:30, October to February 8:00 – 17:00
Admission fees: Adults 400 yen, Children (6 – 11 y/o) 200 yen
Nearest station: Hase Station
Yatadera Temple in Nara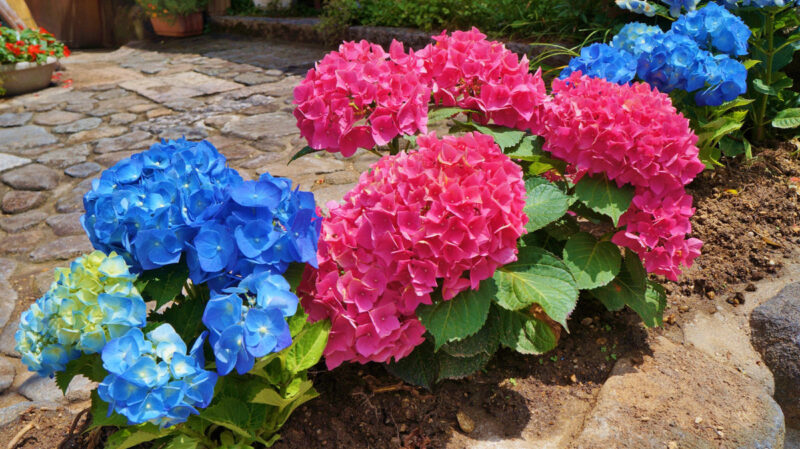 This temple has a dedicated area for hydrangea viewing called the "The Hydrangea Garden", and there are approximately 60 species of hydrangea here.
Over 10,000 hydrangea flowers can be seen on the grounds when they're in full bloom.
The temple has a trail that takes you through numerous hydrangea plants and an observatory where you can take some incredible shots of hydrangea flowers.
Yatadera Temple
Business hours: 9:00 – 17:00; The Hydrangea Garden is opened from June to early July
Admission: free for the temple, adults 500 yen and children (6 – 12 y/o) 200 yen for The Hydrangea Garden
Hakusan Shrine in Tokyo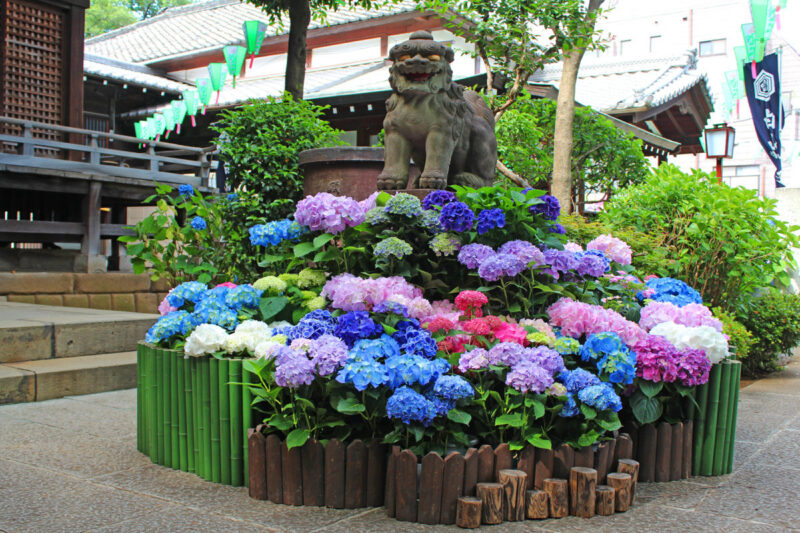 Hakusan Shrine is famous for its amazing Bunkyo Ajisai Matsuri (Bunkyo Hydrangea Festival), which is held in mid-June.
During the festival, visitors can walk through hydrangea plants while enjoying many sights and sounds from traditional Japanese arts and contemporary performances. A bunch of stalls selling local treats are also available during this period, making this a great event to participate on a weekend.
Hakusan Shrine
Bunkyo Ajisai Matsuri
Dates for year 2020: June 13 – June 21
Business hours: 9:00 – 16:00