A complete guide to Japan's three great fireworks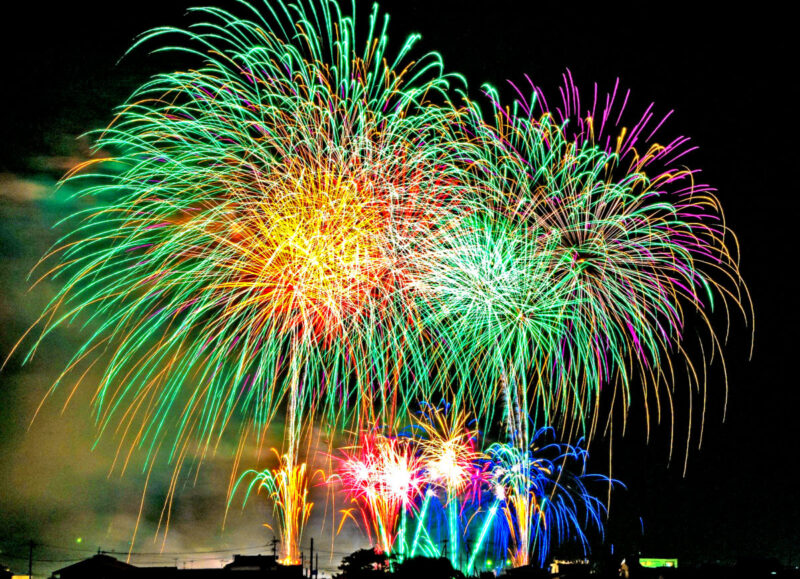 Planning for a summer vacation in Japan? How about visiting the country to see its three great firework festivals?
Japan holds various firework festivals and competitions every year – the firework festivals are a huge deal in the country.
Usually take place in July, August, and September; the festivals are very popular within both the locals and foreign tourists.
Today we introduce Japan's three great fireworks, which you should definitely include in your travel agenda for the summer!
Nagaoka Fireworks Festival
Held in Nagaoka city in Niigata every year, Nagaoka Fireworks Festival is one of the three greats fireworks of Japan.
Over 20,000 fireworks are set off every year, including giant 650-meter sanshakudama fireworks.
The finale of the show covers 2 kilometers of the Shinano River, making it the widest span of fireworks in the world.
For more information about dates and admission, please check the official website.
Official website: https://nagaokamatsuri.com/en/
Omagari Fireworks Festival
Omagari Fireworks Competition is one of Japan's three great fireworks, and is perhaps the biggest fireworks competition in the country.
Held every year on the 4th Saturday of August, firework makers gather along the Omono River in Daisen city, Akita to show off their craftsmanship and creativity through the fireworks, with an aim to win the prestigious price.
Drawing more than a million people every year, the fireworks competition started for the first time in 1910.
Omagari Fireworks Competition is the only fireworks event in Japan that also includes a daytime display where colored smoke paints the sky, and many people visit the city every year to enjoy both the daytime and nighttime jaw-dropping shows.
For more info: https://jnto.tohokumoment.com/en/akita/u4-omagari_fireworks_festival/
Sumidagawa Fireworks Festival
Held every year in Tokyo on the last Saturday of July, Sumidagawa Fireworks Festival is perhaps the most famous fireworks festival in Tokyo.
Rich in history and tradition, the festival has been held annually since 1733.
The fireworks festival is also a competition between firework makers, so you'll see more than 20,000 fireworks of every color and shapes.
The festival draws more than a million visitors every year, all coming to see the outstanding and spectacular fireworks displays.
The festival is very popular, so it'd be difficult to get a good view of the fireworks.
Make sure to come early if you want to get a good spot, or book a hotel room with the fireworks view if you don't want to get caught in the crowds.
Too bad, the Sumidagawa Fireworks Festival 2020 is cancelled due to the COVID-19 pandemic, but you can always see this festival next year!
Official website: https://www.sumidagawa-hanabi.com/ (in Japanese)