10 amazing things to do in Gifu, Japan!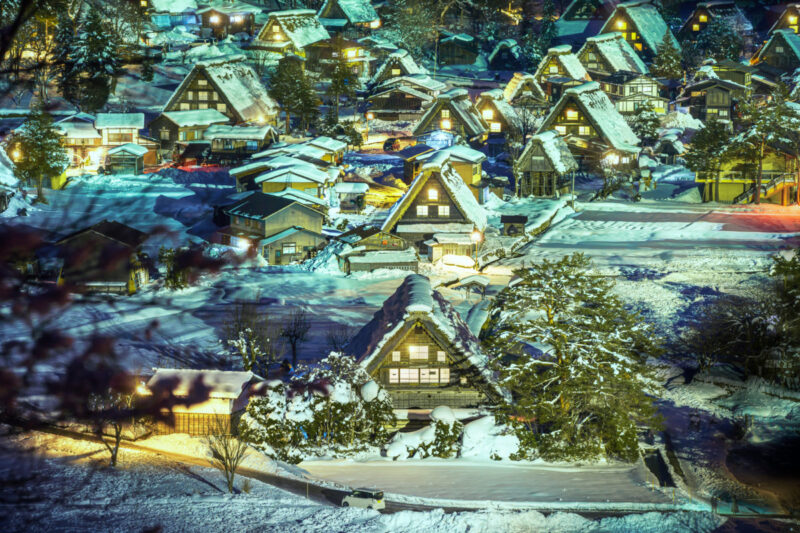 Gifu Prefecture is in the Chubu region in central Japan, and it is surrounded by the Japanese Alps and is home to the historic thatched houses of Shirakawago and the old town of Takayama.
The prefecture is landlocked by other seven prefectures, and it is home to Japan's most ancient fishing tradition, breathtaking greenery, and a historic castle offering impressive views of the Nagara River and the whole city.
Brimming with beautiful nature and interesting tourist destinations, how about visiting Gifu to have both, an extraordinary, yet a novel adventure?
Index
How to get there
Gifu is in central Japan, and it is easily accessible from places like Tokyo, Kyoto, Osaka, and Nagoya through shinkansen and trains.
If you're using the Japan Rail Pass (JR Pass), we recommend taking the shinkansen from Tokyo and then change to JR Tokaido Line Special Rapid bound for Gifu at Nagoya Station. The trip from Tokyo to Gifu takes around 2.5 hours, and all fares are covered by the JR pass.
It is also possible to fly from Tokyo to Nagoya (Chubu Centrair International Airport). The flight takes around 70 minutes, and it takes around 20-30 minutes to reach Gifu from the airport by train.
Recommended sightseeing spots in Gifu
Surrounded by tremendous mountain ranges and refreshing air, Gifu is a scenic journey stops in central Japan. The prefecture is also known for its historic towns, that will take you back to the Edo period.
Time passes slowly in Gifu, so you can take your time exploring every corner of it, while looking for some novel spots there like Monet's pond.
Here are our picks for the best things to do in Gifu, Japan!
1. Visit the castle town, Hida Takayama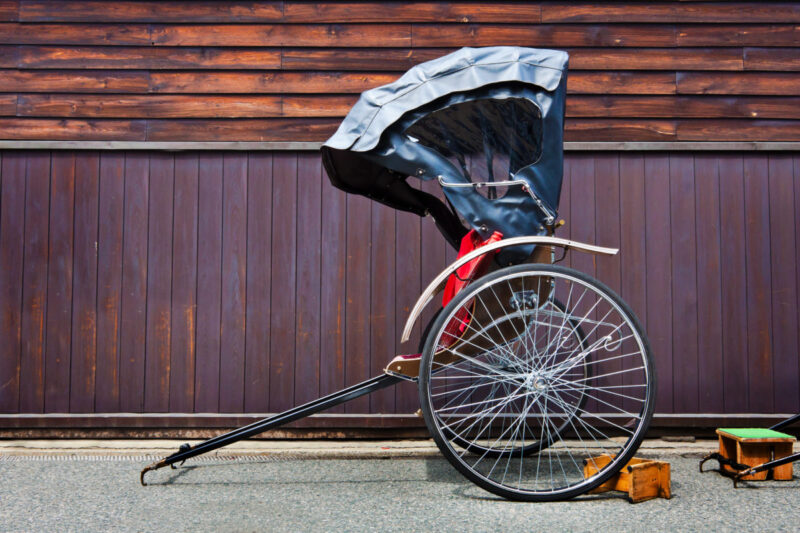 One of the most important things to do when you're in Gifu is to visit the Hida Takayama. Hidaya Takayama is a castle town in Takayama Sanmachi, and it is best known for its retro townscape, with old traditional buildings lining up the streets. The town is also home to many unique souvenir shops and local restaurants, so why don't you try Takayama's local specialties, Hida beef, when visiting this beautiful little town?
Hida Takayama
2. Have some TLC at Gero Onsen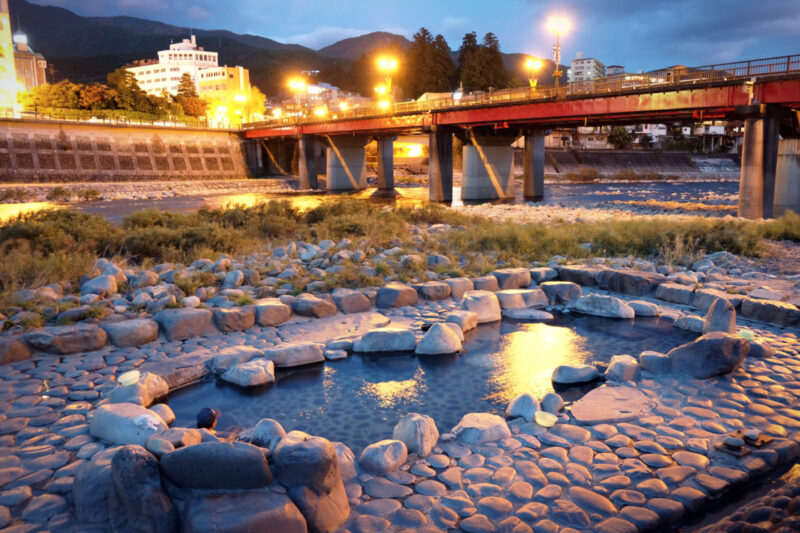 How about soaking your body in Gero Onsen before you return to the hotel?
Located along the river basin of Hida River, Gero Onsen is a hot spring with a history of more than 1,000 years, and it is known as one of the three best hot springs in Japan, along with Arima Onsen and Kusatsu Onsen. Inside Gero Onsen, there are three public outdoor baths, and as well as several foot baths that are free for public. The waters of Gero Onsen soften and supple skin, and that is why the hot spring is also called as 'Spring of Beauty'.
Gero Onsen
3. Visit Shirakawago, the UNESCO World Heritage Site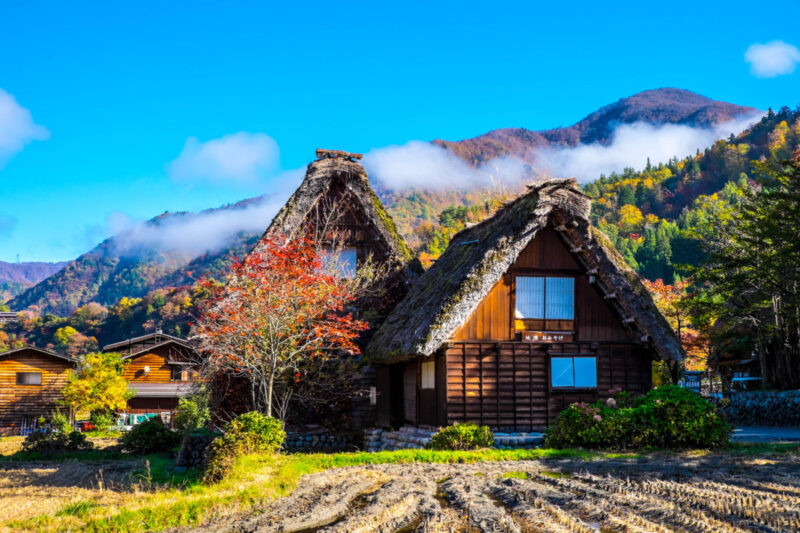 Shirakawago is the most popular attraction of Gifu prefecture, and it was ranked as a World Heritage Site by UNESCO in 1995 for the beautiful scenery they create in the winter. The villages of Shirakawago consist of Gassho-style houses; the wooden houses with steep-angled thatched roofs. Some of the houses are open to the public, and you can stay overnight if you want to by making a reservation or an arrangement beforehand.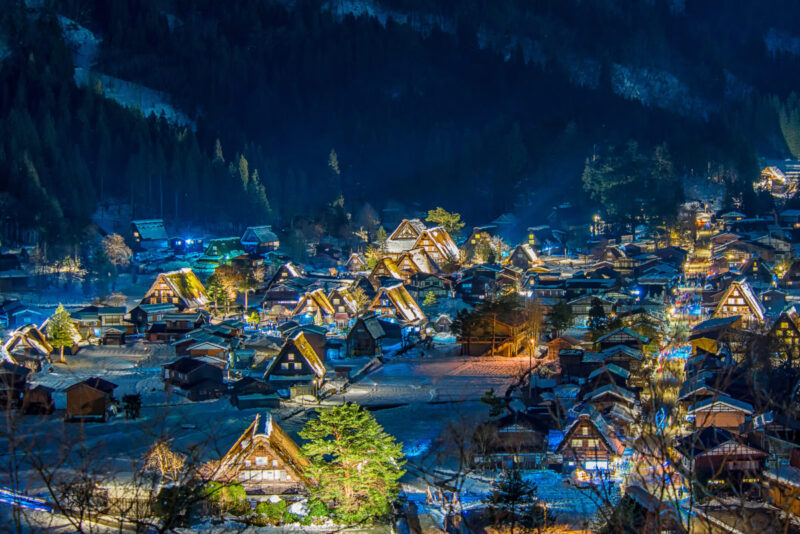 These Gassho-style houses were built over 300 years ago, but they still look polished just like new buildings. The best time to visit the village is either in the fall or in the winter, where the houses are illuminated with lights at night.
Shirakawago
4. Shin-hotaka Ropeway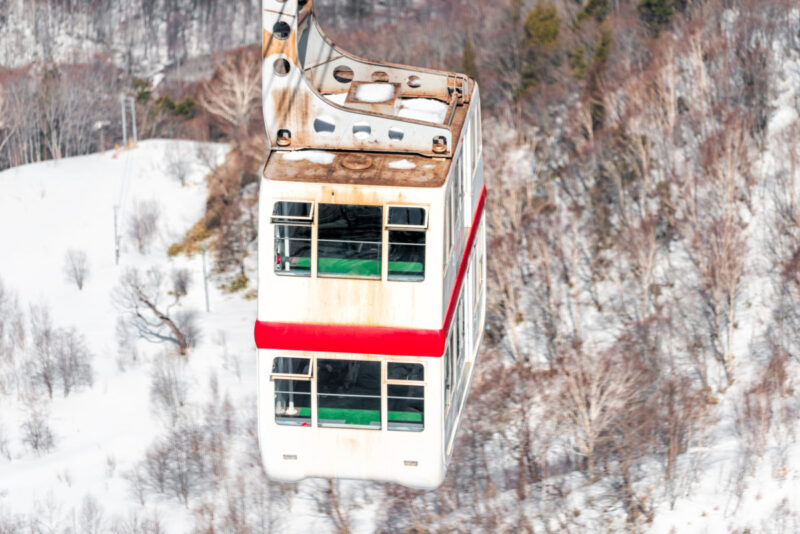 Shin-hotaka is the only ropeway in Japan that has 2-story gondola, where you can enjoy the breathtakig views of the Okuhida and Hotake Mountain range, which peaks are 2,000 meters in height.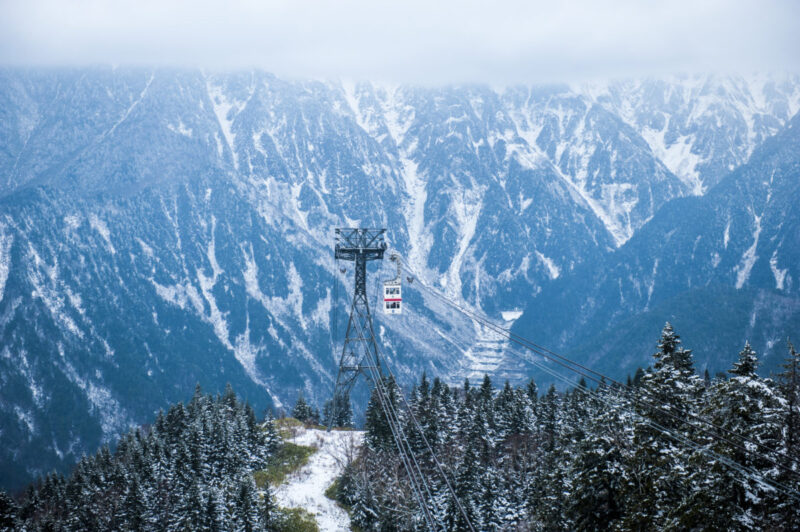 The best season to visit the ropeway is perhaps in the winter, when the snow covers the mountain range and the Okuhida area. If you go to the observation deck on the roof of Nishihotakaguchi Station, you'll see a splendid view of the mountains, valleys, and trees.
Shin-hotaka Ropeway
5. Visit the old post town Magome-juku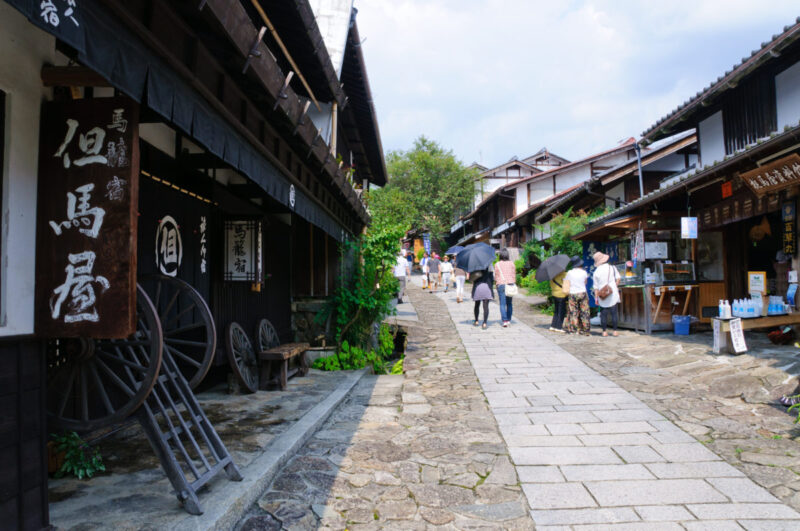 Magome-juku was the 43rd stations of the Nakasendo, an ancient road that connected Kyoto and Edo during the Edo period. Magome-juku was a post town, and the area is well preserved, with cobbled paths and retro buildings.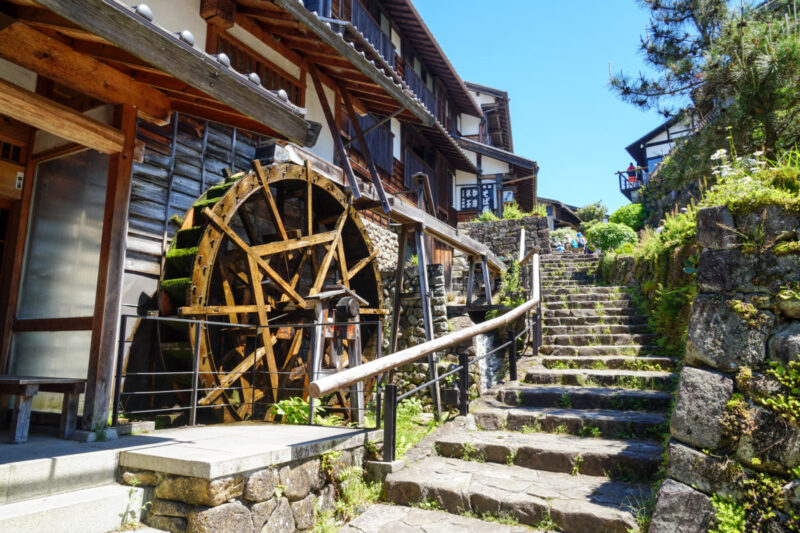 Magome-juku became one of the most popular destinations in Gifu, and if you explore the town further, you will find an old watermill.
Magome-juku
6. Climb up to the top of Gifu Castle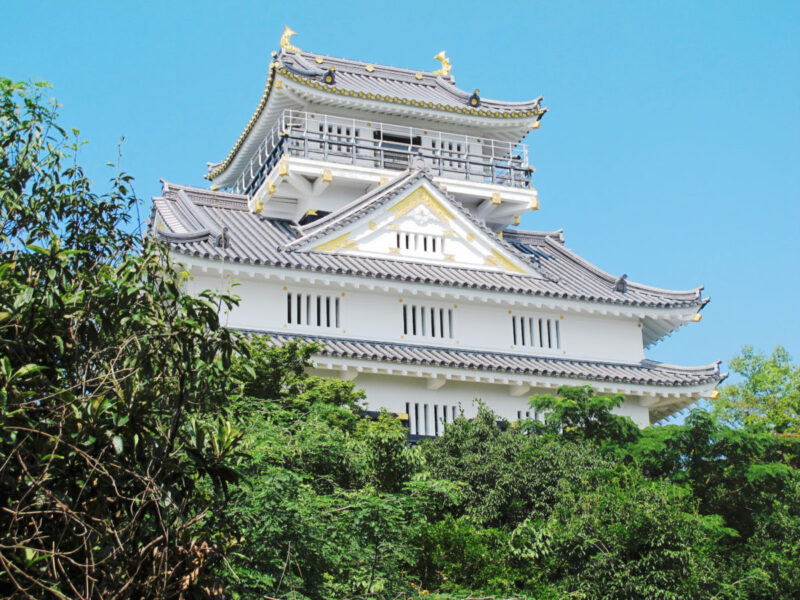 Gifu Castle, which was also known as Inabayama Castle during the Sengoku era (1467 – 1600), served as the castle of Saito Dosan, a distinguished samurai and feudal lord. The castle was built in 1201 by Oda Nobunaga, who wanted the castle to be in a strategic position, being high enough to spot any enemies approaching it. The observatory deck, which is located on the top of the castle, offers a stunning view of Nagara River and the city.
Gifu Castle
7. Find your Zen at Eihoji Temple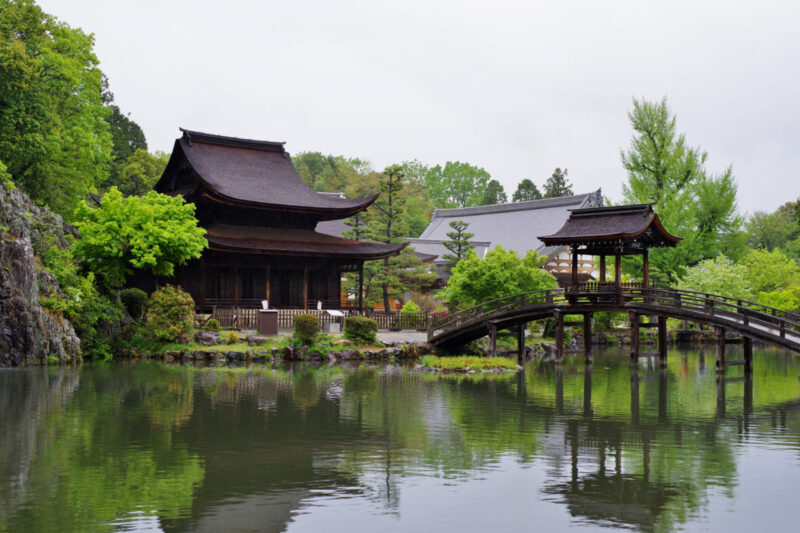 Eihoji Temple is a temple in Tajimi City, Gifu, and it was built in 1313 by the Nanzen-ji branch of Rinzai Zen Buddhism. The temple has two buildings that are listed as National Treasures of Japan, which are Kannon-do and Kaisan-do.
The structures and the shrines in this area are influenced by the Japanese and Chinese design cues, and there is also a tremendous Zen pond with an iconic bridge over it.
Eihoji Temple
8. Visit the National Historic Site, Takayama Jinya
When you're in Takayama, don't forget to stop by Takayama Jinya, a venue where political events were conducted during the Edo period (1603 – 1868). Takayama Jinya operated as an administrative base to enfor ceits rule over the Hida Province, and it also has a rice storehouse, where rice collected as land taxes was stored.
Takayama Jinya
9. Enjoy the beauty of Monet's Pond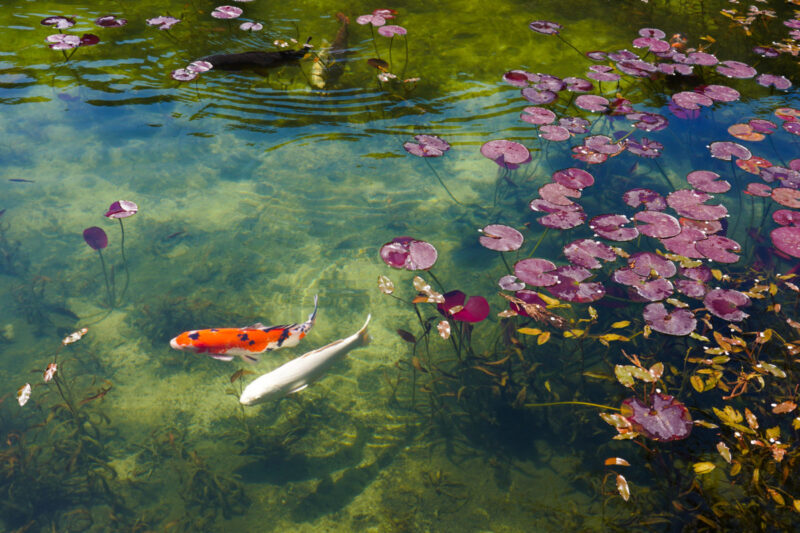 How about visiting a Monet's Pond before you call it a day?
Monet's Pond is a small pond in Gifu that resembles Claude Monet's landscape paintings, and it is located at the Nemichi Shrine.
The pond is officially named Namonaki Pond, and it is famous for its beautiful water lilies, crystal clear turquoise water, and colorful Japanese carp.
Monet's Pond
10. Learn how to cormorant fishing on the Nagara River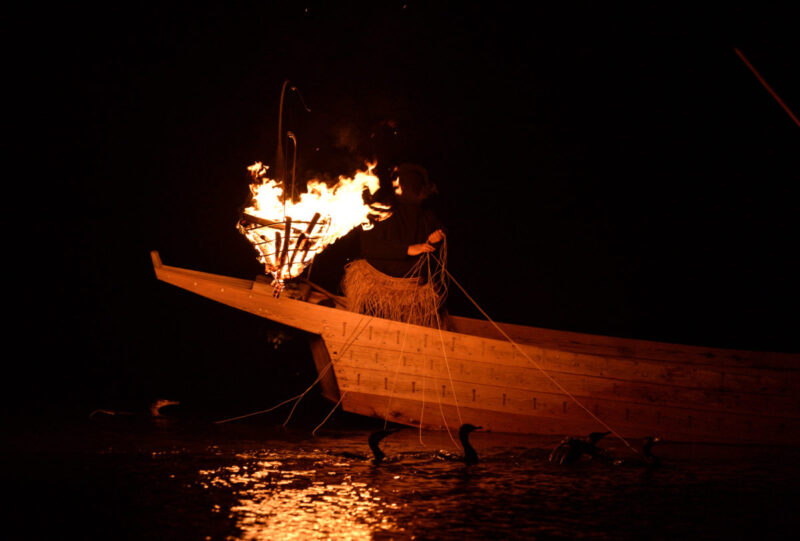 How about learning a traditional fishing method while you are in Gifu? This traditional fishing method is known as ukai, and the practice involves a group of cormorant birds to catch fish on the Nagara River. Ukai has been practiced since more than 1,300 years ago every summer in Gifu.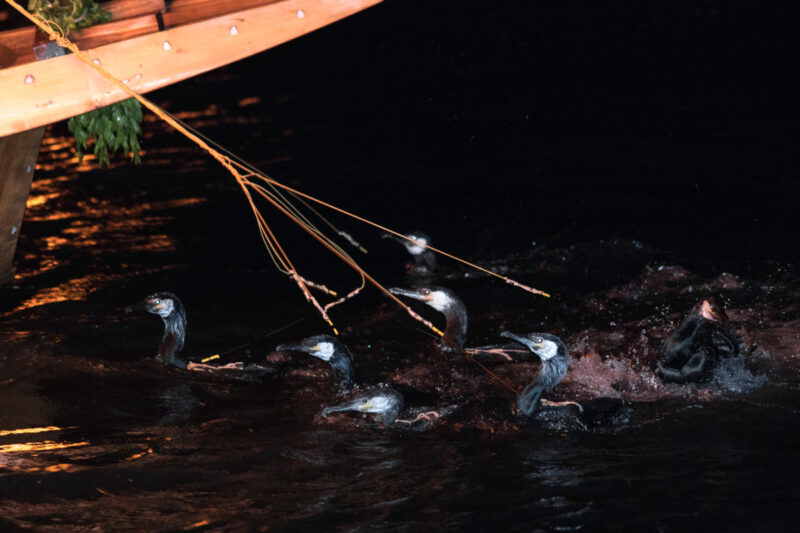 A fishing boat called usen is used in the practice, and a bonfire will light up the night sky while the fishermen practicing the tradition.
Cormorant Fishing
Gifu's best local treats
 Gifu is becoming a popular tourist destination in Japan, thanks to the beautiful Shirakawago illumination in the winter, and the isolated and Instagenic town of Hida Takayama. The prefecture is locked by seven other prefectures, and its central location is perfect for trade and growing fresh produce. From Hida beef to Takayama ramen, wherever you go, scrumptious local treats await in Gifu. Here are our picks for the best foods to try when visiting Gifu!
1. Hida beef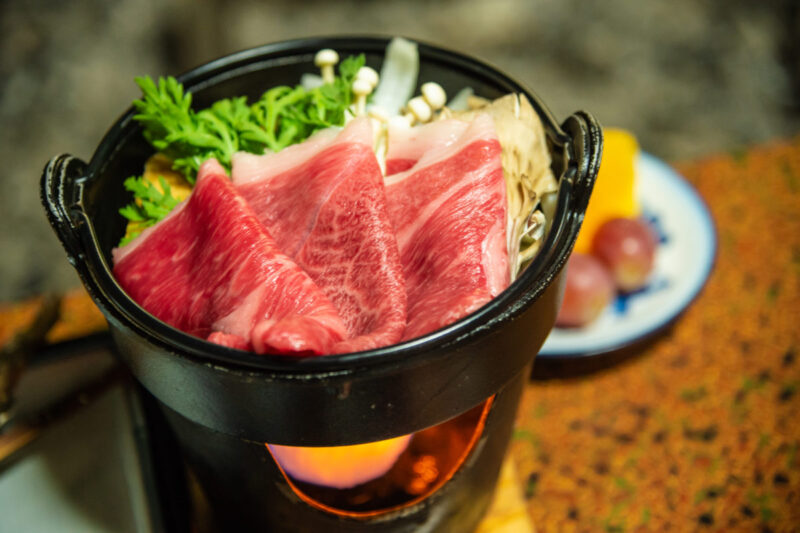 You should never miss Hida beef, one of the premier brands of wagyu in Japan, when visiting Gifu. The beef is famous for its small marbling, sweet flavor, and tender texture. The flavor of Hida beef is rich, and it melts in your mouth right away.
2. Hoba miso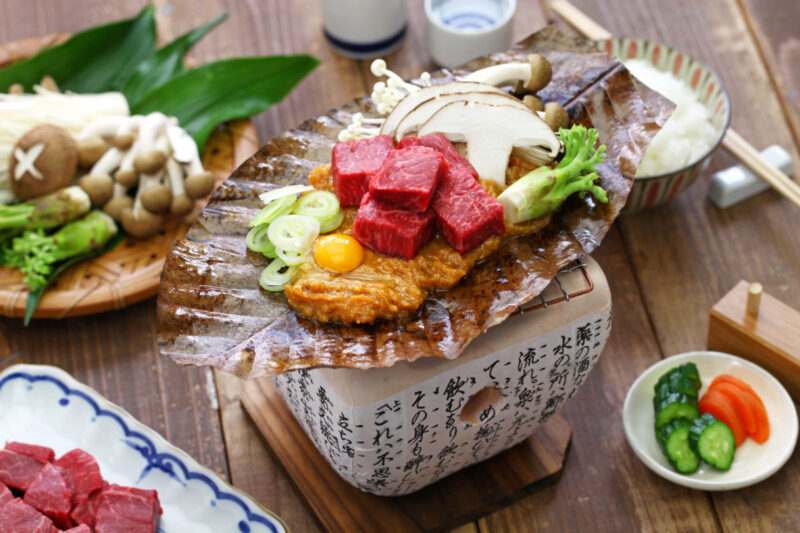 Hoba means magnolia leaf, and hoba miso is a traditional dish from Gifu, which is made of miso paste grilled on top of a dried magnolia leaf with green onions. Hoba miso was known as the food for poor farmers in Gifu during winters, but today it is usually made with fancy ingredients like Hida beef and sea urchin.
3. Takayama ramen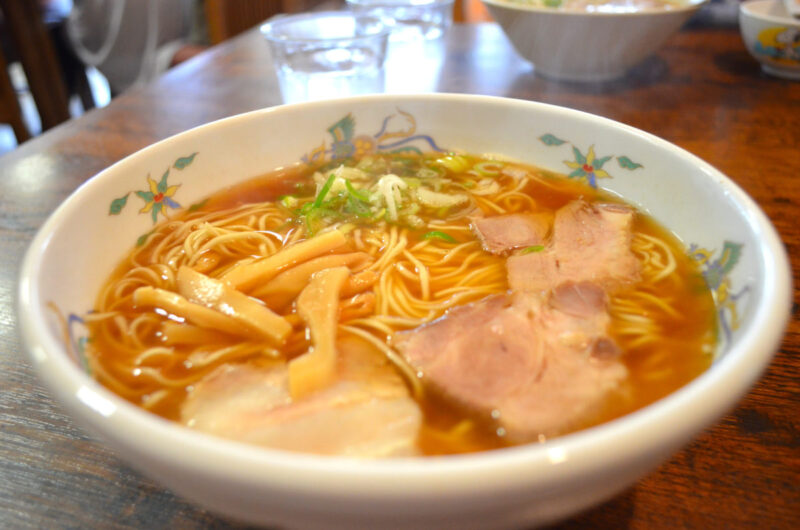 Takayama ramen is one of the most famous ramen dishes in Japan, and it is known for its delicious soup, which is made of chicken stock and pure water from the Japanese Alps. The soup is flavored with soy sauce, so the soup has a little dark color, and it has a refreshing taste. The noodles are usually thin and have a light texture.
4. Gohei mochi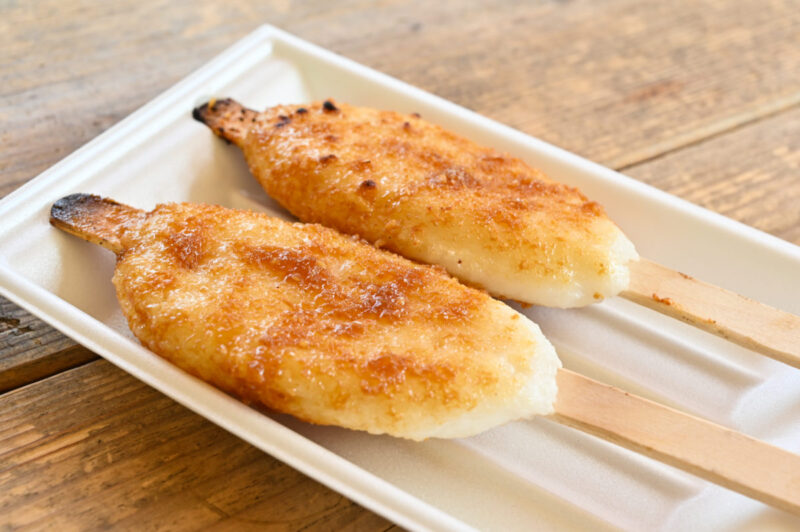 Gohei mochi, is a local dish of Gifu, and it is made by kneading rice, sticking it to a skewer, and stretching it. Gohei mochi is seasoned with nutty miso or soy sauce, which is applied on the rice cake, and grilled over a fire. It is usually eaten in the mountainous area like Gifu, Nagano, and Aichi.
5. Kurikinton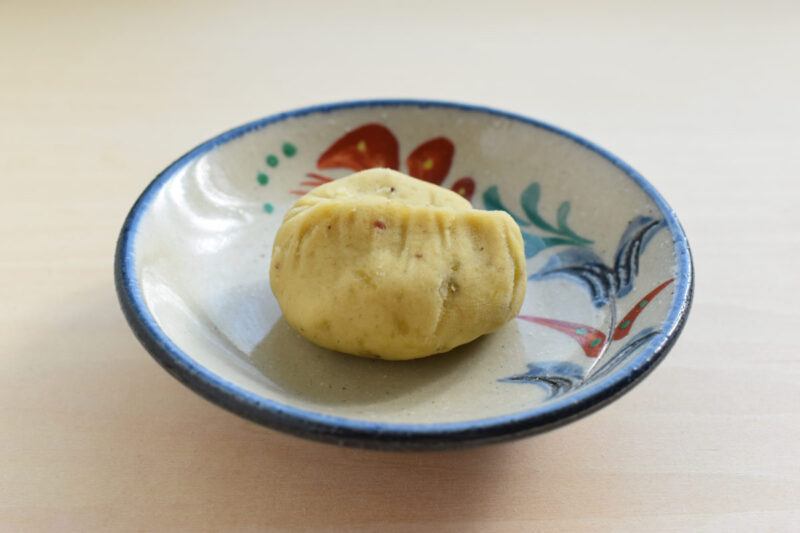 Although kurikinton is usually served as a part of osechi, the Japanese New Year's meal, kurikinton is known as a confectionery of peeled chestnuts candied in sugar and served as a small cake or dumpling in Gifu. Kurikinton is believed to have originated in Nakatsugawa town, which is famous for its chestnut produces.
Now that you have an idea of how many fabulous spots are in Gifu, all you must do is plan your itinerary to enjoy unforgettable experiences in Gifu!