10 amazing things to do in Nagano, Japan!
10 amazing things to do in Nagano, Japan!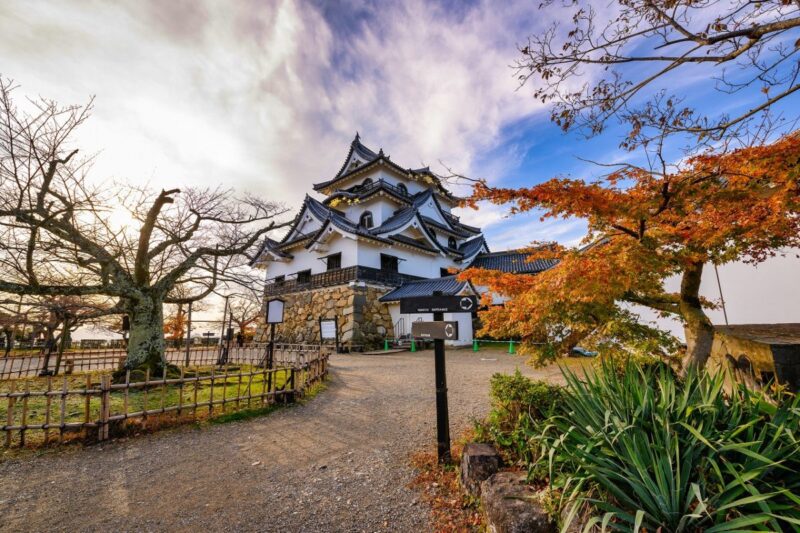 Nagano Prefecture sits exactly in the center of the Japanese archipelago, and it is bordered by eight prefectures (Gunma, Saitama, Yamanashi, Shizuoka, Aichi, Gifu, Toyama, and Niigata). The prefecture is known as the fourth biggest prefecture in Japan, and its surrounding high mountains have made it a popular winter sports location with fantastic skiing areas.
Nagano Prefecture is famous for its natural beauty and amazing ski resorts, and it became a popular travel destination after it hosted the 1998 Winter Olympics. Some of the most famous spots in Nagano are the Jigokudani Monkey Park, where you can see monkeys chilling in the hot springs, Matsumoto Castle, or the Crow Castle, which is famous for its black walls and roof, and Karuizawa, an area in Nagano that is dotted with resorts, hotels, tea rooms, and museums.
Perfect to visit if you're looking for something off the beaten path, how about visiting Nagano for both, a chillaxing (chill-and-relaxing), yet an unforgettable vacation?
Index
How to get to Nagano Prefecture
Nagano is accessible by trains and highway buses, and the main transportation hub in Nagano is Nagano Station, which is served by all trains in the region, including the JR Hokuriku Shinkansen, other JR trains, Shinano Railway, and the Nagano Electric Railway (Nagaden).
The prefecture is directly connected to Tokyo by the Hokuriku Shinkansen, and the one way trip from Tokyo to Nagano takes 80-100 minutes, costs about 8,000 yen, and is fully covered by the Japan Rail Pass and JR East Nagano Niigata Area Pass.
If you're traveling from Osaka or Kyoto, the easiest way to reach Nagano is by taking the JR Tokaido Shinkansen to Nagoya and transfer to the JR Shinano Limited Express train to Nagano, which runs hourly.
You can also take the highway buses from Tokyo, Osaka, Kyoto, and Nagoya to Nagano.
Recommended sightseeing spots in Nagano Prefecture
Nagano is a perfect destination for a day trip from Nagoya, or even for a weekend trip from Tokyo. The best timing to visit the prefecture is in spring, fall, or in winter when the powder-covered mountains around Nagano turn the prefecture into a top location for snow sports in Japan.
Some of the most famous travel spots in Nagano are the Zenkoji Temple, Togakushi Shrine, and Kagami "mirror" Pond. Nagano is also famous for its mouthwatering local treats like Sauce Katsudon and Shinshu Soba.
Here are our picks for the best things to do in Nagano, Japan!
1. See the adorable snow monkeys at Jigokudani Monkey Park!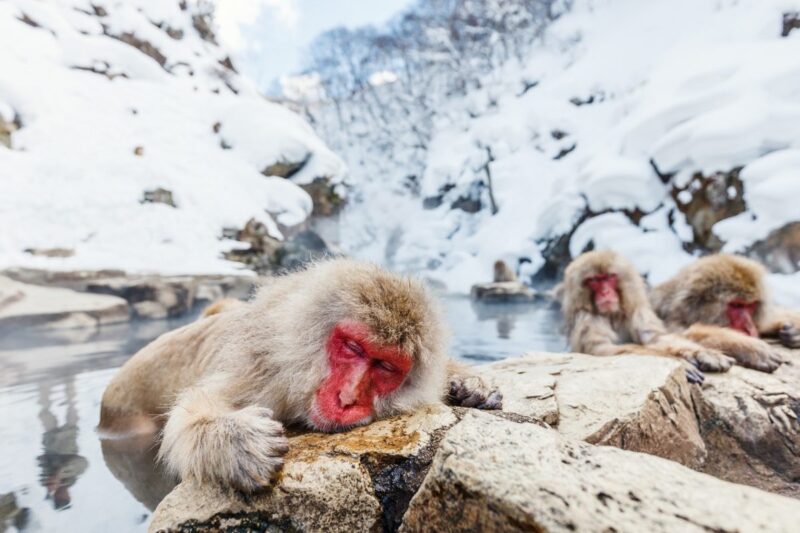 One of the most interesting places to visit in Nagano is perhaps the Jigokudani Monkey Park, which is best known as a home to the most hygienic and health-conscious monkeys in the world since the snow monkeys in the park are taking part in communal hot-spring bathing.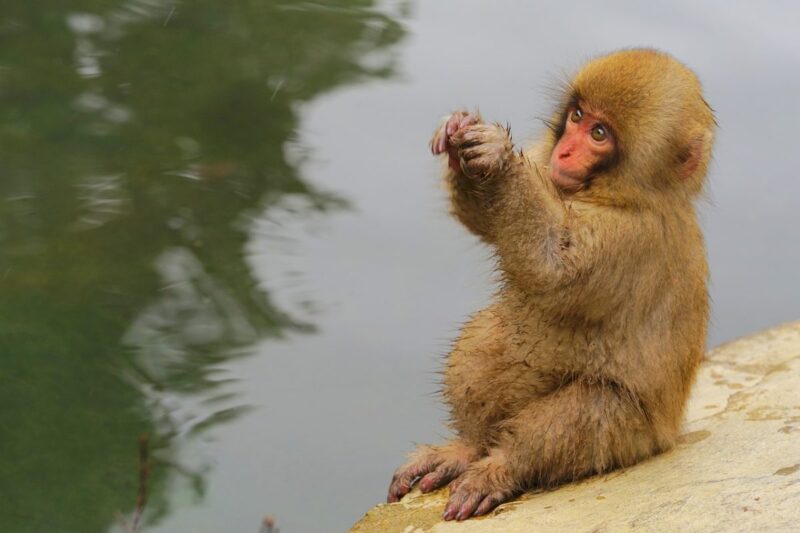 The park protects wild Japanese macaques and keeps them under observation, and the reserve is also known for its good walking and hiking trails, so make sure you wear waterproof boots as they can get muddy.
Jigokudani Monkey Park
2. Stop by Matsumoto Castle, one of the oldest castles in Japan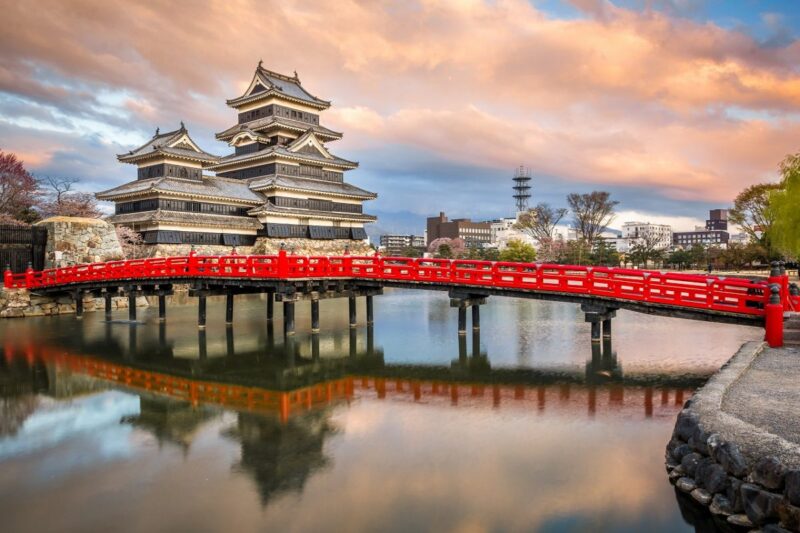 Matsumoto Castle is a castle in Matsumoto City that is also designated as a National Treasure by the Japanese Government. The castle is famous for its tremendous keep tower, and for its jet-black walls and roofs, which became the reason why it is nicknamed "Crow Castle".
The castle is famous for its amazing view of the northern Alps, and the huge red bridge standing on the castle moats.
Matsumoto Castle
3. Find your peace at Zenkoji Temple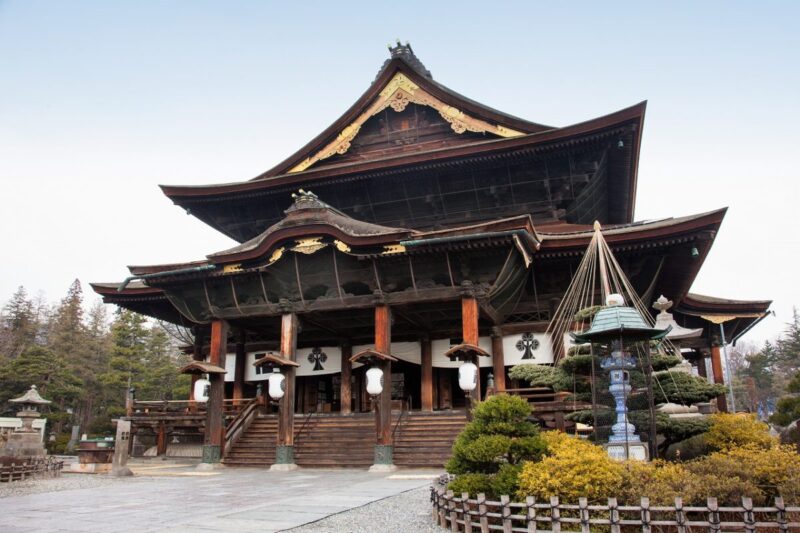 Zenkoji Temple was built in the 7th Century, and it is known as one of the most famous pilgrimage sites in Japan within the Buddhist community.
The temple houses an ancient Buddha statue that is considered to be the first Buddha statue to have ever been brought to japan, which is called as The Secret Buddha Statue (hibutsu), and this is the reason why the statue is never shown to the public. However, the temple displays the replica of the statue in a festival for about two weeks, once every 6 years.
When visiting Zenkoji Temple, don't forget to stop by Omotesando Street around Zenkoji, which is lined by restaurants and souvenir shops.
Zenkoji Temple
4. Enjoy the beauty of the "mirror" pond, Kagami Pond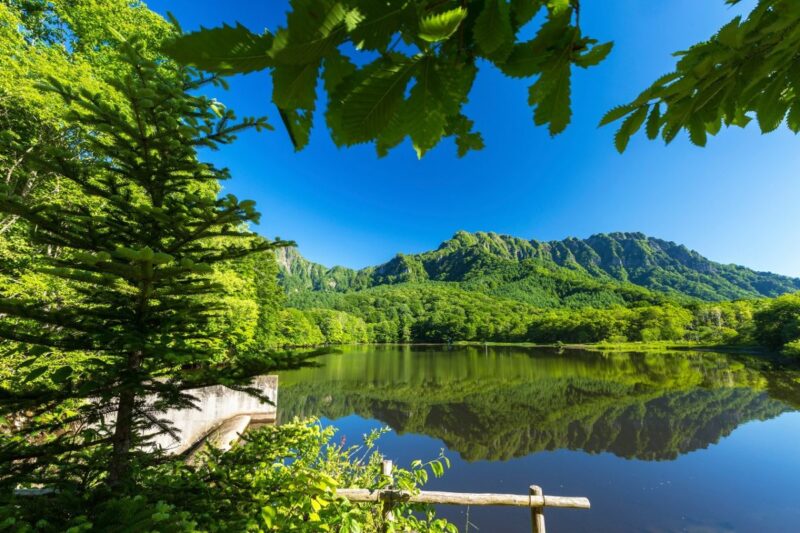 Surrounded by the Togakushi mountains, Kagami Pond is best known for its mirror-like crystal clear surface, which reflects the mountains and surrounding nature. One of the best timing to visit Kagami Pond is in fall when the mountains are covered with autumn leaves.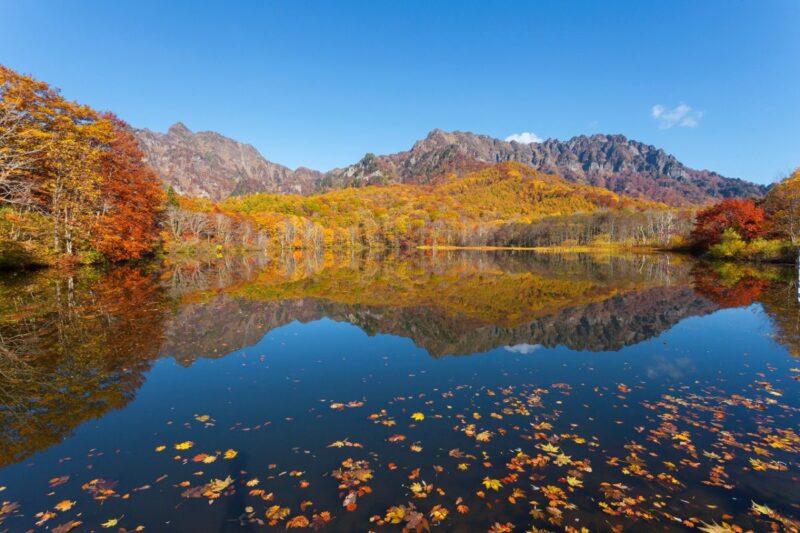 The easiest way to visit this amazing pond is by taking the bus from Nagano Station to Togakushi, which takes about an hour. The pond is a 30-minute walk from Kagami-ike Station, and there is a shuttle bus that takes you to the station on the weekends.
Kagami Pond
5. Visit Karuizawa for its gorgeous nature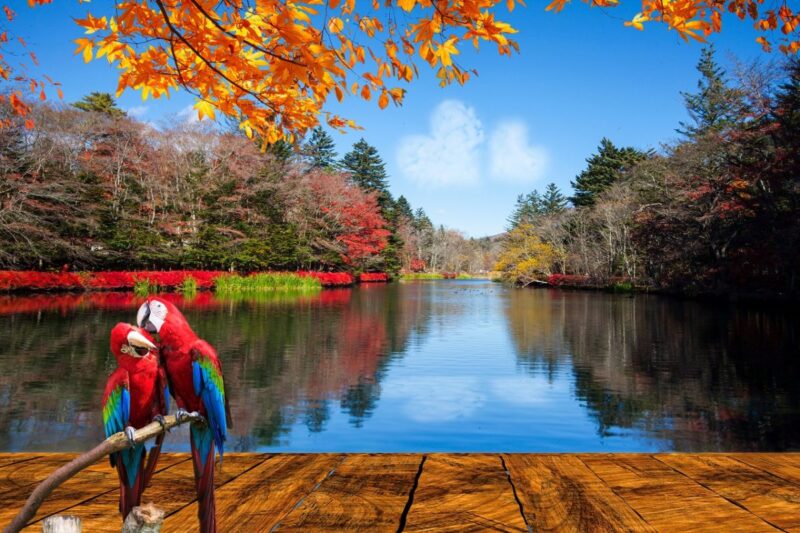 Karuizawa is a famous resort city in Nagano, and it overflows with tourists in the summer and the winter. Public figures like John Lennon and Bill Gates have visited and stayed in Karuizawa, and many conglomerates have vacation houses in the area.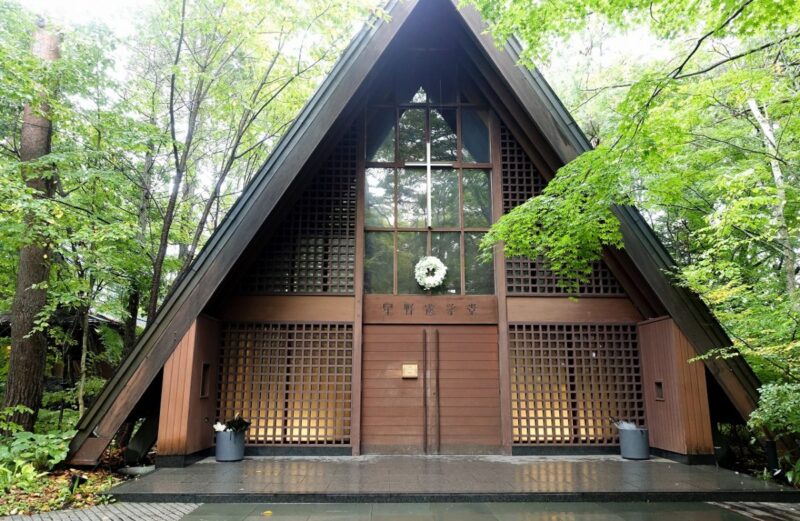 Karuizawa is dotted with hotels, churches, wedding halls, tea houses, museums, and Western-style restaurants. One of the best spots in Karuizawa that you should never miss is the Japanese-style church, which has Japanese calligraphy carved on its entrance.
Karuizawa
6. Enjoy winter sports at Shiga Kogen Ski Resort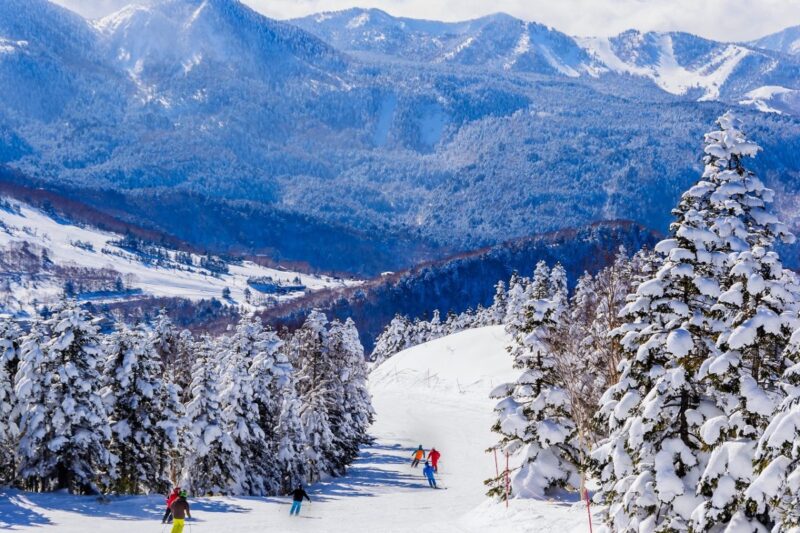 Nagano is best known for its amazing ski resorts, and one of the best ski resorts to visit is perhaps Shiga Kogen Ski Resort.
Unlike other ski resorts in Nagano, Shiga Kogen Ski Resort is a good all-rounder as it provides a large variety of ski and snowboard terrain, and high-quality snow since it's the second-highest ski resort in Japan.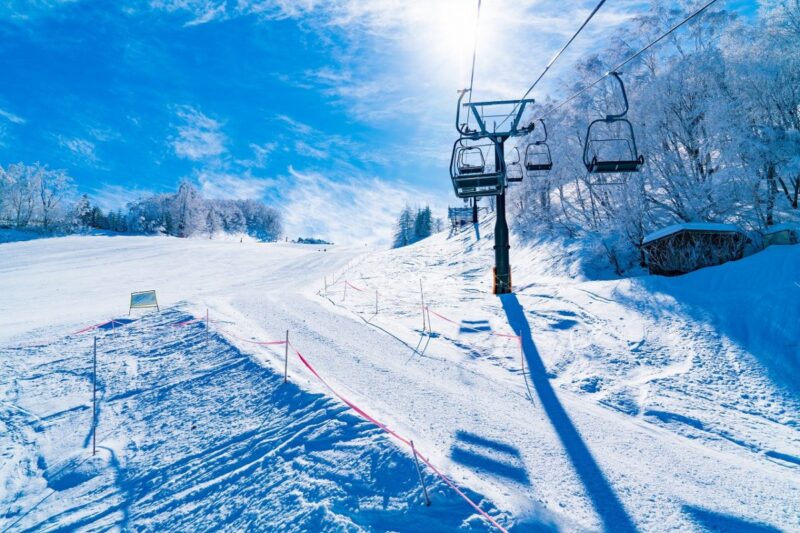 Shiga Kogen Ski Resort's elevation ranges from 1,300 to 2,300 meters, and it has over fifty ski lifts and gondolas, making it the largest skiing destination in Japan. In addition to its amazing facilities, the ski resort also offers ski lessons, snowshoeing and snow hiking courses, and snow playing programs for children.
Shiga Kogen Ski Resort
7. Visit Kamikochi for its scenic views and beautiful nature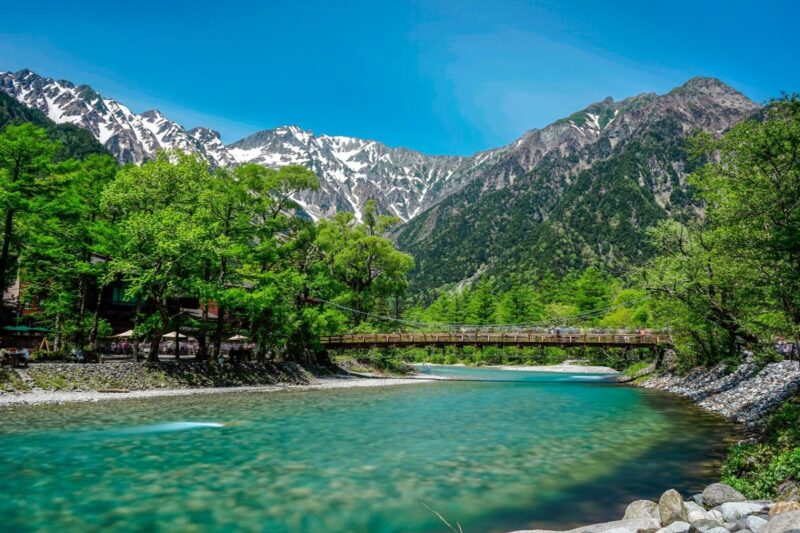 Kamikochi was designated as a National Cultural Property in 1952, and it is also known as one of the best resort destinations in Japan. Each year, over 1,500,000 tourists visit Kamikochi, and it is best known for its beautiful seasonal views.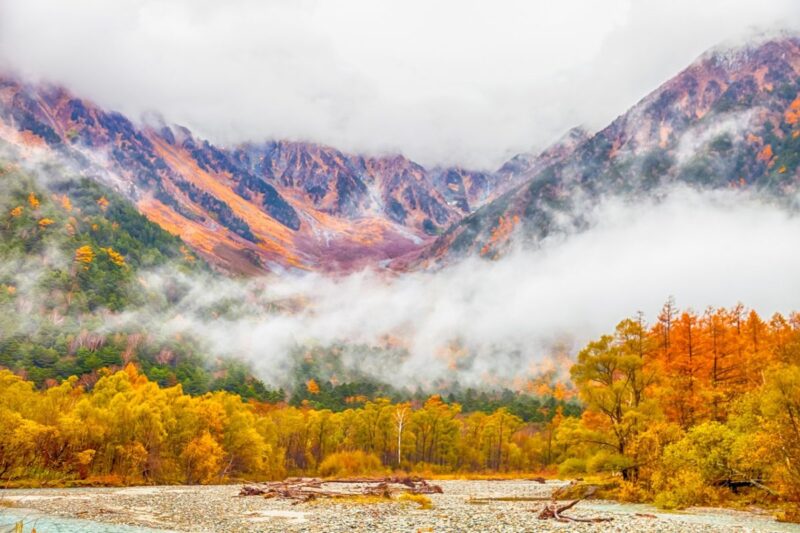 Kamikochi is the first mountain resort in Japan, and the best timing to visit this area is in fall to enjoy its gorgeous autumn leaves, and in the winter, to enjoy winter sports like snowshoeing.
Kamikochi
8. Visit Ueda Castle for its beautiful historical castle and seasonal views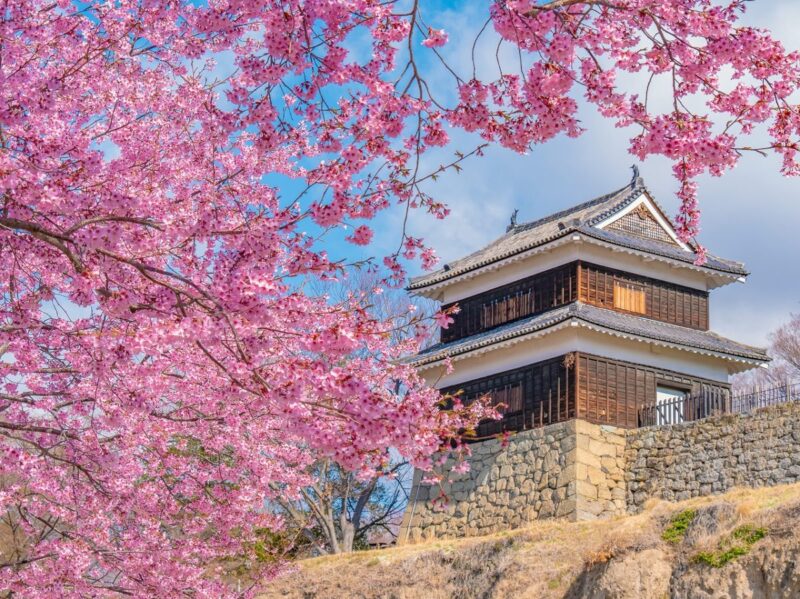 Ueda Castle is a castle ruin that is famous for its breathtakingly beautiful cherry blossoms, and many people visit this castle in spring to enjoy cherry blossom viewing. The castle is known as one of the oldest castles in Japan, and it was built in 1583 by Masayuki Sanada, who went to war with the Tokugawa clan in 1600.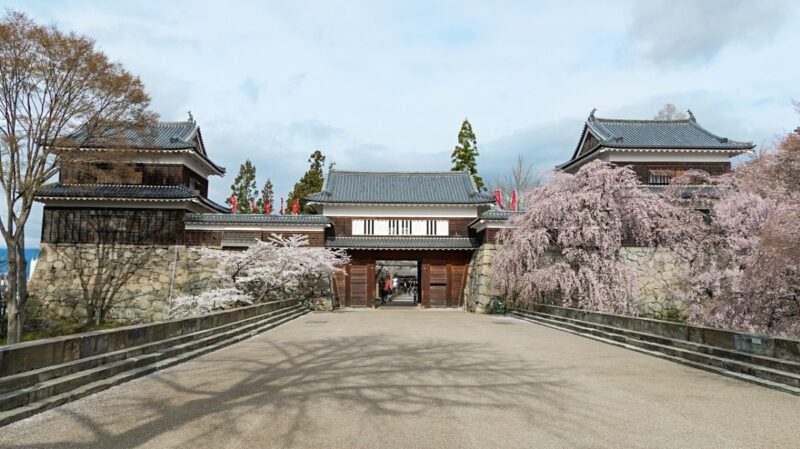 Ueda Castle was badly damaged when the Sanadas were defeated at the Battle of Sekigahara, but the castle was rebuilt in 1626 by Hidehisa Sengoku, the new lord of Ueda Castle.
Ueda Castle
9. Explore the ruins of Matsushiro Castle and its beautiful moats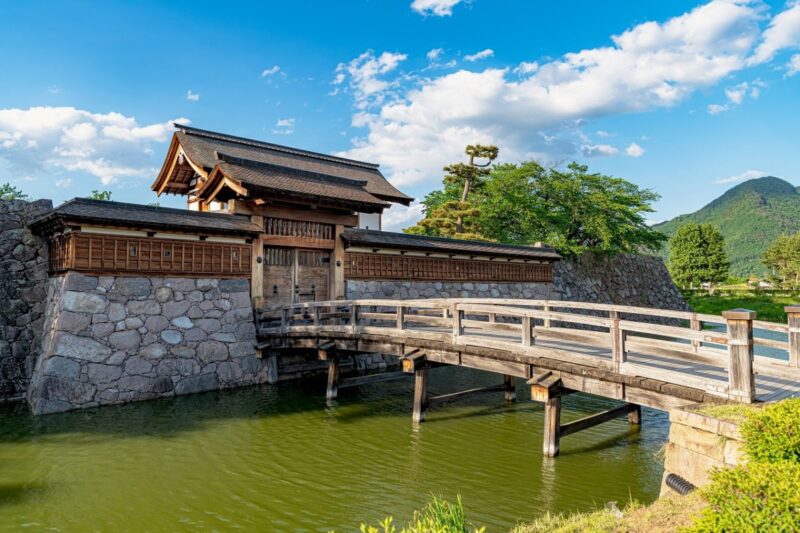 Matsushiro Castle is 12 kilometers to the south of Nagano City, and it is best known for its beautiful small castle and samurai houses, which were built in 1560. The castle functioned as a defense against hostile feudal lords, and it has been destroyed and restored several times during its turbulent history. The current castle building was reconstructed in 2003, using traditional building plans and methods.
The castle is famous for its moats and beautiful Japanese Zen gardens.
Matsushiro Castle
10. Visit Togakushi Shrine, one of the most beautiful shrines in Nagano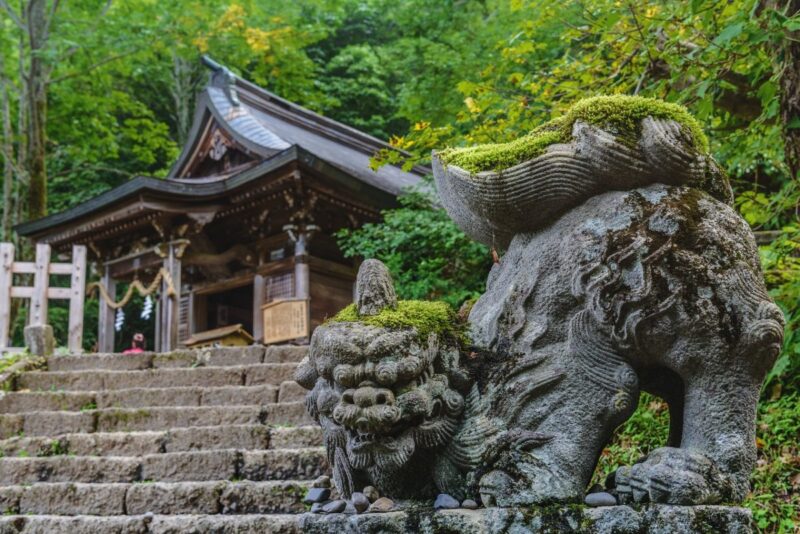 Togakushi Shrine is considered one of the most beautiful shrines in Nagano, and it is famous for its beautiful small shrines and trails that are good for hiking. The shrine has over 2000 years of history, and it is best known for its 700 years old holy tree.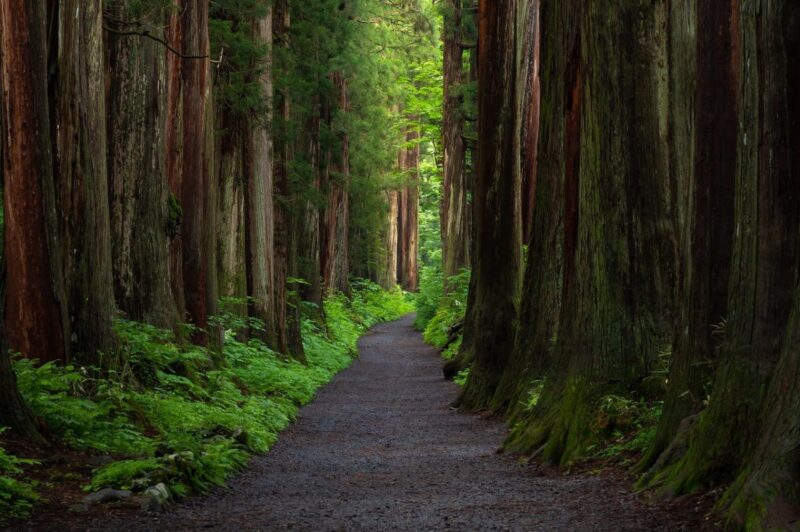 The area of Togakushi Shrine is known as one of the mystical spiritual spots in Japan, and many people visit this area to have a spiritual journey while enjoying nature.
Togakushi Shrine
Nagano's best local treats
Nagano is best known for its beautiful castle-like Matsumoto Castle and its amazing winter destinations like Jigokudani Monkey Park and Shiga Kogen Ski Resort. Blessed with beautiful mountains and nature, the prefecture is home to many mouthwatering dishes like sauce katsudon, shinshu soba, and basashi. Here are our picks for the best foods to try when visiting Nagano!
1. Sauce katsudon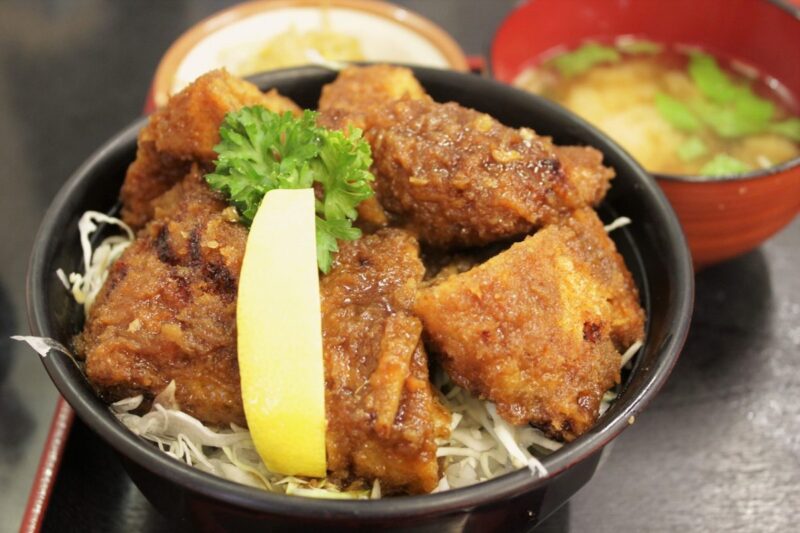 Tonkatsu is known as one of Japan's most popular comfort foods, and it is usually served plain or with curry, or even turn it into a sandwich. Sauce katsudon; a deep-fried pork cutlet (tonkatsu) dipped in a rich brown sauce and served over a bed of rice with sliced cabbage, is a local specialty of Komagane, a city Nagano.
2. Oyaki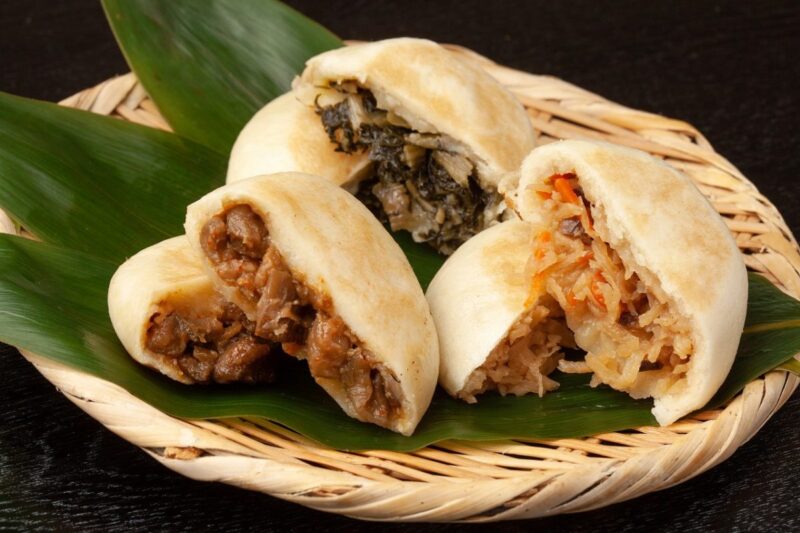 Oyaki is a dumpling originated in Nagano, which is made from fermented buckwheat dough and filled with a wide variety of filling including anko (sweet red bean paste), meat, fruit, or vegetables. The dumpling has both, crunchy and chewy textures, and you can purchase it from street stalls in fall or winter.
3. Shinshu soba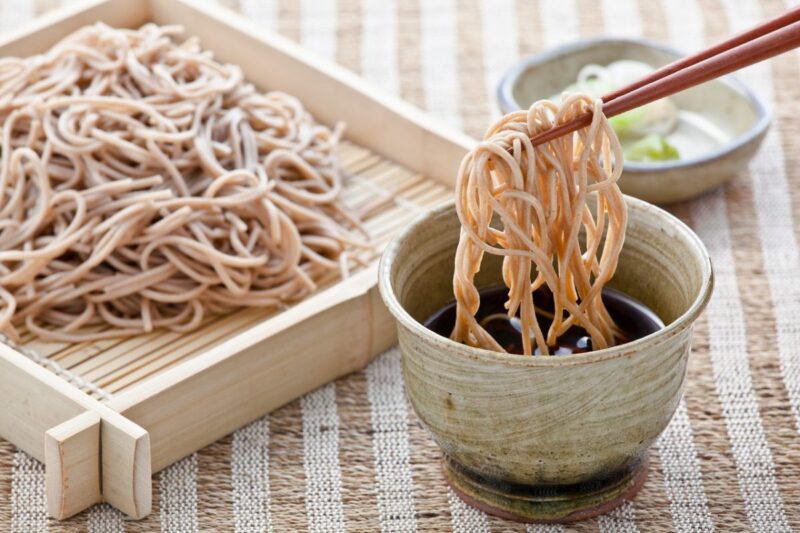 Nagano is one of the largest buckwheat producers in Japan, and the Shinshu variety, which is originated in Nagano, is considered one of the best soba noodles that exist. Shinshu soba is usually served cold with dashi (fish stocks), grated daikon, and green onion, but it can also be served hot, like other soba noodles. The main characteristics of Shinshu soba are its earthy color and rich flavor.
4. Basashi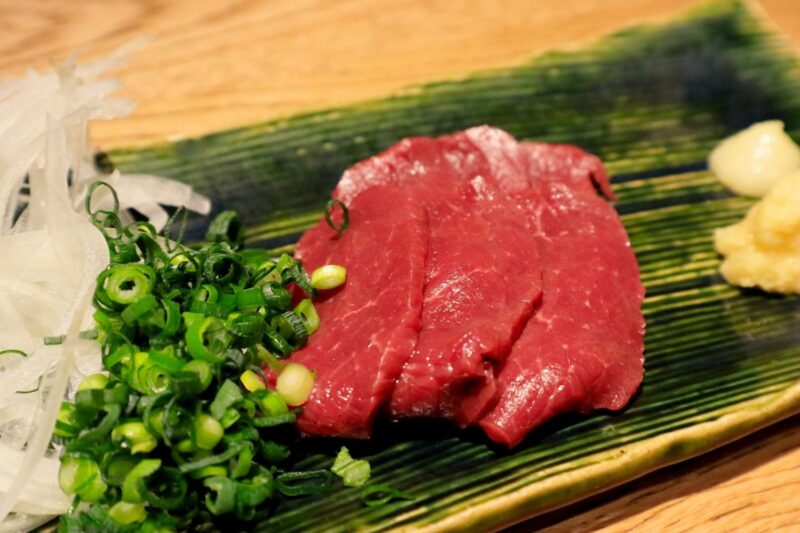 Landlocked by other prefectures, Nagano isn't known for its seafood, but it is best known for its amazing agricultural and farm produce, so instead of having fish sashimi, you might want to opt for basashi instead.
Basashi is a slice of raw horse meat, and it is a local specialty of Matsumoto City, Nagano, and the most famous cut of basashi is the akami, or lean cut, which can be found in many izakayas and restaurants in Nagano. The texture of basashi is slightly chewy, and if you visit a restaurant that specializes in basashi, you might be able to enjoy unordinary, fatty cuts of basashi, including the belly and neck parts.
5. Gohei mochi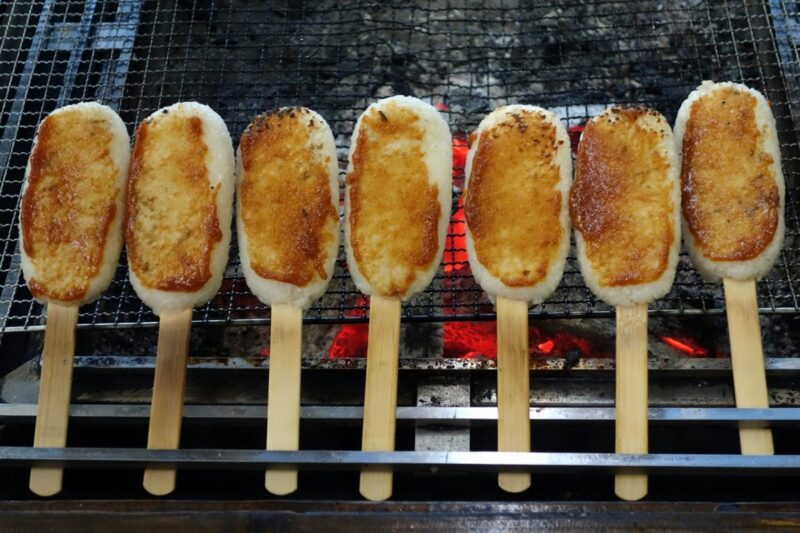 Gohei mochi is a local specialty of central Japan, and it is a roasted half-pounded mochi covered in a sweet-and-savory miso sauce. You can find Gohei mochi when visiting Kiso Valley or Nakasendo, and each post town in Nagano has its own flavor and shape of Gohei mochi.
Now that you have an idea of how many fabulous spots are in Nagano, all you must do is plan your itinerary to enjoy unforgettable experiences in Nagano!