10 amazing things to do in Toyama, Japan!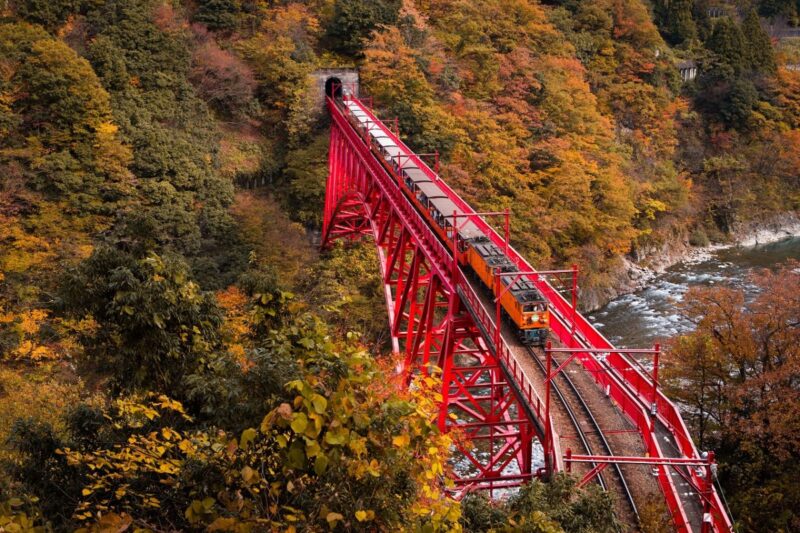 Toyama is a prefecture in the Hokuriku Region of northern Chubu, and it's home to many great sightseeing spots like the gorgeous Kurobe Gorde, and the Gokayama Village, which was registered as a World Heritage Site for its gassho-zukuri (thatched roof houses).
The prefecture is bordered by the Sea of Japan, as well as by the nearby prefectures like Ishikawa, Gifu, Nagano, and Niigata. The largest city in Toyama Prefecture is Toyama City, which used to serve as a castle town and the center of medicine in Japan. The Hokuriku Shinkansen passes by Toyama, making it a popular stop for tourists on the way to the Tateyama Kurobe Alpine Route.
Brimming with beautiful nature and interesting tourist destinations, how about visiting Toyama to have both, an extraordinary, yet a novel adventure?
Index
How to get there
Toyama Prefecture is accessible by several different transportation methods, including trains, highway buses, and airplanes. The main transportation hubs in Toyama are Toyama Station and thier Airport
The most convenient way to get to Toyama from Tokyo is by taking the JR Hokuriku Shinkansen, which connects both areas directly. The one-way trip takes about 2 hours, and costs around 12,500 yen, and it is fully covered by the JR Pass and Hokuriku Arch Pass.
The closest airport to Toyama is the Toyama Airport, which is only about a 30-minute bus ride from Toyama Station. The one-way flight from Haneda Airport takes about one hour and costs around 25,000 yen.
Recommended sightseeing spots in Toyama
Toyama is divided into several different areas, and the most popular sightseeing areas are Toyama City, Kurobe City, and Nanto, which you must include in your travel itinerary for Toyama.
Toyama City is home to Toyama Castle and Toyama Glass Art Museum, whereas Kurobe is home to the gorgeous Kurobe Gorge and Kurobe Dam, and Nanto is the home to Gokayama, the World Heritage Site.
Here are our picks for the best things to do in Toyama, Japan!
1. Stop by the great Toyama Castle!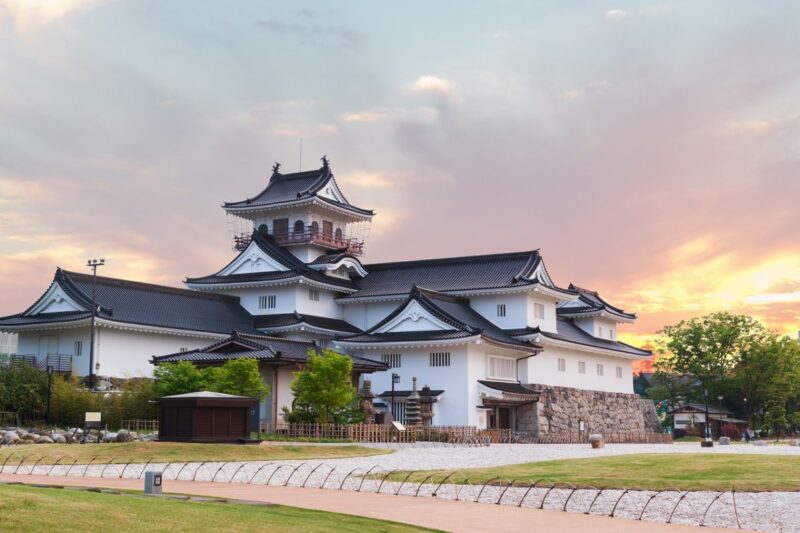 Toyama Castle is known as one of the most historical sites in the Prefecture, and it's located nearby the Jinzu River. The castle was once known as the "floating castle" during medieval times, and later the castle was destroyed in the 1500s.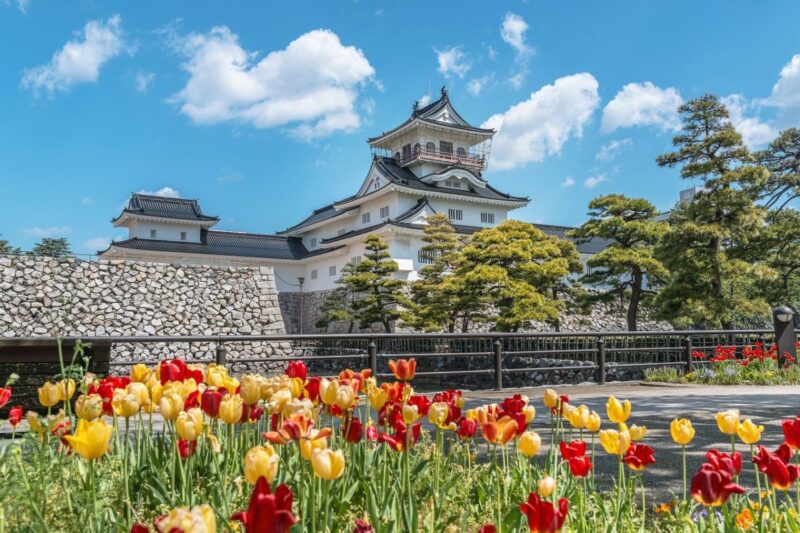 The castle was rebuilt twice between the 1600s and the 1870s by the Maeda Clan that governed Toyama. These days, the place has become the icon of Toyama City, and it is famous for its beautiful spring scenery when the castle's park is covered with colorful tulip flowers.
Toyama Castle
2. Visit the artistic and futuristic Toyama Glass Art Museum!
Toyama Glass Art Museum is a contemporary museum opened in 2015, and it is located in a building called Toyama Kirari, which was designed by Kuma Kengo, a world-renowned architect. The building represents the beauty of the Tateyama mountain range with its façade, and the museum is known for its large collection of glass art exhibits, and colorful glassworks. There is also a souvenir shop selling original merchandise and a café where you can have light meals and drinks.
Toyama Glass Art Museum
3. Enjoy the gorgeous view of Kurobe Gorge!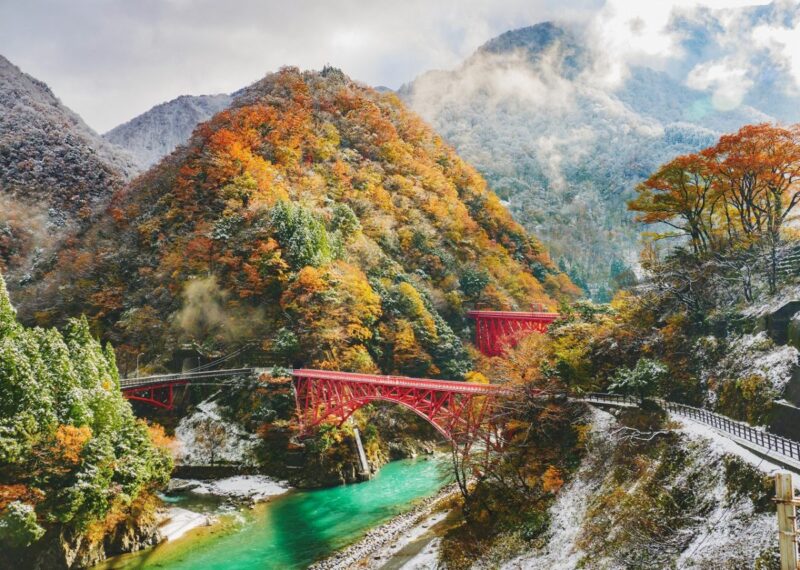 Kurobe Gorge is one of the most popular tourist spots in Toyama, and it nestled in the rugged mountains of the Northern Japan Alps. Known as one of the deepest gorges in Japan, Kurobe Gorge is best known for its gorgeous views of the Kurobe River, untouched virgin forests, and outdoor hot springs.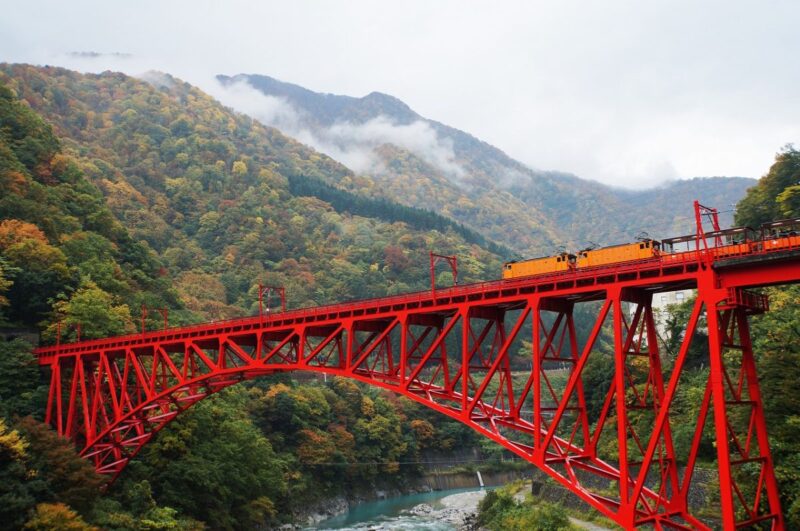 The main highlight of Kurobe Gorge is its red railway bridge, that stretches across the Kurobe Gorge, connecting the Unazuki Station and Keyaki Daira Station, where the Kurobe Gorge Railway trains pass every other day. The trains operate seasonally from mid-April to November, and are most popular in the autumn, when its surroundings turn to bright orange and red.
Kurobe Gorge
4. Visit Kurobe Dam, one of the most famous dams in Japan!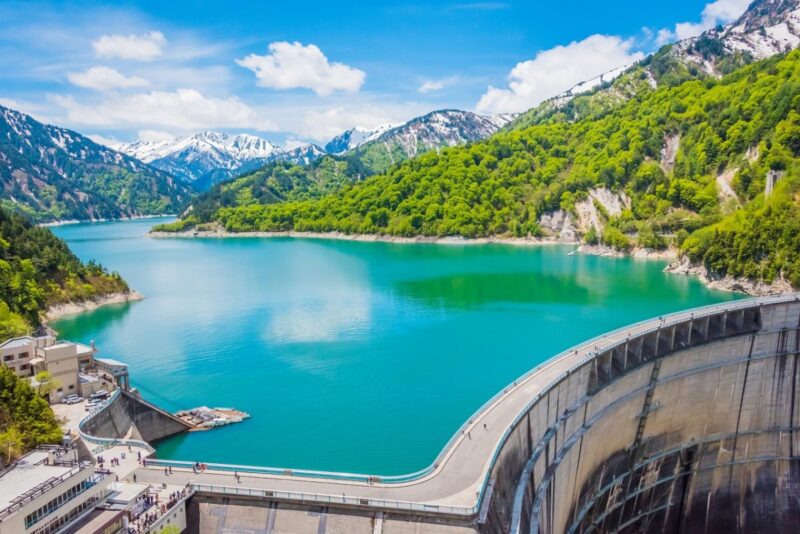 Kurobe Dam is an arc dam located in Tateyama-cho, in the west part of Toyama Prefecture, and it is known as the tallest dam in Japan. The dam stands 186 meters tall, and it functions as a hydropower plant, generating electricity with water.
You can walk around the area while enjoying the breathtaking view of the gigantic dam, and the best time to visit the dam is sometimes in between June and October, when the water in the dam is deliberately discharged to entertain the visitors.
Kurobe Dam
5. Stroll around the Fugan Canal Kansui Park!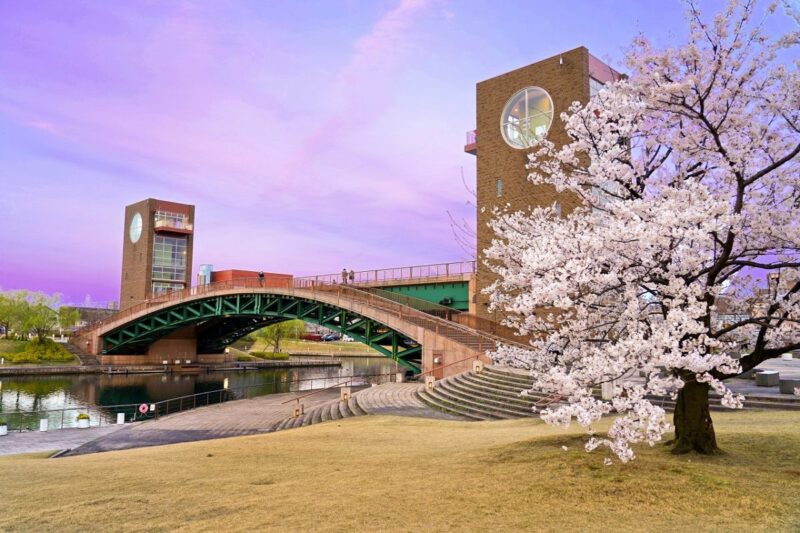 How about taking a walk around the Fugan Canal Kansui Park in the afternoon?
Known for its amazingly clear water, breezy wind, and picturesque view, Fugan Canal Kansui Park is a spot where families and couples go to spend quality time together while walking, especially in spring, when the cherry blossoms are in full bloom.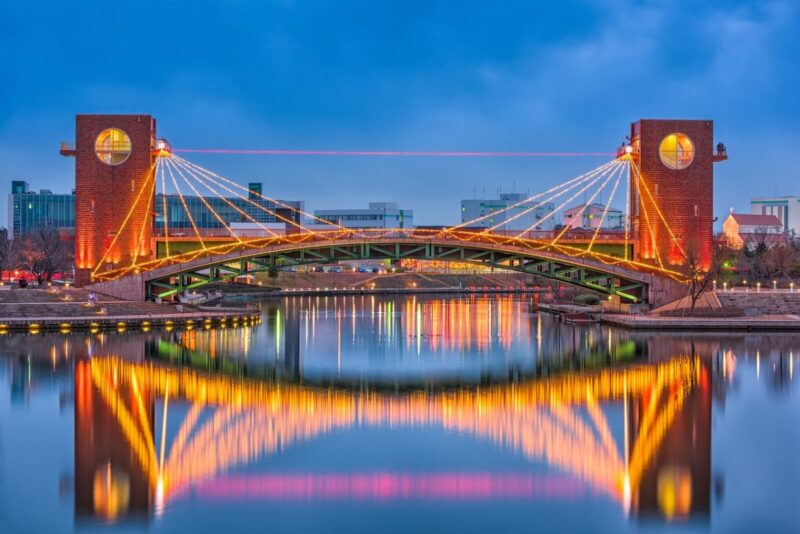 Fugan Canal Kansui Park is a large water park, and there are restaurants and cafés around the park, so there are a lot of things you can do when visiting the park. The main highlight of the park is perhaps the "Heaven's Gate Bridge", or Tenmonkyo Bridge, which looks very beautiful when it's light up at night.
Fugan Canal Kansui Park
6. Stop by the old neighborhood in Yatsuo!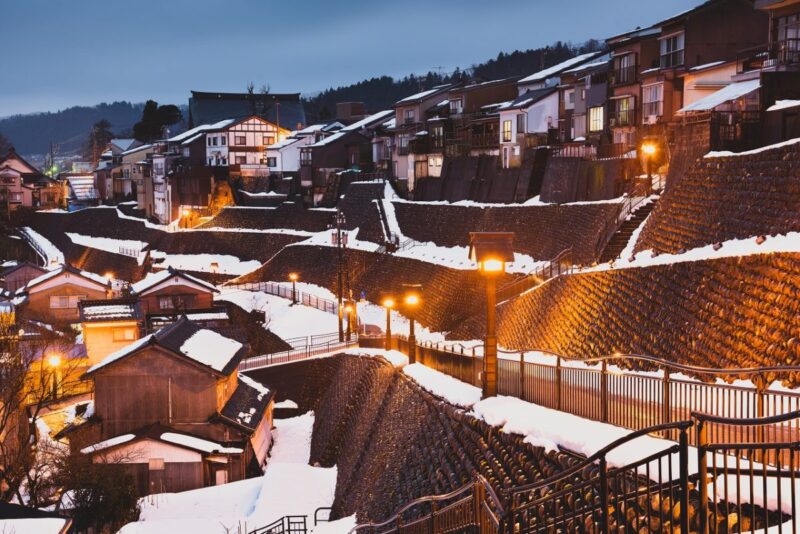 Yatsuo is a neighborhood in Toyama City, that is famous for its beautiful and elegant townscape. There are a lot of streets you can explore in the area, but our best recommendation is the Suwamachi Street, a street in Yatsuo area that is lined up with old Japanese-style buildings and houses. Only in Yatsuo, you can step back into the past just by exploring its historical townscape!
Yatsuo
7. Find your "Zen" at Zuiryuji Temple!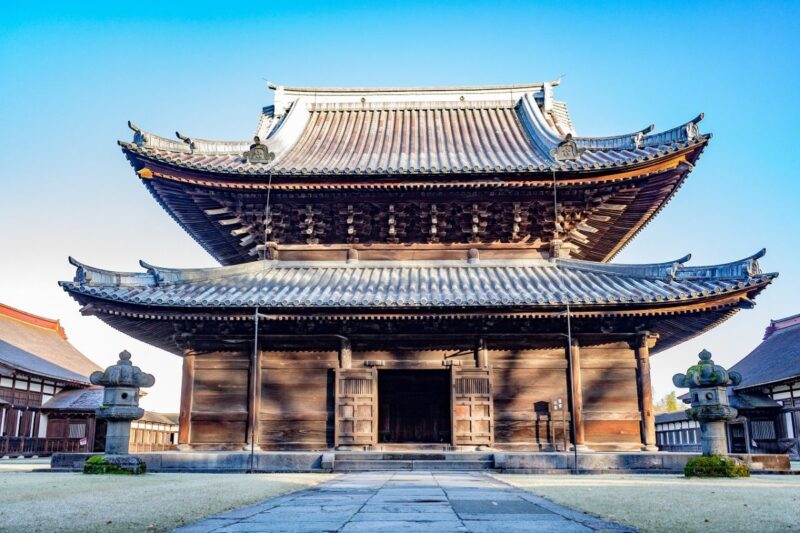 Zuiryuji Temple is a Soto Zen Buddhist Temple in Takaoka, and it was completed in 1659 to mourn the death of the retired local lord, Maeda Toshinaga. The temple is recognized by the Japanese government as a national treasure, and it is best known for its symmetric layout and corridors connecting the main buildings and other buildings in a manner typical to Soto Zen monasteries. There are two main buildings in the area, the Butsuden Hall where a statue of the historical Buddha (Shaka Nyorai) is stored, and the Hatto Hall that serves as an example of the architectural style of the temple built in early Edo period.
Zuiryuji Temple
8. See Takaoka Daibutsu, the great Buddha statue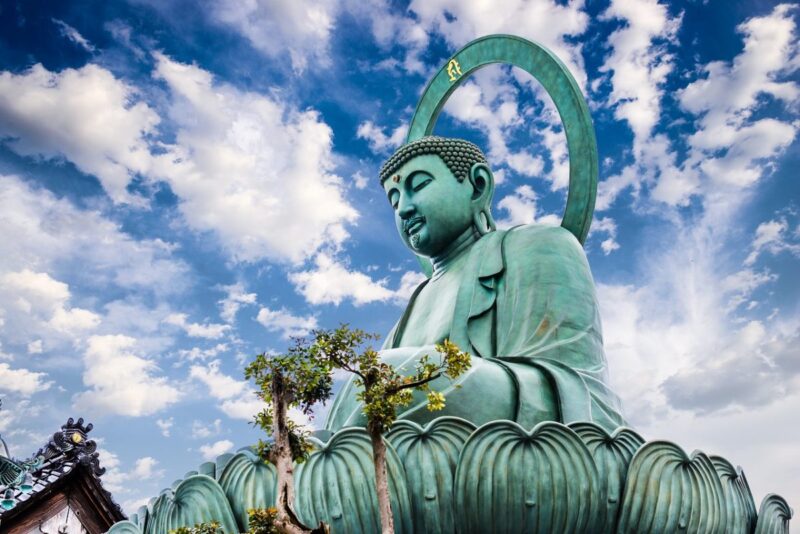 Takaoka Daibutsu, which is also known as "The Great Buddha of Takaoka", is a giant Buddha statue in Takaoka City, Toyama. The statue is known as one of the "Three Great Buddha Statues of Japan", along with those in Kamakura and Nara. The current Buddha statue was rebuilt starting from 1933, and it took around 30 years until its completion. Unlike the current statue, the original statue was made from wood, but it was later burned down by fire in 1900. The statue is registered as one of the most important "Tangible Cultural Properties" by Toyama City.
Takaoka Daibutsu
9. Visit a World Heritage Site at Gokayama!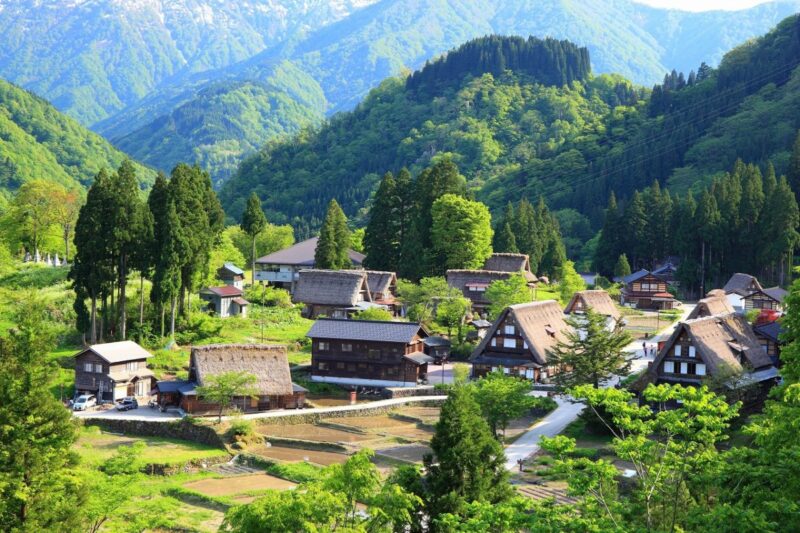 Located in the southwestern of Toyama Prefecture, Gokayama is a small village that is packed with Japanese traditional buildings built with a unique architectural style called gassho-zukuri. At a glance, Gokayama looks similar to the famous tourist spot Shirakawa-go in Gifu, which also has gassho-zukuri style houses in its precincts, and both spots were registered as UNESCO World Heritage Site in 1995.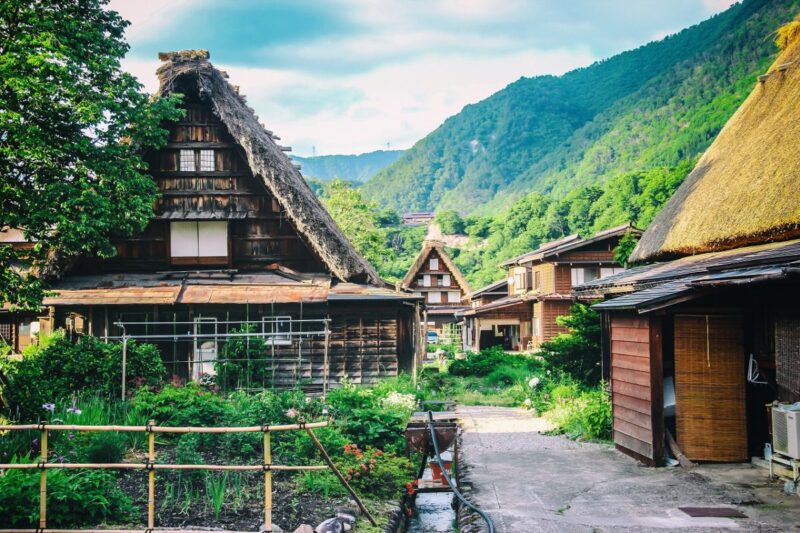 The gassho-zukuri houses in Gokayama are said to be built centuries ago, and the oldest house is said to be around 400 years old. The best time to visit Gokayama is in the winter when the thatched roof houses are covered in snow, or in fall when its surroundings are covered in bright orange and red autumn leaves.
Gokayama
10. Stop by the Shomyo Falls!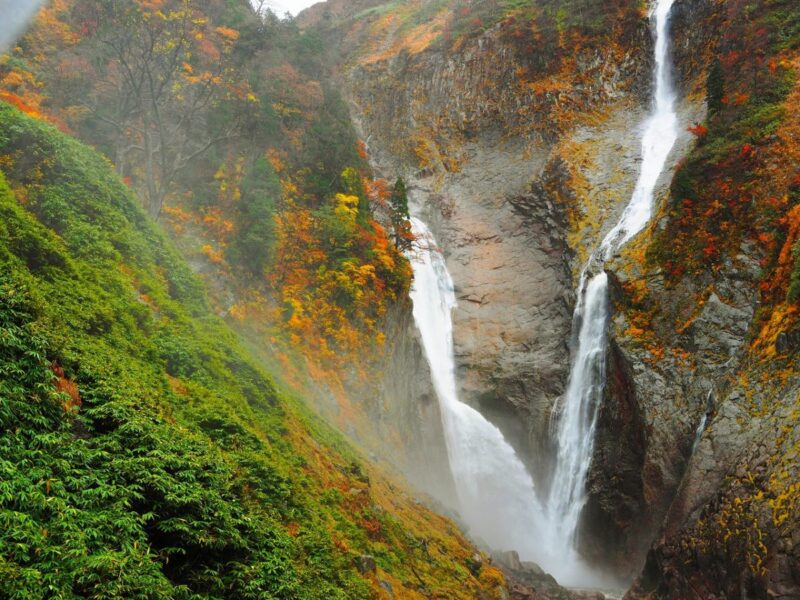 Shomyo Falls is known as one of the most important waterfalls in Japan, particularly for its dynamic view of falls. The waterfall is a 350 meter high, and it is considered as one of the highest waterfalls in Japan.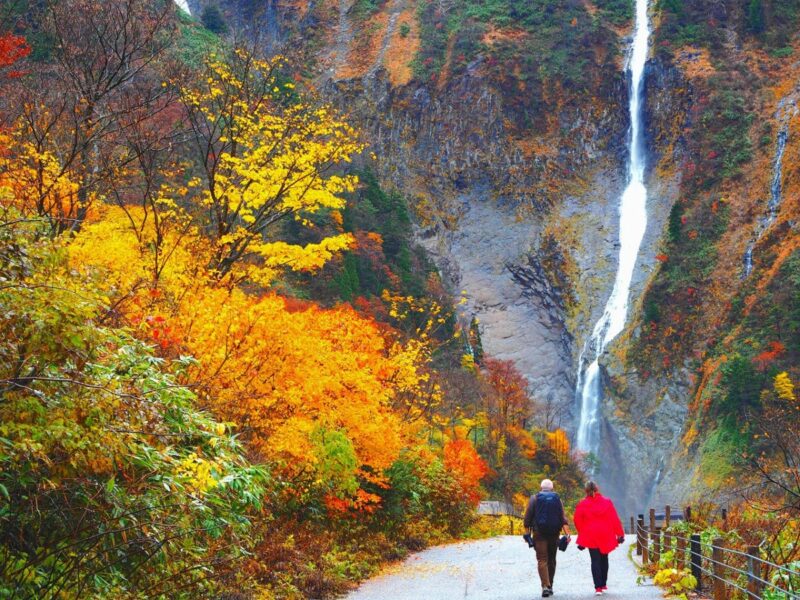 The best time to visit Shomyo Falls is in fall, when its surroundings are covered by the vibrant autumn leaves.
Shomyo Falls
Toyama's best local treats
Toyama is blessed with great ocean and fertile soils, and the Toyama Bay is recognized as one of the largest bays in Japan. The bay has become the source of fresh marine products for centuries, and the prefecture is home to a variety of local foods, including the firefly squid, shiroebi (white shrimp), buri (yellowtail amberjack), and masu sushi. Here are our picks for the best foods to try when visiting Toyama!
1. Toyama black ramen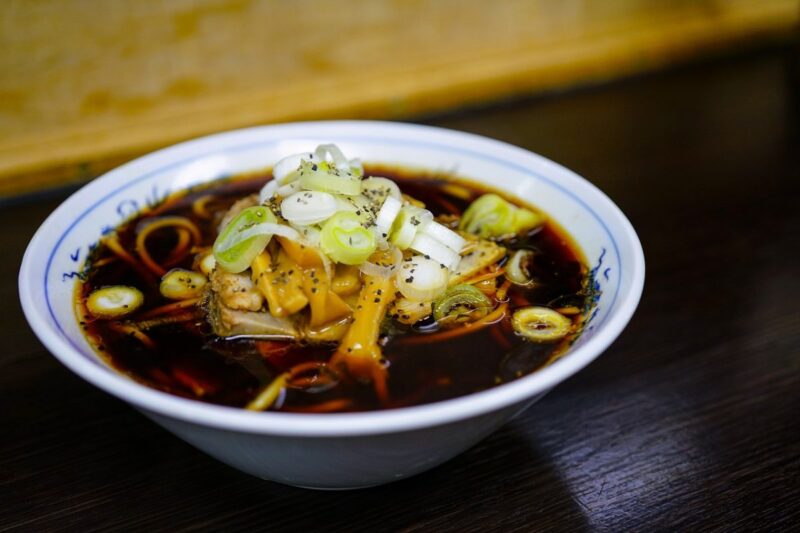 Toyama black ramen is native to Toyama Prefecture, and unlike other ramen, the broth used for this ramen has dark color. The broth used is usually a dark brown, but sometimes it can be as dark as an ink, but don't let the color fools you, because Toyama black ramen is best known for its savory broth and chewy ramen noodles!
2. Firefly squid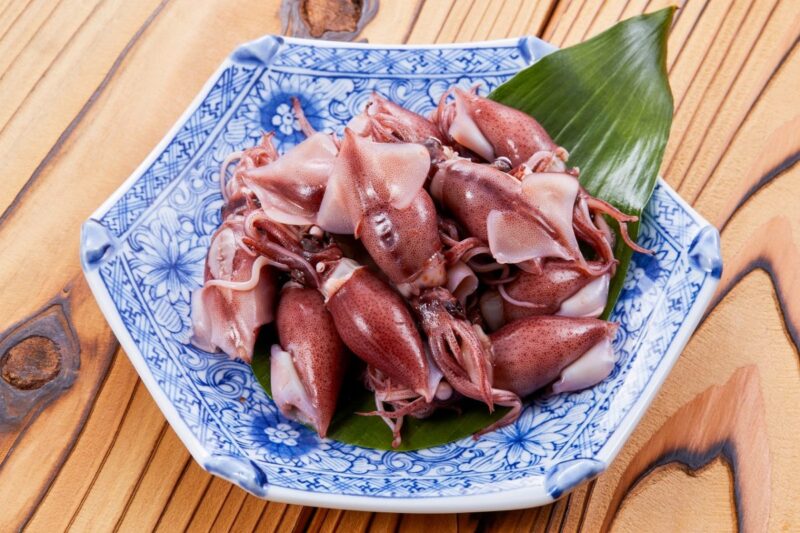 Firefly squid, which is known as hotaru-ika in Japanese, is known for its ability to glow in the dark, just like fireflies. Only available during spring, the squids are usually boiled and served together with mustard, seaweed, and daikon radish.
3. Masu sushi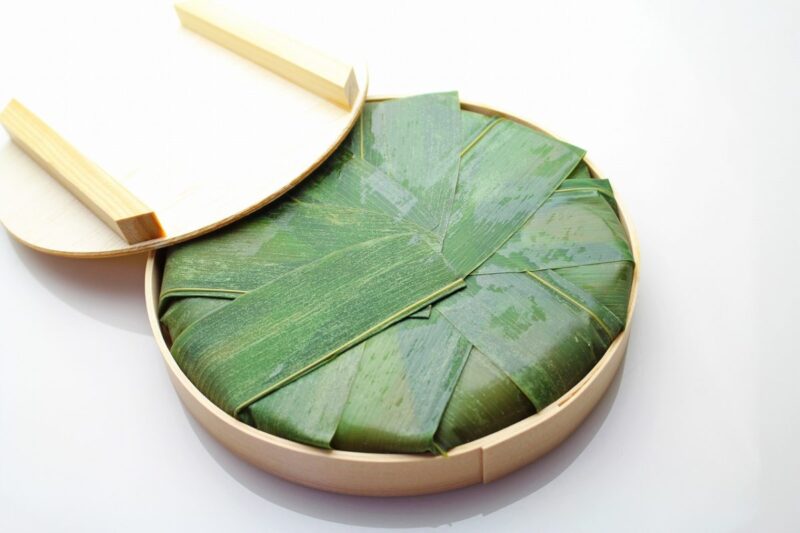 Masu sushi, or sometimes called as masu-no-sushi, is a local dish of Toyama, consisting of pressed smoked salmon trout sushi wrapped in bamboo leaves and stored in a wood box.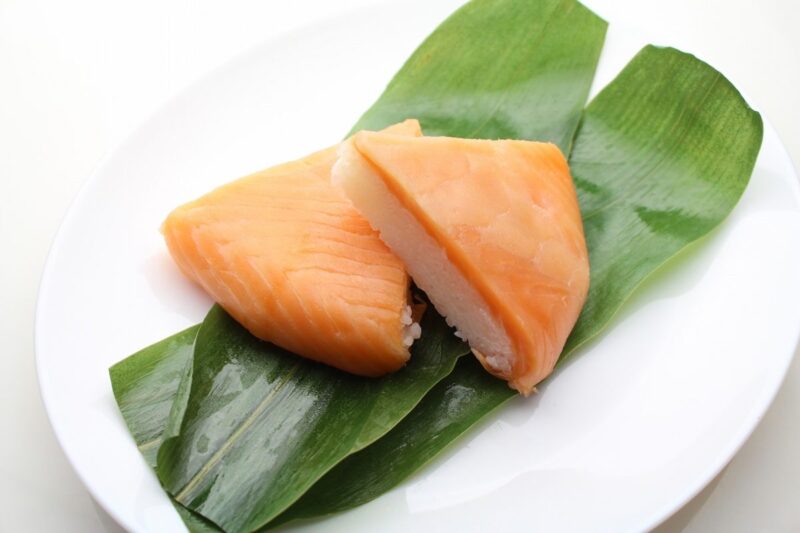 Masu sushi is known for its refreshing aroma and a savory flavor, and you can find them at most restaurants in Toyama, or at the gift shops in Toyama.
4. Shiroebi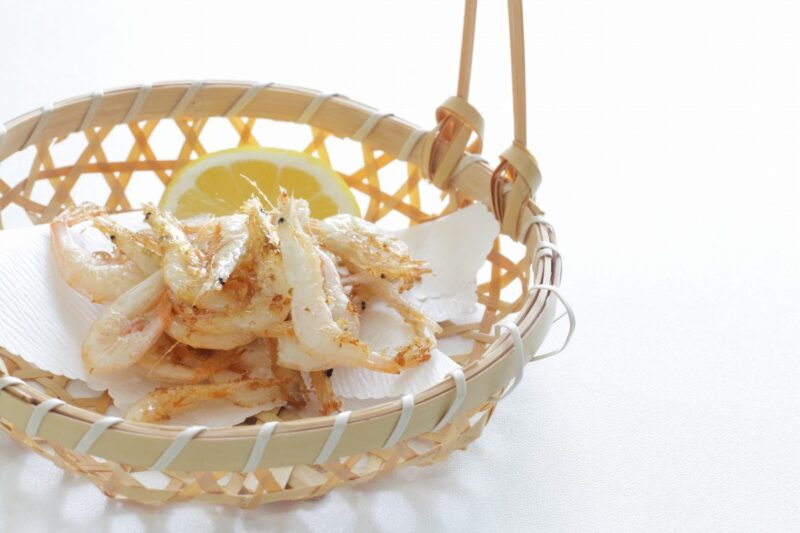 Shiroebi is also known as the "Jewel of Toyama Bay", particularly for its slightly pinkish color and transparent appearance when it's still raw. Shiroebi is usually served as a side dish, particularly deep-fried (tempura or kakiage), or raw (sashimi or sushi).
5. Buri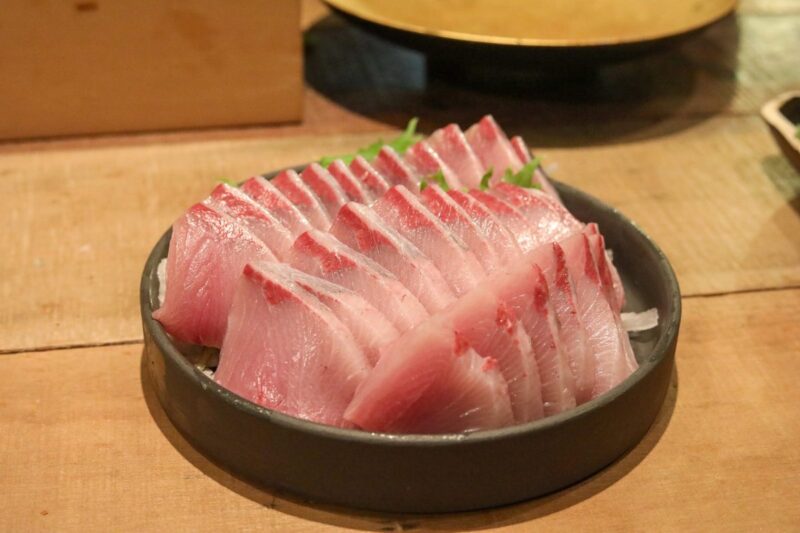 Toyama is best known for its delicious yellowtail amberjack fish or known as buri in Japanese, and it is heavily ingrained in the traditional culture of Toyama. Buri is usually presented as a gift to a family with a newborn in Toyama, as it is considered as a symbol of good luck by the locals there. At the restaurants, buri is usually served raw as sashimi, as it is the best way to enjoy it while it's still fresh.
Now that you have an idea of how many fabulous spots are in Toyama, all you must do is plan your itinerary to enjoy unforgettable experiences in Toyama!