Japanese seasonal foods in the fall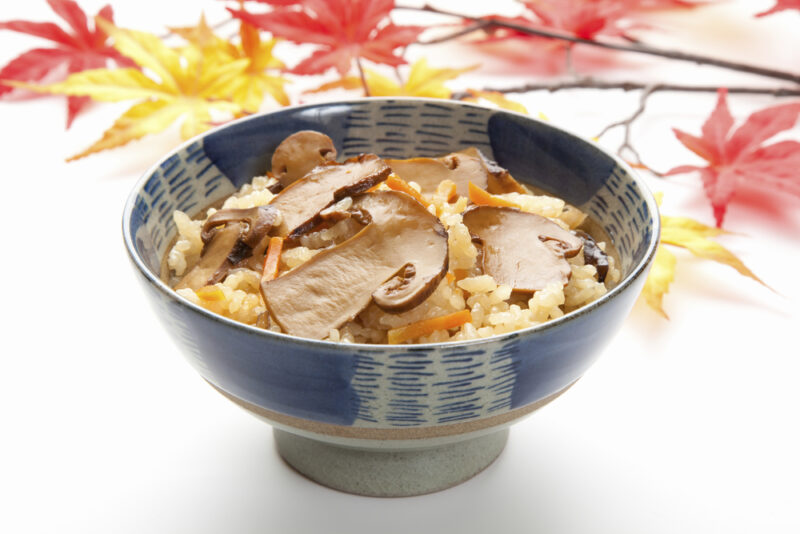 Japan is the only country where you can enjoy four seasons in every aspect, and one of the most popular ways to enjoy Japan's four seasons is through its seasonal foods.
Japan has been using seasonal ingredients since ancient times, and the word "Shun (旬)" refers to the time of the year when a given ingredient is at its freshest and most flavorful state.
The main ingredients of Japanese seasonal foods are the seasonal ingredients, and this feature will introduce some of the most popular Japanese dishes to enjoy in the fall, which is also known as the season of food and dining in Japan.
Index
1. Kuri Gohan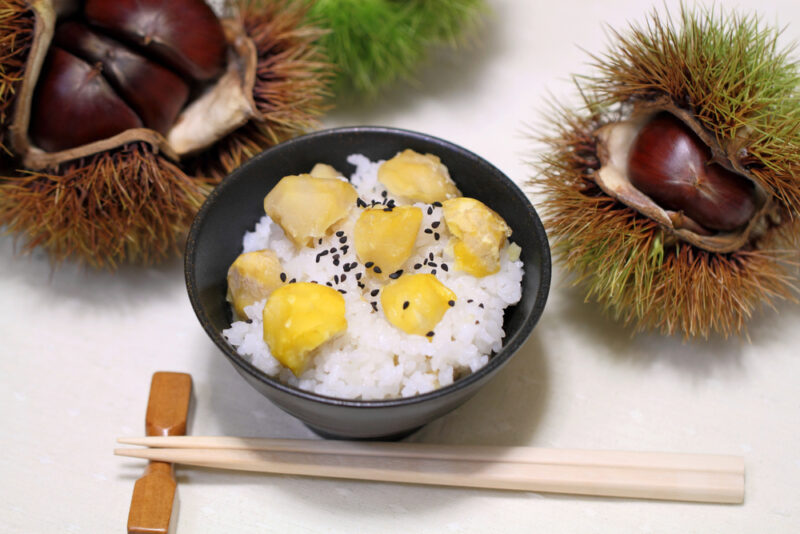 Kuri (栗), or chestnut, is a popular fall ingredient in Japan, and eating Kuri gohan (栗ご飯) is one of the best ways to enjoy this aromatic and buttery nut. Served by cooking rice and chestnuts together, a pinch of salt and black sesame seeds are usually sprinkled on top of it.
2. Daigaku Imo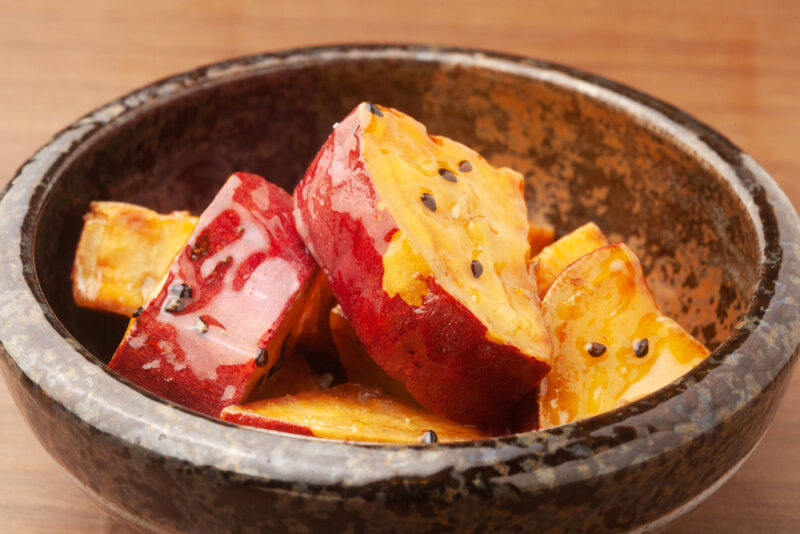 Fall in Japan is incomplete without sweet potato, and one of the best ways to enjoy sweet potato is to serve it as "Daigaku Imo (大学芋)".
Daigaku Imo is a Japanese-style candied sweet potato, which is made by gently frying the sweet potatoes until crispy, glazing them in sweet syrup, and garnishing them with black sesame seeds. Known as a classic fall snack, daigaku imo are filling, comforting, and high in nutrients.
3. Matsutake Gohan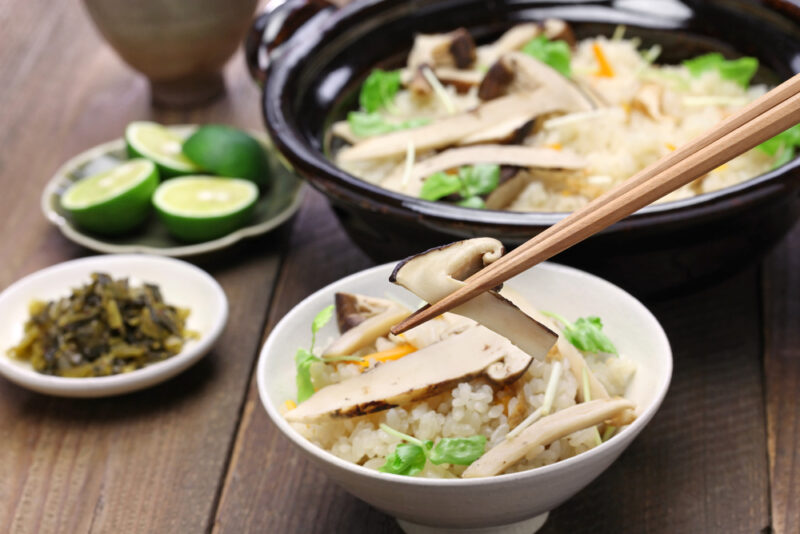 Matsutake gohan (松茸ご飯) is made by cooking matsutake mushrooms with rice together.  Shinmai (新米), or newly harvested rice, is usually used to make matsutake gohan, and seasonings like kombu dashi (kelp stocks) and light soy sauce are used to season it. Matsutake gohan has a fragrant, earthy scent, which cannot be found in any other Japanese dishes.
4. Kabocha no Nimono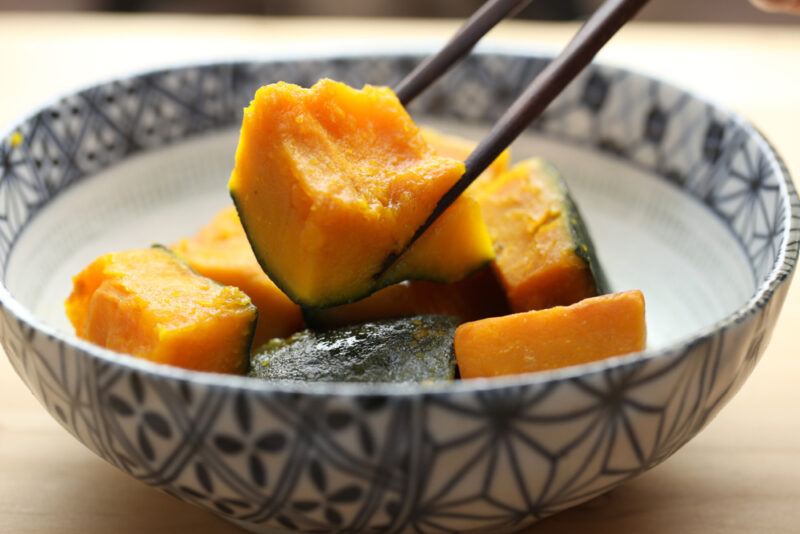 Kabocha no Nimono (かぼちゃの煮物), or simmered kabocha (Japanese pumpkin), is known as one of the most classic Japanese cuisines. Loved by everyone, Kabocha no Nimono is a typical Japanese home-cooked meal, which is made by simmering the kabocha with dashi (soup stocks) and soy sauce.
5. Grilled Sanma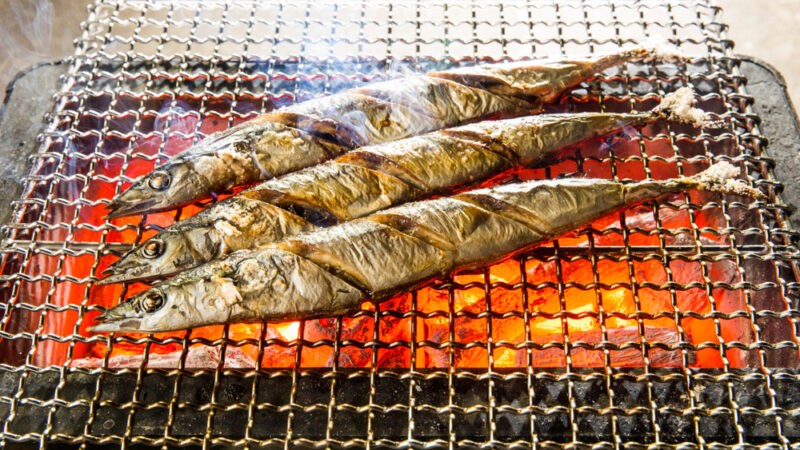 The last of Japanese seasonal foods in the fall is Grilled sanma!
Sanma (秋刀魚), or Pacific Saury, is synonymous to fall in Japan. And one of the best ways to enjoy it is by grilling it. Grilled sanma is served by seasoning a whole sanma with salt and grilling it over the charcoal to add an extra smoky flavor to the dish.
Read more articles