Japanese seasonal fruits in the fall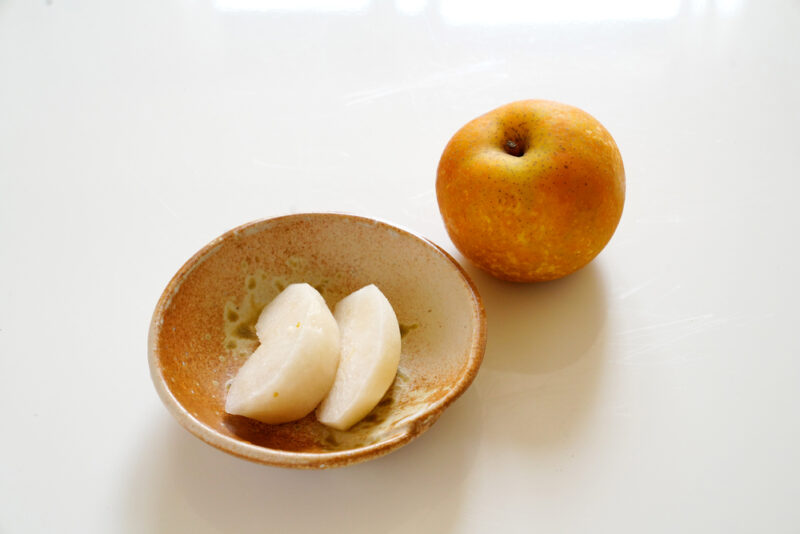 Japan is the only country where you can enjoy four seasons in every aspect, and one of the most popular ways to enjoy Japan's four seasons is through its seasonal fruits.
Japan has been using seasonal ingredients since ancient times, and the word "Shun (旬)" refers to the time of the year when a given ingredient is at its freshest and most flavorful state.
Seasonal fruits are known as "Shun no Kudamono (旬の果物)" in Japanese, and this feature we will introduce some Japanese seasonal fruits to enjoy in fall!
Index
1. Kaki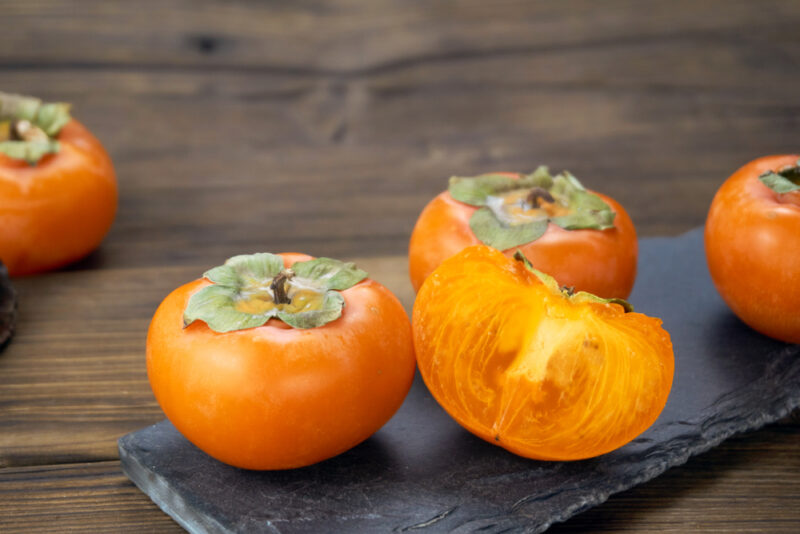 Kaki (柿), or persimmon, is known as a fall fruit in Japan, and you can find it everywhere during the season. Available in two varieties; sweet and bitter, you can eat them raw or dried (Hoshigaki, 干し柿). Kaki tastes sweeter after it dries, and it stores well for months, so you can enjoy it until late winter.
2. Kuri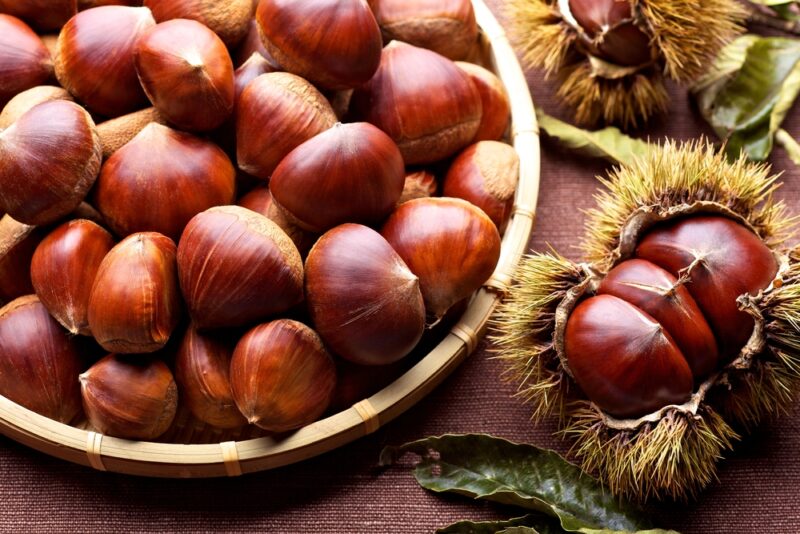 Kuri (栗), or chestnuts, have become a favorite fall fruit since ancient times. Chestnut has been cultivated in Japan since a long time ago, and it is usually enjoyed as yaki-guri (焼き栗, roasted chestnut), which are sold by the street vendors. Chestnuts can be cooked together with rice as kurigohan (栗ご飯), or used as the ingredients for sweet treats.
3. Sudachi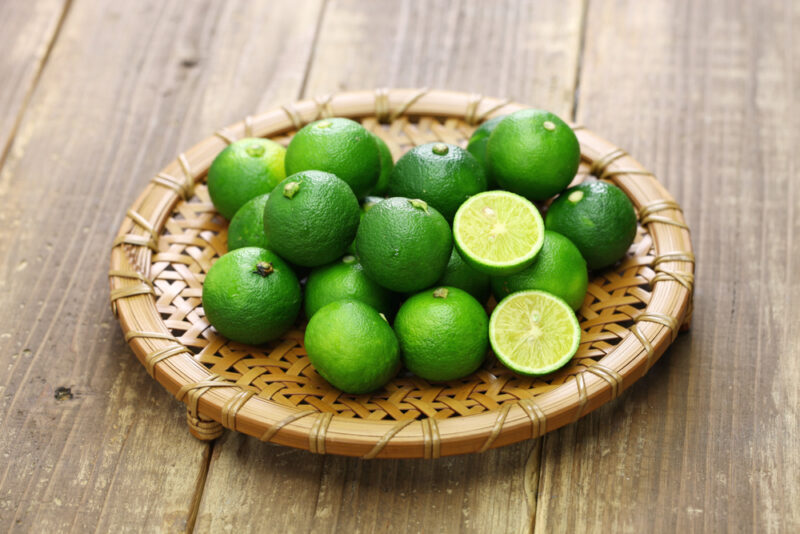 Sudachi (酢橘), is a Japanese citrus that is a native to Tokushima Prefecture on Shikoku island. Looks very similar to a lime, Sudachi is in season from August to mid-October. Sudachi is usually used as a garnish, or sprinkled on grilled fish or fried food. You can also find Sudachi-flavored liquor, which is unique to Japan.
4. Ichijiku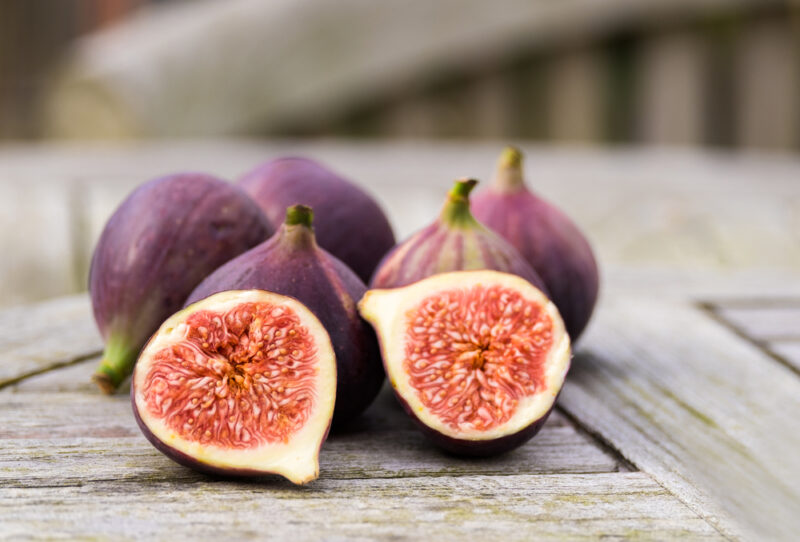 Ichijiku (イチジク), or fig, arrived to Japan in the 1600s through China, and it has been cultivated in Japan for so long. Ichijiku is usually peeled and eaten raw, but it is also enjoyed as desserts, usually baked and served as tarts, or cooked and served as a jam.
5. Nashi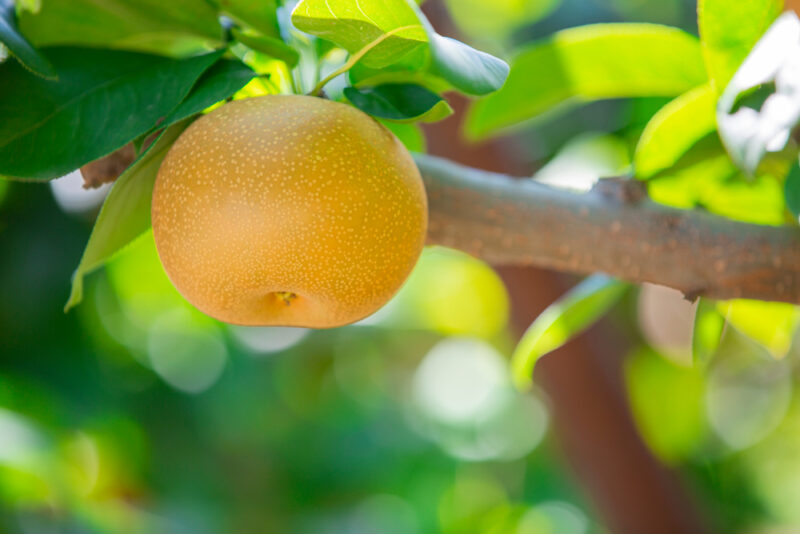 The last of the Japanese seasonal fruits in the fall is Nashi!
Nashi (梨), or Japanese pear, originated in China and Japan, and it looks similar to an apple. The skin is usually yellow or brown, and it has crispy and juicy textures.
Japanese pear picking is one of the most famous outdoor activities in Japan, and Japanese pears are usually eaten fresh, but sometimes they are used as an ingredient to make tarts or jelly.
Read more articles