Things you need to know about Japanese Chinmi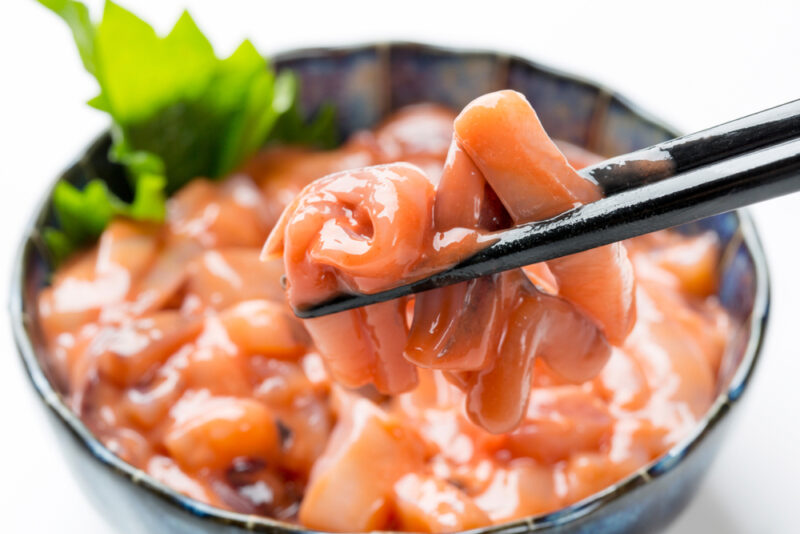 If you've been to local Izakaya bars in Japan, you've might have seen, or heard the word "chinmi (珍味)", haven't you?
Chinmi, which literally means "rare taste", is the title given to unusual Japanese delicacies that are peculiar to a certain area but taste good. Many of them involve pickled seafood, and there are two main genres of chinmi, which one is eaten as snacks with alcohol beverages, and other goes on the dinner table as a side dish.
Today we'll talk about some local Japanese delicacies that are considered as the "big three" for chinmi.
Index
1. Karasumi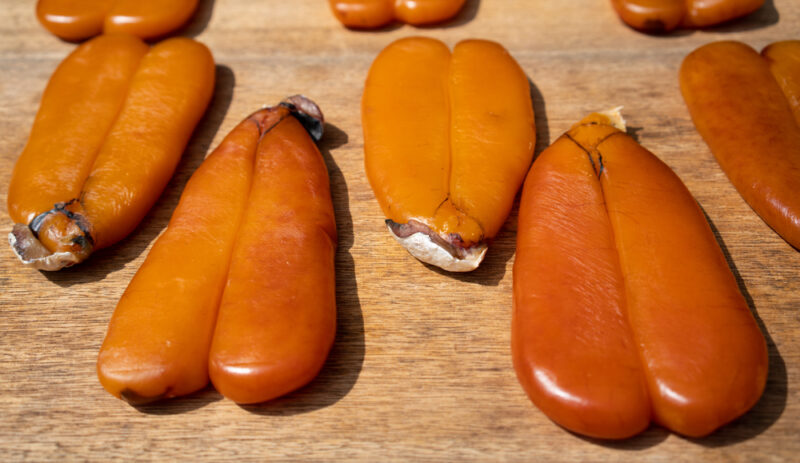 Japanese love to eat preserved food, and one of the most famous preserved foods in Japan is karasumi, which is red and will turn darker and darker as it ages. Karasumi is a salted and sun-dried roe, and it is a local specialty of Nagasaki.
Karasumi is made of eggs from mullet fish, which are washed, soaked in salt for a few days to a week. Once the preservation is done, the eggs are washed again to remove excess salt, and then left to dry in the sun for ten days.
People in Nagasaki enjoyed karasumi as a snack, a topping for the freshly cooked rice, or as a condiment for chazuke, the green tea rice soup.
2. Uni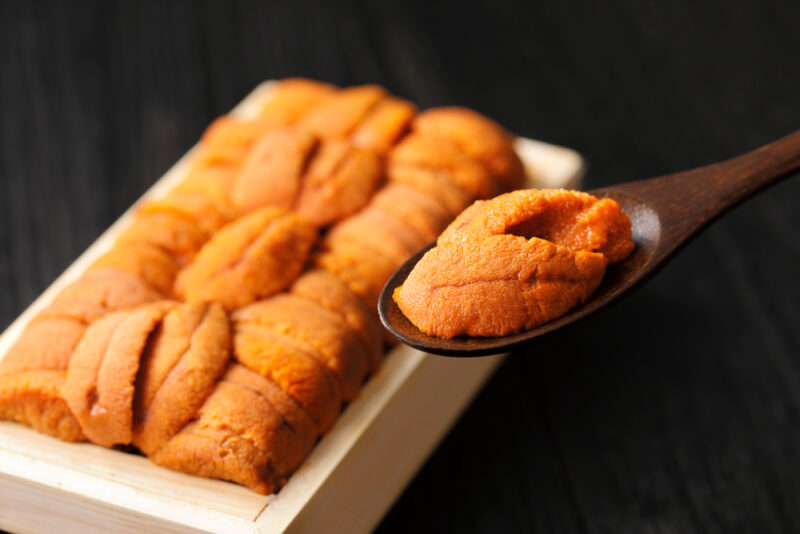 You have heard of uni if you love sushi, right?
Uni means sea urchin in Japanese, and it is known as one of the most popular seafood delicacies in Japan. Uni is often served as one of the fanciest toppings for sushi, and the higher the quality of the uni, the sweeter the taste and the higher the price is.
Hokkaido is known for producing one of the best sea urchins in Japan. And uni is enjoyed not only as sushi toppings. But also as a topping for rice bowl dishes along with the red salmon roe, "ikura".
Loved by everyone, Japan is known for consuming the highest amount of sea urchin in the world, and the country keeps importing sea urchin from other countries to keep up with their record-holding levels of consumption.
3. Shiokara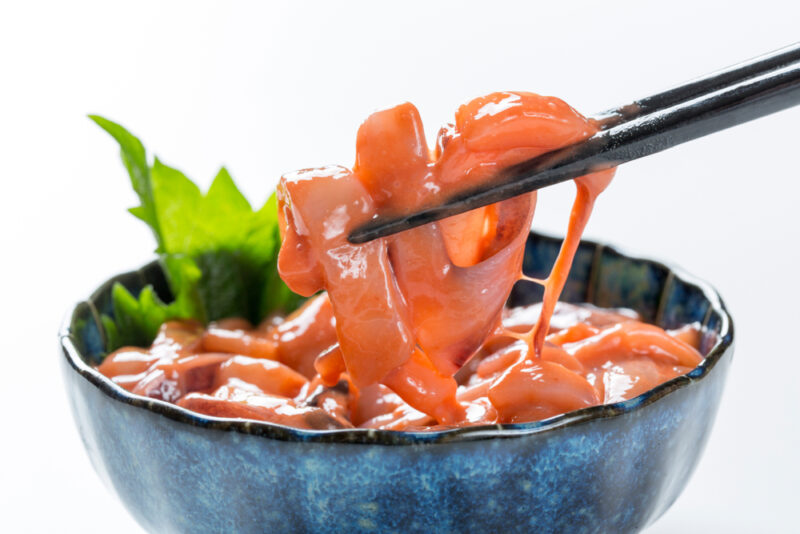 The last of the triple crown is shiokara, a Japanese delicacy made from various marine creatures soaked in a brown paste of the animal's heavily salted, fermented viscera.
The raw viscera is mixed with salt and malted rice. And then fermented for up to a month in a closed container. Shiokara is salty and fishy, just like the cured anchovies in Europe, but with a different texture. Shiokara has quite a strong taste and smell, and it's not for everyone as not all Japanese love shiokara. One of the best ways to enjoy shiokara is to eat it at one gulp. And follow it with a shot of straight nihonshu, or whisky.
Now that you have more knowledge about Japanese chinmi. Do you want to try any of them when you're traveling to Japan?
Read more articles