Things you need to know about Furoshiki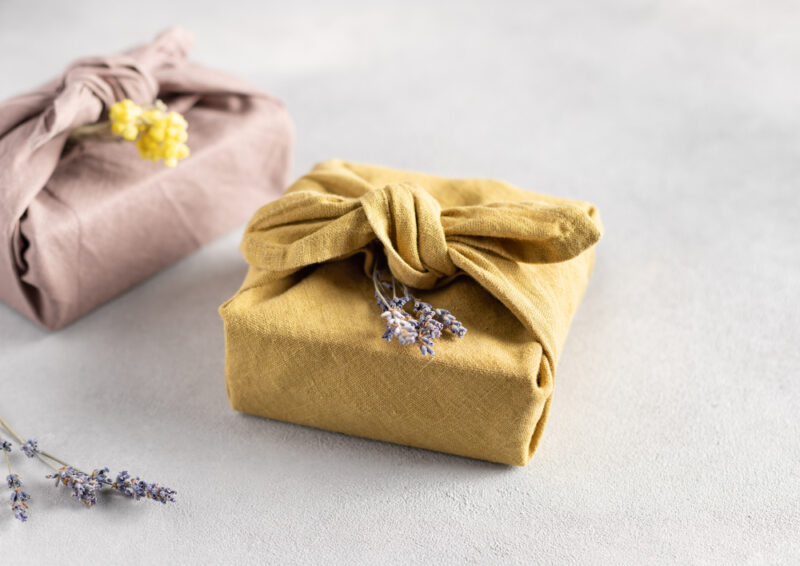 If you're familiar with Japanese traditional culture, you might have heard of 'furoshiki' before, haven't you?
Furoshiki is a traditional Japanese cloth used to wrap sacred items at shrines and temples. Japanese used to carry their personal items and clothes to public bathhouses with them, which can be spread out as a bathmat once unfolded.
In modern days, furoshiki is often used as an elegant wrapping for gifts, and tsutsumu, the wrapping technique of this fabric, is practiced by people across Japan.
Let's find out more information on furoshiki!
Index
1. The history of furoshiki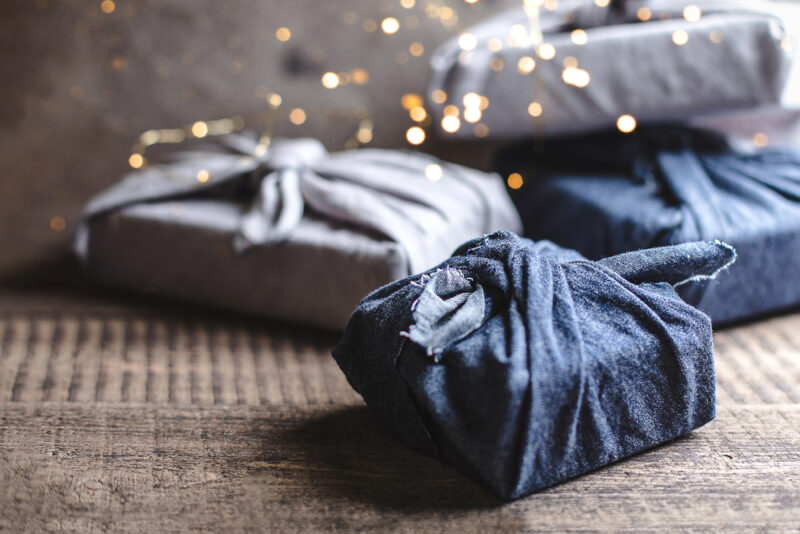 Japanese have been using furoshiki as everyday accessories since 1,200 years ago, and the wrapping technique "tsutsumi" was used during the Nara period (710-794) to protect precious items in Japanese temples.
It has been used to wrap clothes during the Heian period (794-1185), and later it was used to wrap other stuff during the Muromachi period (1336-1573). These days, it is used to carry food, wrap delicate items, transport tools, and used as gift wrapping.
2. Differences between furoshiki and tenugui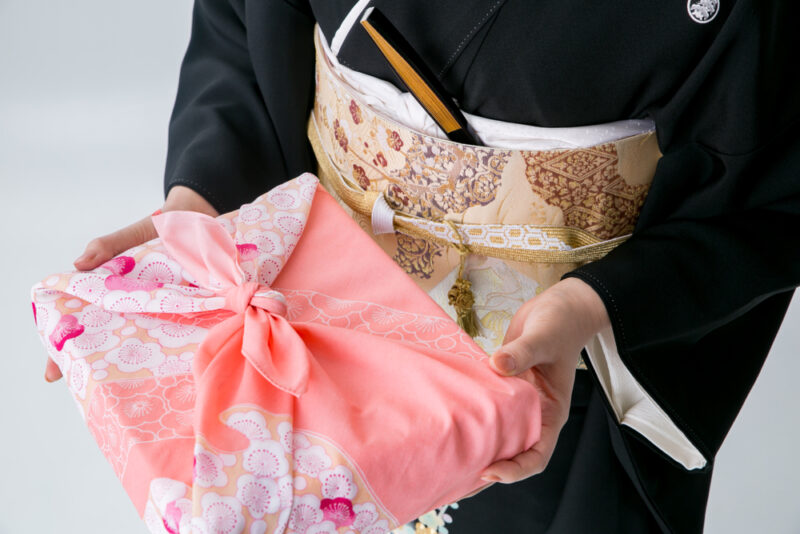 Furoshiki is often mistaken as tenugui, because they have similar characteristics and both function as multi-purpose clothes. It sometimes is fancier than tenugui. As it is usually made from more expensive materials such as silk, and often features beautiful hand-painted designs. Its size is also bigger than tenugui.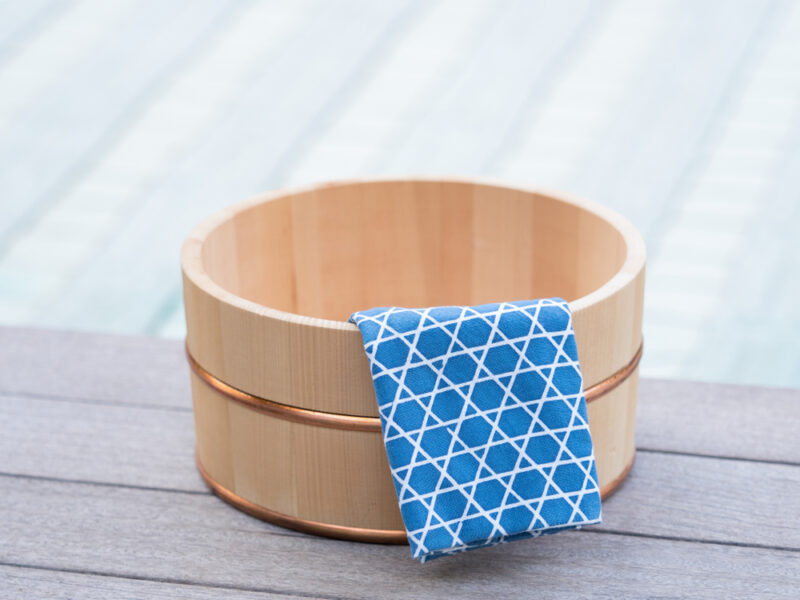 On the other hand, tenugui is a bit thinner than furoshiki, and it is usually made from easy to dry materials like cotton, because tenugui is usually used to dry hands and wipe sweat. The size of tenugui is a little smaller, and the edges of tenugui aren't stitched.
3. What is it made of?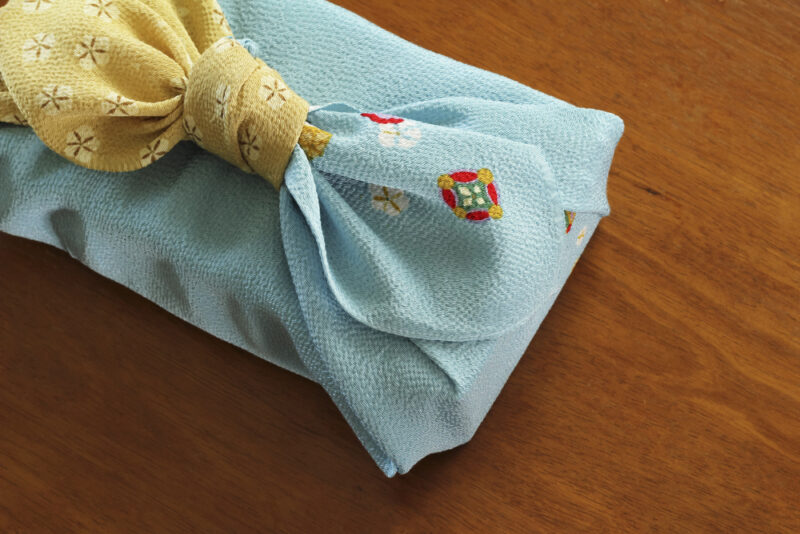 A lot of materials are used to make them, and some of the most famous materials are silk, cotton, rayon, and nylon. Silk is the top-notch material for them, which is usually used to wrap expensive gifts for special occasions.
The most common material for them is cotton, and it is particularly loved by the Japanese as it is easier to clean, lasts longer, and is more affordable than silk.
4. How to use furoshiki?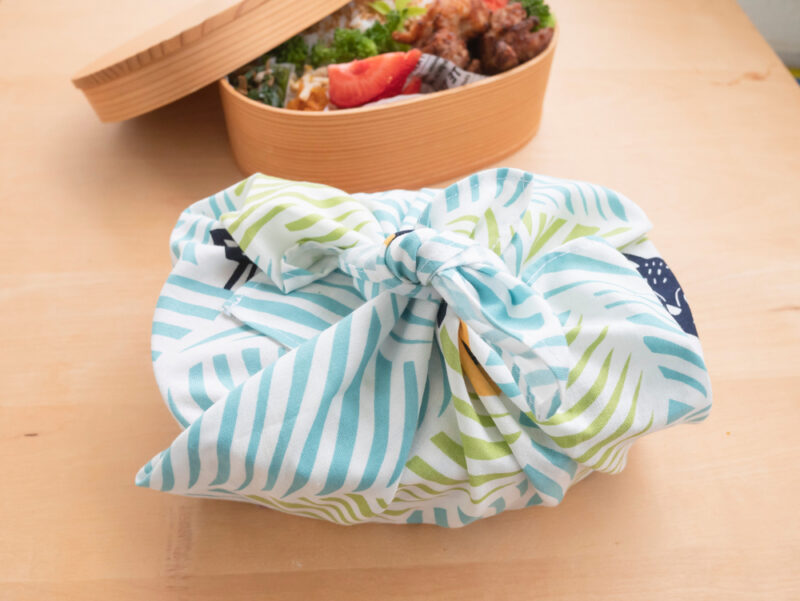 You can use it to wrap your lunch box; protecting it from spilling when it's opened, or as a picnic hamper for your next cherry blossom viewing or fall foliage picnic.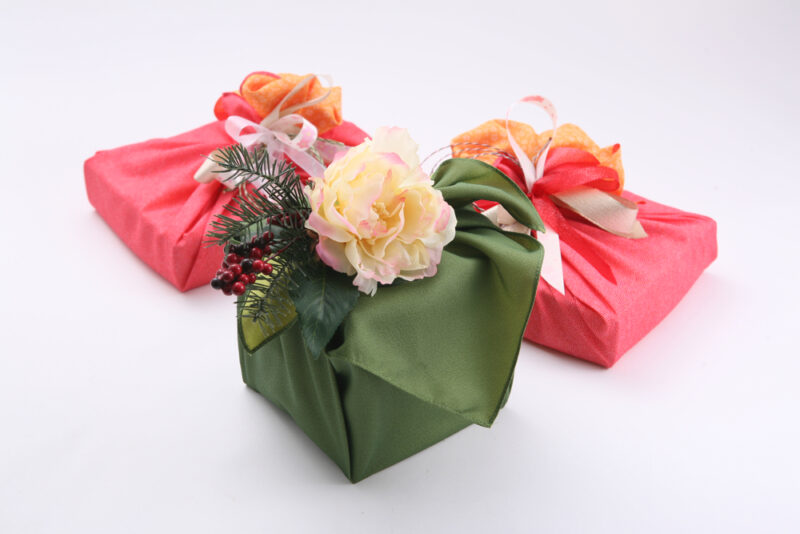 Plain furoshiki are used to wrap gifts, and ornaments like flowers and ribbons are added to make the gifts look fancier.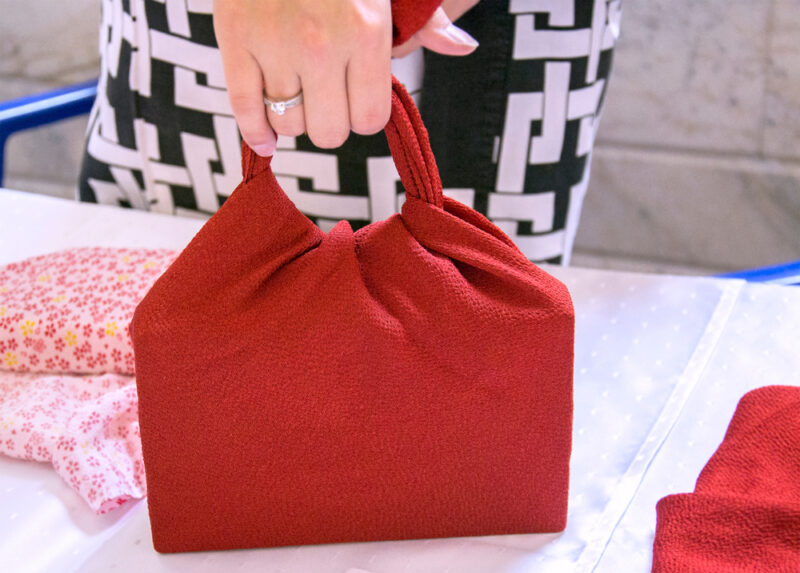 If you know how to tie and knot them well, you can make a cute handbag with it and carry it as a purse when you go outside!
So, how about purchasing them as a souvenir for your family and friends back home?
Read more articles