Things you need to know about Aizome!
Things you need to know about Aizome!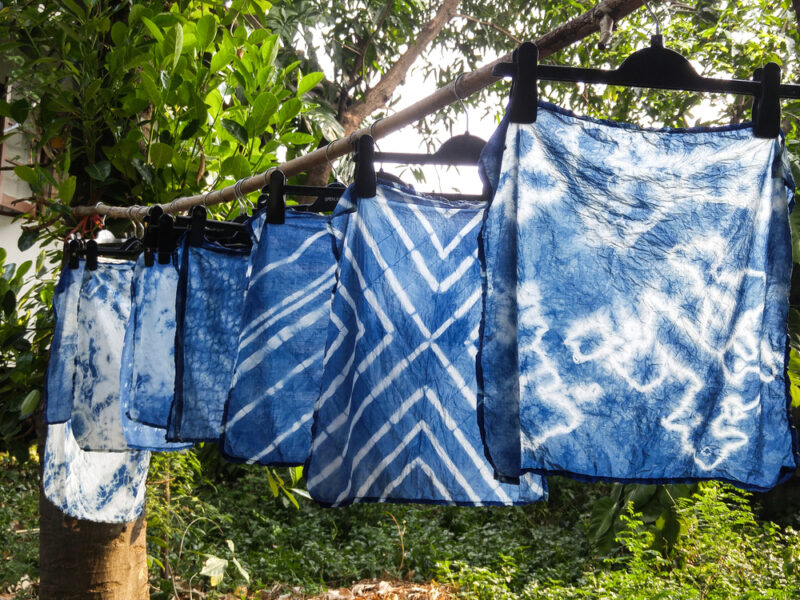 You might have heard of "aizome" if you're familiar with Japanese traditional craft, haven't you?
Aizome is a traditional Japanese indigo dyeing technique, which has been practiced since the Edo period (1603-1868), where everything from fabric to kimonos were dyed to indigo color.
The art of indigo dyeing is fascinating, and it is still practiced as of today, just like when it was first developed centuries ago. Indigo dyeing continues to have influence and importance in fashion industries even today, and in this feature, we'll tell you about the history and show you how it's made.
Stay tuned if you want to know more about indigo dyeing!
Index
1. History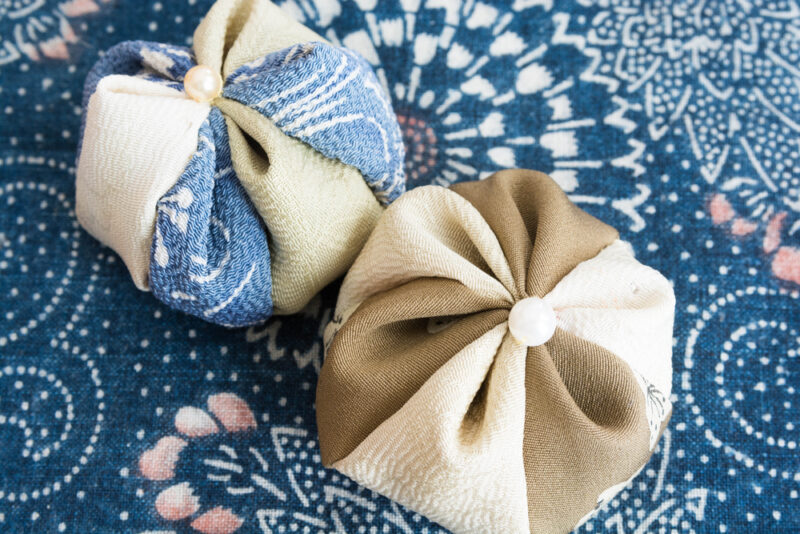 Indigo dyeing is known as aizome in Japan, and the dyeing technique was practiced first in the Edo period. Since brighter colors were reserved only for the higher social classes. And the lower social classes were banned from wearing silk. However, they could only wear cotton clothing, and aizome was used to dye their clothes back then.
In the 17th century, indigo was known not only for its color, but also as an antibacterial agent and insect-repellent agent. It was also known as odor-preventing dye, and it provided skin relief for eczema, so samurai warriors wore indigo clothing to prevent wound infections.
During the Edo period, not only clothing, but other items like kimono, hand towels, and beddings were also dyed with indigo.
2. Process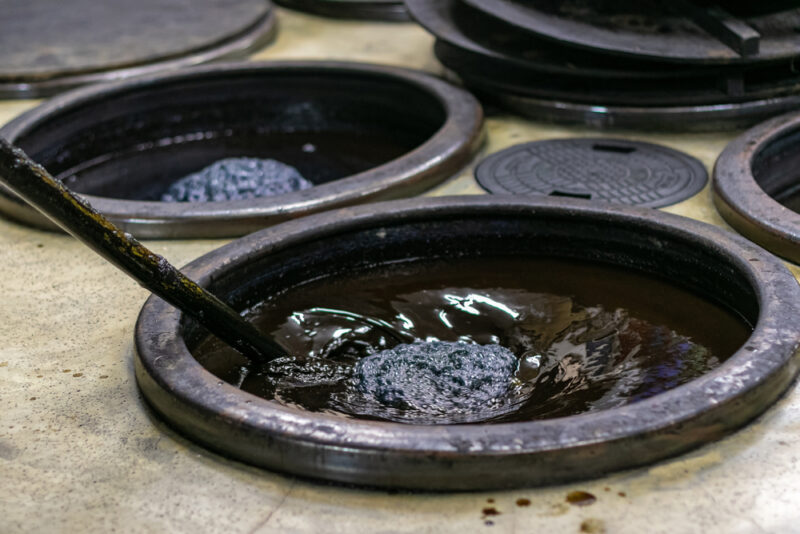 Indigo dye comes from the plant Persicaria Tinctoria, which has been used for aizome dyeing since the 17th century. The process of indigo dyeing involves two steps: creation of the dye and fabric dyeing. The creation of the dye takes up to a year as the plant needs to be fermented to extract the blue color. The dyeing process is similar to tie dye, where you dip the cloth into an indigo solution.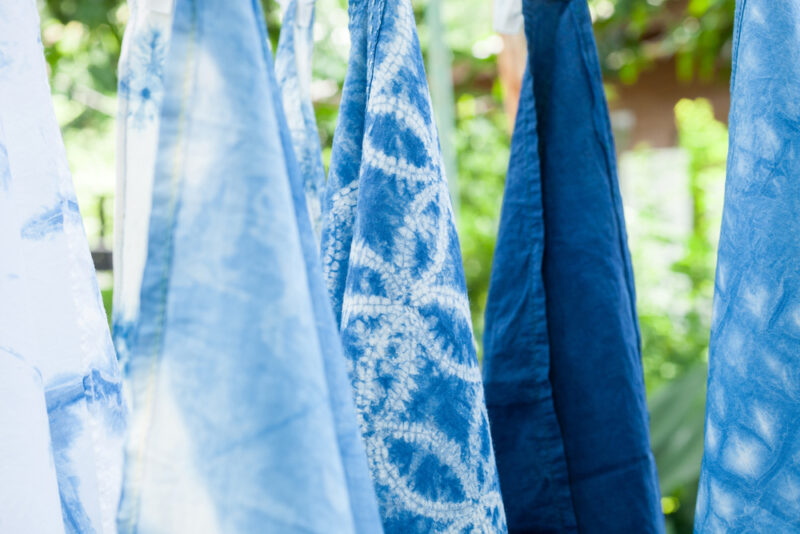 The color of the cloth changes depending on the number of dips, and each shade obtained from this process has a different name. Aijiro indigo is the lightest shade closest to white, while noukon indigo is the darkest shade closest to black. To create motifs, you can tie your clothes on several different spots before dipping them into the indigo solution.
3. Types of souvenir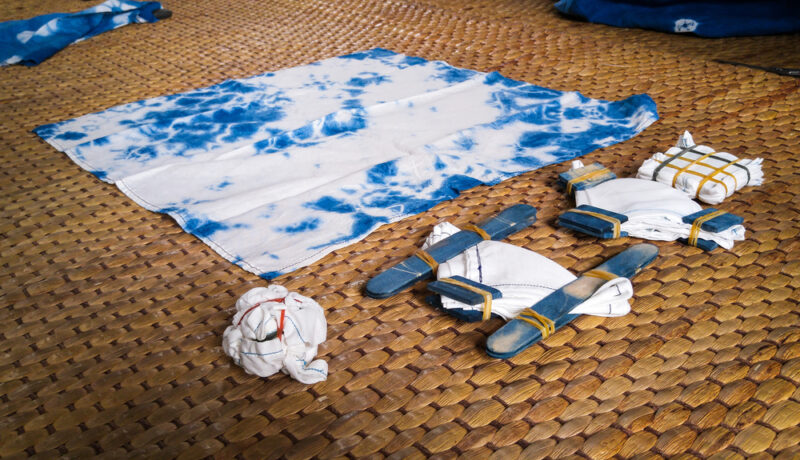 These days, you can find many different aizome souvenirs, and one of the most popular aizome souvenirs you can buy is the aizome furoshiki, which is widely available across Japan.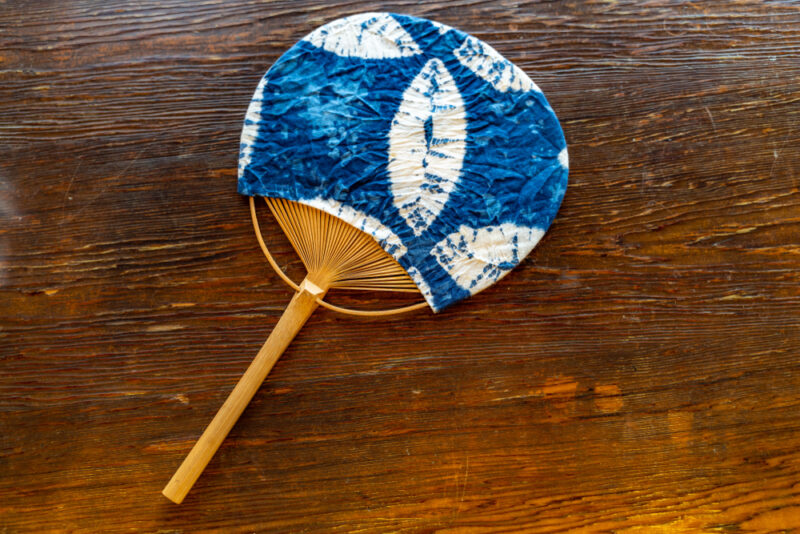 In addition to furoshiki, you can find aizome in the form of hand fan, pillow case, bed linens, t-shirt, or even yukata, the Japanese traditional clothes you wear in the summer!
Read more articles