A day-trip to Enoshima in the summer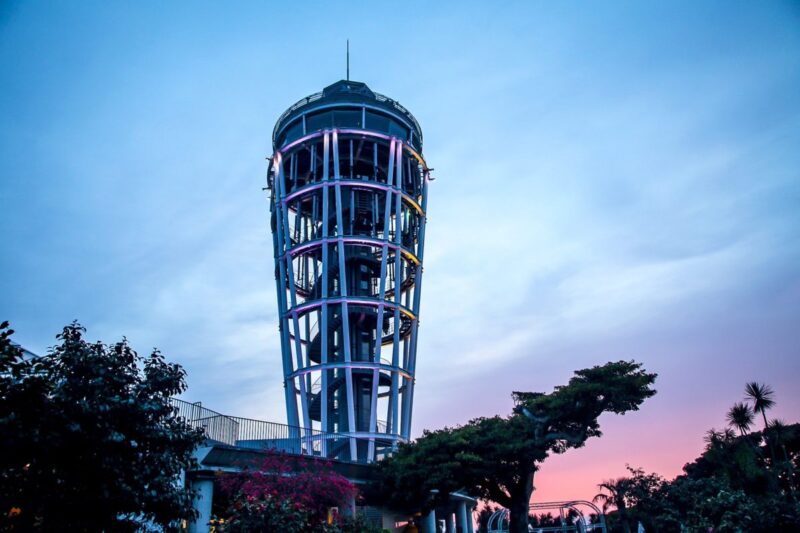 Are you sick of Tokyo's muggy summer? How about visiting Enoshima to escape from the hustle and bustle of Tokyo?
Enoshima is a small island that is famous for having a little bit of everything – local restaurants, parks, shrines, aquariums, and caves – making it a perfect destination for weekend vacation.
Let's discover Enoshima through this feature!
Getting there
Located near Kamakura, Enoshima is only an hour train ride from Tokyo. To access the beach, we recommend taking Odakyu Line from Shinjuku Station to Fujisawa Station, and transfer to Odakyu Enoshima Line to get off at Katase-Enoshima Station (the nearest station to the main beach area).
The one-way trip costs 640 yen, but if you'll also go to Kamakura, get the Enoshima-Kamakura Free pass, which includes unlimited rides of Enoden trains between Fujisawa Station and Kamakura Station, as well as the Odakyu trains between Fujisawa Station and Katase-Enoshima Station for one day.
The price from Shinjuku Station is 1,520 yen for adults and 770 yen for children. The fare also includes the round trip fare between Shinjuku Station and Fujisawa Station.
Visit the Enoshima Aquarium
Located just a 3-minute walk from Katase-Enoshima Station, Enoshima Aquarium exhibits rich marine life of the Pacific Ocean and Sagami Bay.
At this aquarium, you can see various sea creatures, including colorful tropical fishes, penguins, seals, dolphins, and jellyfishes.
One of the best features of this aquarium is its Jellyfish Fantasy Hall, which exhibits more than 14 species of jellyfish at a time. A spherical water tank called Jellyfish Planet is also placed in the middle of the area.
Enoshima Aquarium
Admission
2,500 yen (adults)
1,700 yen (15-17 years old)
1,200 yen (6-14 years old)
800 yen (3-5 years old)
Official website: https://www.enosui.com/en/
Enjoy the local treats: shirasudon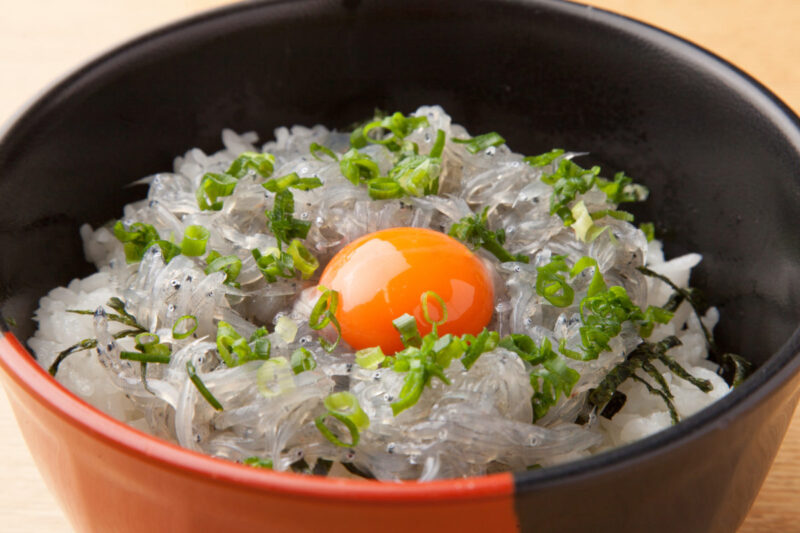 After spending few hours at the aquarium, how about having Enoshima's local treats as your lunch?
Shirasudon – a dish made of Sagami Bay's fresh shirasu (tiny white fish) and eaten raw or cooked on top of a rice bowl with egg yolk and sliced scallions.
Visit Enoshima Shrine
After lunch, let's visit Enoshima Shrine! Enoshima Shrine includes three different shrines, which are all dedicated to the goddess Benzaiten.
Benzaiten is the goddess of all things that flow – this includes music, words, and eloquence – in the popular culture she is considered as the goddess of love.
The shrine is a 23-minute walk from both, Katase-Enoshima Station and Enoshima Station, and you must climb many stairs and slopes to reach the main area of the shrine.
If you're not good enough at hiking, we strongly recommend taking the Enoshima Escalator (requires a fee).
Enoshima Shrine
Enjoy a splendid night view from Enoshima Sea Candle
Visit Enoshima Sea Candle, which is located in the same area with Enoshima Shrine to see the breathtaking night view of the bay.
To reach the Enoshima Sea Candle, you have to go to Samuel Cocking Garden, which is located on the highest level of Enoshima Escalator.
If you're lucky, you might be able to capture this gorgeous night view from the observatory deck!
Enoshima Sea Candle
Admission: 500 yen (adults)
250 yen (6-12 years old)
Official website: https://enoshima-seacandle.com/