A day-trip to Kamakura in the summer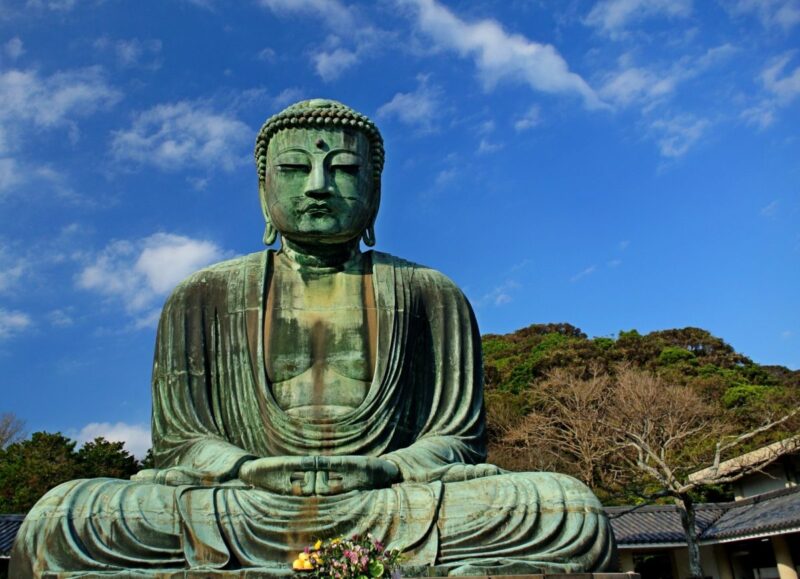 Looking for a day-trip destination near Tokyo? How about visiting Kamakura to escape from the hustle and bustle of Tokyo?
Kamakura is a city in Kanagawa Prefecture that is brimmed with a little bit of everything – a unique shopping district, bamboo forest, shrines, a gigantic Buddha statue, and beaches – making it a perfect destination for weekend vacation.
Let's discover Kamakura through this feature!
Getting there
To get to Kamakura, you can use the JR Yokosuka Line from Tokyo Station or Shinagawa Station, or the JR Shonan Shinjuku Line from Shinjuku Station.
In addition to the JR trains, you can purchase the Enoshima-Kamakura Free pass, which allows you to reach Kamakura using the Odakyu Line and Enoden.
The pass includes the round trip fare between Shinjuku Station and Fujisawa Station, and also unlimited rides of Enoden trains between Fujisawa Station and Kamakura Station, as well as the Odakyu trains between Fujisawa Station and Katase-Enoshima Station for one day.
The price from Shinjuku Station is 1,520 yen for adults and 770 yen for children.
Explore Kamakura's iconic shopping district: Komachi Street
After arriving at Kamakura Station, head to Komachi Street, the popular shopping district of Kamakura.
Only few minutes walk from the station, the shopping district is easily recognizable from the JR East exit.
Marked by a red torii (a shrine's gate), this shopping area is packed with souvenir shops, cafes, and restaurants.
When visiting Komachi Street, don't forget to stop by Kamakura Ichibanya, Kamakura's best senbei (rice crackers) shop.
Komachi Street
Visit the Tsurugaoka Hachimangu Shrine
Tsurugaoka Hachimangu Shrine is probably the most popular and important shrine in Kamakura.
The gigantic shrine is famous for its red tori gates that stretch all the way to the city center.
Also features a garden and a small museum, the main hall of Tsurugaoka Hachimangu Shrine is located on top of a stairway.
Tsurugaoka Hachimangu Shrine
Official website: http://www.tsurugaoka-hachimangu.jp/
 Explore the bamboo forest of the Hokokuji Temple
Located just a 25-minute walk from the Tsuruoka Hachimangu Shrine, the bamboo grove of Houkokuji Zen Buddhist Temple is probably our favorite sightseeing spot in Kamakura.
Looks very similar to Arashiyama in Kyoto, the beautiful garden is packed by bamboo trees.
Follow the narrow paths through the bamboo grove to reach a teahouse, where you can experience the zen while sipping on your favorite Japanese tea.
Houkokuji Zen Buddhist Temple
Official website: https://houkokuji.or.jp/?page_id=215
See the The Great Buddha
The Great Buddha statue at the Kotokuin Temple is perhaps the most famous sightseeing spot in Kamakura.
Known as the second tallest bronze Buddha statue in Japan, it is said that if you haven't visited the Great Buddha, you haven't really been to Kamakura.
To go to Kotokuin Temple, you must first return to Kamakura Station from Houkokuji using the bus.
Then, you can easily walk to Kotokuin from Kamakura Station.
Kotokuin
Official website: https://www.kotoku-in.jp/en/
See the sunset at Yuigahama Beach
After seeing the Great Buddha Statue head to Yuigahama Beach to see the sunset.
Yuigahama Beach is Kamakura's most popular beach, and it is famous for its gorgeous and calming sunset.
Yuigahama Beach