10 amazing things to do in Aomori, Japan!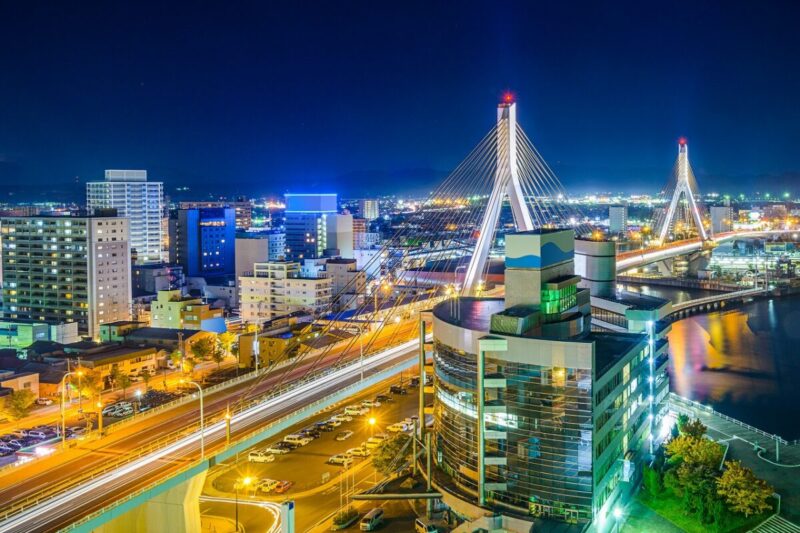 Surrounded by the beautiful seas and covered in large swathes of forests, Aomori is a prefecture in the northern Tohoku, and it is home to many amazing sightseeing spots like the Shirakami-Sanchi, Hirosaki Castle, and Lake Towada.
This prefecture is also known for its summer festival, the Aomori Nebuta Festival, one of the three greatest festivals in the Tohoku region. Aomori is also known as one of the largest producers of agricultural products and seafood in Japan, so there are a lot of savory local treats you can try when visiting the prefecture.
Brimming with beautiful nature and interesting tourist destinations, how about visiting Aomori to have both, an extraordinary, yet a novel adventure?
Index
How to get there
Aomori Prefecture is accessible by several different transportation methods, including trains, highway buses, and airplanes. The main transportation hubs in Aomori are Aomori Station and Aomori Airport.
You can take the Hayabusa train on the JR Tohoku Shinkansen from Tokyo to Shin-Aomori Station, and transfer to a local or limited express train for Aomori Station. The total length of the trip is 4 hours, and costs around 17,500 yen and is fully covered by the JR Pass, JR East Tohoku Area Pass, and JR East South Hokkaido Pass. All seats on Hayabusa trains are reserved seats, so make sure to make a reservation when purchasing the tickets.
The closest airport to Aomori is the Aomori Airport, which is only about a 40-minute bus ride from Aomori Station. The one-way flight from Haneda Airport takes about 1.5 hour and costs around 34,000 yen.
Recommended sightseeing spots in Aomori
Aomori is the home to many great sightseeing spots, and the prefecture is best known for its seasonal views, as the transition between seasons in Aomori can be clearly felt. From the dainty pink cherry blossoms in spring, lush greenery in the summer, red foliage in fall, and snow in winter, you can feel the beauty of nature in Aomori throughout the year.
This prefecture is also the home to Aomori Nebuta Festival, one of the three biggest festivals in Tohoku region, which is held annually in early August. In addition to the festival, the prefecture is also famous for its beautiful cherry blossoms in spring, especially those that bloom in Hirosaki Park.
Ready to visit Aomori? Here are our picks for the best things to do in Aomori, Japan!
1. Attend Aomori Nebuta Festival, the biggest summer festival in Aomori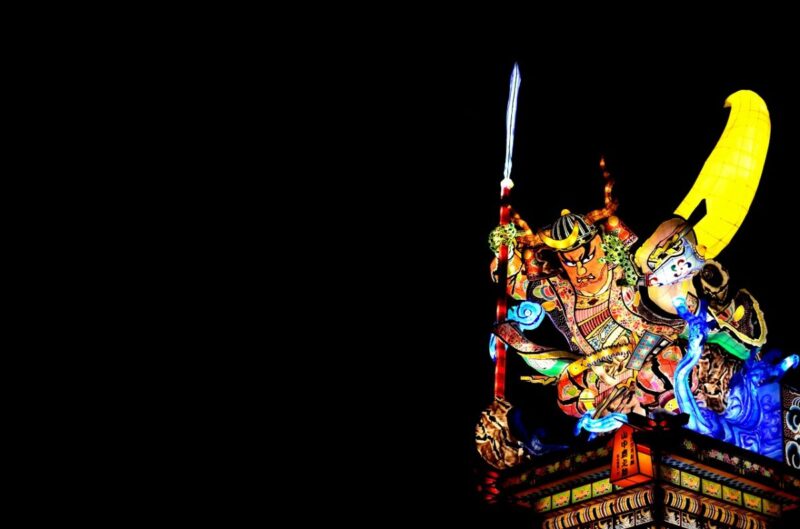 Aomori Nebuta Festival is a summer festival held annually in August in Aomori City, and it is one of the three greatest festivals in Tohoku. The festival features giant lanterns called nebuta, which come in the shapes of dolls and other objects, which are paraded down the streets.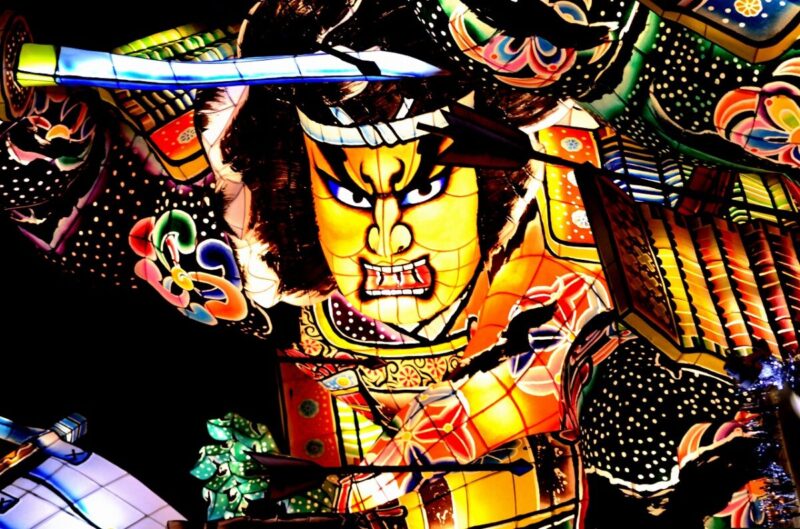 The festival draws more than 2.5 million people from all over the world every year, visiting Aomori just to see this great festival. In addition to the giant lanterns, the festival also known for its beautiful haneto dance performance, where dancers with flashy outfits dance along the streets and chant "rasserah".
Aomori Nebuta Festival
2. Stop by the Hirosaki Park in spring for its beautiful cherry blossoms!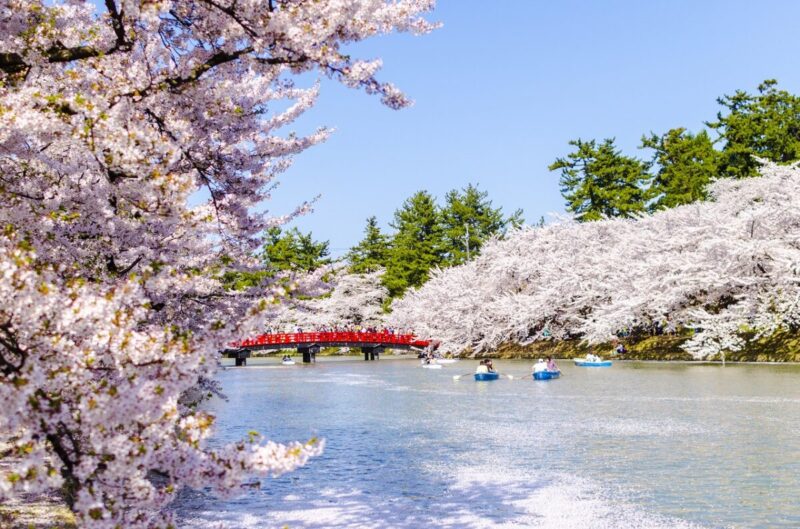 Hirosaki Park is a massive 492,000 m2 park in Hirosaki City, Aomori, and it is the home to Hirosaki Castle, the most famous castle in Aomori. The park is best known for its beautiful cherry blossoms in spring, where 2,600 cherry blossom trees bloom all at once here, providing visitors to experience "hanaikada2 – a scene where cherry blossom petals are scattered in the moat, covering the surface of the water with a pink hue.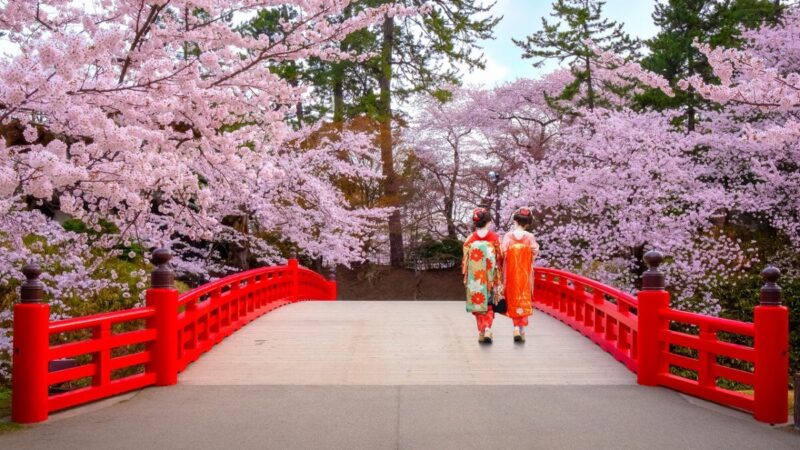 In addition to the cherry blossoms and hanaikada, the park is also home to Japan's oldest Yoshino cherry tree. During the cherry blossoms season, a cherry blossom light-up event is held in the park annually. Offering many sights to see, the cherry blossoms at Hirosaki Park are not to be missed.
Hirosaki Park
3. Witness the beauty of Hirosaki Castle!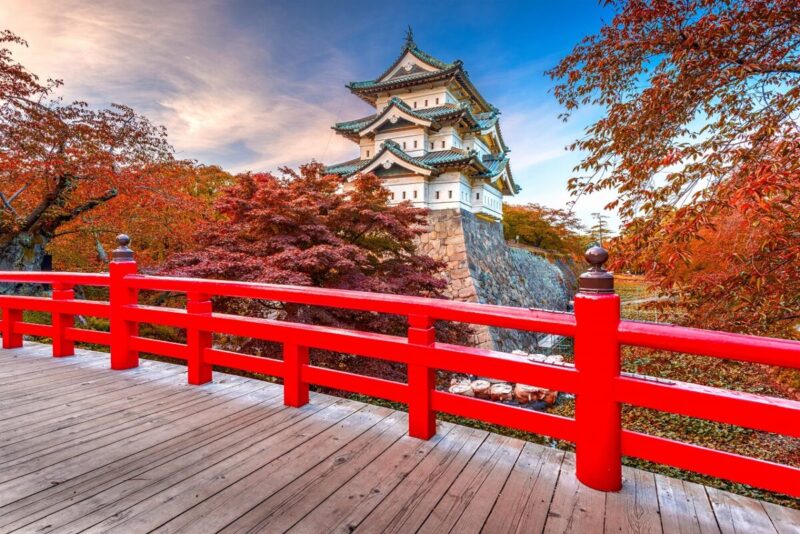 Hirosaki Castle was built in 1611 by Tsugaru, a famous military commander that unified the western side of Aomori. The castle was once burned down by a lightning strike in 1627, and it was rebuilt later in 1810. The entire area of the castle was renovated in the Meiji period (1868 – 1912), and late reopened as Hirosaki Park. The castle tower of Hirosaki Castle is 14.4 meters tall and weights around 400 tons. The remains of Hirosaki Castle have been designated as an important cultural property by a Japanese government, and the castle is also known for its breathtaking views of cherry blossoms in spring.
Hirosaki Castle
4. Enjoy the great nature of Lake Towada!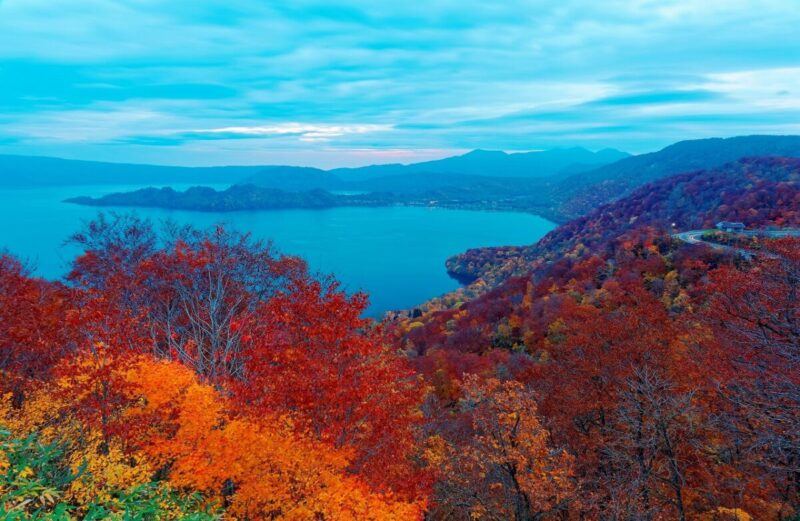 Lake Towada is known as the largest caldera lake on Japan's main island – Honshu, and the lake is known for its scenic seasonal views, especially in fall when its surroundings are covered by the warm colored leaves.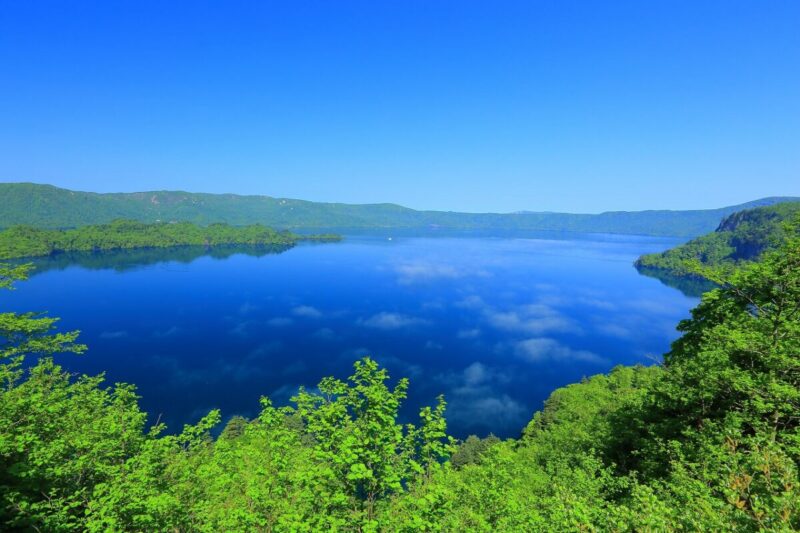 The lake has two large peninsulas extending almost a third of the way across, and the best way to explore this amazing lake is by taking a boat tour, which will take you closer to the lakeshore and cliffs.
Lake Towada
5. Stroll around the Shirakami Sanchi World Heritage!
Shirakami Sanchi is a registered World Heritage Site, and it is best known for its unspoiled primeval beech forest and its great trails for hiking. The most famous route for hiking in Shirakami Sanchi is the Juniko course, which includes Aoike Pond, which has crystal-clear blue-cobalt water.
The walking trail of the Juniko course is flat, so it is good for a slow walk, and at the end of the course, there is a teahouse called Juniko-an, where you can try Japanese matcha (powdered green tea) and wagashi (Japanese traditional sweets).
Shirakami Sanchi
6. Find your Zen at Oirase Stream, a beautiful stream in Oirase Gorge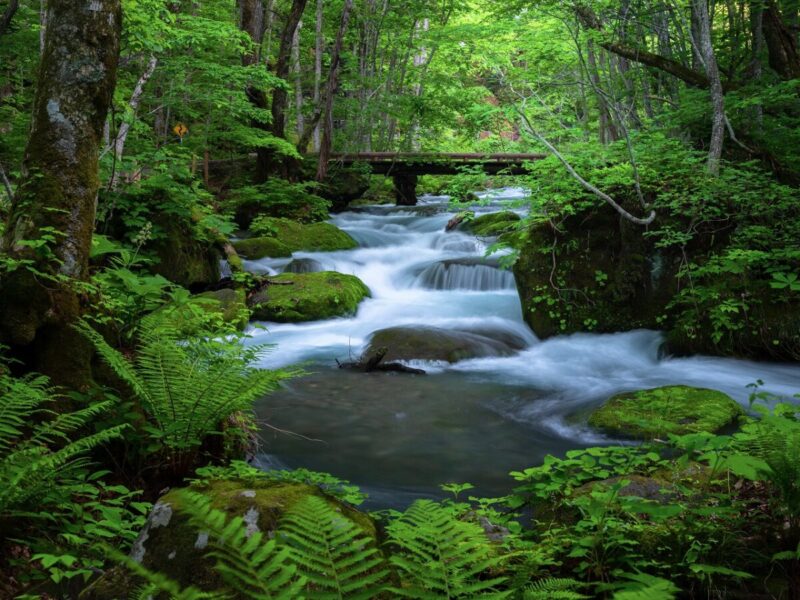 Oirase Gorge is a beautiful river valley in Aomori, which is best known for its breathtaking natural scenery. The Oirase Stream runs 14km between Nenokuchi and Yakeyama on the shores of Lake Towada, and the gorge features interesting rock formations on both sides.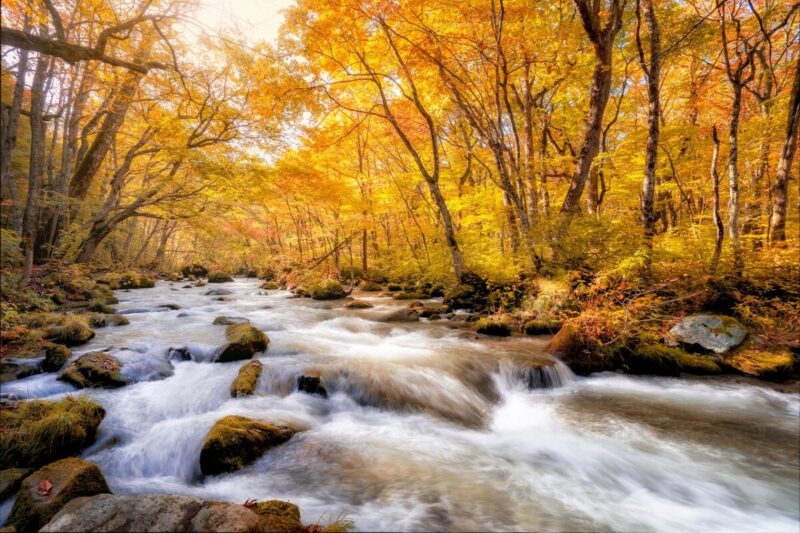 The gorge is covered naturally in beech trees, and the sight of the red and yellow leaves reflecting in the still water at sunrise in fall is extremely stunning. The best way to explore Oirase Gorge and Oirase Stream is by walking along its trails, and if you happen to visit the gorge in the future, make sure to stop by the nearby hot springs, Tsuta Onsen, for some TLC after walking for the whole day!
Oirase Gorge
7. Pick your own apples at the local orchard!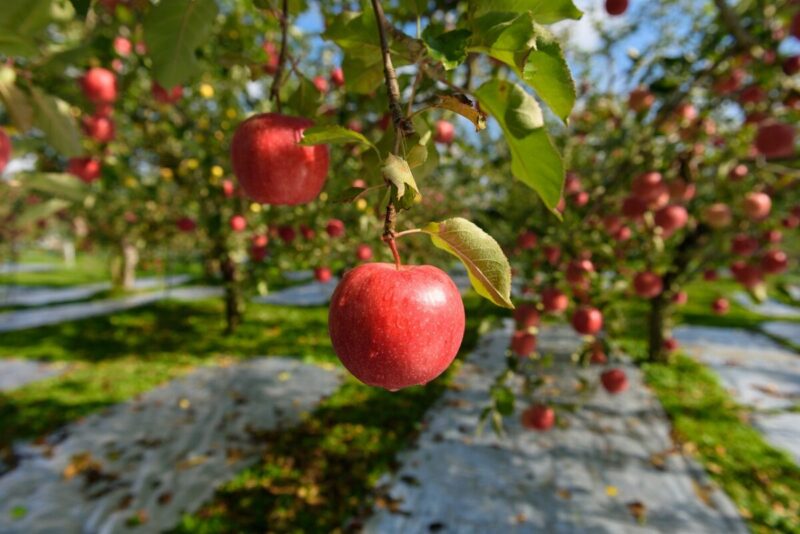 Aomori is renowned as the largest producer of apples in all of Japan, and about half of the apples produced in the country are made in Aomori! Your trip in Aomori won't be complete if you haven't picked your apples directly from the trees!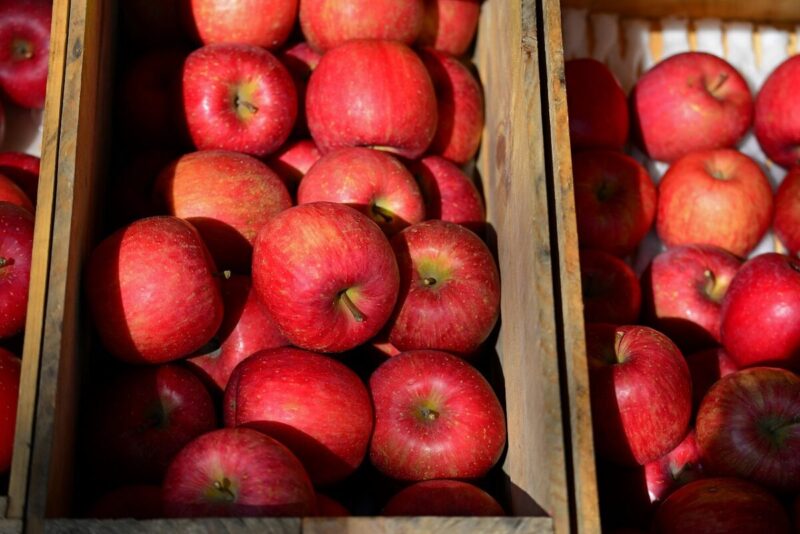 In season during fall, make sure to stop by one of the nearest fruit orchards in Aomori to enjoy apples picking. Aomori's apples are in season from September, but the best time to pick the apples is from mid-November to mid-December, when the apple is at its juiciest.
Fruits picking (apples)
8. Stop by the tremendous Jogakura Bridge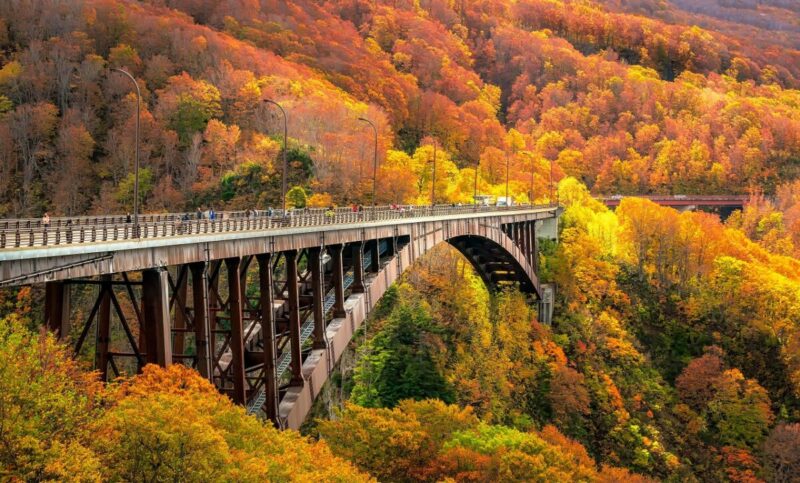 Jogakura Bridge is the longest arch bridge in Japan, with 255 meters length. The bridge was opened on October 27, 1995, and ever since then, it has played an important role by connecting the Tsugaru and Nambu regions.
The bridge offers a wonderful view of Jogakura-Keiryu Streams, a famous scenic site of the Towada-Hachimantai National Park, and also a breathtaking view of autumn leaves in fall.
Jogakura Bridge
9. Enjoy the scenic seasonal views of Hakkoda from Hakkoda Ropeway!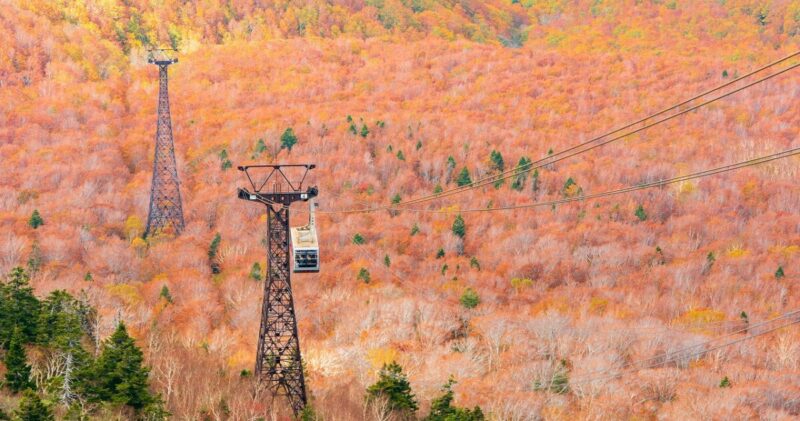 When visiting Aomori, don't forget to stop by the Mt. Hakkoda area, where you can get on Hakkoda Ropeway, a ropeway that takes you to the summit of Mt. Hakkoda.
Known as one of the longest ropeways in Japan, Hakkoda Ropeway is known for its amazing seasonal views, where can you see the beautiful green mountains in spring and summer, and trees decorated in colors like red and gold in fall.
Known for its heavy snowfall, Mt. Hakkoda turns to a famous ski resort in winter. When you get on the ropeway in winter, you can catch a view of frost-covered trees.
Hakkoda Ropeway – Sanroku Station
10. Visit downtown Aomori for its scenic sunset views!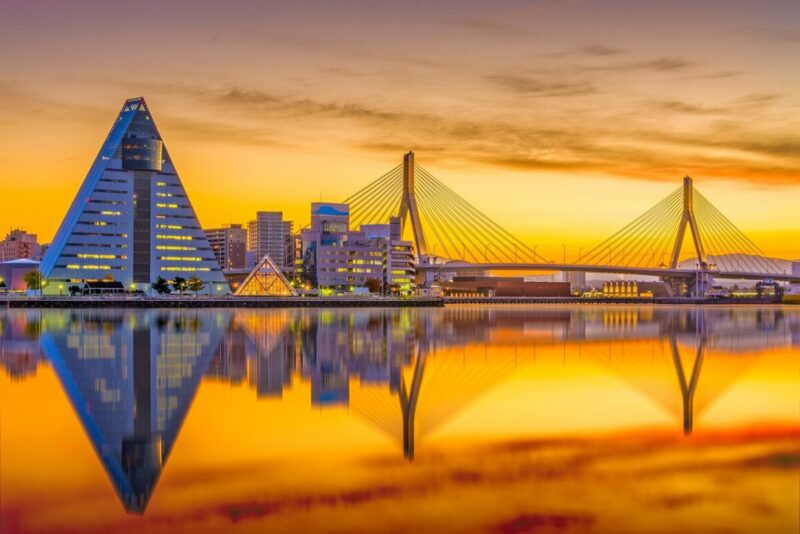 How about visiting downtown Aomori for its panoramic view of the bay area?
Just within few minutes walk from Aomori Station, you can enjoy the beautiful view of Aomori's landmarks there, which look extremely beautiful during the sunset.
Some of Aomori's most famous landmarks you can see from the bay area are The Aomori Tourist Information Center – ASPAM, and the Aomori Bay Bridge.
Aomori's best local treats
Blessed with beautiful seas and fertile soils, Aomori is known as one of the largest producers of agricultural products and seafood in Japan. The prefecture is known for its heavy snowfall, so most local treats of Aomori are made for the cold winter, to help people get through the long, cold, and severe winter. Some of the most famous local dishes are the miso kaiyaki and senbei-jiru, and here are our picks for the best foods to try when visiting Aomori!
1. Kaiyaki miso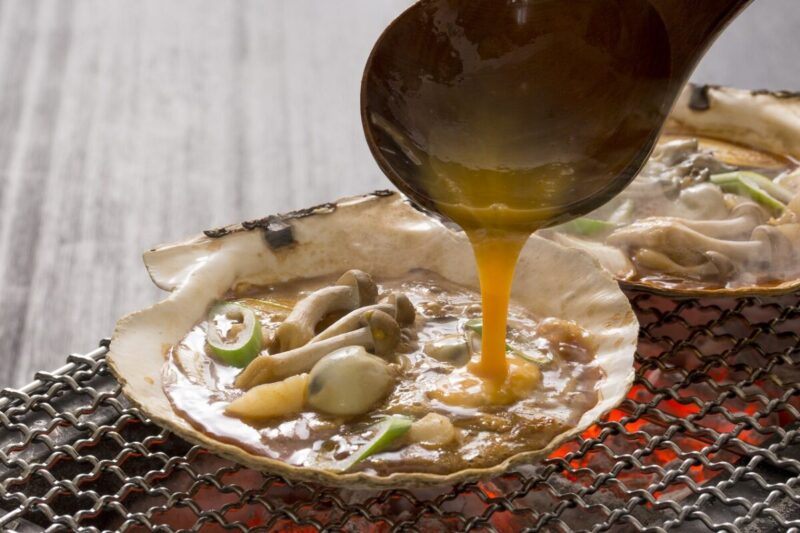 Kaiyaki miso is a home-style dish of Aomori, where several ingredients are cooked on a large scallop shell instead of a pan. The ingredients used in kaiyaki miso are soup stock, miso paste, beaten egg, scallop or a fish, and it is believed that the shell gives the dish even more flavor each time it is re-used.
2. Senbei-jiru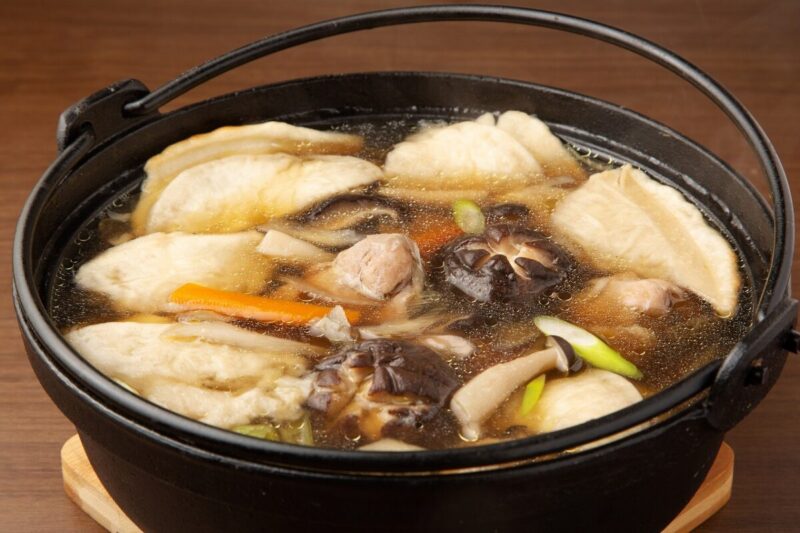 Senbei-jiru is a traditional dish of Hachinohe City, Aomori, and it is made by adding rice crackers called "senbei" into a soup made with chicken or pork stock. The soup is usually seasoned with soy sauce, miso, or salt, and ingredients like mushrooms, leek, and burdock root are used together with fish, pork, or chicken. Senbei-jiru is a filling winter dish, and it has been consumed by the locals of Aomori since a long time ago.
3. Barayaki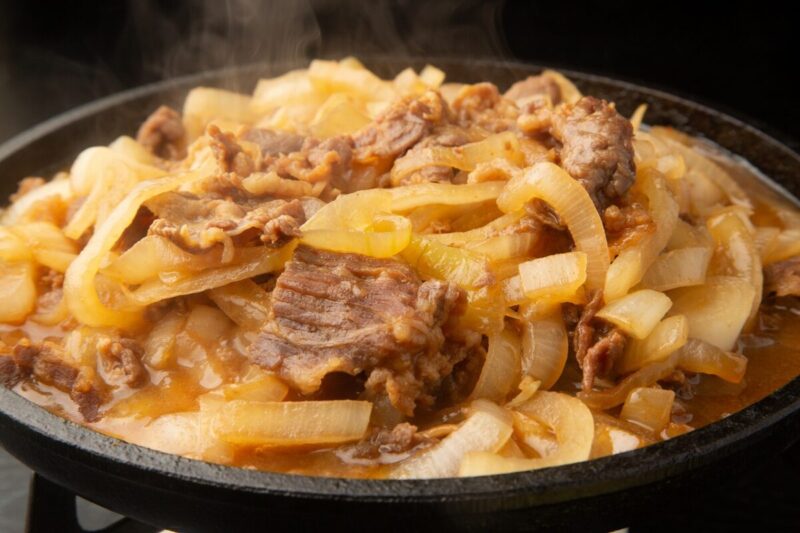 Barayaki is thinly sliced beef rib meat cooked on a hot plate over a massive bed of thinly sliced onions. The dish was invented in Towada City by local Korean immigrants, and it is believe to be a reminiscent of Korean-style barbecue, as the meat are seasoned with a sweet and slightly spicy soy sauce.
4. Apples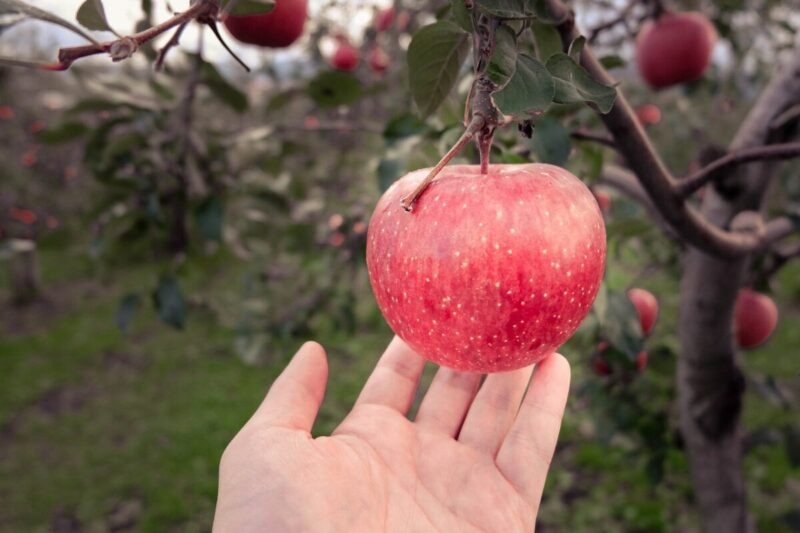 Aomori is renowned as the largest producer of apples in Japan, and more than half of apples produced in Japan are from Aomori. Hirosaki City is the largest producer of apples in Aomori, and Fujisaki City, which is on the northwestern of Aomori, is where the Fuji apple was first developed. There are many fruit orchards offering apple picking activities in fall, and if you go to souvenir shops in Aomori, you'll be pleasantly bombarded with products made with Aomori's apples.
5. Miso curry milk ramen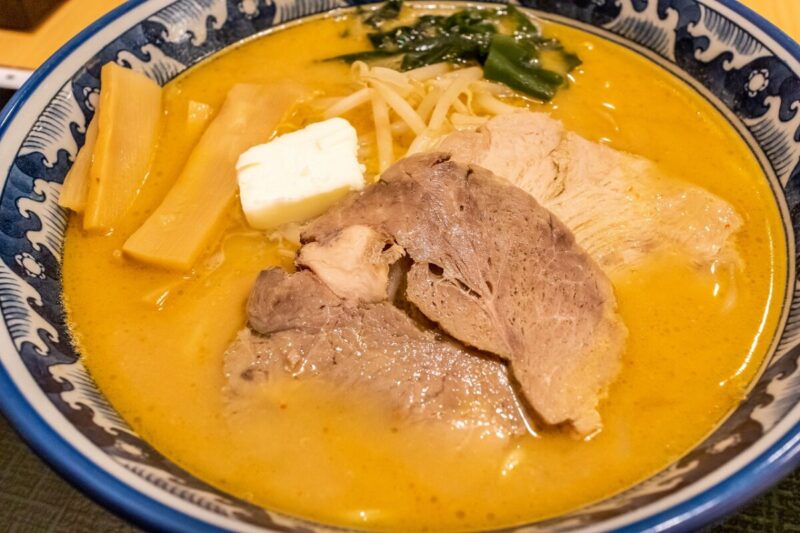 Aomori is close to Hokkaido, so its local food is somehow influenced by the local food of Hokkaido, and perhaps the miso curry milk ramen is a good example of this.
The miso curry milk ramen is very similar to Hokkaido's miso ramen, but the miso curry milk ramen is improvised with a splash of milk and a piece of butter on top of it. The milk and butter complement the rich flavor of miso and curry, and one of the best ways to stay warm during the winter is by eating this hearty ramen, which can be found at most ramen shops in Aomori.
.
Now that you have an idea of how many fabulous spots are in Aomori, all you must do is plan your itinerary to enjoy unforgettable experiences in Aomori!