Japanese seasonal foods in the spring
Introduction : Japanese seasonal foods in the spring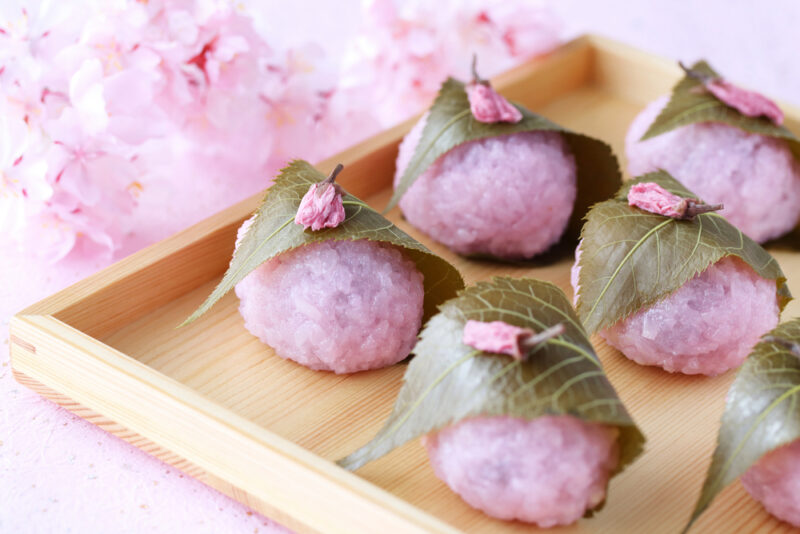 Japan is the only country where you can enjoy four seasons in every aspect, and one of the most popular ways to enjoy Japan's four seasons is through its seasonal foods.
Japan has been using seasonal ingredients since ancient times, and the word "Shun (旬)" refers to the time of the year when a given ingredient is at its freshest and most flavorful state.
The main ingredients of Japanese seasonal foods are the seasonal ingredients, and this feature, we will introduce some of the most popular Japanese dishes to enjoy in the spring!
Index : Japanese seasonal foods in the spring
1. Chanko Nabe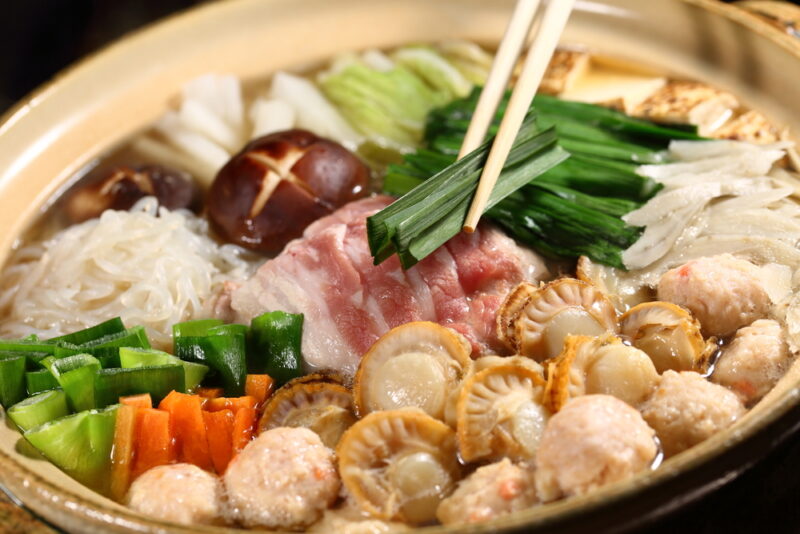 Chanko Nabe is a hot pot dish eaten by the sumo wrestlers, and many Japanese enjoy this hot pot in spring to welcome the spring sumo tournament, which is known as one of the biggest sumo tournaments held in Japan annually. Chanko nabe has plenty of toppings, including meat, seafood, meatballs, tofu, and vegetables, which are all simmered in miso broth.
2. Chirashizushi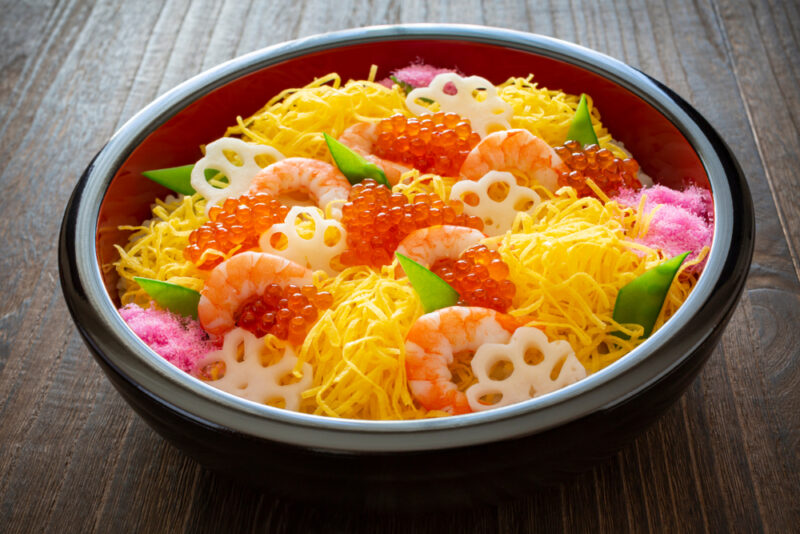 Chirashizushi is often served on Hinamatsuri day, which falls on March 3 every year. Literally means "scattered sushi", chirashizushi is a sushi rice topped with various ingredients scattered decoratively. Fresh seafoods like boiled shrimps, salmon roe, and fresh vegetables like lotus root, snap peas, along with thinly sliced eggs are usually used as the toppings for chirashizushi.
3. Asari Clams Soup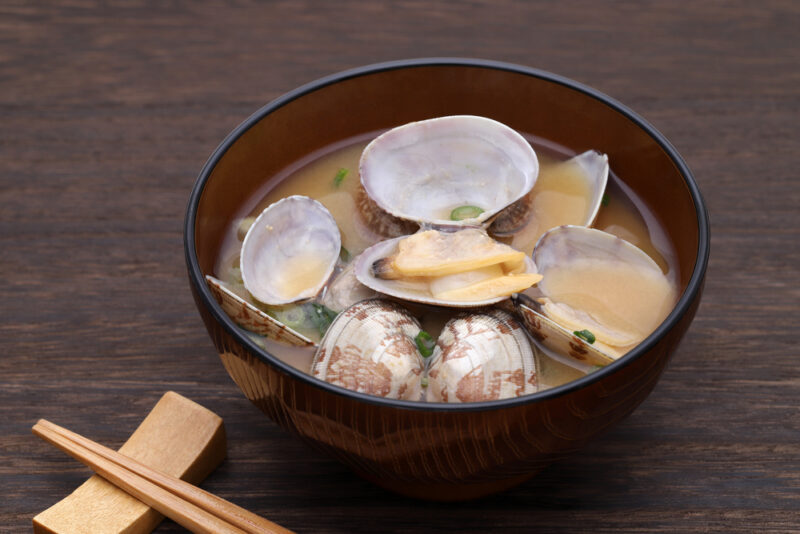 Asari Clams Soup are in season during spring, and one of the best ways to enjoy them is to eat them as miso soup. Asari miso soup is one of the heartiest dishes you can have in Japan, as it is rich in protein and vitamins. A lot of Japanese restaurants serve Asari clams miso soup in spring.
4. Hanami Bento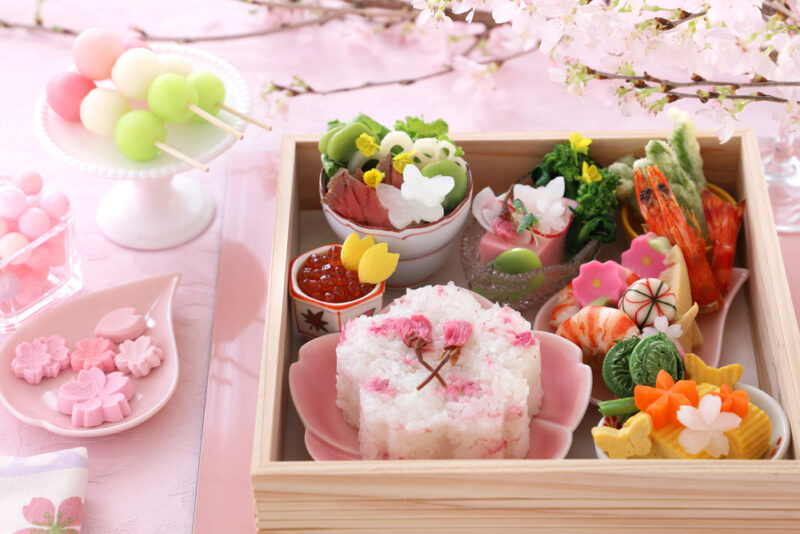 One of the most celebrated events in Japan during spring is hanami. Hanami is a cherry blossom viewing event, and hanami bento is the lunch boxes eaten during hanami. Many restaurants and department stores sell hanami bentos during this season, and some of them are extremely cute and instagrammable!
5. Sakura Mochi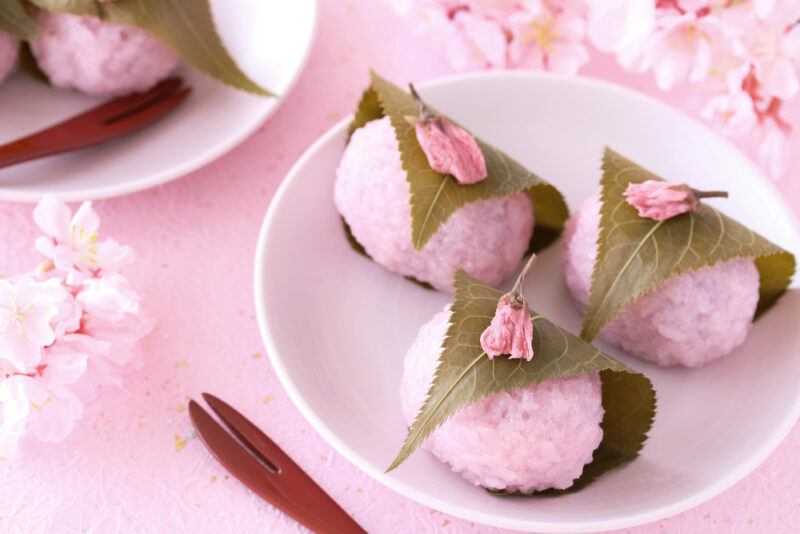 Spring in Japan is incomplete without Sakura Mochi, which is usually served as a special treat on Hinamatsuri day. Sakura Mochi is made of pink-colored mochi and is stuffed with sweet red bean paste, before wrapping it with a pickled sakura leaf. It is one of the most easily recognized wagashi in spring, and you can find it at festival stalls, local supermarkets, or even convenience stores.
Read more articles