Kintetsu Railway Monthly News in March 2023
Kintetsu Railway Monthly News in March 2023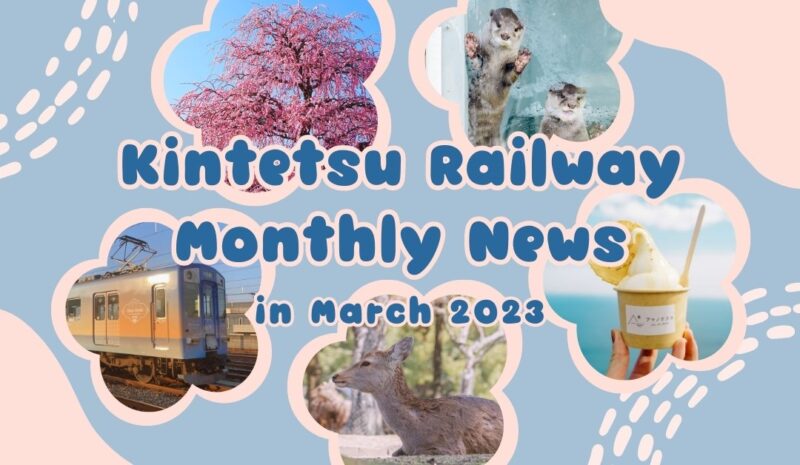 The blossom flowers, delicious summer desserts, and the scent of the beach signify the arrival of the Spring Season. Japan's Spring is more unique, as it presents the beautiful pink plum blossoms, Ise Cardamon Soft Cream with a sea view, cute aquatic animals, and a train decorated with a sea life theme!
In "Kintetsu Railway Monthly News in March 2023", we will take you back to last month and enjoy delightful Spring elements. With the refreshing and sweet ambience of Spring, we are certain that your heart will swell with happiness.
So, pack your bags and hop aboard the Kintetsu Railway to immerse yourself in the gentle breeze of Spring!
Index : Kintetsu Railway Monthly News in March 2023
1. Celebrating the arrival of Spring at the Kataoka Bairin Plum Garden [14 March 2023]
The sweet scent of plums, the sign of Spring~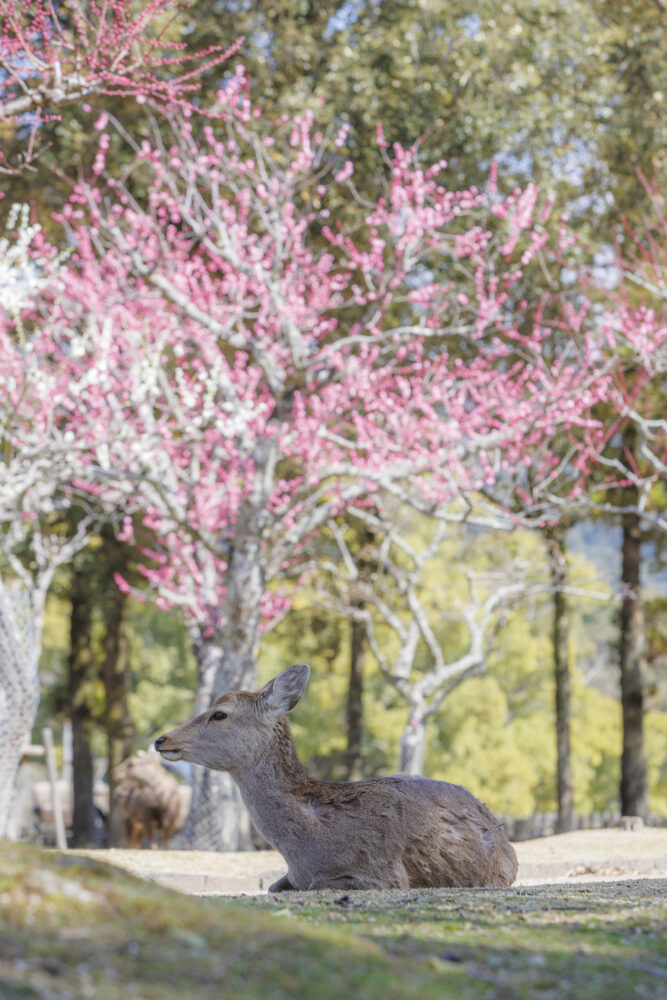 In the Nara Park, there is a plum garden called Kataoka Bairin that is full of blooming vibrant red and white plum flowers, bringing the scent of Spring season.
And maybe we can find that the deers in Nara Park are also refreshed by the Kataoka plums!
If you want to appreciate the Kataoka plum garden's beauty, you can take the Kintetsu Railway to Nara Station. Nara Park is located in front of this station.
Let's enjoy the beginning of Spring season at Nara Park!
Kataoka Bairin's Google Map
2. Experience the enchanting pink paradise of plum blossoms at Suzuka Forest Garden [17 March 2023]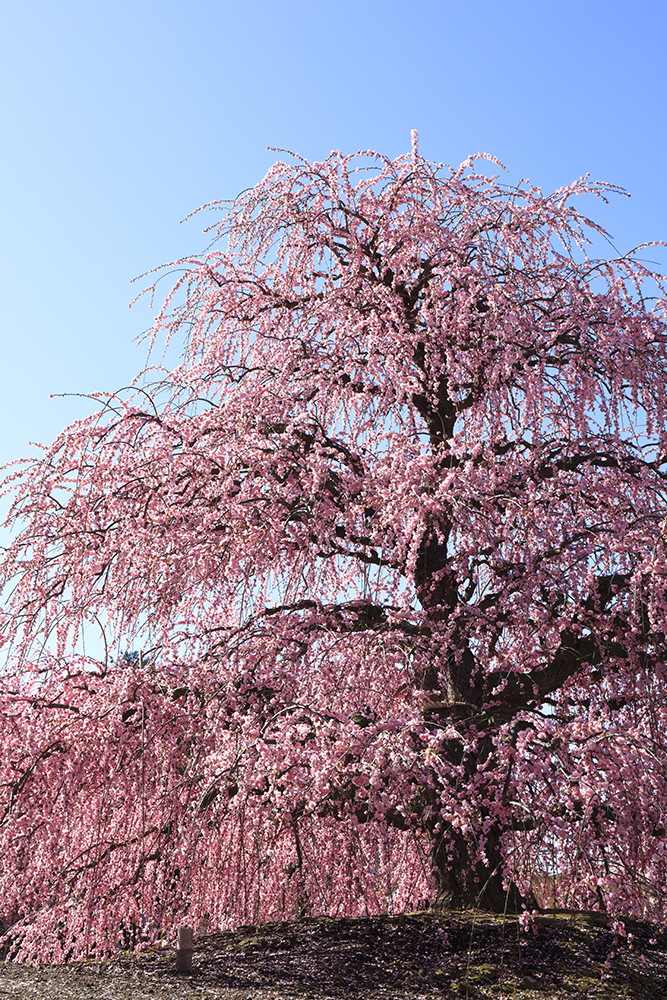 At Suzuka Forest Garden in Suzuka City, Mie Prefecture, visitors can witness the beauty of 200 Kureha-shidare plum trees that have been carefully nurtured by botanists. From late February to the beginning of March, the plum blossoms bloom magnificently against the backdrop of the Suzuka Mountains.
We will see the two famous 100-year-old plum trees, "Tennoryu" (sky dragon) and "Chinoryu" (earth dragon), stand out as particularly impressive in Suzuka Forest Garden. During February and March, these trees are adorned with a profusion of lovely plum flowers. (FYI, this post's photo was taken at the last time plum flowers bloomed.)
As the plum blossoms eventually fall to the ground, they create a beautiful flower carpet, drawing visitors into a pink paradise of plum blossoms. Whether you look up or down, you will be captivated by the wonderful scenery on offer!
Let's take this opportunity to immerse yourself in the sense of Japanese through plum flower sightseeing and revel in the arrival of the Spring season!
Suzuka Forest Garden's Website (English)
Suzuka Forest Garden's Google Map
3. Tasting the Ise Cardamon Soft Cream while admiring the breathtaking scenery of Toba Bay [22 March 2023]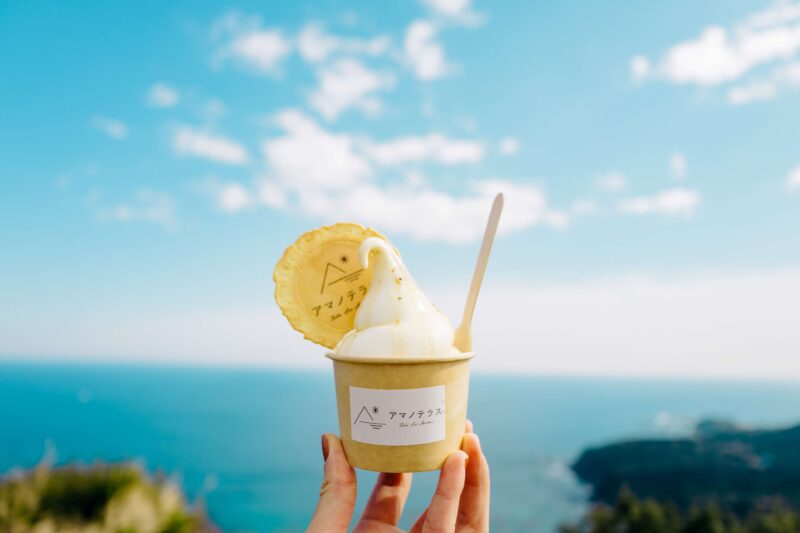 Let's try a delicious dessert while enjoying the beautiful scenery from the "Eating Countries Zao" restaurant at Toba Observation Deck! At this restaurant, you can experience a variety of pretty desserts and appetizers while immersing yourself in the breathtaking view of the sea.
"Ise Cardamon Soft", a dessert in the first photo, is a must-try menu! It is a nice combination of creamy milk soft serve called "Ouchi-yama" and the "Ise Cardomon Cola" as a topping.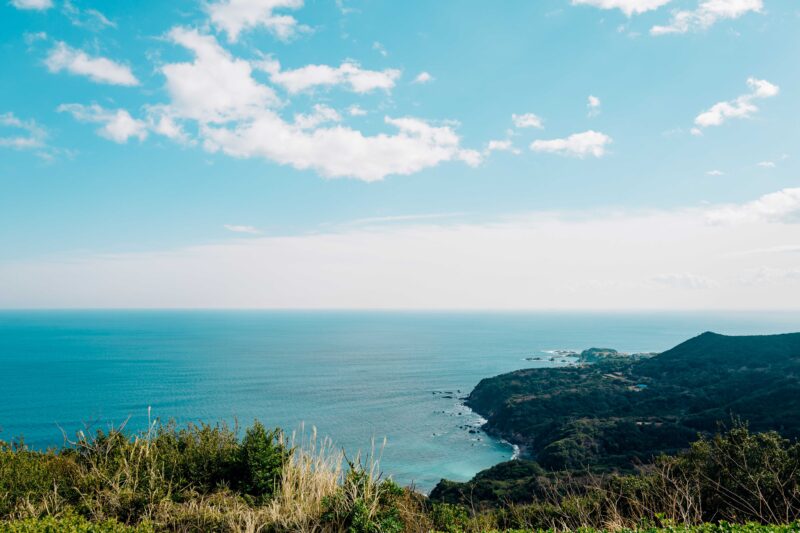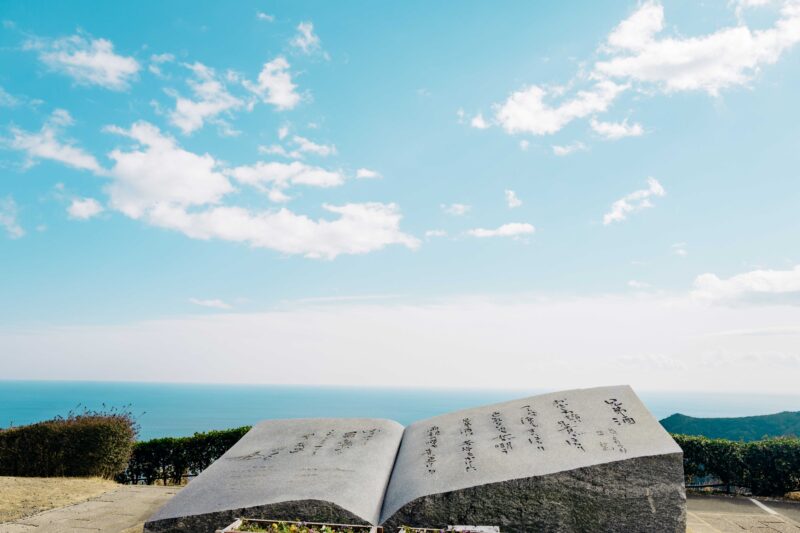 In December 2022, the Eating Countries Zao was renovated to enhance its beauty! By the way, don't forget to check out the souvenir shops nearby!
Eating Countries Zao's Google Map
4. Getting to know the special decorated train "TOBA-SHIMA Memory" [24 March 2023]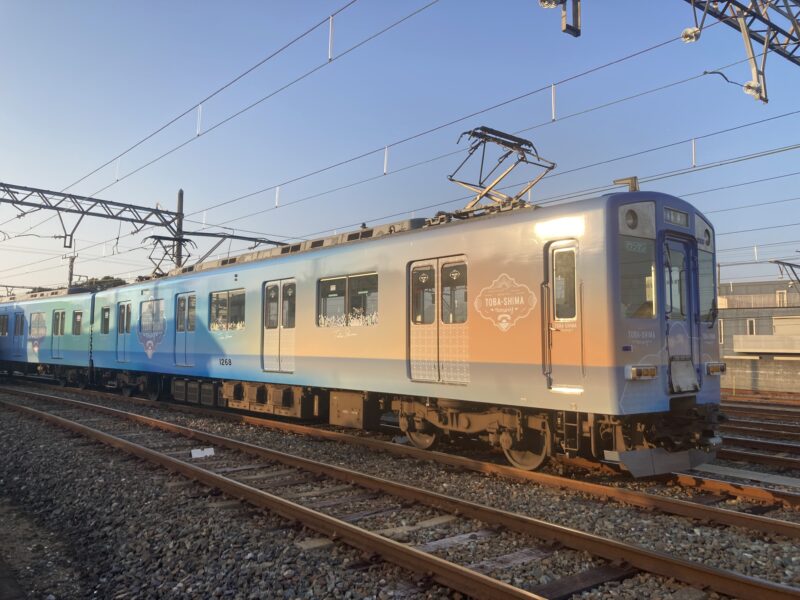 The special decorated train "TOBA-SHIMA Memory" has been running between Ise-Nakagawa Station and Kashiko-jima since February. This train has two different themes, "Sea Life" and "Ocean Wave", which aim to present the charms of Toba and Ise City.
Moreover, the TOBA-SHIMA Memory train has been decorated both inside and outside, from hanging straps to seats, with the concept of making passengers feel excited to "discover new things while riding the train".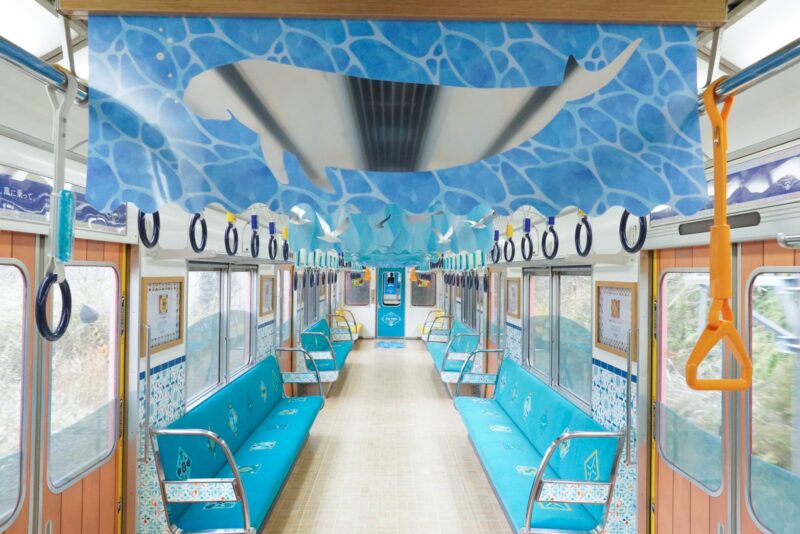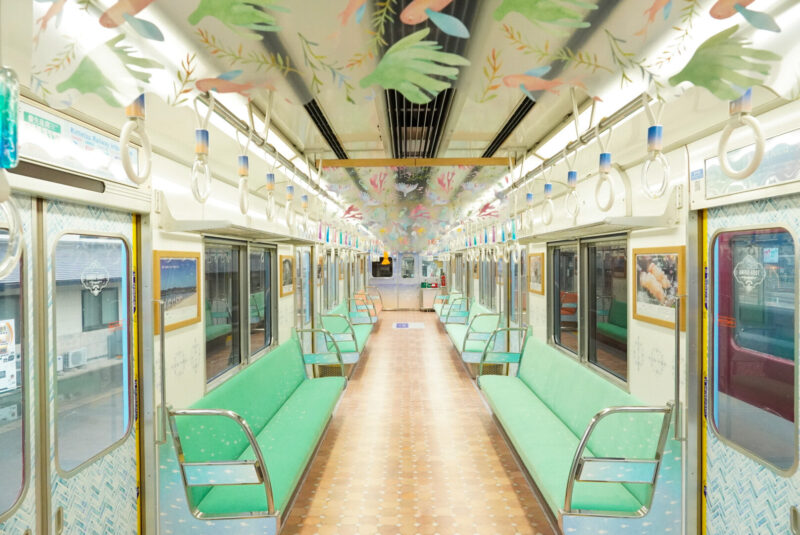 Don't miss the chance to create some wonderful memories on this special decorated train, "TOBA-SHIMA Memory"!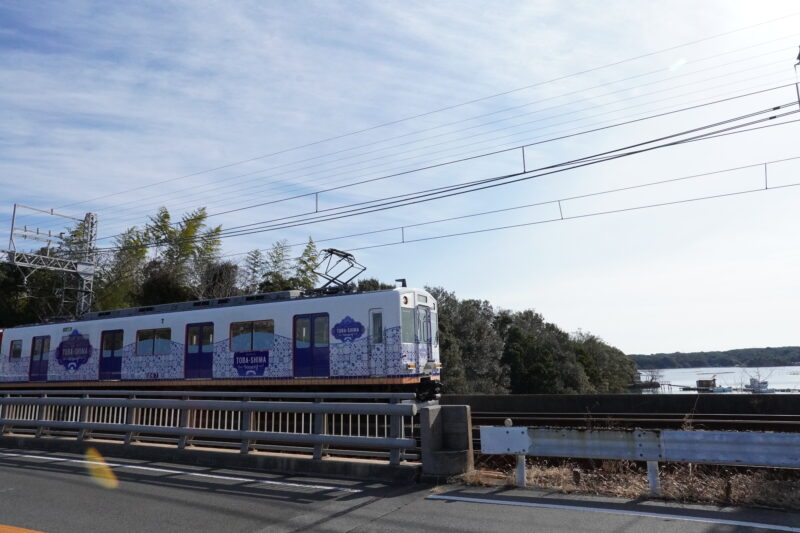 5. Having a handshake with the cute otter siblings at Dolphin Island [27 March 2023]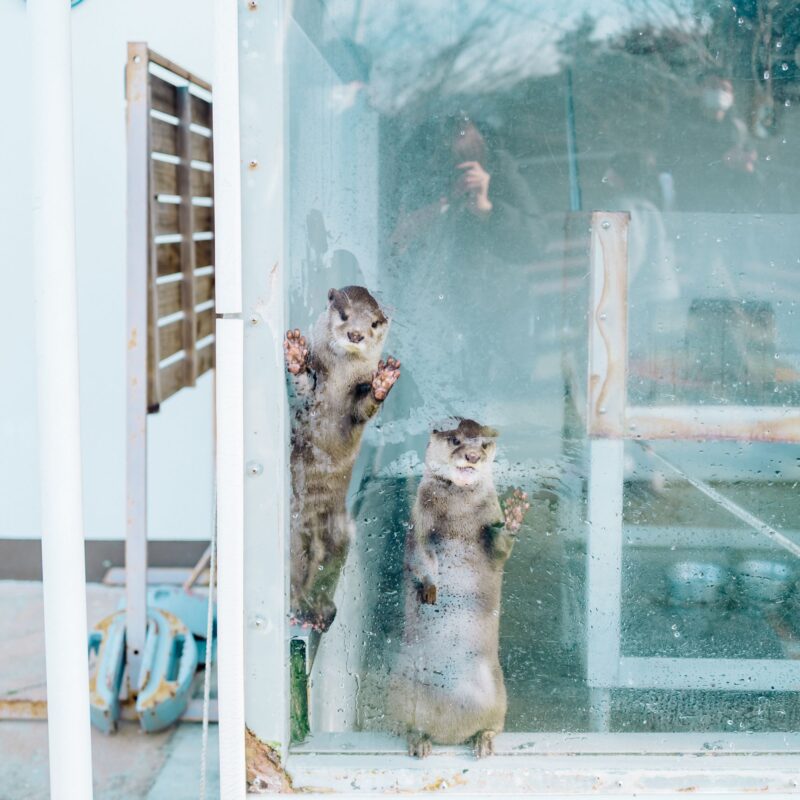 Dolphin Island at Toba City, Mie prefecture, has more than just dolphins. This island is also home to a pair of adorable otter siblings named "Rin" and "Ran"! However, don't miss a chance to participate in the handshake event with the otters which is held twice a day.
Moreover, visitors can interact with the various cute aquatic animals in "The Touch of Spring" special event, which will be held until May 21, 2023.
If you have an opportunity to visit Toba City, please be sure to add "Dolphin Island" to your must-visit list.
How to get there
To get to Dolphin Island, take a 5-10-minute walk from Kintetsu Railway's Toba station, then transfer to Toba Ferry at "Toba Marine Terminal" or "Toba Aquarium・Mikimoto Pearl Island".
Website for checking the ferry schedule (Japanese)
Dolphin Island's Google Map
6. Savor the breathtaking beauty of Fuji Sakura Illumination Event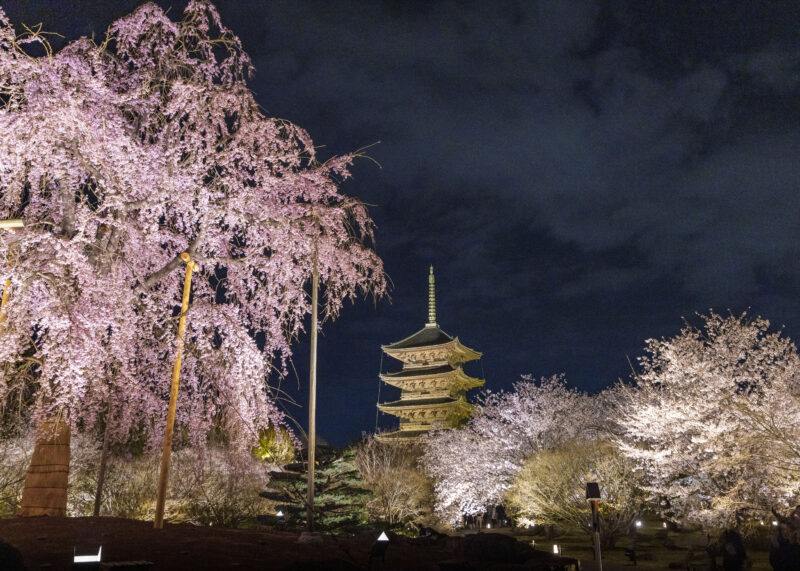 Let's come to Kyoto this Spring to savor the breathtaking beauty of cherry blossoms!
Toji Temple's "Five-storied Pagoda" is a place where we can immerse ourselves in the Sakura world. Additionally, on April 16, we can experience the magical night light up event at the "Fuji Sakura Illumination Event".
The 130-year-old sakura tree known as "Fuji Sakura" (不二桜) will be illuminated with beautiful glowing LED lights with the backdrop of The Five-storied Pagoda, creating a unique stunning scenery which has different charm from the daytime.
In addition, the Toji Temple Treasure Museum is hosting a special Spring exhibition until May 25. In this exhibition, the visitor will have an opportunity to see "Kobodaishi Kyoto Emaki", the 12 ancient handscrolls that have undergone an eight-year restoration process.
If you are in Kyoto during the spring season, don't miss a chance to admire the beauty of 200 fully blooming Sakura trees!
※ This photo was taken last year when Sakura flowers were in full bloom.
Toji Temple's website (English)
To-ji Temple's map
Reference : Kintetsu Railway English
Read more article from Kintetsu Railway